Just a few decades ago, if you needed to find a local business, you'd probably open up the phone book. These days, you're almost certain to turn online.
There are two major consequences of our changing behaviors:
The slow death of the phone book industry.
The fundamental importance of a business's website to its overall success.
Today, of course, we're going to be focusing on the latter.
If you own a business, your website is, more often than not, the place your customers will find out about you – who you are, how to find you, the services/products you offer. As such, you could argue that your website is one of the most important aspects of your business to get right.
But what does a business website need? What functionalities should it support?
If you want to know the answer to these questions, read on! Today, I'm going to introduce you to 16 WordPress plugins for business websites.
To avoid listing too many similar plugins, I've decided to focus on one plugin for each functionality, which means I'll be providing the full spectrum of business website functionalities.
The plugins I've picked are all targeted at businesses with an offline presence, but many of them will be equally applicable to online businesses and even bloggers. With this in mind, there should be something for all WordPress users listed here.
Sound good? Then let's get started.
SEO: SEO by Yoast (FREE)

Looking to enhance your search engine rankings to attract more visitors? It all starts with on-site optimization.
I strongly recommend that all WordPress websites install an all-in-one SEO plugin. My personal choice would be WordPress SEO by Yoast – and with over 19.5 million downloads, there's a lot of WordPress users in agreement.
The plugin allows you to work through a pre-configured SEO checklist to ensure you're fulfilling all SEO best practices. Included in the plugin's impressive list of features is custom meta descriptions, XML sitemap creation, and RSS optimization.
As Dan stated in his recent post on boosting eCommerce conversions, to boost total conversions you need to find new visitors or increase your conversion rate. Well, SEO by Yoast focuses on the former, attracting the new visitors you need to boost overall conversions and your business's bottom line. Not bad for a free plugin, huh?
Alternative plugins: All-in-one SEO, SEO Ultimate, Premium SEO Pack.
Local SEO, Maps, and Schema Markup: Yoast Local SEO (from $69)
If you have an offline, brick-and-mortar presence, the SEO rules are slightly different. Certain businesses will only have a local reach, so it's fundamentally important that your website appears for local searchers.
Type "hairdressers" into Google to see what I mean. The top results will not be international or even national, but businesses local to you. All of this happens automatically, reflecting the needs of the searcher.
If you want your business featured in local searches, I recommend another Yoast SEO plugin: Local SEO.
As well as this, Local SEO allows you to add your company's address and opening hours onto your contact page. The plugin will convert this information into the relevant Schema.org markup, allowing Google to display this information as a rich snippet alongside your search result.
You can also use Local SEO to add Google Maps to your website, which saves you the trouble of installing a dedicated Google Maps plugin.
If you run a local business, don't underestimate the importance of targeting local search results — consider the plugin's $69 price tag to be an investment.
Alternative plugins: WordPress Local SEO, Local Business SEO.
Speed: WP Rocket (from $39)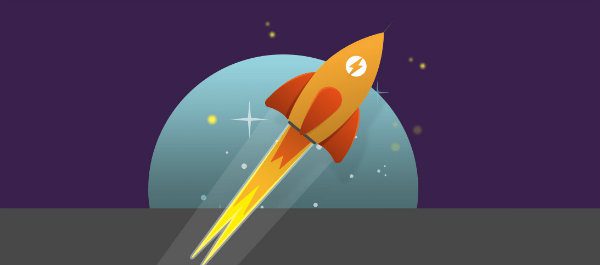 The speed of your website impacts user experience and also where you rank in the SERPs – Google consistently re-iterates that speed is a ranking factor. As such, I strongly recommend that you take website speed seriously. After all, do you really want your brand associated with a sluggish website?
There are loads of plugins that target different elements of a website's speed. If you want an all-in-one solution, however, WP Rocket is a great option.
WP Rocket can reel off a long list of features, including:
Page caching
GZIP compression
Minification
LazyLoad
Image optimization
Seamless integration with CDNs, including free solutions like CloudFlare
That means that all the important speed optimization functionality your business website needs is fully supported. Remember: fast website = happy customers.
Alternative plugins: W3 Total Cache, WP Smush.it, BJ Lazy Load.
Social Media: Monarch Social Media Sharing (Elegant Theme Membership)

The search engines aren't the only way for people to find you. If you publish compelling content and your customers love what you do, you can attract a lot of traffic via the social channels.
This requires a social media plugin, of course. I know I'm biased, but, even objectively speaking, Elegant Theme's Monarch plugin is one of the very best social media plugins available.
Monarch allows you to add colorful, stylish social sharing buttons to your website. You can add the sharing buttons in five different locations, plus there's an impressive 20+ social networks supported so that you can target all the main social channels.
The plugin has minimal impact on load times, plus you can monitor your social sharing figures via the comprehensive dashboard statistics.
Alternative plugins: Easy Social Share Buttons, Floating Social Bar, Ultimate Social Deux.
Page Builder: Visual Composer ($33)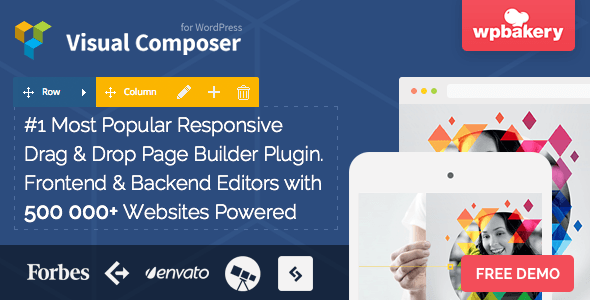 Many potential customers will get their first impression of your business from your website. With this in mind, you need a website that looks stunning, is memorable, and reflects all of your core values. And, despite thousands of WordPress themes in existence, does any theme really encapsulate all of your business's ideals? I doubt it.
If you want the flexibility to build your perfect business website, you have three options:
Hire a developer to make custom changes
Use a multi-purpose theme
Install a page builder plugin
As we're focusing on plugins today, I'm going to be taking a look at the latter. And, with almost 80,000 sales (making it CodeCanyon's best-selling plugin of all time), I'm going to recommend Visual Composer.
Visual Composer allows you to construct beautiful custom layouts with either the front- or back-end editor. There are 40+ predefined layouts and 45+ content elements to choose from, giving you the flexibility you need to add the aesthetics and functionality your pages need. As a result of its popularity, there are many third-party Visual Composer extensions available, allowing you to add even more content elements.
Alternative plugins: Beaver Builder, Themify Builder, MotoPress.
Security: iThemes Security Pro (from $80)

If you want your website to grow and thrive, you need to defend it from the most common security vulnerabilities.
Perhaps website security lacks the glamour of some of the other functionalities featured today, but it's arguably the most important of all. This is especially true for business websites, as security breaches reflect badly on your brand.
With this in mind, all websites need a good security plugin. My choice? An all-in-one option like iThemes Security Pro – a free Lite version is also available.
iThemes Security Pro helps protect your website from the most common security breach: brute force attacks. This is achieved by enforcing strong passwords, hiding your login page, and also restricting the number of failed login attempts.
You can also use the plugin to lock out bad users, notify you of any file changes, and lock your WordPress admin area during hours you know you won't be using it.
Alternative plugins: All in One WP Security & Firewall, Sucuri Security.
Back-up: VaultPress (from $5/month)

A broken website – or, worse still, a crashed website – is not the best first impression, is it?
When things go wrong, having a back-up of your website will prove invaluable – and things can go wrong, even with an excellent security plugin installed. Back-up plugins allow you to restore your website to its former glory in a matter of minutes.
There are lots of great options out there, but my advice would be to go with a name you can trust – in this case, Automattic's VaultPress service. At least then, if bad luck strikes, you know you're protected.
Alternative plugins: BackupBuddy, BackUpWordPress, BackWPup.
List Building: Bloom Email Opt-ins (Elegant Theme Membership)

Now that we've covered security, SEO, and speed, let's start looking at how you can drive more customers for your business.
Around since the internet's earliest days, email marketing has stood the test of time and remains one of the most effective ways to make money. I'm guessing you want your business to make money, right? Then you need to start collecting emails and building an email list.
To grow your list in the most efficient manner possible, we need to turn to another plugin in the Elegant collection: Bloom.
Integrating with twelve email marketing services, Bloom allows you to collect email addresses from interested parties using six opt-in form types:
Pop-ups
Fly-in
In content
Below content
Widget area
Content locker
Pop-ups are proven to be the most effective at generating conversions as they command maximum attention from visitors. They're known for being intrusive, however, and so Bloom lets you pick the perfect time to display your pop-up opt-in forms – time delayed, scroll delayed, after inactivity, after commenting, and after purchasing.
Alternative plugins: OptinMonster, Ninja Popups for WordPress, Optin Forms.
Email Newsletter: MyMail ($39)
After securing a subscriber, the really hard work begins: converting someone with some interest into a paying customer.
Your success will be determined by the quality of the emails you send out. And, in my opinion, aesthetics is a component of quality, so you'd better make sure your emails look good.
If you want to craft stylish newsletters in WordPress, you need the MyMail plugin, available for $39 from CodeCanyon.
You can use the plugin to build beautiful, custom newsletter layouts courtesy of the intuitive drag-and-drop interface. The plugin also tracks all your important email metrics.
Alternative plugins:  SendPress, MailPoet Newsletters.
Contact Forms: Contact Form 7 (FREE)

Of course, if you want to run a successful business, you're going to want an easy way for your potential customers to get in touch.
For this, you need a contact form plugin. I've suggested a lot of premium plugins so far, so how about a free one? The classic and ever-popular Contact Form 7.
Contact Form 7 is intuitive to setup, allowing you to build an unlimited number of forms. You can also add advanced fields to your form, including drop-down menus, dates, and CAPTCHAs.
Alternative plugins: Gravity Forms, Ninja Forms, Fast Secure Contact Form.
Live Chat: Pure Chat (from FREE)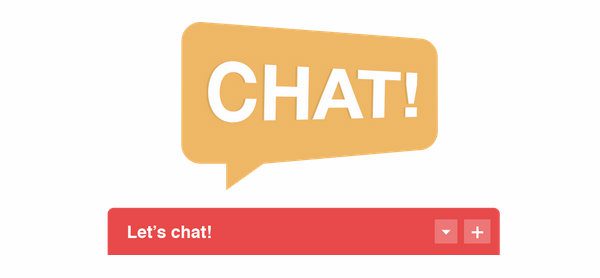 Customer service is an afterthought for many business owners, but it's something that's deeply important to your customers – if anything goes wrong, it's likely the quality of your customer service that resolves the problem.
If you want to offer enhanced customer service on your website, adding a live chat functionality to your website is a great place to start – it's the quickest way to get a response, after all.
If your business is large enough to justify it, live chat is a must. Not only does it offer the aforementioned reputation-enhancing customer service, you can also use the live chat to answer any pre-sales questions and nullify buyer objections.
We've talked about live chat in great detail already, so allow me to recommend my preferred plugin, Pure Chat. The plugin allows you to extensively customize your live chat windows' appearance on your website, plus you can handle all live chat conversations from the stylish Pure Chat interface.
Alternative plugins: WordPress Live Chat Plugin, WP Live Chat Support, Zopim Live Chat.
First Impressions: Video Intro for WordPress ($16)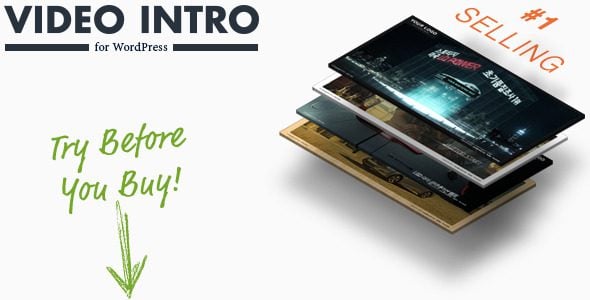 Now for something a little bit different.
Online users decide within a matter of seconds whether a website is right for them. In other words, first impressions matter. A lot.
The Video Intro for WordPress plugin allows you to greet visitors with a full-screen video. If you've spent a lot of money on an engaging video advertisement for your business, this is the perfect time to show it. Visitors are redirected to your homepage upon completion of the video, or they can get there more quickly by skipping it.
You can customize the frame around the video to match your branding, and also display your logo prominently at the top of the screen.
Alternative plugins:  WP Mega Intro, Video Intro for WordPress Lite.
Maintenance Mode: Anticipate (Elegant Theme Membership)

If you run a business, professionalism is king. Everything you do will shape how your business is perceived, and so you have to put your best foot forward at all times.
One example of this is when you're updating your website – something we all have to do from time to time. Now, a site full of work-in-progress, placeholder text, and broken elements is hardly going to impress visitors, is it? If someone visits your website during this time, your business is going to look more than a little amateurish.
So what's the solution? Well, it's relatively simple: display a maintenance mode landing page. It's not ideal, but it's a huge improvement on a half-finished website.
If you want to add a maintenance mode screen, I recommend Elegant's Anticipate plugin. Simply activate maintenance mode and your visitors will see a simple, stylish maintenance mode page. This gives you the opportunity to work on your website in private.
Alternative plugins: WP Maintenance Mode, Ultimate Maintenance Mode, Maintenance.
Broken Links: Redirection (FREE)

Continuing with the theme of professionalism, this time I want to look at broken links.
For visitors, a website littered with 404 errors suggests ineptitude – if you can't keep your website working, how will you manage to fulfill your customers' needs?
With this in mind, broken links will turn away your visitors in droves. That's not something any business can afford to do.
If you want to keep your website running smoothly, the free Redirection plugin is one of the best ways to fix 404 errors. This is done by manually configuring 301, 302, and 307 redirects to point visitors to the right place.
Not all 404 errors are your fault, though: some are caused by mistyped external links. Redirection will automatically monitor for fresh 404 errors, allowing you to quickly resolve any problems.
Alternative plugins: Quick Page/Post Redirect Plugin, Safe Redirect Manager.
Editorial Calendar: CoSchedule (from $17/month)

Content marketing is a great way to grow your business. Not only does publishing great content help you gain visibility in the search engines, it also reinforces your expertise within your industry, and this in turn will attract more customers.
Publishing great content is a labor-intensive and time-consuming job, however. If you need a helping hand, look no further than CoSchedule, an all-in-one content marketer's dream.
CoSchedule supports its own editorial calendar functionality, allowing you to use drag-and-drop to reschedule your posts. Beyond this, it can also be used for scheduling social media posts – sync CoSchedule up with your social media profiles, and you can write and schedule social posts from within the WordPress admin.
Want more? You can also use CoSchedule to collaborate with other team members, schedule social shares for your recently published content, and also to give your older posts a push.
Alternative plugins: Editorial Calendar, Revive Old Post, Buffer.
Boost Conversions: WordPress Calls to Action (FREE)

So you've put together a beautiful website. It's fully functional, lightning quick, and it attracts hordes of visitors.
You're heading in the right direction, but now you need to get your visitors to pull out their wallets and become paying customers.
What you need is a call to action (CTA). A compelling CTA encourages visitors to perform a desired action – perhaps making a purchase, giving you a call, or subscribing to your email list. An effective CTA eliminates indecisiveness by telling your visitors exactly what they should do, and this has been proven to boost conversions.
WordPress Calls to Action is a fantastic free plugin that allows you to do just that. The plugin lets you create pop-ups and widget boxes that encourage visitors to take your desired action – and as you can add custom text to the boxes, this "action" can be anything you want.
To help get you started, the plugin includes a number of pre-configured templates, plus you can continuously improve results with built-in A/B functionality.
Final Thoughts
By considering all the plugins featured in today's list, you should be able to give your business website all the functionality it needs to satisfy customers and stand above the competition.
I've deliberately avoided plugins used to directly monetize a website — eCommerce, booking taking, and invoicing plugins — as these plugins are dependent on the nature of your business. Instead, I've included general plugins that are applicable for all businesses. In today's post we've covered:
attracting new clients
speeding up your site
boosting conversions
improving customer service
growing an email list
creating a great first impression
developing a content schedule
Of course, this is just a work in progress, and now I need your help. What other WordPress plugins do you think are essential for business websites? Share your thoughts in the comments section below!
Article thumbnail image by Bloomua / shutterstock.com