Online giving is growing more popular. So, whether you're a charity, a non-profit, or a creator looking for support, a good WordPress donation plugin might be a necessary part of your website. When dealing with money, it's essential to be certain you have the best tools available; this article will take you through our best WordPress donation plugin choices.
What is a WordPress Donation Plugin?
A WordPress donation plugin is a plugin for your WordPress site that lets you take in donations from your users. Instead of using a third-party site, a donation plugin allows you to accept donations right on your WordPress site. This allows you more freedom to design your own non-profit or charity site using any WordPress theme or Divi Layout Pack.
While it may seem simple, there are key features that every dependable donation plugin should have. For example, you will want a donation plugin that works on desktop and mobile devices and adapts to your website design. When it comes to functionality, it's important that your donation plugin supports popular payment methods, delivers receipts to donors, and enables recurring payments from donors.
So, in this list, we'll let you know our top choices for the best WordPress donation plugins.
11 Best WordPress Donation Plugins

Subscribe To Our Youtube Channel
Locating your ideal solution can be hard, but luckily there are a ton of great options when it comes to donations. So, without further adieu, let's get into it.
The Best WordPress Donation Plugins Listed In Order
Expand List
1. GiveWP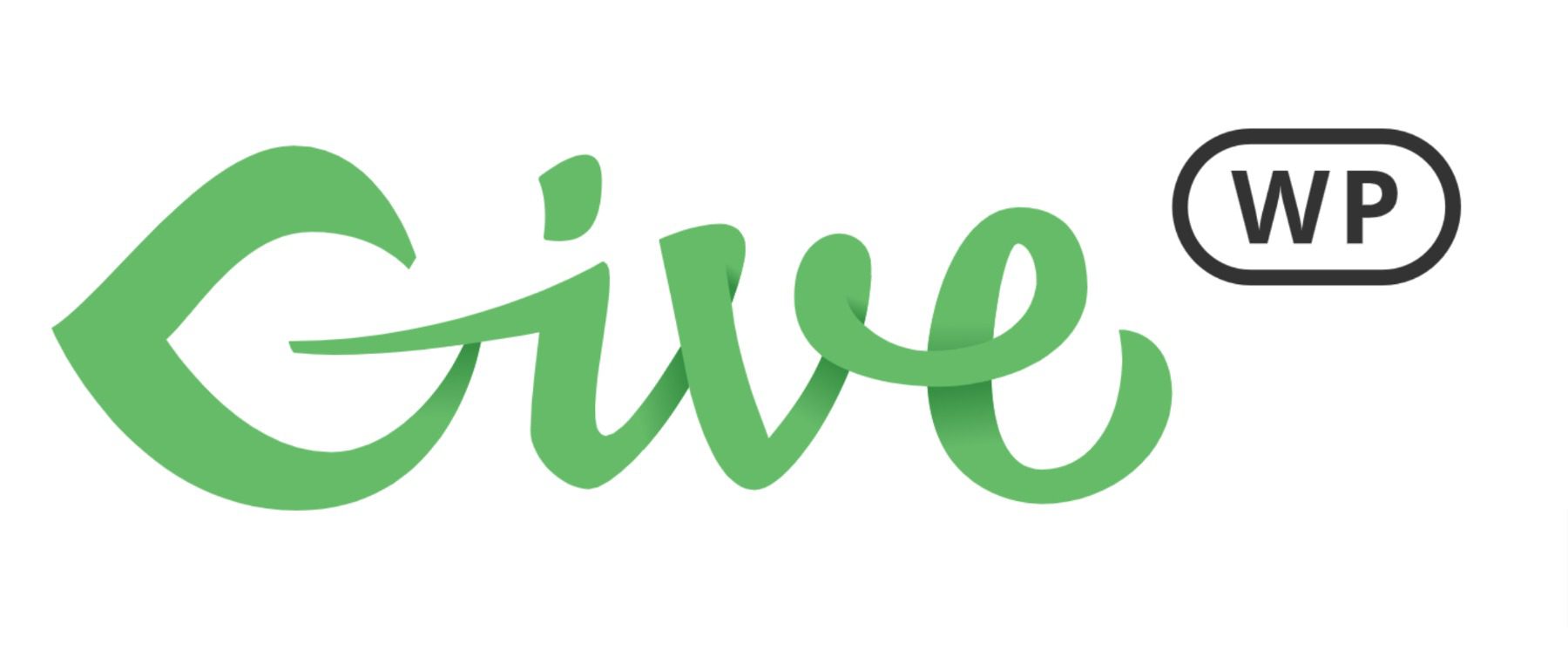 GiveWP is one of the most popular plugins available on WordPress, currently garnering over 100,000 active users, and for a good reason. It allows you to take one-time and repeat donations with various PayPal and Stripe.
Additionally, you can view insights and track analytics from the donor database. This allows you to know how much you're making and who your top donors are.
Donor management and payment history tools are available through GiveWP, along with customizable templates and plugin support with Mailchimp and other email marketing tools. The plugin also makes it easier for donors to register and allows them to keep track of their contributions.
Key Features of GiveWP:
Custom goals and templates.
Donation subscription services.
Full analytics reporting system.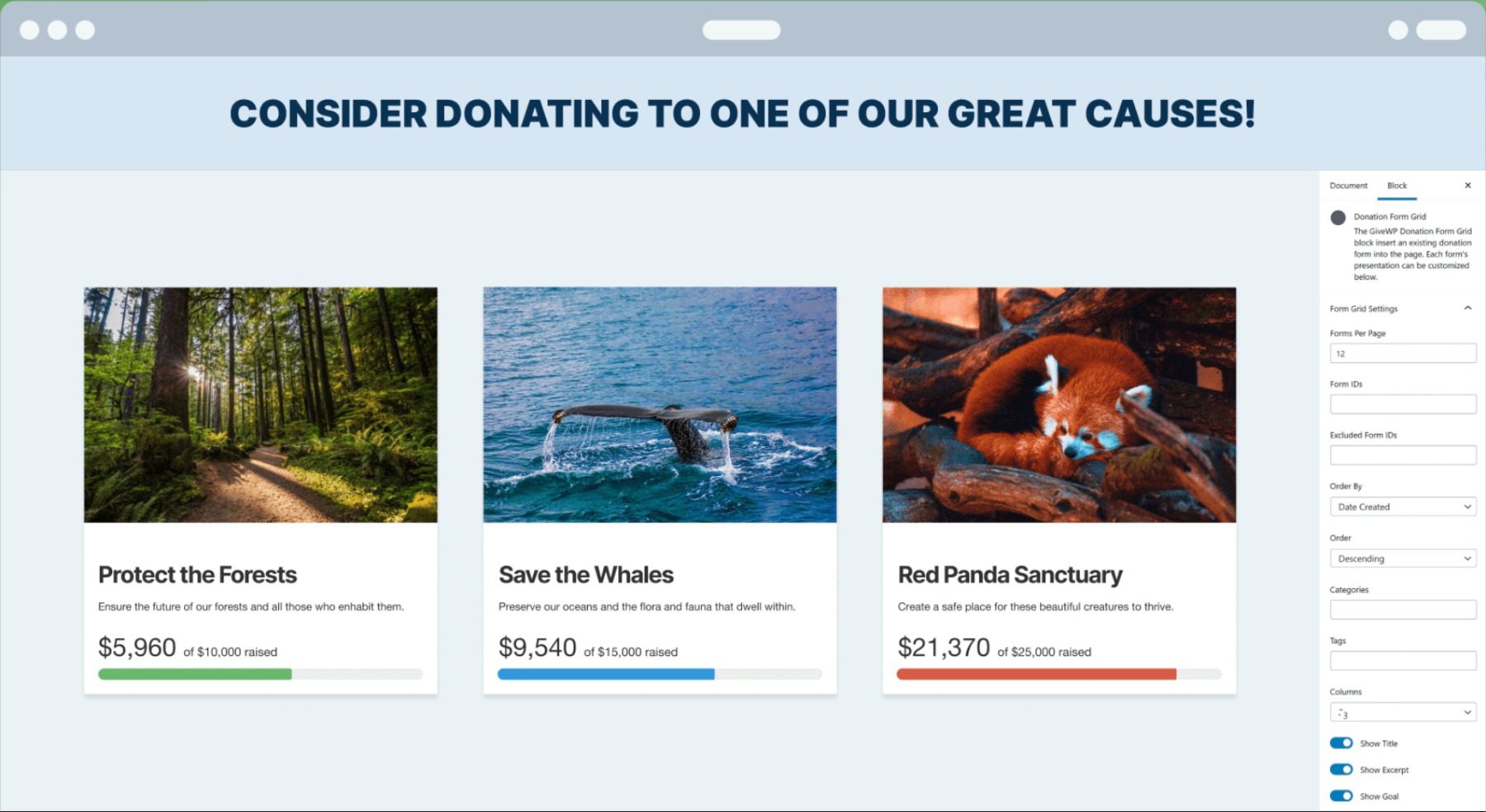 GiveWP's key features are available for free and without any transaction costs. In addition, the forms themselves are nicely made and include lots of customization options. The free donation plugin comes with PayPal and Stripe integration, a donor database, access to reports, form grids, and more. But there are premium features that you'll need to buy, such as reoccurring donations and PDF receipts.
GiveWP is for you if…
You are looking for a complete donation package.
You want to use email marketing or a multi-level donation campaign.
You're interested in Stripe and PayPal integration.
You use Divi
GiveWP Pricing: Free. The Basic Package starts at $149 per year.
2. WPForms

Not only does WPForms come with an adorable bear mascot, but it's actually one of the best drag-and-drop WordPress form plugins for WordPress, especially for those just starting out. This is mainly because it has an integrated form template that you can use to build an online donation form for your website.
Using its pre-built templates, WPForms enables you to quickly and easily develop customized fundraising forms. Donations are sent directly to your account thanks to the integrations of the payment gateways provided by PayPal, Stripe, and Authorize.net.
With support for email marketing services such as Mailchimp and AWeber, you can build your email list and extend your campaign's reach. Also, the form abandonment add-on enables you to convert incomplete entries into possible leads.
WPForms is free, but you need to pay for the add-on to collect donations. They also offer a discounted pro license for non-profits at only $99 per year, which is 75% off their regular price.
Key Features of WPForms:
Easy-to-use forms.
You can use the same plugin for all your forms for donations.
Email marketing add-ons with Mailchimp
Advanced Divi integration built-in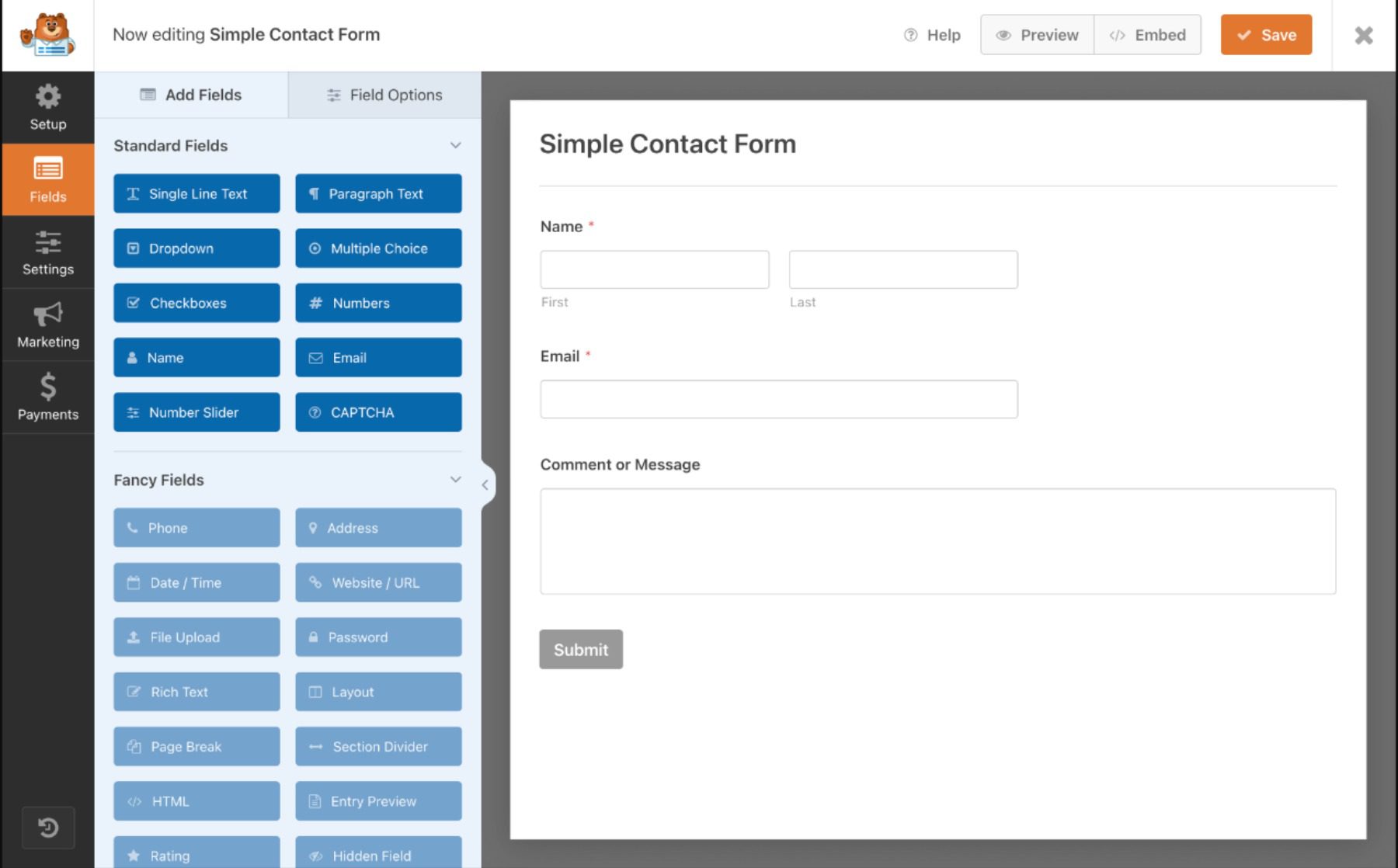 With the help of this WordPress plugin, you can build contact, survey, and registration forms to help gain contribution websites. You can also create contact, survey, and registration forms with the help of WPForms to assist your donation pages. Every form has spam protection, which guarantees that only legitimate submissions are accepted.
WPForms is for you if…
You want an easy-to-use drag-and-drop form builder.
You want add-ons for email marketing.
You're a non-profit that would benefit from the discount.
WPForms Pricing: Pro starts at $49.50.
3. Formidable Forms

Formidable Forms advertises itself as the best WordPress forms plugin, and for a good reason. With Formidable Forms' drag-and-drop form builder and visual styler, you can easily make a donation form that matches the design of your website. They provide you with several form templates that can be used to simplify the overall design process, including WooCommerce forms and donations, and transaction forms. Additionally, these forms can also be changed using Bootstrap and custom HTML codes.
The SMS notification option will let you know when a donation has been made, and it supports a variety of email marketing systems, including Mailchimp and AWeber. In addition, it supports Stripe, PayPal, and Authorize.net payments.
Key Features of Formidable Forms:
Easy-to-use form builder and styler
Lots of different form types and templates.
Custom fields to WooCommerce product forms to gather data.
Stripe, PayPal, and Authorize.net integration.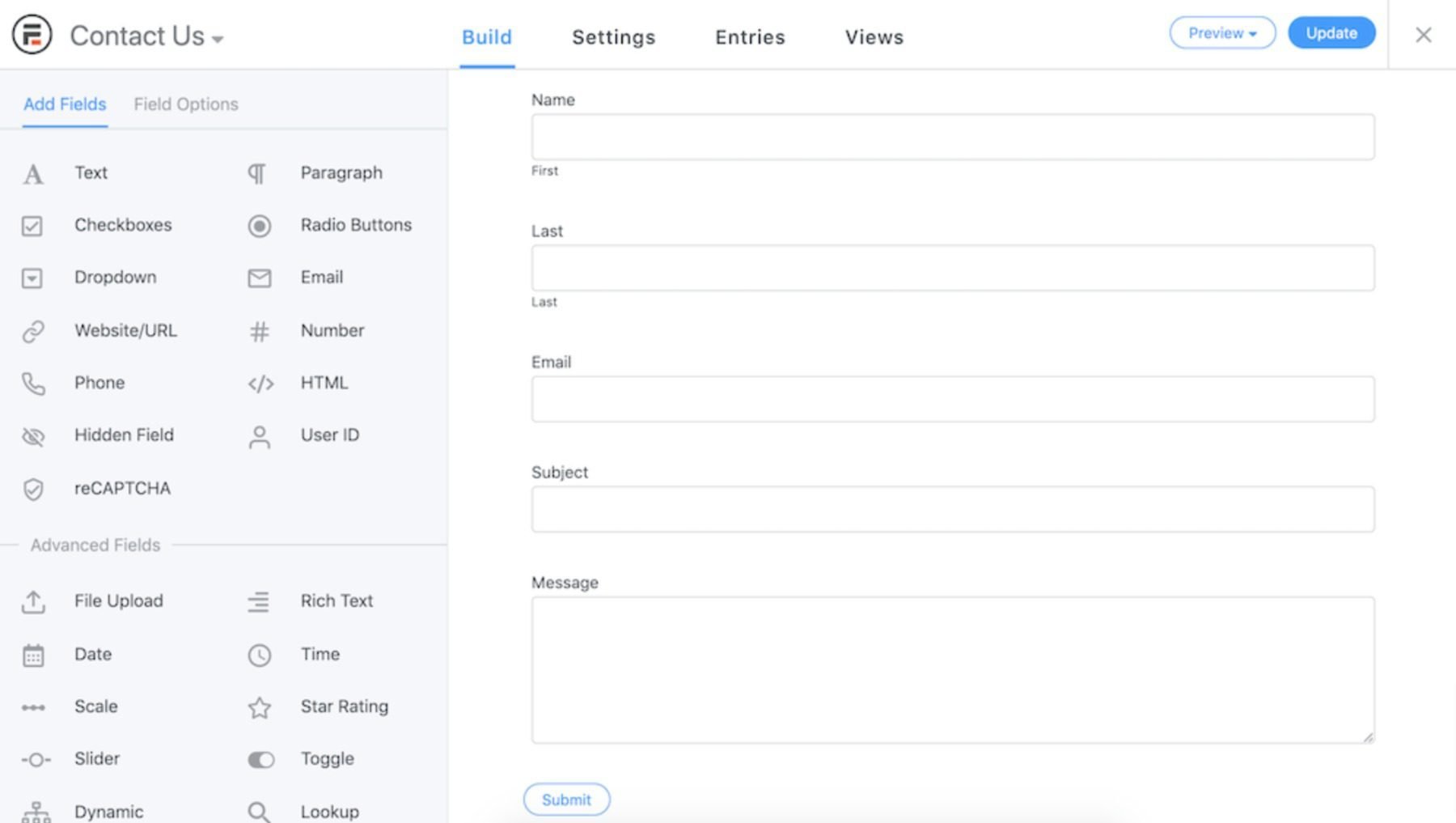 The wide variety of form templates and settings lets you create the perfect form that looks great on your website. Also, Formidable Forms, like WPForms, can assist in building your email list so you can gain more customers.
Formidable Forms is for you if…
You want to be able to collect from a lot of different currencies.
You want Stripe support.
You want email marketing integration.
Formidable Forms Pricing: Starts at $39.50 per year.
4. WP Crowdfunding

WP Crowdfunding is a WordPress fundraising plugin that enables you to build a crowdfunding supporter website similar to Kickstarter or GoFundMe. You can use your site to back your favorite charities or different kinds of projects.
Using WP Crowdfunding, you can accept and manage the contributions from various donors using the native wallet system in WP Crowdfunding, which is powered by WooCommerce. In addition, the Stripe Connect payment gateway makes it simple to transfer money to project owners. Along with credit cards, users can donate with payments like PayPal, Skrill, and Stripe.
Key Features of WP Crowdfunding:
Woo-Commerce-backed wallet system.
Crowdfunding campaign style and functionality.
Advanced project settings for managing campaigns (i.e. setting min/max price, funding goals, reward system, etc.)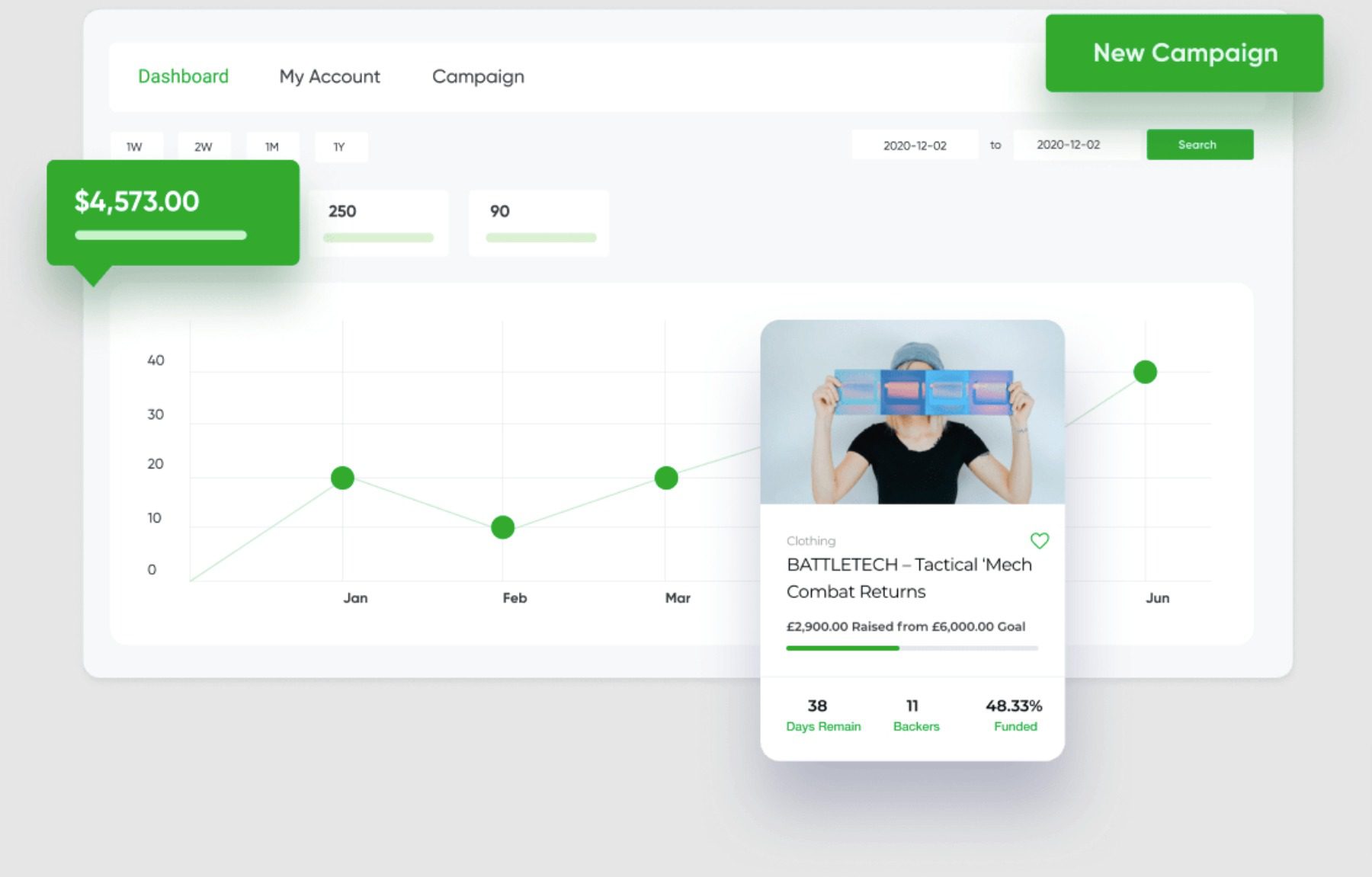 This tool lets you track the success of crowdfunding projects and gives you all the tools to compete with big boys like Kickstarter. The free edition of WP Crowdfunding offers the majority of its fundamental features. Paid versions include more advanced features like a central Native Wallet System, Stripe Connect, analytical reports, email alerts, incentives, and more.
WP Crowdfunding is for you if…
You are looking to create an aggregate-style funding site.
You want your website to be a hub for donations.
You have a project you want to crowd-fund but don't want to use other websites.
WP Crowdfunding: Free. Pro starts at $149.00 per year.
5. YITH Donations for WooCommerce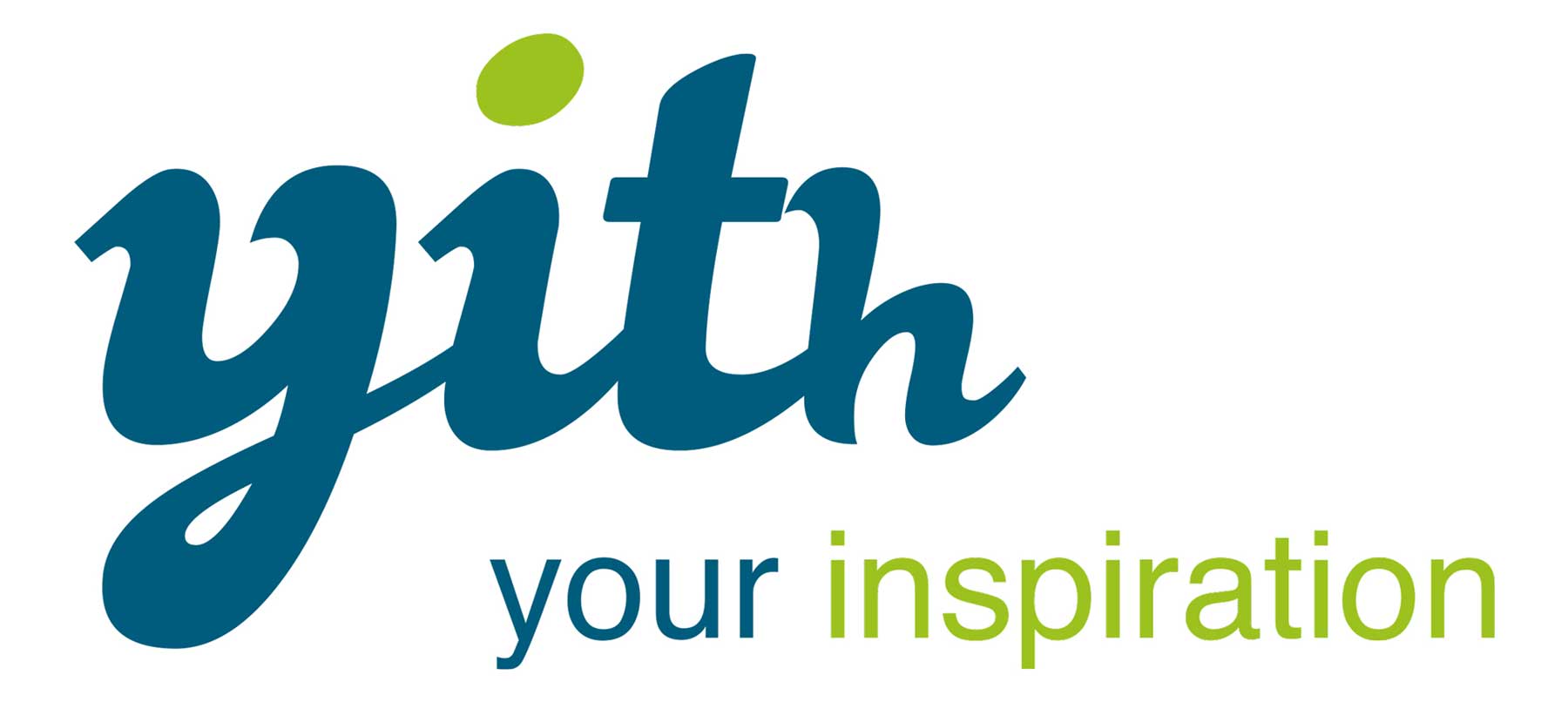 Next on our list, Yith Donations for WooCommerce allows you to create one or more donation campaigns to encourage your customers to contribute to the causes you support. You can set up minimum and maximum donation amounts, then display them on your WooCommerce product pages, or in widgets with a shortcode. Customers select their desired amount or input it manually, then go through the standard checkout process.
Yith Donations for WooCommerce also allows for donation form field customization and supports several payment gateways including PayPal, Stripe, and offline payments. Plus, you can specify different forms of payment when one or more donations are added to the cart.
Key Features of YITH Donations for WooCommerce: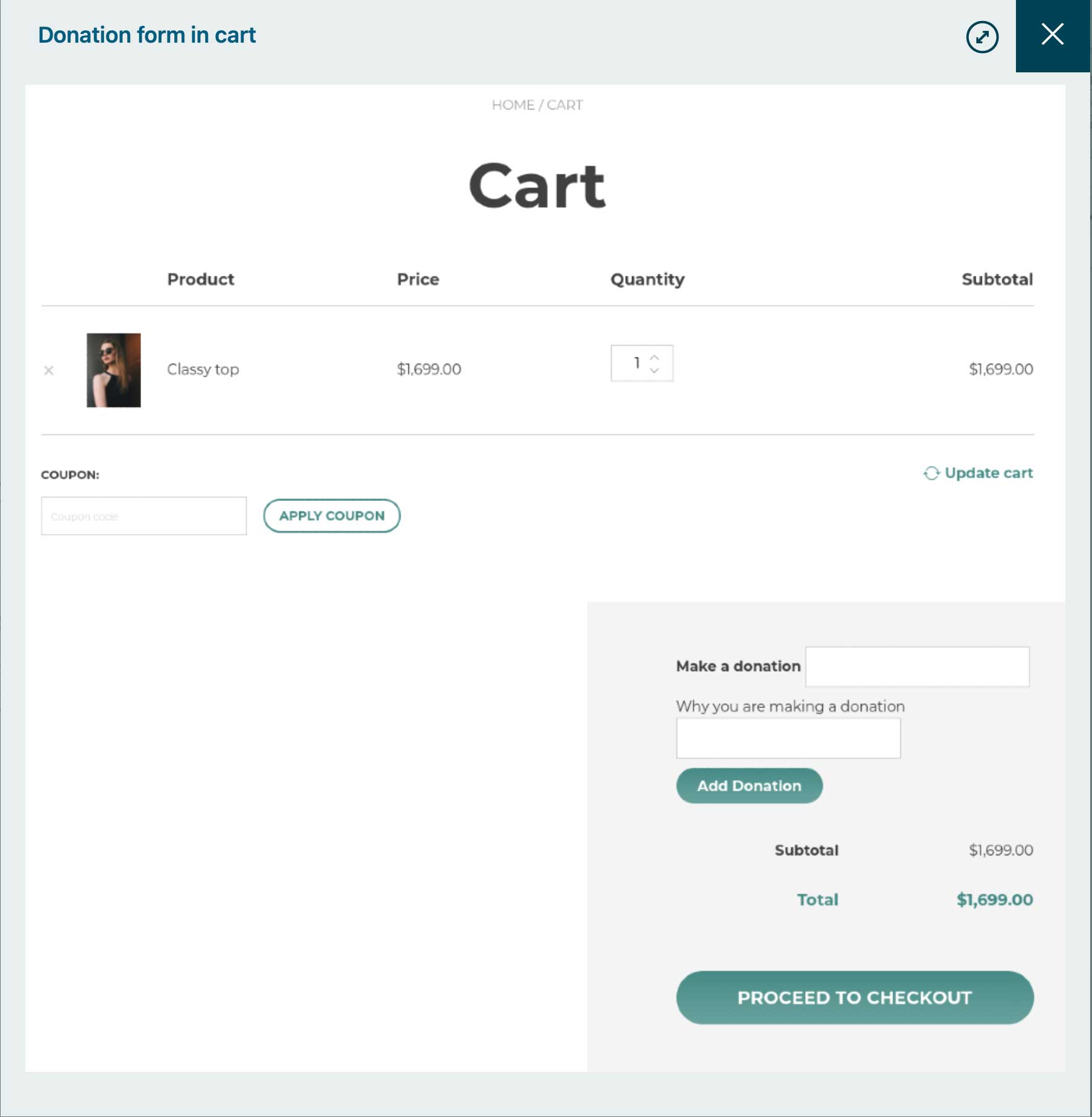 Lastly, you can incorporate the donation form into the shopping cart, making it easier for customers to add donations before they check out during their current shopping session.
YITH Donations for WooCommerce is for you if…
You want to design your own form fields.
Multiple ways to place forms are a must.
You have other Yith plugins installed on your website.
YITH Donations for WooCommerce Pricing: $79.99 per year.
Get YITH Donations for WooCommerce
6. Charitable

Charitable offers many of the same things as GiveWP, including support for geolocation, quick updates, videos, user avatars, anonymous donations, and more. This donation plugin's free edition includes helpful tools for building effective donation campaigns. You can create countless time-limited campaigns that automatically mesh with the theme of your website. You can link your PayPal account to your website using Charitable. The contribution process is made even easier by the availability of clear instructions for offline payment methods, including bank transfers and checks.
Charitable's flexible donation management system is user-friendly and enables you to sort and search for specific donations and export the information into a CSV file. Additionally, Charitable offers unique email tags for individualized emails and an automated donation receipt production service.
Key Features of Charitable:
Process payments using offline and PayPal methods.
Customize the behavior and appearance of your donation forms.
Create donation forms for various charities.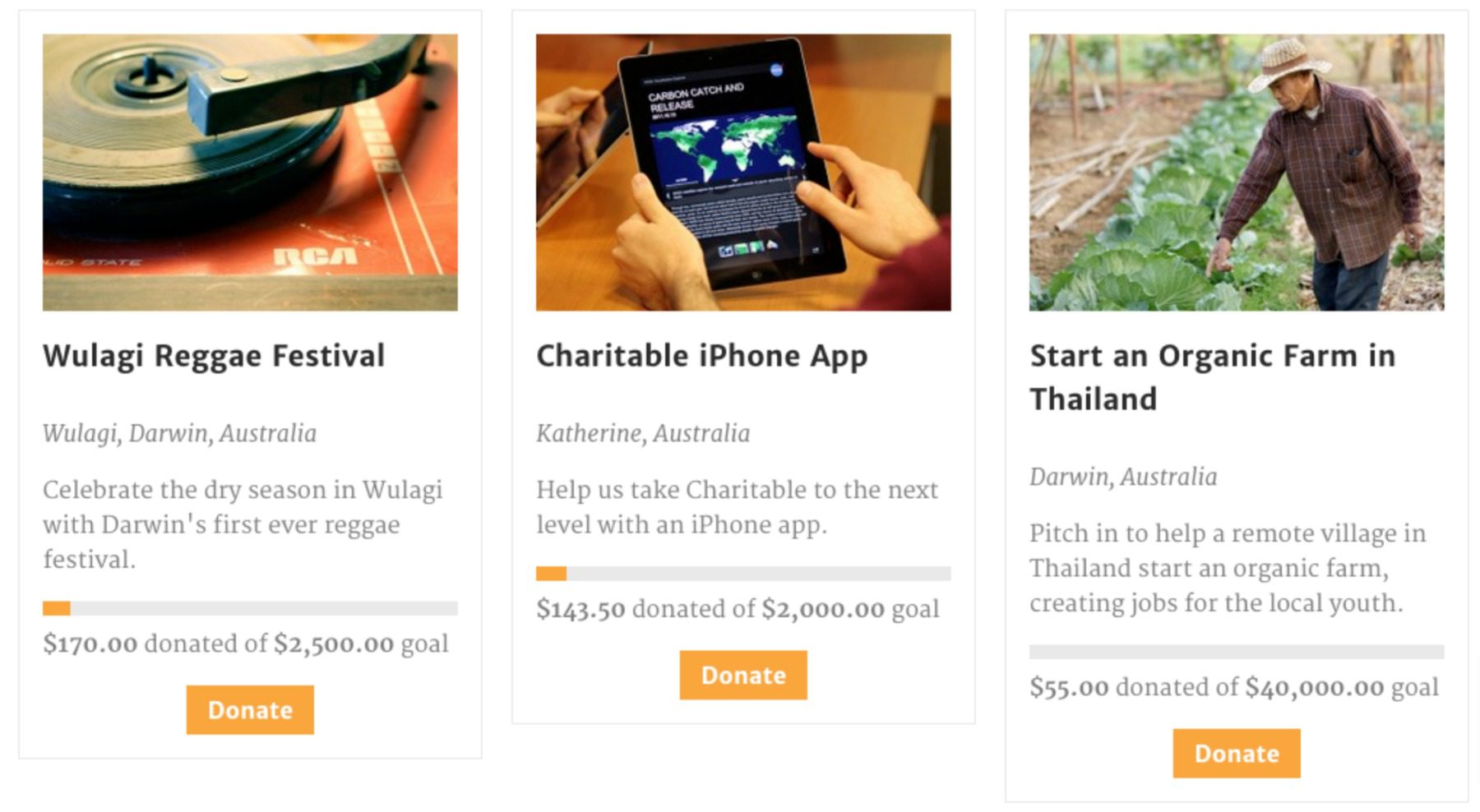 This WordPress plugin gives you all the tools you need to create aesthetically pleasing and functional donation forms, all matching the design of your site. To top it off, there are no platform costs for Charitable.
Charitable is for you if…
You want a quick and free solution.
You want a form that easily integrates with your website's style.
You want to create multiple forms for a variety of different causes.
Charitable: Free. Premium starts at $99 per year.
7. WP Simple Pay (Stripe Payment Forms)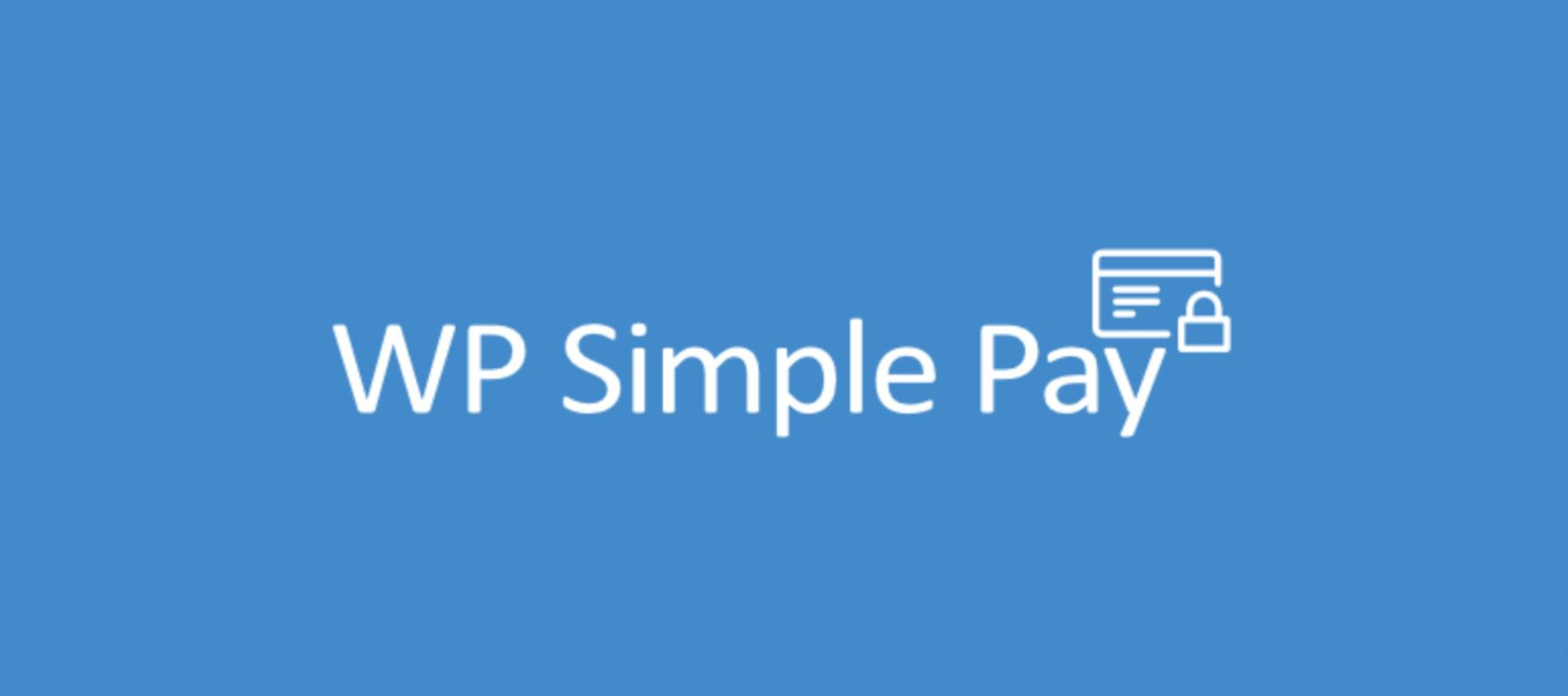 WP Simple Pay is a WordPress plugin made to assist you in obtaining one-time or regular donations through Stripe. The plugin's payment forms are mobile-optimized and include built-in support for credit card payments, Apple Pay, Google Pay, and ACH debit.
Advertised primarily for its partnership with Stripe, the WP Simple Pay plugin is a standalone solution that directly connects Stripe with your WordPress site. This means that you can benefit from Stripe's robust security protocols while collecting donations from your website. While this is a freemium plugin that requires payment for all features, the free version still comes with a handful of useful features. These include the ability to create custom fields, enable user-entered amounts, offer coupon codes, apply tax rates, provide subscription services, accept alternate payment methods, and more. Additionally, the plugin supports ACH and direct debit payments, as well as Buy Now, Pay Later methods.
Key Features of WP Simple Pay:
Developer-friendly for building custom integrations
Embeddable payment buttons
You can collect from over 100 currencies with Stripe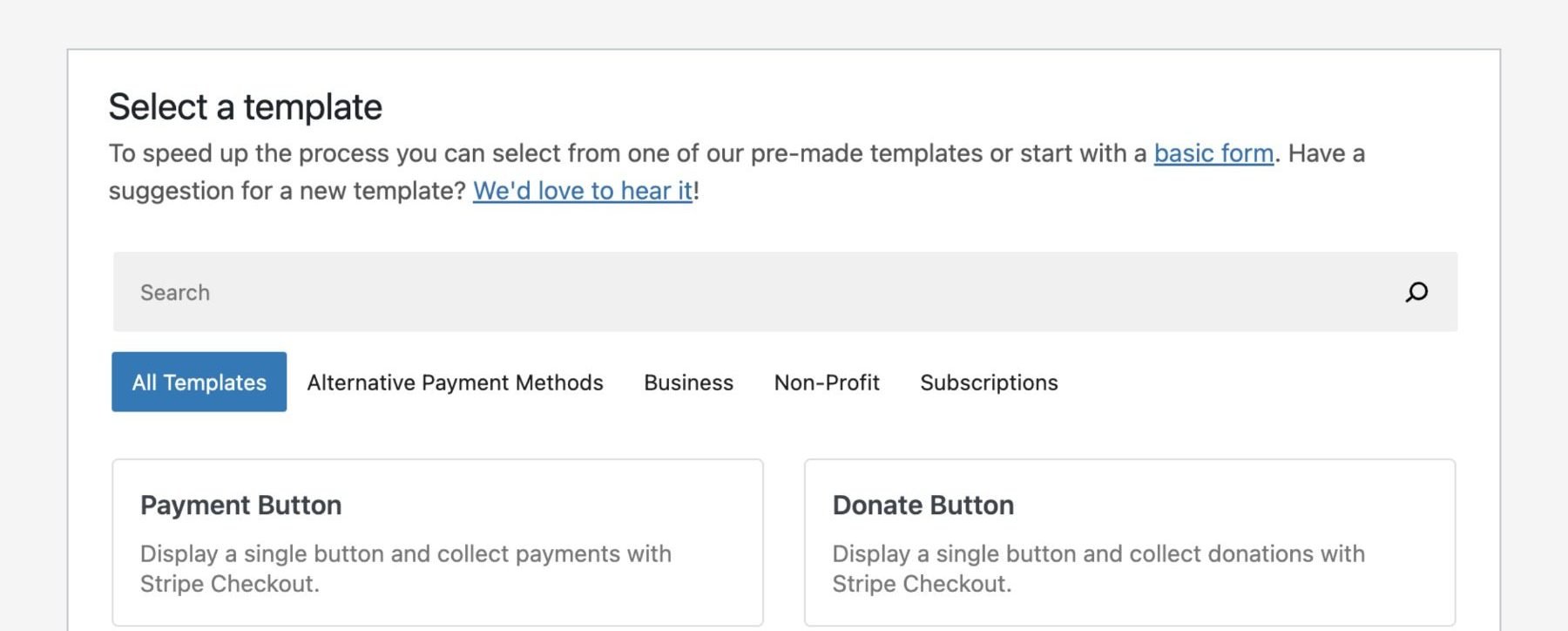 The GiveWP plugin's simple form creation and design make it an ideal choice for beginners looking to set up a donation page quickly and efficiently. Moreover, the plugin's ability to collect donations in multiple currencies makes it an excellent option for those operating in a global marketplace. With this plugin, website owners can customize their donation pages with ease and collect contributions from donors all over the world, regardless of their currency. In essence, this plugin offers a user-friendly solution that caters to the needs of businesses of all sizes and types.
WP Simple Pay is for you if…
You want to be able to collect from a lot of different currencies.
You want to sell memberships with recurring payment options
You want Stripe support backing your website.
You are a non-profit wanting to accept credit card donations
You want to build your custom forms using dev tools.
WP Simple Pay Pricing: Free. Pro starts at $49.50 per year.
8. Donation for WooCommerce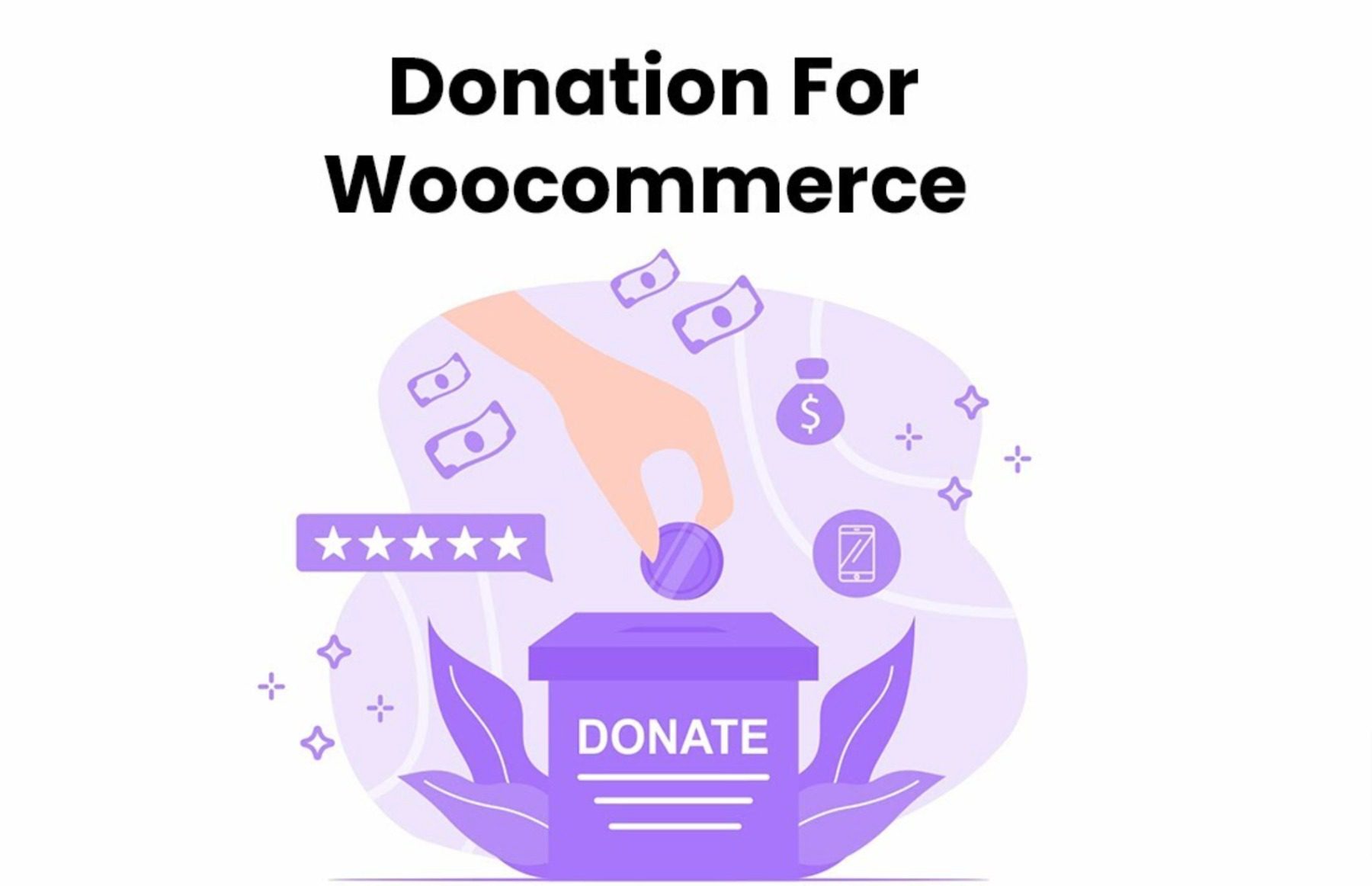 Donation for WooCommerce is an extension that allows you to turn your WooCommerce product pages into usable fundraising platforms that will enable donations from your users. So, this solution works effectively for current WooCommerce stores that want to include a charity component and encourage customers to donate to various organizations.
Key Features of Donation for WooCommerce:
Create multiple donation campaigns.
Subscription donation functionality.
Awesome roundup pricing feature.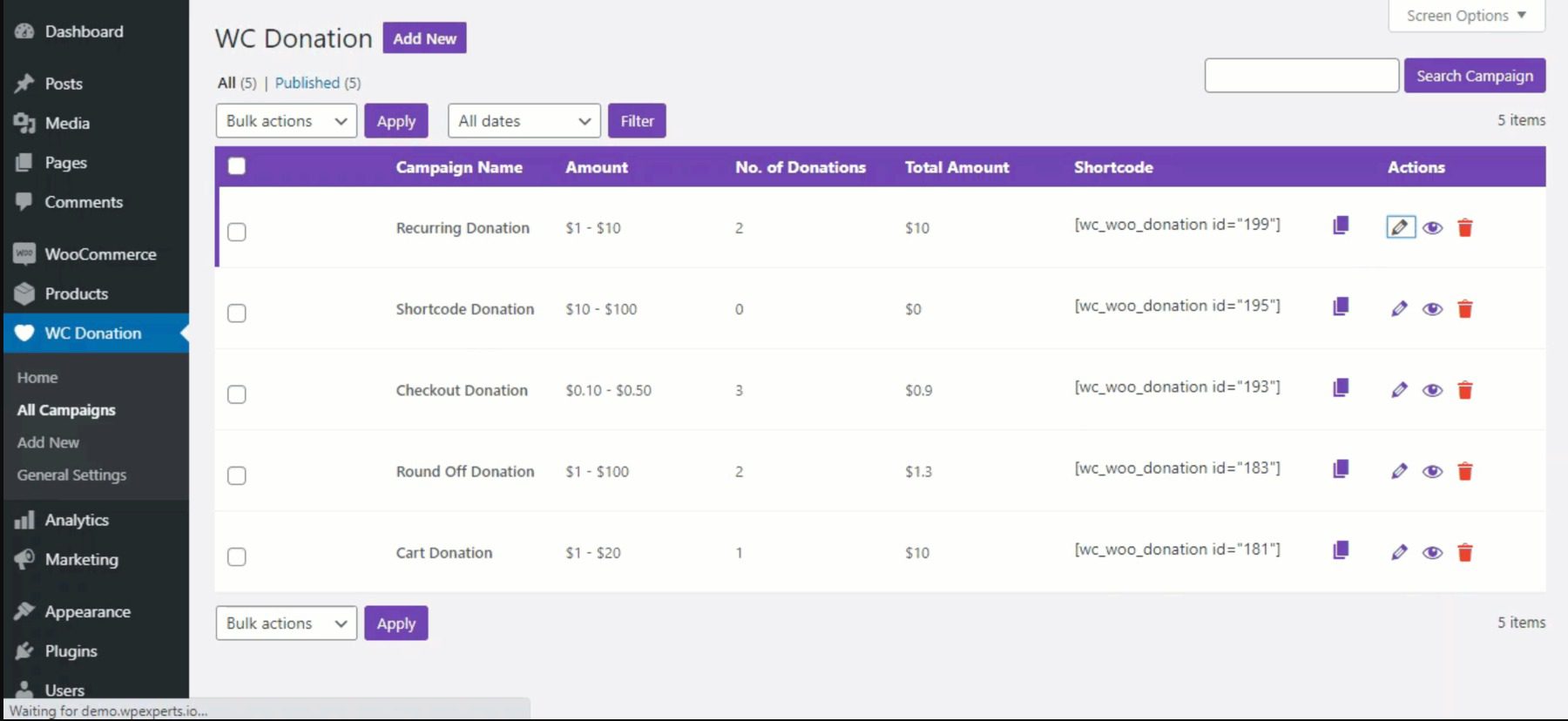 For those who are familiar with WooCommerce, integrating the GiveWP plugin should be a straightforward process. This extension supports recurring donations, allows you to display donation forms anywhere on your site, and even features a roundup function that enables customers to donate their spare change to a designated charity. In other words, this plugin offers a variety of useful features that can help businesses streamline their donation processes and encourage more contributions from their customers.
Donation for WooCommerce is for you if…
You are using WooCommerce already.
You want to integrate donations with your store.
You want to take advantage of a round-up method for collecting donations.
Donation for WooCommerce Pricing: $99 per year.
9. Seamless Donations

The Seamless Donations plugin enables you to create a single donation form that visitors can utilize to donate to one of the charities you're promoting. So, users can choose how much to contribute and where the funds should go at the donation stage.
The free version of the plugin gives you everything you need to make a basic donation platform out of your website. If you're looking for a simple solution without anything too advanced, this could be what you're looking for. But if you're looking for some extra features, you can buy premium add-ons for $19.95 each per year. These features include custom donation levels, different form styles, and enhanced thank-you auto-responses.
Key Features of Seamless Donations:
Accepts multiple currencies.
Doesn't charge a commission or percentage fee on transactions.
Free and easy to use.
Accept donations via PayPal and Stripe.
Supports donor tracking
Connect the donation plugin to third-party tools like GoodBye Captcha and SendGrid.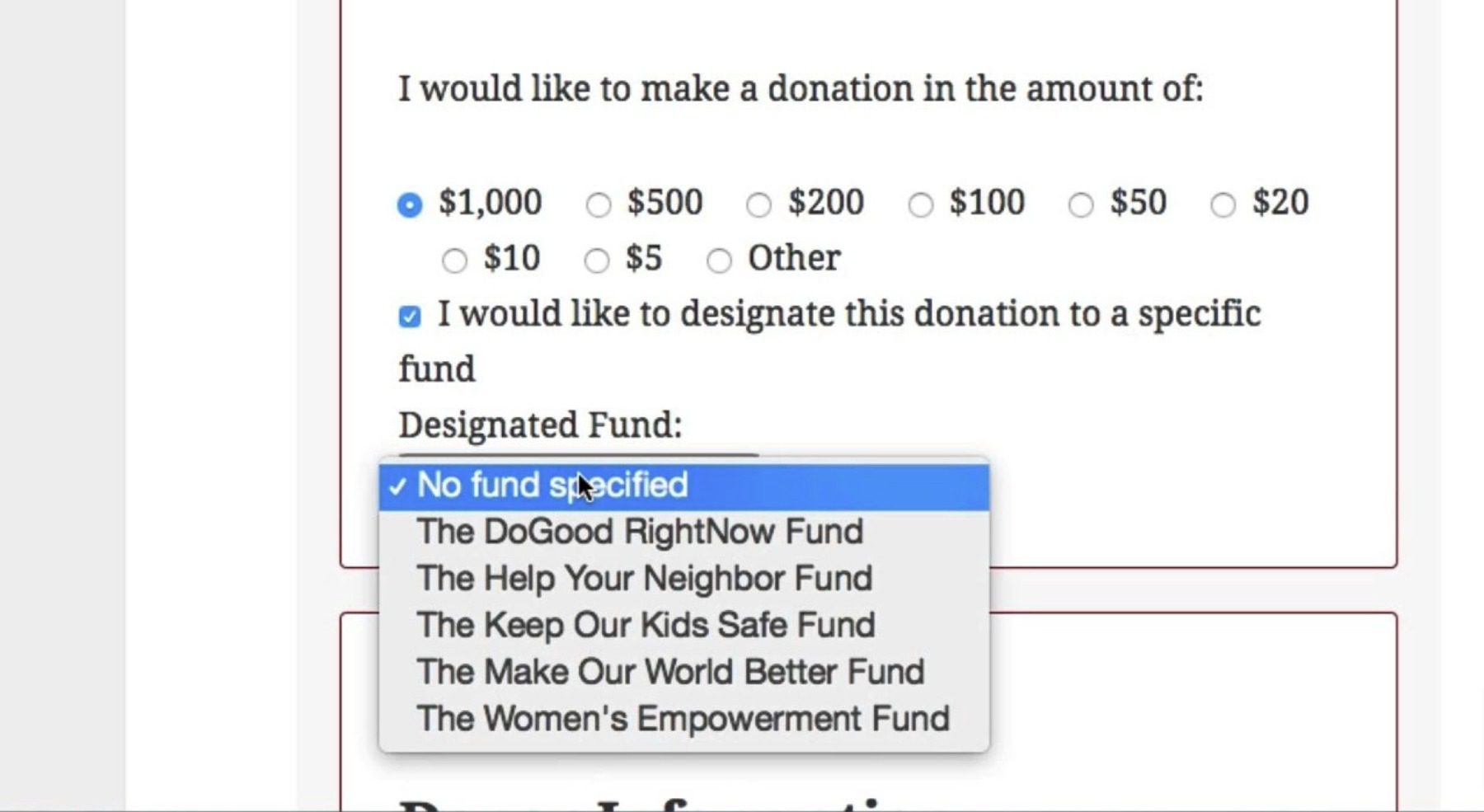 The ability to adjust your donation settings from the WordPress dashboard quickly and easily, combined with the added bonus of zero platform fees, makes this plugin an enticing solution for those who want to save on costs. Notably, the Seamless Donation plugin simplifies the process of collecting donations from around the world by integrating with popular payment gateways like Stripe and PayPal. With an easy setup process, this plugin provides a hassle-free solution for website owners looking to accept donations without any unnecessary problems.
Seamless Donations is for you if…
You want a cheap and effective solution to collect and manage donations
You use Stripe or Paypal.
Like the idea of being able to buy add-ons if needed
You want access to integration with Goodbye Captcha and SendGrid.
Seamless Donations Pricing: Free. Premium features are $19.95 each per year.
10. Donorbox

Donorbox is a free plugin with everything you need to start a cost-effective fundraising campaign. You can completely alter the color scheme, style, and language settings of the Donorbox donation form to match the layout of your website.
Donorbox offers an easy way to increase visibility by automatically identifying the preferred language of donations. It also allows you to provide donors with the option to choose from several donation amounts, streamlining the payment process. Additionally, regular donors can keep track of their donations through the login credentials that Donorbox provides.
This free WordPress plugin makes it easy to accept payments in various currencies through popular payment processors like PayPal, Stripe, and Google Pay, as well as bank transfers. It also allows you to accept physical donations in the form of cash and checks, providing a comprehensive solution that accommodates a wide range of payment methods. This makes it easier for donors to give to your cause in the way they prefer.
Key Features of Donorbox:
Auto-detect preferred language.
Monthly recurring donations are easy to set up.
Stripe & PayPal integration.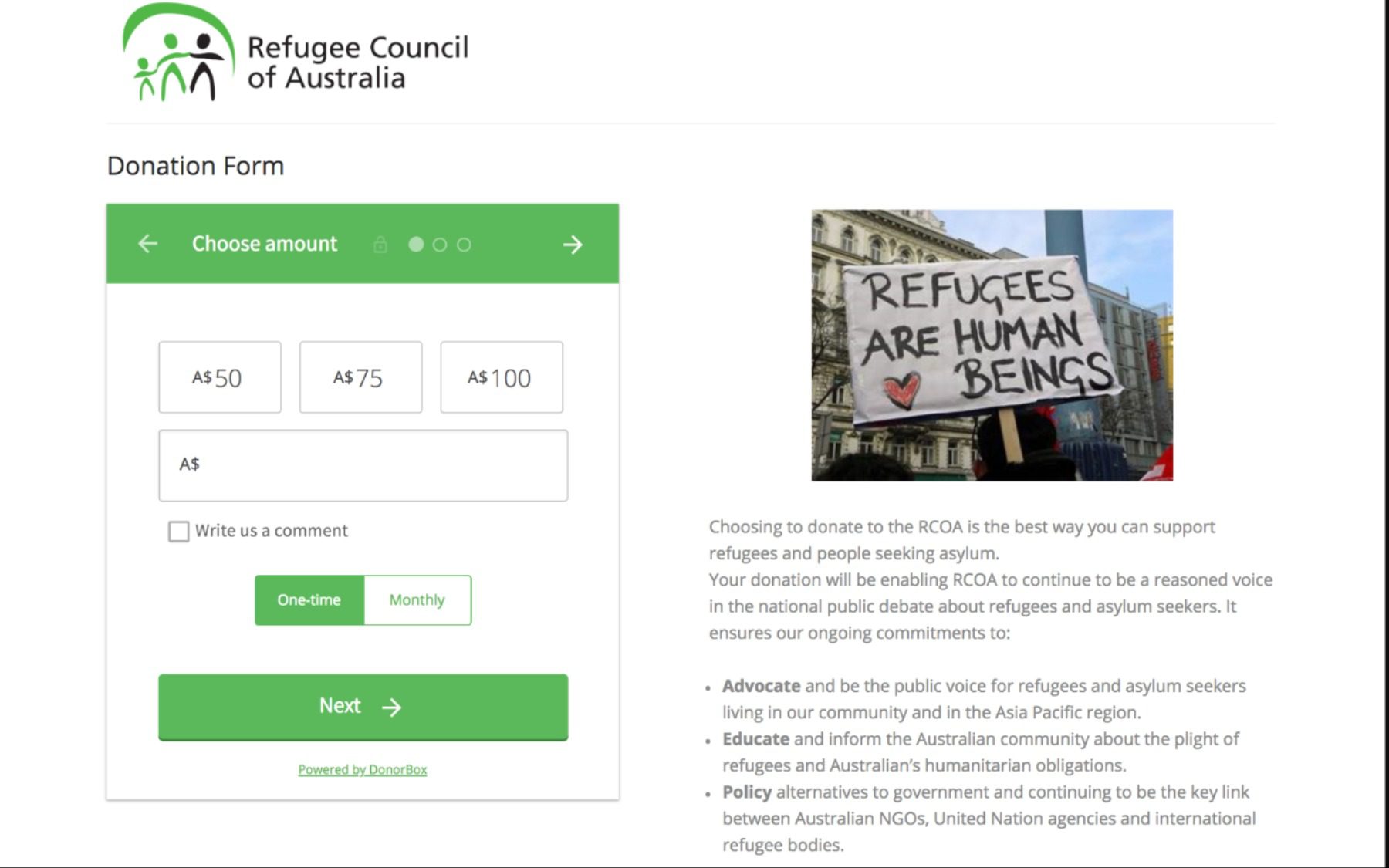 This plugin is great for supporting different donation types, including one-time and subscription-based donations. It also allows you to set preset amounts or let users choose their donation amount, giving your donors a personalized experience. You can receive up to $1,000 in donations without any charges, but for amounts beyond that, a 1.5% charge and payment gateway fees like PayPal will apply. Upgrading to the pro license is suggested for those who receive many donations, as it can help avoid more charges and provide a less expensive solution.
Donorbox is for you if…
You are looking for a quick way to embed a form on your website
You Earn less than $1000 a month.
Donorbox Pricing: Free. Pro starts at $139 per month.
11. Name Your Price

Name Your Price enables personalized recurring donations when used with the WooCommerce Subscriptions plugin, allowing donors to control the amount and even the frequency of their gift. You can give users suggestions for their donation amount or have them gift at the level they want.
Moreover, the Name Your Price plugin is remarkably versatile and easily integrates with your WooCommerce store. With this plugin, you can recommend a price to your customers or set a minimum price, giving them complete control over their purchase while increasing your sales. In other words, Name Your Price allows your customers to decide what they want to pay, making it an excellent tool for businesses looking to maximize profits while still providing value to their customers.
Key Features of Name Your Price:
Take donations, recurring or single usage.
Sell gift vouchers.
Gather user data for what they want to pay for your goods.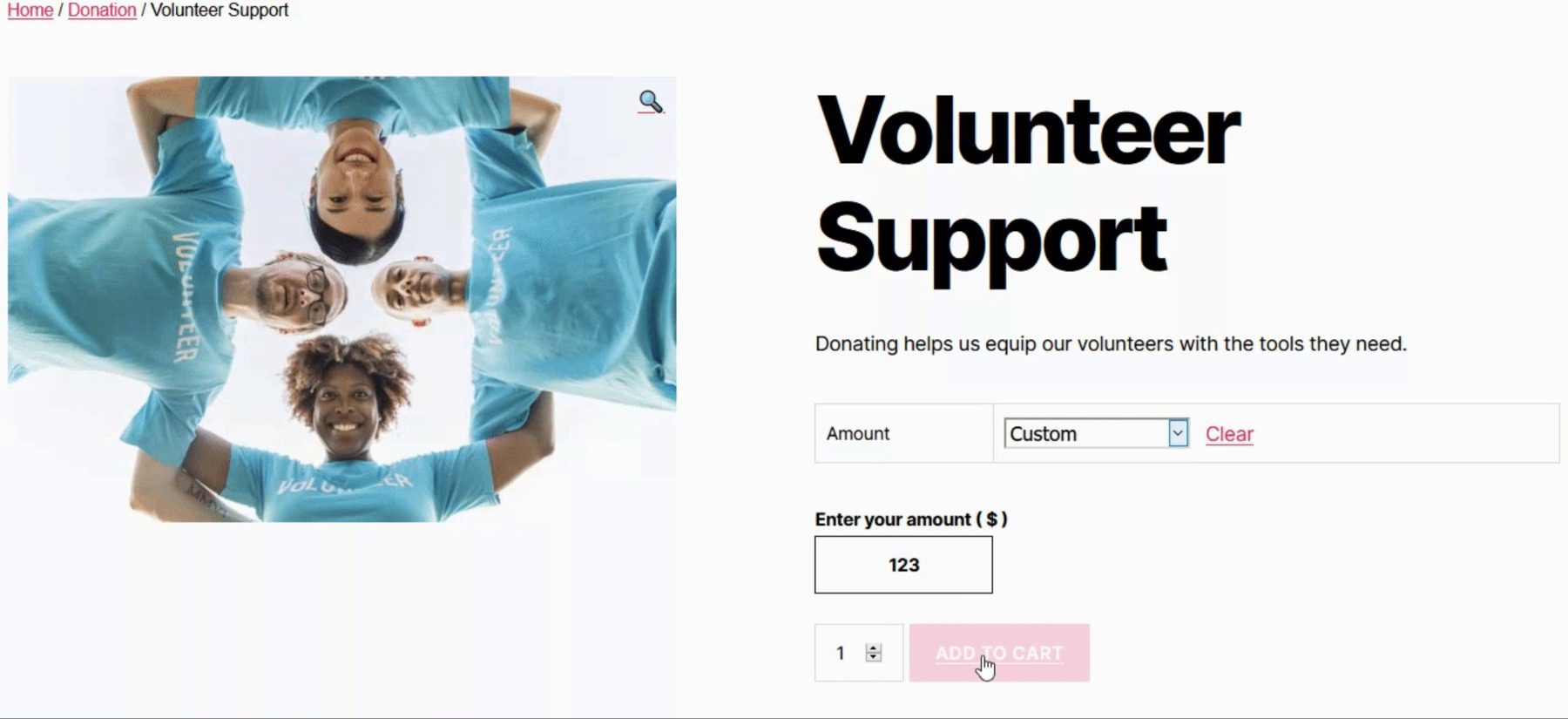 Furthermore, this exceptional plugin supports both one-time and recurring donations, making it a great fit for any fundraising campaign. Notably, its functionality extends beyond just standalone donation pages, as it can also integrate seamlessly with your WooCommerce store. With its simple setup process, this plugin can provide valuable insights into your customer base while increasing sales. To help you get started, we have put together a post on how to accept Paypal donations on your WooCommerce site using this plugin.
Name Your Price is for you if…
You have a WooCommerce store active.
You want a "name your price" option for your store.
Name Your Price Pricing: $49 per year.
Comparing The Best WordPress Donation Plugins
Notably, there are many reasons to appeal for donations from website visitors. For instance, you can utilize your website as a powerful fundraising tool for worthy causes, organize fundraisers for specific projects, or even seek donations to cover your operating costs. To succeed in these areas, a good WordPress plugin is necessary to handle donation processing easily. Thankfully, the collection of plugins in this post is more than capable of creating effective donation forms.
Donation Plugin Price Comparison
Whether you need a free or premium donation plugin, our list has something for everyone. Here's a breakdown of our list, along with pricing for easy reference.
Top Donation Plugin Feature Comparison
GiveWP is a great all-around donation plugin that offers one unique feature that the other two in our top three don't: the ability to create recurring donations. If subscriptions aren't necessary, WP Forms and Formidable Forms give you everything you need to create beautiful donation forms, receive payments, and offer multiple display options.
🥇 GiveWP

🥈 WPForms

🥉 Formidable Forms

Starting Price
$149/year
$49.50/year
$39.50/year
Analytics Reporting
✔️
✔️
✔️
Recurring Payments
✔️
❌
❌
Payment Integrations
✔️
✔️
✔️
Design Templates
✔️
✔️
✔️
Drag and Drop Builder
✔️
✔️
✔️
Multiple Display Options
✔️
✔️
✔️
Active Installations
100K+
5M+
300K+
Community Rating
5/5
⭐⭐⭐⭐⭐
Read Reviews
5/5
⭐⭐⭐⭐⭐
Read Reviews
4.5/5
⭐⭐⭐⭐⭐
Read Reviews
Get GiveWP
Get WPForms
Get Formidable Forms
What is the Best WordPress Donation Plugin?
When it comes to our top pick for a donation processing plugin, GiveWP is a stand-out tool that can help you easily manage and process donations. Not only does it enable you to achieve your fundraising goals with ease, but it also boasts a wide range of features that make it an ideal donation plugin. It can create beautiful donation forms to entice your site's visitors to give to a worthy cause.
If you're looking for other types of WordPress plugins on the market, make sure to check out our ultimate list of recommendations!
Frequently Asked Questions (FAQs)
Before we wrap up, let's answer some of your most common questions regarding the best WordPress donation plugins. Did we miss one? Leave a question below, and we will respond!
What is the best WordPress donation plugin?
GiveWP
, with 100,000+ active installations and around 550 five-star reviews, is considered the best WordPress donation plugin. It supports one-time and recurring donations, integrates with PayPal and Stripe, offers comprehensive analytics, and features customizable templates.
What is the best free donation plugin for WordPress?
The free version of
WP Crowdfunding
offers numerous features, including the ability to create donation campaigns, set donation goals, and track the progress of each campaign. This is why we consider WP Crowdfunding the best free WordPress plugin to receive donations.
Which WordPress donation plugin has PayPal integration?
GiveWP
has PayPal integration. It enables nonprofits and fundraisers to accept donations via PayPal, one of the most widely-used online payment platforms. This integration simplifies the donation process for many users with PayPal accounts.
Which WordPress plugin has recurring donation features?
GiveWP
supports recurring donations as part of its premium add-ons. This feature allows donors to set up automatic monthly, quarterly, or yearly donations, making it easier for organizations to forecast donation income and plan their projects accordingly.
How can I add a donate button to my WordPress site?
You can add a donate button to WordPress using a donation plugin like
GiveWP
. After installing and setting up the plugin, you can add the donate button by inserting the plugin's shortcode or widget into your posts, pages, or sidebar. Each plugin's exact process might vary slightly.
Are WordPress donation plugins compatible with all themes?
Most WordPress donation plugins are developed to be compatible with a wide range of themes and are often tested against popular ones to ensure broad compatibility. However, if any issues arise with a specific theme, the plugin's support team is usually readily available to help resolve the compatibility problem.
How do donation plugins handle transaction fees and payment gateway integration?
Donation plugins often integrate with multiple payment gateways like PayPal, Stripe, etc. The transaction fees are usually managed by the payment gateway, not the plugin. Some plugins, including
GiveWP
, offer the option for donors to cover transaction fees. Always check with specific plugins for details.
How do WordPress donation plugins ensure the security of donor information?
WordPress donation plugins ensure the security of donor information by integrating with secure payment gateways which handle the transaction process. These gateways use encryption to protect sensitive information.
GiveWP
complies with data protection regulations like GDPR, providing further assurance of data safety.
Do WordPress donation plugins provide donor management capabilities?
GiveWP
, one of the leading WordPress donation plugins, offers comprehensive donor management capabilities. It allows organizations to track donation history, generate insightful reports, send receipts, and segment donors for more targeted communications. This makes GiveWP a robust tool for donation management.
Can I set up multiple donation campaigns at once using WordPress donation plugins?
With
WP Crowdfunding
, a popular WordPress donation plugin, you can simultaneously set up and manage multiple donation campaigns. This feature is highly beneficial for organizations that run several initiatives concurrently, as it allows for separate tracking and management of each campaign.
Did we miss any great donation plugins? Leave a comment telling us below!
Article featured image illustration by Oleksandra Bezverkha / Shutterstock.com