As companies shift toward the online space, the importance of lead generation cannot be overstated. And given that WordPress is among the most commonly used CMS for businesses, it follows that there are a ton of choices for lead generation plugins.
In this post, we'll review some of the best WordPress lead-generation plugins that can help take your website to the next level.
What is a Lead Generation Plugin for WordPress?
A lead generation plugin for WordPress is a tool that helps users capture leads by gaining user information, such as name and email address, and turning them into potential customers.
So, with the help of a lead generation plugin, users can create highly targeted lead capture forms that can help them convert website visitors into leads. These plugins usually offer a range of form types and displays, including email opt-ins, quizzes, pop-ups, slide-ins, and more. Businesses can also use advanced targeting and segmentation features to reach a more specific audience.
The Best WordPress Lead Generation Plugins
With a vast array of lead generation plugins available for WordPress, deciding which is right for you can be difficult. Here are some popular choices you'll want to consider:

The Best WordPress Lead Generation Plugins Listed In Order
Expand List
1. FunnelKit

FunnelKit is a tool for online marketers to create effective and high-converting sales funnels for their products or services. It offers a range of features, such as drag-and-drop page builders, customizable templates, split testing, and analytics to help users optimize their sales funnels for maximum leads.
With FunnelKit's integration with Divi, users can create customized sales funnels using the Divi page builder and optimize them for lead generation using FunnelKit's features. Users can create landing pages and squeeze pages for lead generation and then use FunnelKit's split testing to improve performance.
Key Features for FunnelKit:
Drag-and-drop page builder
Customizable templates
Split testing
Analytics and tracking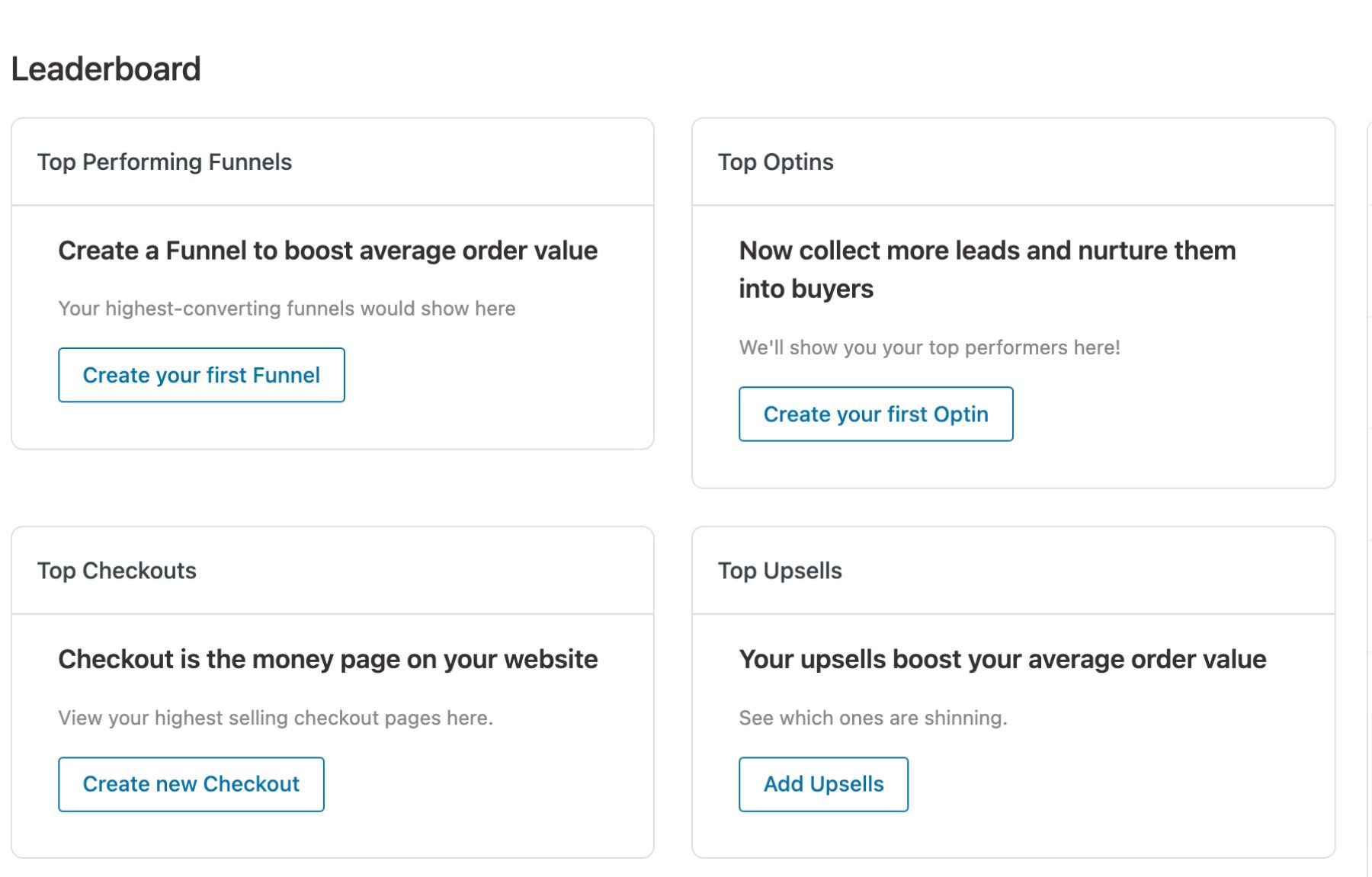 Moreover, FunnelKit's analytics and tracking provide users with a valuable look into the effectiveness of their efforts. By tracking their progress and monitoring page performance over time, users can identify areas for improvement and make data-driven decisions to optimize their strategies.
Additionally, FunnelKit enables users to see how their pages perform in real-time, allowing them to make quick changes to improve their conversion rates.
Best For:
FunnelKit is best for creating compelling sales funnels for their products or services. It's also great for those who want to track their progress with their funnels and adjust for maximum conversions.
Pricing: Free, Pro version starts at $99.50/yr
2. OptinMonster

OptinMonster is a robust WordPress plugin that can create and manage email opt-in forms, pop-ups, and other campaigns to nurture lead generation.
The form builder makes it easy to create and customize your forms, and the targeting and the A/B testing and analytics tools help you to optimize your campaigns and improve your results.
Key Features for OptinMonster:
Drag-and-drop form builder
Powerful targeting and personalization options
Analytic tools to track performance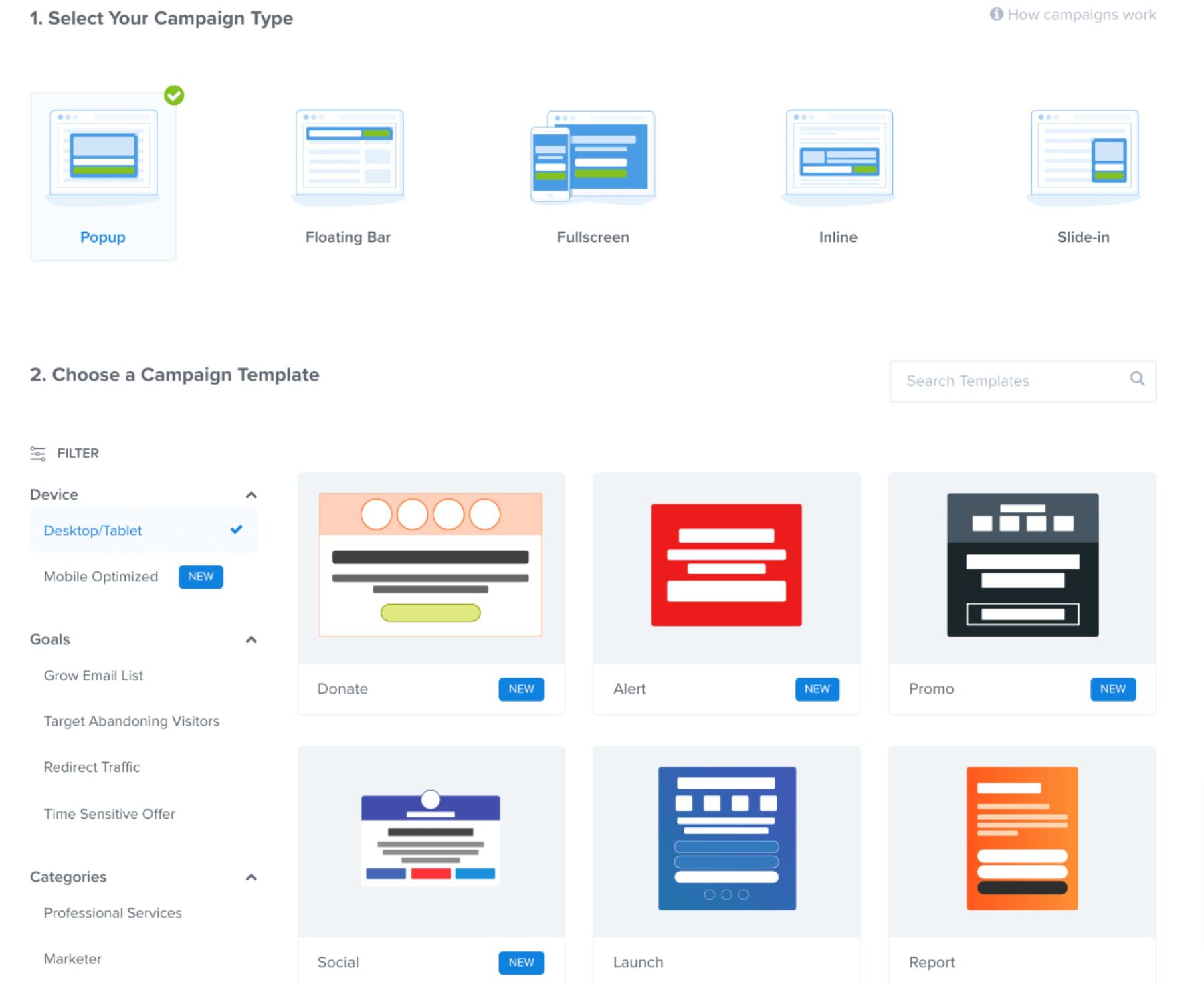 Firstly, the plugin's drag-and-drop form builder and analytical tools make it easy to use. Additionally, OptinMonster has robust targeting and personalization options that allow you to show different messages to users based on their behavior, location, and other factors.
Furthermore, this feature is particularly noteworthy, as it helps you to connect with your audience and make your marketing efforts more effective.
Best For:
OptinMonster is ideal for users that want to grow their email list and improve their conversion rates. Its powerful features and customization options make it popular among marketers and website owners.
Pricing: $9/month
3. Thrive Leads

Thrive Leads is another excellent option for a lead generation plugin for WordPress. It allows you to create and customize various types of opt-in forms to help grow your email list and increase conversions.
First, you can access various form types, including pop-ups, sticky ribbons, in-content forms, slide-ins, and more. You can customize each form with a simple drag-and-drop editor, choosing from various templates and designs to create a form that matches your website's branding.
Key Features for Thrive Leads:
Multiple form types
A/B testing
Advanced targeting options
Email marketing integration
Analytics reports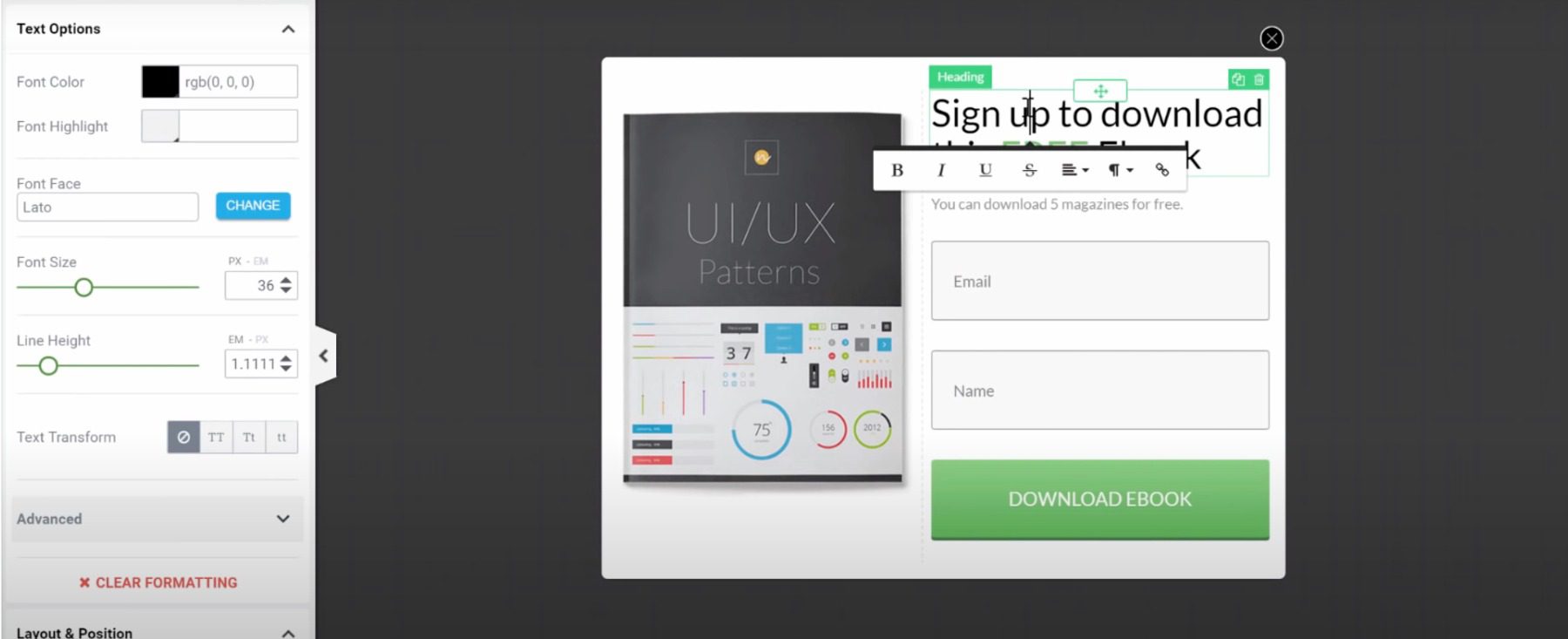 Thrive Leads' conversion-focused form templates make it easy for users to create professional-looking forms that encourage visitors to subscribe to their email lists. The A/B testing feature allows users to test different form designs and offers to determine which ones perform best.
Another cool feature is the advanced targeting options, allowing users to show their forms to specific visitors based on location, website behavior, and more.
Best For:
Thrive Leads is best suited for website owners serious about growing their email list and improving their website's conversion rates.
Pricing: $299/yr
4. RafflePress

RafflePress is a powerful WordPress plugin designed to help website owners run successful giveaways and contests. It is ideal for building excitement around your brand, connecting with your audience, and generating leads.
Moreover, RafflePress's drag-and-drop giveaway builder makes creating incredible giveaways and contests easy without coding knowledge. Plus, users can choose from various templates, customize their designs, and add entry options that align with their goals.
Key Features for RafflePress:
Mobile friendly
Contest fraud protection
Drag-and-drop content builder
Social media integrations
Email marketing integrations
Advanced tracking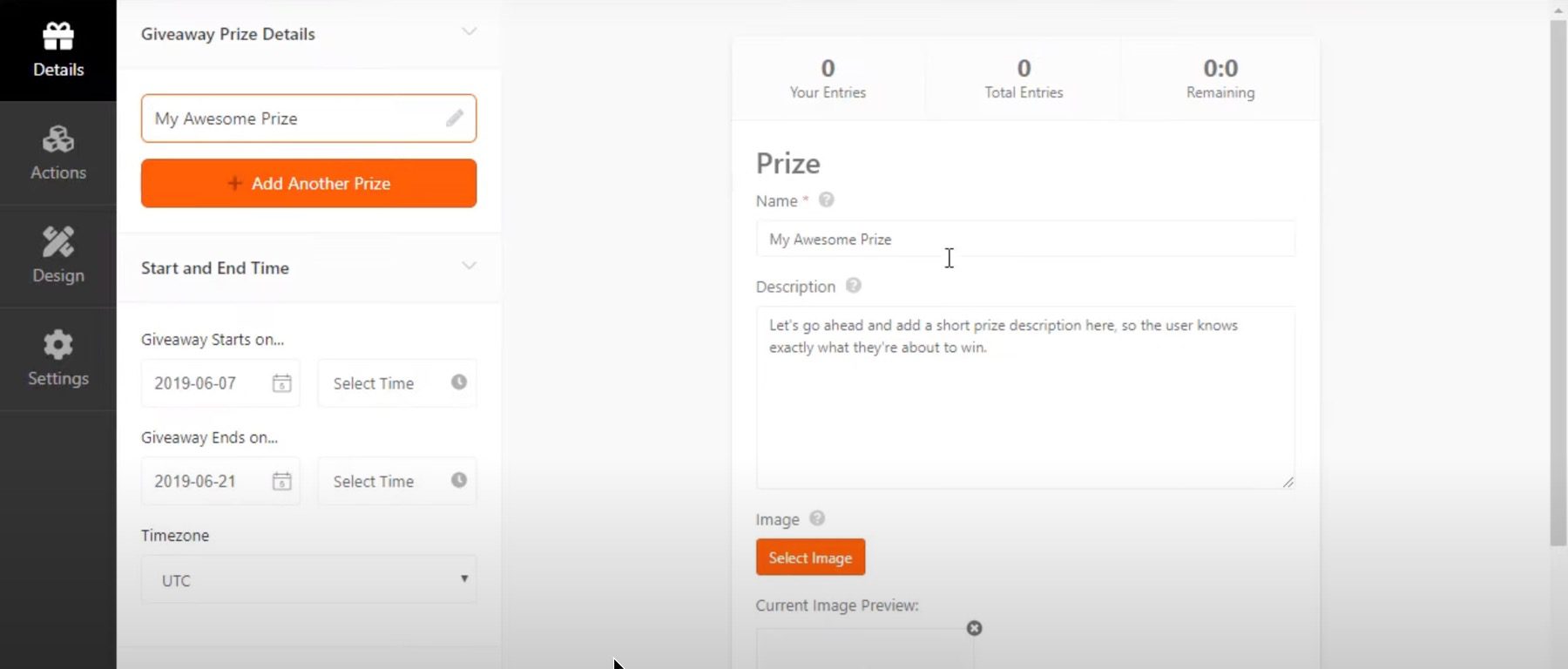 RafflePress integrates with email platforms like Mailchimp. This makes it easy to grow your email list to convert participants into subscribers or buyers. With advanced tracking, users can monitor their contest's performance and optimize their strategies in real-time.
Best For:
RafflePress is ideal if you're looking to build your email lists, engage with your audience, and drive traffic to your website. Its simple UI, social media integrations, and email marketing make it a top choice for anyone looking to run successful online contests.
If you are, however, looking for a lead generation plugin focusing on building sales funnels, FunnelKit may be a better fit.
Pricing: Free. The pro version starts at $79.00/yr
5. Quiz and Survey Master

Quiz And Survey Master is a highly-rated WordPress plugin designed to help users create engaging quizzes and surveys that can help create leads and engage their audience. Moreover, it's easy to use and has many question types that can easily be incorporated into any website.
Key Features for Quiz and Survey Master:
Customizable quiz and survey options
Conditional logic for quizzes and surveys
Integration with popular email marketing tools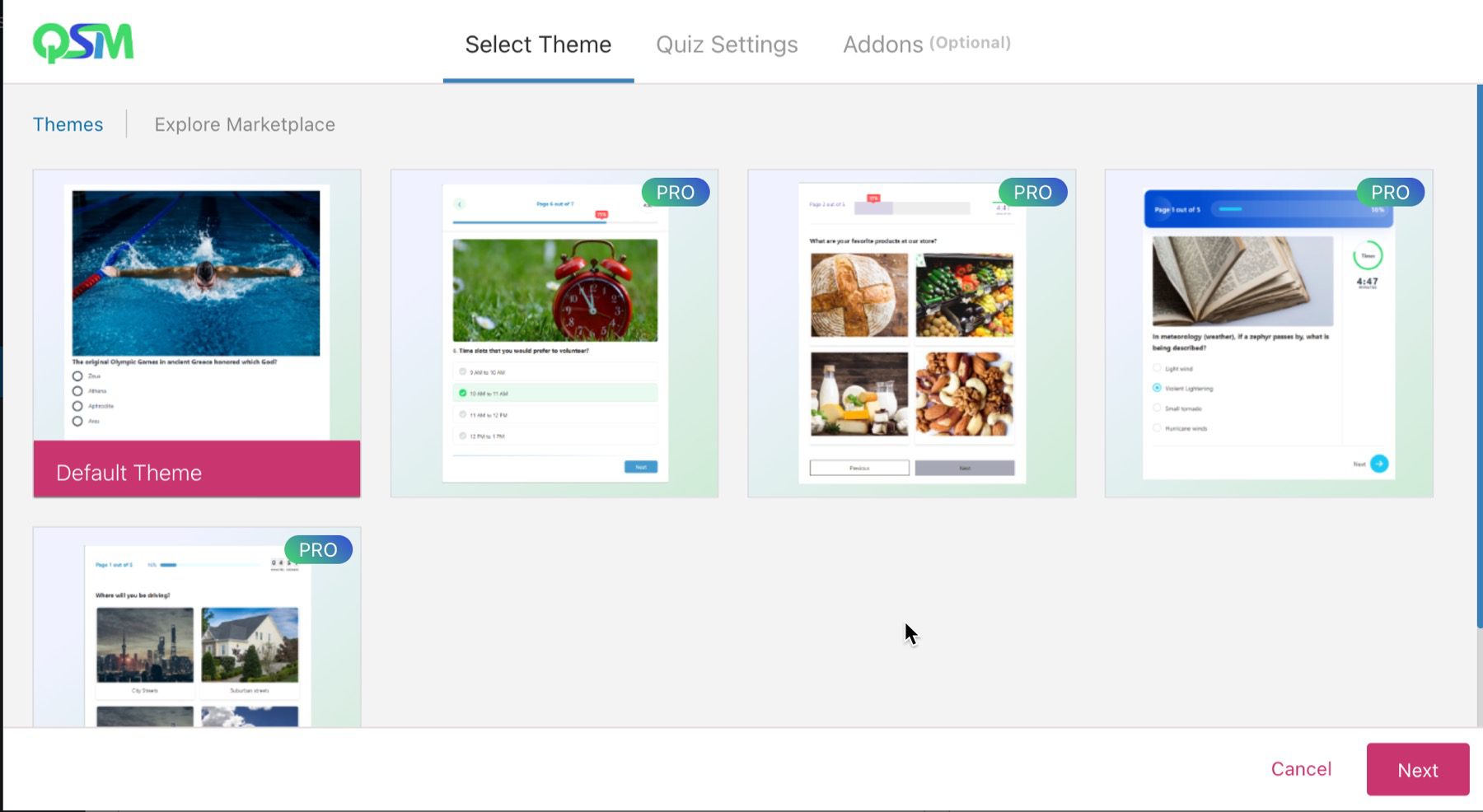 To begin, Quiz and Survey Master enables users to create quizzes to gather valuable insights into their audience's preferences. Furthermore, this plugin offers a wide range of question types, such as multiple-choice, open-ended, and true or false, making it easier for businesses to obtain relevant information.
In addition to its survey and quiz creation features, Quiz and Survey Master offers businesses the ability to customize the design of their quizzes and surveys to match their brand's aesthetics. This is made possible through pre-built themes or the drag-and-drop builder that comes with the plugin.
Best For:
Quiz and Survey Master is best suited for users that want to engage their audience and generate leads through quizzes and surveys. However, for users that want to focus more on pop-ups and opt-in forms, OptinMonster and Thrive Leads are great alternatives.
Pricing:  Free, with premium licenses starting at $129.00/yr.
6. Tidio
Tidio is a great live chat plugin that can effectively generate leads and grow your WordPress business. In addition to a chatbot, Tidio offers email marketing services to help users convert help chats into potential sales opportunities.
Key Features of Tidio:
Chatbox widget
Tools for email marketing
View a list of the pages that users have viewed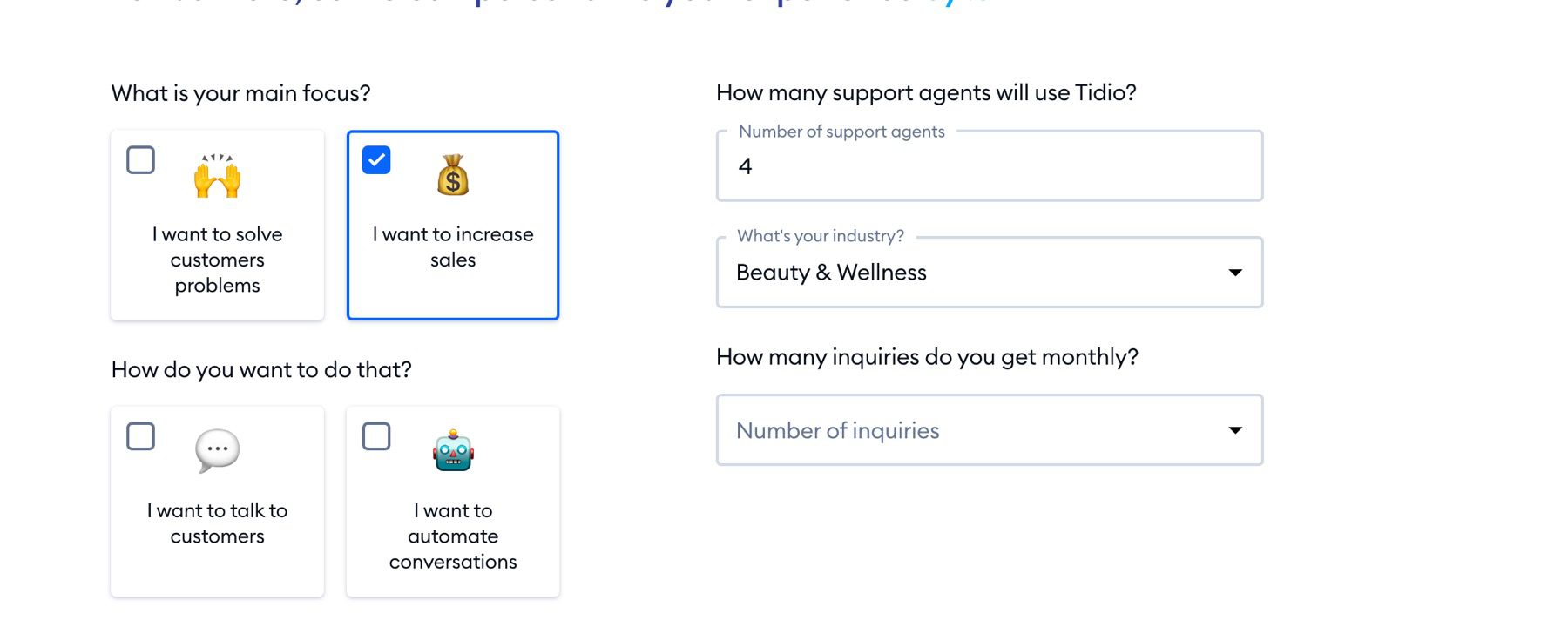 To further support branding efforts, the plugin offers a range of customization options for the chat windows. Additionally, it supports over 200 languages, allowing users to communicate with a global audience.
Plus, integrated email marketing allows users to follow up with those who have left the website, allowing you to nurture leads further and guide them toward conversion.
Best For:
Tidio is an excellent choice for users seeking leads through live chat and email marketing. Notably, it offers several customization options to match chat windows to your brand. It supports over 200 languages, making it an ideal solution for reaching a global audience.
Pricing: Free. The pro version starts at $15.83/per year
7. Bloom

Bloom is an intuitive WordPress email list-building plugin that enables users to create opt-in forms and pop-ups effortlessly to collect email addresses and expand their email lists for lead generation. The plugin provides numerous options for customization and is compatible with the most popular email marketing platforms.
Developed by Divi, it is a robust plugin with various features to help users create eye-catching email opt-in forms.
Key Features for Bloom by Elegant Themes:
A wide range of opt-in forms and pop-ups to choose from
The ability to customize the design and layout of opt-in forms and pop-ups
Integration with popular email marketing platforms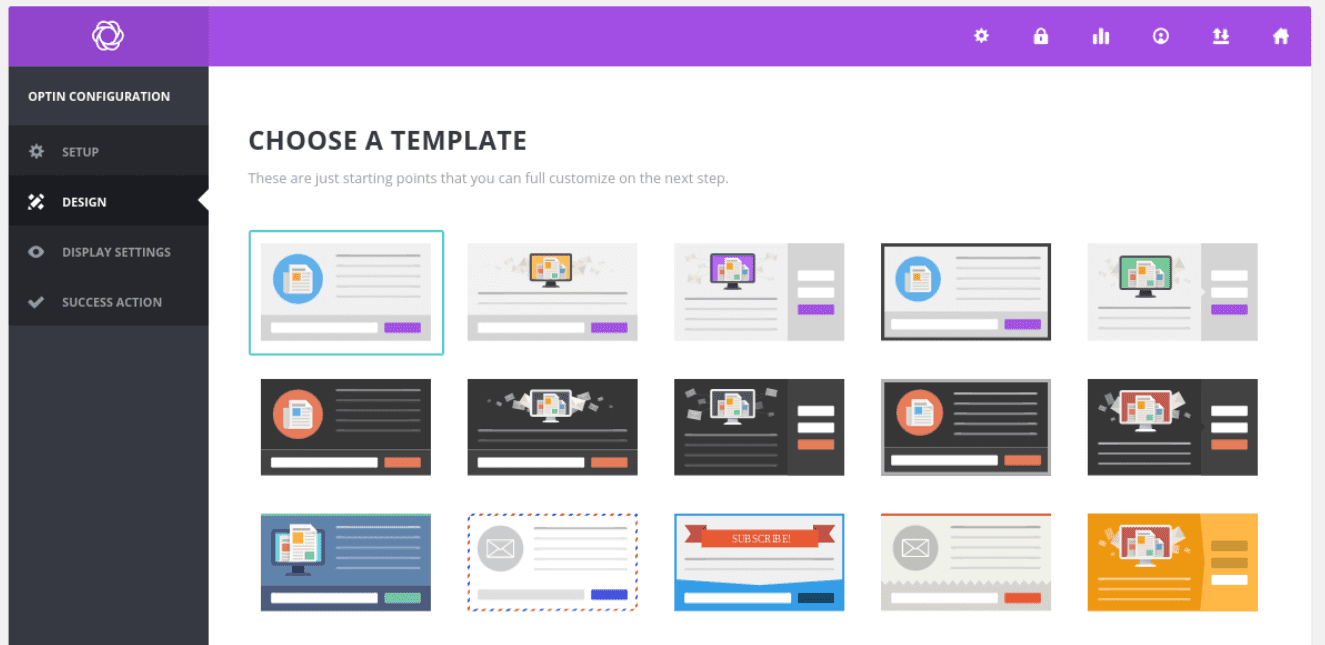 With Bloom, users can easily create opt-in forms, including pop-ups, fly-ins, and widgets, and customize them to match their brand. The plugin also allows for targeted display settings, enabling users to show opt-in forms to specific users based on their behavior on the website.
Also, it offers integrations with over 20 email marketing platforms, including Mailchimp, Aweber, and Constant Contact, making it easy to manage email lists and automate campaigns.
Best For:
Bloom is best for users looking to grow their email list and increase conversions with stunning visuals. Plus, It's beneficial for those who want to create highly customizable and targeted email opt-in forms.
Pricing:  Free with Elegant Themes, starting at $89.00 per year
8. WPForms

WPForms is an incredibly popular form-building plugin for WordPress, offering users many features. Using WPForms, you can easily create custom surveys and analyze them by utilizing automatically generated reports and graphs. Not only that, but you can also share these graphs on various social media platforms to gain traction.
Moreover, despite having a ton of features, the pricing of the plugin is quite reasonable.
Key Features for WPForms:
Customizable forms and surveys
Recover lost leads
Conditional logic
Users can upload files to forms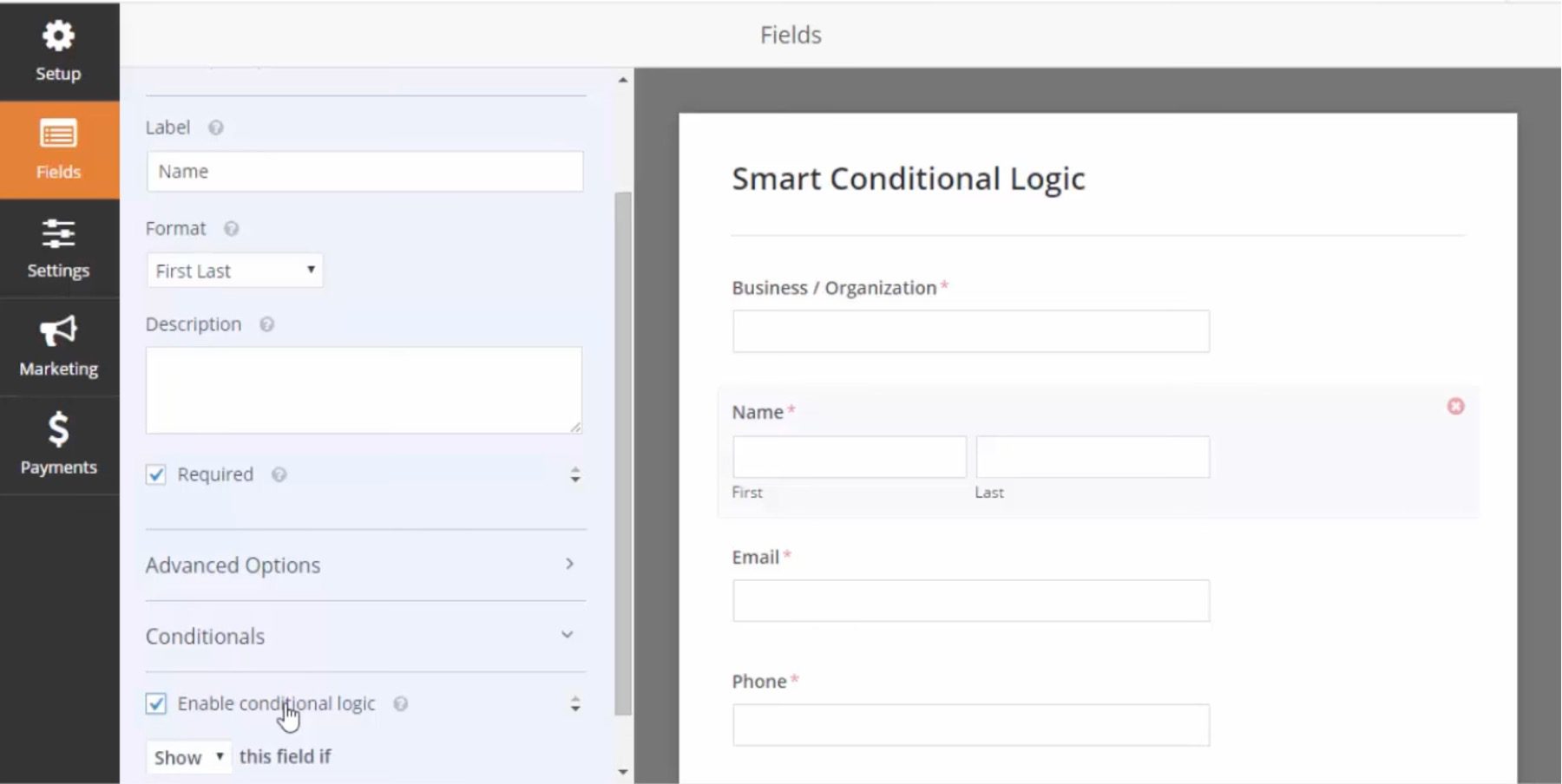 Another critical feature of WPForms is its integration with various third-party tools such as PayPal, Stripe, and Mailchimp, allowing users to easily accept payments, collect donations, and manage their email lists.
Best For:
WPForms is best for users that want to create custom forms, surveys, and questionnaires on their WordPress websites.
Pricing: $49.50/yr
9. Kliken WooCommerce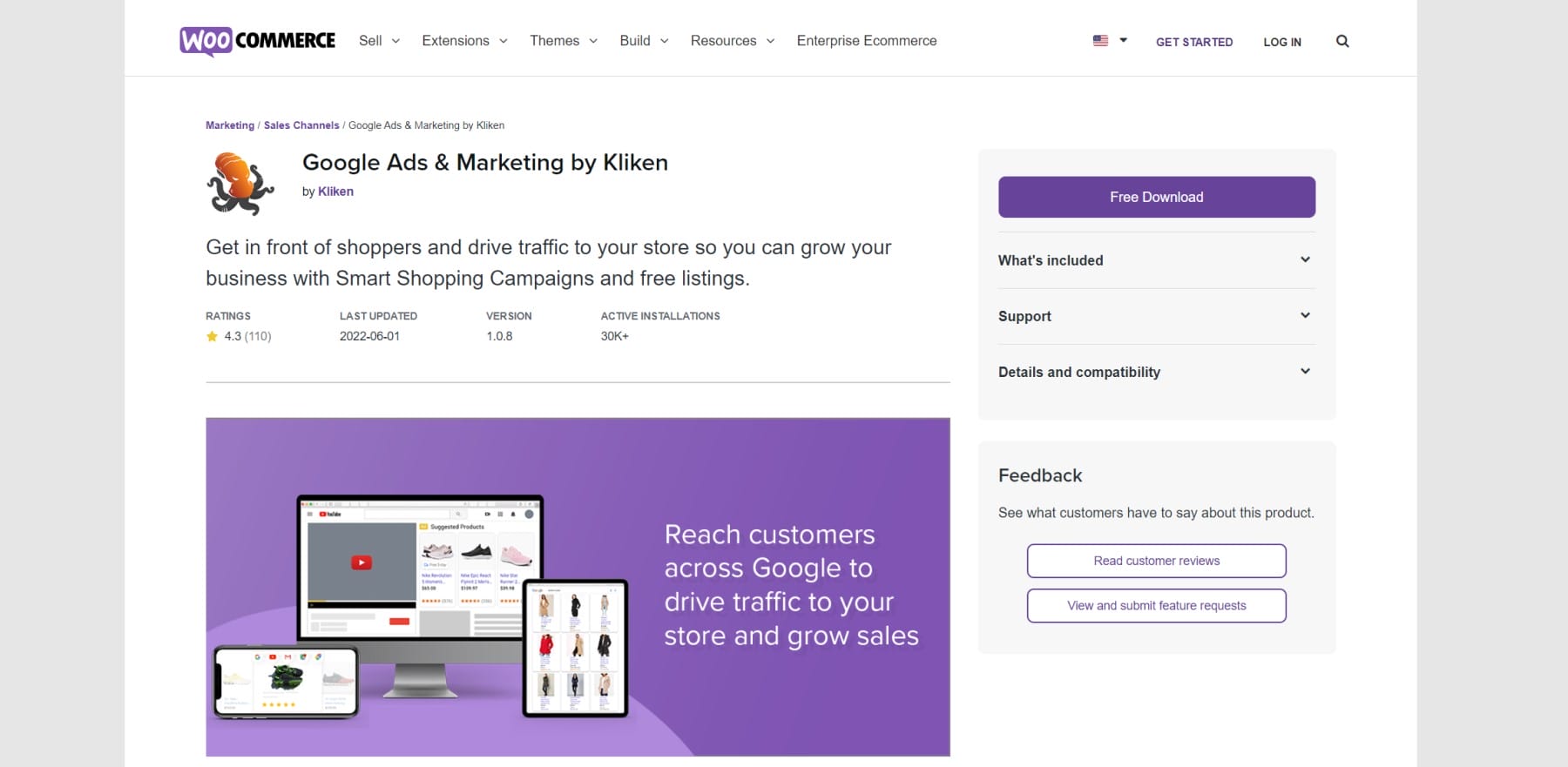 Kliken WooCommerce is a marketing plugin designed to help eCommerce businesses increase their online visibility, attract customers, and drive sales.
With its one-click installation and setup process, you can get started quickly with Kliken's lead-generation efforts. Additionally, the plugin integrates with popular advertising platforms such as Google, Facebook, and Instagram, enabling businesses to create and manage ads that effectively target potential customers.
Key Features for Kliken WooCommerce:
One-click setup
Integrations with Google, Facebook, and Instagram ads
Dynamic retargeting
Automated product feed optimization
Real-time performance reporting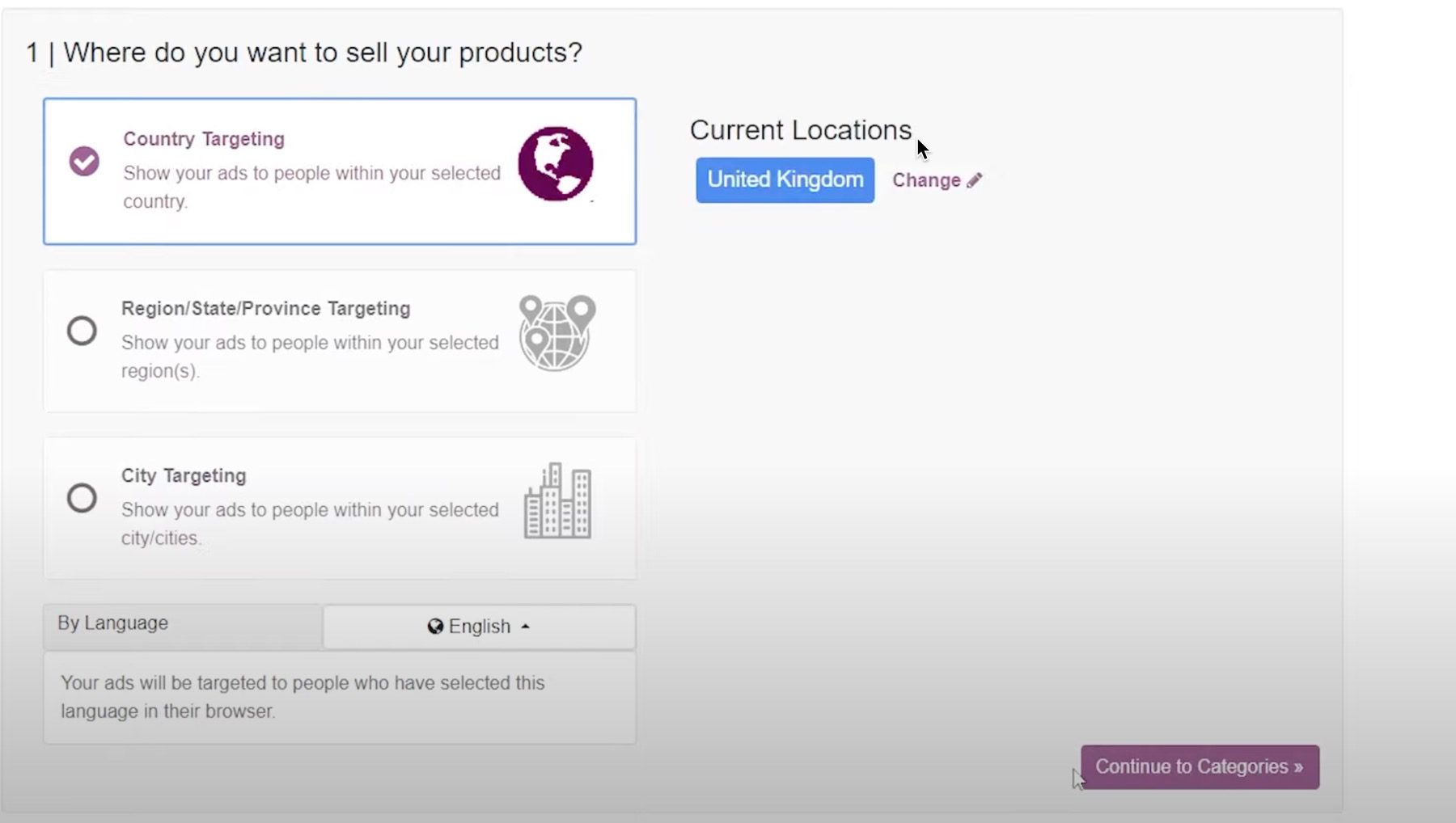 Moreover, Kliken WooCommerce offers dynamic retargeting, which enables businesses to target visitors who have previously shown interest in their products. By doing so, companies can convert website visitors into customers, which results in higher sales and revenue.
In addition, the automated product feed ensures that a business's products are accurately represented in its advertising campaigns, saving time and eliminating errors. This feature is handy for companies with large product catalogs.
Best For:
Kliken WooCommerce is ideal for eCommerce businesses looking to optimize their online marketing campaigns and generate more leads.
Pricing: Free. The pro version starts at $20.00/mo
BONUS: AffiliateWP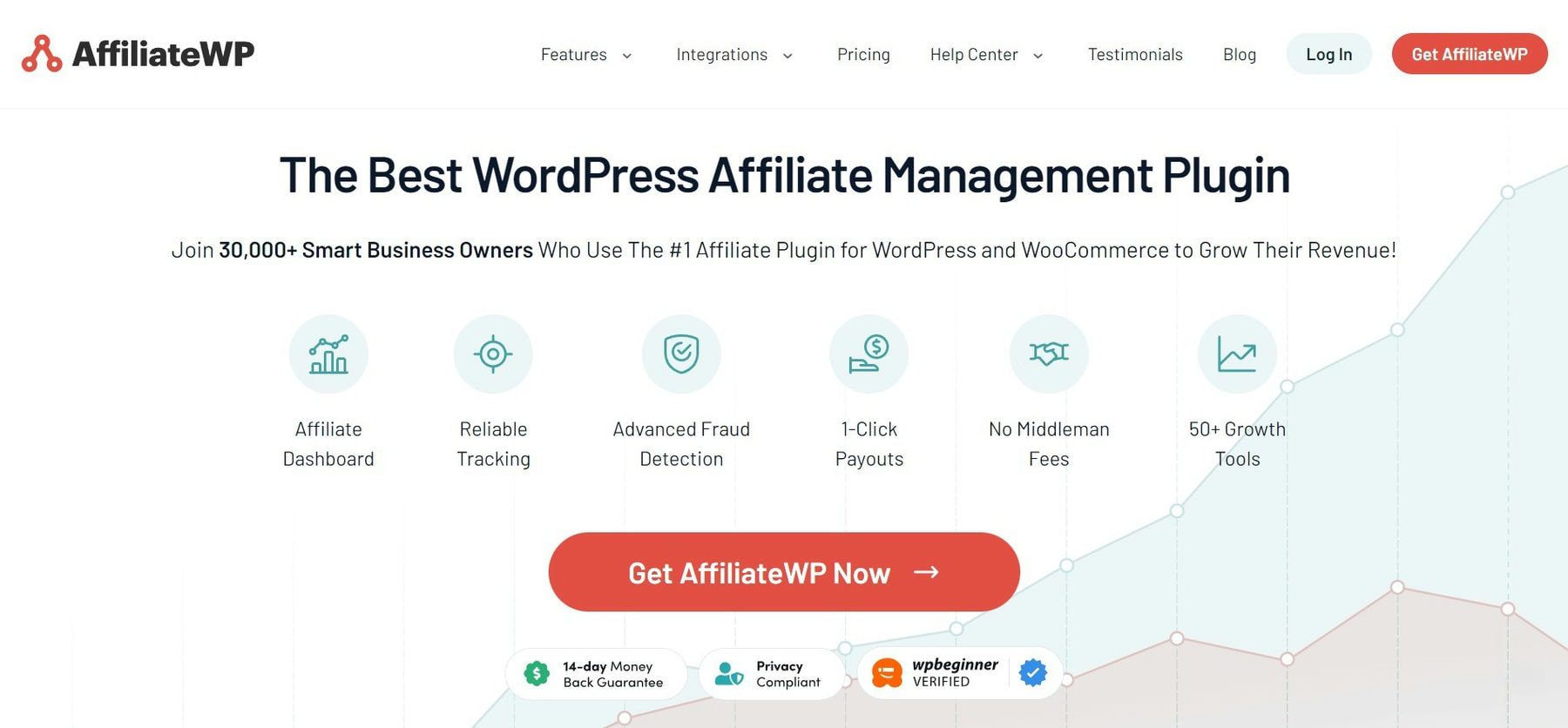 AffliateWP is a fantastic lead-generation plugin perfect for websites that want to leverage the power of affiliate marketing to increase sales and garner more leads.
This plugin allows users to easily create and manage affiliate programs on their WordPress website, making it easy for affiliates to promote and sell their products.
Key Features for AffiliateWP:
Robust tracking
Customization options
Automated affiliate registration
Email notifications
Payout logs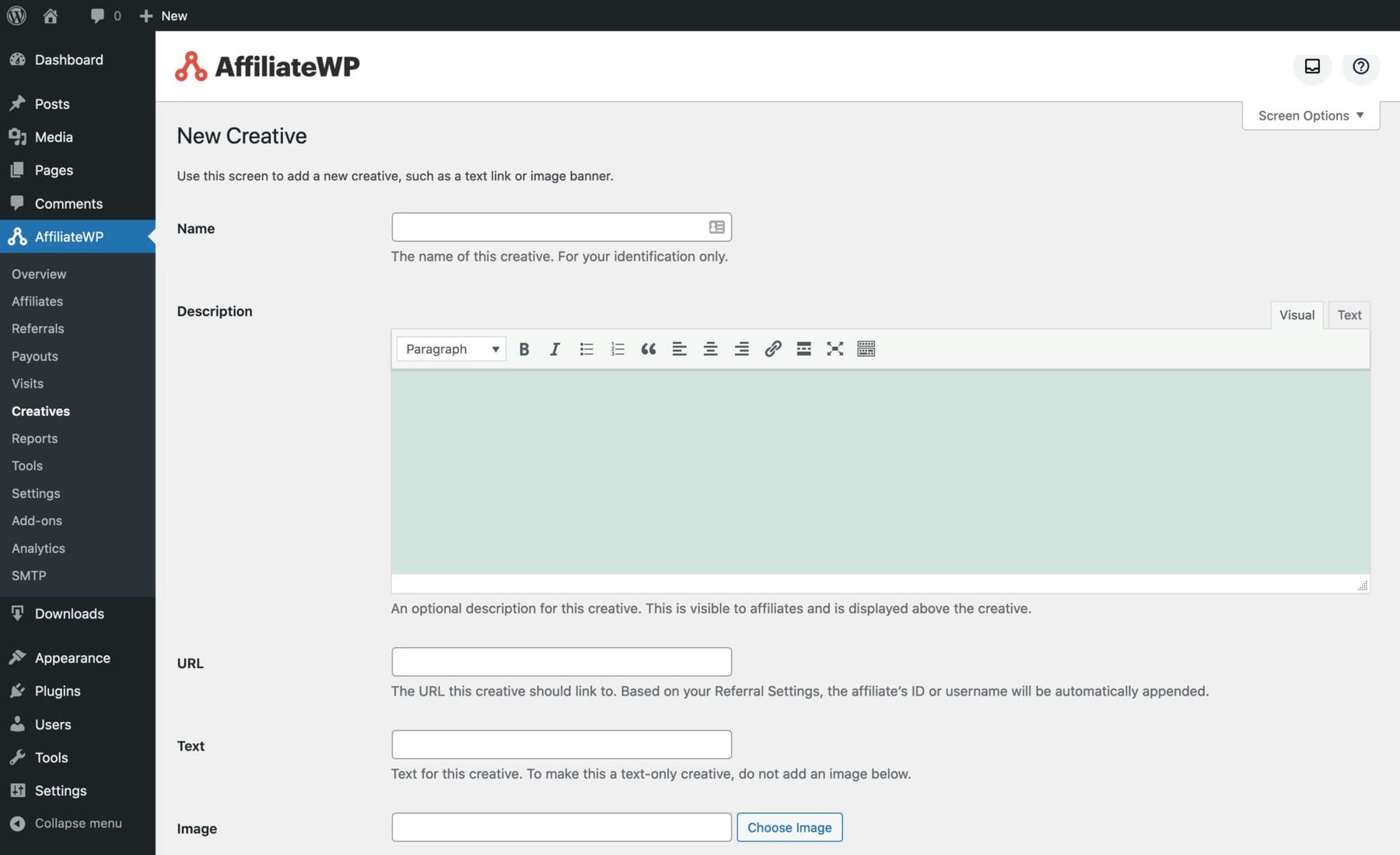 One of the best features of AffiliateWP is its tracking capabilities, which enable users to monitor and manage affiliate marketing campaigns. This feature ensures that users can easily track referrals and commission payments to their affiliates, helping their marketing efforts and generating more revenue.
In addition, AffiliateWP offers an excellent range of customization options, allowing businesses to tailor their affiliate program to their specific needs. This feature makes creating a personalized affiliate program that aligns with a business's unique branding and messaging easy.
But wait, there's more! AffiliateWP also provides users with various tools to help manage their affiliates, including automated affiliate registration, email notifications, and payout logs.
Best For:
AffiliateWP is best for businesses that want to harness the power of affiliate marketing to generate more leads and increase sales.
Pricing: $149.50/year
Comparison of the Best Lead Generation Plugins
Converting more of your hard-earned traffic has never been more important. To help get you to fuller CRMs, we've compared all the top lead-generation plugins. We'll start with a comparison of prices.
Lead Generation Plugin Price Comparison
Price is a huge consideration. Especially if you know what features you are after. Here is a complete breakdown based on price.
Lead Generation Plugin Feature Comparison
A good price is nice, but what matters most are features that can launch your business to the stratosphere. Here's a side-by-side of our top 3 plugins from this article.
🥇

FunnelKit

🥈

OptinMonster

🥉

Thrive Leads
Starting Price
$99.50/yr
$108/yr
$299/yr
Drag and Drop Builder
✔️
✔️
✔️
Pre-designed Templates
✔️
✔️
✔️
Mobile Responsive
✔️
✔️
✔️
A/B Testing
✔️
✔️
✔️
Advanced Targeting
✔️
✔️
✔️
Email Marketing Integrations
✔️
✔️
✔️
Exit-Intent Technology
✔️
✔️
❌
Multi-Step Forms
❌
✔️
✔️
Dynamic Text Replacement
❌
✔️
❌
Checkout Page Optimization
✔️
❌
❌
Active Installations
10,000+
1+ million
Unknown
Community Rating
5/5
⭐⭐⭐⭐⭐
Read Reviews
4.4/5
⭐⭐⭐⭐
Read Reviews
Unknown
Get FunnelKit
Get OptinMonster
Get Thrive Leads
What is the Best Lead Generation Plugin For WordPress?
Choosing the best lead generation plugin is essential if you're trying to improve your online sales and boost your success. Many options are available, sometimes making it hard to make the right choice. Funnelkit is unique because it not only helps you generate leads but it also helps optimize your conversion funnel.
If you want a solution more focused on opt-in forms and pop-ups, consider using OptinMonster, Thrive Leads, or our plugin, Bloom. These plugins will help you create customizable pop-ups, floating banners, and in-line op-tin forms that you can use to generate leads.
Frequently Asked Questions (FAQs)
Before we wrap up, let's answer some of your most common questions about WordPress lead-generation plugins. Did we miss one? Leave a comment below so that we can respond.
Can I use WordPress to create a lead generation website?
Absolutely! Creating landing pages is easy in WordPress using page builders. Once you have built your landing page, you can use a lead generation plugin like
Bloom
or
OptinMonster
to add forms, connect them to your desired email marketing service, and capture leads.
What is the best WordPress lead generation plugin?
Funnelkit
is an excellent option because it helps you capture leads using forms and pop-ups, it also helps optimize your conversion funnel and A/B test different lead generation techniques. If you are looking for a simpler and more focused solution, consider
Bloom
or
OptinMonster
, which specialize in lead generation forms.
How do I add a lead generation form to WordPress?
Lead generation plugins such as
Bloom
and
OptinMonster
make it easy to create in-line forms, pop-ups, and floating forms that can be used to capture leads and build mailing lists. You can customize and connect the forms to your favorite email marketing service.
How do I create a lead magnet in WordPress?
The
Bloom
WordPress plugin makes it easy to create a lead magnet using its "subscribe to unlock" feature. First, create a free resource such as an ebook or an exclusive offer code. Next, use Bloom to lock that free content behind an opt-in form that will generate free leads.
How do I get leads to my landing page?
The best way to get started is to leverage organic traffic by creating valuable guides and blog posts on your website. Within these free resources, create a lead magnet to incentivize people to fill out your lead generation form. Next, use that list to create a newsletter that sends people back to your website when you write new content.
Looking for more great plugins? Check out this list of the best WordPress plugins, which includes a top recommendation for each plugin type!
Featured Image via astel design/ shutterstock.com