Are you searching for the best WordPress alternatives that can meet your needs? In this article, we will compare and review the best possible options available in the market. Our aim is to provide you with comprehensive information on each platform's main features and value adds to help you make a well-informed decision.
Why Switch from WordPress?
WordPress is widely used and loved. But there are legitimate situations for considering other website builders or platforms. The three main reasons people give are:
It's hard to figure out how to build a website on WordPress because of all the options—analysis paralysis.
If you're not careful, building with WordPress can get expensive since there can be multiple line items with running a WP site (domain, hosting, theme, plugins, etc.).
WordPress is too much for some projects, and using it can slow time to MVP (minimum viable product).
All of these issues are surmountable but also perfectly valid. If you want to switch or see what else is out there, you have much to choose from.
11 Best WordPress Alternatives

Subscribe To Our Youtube Channel
WordPress leaves some big shoes to fill. However, not every website needs every feature—so many of these WordPress alternatives fit a specific need and niche very well. Check out these alternate WP options. We'll start with the eCommerce giant, Shopify.
The Best WordPress Alternatives Listed In Order
Expand List
1. Shopify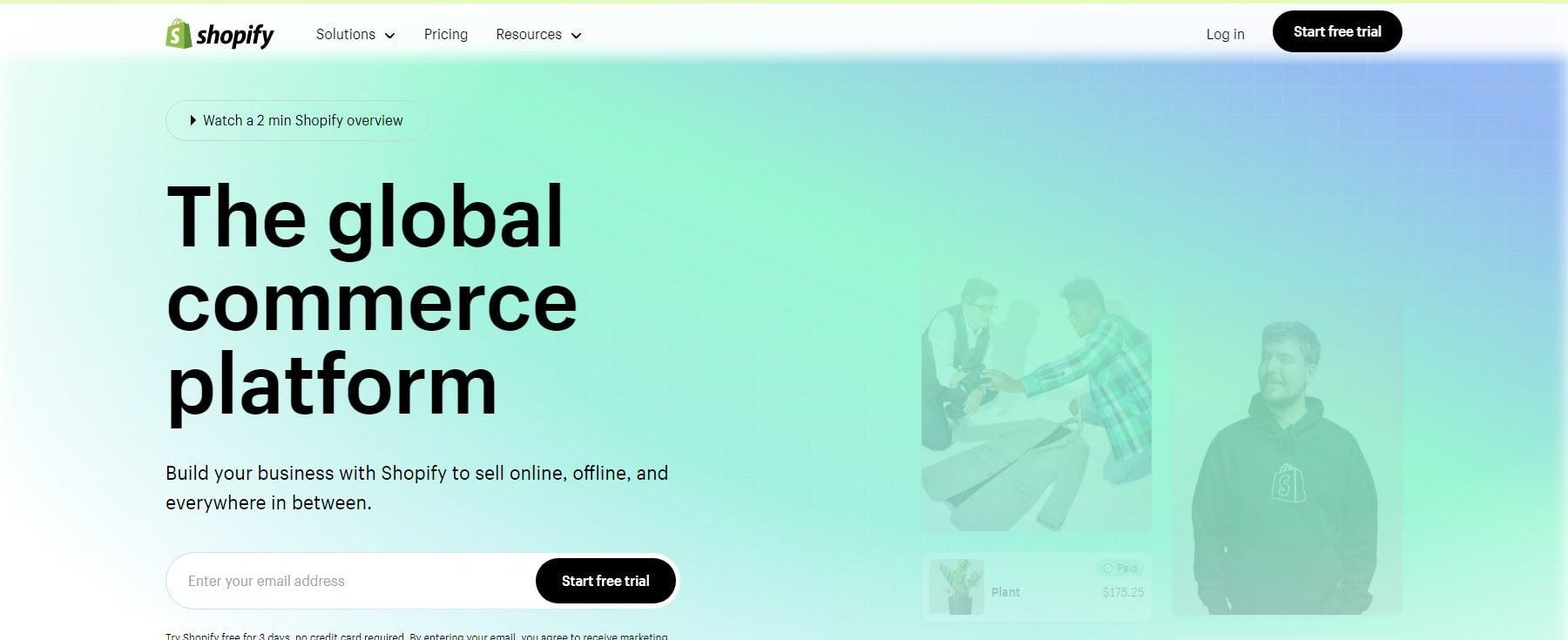 Shopify is the leading WordPress alternative for online eCommerce stores. It's a robust platform designed exclusively for creating eCommerce stores with many features that make life easier for store owners. Unlike other website builders, Shopify is laser-focused on delivering a streamlined, user-friendly experience for setting up and running an online store. It handles hosting and maintenance, allowing you to focus on what matters most—your business.
Key Features of Shopify:
Exclusively for eCommerce or mixed commerce business (it also has brick and mortar features)
Hosted platform with maintenance and support
Extendable with themes and apps (free and paid options)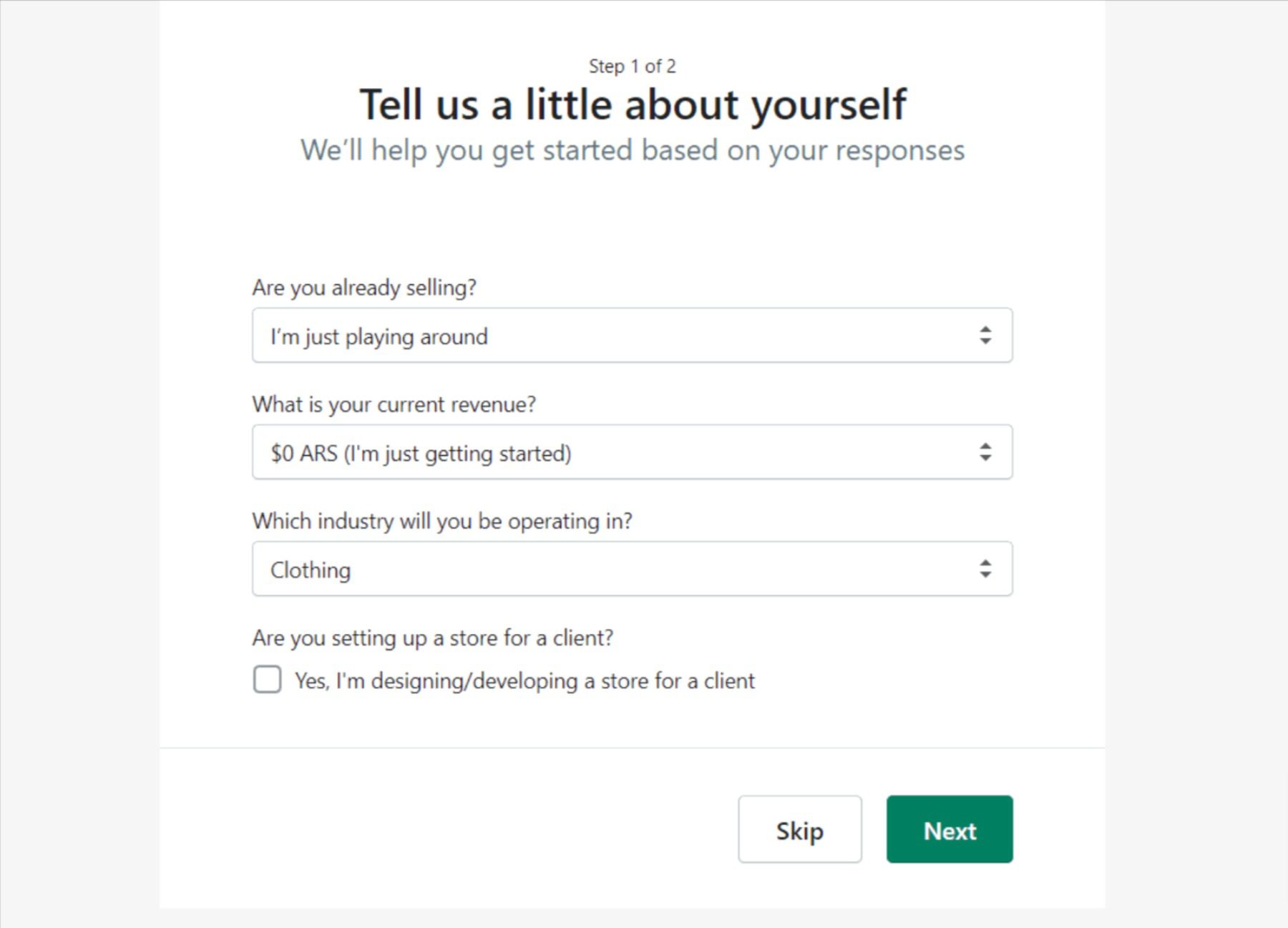 One prominent feature that sets Shopify apart as a valid WordPress alternative is its ease of setup, especially for those new to eCommerce. While platforms like WooCommerce may be easy for those familiar with WordPress, Shopify offers a much more straightforward setup experience. This ease of use is a game-changer for those who want to dive into eCommerce without many technical hurdles.
See our Full Shopify vs WordPress Comparison
Best For:
Shopify is your go-to platform if you're venturing into the eCommerce world for the first time. It's designed to simplify the setup process, regardless of your technical experience. Unlike other platforms that offer a range of website types, Shopify specializes in eCommerce, making it the ideal choice for businesses focused solely on online retail.
Pricing: Starts at $39/mo + transaction fees
2. Wix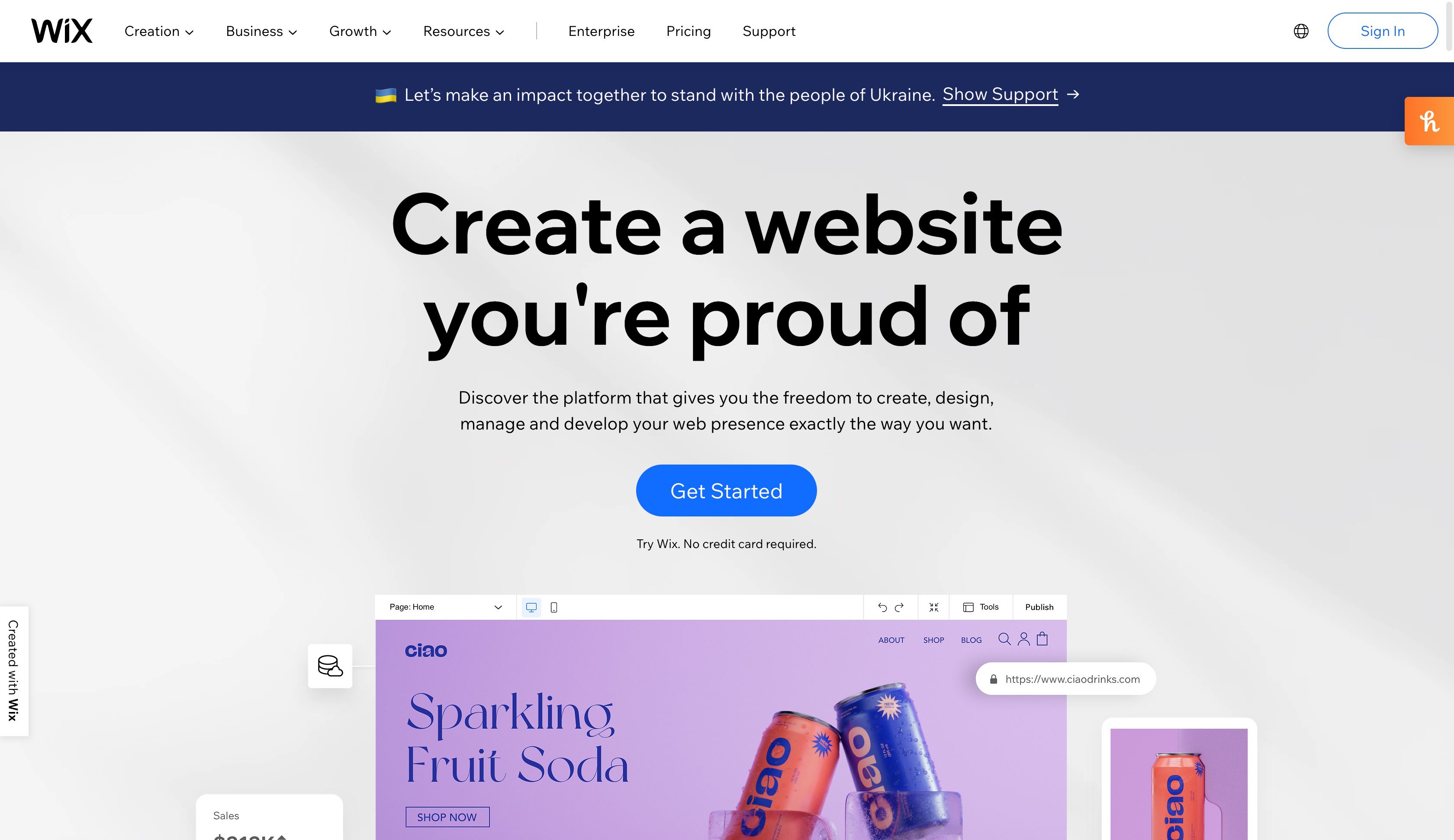 Wix has carved out a significant market share in website building, offering a platform combining user-friendly design capabilities with powerful functionality. While it's true that Wix offers a more straightforward start than WordPress, it's not without its complexities. The platform is particularly well-suited for those without coding experience and looking for a straightforward way to establish a web presence. However, be prepared for a dashboard rife with upsells and features locked behind paywalls.
Key Features:
Fully-hosted with no need for coding
Extensive collection of templates
Drag-and-drop customization (like moving images and text boxes in PowerPoint)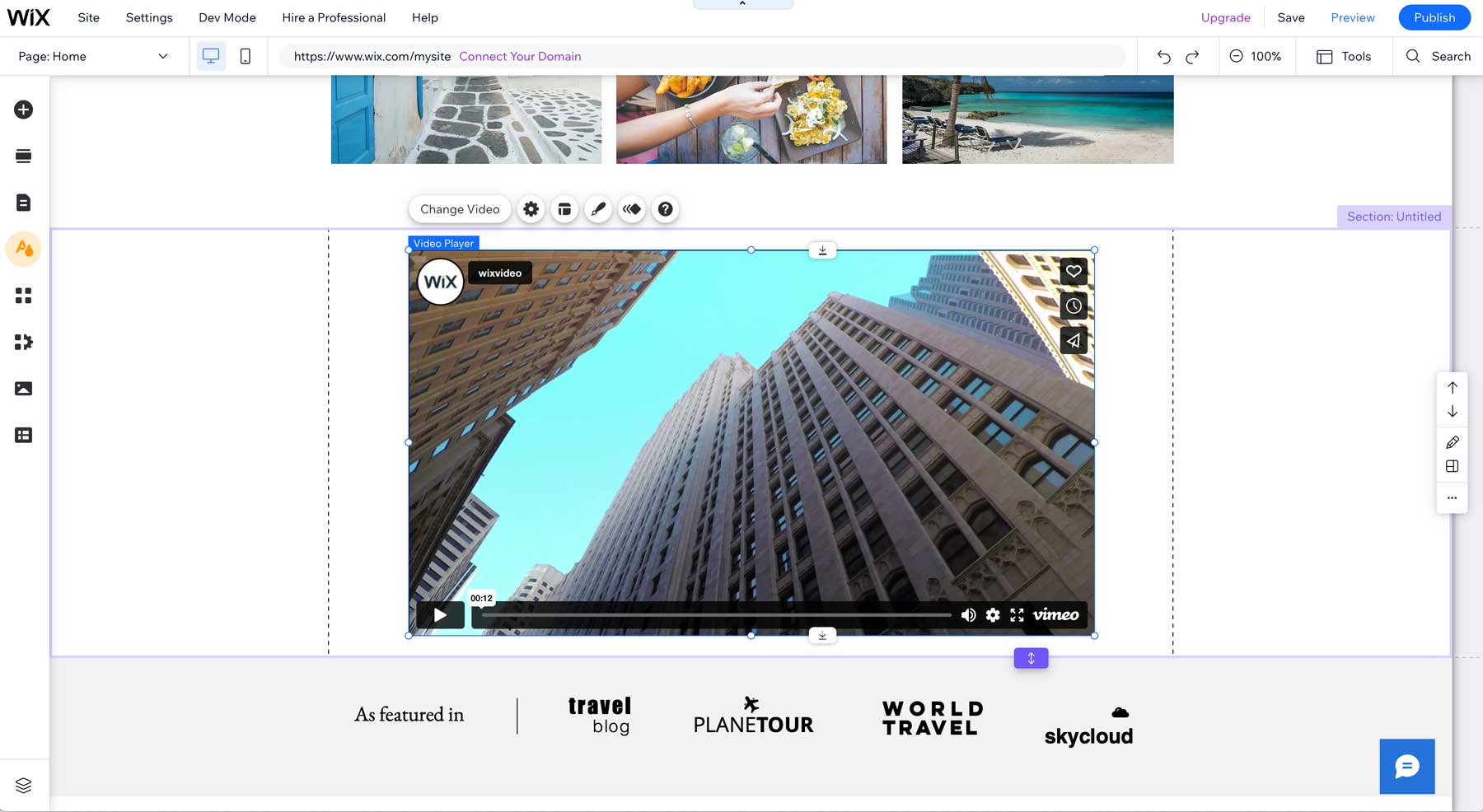 The standout feature of Wix is its drag-and-drop customization. Wix offers an easier approach than WordPress, which may require some coding or editing templates for intricate customizations. You can tailor each element on your website to match your brand's aesthetic, making it a feature worth the platform for those who prioritize design. But this almost makes it harder to create accessible and fully responsive websites.
See our Full Wix vs WordPress Comparison
Best For:
If you're a small business owner or individual who wants to establish an online presence without the steep learning curve, Wix might be your platform. It's especially beneficial for those who want to focus on design elements without diving into code. However, you might find Wix limiting if you're looking for more advanced customization options or plan on growing your operation significantly.
Pricing: Starting at $16/mo
3. Squarespace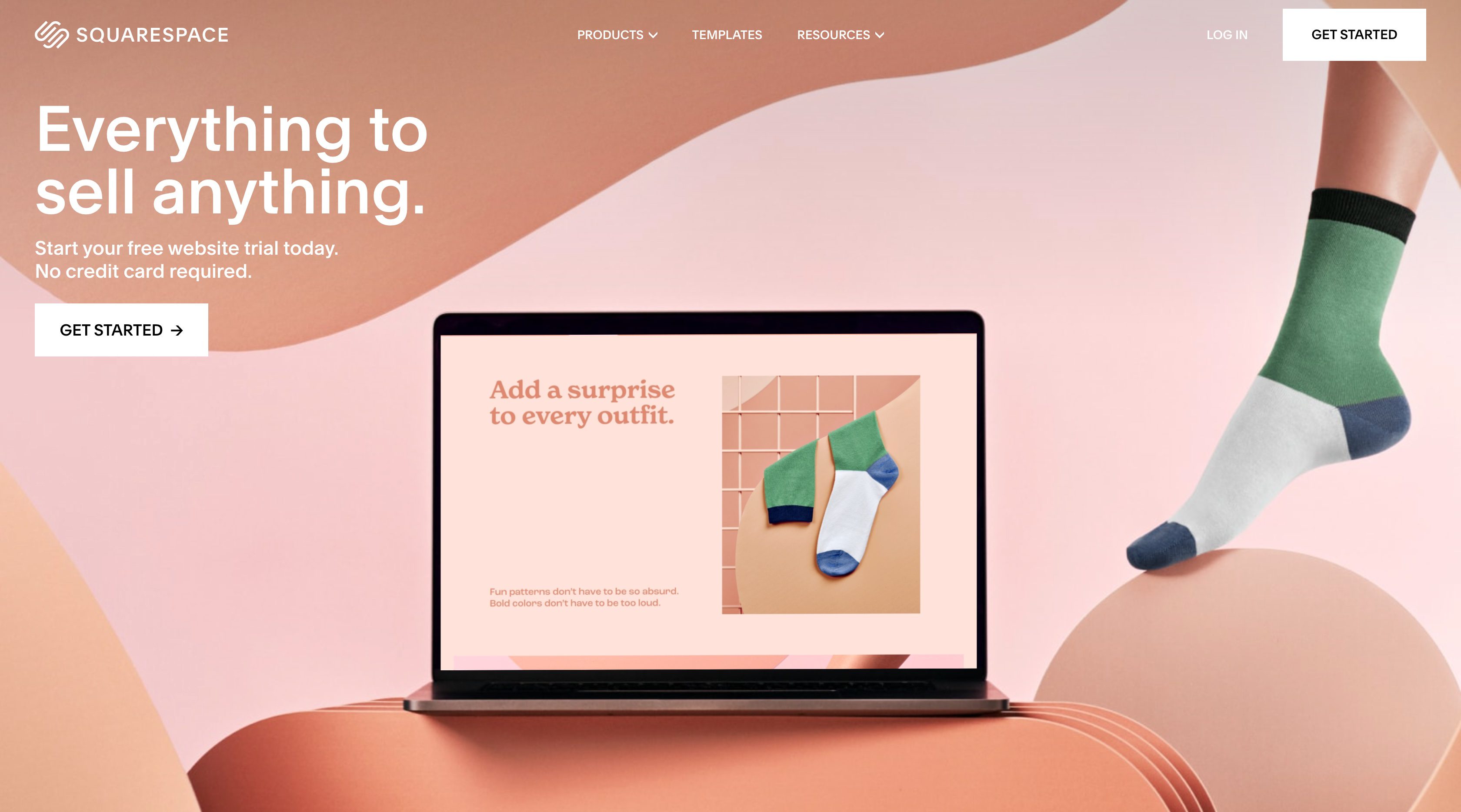 Squarespace is the go-to choice for those who want a professional, visually appealing website without the need for coding or design experience. It provides an all-in-one solution, including domain name, hosting, design, email marketing, and support, all for a single monthly charge. While it may not offer the extensive customization that WordPress does, its lower learning curve and intuitive interface make it a compelling option for many.
Key Features of Squarespace:
An all-in-one solution including domain, hosting, and design
Over 100 beautifully designed templates
Built-in SEO and marketing tools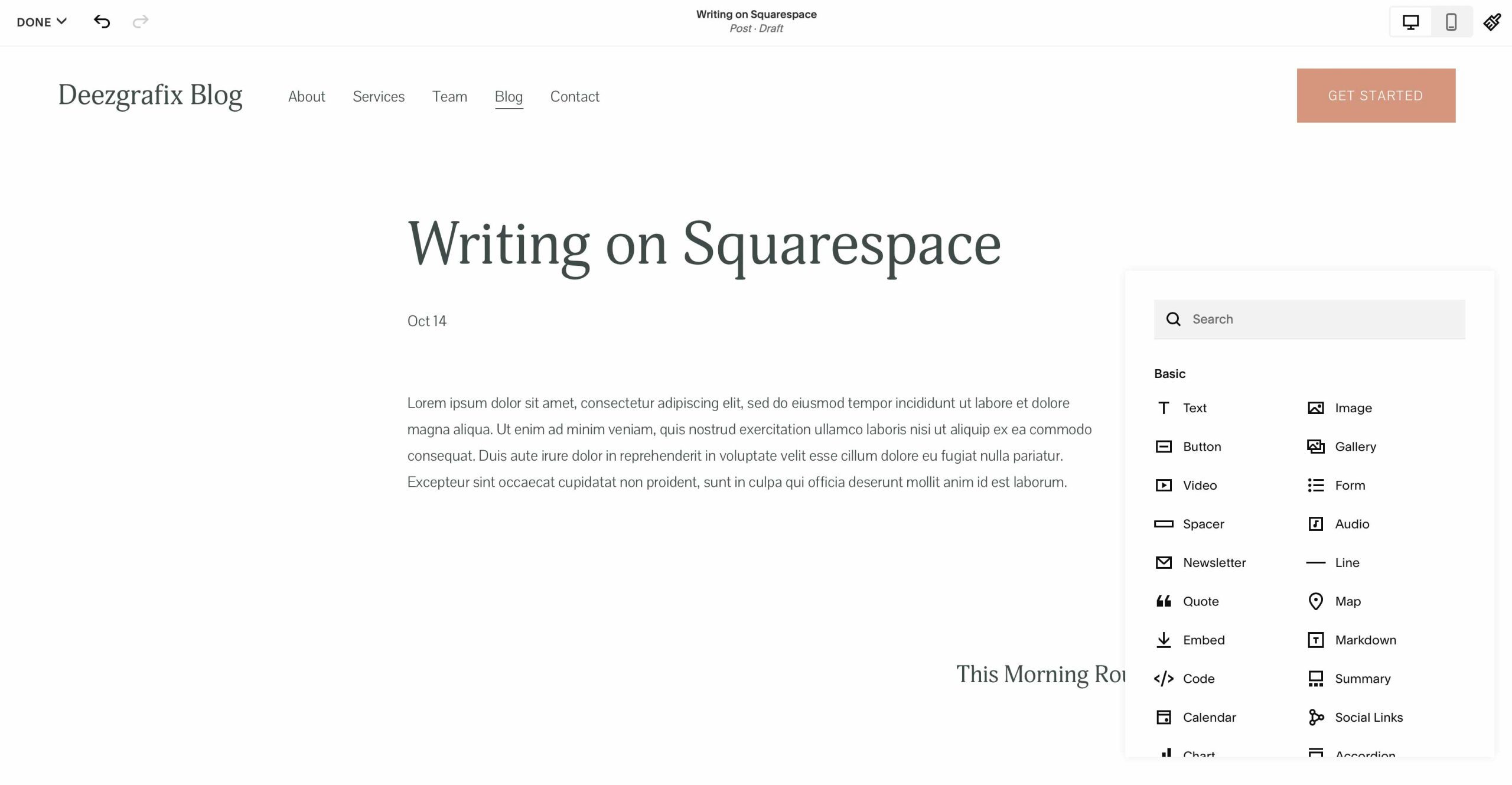 Unlike WordPress, where you might need to juggle multiple plugins to get the right mix of customization, Squarespace offers all these services under one roof. This simplifies the website-building process, making it worth the entire platform for those who value convenience and ease of use. The monthly cost for these features is likely comparable to WordPress's. Still, it is easier to use because you only have one option with Squarespace for eCommerce, blogs, and other website features.
See our Full Squarespace vs WordPress Comparison
Best For:
Squarespace is ideal for individuals and small businesses prioritizing design and wanting a hassle-free website-building experience. It's particularly beneficial for those who wish to manage all website-related services from a single platform, thereby reducing the complexity of maintaining an online presence. Its clean UI is so easy to use that WordPress admin design mockups (releasing in 2024) are loosely based on it.
Pricing: Starting at $23/mo
4. Webflow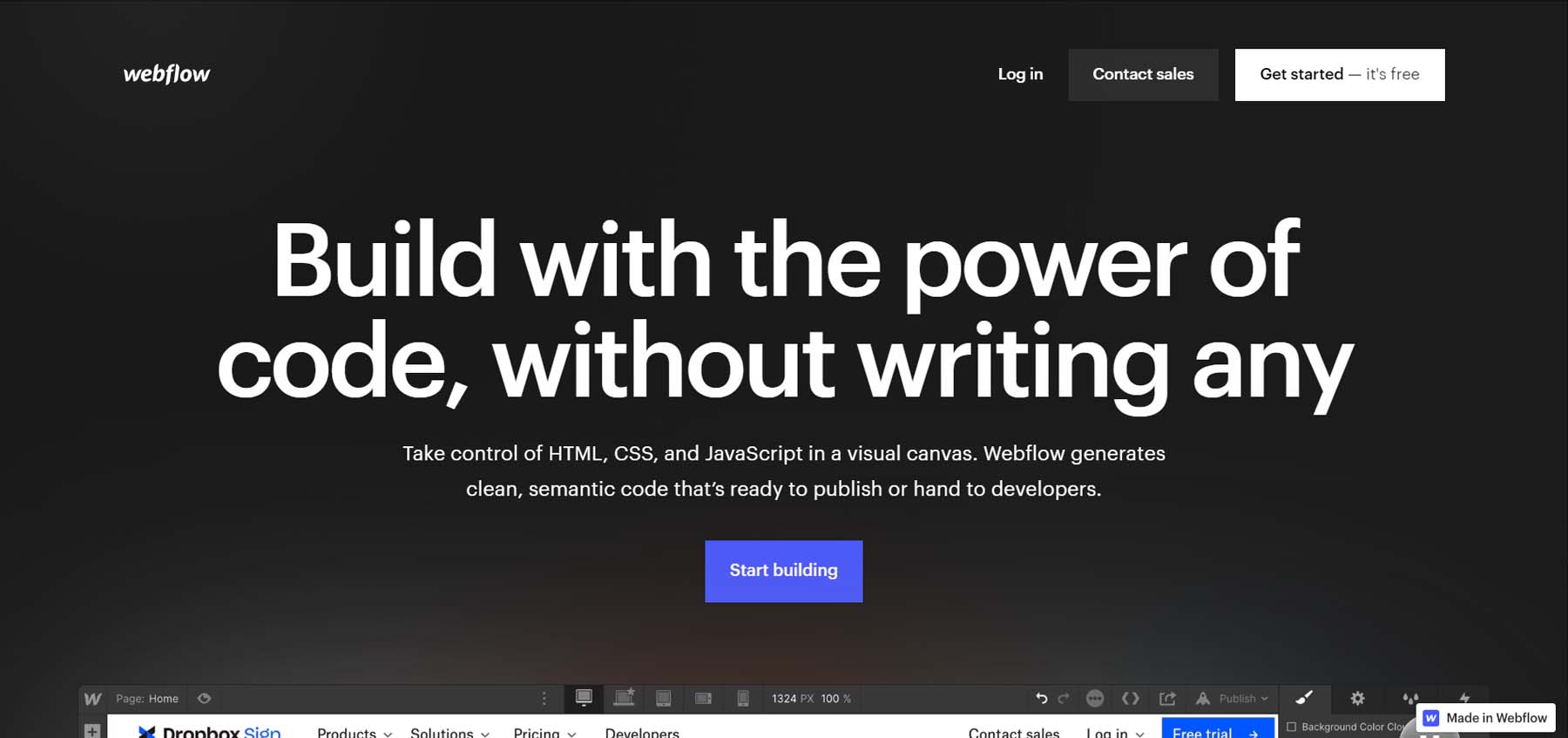 Webflow offers a potent mix of design freedom and built-in features. Designed for those who crave a professional-looking website without the fuss of coding or hiring a developer, Webflow delivers an all-in-one solution. Webflow is built for actual designers (much like Divi is for WordPress). It has built-in SEO, security, eCommerce capabilities, and integrations with community-built 3rd party plugins.
Key Features of Webflow:
All-in-one SaaS platform with built-in features
Beginner-friendly visual site builder
Custom CMS builder for building flexible content systems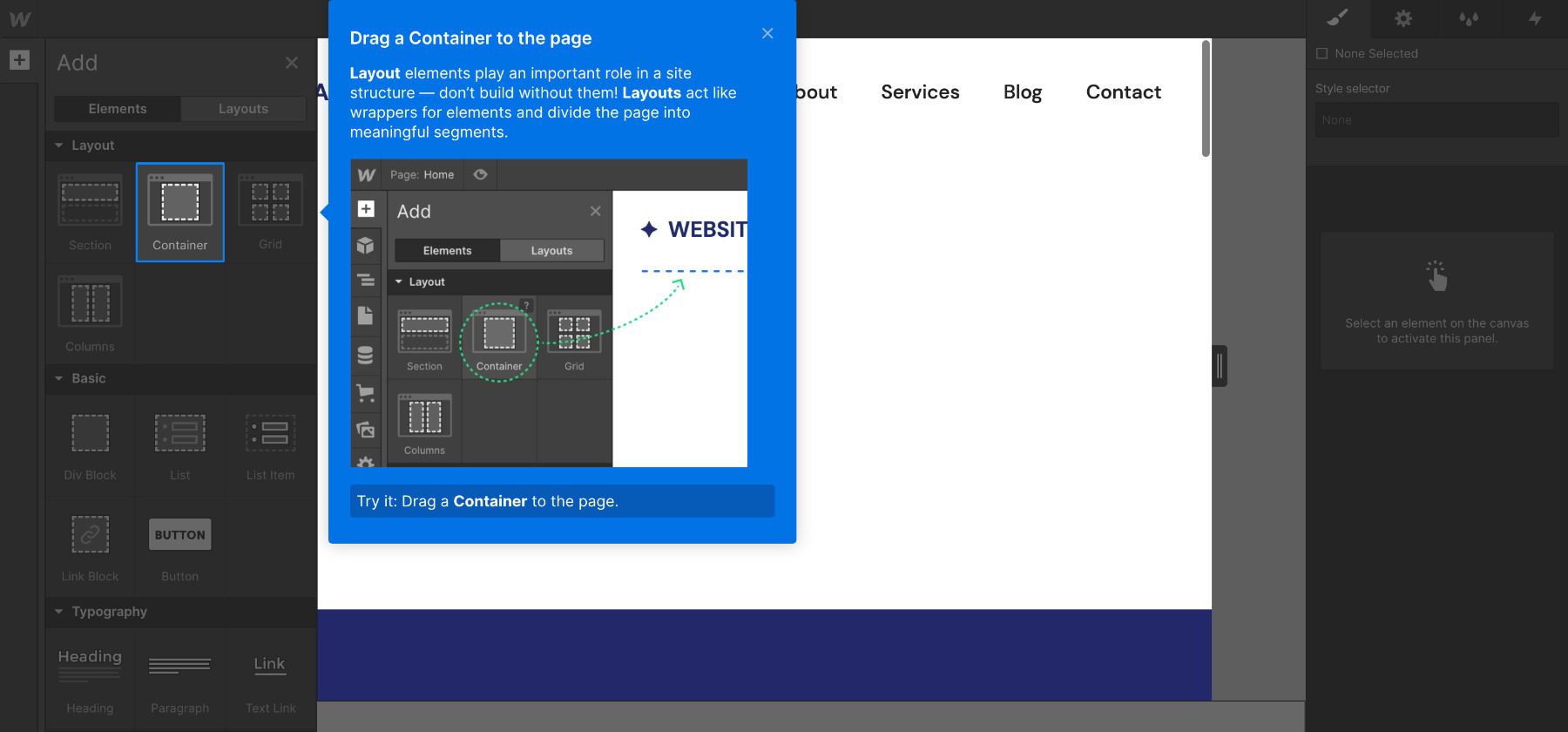 What truly sets Webflow apart is its approach to web design. It is the perfect blend of drag-and-drop builder paired with advanced CSS-like options for each element and layout component. It also integrates well with Figma to help you take your concepts and publish them quickly.
See our Full Webflow vs WordPress Comparison
Best For:
Webflow shines for individuals and small businesses that prioritize a world-class design experience. It's particularly beneficial for those who wish to manage all website-related services from a single platform, thereby reducing the complexity of maintaining an online presence.
Pricing: Free to build a test site with paid plans starting at $18/mo
5. Duda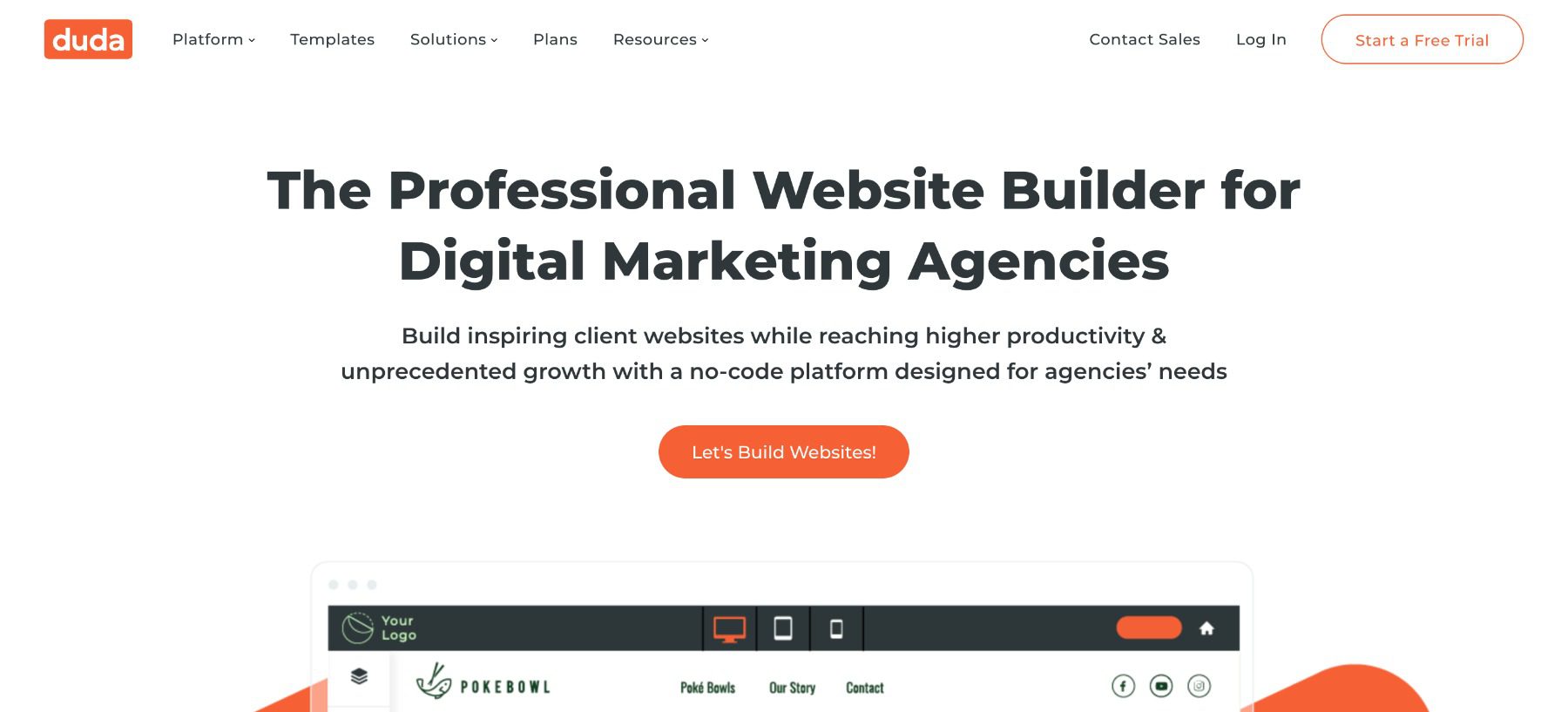 Duda is a SaaS platform that offers a seamless blend of user-friendly design and robust functionality. Designed for those who want professional results without a steep learning curve, Duda is agile and versatile. It is a go-to choice for agencies and freelancers who need quick turnarounds and a dependable platform. Its drag-and-drop editor makes it accessible for users of all skill levels, while its range of pre-made templates and customization options ensure your site will be uniquely yours.
Key Features of Duda:
Intuitive drag-and-drop interface
Agency plans for hosting/managing client sites (with Whitelabeling)
Built-in, pre-made templates with customization options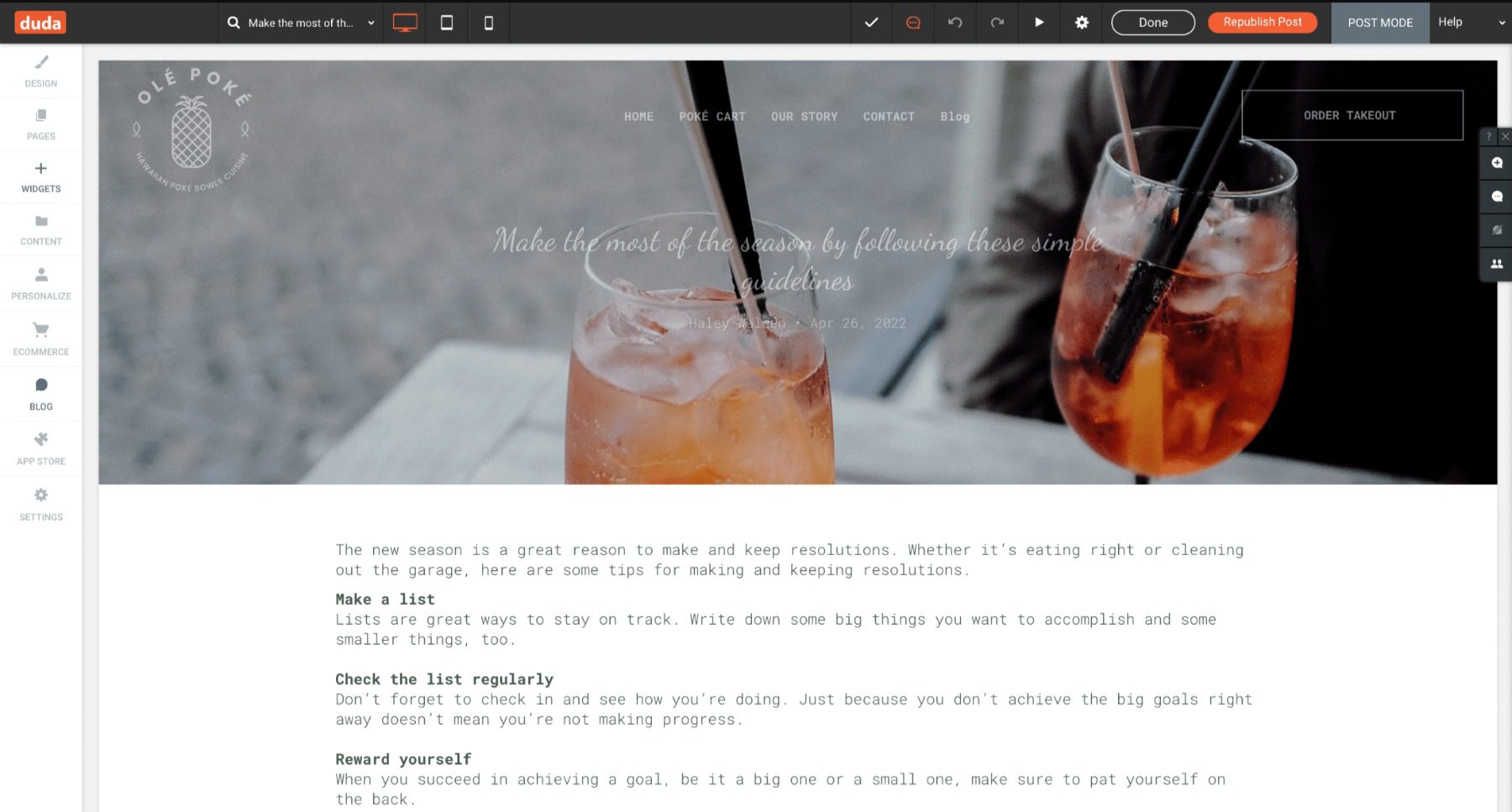 White labeling Duda makes it an excellent platform for agencies to build with. It allows businesses to host multiple client sites in one place. This feature is a game-changer for agencies and freelancers, as it streamlines the management of various projects, making Duda an invaluable tool for those who juggle multiple clients.
See our Full Duda vs WordPress Comparison
Best For:
Duda is the platform of choice for fast-paced businesses and freelancers who require a quick, efficient way to build and manage multiple websites. Its ease of use and versatility make it ideal for those who need to meet tight deadlines without sacrificing quality.
Pricing: Plans start at $25/mo
6. Drupal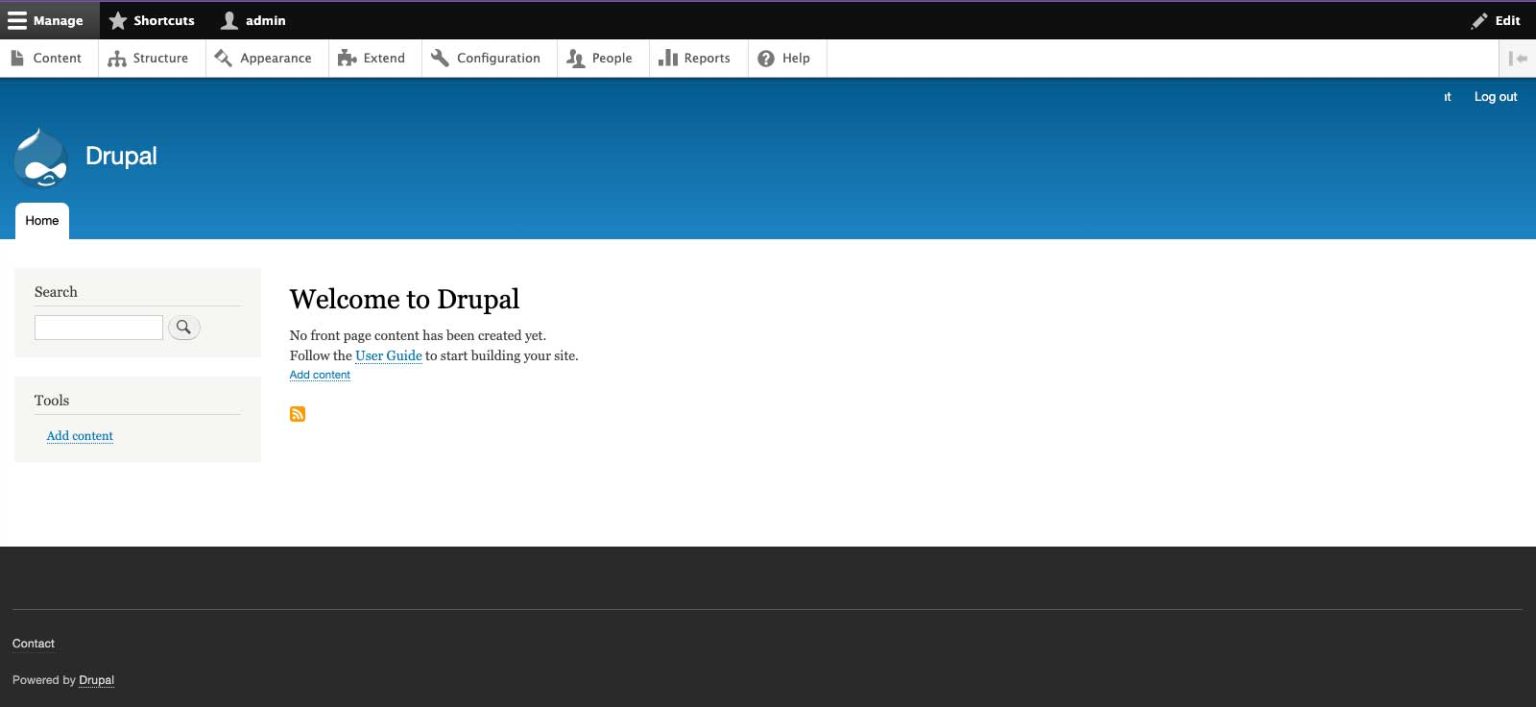 Drupal is an open-source CMS alternative to WordPress. It's a platform that offers a blend of power and flexibility but doesn't handhold you through the process. While it may lack WordPress's initial messaging and user-friendly interface, Drupal compensates with a robust framework ripe for customization and scaling. It's best suited for those with some web design experience, offering a more technical but rewarding experience.
Key Features of Drupal:
Extensive library of modules (plugins) and themes
Highly scalable for complex content structures
Strong emphasis on security with regular updates driven by the community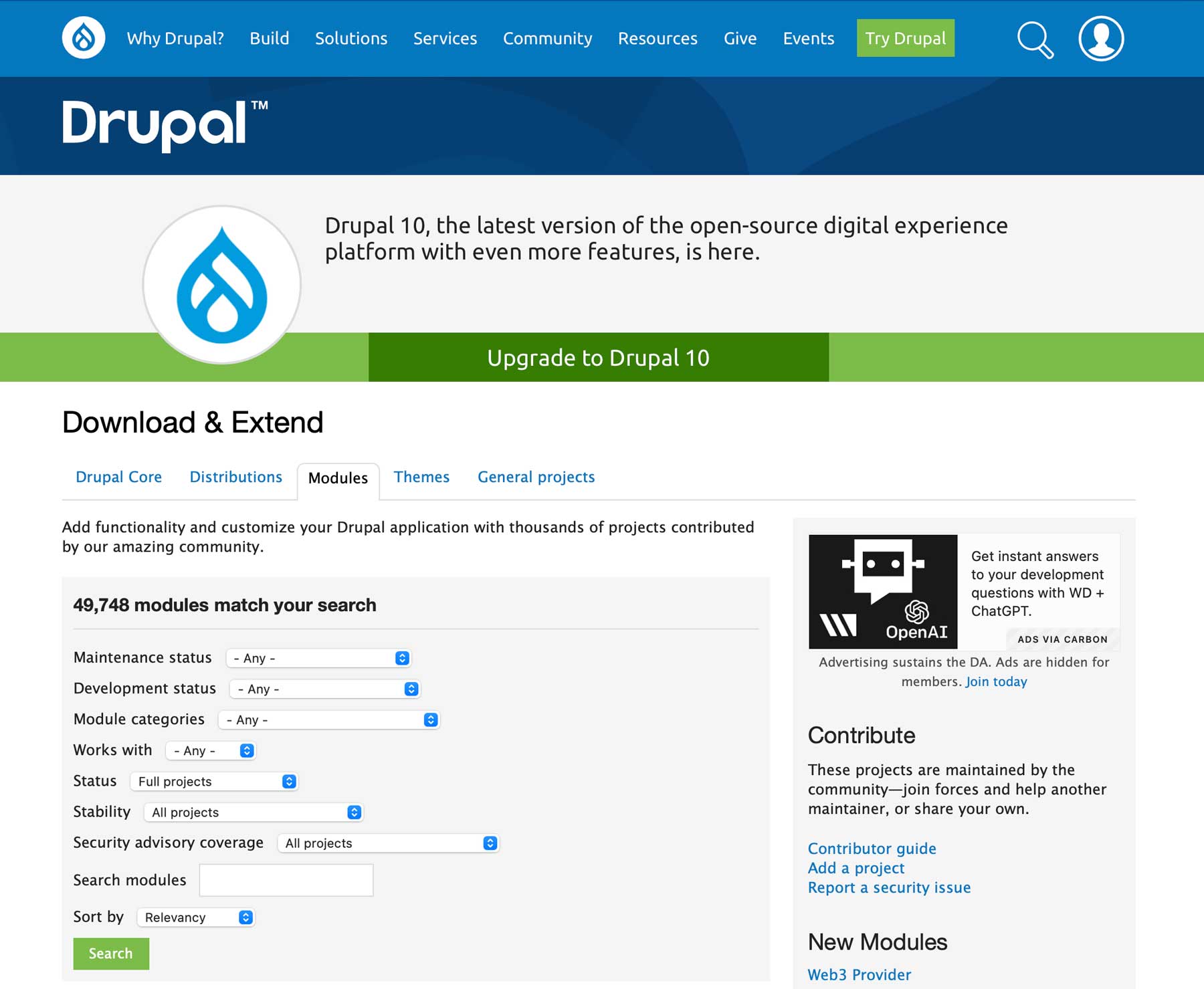 Drupal is great for those who like the idea of WordPress and its community but not its execution. Drupal affords them a similar project and ecosystem while being a smaller player where individuals have more say on the project's direction.
See our Full Drupal vs WordPress Comparison
Best For:
Drupal is the go-to platform for those who have a knack for web design and are looking for a more hands-on experience. It's particularly beneficial for businesses that require complex, scalable websites and prioritize security. However, if you're a novice in web design, the technical nature of Drupal might be a hurdle.
Pricing: Free and open-source with associated costs (like hosting, domain, development, etc.)
7. Hubspot

HubSpot offers an entire platform for digital growth and not just websites. Designed for marketers and sales organizations, HubSpot is a one-stop shop for creating websites, managing content, and nurturing customer relationships. While it offers an intuitive drag-and-drop editor for the less technically inclined, it also provides professionals with a comprehensive marketing and sales automation tool suite.
Key Features of HubSpot:
Seamless integration of marketing and CRM infrastructure
Built-in SEO and marketing attribution tools
Robust security features, including a global CDN and Web Application Firewall
Powerful connected analytics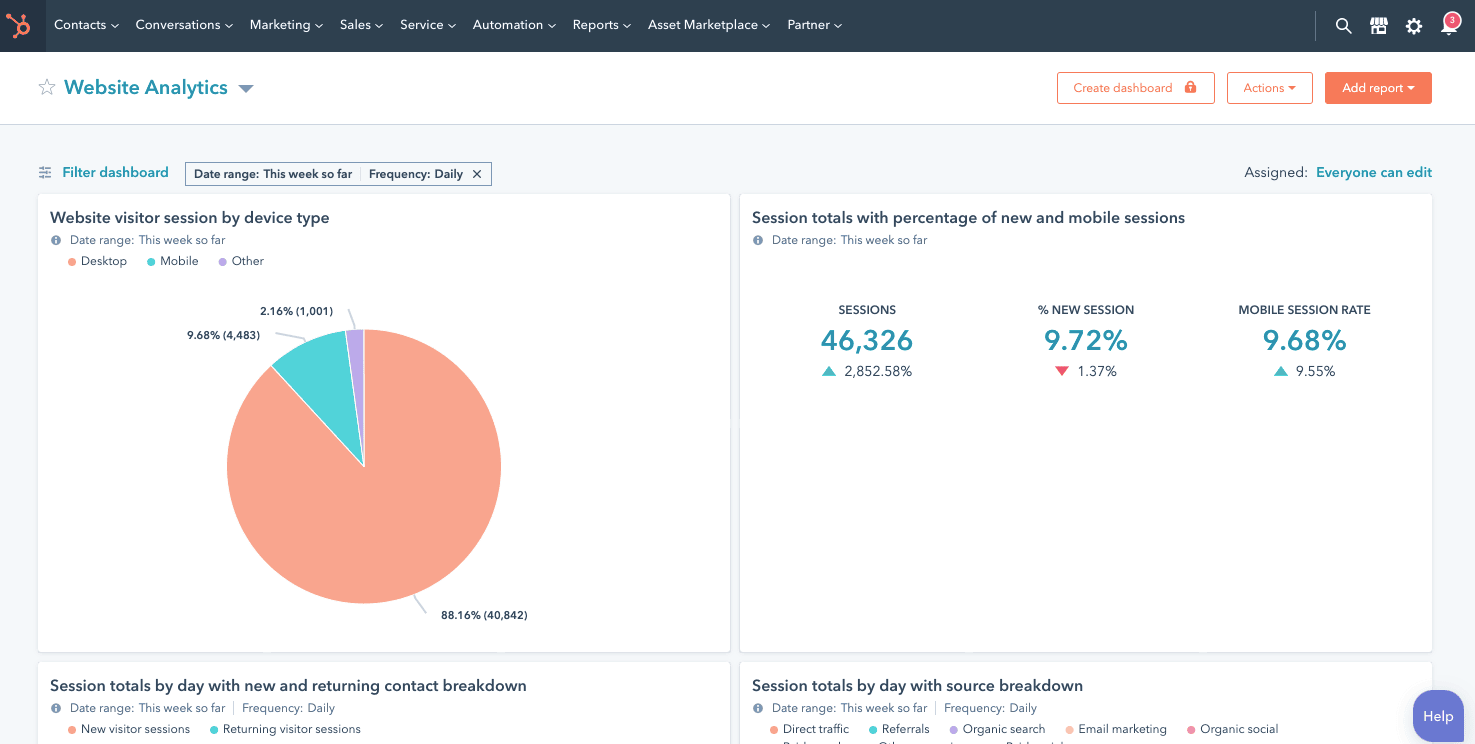 Its seamless marketing and CRM infrastructure sets HubSpot apart from other alternatives. This allows you to tap into HubSpot CRM without being dependent on third-party integrations. It's a game-changer because it enables businesses to make data-driven decisions, optimize their web content, and convert more customers efficiently. Other tools are its Live Chat and Chatbot features.
See our Full Hubspot CMS vs WordPress Comparison
Best For:
HubSpot is the quintessential platform for marketers and sales organizations who rely heavily on content as an inbound channel. It's ideal for businesses of all sizes seeking a unified CMS and CRM solution. If you're new to the CMS world, HubSpot's academy will get you up to speed, making it a versatile choice for novices and experts.
Pricing: Some features are available for free with Starter CMS prices starting at $30/mo
8. Ghost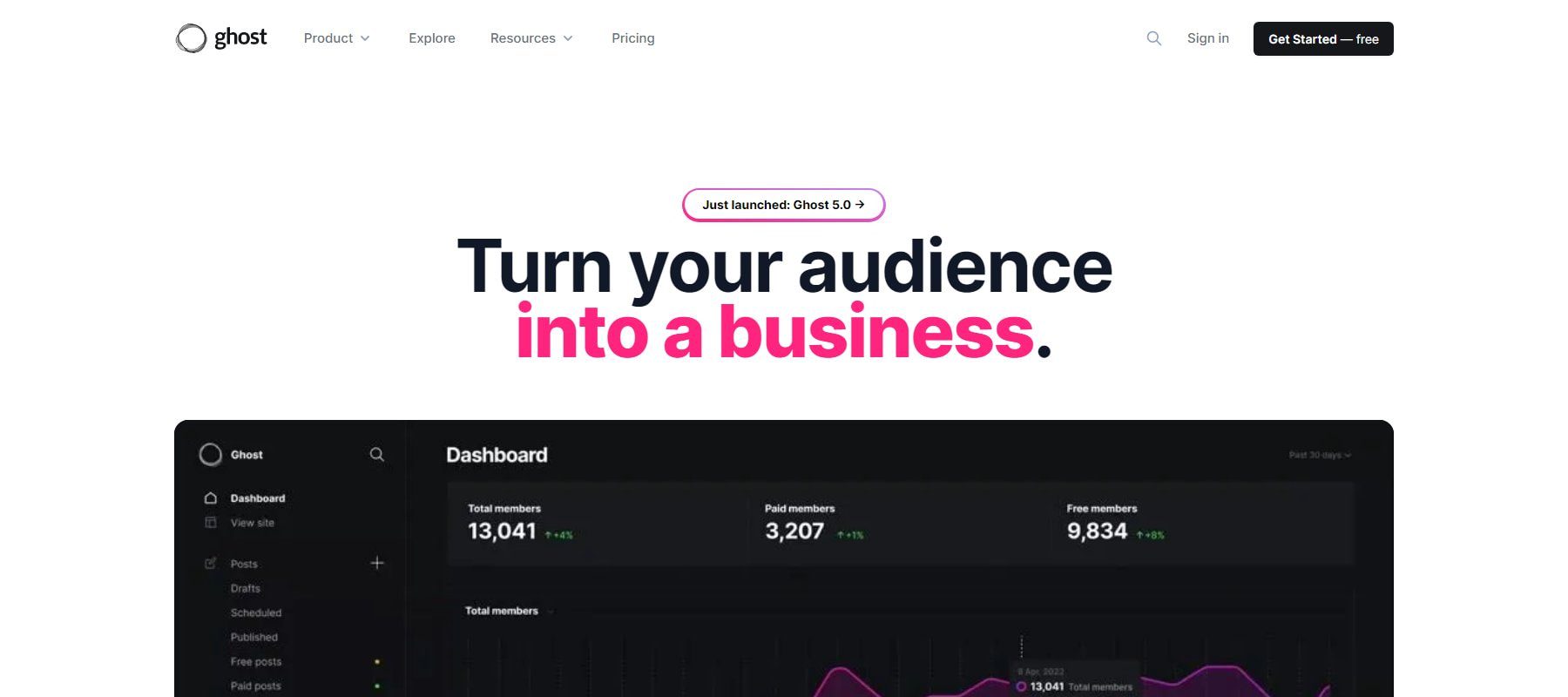 Ghost is a publishing platform that has become many content creators' go-to platform of choice. Designed with a minimalist ethos, Ghost offers a clean, distraction-free writing environment that lets you focus on what matters most: your content. Unlike WordPress, which has expanded into a full CMS, Ghost remains committed to its core mission—enabling creators to publish, distribute, and monetize their digital content easily.
Key Features of Ghost:
Content editor using cards, akin to WordPress blocks
Excellent support for SEO
Monetization tools for paid online journals or content hubs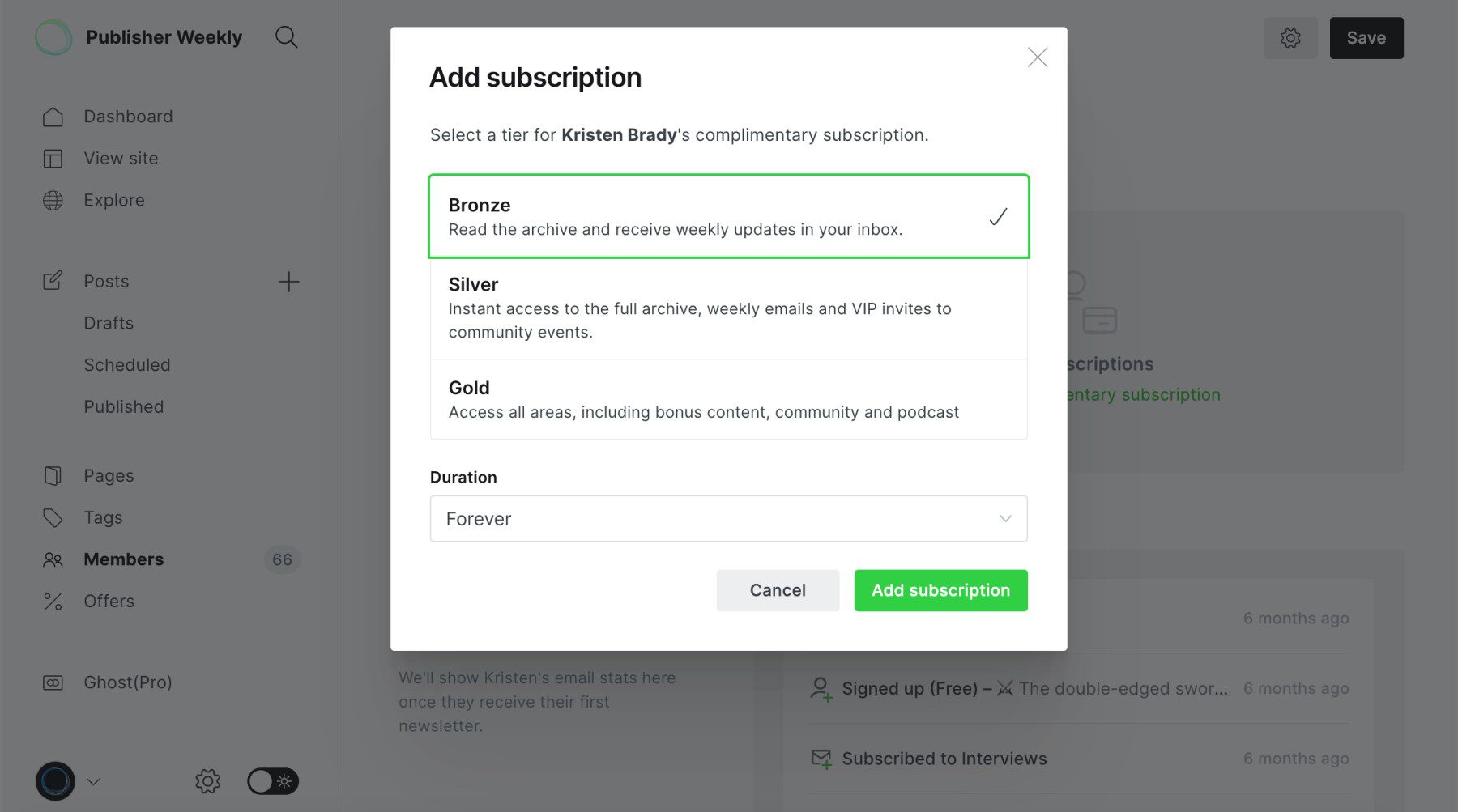 The feature that truly sets Ghost apart is its monetization tools. Ghost allows creators to charge for content through a customizable membership model (and paid newsletters). This is a game-changer for digital content creators who'd otherwise rely on platforms like Medium, Substack, or Patreon. With Ghost, you can immediately control every aspect of your business website and monetization.
See our Full Ghost vs WordPress Comparison
Best For:
Ghost is for digital content creators who prioritize publishing and monetization. Whether you're a blogger, podcaster, or journalist, Ghost offers you the tools to manage members and content effortlessly. However, if you're looking for extensive customization options, you might find Ghost's simplicity limiting, depending on your needs.
Pricing: Starting at $11/mo, based on audience size
9. Medium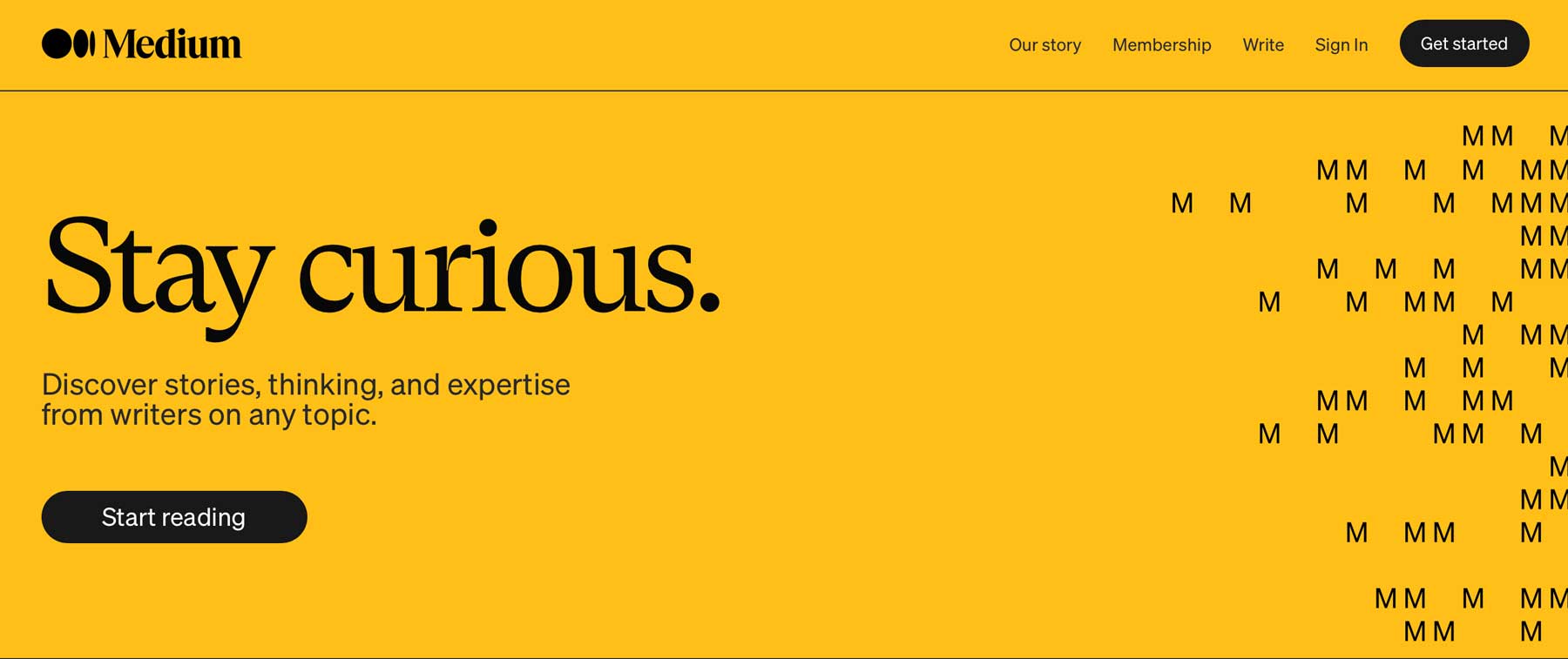 Medium is more than just a publishing platform—it also comes with a community of writers and readers alike. With its clean, minimalist interface, Medium allows you to focus on what truly matters—your writing. Unlike WordPress, which has expanded its functionalities to become a full-fledged CMS, Medium gives more of a social platform and distribution channel. Medium offers a built-in audience hungry for high-quality content, making it a compelling choice for anyone looking to publish and gain exposure.
Key Features of Medium:
Attractive content editor that is very minimalistic
Option to publish within the Medium ecosystem for greater exposure (custom domains are available, too)
A unique approach to commenting, which happens inline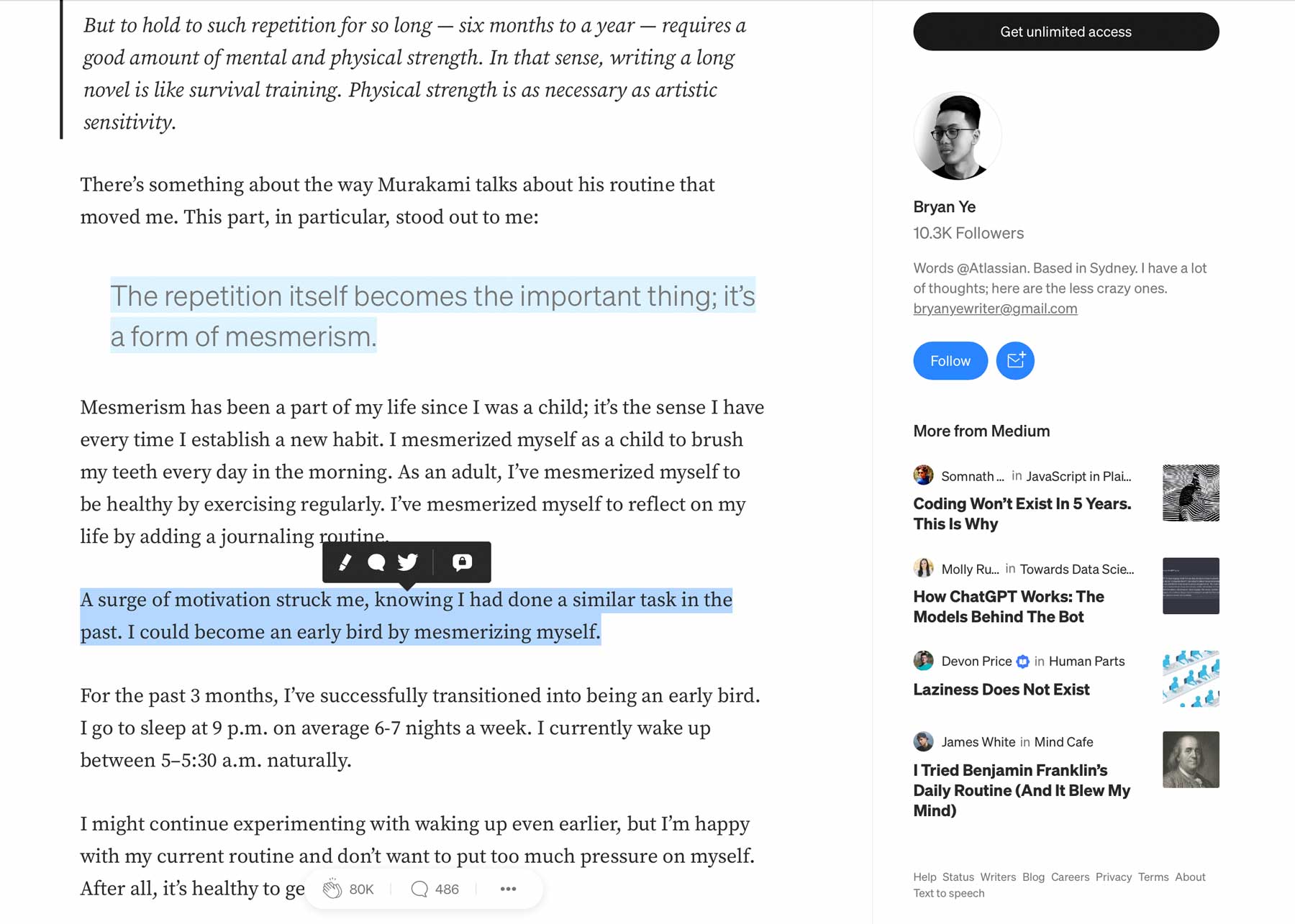 Since Medium is a hybrid social platform and owned publishing platform, it is an unorthodox alternative to WordPress, but many creators have flocked to it. Part of the reason is how social it can be—nothing is better than people interacting with your content. Medium's inline commenting, called Notes, is one of the best examples of how the platform makes that happen. People can highlight an interesting sentence of your work and add a comment directly to it. This makes engagement a lot more contextual and helpful.
See our Full Medium vs WordPress Comparison
Best For:
Medium is ideal for writers and bloggers who prioritize content creation and reader engagement. If you're looking for a platform that offers a built-in audience and a distraction-free writing environment, Medium is your go-to. However, if you want total control over your content and files, Medium's cloud-based system might be a bit limiting.
Pricing: Free
10. Google Sites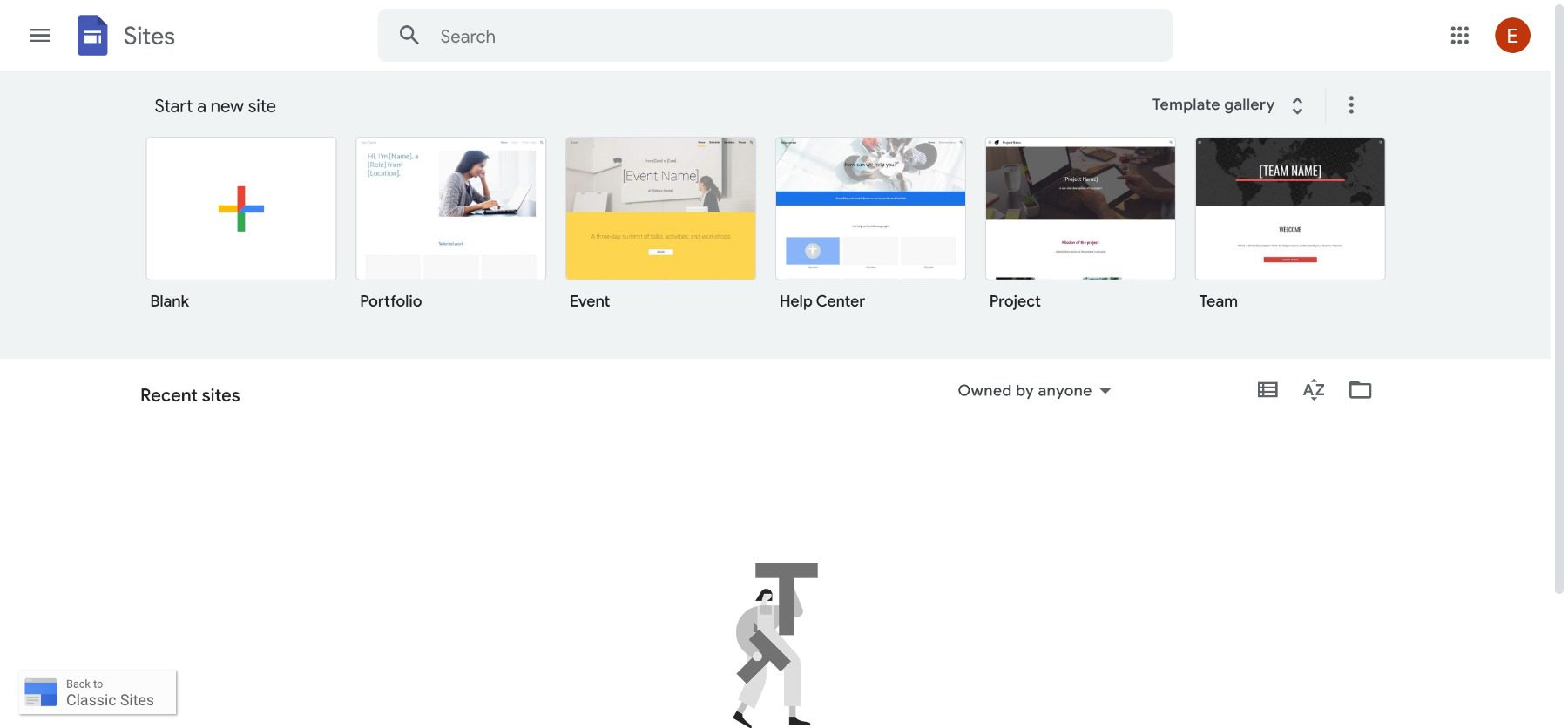 Google Sites is the epitome of simplicity in website-building platforms. While it may not offer the extensive customization capabilities of WordPress, it compensates with an intuitive, drag-and-drop interface that even novices can easily navigate. Google Sites is the go-to for anyone needing a straightforward, efficient platform to establish a web presence without the bells and whistles.
Key Features of Google Sites:
Seamless integration with Google's ecosystem
Intuitive drag-and-drop editor
Pre-designed templates for quick building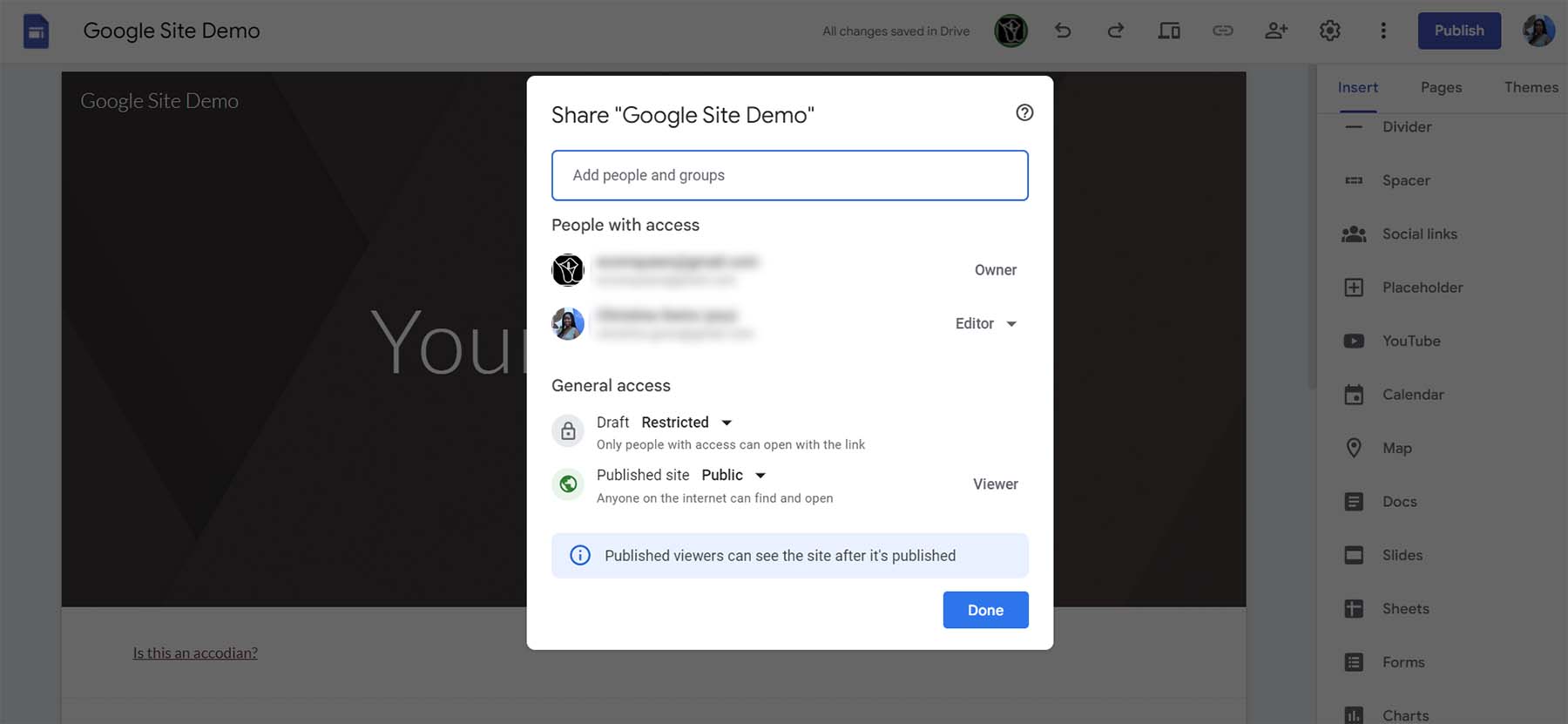 Google Sites' seamless integration with other Google products and Google Workspace makes it perfect for students and internal teams. This integration allows you to embed Google Docs, Sheets, and Slides into your website effortlessly. It facilitates collaboration and content sharing with Google's ubiquitous sharing permissions. This makes Google Sites a collaboration hub and a simple site builder.
See our Full Google Sites vs WordPress Comparison
Best For:
Google Sites is the quintessential platform for portfolios, educational projects, or internal team websites. If you value simplicity over extensive customization, Google Sites is tailored for you. However, you might want to look elsewhere if SEO and scalability are your top priorities.
Pricing: Free to use with a Google Account
11. Weebly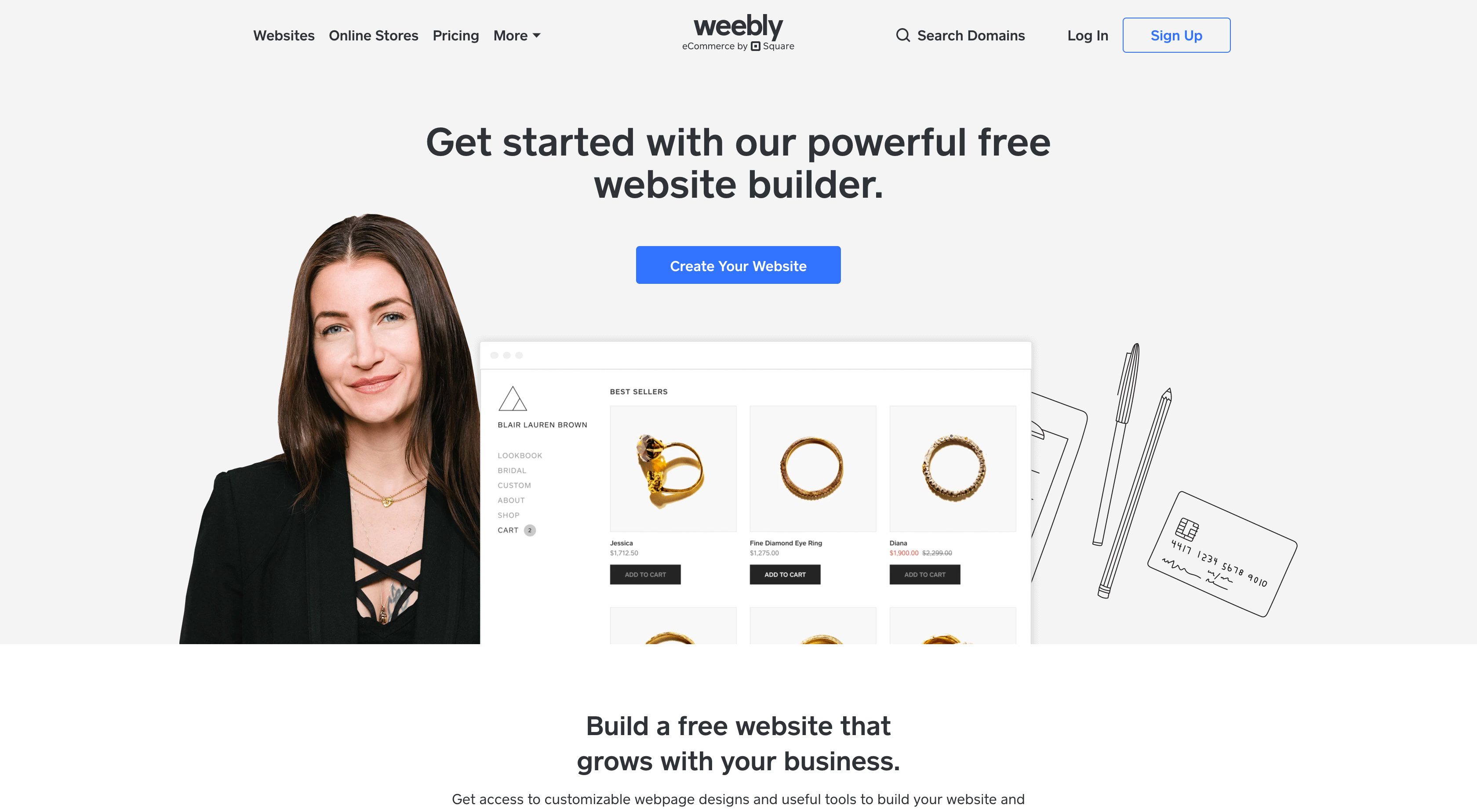 Weebly is a streamlined website-building platform. Acquired by Square, the platform has evolved from a simple site builder to a full eCommerce builder. While maintaining its user-friendly interface, Weebly has shifted its focus towards becoming a robust platform for online sales. It's the ideal choice for those who want to set up a sales-oriented website without the steep learning curve often associated with such platforms.
Key Features of Weebly:
Intuitive drag-and-drop interface
Built-in eCommerce tools courtesy of Square (even for free accounts)
Themes for easy site design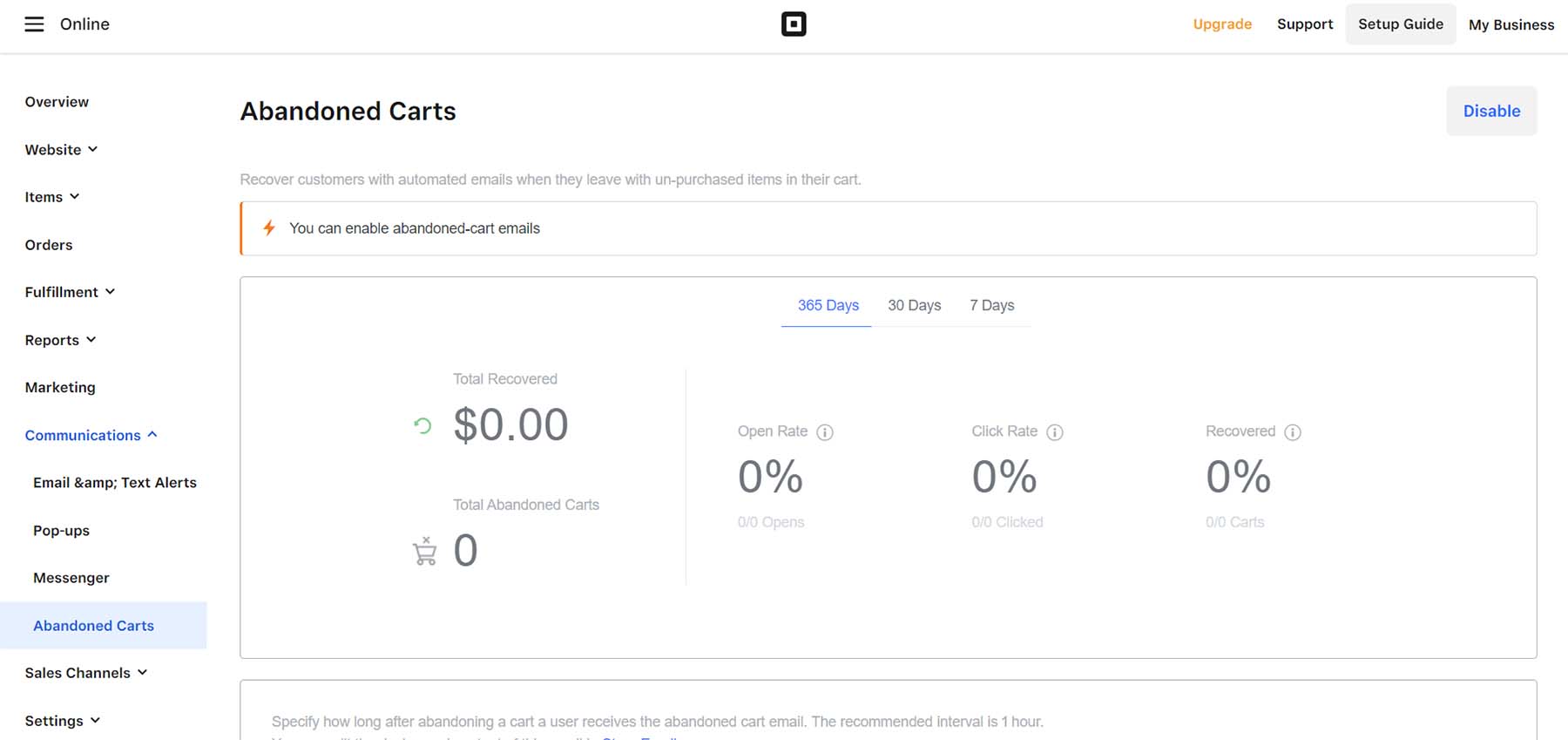 Unlike other platforms where eCommerce capabilities are an add-on, Weebly offers these tools as an integral part of its platform. This makes setting up an online store not just possible but incredibly efficient. It's a feature that could very well be the deciding factor for those looking to establish an online storefront quickly.
See our Full Weebly vs WordPress Comparison
Best For:
Weebly is wonderful for small businesses aiming to set up an eCommerce site quickly. If you're not looking to publish a content-heavy blog but want a functional sales site up and running in no time, Weebly is your go-to platform. However, content creators might find it less accommodating to their specific needs.
Pricing: Free plans with paid ones starting at $13/mo
Other Notable WordPress Alternatives
If you're looking for more alternatives to WordPress, there are several other options that we couldn't cover in detail in this article. However, we do provide a link to a detailed review of each, comparing them to WordPress.
CMS
Website Builders
Blogging and Social Platforms
Marketing and CRM Platform
Code/Design Frameworks
With these alternatives, you should be completely armed to make your decisions. But before you do, here are a couple of reasons why you may want to stick with WordPress.
What does WordPress Get Right?
You may be looking to replace WordPress, and that's fine—you are free to do so. But, if you find a different choice, you should be clear about what WordPress is and where it excels.
WordPress is Open-Source and Reliable
A large corporation doesn't own WordPress. Instead, it is open-source and built by the community. This ethos allows anyone—from coding novices and seasoned developers to marketers and designers—to participate in its project.
And the payoff is staggering. WordPress commands a jaw-dropping 40% market share of all websites. That's not just noteworthy; it's a testament to the reach and impact we've all been a part of creating.
WordPress is Extendible
WordPress's ability to do exactly what you need is probably the most compelling thing about it. Whether you're building a minimalist blog or a sprawling eCommerce site, WordPress offers endless plugins and themes to fit your specific needs.
And because it's open source, new extensions are continually being developed by community members. This means that as your needs evolve, WordPress evolves with you. It's a platform that meets you where you are and will grow alongside you.
As proof that WordPress, with the right tools, can do anything, here are some of the best plugins for WordPress's biggest use cases:
Comparing WordPress Alternatives
Comparing multiple platforms is a lot of work. Since we've gone into detail about each platform above, let's look at these WordPress alternatives side by side.
What is the Best WordPress Alternative?
While we love WordPress and do everything we can to make building with it easy, we know that you want to make the best decision for yourself.
Shopify is the eCommerce platform on the list and would be a great choice other than WordPress/WooCommerce.
Both Wix and Squarespace come in at #2 and #3. They are easy to build on, have large customer bases, and are frequently updated. Wix is also one of our recommended AI website-building platforms as well.
For more, we recommend checking out the top CMS options for your website. Or, read our WordPress vs. Everything Else article to see why WordPress deserves more attention.
Featured Image eamesBot / shutterstock.com