WordPress and HighLevel are both great options for building websites, however, there are some differences. WordPress is a content management system (CMS) while HighLevel is an all-in-one platform that includes a website builder. HighLevel enables users to build feature-rich websites easily on their all-in-one platform, but they don't always provide the same options or flexibility as an open-source CMS like WordPress. In this post, we'll look at WordPress vs HighLevel to determine the differences between the two. Additionally, we'll discuss the features of both platforms so that you can decide which is best for your business.
WordPress vs HighLevel: Who are They For?
Both WordPress and HighLevel are very different in terms of built-in features and available add-ons.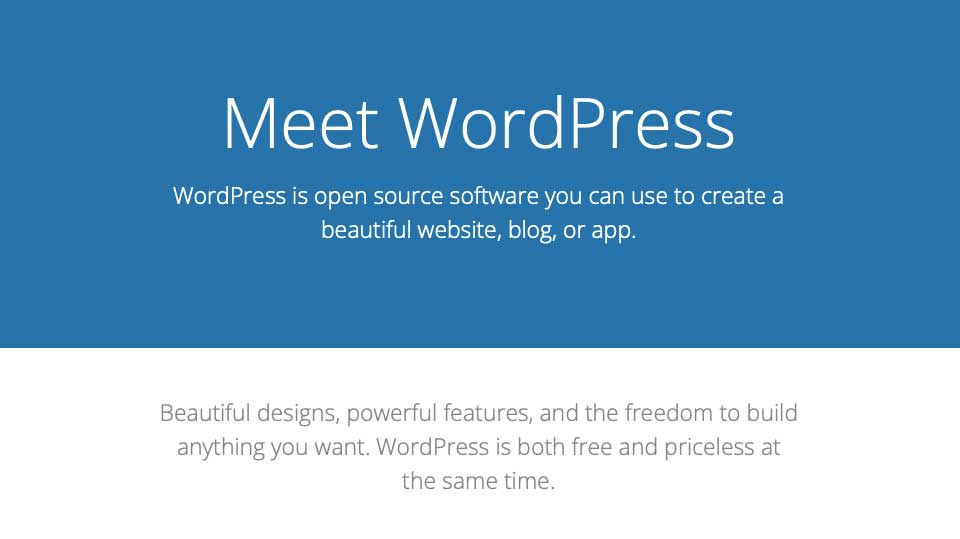 WordPress got its start as a blogging platform in the early 2000s. Over the years, WordPress has developed into the most popular CMS, housing some of the largest corporate websites. For example, Sony Music, Time Magazine, CNN, and the White House are all built on WordPress. WordPress is open source and free, but will involve additional cost to get a WordPress website up and running. Users should factor in the cost of hosting, premium themes, and plugins. Those things can drive the price to hundreds of dollars. However, those add-ons add functionality and allow for unique websites. Because of this, WordPress is best utilized by anyone who needs a website — small or large.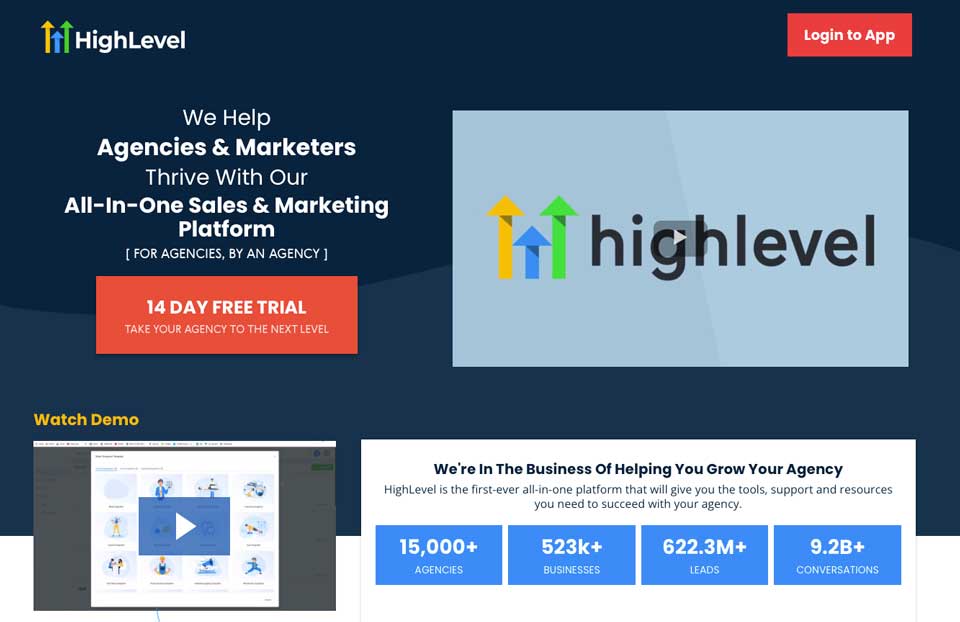 High Level is an all-in-one marketing platform geared more towards the agency professional. Like HubSpot, HighLevel is a SaaS platform, which means it is a fully capable Customer Relationship Management (CRM) system for business professionals who need an all-in-one platform. Things such as scheduling appointments, 2-Way SMS, landing pages, payment solutions, sales funnels, and analytics are all built-in. Similar platforms such as HubSpot offer these features but as an add-on. With HighLevel, you'll get everything you need to make your website a fully functional business website and marketing solution for a fraction of the cost of the competition.
WordPress vs HighLevel Ease of Use
One of the most important aspects of any CMS or website builder is how easy it is to use. Both WordPress and HighLevel have a learning curve. Let's discuss each platform to determine which has the advantage.
WordPress Ease of Use
WordPress can be a simple platform to learn. This is especially true if you are only needing to build a small information website. It can become a bit more cumbersome when needing to integrate other software or functionalities to make it what you need for your business.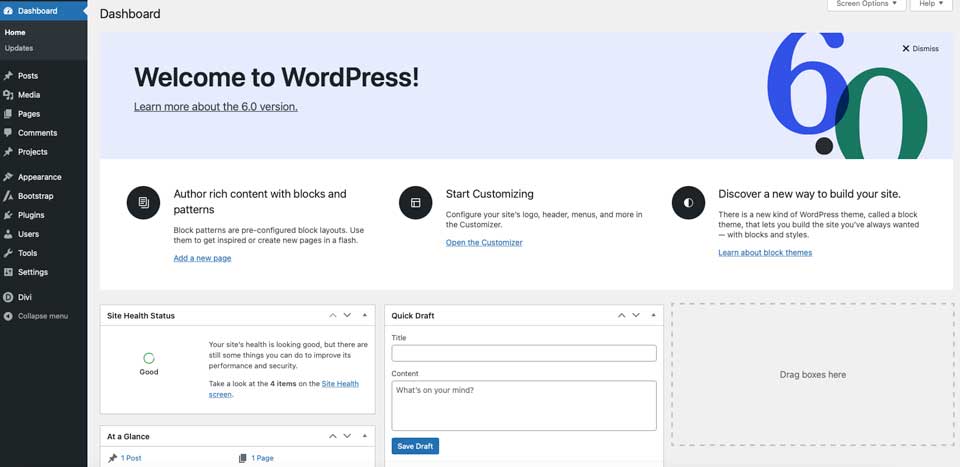 Beginners will be inundated with content across the web to help them get started. There are dozens of websites completely dedicated to learning the ins and out's of WordPress. For instance, our Elegant Themes blog is packed full of tutorials and resources to assist WordPress users of any skill level. Additionally, prospective WordPress users won't have any trouble finding helpful videos. That's one of the best things about WordPress — the wealth of available information.
HighLevel Ease of Use
HighLevel has a similar learning curve. If a new user needs to build a website and/or set up their CRM, they can easily do so in an hour or less — at least that's what their website says. One of the things that HighLevel prides itself on is how easy it is to get started. They have a good knowledge base to assist new users and provide 24/7 customer support to assist when problems arise. We found the learning curve to be a bit steeper than that, especially when being used to different platforms.
The dashboard is fairly easy to navigate. Scheduled appointments, messages, calendars, contacts, payments, automation, and websites are all clearly marked and fairly easy to set up. That being said, agencies who plan to use HighLevel should utilize their 14-day trial period to familiarize themselves with the platform. Depending on how much of it you plan to utilize, it could take quite a bit of time to get the hang of.
WordPress vs HighLevel: Customization
WordPress and HighLevel have many customization options. However, WordPress has the most customization available to users.
WordPress Customization
WordPress is the clear winner in the customization department. With thousands of plugins and the ability to add custom code, building a unique website isn't hard. In addition to the free plugin options, you can install premium ones from third-party vendors. WordPress also integrates seamlessly with page builder plugins like Divi to give you complete control over the web design process with a visual builder.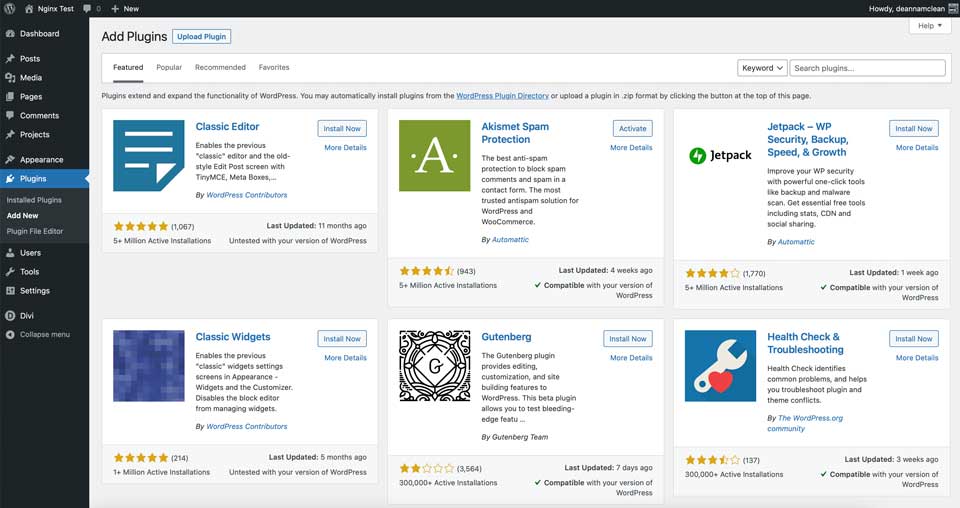 WordPress uses its proprietary Gutenberg editor. Users can add columns and elements such as icons, text, videos, social media, and more to customize their site easily.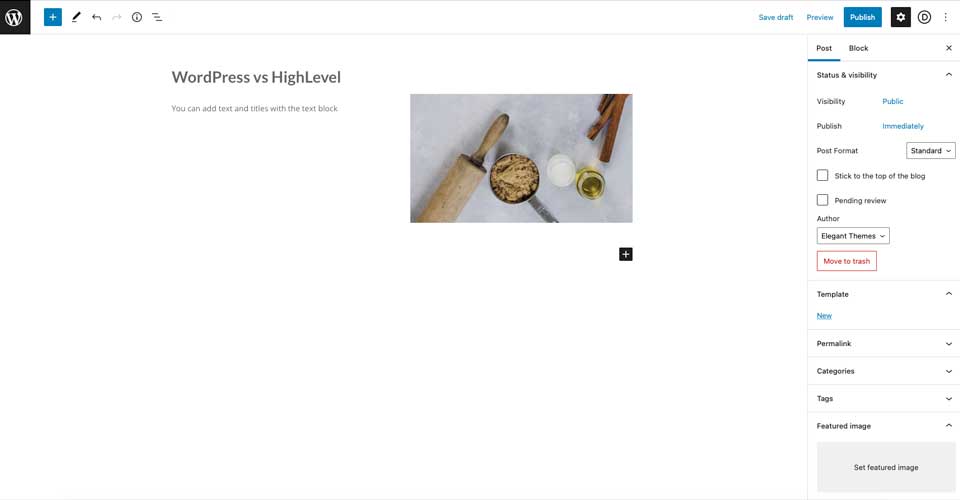 HighLevel Customization
HighLevel doesn't require any plugins. It works great out of the box. The site builder comes with tons of elements to use including text modules, galleries, videos, and more.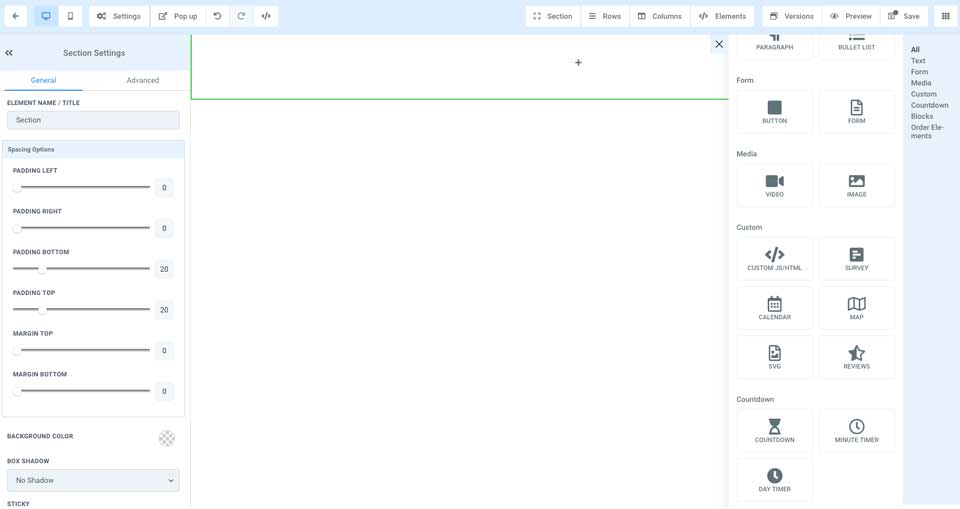 Users can easily interact with their customers in HighLevel. For example, elements such as calendars, surveys, and forms are standard with a HighLevel account.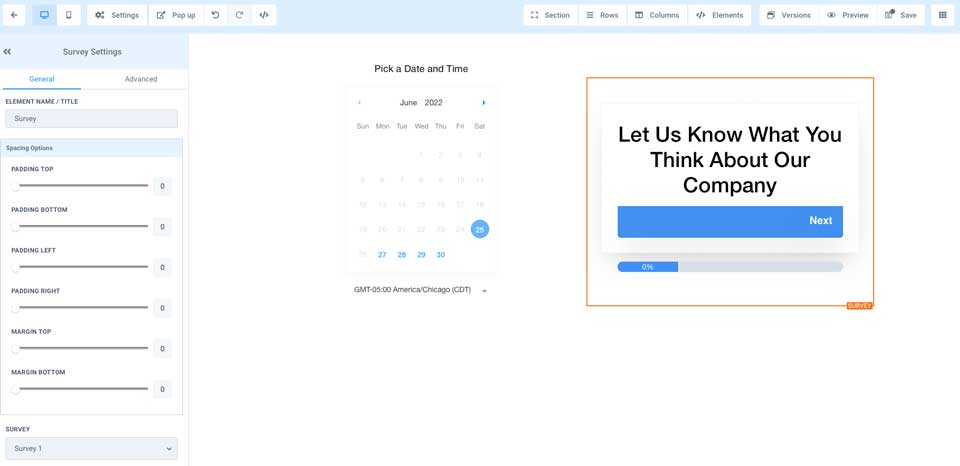 WordPress vs HighLevel: Themes and Templates
Both WordPress and HighLevel utilize templates to change the look and feel of your website. However, one platform stands out because of the number of choices available.
WordPress Themes and Templates
WordPress is king when it comes to themes. There are thousands of free themes available on the WordPress repository alone. That being said, most of the free themes don't allow for much customization. That's ok if you just need a small cookie-cutter website and don't mind your site looking similar to others out there. Here are some of the best free WordPress themes available.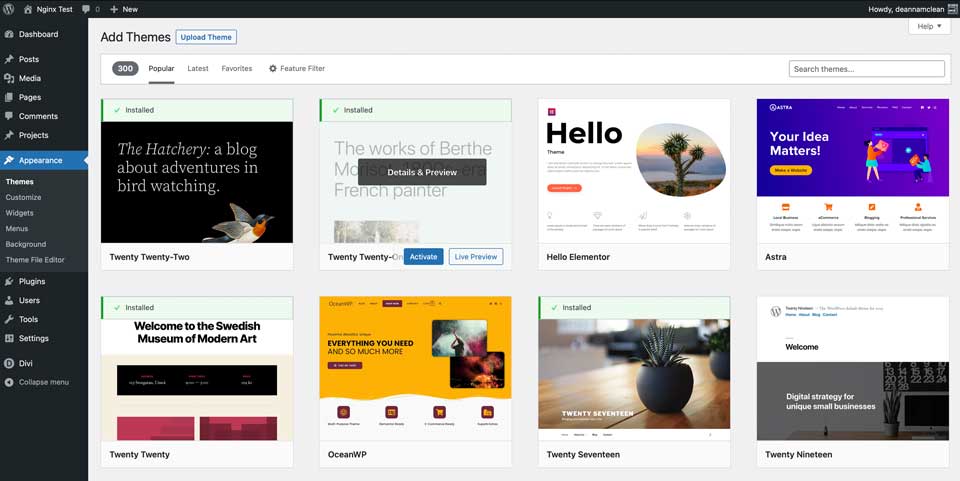 In addition to the freebies, there are thousands of premium themes available for purchase. Here are some of the best themes for bloggers. Some themes, like the Divi Theme, go well beyond the standard features of WordPress to give users the most customizable website imaginable, including hundreds of premade layout packs.
HighLevel Themes and Templates
Like WordPress, HighLevel offers free funnel templates. HighLevel doesn't have thousands of templates to choose from, but there are some helpful options. This is especially useful for people who don't have the time or expertise to build a site or page(s) on their own. Templates can be loaded directly within the HighLevel platform easily. Additionally, a marketplace with premium templates is available.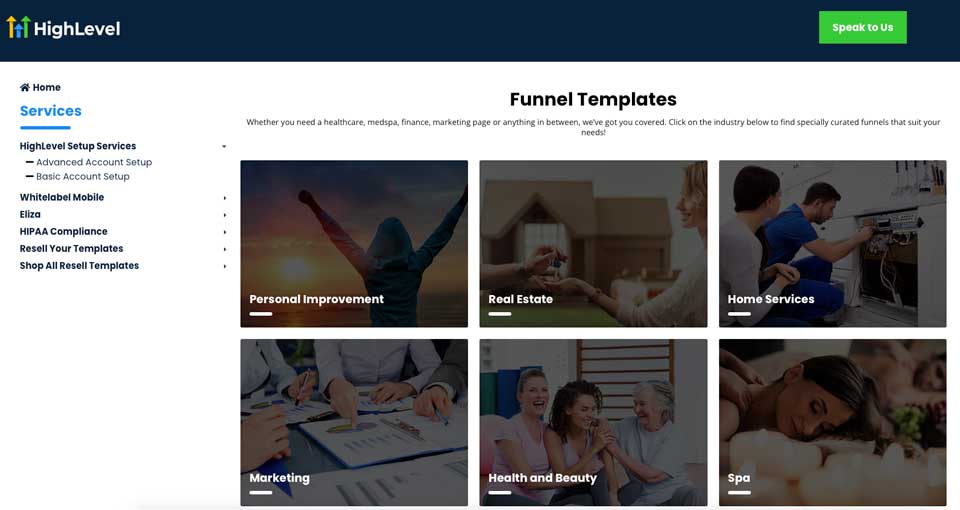 The marketplace offers several categories to choose from including business, services, technology, and more. Additionally, there are third-party vendors who offer templates for HighLevel websites and sales funnels. Prices for premium themes vary. Users can expect to pay at least $99.
WordPress vs HighLevel: Ecommerce
Both WordPress and HighLevel have eCommerce options. Let's take a look at each platform to get a better idea of how selling products work on each solution.
WordPress Ecommerce
WordPress doesn't come with eCommerce natively. However, adding a plugin such as WooCommerce allows for an easy setup. WooCommerce is free and integrates with WordPress seamlessly. Setting up a shop, adding products, and connecting a payment gateway are done in a snap.

While plugins for features like WooCommerce SEO are available for free, for more complex stores and customer journies you could be looking at quite an investment for your online store.
HighLevel Ecommerce
HighLevel ships with the ability to add products and take payments out of the box. Users can add products, set up a payment gateway, and begin taking orders quickly. HighLevel is an all-in-one solution, so no plugins or extra subscriptions are needed. Also, single-payment purchases and subscription-based products are possible. If you plan to offer memberships or online courses, HighLevel has you covered there, too. Account users can send emails and 2-way SMS messages to streamline the ordering process and increase customer engagement.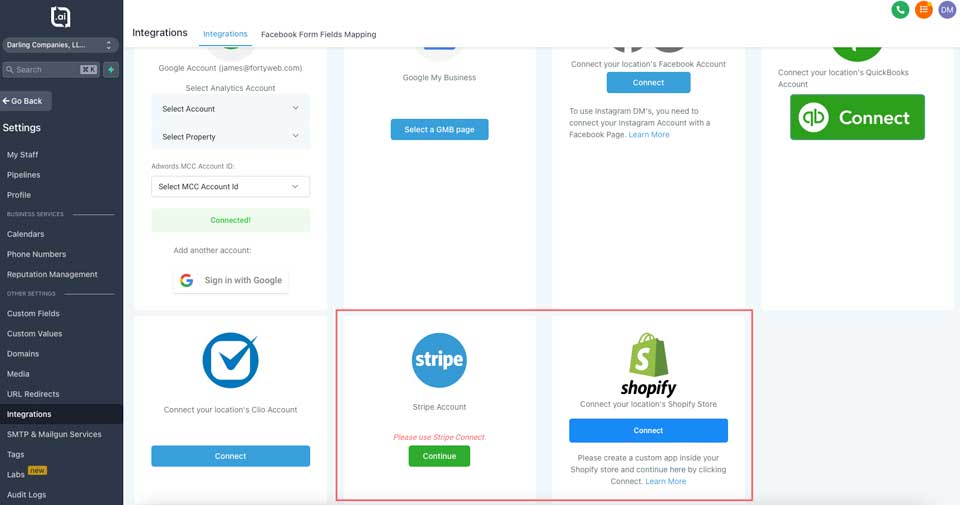 WordPress vs HighLevel: Publishing Tools
Both WordPress and Highlevel make it possible to create a blog. However, one needs a little extra help.
WordPress
WordPress is the leading software used by bloggers today. It primarily started as a blogging tool and has evolved into a lot more over the years. That being said, its blogging roots run deep. Creating a post can be accomplished in two ways. The first option is using the classic editor. The classic editor functions much like a word processor, so those unfamiliar with WordPress shouldn't have any problems using it.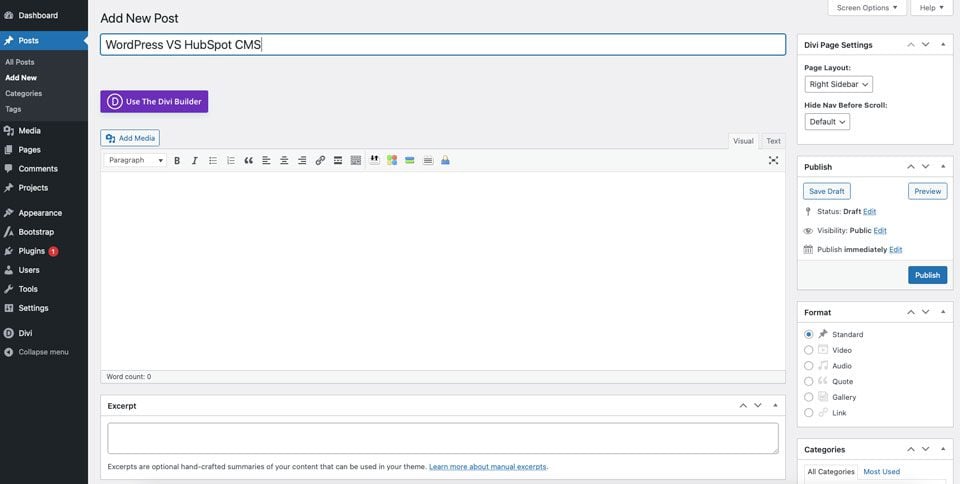 The second is the Gutenberg editor. Beginning in 2018, WordPress began using Gutenberg to replace its classic editor. It utilizes blocks, which gives users the ability to add columns, and elements such as video, HTML, image galleries, and more. Additionally, WordPress users can create layouts for blog posts to help deliver their message more uniquely.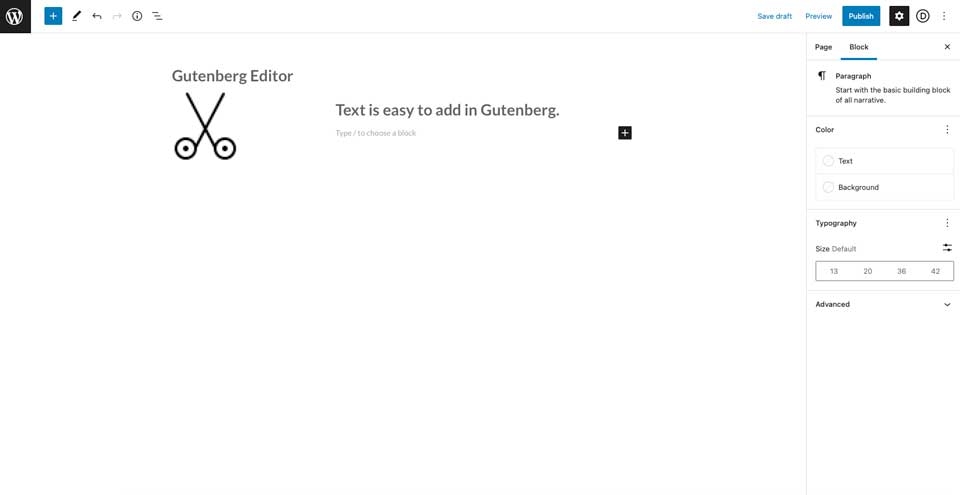 HighLevel
Publishing blogs and posts are the only area where HighLevel falls short. They don't natively offer a traditional blog experience. Users can create pages as posts, but they don't offer a Blog element to bring in posts dynamically like a CMS. To create a blog on HighLevel, users will need to utilize a third-party vendor such as Drop In Blog. While this may not be a deal breaker, it is an additional expense that should be considered when comparing WordPress vs HighLevel.
WordPress vs HighLevel: Security
Security is quite possibly the single most important feature of a CMS or website builder. Between ransomware, Denial of Service (DoS) attacks, malware, and bots, many things can take a website or server down — costing your business revenue.
WordPress Security
WordPress is a popular platform, so it's essential to have security measures in place. Thankfully, there are many great WordPress security plugins that can help keep your website safe. WordFence, Sucuri, and Jetpack are a few highly rated examples. In addition to plugins, hosting providers play a critical role in website security. Cloudways, Flywheel (or WPEngine), Pressable, and SiteGround all offer excellent security. Features such as SSL certificates, Malware protection, TLS 1.2 and 1.3, bot protection, and backup capability are standard.
HighLevel Security
As a cloud-based provider, HighLevel adheres to GDPR compliance. All data transferred to and from the HighLevel platform is protected. They use end-to-end encryption on their servers, as well as TLS 1.3 to ensure safe data transfer. Additionally, they run backups and scan for malware and other cyber threats daily. Each site hosted on HighLevel comes standard with an SSL certificate with every plan.
WordPress vs HighLevel: The Bottom Line
After an in-depth comparison of WordPress vs HighLevel, it's obvious that they are both good options for any agency looking to grow its revenue. Both offer the features needed to communicate with clients, sell products, and get their message out to the masses. Choosing between the two comes down to a few things. Cost, features, and expertise.
If you are an individual, freelancer, or agency wanting to build a business that has complete control over settings, customizations, and integrations, WordPress is likely the right choice. The possibilities are endless with WordPress due to the highly customizable nature of the platform. Additionally, with all of the plugins and themes available, users will have no trouble making their site look exactly the way they want.
On the other hand, if your business will require frequent interaction with clients, full-automation marketing solutions, and reporting, HighLevel should be considered. With no plugins or special integrations needed, HighLevel could be a good solution for those looking to save time and money on developing a custom solution to serve their needs.
Do you use HighLevel or WordPress? Let us know by leaving a comment below.