One of the reasons we all love the WordPress theme and plugin ecosystem is because of how varied and thriving it is. However, that variety can create some issues when choosing a theme for your site. With literally thousands of themes to choose from, both free and premium, the options can be overwhelming. We want to teach you how to choose a WordPress theme by considering the most common pain points for users regarding both free and premium themes.
But First, Remember: The Theme Is Just One Part of a WordPress Site
While we here at Elegant Themes understand the importance of having a high-quality theme and the impact it can have on a website, there is a lot more that you need to consider when setting up a website.
Even an effective theme like our own Divi will only take you so far if you don't have the infrastructure set up for the site to succeed.
We have teamed up with some of the top companies in the WordPress industry to bring you the truly ultimate guide to setting up a WordPress website. We have each written a comprehensive post on our area of the industry, and by the time you make it through them all, your WordPress website will be nothing short of amazing.
We are proud to present the ultimate approach to a WordPress website:
An effective theme like Divi (That's this article! Just keep reading!)
With that in mind, this article is going to offer some considerations for choosing the right WordPress theme for you. One that works well on its own, but can also perform its role effectively in tandem with the other tools and services that will make your website truly great.
Key Considerations to Make When Choosing a WordPress Theme
The very first thing you should do when deciding which WordPress Theme to use on your website is make a short list of good options. How do you figure out which themes should be on your short list? By ruling out themes you like on the surface but that do not meet a certain base-line of quality.
Do not even consider a theme that does not meet the following standards:
A good WordPress Theme is secure. Security is simply not up for debate. Creating a website is a ton of work, often contains sensitive information in its database, and can represent the livelihoods of its owners and the people who work on it. It has to be as secure as it possibly can be. WordPress Themes themselves are not the end all in site security by any stretch of the imagination. But what they must not be is a vector for attack. That's why themes like our own Divi has its code audited regularly for possibly vulnerabilities. These audits are done internally and by hired third parties who specialize in WordPress security.
A good WordPress Theme is regularly updated. A theme cannot be secure, compatible with the latest version of WordPress, or improving if there are no updates. Frequent updates are sign of a well-resourced theme author who is dedicated to keeping their product up-to-date with the latest versions of both WordPress and its users most commonly used plugins. The web is not a static place, it is constantly changing. A good theme must keep up with it.
A good WordPress Theme is well supported. There is a 99.999% chance that at some point in the creation and subsequent life of your website you will need help with something associated with your theme. The last thing you want to happen when that time comes is to be dropping a comment or submitting a post on an early 2000's era support forum with a response time of "who knows?" You want a knowledgable team of experts you can get ahold of in a predicable (and short) amount of time. A team that not only knows what their doing but who is committing to solution and guidance you need to keep moving forward.
A good WordPress Theme is search engine optimizable. Some themes come with SEO features built in, others depend on the use of third party SEO plugins. Both of these things are fine and have their pros and cons. What a good WordPress Theme cannot do, is be designed in such as way that it makes SEO mistakes unavoidable–such as misusing heading tags in their page templates. A sloppy development error like this could hobble the potential of your website without you ever knowing it! So always look for themes that take SEO seriously.
A good WordPress Theme is responsive. Mobile devices are responsible for more internet traffic than desktop or laptop computers. Years ago, responsive design was a shiny new feature. Now, it's a requirement. It's a base-line. The very best WordPress Themes not only offer out of the box responsiveness but include fine tuning design tools that allow you to customize how your site is displayed on various devices.
These requirements may not be the sexiest, but they are essential to a good WordPress Theme. Every good option will start with these attributes as their foundation and then build a uniquely valuable product from there. That's where the rest of our key considerations come into play.
Does the Theme Type Match the Team Creating and Using the Website?
Everyone wants a great looking website that's fast and effective. That goes without saying. However, whether a website ever looks as good or performs as well for you as the demo site the theme creator made (and if it stays that way) has everything to do with the person or people who will be creating and maintaining the website. Matching the team to the theme is an often overlooked consideration that could be the difference between a thriving website and one that's full of pain points.
Let's take a look at the three primary WordPress Theme types and what makes them good (or bad) for different types of users. These three types are:
Pre-made or Single Use Themes
Theme Frameworks
Page/Theme builders
Thoughts on Pre-made or Single Use WordPress Themes
Pre-made themes are just that: themes that are pre-made from the ground up. You can find hundreds of pre-made themes on the WordPress.org theme repository, and premium ones on sites such as ThemeForest. These are by far the most prominent kind of theme, and they are designed for people who want more of a set-it-and-forget-it kind of website. They are inflexible by design. There may be tweaks to make and settings/configurations to adjust, but the design work and development has already been completed. It's essentially just waiting for you to drop your content into it.
The primary benefit to a pre-made or single-use WordPress Theme is that once you install it and setup your child theme, it's basically ready for you to begin populating it with content. This is also the primary drawback. If there are alternations or customizations you want to do, the theme is not really set up for that. Everything you do will likely require custom coding and for non-developers that can be quite challenging. It can also begin to feel like every little change requires you to fight against how your theme wants to work–which is of course frustrating.
The ideal user of a pre-made WordPress Theme is someone who wants to use that theme for the exact purpose it was designed for and nothing else. This cuts the web design and development time out almost entirely. All the user has to do is figure out the specific ins-and-outs of that theme, how it's setup/configured, and then populate it with their content.
Thoughts on WordPress Theme Frameworks
A WordPress Theme Framework consists of the core code of a WordPress Theme. This might mean it's literally a code library meant to be the staring point for custom theme development. Or, it could mean that it's a highly extendable parent theme meant to be paired with a wide variety of pre-designed child themes and plugins for different types of users.
If you can find a child theme and the right combo of plugins to use for your website idea, then the latter type of framework ends up being very similar in user experience to a pre-made or single use WordPress theme. The essential design and development is done and it's more or less just waiting for your content. The primary difference is that a WordPress Theme Framework is going to be a lot more extendable and customizable. Even if you eventually decide to change your whole site design, it won't require changing your parent theme–just the child theme. Either with one you create yourself or another one that has been pre-made by someone else.
There are two ideal users for a WordPress Theme Framework:
The first is someone who is or who is working with a skilled WordPress developer or WordPress development team. Theme Frameworks are, after all, meant to be a coding canvas. Which makes them excellent starting points for highly custom WordPress builds with demanding needs. Enterprise publishing websites come to mind.
The second is someone who is, for lack of a better term, a WordPress and Framework power user. Someone who knows (or who decides to learn) how to mix and match the right combinations of pre-made child themes, plugins, code snippets, and minor customizations to create quality websites for themselves or others.
The learning curve for WordPress Frameworks is much steeper than Single Use WordPress Themes but the possibilities are only limited by your technical know-how.
Thoughts on WordPress Page/Theme Builders
WordPress Page and Theme Builder Themes grew out of a trend that started years ago called "Multi-Purpose Themes." The idea being that it takes time to learn even the most simple pre-made or single use WordPress themes. If you're a developer, designer, or agency creating lots of new WordPress websites on a regular basis, that time adds up. It's more efficient therefore if you have one theme who's design and functionality is flexible enough that it will work for many clients. A starting point that is farther along than a framework but much more flexible than something designed to be single-use–often with design settings that dramatically limited how much coding is required to get a custom look.
These themes proved to be extremely popular. As a result, theme developers–like us here at Elegant Themes–looked for new ways to make advanced website design and development possible for all WordPress users. It began with the introduction of our flagship product, the Divi Theme, back in 2013. With it we introduced a drag and drop page builder that allowed even novice users to visually design complex pages with varying column sizes/configurations and 40+ page elements (like buttons, images, videos, and more) which we call "modules.
Over the years we've added thousands of design settings, design efficiency features, and unique functionality to Divi. All with the goal of empowering users of all skill levels to build better WordPress websites as quickly, easily, and enjoyably as possible.
An abbreviated list of some of the more useful and powerful features includes:
Code-free design control of every page and site element. All through a visual interface.
Over 1,200 professionally designed page layouts comprising 171 complete website designs. With news freebies released each and every week!
A powerful library and portability system that allows for saving, organizing, and importing/exporting of modules, rows, sections, pages, templates, settings and more.
A whole suite of design efficiency tools, including: global presents, "magic" color management, bulk editing, find & replace, keyboard shortcuts, and more.
Deep WooCommerce integration that allows Divi users to create beautiful and unique product pages.
Email provider support for list building.
Powerful split-testing for conversion optimization.
Theme Builder functionality. Allowing users to create unique headers, footers, and page templates visually.
Just as the multi-purpose themes before them aspired to be, WordPress Page/Theme Builder Themes really are for everyone. Beginners have tools and resources they can grasp relatively quickly that catapults their web design and development skills into the stratosphere. Power users have the ability to deeply learn a complete design and development system that dramatically increases their WordPress repertoire. And finally, seasoned pros–be they designers or developers–can do all of the advanced things they want or need to do but much easier and faster. And their clients have an easier time of using the site once it's handed over to them.
A Note on Page/Theme Builder Plugins
One option not discussed above is pairing a page/theme builder plugin with any theme you choose of any type. For example, if you find the perfect pre-made theme for a site on ThemeForest, but want to use a page/theme builder plugin like Divi's plugin, Beaver Builder, or Elementor for extra customization–you absolutely can!
Does Your Theme Leave You Room to Grow?
Even if a theme solution is everything you need to launch your minimum viable website, that doesn't mean it's going to provide you with everything you need down the line. It's worth taking the time upfront to consider what your website needs might be in a year, two years, five years, and making choices that your future you will thank you for. That might mean making it easy to improve your design without having to completely ditch your theme. Add an eCommerce solution without too much fuss. Or ensure it will be easy for people other than yourself to add content.
Is Your Theme Easily Translated?
Even the most optimized, high-performing website in the world can perform exponentially better if it's available in more languages. The problem for most websites is that their staffs don't include polyglot members who can spend all day effectively translating teach and every page into a number of different languages.
Thankfully, that's not necessary for (nearly) anyone these days. And a lot of that is because of the fabulous WPML plugin.
While the content of your site will be written in your language, making sure that your theme is compatible with WPML and other translation plugins is imperative to international success. Because this is so important, themes developers tend to include it in a list of prominent features. So make sure to look for it.
What Kind of Community and Ecosystem Does Your Theme Have?
What's that saying? It's not what you know but who you know? This can apply to your choice of WordPress Theme too! When you get a WordPress Theme you're also joining a community and an ecosystem. You don't have to make use of these things of course, but they can be of immense help in your WordPress and/or business journey. A large and thriving community means that there are other people who have likely done a version of what you're doing already. They'll have advice, encouragement, and hard learned lessons to share.
An ecosystem of people who make a living off of your theme can also be a huge boon. This means people have take the time to become experts in the theme and will be available for hire if you need to do something you're not personally capable of yet. It also means third party product creators! People who have made tools (in the form of plugins) that extend your theme and make it even more useful.
Take good note of the community and third party ecosystem surrounding your WordPress Theme of choice. It can change everything!
The Life-Changing Power of Choosing the Right WordPress Theme
Regardless of your needs, there is a theme out there for you. The WordPress ecosystem is full to the brim with quality choices, and we're sure you're going to find the right one for you, if you keep these things in mind.
That said, we want to showcase some folks from our own community who have used choosing the right WordPress theme to launch their careers and build their businesses.
Eileen Lonnergan

Eileen was a long-time member of the Divi community and our very first guest on the Divi Nation podcast. There really may not be a better way to show the power the right theme can have than by highlighting Eileen.
In our first episode of Divi Nation you'll hear the story of Eileen Lonergan. The journey she took from a career in marketing and advertising to becoming a one person web services business powered by WordPress and Divi. We also talk about the elements of successful solopreneurship and the lessons she has learned both on her own and through the process of creating the Divi Theme Users Facebook Group.
Yes, that's the Divi Theme Users Facebook group that we now admin. Head over there to check it out and see the kind of community that the right WP theme can bring together.
Josh Hall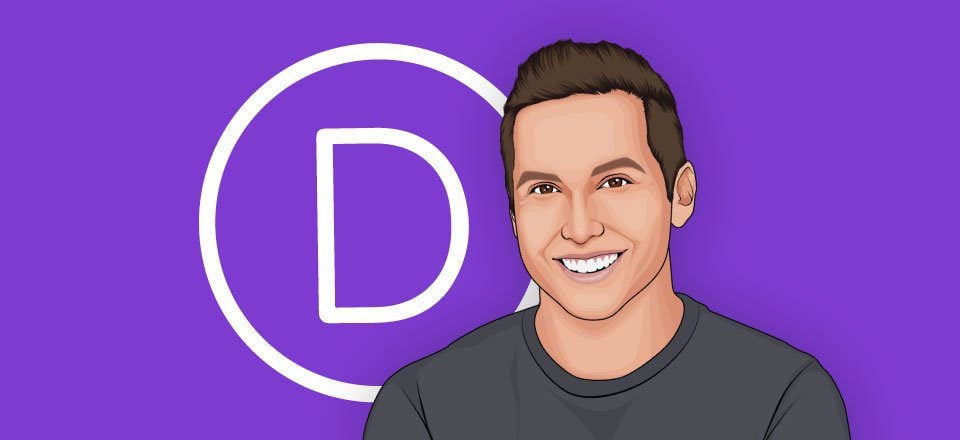 Josh Hall's "5 Ways Divi Changed my Business (and Life)" puts the impact a theme can have in perspective:
When I stumbled onto Divi, I had no idea of the impact it would have on me. It has become by far the most important tool in my business and one of the most beneficial and life-changing platforms in my professional and personal life.
That's pretty powerful stuff about a WordPress theme.
Chetan Prajapati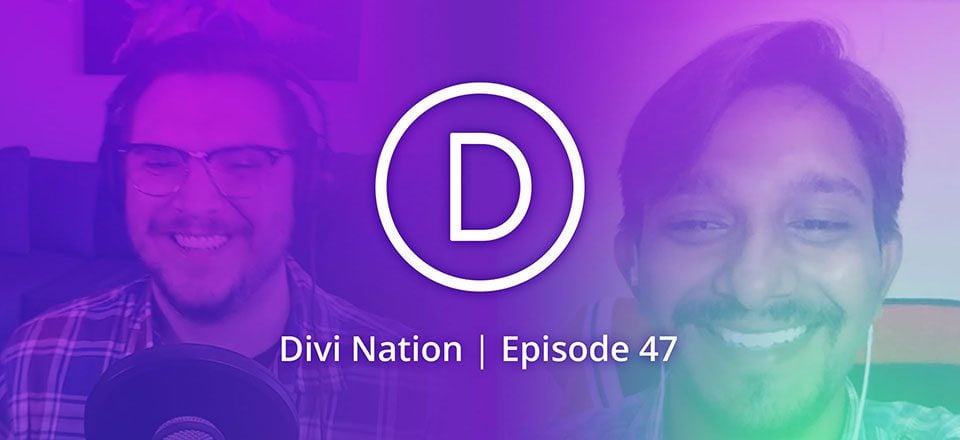 Another solid episode of the Divi Nation podcast, Chetan Prajapati was able to focus in and streamline his design thanks to his choice of theme.
In this episode of Divi Nation we talk with Chetan Prajapati, the lead developer at Collective Alternative. He's a WordPress developer who (before using Divi) used to create custom themes for every project. Now, he uses Divi for just about everything and loves the time it saves him. But he hasn't completely given up on custom development of course. Now he has his own approach to creating unique Divi websites.
That's the beauty of the right WordPress theme. You can combine your own previous experience with it and make something greater than it was, whether that is a custom theme, a page-builder, or a framework.
Geno Quiroz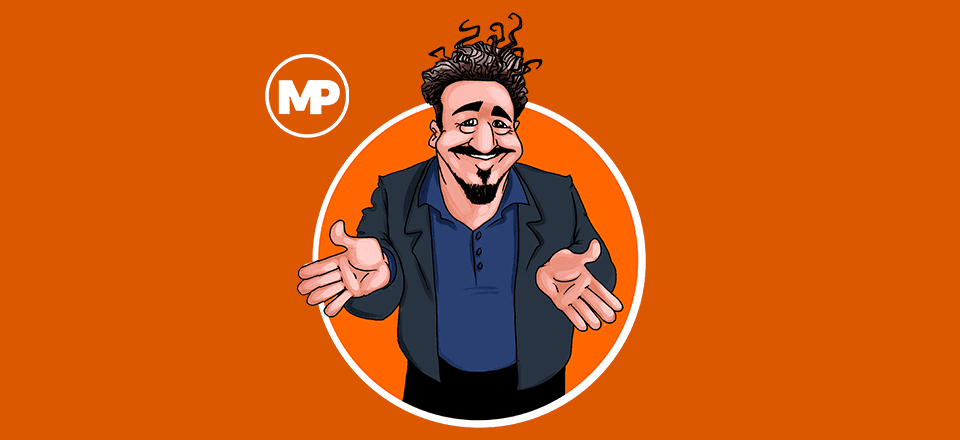 Geno Quiroz's post, "a href="https://www.elegantthemes.com/blog/divi-resources/geno-quiroz-how-i-built-a-successful-divi-white-label-business">How I Built a Successful Divi White Label Business," outlines what made Divi the right choice for a long-term investment with a single WordPress theme.
I have been building websites for years and have been using Divi exclusively since it's release. Back in 2015 I even joined Nathan Weller for an episode of Divi Nation, and the topic was on Building a Divi Consultancy.

Like most Divi users, I worked mostly with clients that needed help with their single website. Unfortunately, most of those clients rarely provide an opportunity for long-term ongoing work.
So, like most website design freelancers, I found myself always on the search for new customers and new projects. That all changed when I decided to stop looking for clients and started looking for Divi White Label Partners.
By landing on a specific theme that he mastered, Geno was able to expand his own brand using Divi as a foundation, knowing the theme was able to provide the foundation he needed to run a successful business.
David Blackmon

David Blackmon is a staple among the Divi community. If there's a Divi gathering, you just might find David there. And that's for a good reason: Divi has been a major part of his being able to run a successful business.
In this episode of Divi Nation guest host David Blackmon of Aspen Grove Studios and I talk about his journey as a WordPress entrepreneur using Divi and what taking that career leap has meant for him.
There's a lot we can all learn from David in the way that he found a tool that works for him and then made it literally work for him.
Olga Summerhayes

Olga is a familiar name in the WordPress world, and she has built much of her business around Divi.
Olga has been using Divi for a little over two years [note: that was at the time of recording] and in that time has been able to start her own web design business, build an impressive portfolio, and establish herself as a supportive and knowledgeable member of the community. She has a great story to share and provides a good example to follow for anyone looking to go all-in with Divi and web design.
And that's what finding just the right WordPress theme can really let you do: go all-in. When you find one that works, it just works.
Wrapping Up
Regardless of your budget, your expertise level, or your needs, you can find the right WordPress theme. There are free ones for use, freemium ones for trial, and premium licenses you can use to start your own business and live your dream. But the real kicker is making sure that you choose the right one. We hope that we've helped you think through that decision more clearly and make a confident choice.
Featured Image via vijay0401 / shutterstock.com