Email plays a vital role in your communications when running a business. Therefore, choosing the best business email provider can help you better manage customer interactions. Furthermore, it can save you money on email-related costs and enhance productivity. Figuring out which service to use can be challenging.
In this post, we'll explain what a business email provider is and why it's essential to use one. Then, we'll provide you with a list of ten of the best email providers for businesses. Finally, we'll help you choose the best option for your company. This can be a very important decision for your company and brand, so we want to make sure you have all the best information possible about the best services possible.
What Is a Business Email Provider?
A business email provider is a company that specializes in providing email services to businesses. It also typically offers a variety of features designed to help you manage your email communications more effectively.
These features may include:
Email hosting: Many business email providers offer hosting services for your email accounts on their servers.
Email marketing: Email marketing services can be valuable for promoting products and services to potential customers.
Spam filtering: Most email providers offer spam filtering to reduce unwanted and junk email.
Virus protection: This feature can help protect against viruses and other malicious software by scanning incoming messages.
Additionally, the best email provider also usually comes with technical support. This feature can be helpful for businesses that need help setting up or using their email accounts.
Moreover, some hosts, such as SiteGround, provide email services to their users. For instance, Cloudways uses the external service Rackspace that you can utilize to host your emails.
There are also SMTP services for sending emails through WordPress SMTP plugins. However, for this article, we'll focus primarily on solutions that businesses can utilize for branded emails rather than transactional ones. These include webmail, POP, and IMAP services.
10 Best Business Email Providers
Now that we understand more about the importance of a business email provider, let's look at ten of the top options. We made the following list considering each service's features, target audience, and pricing. While there is no perfect, one-size-fits-all solution out there, you should be able to find a service here that works for you.
1. G Workspace (Formerly G Suite)

G Workspace, formerly known as G Suite formerly known as Google Apps, is one of the industry-leading email service providers. Basically, it's a more professional, sophisticated version of Gmail made for business email.
Additionally, you can use G Workspace to create a professional email with your domain name and seamlessly integrate it with collaboration tools. These services include Google Docs, Sheets, Drive, etc.
Key Features for G Workspace Email Provider:
Simple setup and easy to use
Security features and admin controls
A plethora of apps and integrations
30 GB cloud storage per user (Starter plan)
100 participant video meetings (Starter plan)
G Workspace is for you if…
You need a reliable email provider with a suite of productivity tools.
Security features are essential.
You're looking for a familiar, user-friendly interface.
G Workspace Pricing: The Business Starter plan starts at $6 per month. | Learn More About G Workspace.
2. Outlook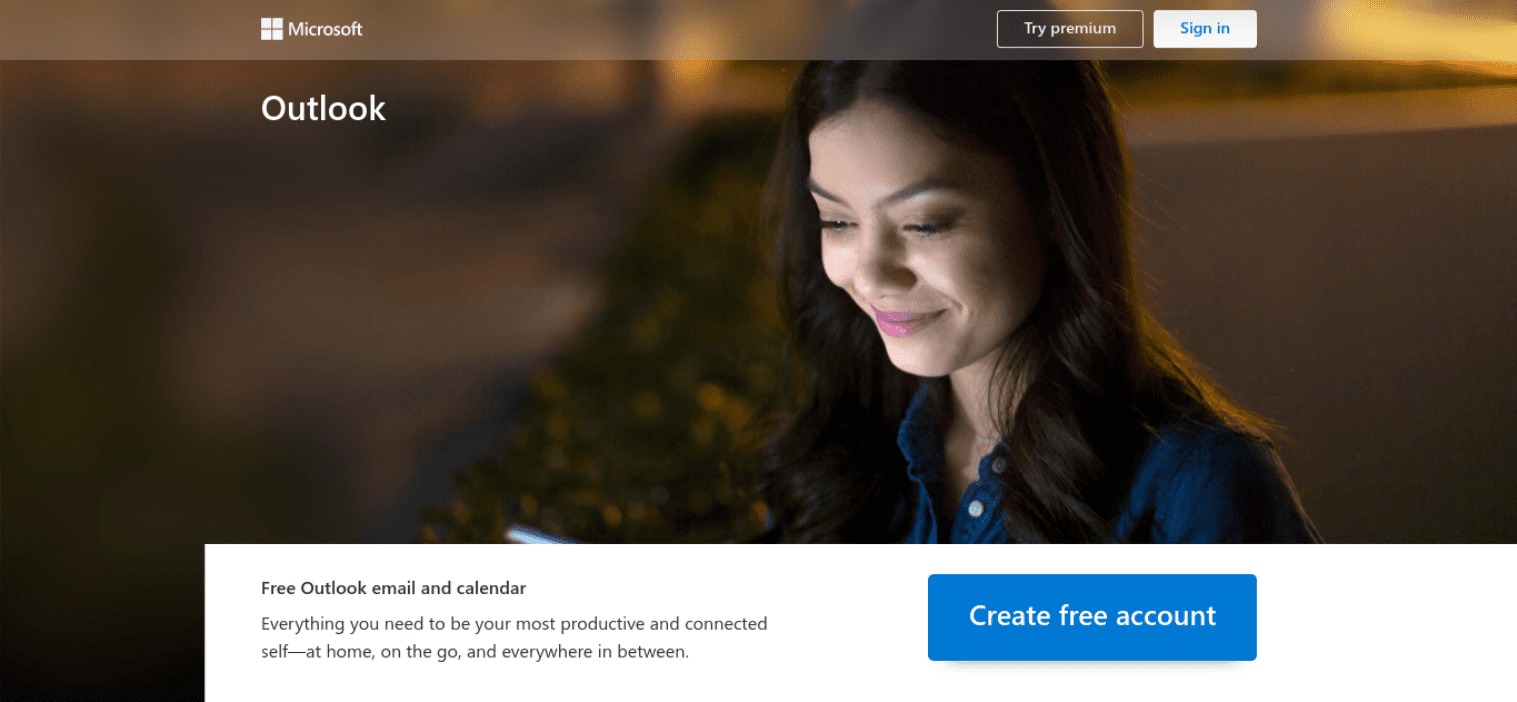 Microsoft Outlook is another popular email service provider. Overall, it is one of the best email providers if you're looking for multiple app integrations.
Outlook lets you connect with various tools, from Teams to Skype and Facebook to Trello and other email providers on this list. In addition to its clean, user-friendly interface, it also comes with 15 GB of free storage per user.
Key Features for Outlook Email Provider:
Email and calendar service
Search and organizational features
Email and inbox data encryption
Ransomware detection
Access to Microsoft 365 Office
Outlook is for you if…
You're a Microsoft Office user.
You want a free professional email.
Email and calendar organization tools are your primary concerns.
Outlook Pricing: Free, with premium plans starting at $69.99 per year (Microsoft 365 Personal package). | Learn More About Outlook.
3. Zoho Mail
Zoho Mail is a free webmail provider that is incredibly user-friendly. It has a built-in task manager and lets you customize the domain name for up to 25 connected email addresses.
Overall, Zoho can be ideal for budget-conscious businesses. And, it's an excellent provider if you don't need a high number of email addresses or the ability to send huge attachments.
Key Features for Zoho Mail Email Provider:
The ability to create custom domains
Support for multiple email protocols, including POP, IMAP, and SMTP
A webmail interface with support for themes and customizations
Spam filtering and virus protection
Email archiving and search
Shared contacts and calendars
Integrations with third-party apps and services, including Google Drive
Technical support 24/7
Zoho Mail is for you if…
You're a startup or small business owner.
You want a free or inexpensive email provider for your business.
Built-in email marketing and analytics tools are essential to you.
Zoho Mail Pricing: You can use Zoho for free for up to 25 users, including 5 GB of storage. Paid plans start at $1 per user per month. | Learn More About Zoho Mail.
4. Mail.com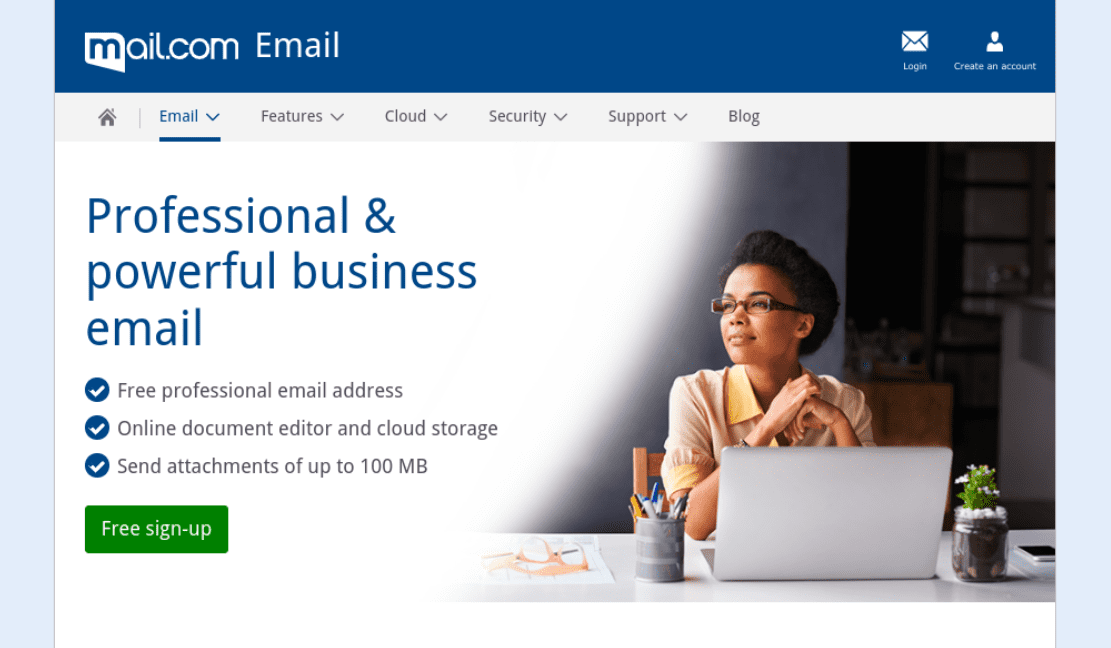 Mail.com is a web-based email service provider that offers free and premium email accounts. It has unlimited storage, calendars, contacts, and tasks.
In addition, it gives users access to over 200 domains for your email addresses post-@. Moreover,  Mail.com comes with an online document editor and cloud storage.
Key Features for Mail.com Email Provider:
Free professional email address
Online document editor and cloud storage
Address book with search and filter functions
Inbox organizer and calendar
Mail.com is for you if…
You're looking to create a professional email address for free.
You don't send large attachments.
You're a freelancer.
Mail.com Pricing: Free, with premium memberships starting at $9.99 per 3 months. | Learn More About Mail.com.
5. Proton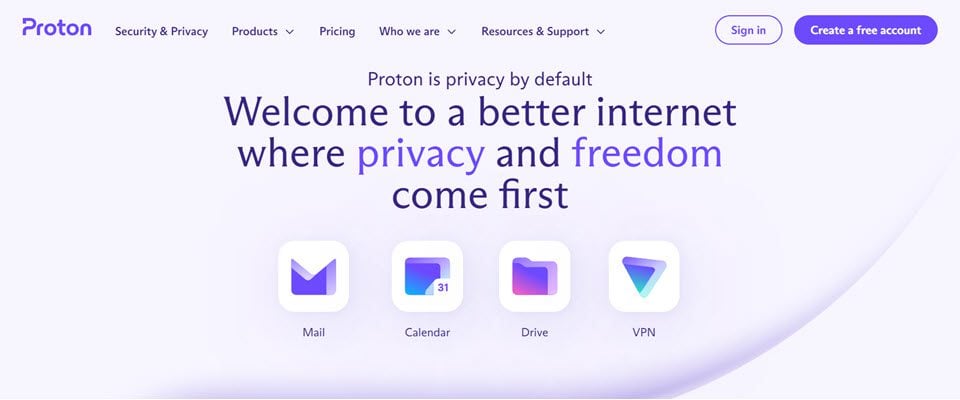 Proton is an encrypted webmail service based in Switzerland that prioritizes privacy and data security. Moreover, Proton provides free open source email accounts to its users.
There's an option to upgrade Proton for paid support and advanced features. Also, the service easy to use since it doesn't require any software installation. It's definitely worth noting the anonymous sign-up for Proton, as it's one of the few email providers that doesn't require a lot (read: any) identifying information about you, your users, or your brand to begin sending email.
Key Features for Proton Email Provider:
Automatic email security with end-to-end encryption
500 GB of free storage
Anonymous sign up and no IP address logging
Compatible with other email providers
Encrypted email with your business domain name
Proton is for you if…
Security and privacy are your primary concerns.
You send less than 150 messages a day.
You're working with a tight budget.
Proton Pricing: You can use Proton for free to send up to 150 messages per day. Additionally, paid professional plans start at 6.25 € per month. | Learn More About Proton.
6. Rackspace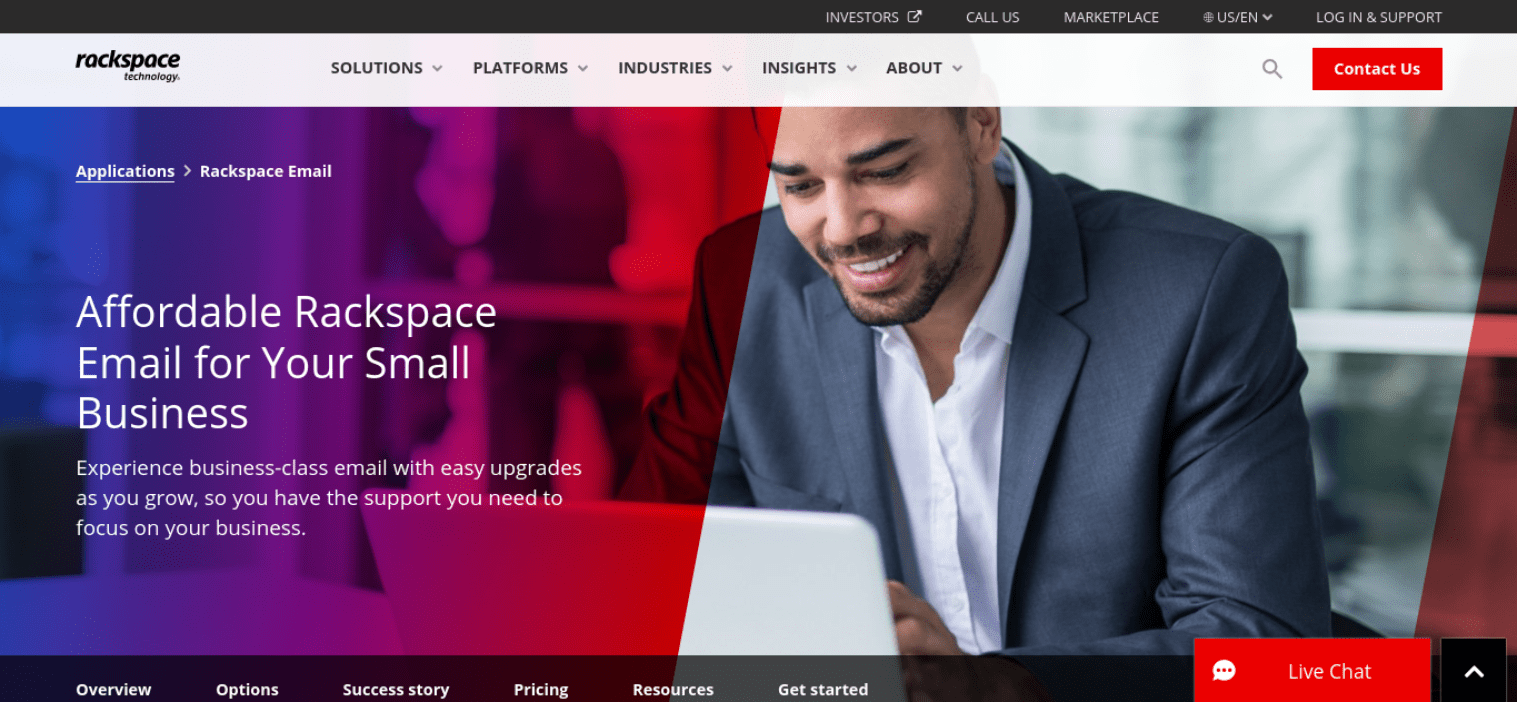 Rackspace is a cloud-based internet service provider that offers a webmail solution. It's fully compatible with Outlook and other popular desktop email clients.
Furthermore, Rackspace offers other business-related services. These include web hosting, cloud computing, and managed IT services. Therefore, if you need to consolidate your professional services into a single place, Rackspace can help with that, too.
Key Features for Rackspace Email Provider:
Domain aliases
Premium spam and virus protection
100 percent uptime guarantee
Automatic setup tool
Email forwarding
50 GB email attachments
25 GB mailboxes
Rackspace is for you if…
You're familiar with Outlook.
You want a solution that integrates seamlessly with mobile and tablet apps.
You're looking for a high level of support.
Rackspace Pricing: Plans start at $2.99 per user per month. | Learn More About Rackspace Mail.
7. Yahoo Mail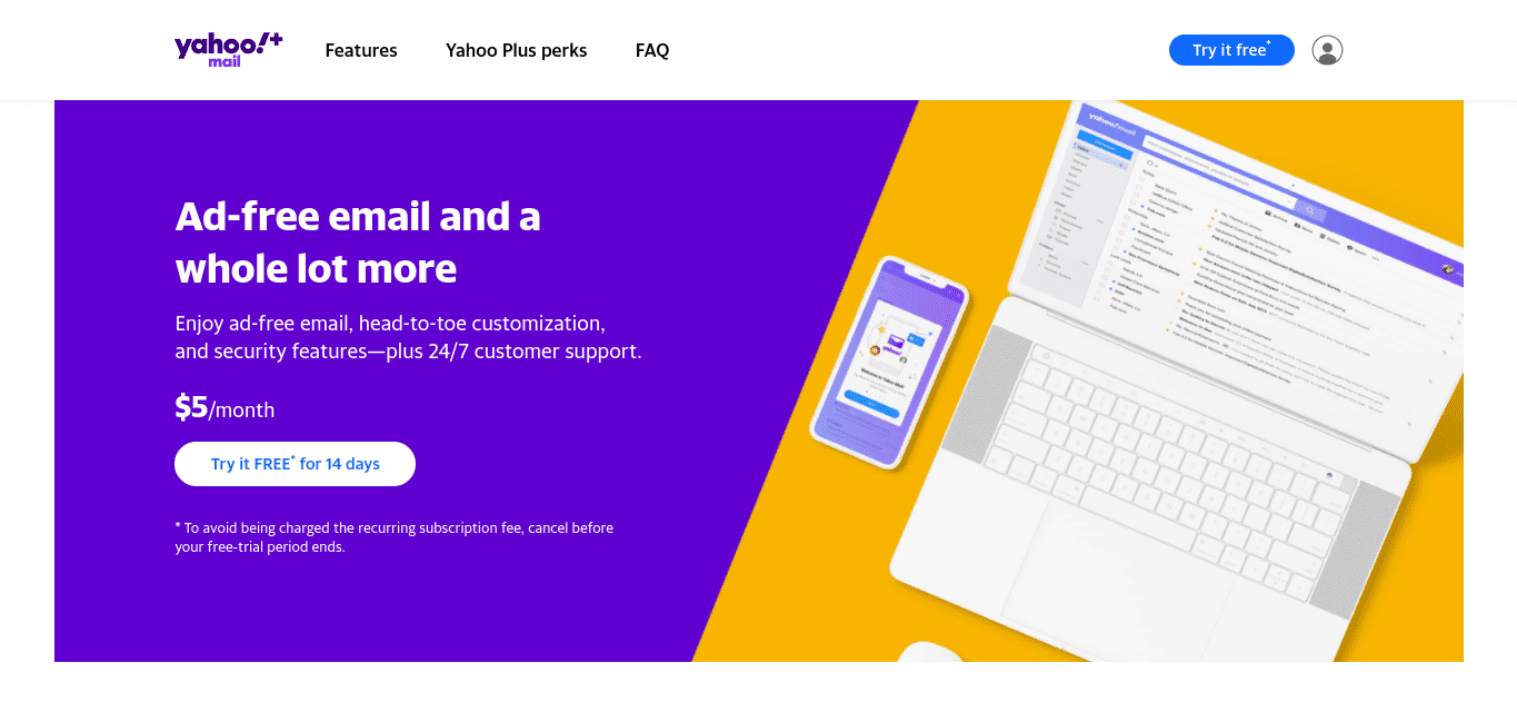 Yahoo Mail is a freemium email service provided by Yahoo. It offers four different email plans and an impressive 1 TB of storage. Therefore, it's an excellent choice for creatives sending large attachments daily. In addition, it comes with an intuitive interface with customizable themes.
Key Features for Yahoo Mail Email Provider:
Unlimited email forwarding
Virus and spam protection
Custom domains
Priority support
Custom branding
Domain hosting
Yahoo Mail is for you if…
You're looking for lots of storage.
You value a clean interface with organization tools.
You're familiar with Yahoo.
Yahoo Mail Pricing: Free. Yahoo Mail Plus plans start at $5 per month. | Learn More About Yahoo Mail.
8. IceWarp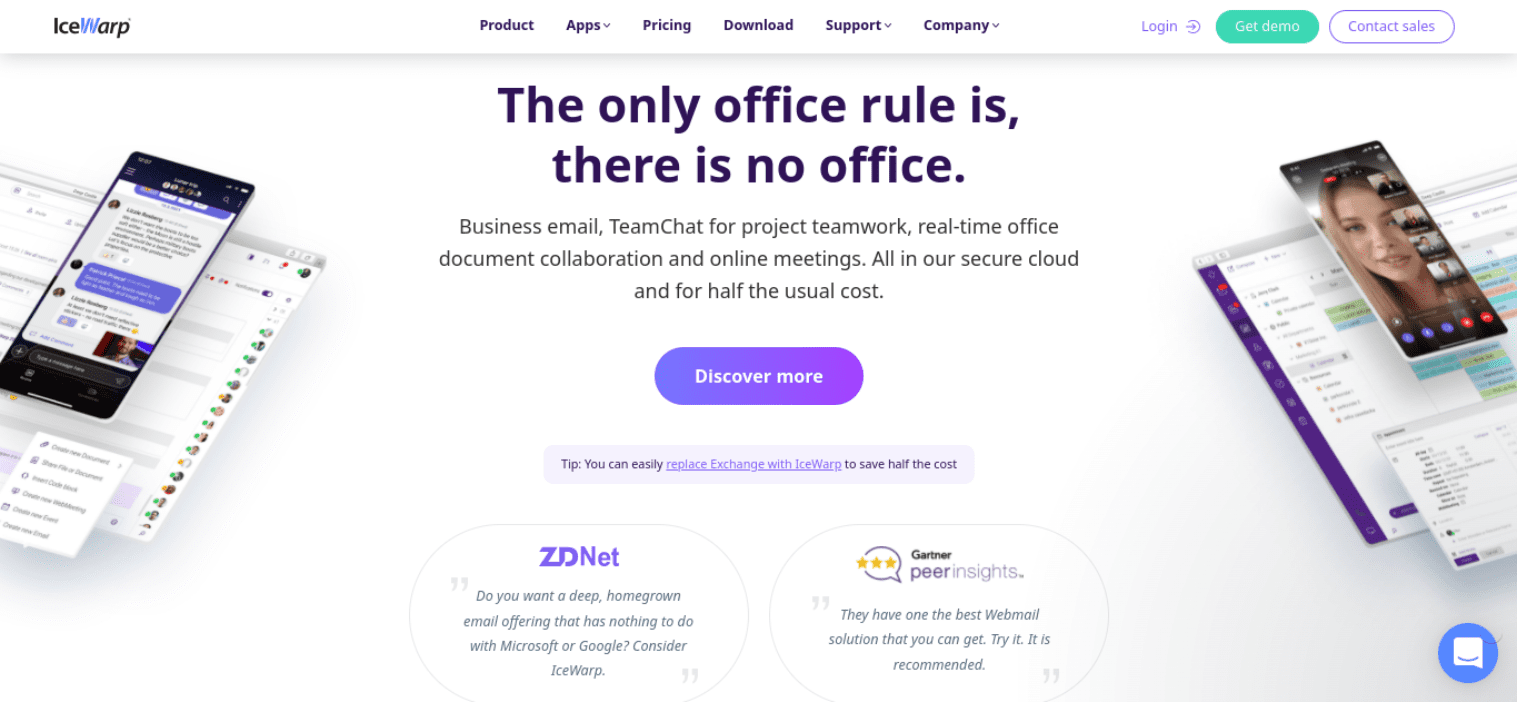 IceWarp is a cloud-based email and collaboration platform that you can use to create a business email address. It lets you manage calendars, chats, and other features. Overall, these features help enhance productivity and streamline communication among your team members.
Key Features for IceWarp Email Provider:
Mobile and desktop app integrations
Real-time office document collaboration
FileSync
TeamChat, email, and calendar
Outlook sync
5 GB email and 20 GB file storage
Antispam and antivirus protection
IceWarp is for you if…
You're looking for a collaborative solution.
You want to be able to sync with Outlook.
You're working with a tight budget.
IceWarp Pricing: Plans for Icewarp start at $2.50 per user per month. | Learn More About IceWarp.
9. GMX Email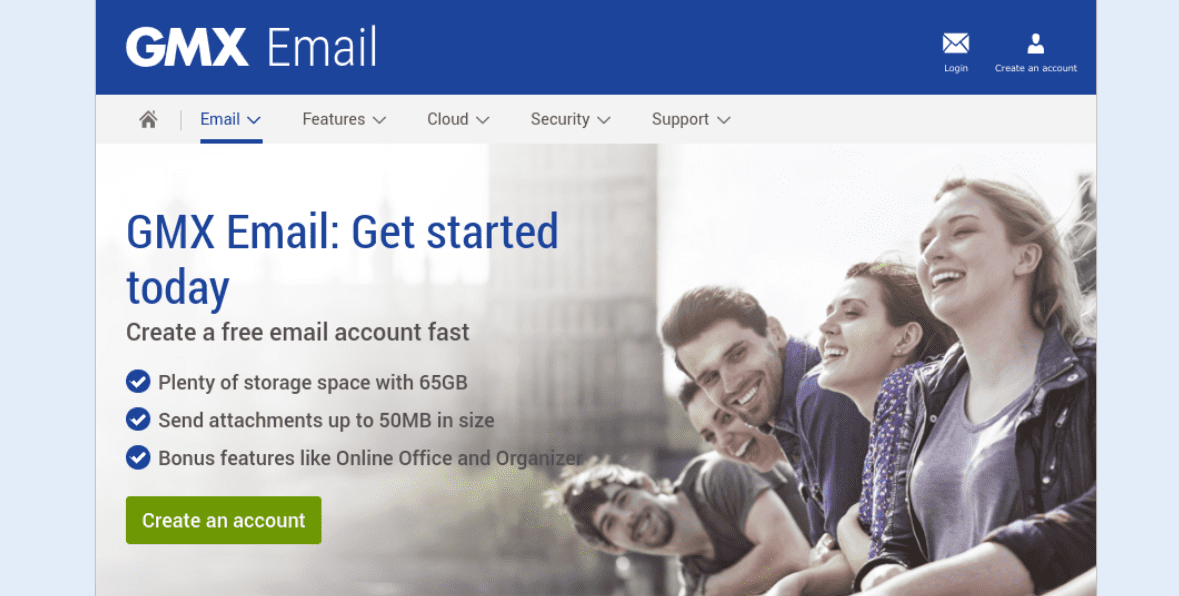 GMX Email offers a reliable email service for businesses and individuals alike. It provides users with plenty of storage space, an intuitive interface, and powerful security features.
Although GMX Email isn't as popular as other options on this list, it's been around for over 20 years. Furthermore, it offers noteworthy, reliable features, especially for a free service.
Key Features for GMX Email Provider:
Spam filtering
Inbox management templates
65 GB storage
File attachments up to 50 MB
The option to set up to ten alias email addresses within one account
GMX Email is for you if…
You're looking for a central inbox to manage multiple email addresses.
You want an interface that is intuitive and easy to use.
You're looking to create alias email addresses.
GMX Email Pricing: Free. | Learn More About GMX Email.
10. iCloud Mail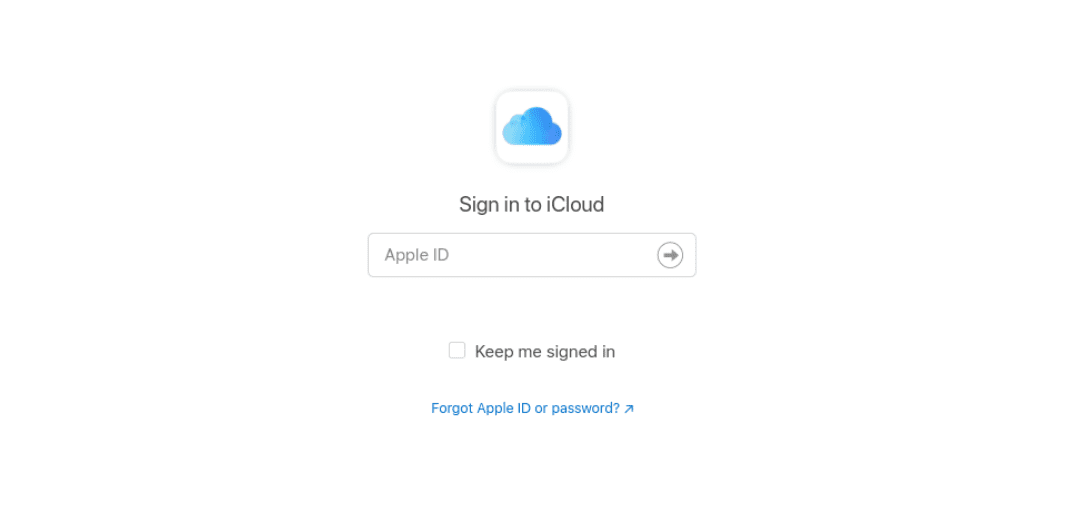 iCloud Mail is a free email service from Apple that allows you to send and receive emails from any device. This email provider integrates with all of Apple's other iCloud services. Therefore, this feature makes it easy to keep your contacts, calendars, and files in sync across your devices. In addition, it is highly secure and offers several features to help protect your privacy.
Key Features for iCloud Mail:
Spam filtering
5 GB of free storage (shared between apps and devices)
Search functionality
One-click "unsubscribe"
Hide My Email
Option to add a custom email domain as your business email address
iCloud Mail is for you if…
You want an email service that integrates with other Apple products and services.
Data encryption is a top concern.
You're a Mac user.
iCloud Mail Pricing: Free, with upgraded plans starting at $0.99 per month. | Learn More About iCloud Mail.
Final Thoughts on Business Email Address Providers
Email is a critical aspect of running a successful business. However, with so many providers to choose from, figuring out which one to use can be overwhelming. Fortunately, there are a handful of reliable options available at affordable prices.
Overall, the best email provider for your business will depend on various factors. With that said, if you're looking for an all-in-one suite of email collaboration tools, we recommend G Workspace or Zoho Mail. But if you're hosting with Cloudways, then their collaboration with Rackspace is a no-brainer. And, if privacy and encryption are your biggest concerns, you might consider utilizing Proton.
Do you have any questions about the best email providers for businesses? Let us know in the comments section below!
Featured Image via hands / shutterstock.com