WordPress is the most popular content management system (CMS) in the world, used on more than 44% of websites on the internet. While there are a plethora of plugins you can use to improve your site, a new and better way is emerging: artificial intelligence (AI). By using AI, you can enhance your copy, generate images, improve SEO, bolster security, and even personalize the user experience. In this post, we'll share a few ways how you can improve WordPress with AI.
Let's get started.
What is AI?
AI involves the use of computer systems to perform tasks that normally a human would do, usually in a fraction of the time. Using AI, you can create images, videos, and even music with a simple text prompt. AI can also process complex tasks like analyzing millions of data points in mere minutes.
A popular form of AI used to create text and images is called generative AI, which works by training two systems, a discriminator and a generator, to generate output. The generator is used to create text, images, and other generative content, depending on the dataset it's trained on. During training, the generator presents its creation to the discriminator, prompting the discriminator to determine whether the output is real or artificial. As training evolves, the generator is eventually able to fool the discriminator to the point that it can't tell the difference between the real and synthetic media. The result is the generated image, text, music, or video you'll see once the process is complete.
Benefits of Using AI With WordPress
If you're thinking of incorporating AI into your WordPress website, you'll be pleased to know that there are plenty of benefits to using it. Through the use of AI, you can improve your website's performance, optimize images, make performance enhancements, and even create or enhance your site's content. Several AI products, such as Divi AI, can help you boost your SEO through AI-generated copy. If you're looking to create images or enhance them with AI, Divi can help with that too. Regardless of what your site needs, there are various tools and WordPress AI plugins out there that can help you step up your game.
How To Improve Your WordPress Website With AI
When it comes to AI, all of the options can be confusing. It's important to understand what's out there to determine what works for your specific situation. In the following section, we'll walk you through different ways to improve WordPress with AI and the tools to use for each.
1. Enhance Your Website's Copy
One of the most immediate ways to improve WordPress with AI is by using it to improve your website's text content. There is a lot of AI writing software out there, including Jasper, but few have the ability to improve your copy automatically within WordPress like Divi AI can.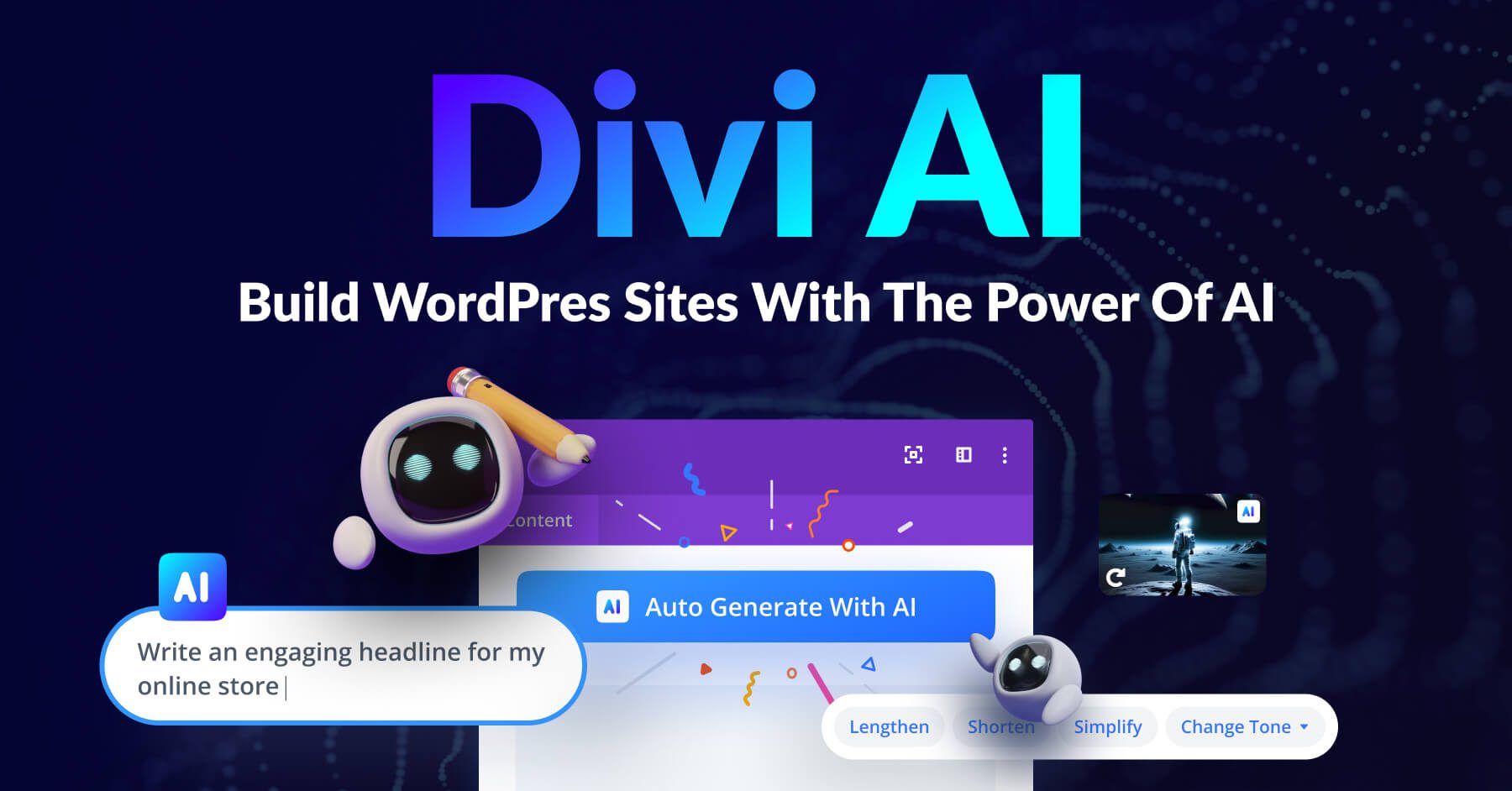 Divi AI stands out from its competitors by allowing you to integrate AI directly into the design experience. With direct integration into Divi's Visual Builder, Divi AI can suggest text for your site based on surrounding content. In addition, it can improve your existing copy by allowing you to insert relevant keywords and specify a set number of words to generate.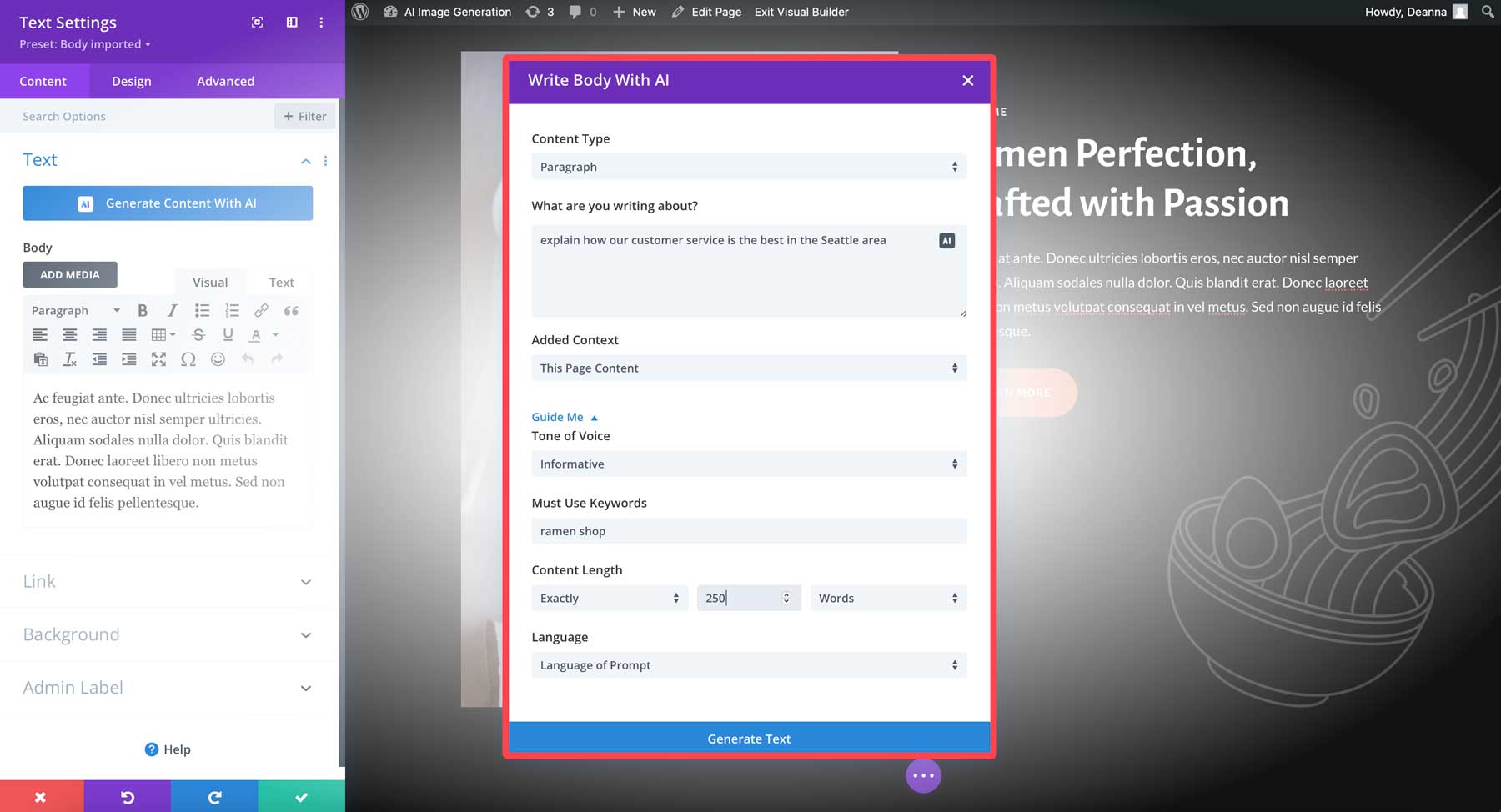 Being able to create keyword-rich content for your site is excellent for SEO and gives you a much better chance at ranking high in search engine ranking pages (SERPs). By using an AI product like Divi AI, you can write SEO-quality copy at the click of a button.
2. Create High-Quality Images for WordPress With AI
Another way to improve your WordPress website with AI is by incorporating AI art. Using a quality tool like Divi AI, you can generate images for your content with AI. Anyone who's worked with WordPress for any period of time knows the challenge of finding quality photos on the cheap. Additionally, finding the right image for your content can be challenging, to say the least. Most of us don't have access to an affordable professional photographer, so using AI to generate images is a great way to add pictures without breaking the bank.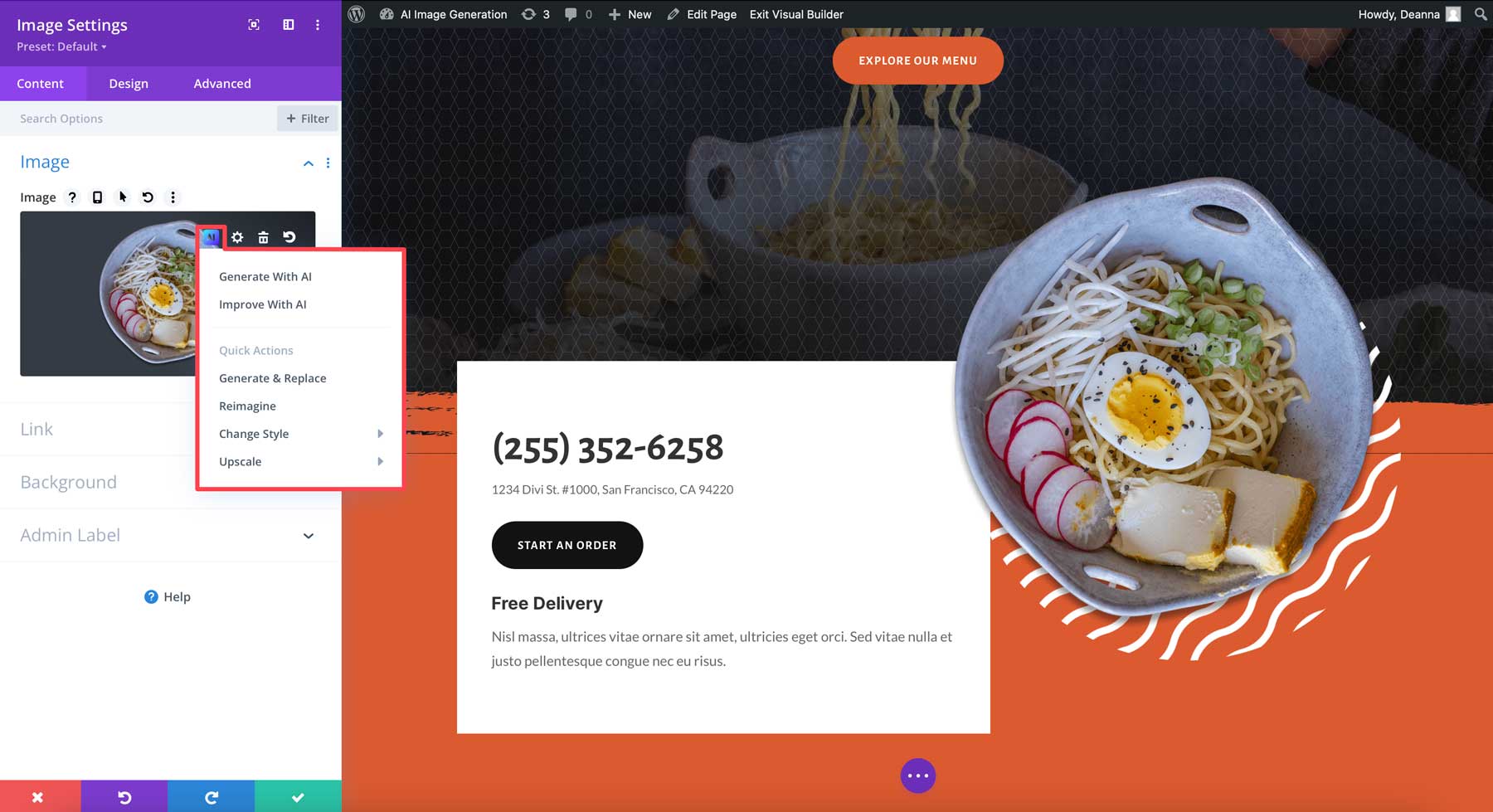 Divi AI integrates into the Divi Builder and allows you to create images for products, posts, pages, or anywhere your site may need. All you have to do is describe the image you need by inputting a text prompt, and Divi AI will take care of the rest. In addition to that, you can improve your existing photos by refining them with AI. The best part? It's easy to use, is affordable at $24 a month, and allows you to create unlimited images and text for your website.
3. Improve Your Website's SEO
One of the most important aspects of successfully running a WordPress site is optimizing it for search engines. There are several factors to consider, including keyword research, off and on-page SEO, and rich snippets, which all contribute to a successful SEO strategy. By leveraging the power of AI, you can easily stay on top of these important tasks with speed and efficiency. For example, using a good AI SEO tool such as Surfer SEO, you can analyze content as you write it. Through artificial intelligence, Surfer SEO can analyze competitor keywords, suggest new ones, and even instruct you on how often you should use them within your content. Surfer SEO also integrates seamlessly with WordPress and other SEO plugins, giving you an excellent head start on competitors.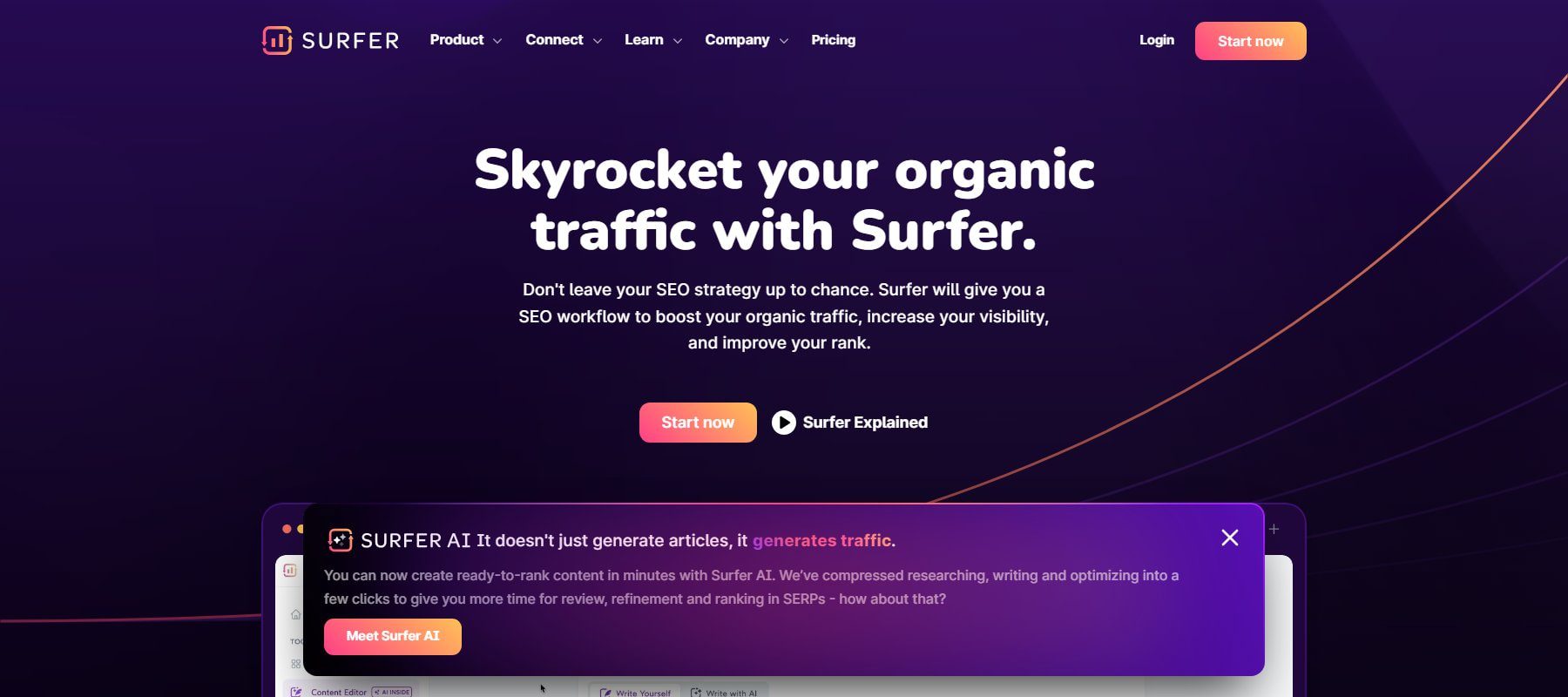 4. Improve Customer Satisfaction
A live assistant embedded in your WordPress website is one of the best ways to improve customer satisfaction. Through AI programs like Tidio, you can incorporate live chat into your site without the need for human management. Tidio can answer the majority of customer questions automatically, freeing you up for more important tasks. This is especially beneficial if you are a one-person operation or have limited funds to hire someone else to handle it. Tidio is excellent for fielding pre-sale questions, setting up a support ticketing system, or conversing with your site's visitors.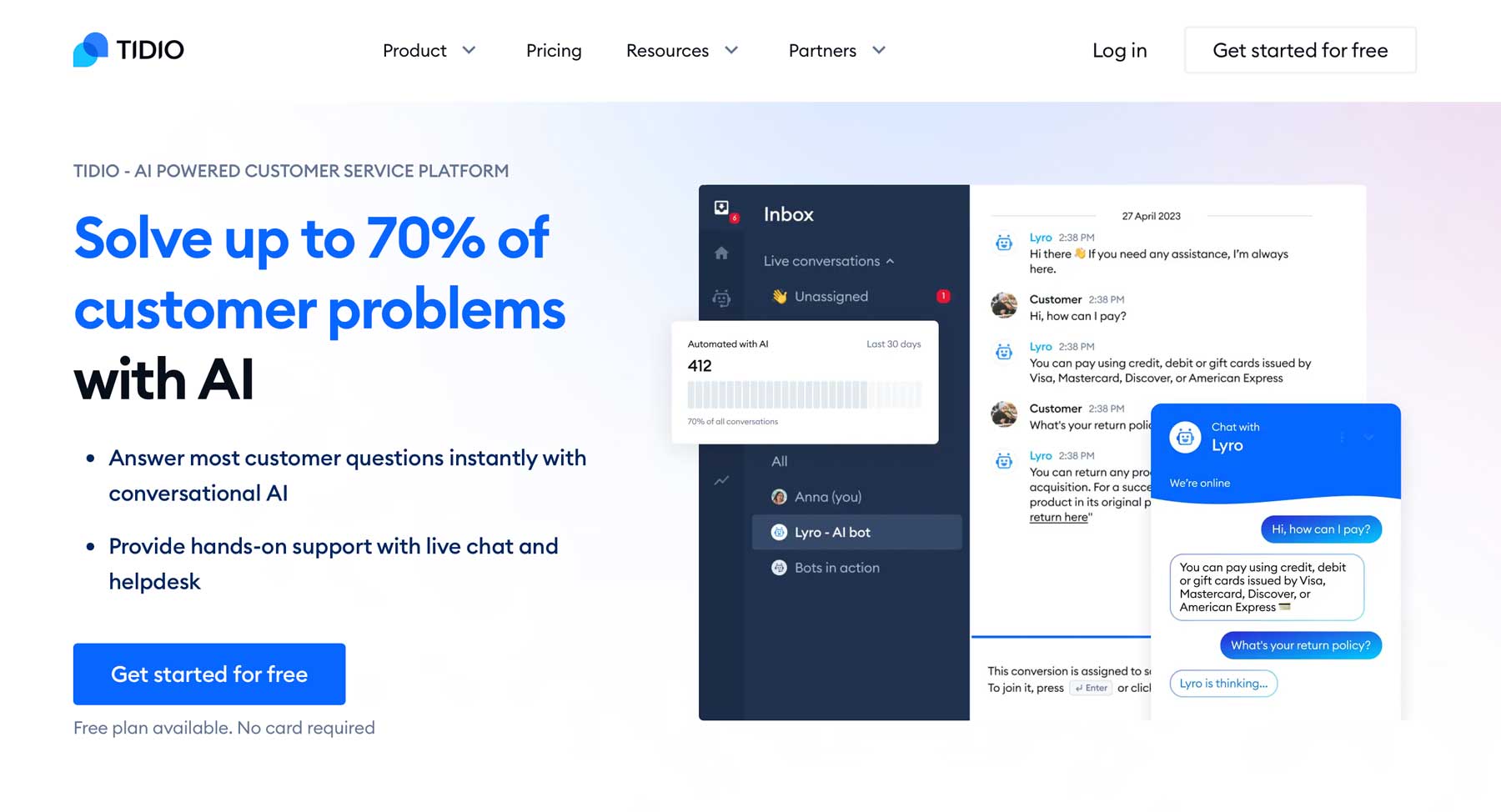 5. Boost Your Website's Performance
Keeping your site speedy should be at the top of your list of things to do if you're looking for ways to improve your WordPress website with AI. Slow performance is a surefire way to plummet your site in SERPs. Thankfully, AI software such as Swift Performance can keep your site running fast and smoothly. As an all-in-one AI caching plugin for WordPress, Swift boasts automatic speed enhancements by optimizing core web vitals. In addition, it handles tasks such as CSS, HTML, and JS minification, along with image optimization, so you'll worry less about your site's performance and more about other business-related tasks.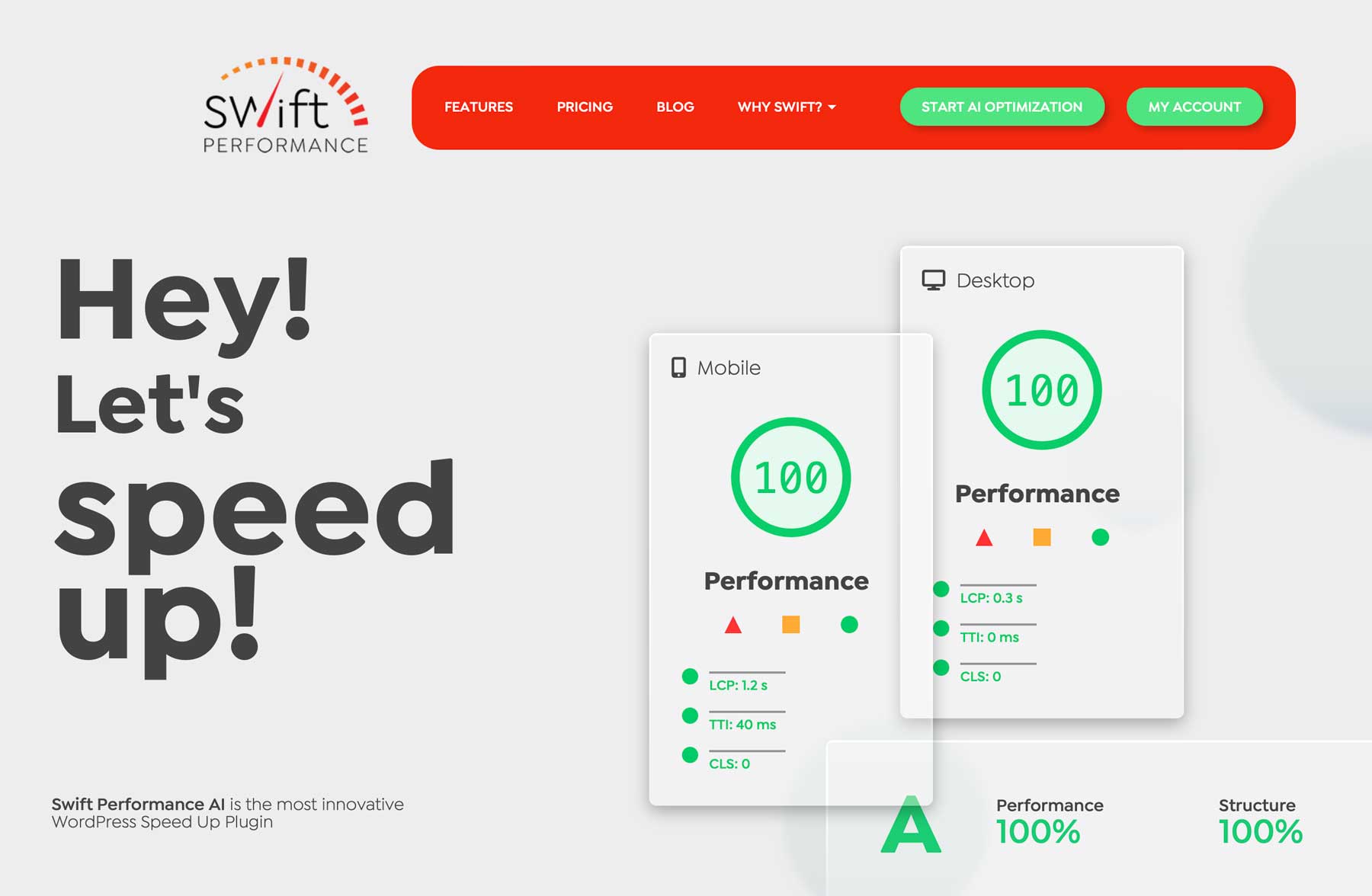 6. Keep Your Website Secure
With nefarious actors always looking for opportunities to do harm, securing your WordPress website is a must. Security starts at the server level, so it's important to choose the right WordPress hosting company to partner with. SiteGround is one of our favorites because they are optimized for WordPress, have amazing features, and an affordable price point. To help keep their server infrastructure secure, they incorporate an artificial intelligence anti-bot to continuously scan for malware and block brute force attacks.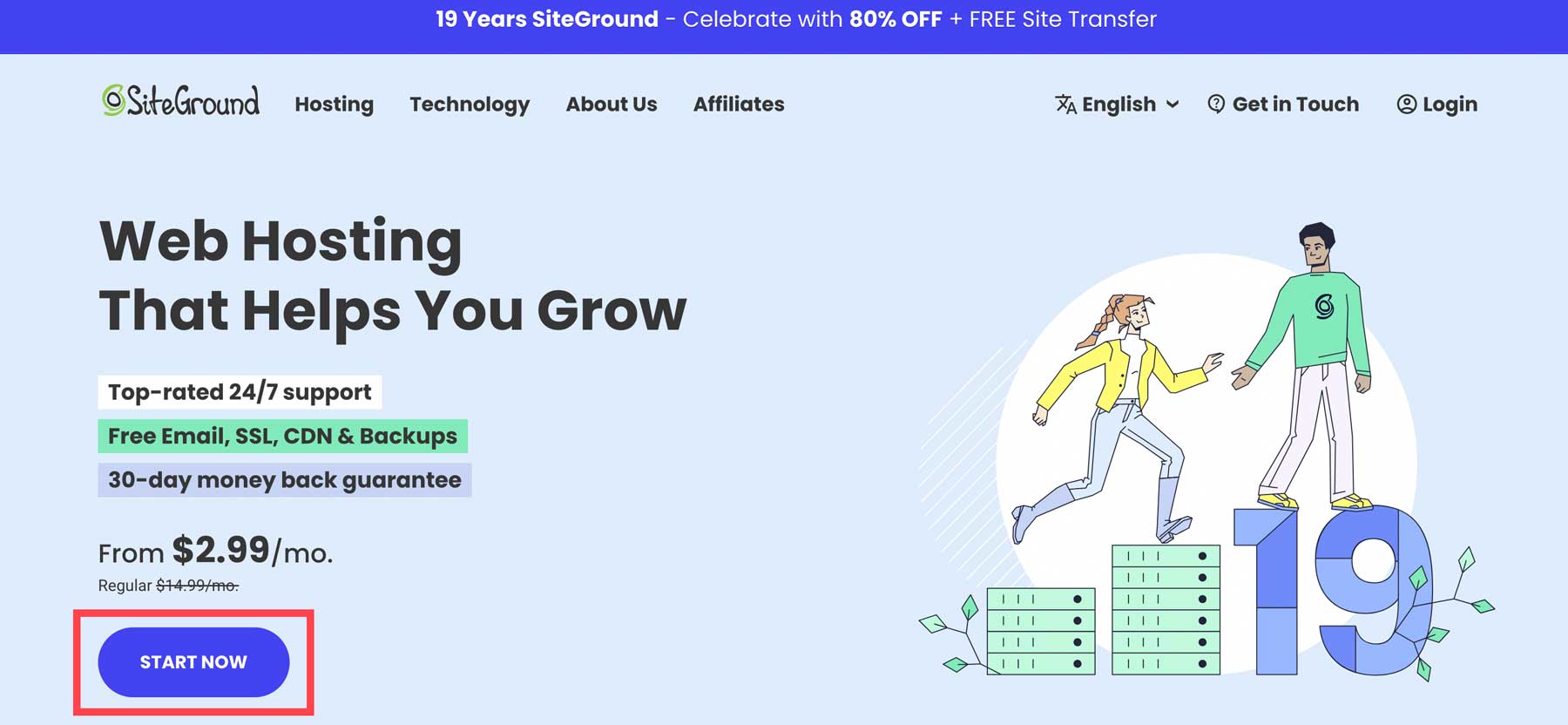 7. Personalize the User Experience
Through a combination of an analytics plugin and an AI chatbot, such as Writesonic, you can determine the type of people who visit your site and how they use it. By knowing who your customers are, you can easily cater to the user experience directly for them. Additionally, through segmentation, you can analyze what different groups are looking for, then use that information to create customized landing pages for each group, allowing you to test which works best.
Incorporating AI into the mix gives you a distinct advantage over your competitors. For example, using data points collected through analytics, you can ask AI to provide insights on the data, giving you ideas on personalizing the UX directly to a specific group.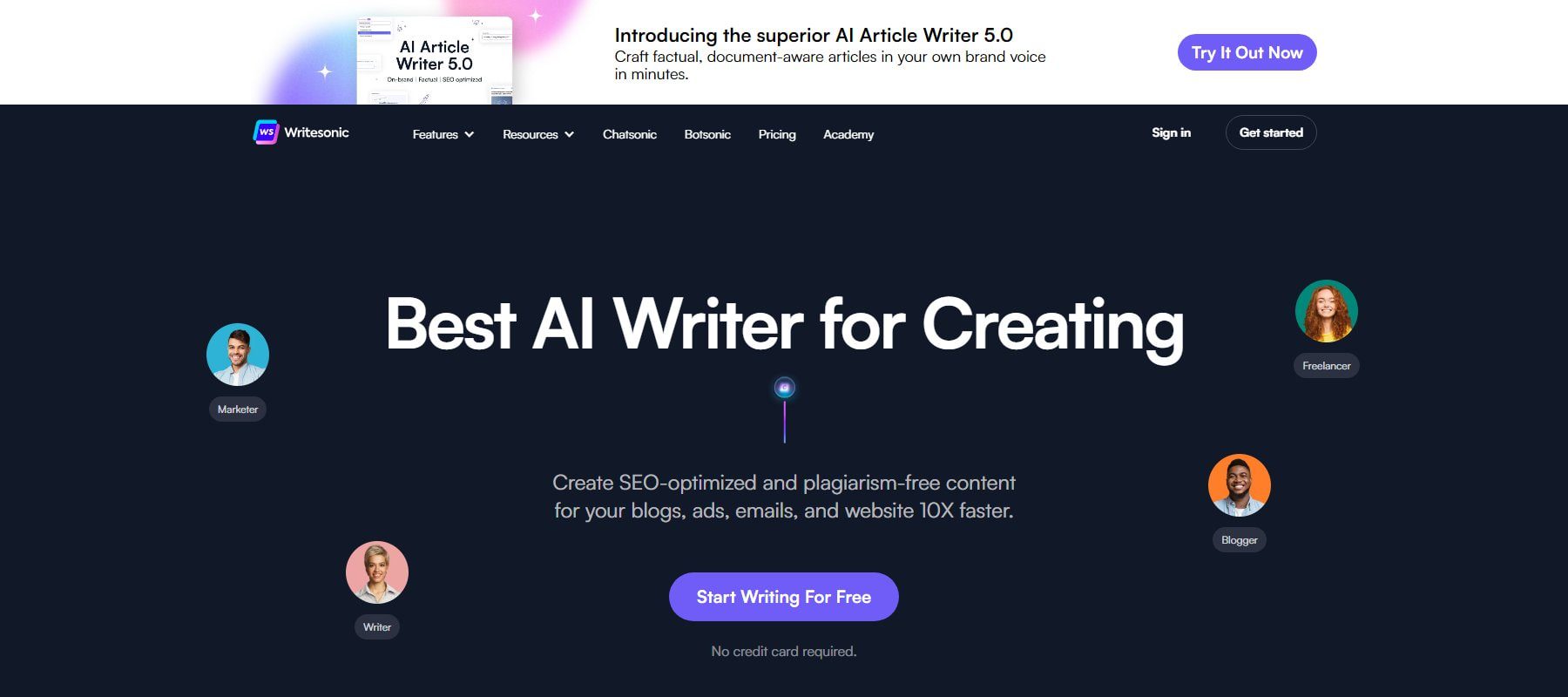 8. Optimize Bulky Images
One of the biggest speed killers on a WordPress website is oversized images. Among Google's core web vital metrics, time to first byte (TTFL) weighs heavily on how your site is graded. A poor score warrants a dip in the SERPs, so making sure your images are sized correctly plays a big role in search results. By using a WordPress image optimization plugin like ShortPixel, you can optimize and compress your images, making search engines happy. It works by incorporating AI to resize your images on the fly, ensuring that every image you upload is sized correctly, resulting in a much faster page loading time.

Future-proof Your WordPress Website with AI
By leveraging generative AI, you can effortlessly create engaging content for better SEO and user engagement, generate high-quality images, and offer personalized content to your site's visitors. Tools like Divi AI allow you to streamline content creation and optimization in just a few clicks, while Surfer SEO breathes new life into your SEO strategy. Incorporating AI into WordPress saves time and can nurture personalized user experiences. As AI technology develops, it promises to reshape the digital landscape, blending WordPress with AI for better, faster websites. Whether you want to take your creativity to the next level or incorporate an AI chatbot to spearhead customer engagement, AI-driven solutions are the way of the future.
How do you incorporate AI into your WordPress website? Let us know by dropping a comment below.
Featured Image by Divi AI