One of WordPress' greatest strengths is its constant state of evolution. A solution that doesn't exist today may well exist tomorrow. And while it can be all too easy to assume that the best plugins are those that have been in development for years, the latest plugins have a great deal to offer, even if they haven't attracted a huge number of downloads (yet).
With that in mind, I took it upon myself to trawl through the WordPress.org plugins directory to unearth some of the best free plugins available that were first released in 2015. I was surprised at how easy it was to find high-quality plugins, and I had to cut the list short at 10. In reality, I could have featured far more.
Whether you want to better manage comments, customize WordPress to match your branding, add social sharing buttons, turn your website into a fully-fledged digital media e-commerce store, or achieve something else altogether, there is something for you below. Enjoy!

WordPress comments management is, in my humble opinion, one of the most underdeveloped features within WordPress core. I've attempted to tackle that issue myself with Advanced Comments Moderation, and I'm always on the lookout for complementary plugins.
Enter Yoast Comment Hacks. Developed by one of the most reputable WordPress development teams in the world, this plugin offers a number of small 'hacks' that are used by the Yoast team in moderating their own site (the following list is taken from the WordPress.org plugin description):
Cleaner comment notification emails.
The option to disallow comments below a certain length.
The option to redirect first time commenters to a thank you page.
An input field on the comment edit screen to change the comment parent ID.
Links in the admin comments section to email individual commenters.
A button in the WordPress toolbar to email all the commenters on a post.
I'm impressed with all of the features, but especially the comment notifications clean-up. To give you an idea of the benefits of this particular feature, consider first this standard notification: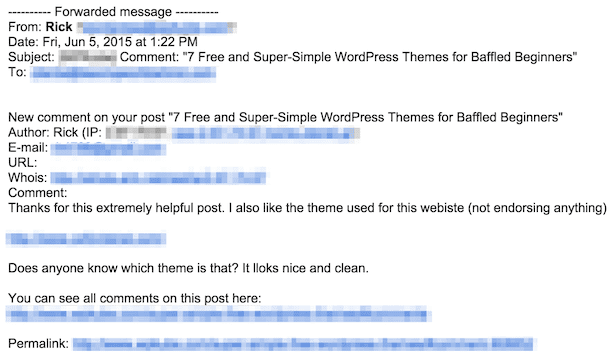 Now take a look at the 'sanitized' version, courtesy of Yoast Comment Hacks: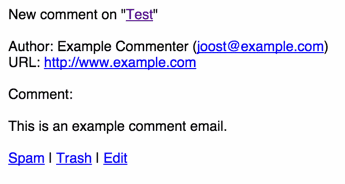 That particular feature aside, if you're involved in comments moderation on a WordPress blog, I heartily recommend that you give Yoast Comment Hacks a close look.
Take a closer look at Yoast Comment Hacks on WordPress.org.

The standard WordPress login screen is functional, if underwhelming: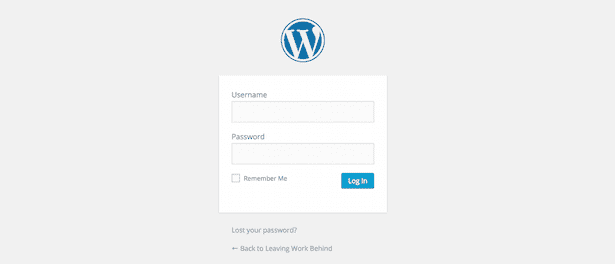 It's fine for your average blogger, but if you run a site that requires user/member login, the standard WordPress login screen is hardly going to augment your brand.
That's where the snappily titled Custom login Plugin-Login Page Styler (shortened above to prevent your brain from imploding) comes in: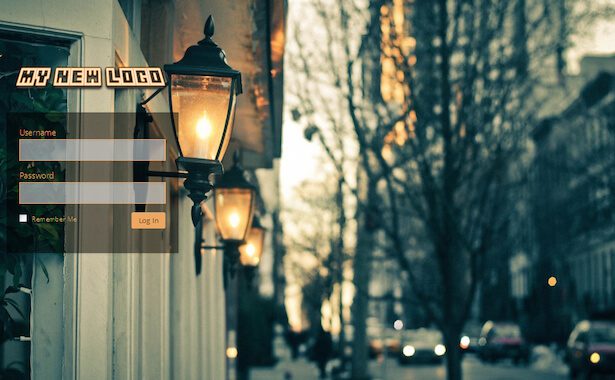 This plugin has a flawless five-star rating on WordPress.org, which is no mean feat, especially considering that it is a freemium offering. (Usually you'll have at least one disgruntled WordPress user marking it one star for that reason alone.)
Plugins of this ilk can often look promising but fail to deliver in terms of user-friendly customization features. Custom login Plugin-Login Page Styler is not one of them; it enables you to do all of the following without touching a line of CSS:
Hide or change logo.
Hide or show the login error message.
Reposition the login form.
Edit the login box's styling.
Edit the form labels' styling.
Edit the Log in button's styling.
There are plenty of plugins like Custom login Plugin-Login Page Styler available, but it stands out – which is all the more impressive when you take into account that it was only originally released earlier this year.
Take a closer look at Custom login Plugin-Login Page Styler on WordPress.org.

It can be easy to dismiss relatively new plugins on the basis that they can't be particularly advanced in terms of functionality, but Portfolio proves otherwise. Just check out the following video:
If that doesn't impress you, check out any of Portfolio's varied live previews:
In fairness, you're not going to get all of the functionality that you might expect from the free version – for example, you only get one layout style, as opposed to the premium version's three. That said, Portfolio certainly offers enough functionality to stand on its own two feet as a genuinely complete plugin; something that cannot be said for all free versions of premium products. Furthermore, if the developer's responses to feedback on WordPress.org is anything to judge by – especially this completely unfair one-star review – their support is top notch.
Take a closer look at Portfolio on WordPress.org.

The WordPress core team appear to be hellbent on further developing the WordPress Customizer, in the face of not inconsiderable opposition. As such, it's hardly surprising that anti-Customizer plugins such as Customizer Remove All Parts have started cropping up.
The developer's own description says it all really:
[Customizer Remove All Parts] prevents any Customizer scripts from loading and removes all links and buttons to [the] Customizer in the dashboard and admin toolbar.
The functionality is flawless, and much appreciated by the 16 five star reviewers on WordPress.org (including Sarah Gooding of WP Tavern – a solid seal of approval).
Take a closer look at Customizer Remove All Parts on WordPress.org.
Like Customizer Remove All Parts, Naked Social Share is another fantastic option for WordPress developers, though for different reasons. This plugin focuses on adding useful functionality, rather than removing it.
In a nutshell, Naked Social Share enables the easy insertion of plain, unstyled social sharing buttons for Facebook, Twitter, Pinterest, StumbleUpon, and Google Plus:
Think of it as a social sharing buttons framework for you to build upon. It's a great option if you're building a theme and want to incorporate social sharing buttons in a specific style.
Five ratings (at an average of 4.8) from less than a hundred active installs (at the time of writing) demonstrates that Naked Social Shares' limited user base truly appreciates its clean and simple functionality.
Take a closer look at Naked Social Share on WordPress.org.

With the bare bones covered, let's now move onto a more bells-and-whistles solution for social sharing buttons.
You might reasonably think that when you've seen one social sharing plugin, you've seen them all, but AccessPress Social Share is worth a closer look. There are a few things that, in my opinion, set it apart:
Five different button themes to choose from.
Efficient API usage (for minimum load burden).
Caching functionality.
Responsive design.
Intuitive settings.
Proactive support.
There is a premium version of AccessPress Social Share that offers many additional features, which is great news not only if you want that functionality, but also because it vastly increases the likelihood of long-term quality support for the free version.
Yes, there is a huge number of social sharing plugins available, but this arguably looks as good an option as any. And I'm all for championing the underdog 😉
Take a closer look at Naked Social Share on WordPress.org.

Swifty Bar is definitely one of my favorites from among this roundup. You can gain a pretty solid understanding of exactly what this plugin does from the above image alone, and if you're anything like me, you'll be impressed.
Swifty Bar enables you to add the following elements to a 'sticky' (i.e. static) bar at the bottom of your WordPress website:
Post title.
Post category.
Author name.
Social sharing buttons.
Number of comments.
Link to comments form.
Previous/Next post links.
'Time to read' feature.
Here's a screenshot of the plugin in action:

In my professional opinion, Swifty Bar pretty damned sweet. It's definitely a plugin that deserves more than the ~200 downloads it has attracted so far. Check it out.
Take a closer look at Swifty Bar on WordPress.org.

LearnPress developers – color me impressed. This plugin is a fully-fledged LMS solution for WordPress, with add-on functionality in the same vein as WooCommerce and Easy Digital Downloads (which I consider to be the best plugin monetization method around).
Take a look at this introductory video to see how easy it is to create a course:
The breadth of LearnPress' functionality might be somewhat intimidating to a newcomer, but it's broken down into the aforementioned add-ons, which helps to keep things manageable. Free add-ons include:
Premium add-ons offer more commercially-minded features, such as:
There are plenty of alternative LMS plugins out there – Sensei being an obvious example – but LearnPress is free to use, easy to expand through add-ons, and developed by a clearly conscientious team.
Take a closer look at LearnPress on WordPress.org.

So a sitemap plugin is never going to get your heart racing, but Simple Wp Sitemap provides a clean and simple solution to a universal requirement among WordPress webmasters. In short, it dynamically generates both HTML and XML sitemaps of your WordPress website. There's not much else to say about Simple Wp Sitemap – it simply works!
Take a closer look at Simple Wp Sitemap on WordPress.org.

Symbiostock works with WooCommerce to create a fully-fledged e-commerce platform for digital media downloads. It has more features than you can shake a very large stick at, and if you run into any trouble, offers both standalone support forums and a knowledge base.
If you're interested in seeing how Symbiostock works, you can check out the live demo: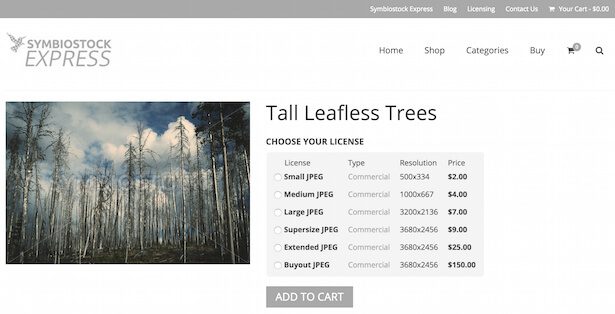 It's clear that the developer has gone great lengths to integrate seamlessly with and complement WooCommerce, rather than fight against it.
Take a closer look at Symbiostock on WordPress.org.
What is Your Favorite WordPress Plugin of 2015?
We're past the halfway point of 2015 already, but if the above list of plugins is anything to judge by, there's far more to come in terms of added functionality for WordPress.
I know for a fact that I've missed a whole bunch of great plugins that were released in 2015, so if you have any suggestions as to what should have made the list, please fire away below.
In fact, I'll expand that out to any plugins you love that perhaps haven't yet received the attention they deserve. Hell, you can even mention your own. Let's dig deep and see what the WordPress community has to offer when you peel off a few layers!
Image Credit: vasabii / Shutterstock