How do you know you can trust a new platform for your personal or business website? It can be a difficult decision. In this article, we are going to compare WordPress (the popular CMS) and Tilda (an upcoming website builder). We'll compare the two platforms in terms of their ease of use, security, publishing tools, and more. Hopefully, this will provide what you need to choose the right platform for your website.
Let's get started!
WordPress vs Tilda Website Builder: Who are They For?
Both Tilda and WordPress offer helpful tools for building websites. WordPress is extendable to the point that any website designer can find the tools they need to create striking websites. This is because an impressive one-third of the internet uses WordPress in some form. Tilda has been an innovative, no-code website platform since 2014 that has garnered an impressive 430,000+ customer websites since its inception. Both have a lot to offer their users.
WordPress
WordPress is the most popular Content Management System (CMS) for building websites. Out of the box, WordPress is perfect for bloggers and small businesses. However, their extensive library of plugins and themes adds features to WordPress in seemingly unlimited ways. This is why WordPress is one of the best options out there. Users have everything they need to build just about any kind of site they need. That means eCommerce businesses, gamers, marketers, musicians, and everyone in between can find highly-tailored tools that integrate with their websites.
Tilda
Tilda is a design-forward website builder (not a CMS like WordPress) that simplifies the build process by including a very powerful visual builder and no need for custom code.

Their powerful suite of tools makes it ideal for website owners who want a simplified design process but do not want to compromise on top-tier design. Novices and pros alike flock to this web builder. Professional web designers appreciate Tilda for tools like export to HTML, memberships, and CRM built-in.
WordPress vs Tilda: Ease of Use
Ease of use is top of mind for website creators. Not only are there hundreds of website tools, but each is tailored to solve specific issues for its customers. With that, ease of use means different things to different people who may have various end goals.
WordPress
WordPress is a wide-open ecosystem for developers and non-developers alike. For those new to WordPress you can easily create a robust website — you just need to get started.
Once you have a website up and running, you will quickly realize that WordPress is a great solution for everyone. It is an easy-to-use content management system (CMS). You can simply log in to your admin dashboard and start building a website.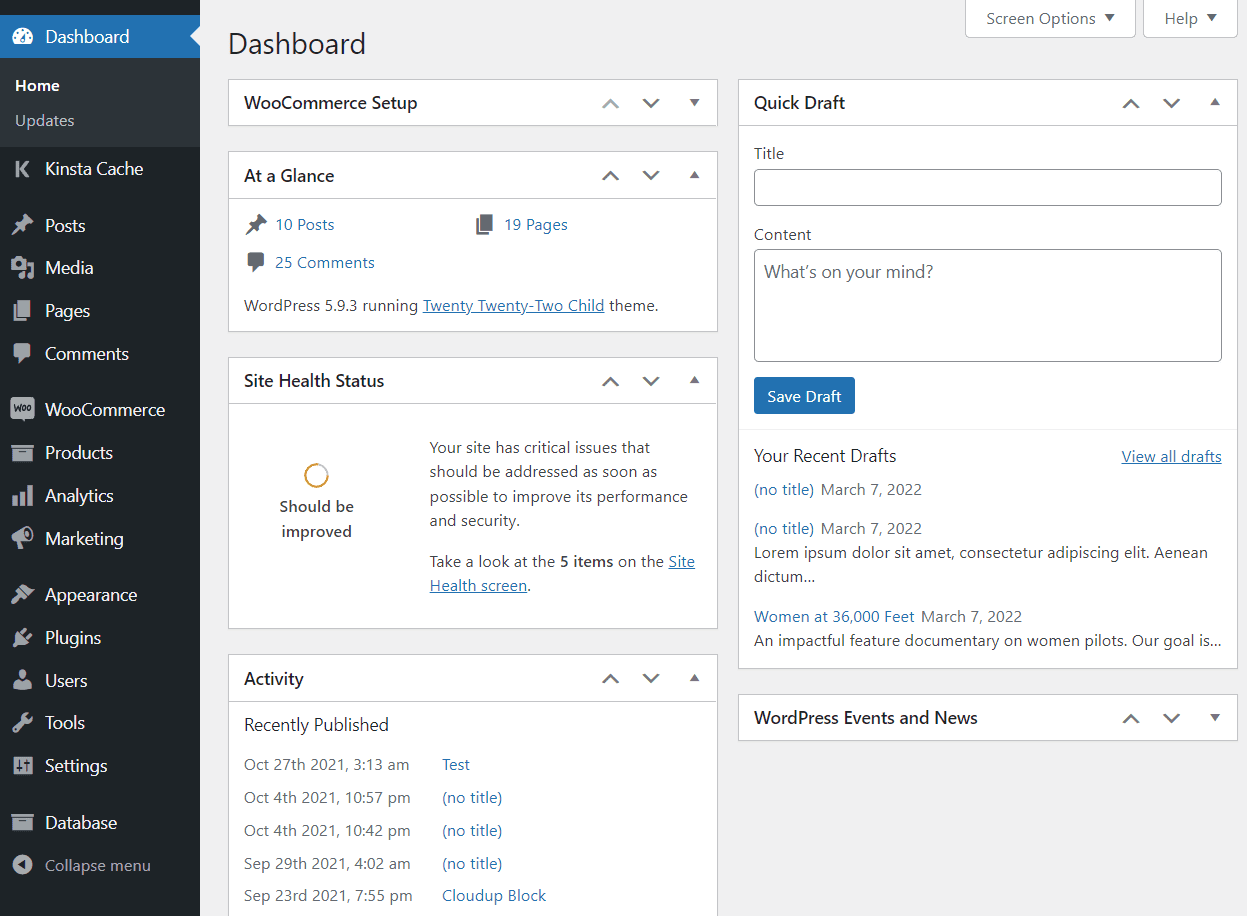 The CMS makes creating pages and posts easy to do without having to know code.
What separates WordPress from Tilda (and many other website-building platforms) is that it is also built for developers that need the power and flexibility to build out completely new ideas for any type of project.
Core WordPress has everything you need, even pre-installed themes. You can look for other themes which inform the design of your websites. Plugins add more functionality to sites. Both plugins and themes admittedly take time to both master and research configuration options.
You'll want to watch Youtube videos and subscribe to some blogs to continuously improve. Once you are comfortable with WordPress, you will be able to do a lot with websites that you'll be proud of.
Ease of use on WordPress is always having tools at hand that fulfill the vision you have for your website.
Tilda
Tilda's ease of use is its dead simple website design interface. It utilizes a visual block system where you add sections one after another to build a page. Each block, or section, can be updated with your content.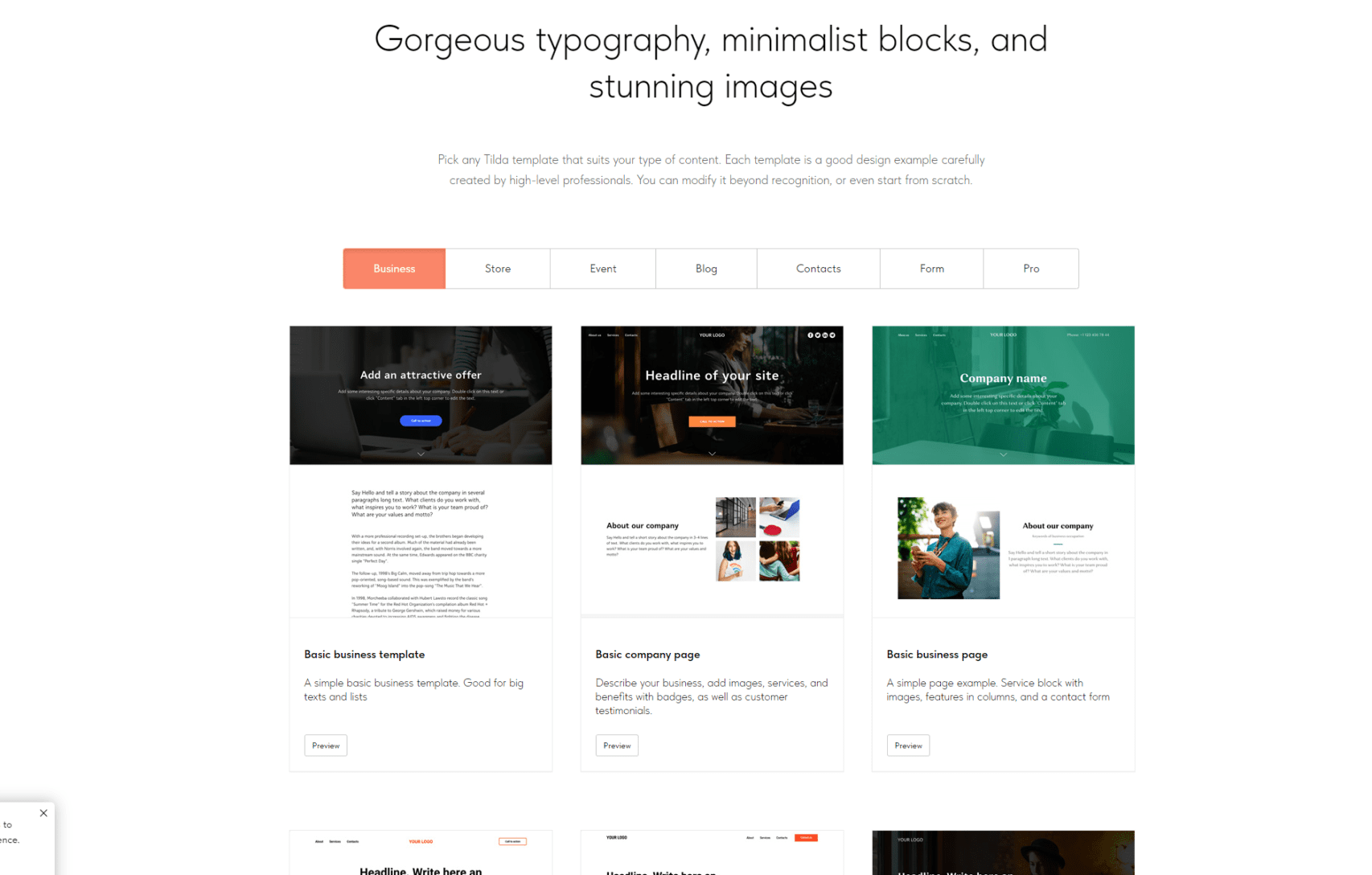 Tilda has a healthy library of these pre-designed blocks and page templates. Page templates are carefully designed. They feature several individual blocks put together to create a whole page design. These templates are fully editable and customizable. This allows anyone to have a very quick workflow where you can have a professional website in minutes.
From account setup to publishing, Tilda makes building a website fast. To get started, create your free-trial account then create a website. You'll be prompted to go through their onboarding demonstration or to start building right away.
You can then create your first page, pick a template or blank slate, and start editing your page. It is easy to publish your new site by clicking Publish in the top right. This will give you a success message with your temporary website URL which can be later updated with a Custom Domain.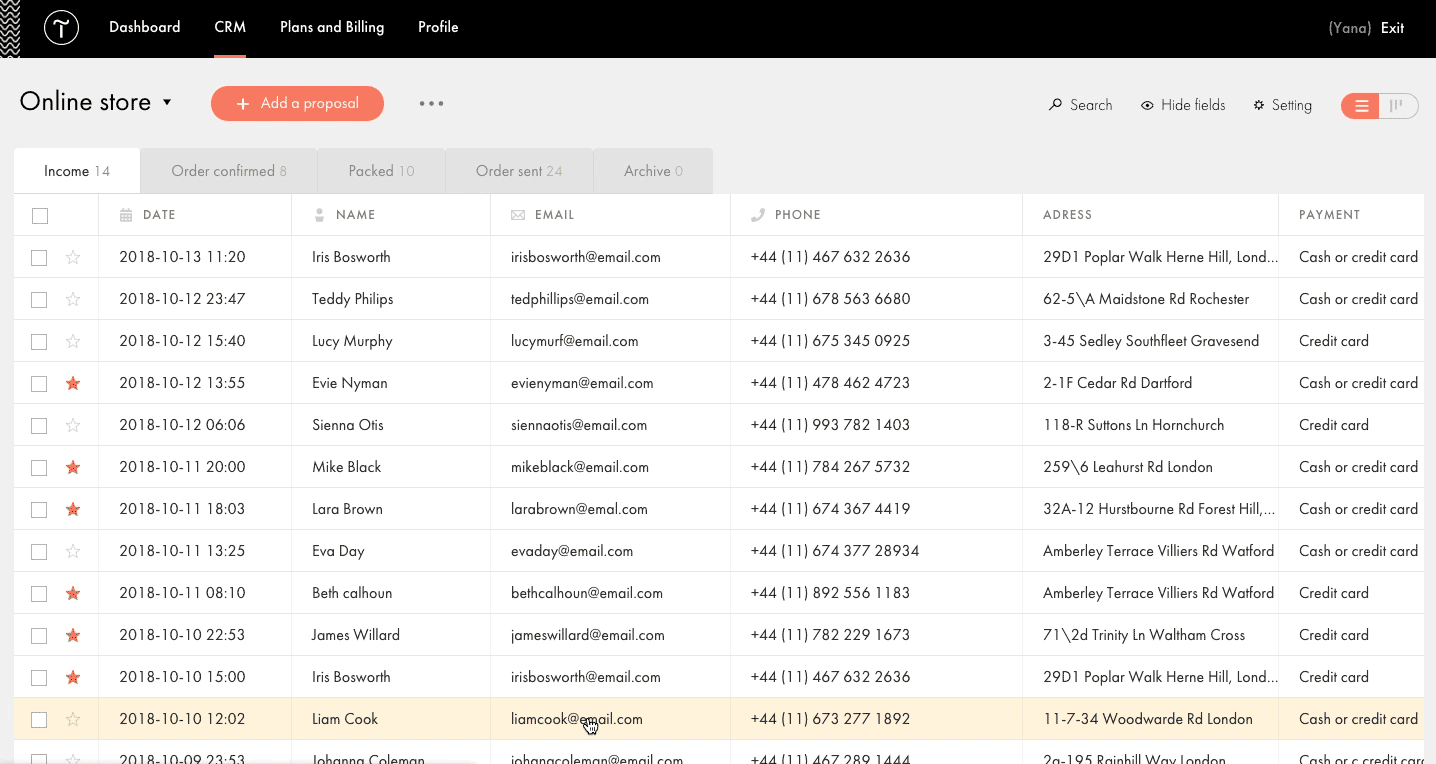 Tilda offers a Customer Relationship Management (CRM) suite. This connects directly with Tilda forms, Memberships, and stores empowering Tilda website owners to own the interaction with their customers. The CRM is accessible to multiple users allowing a whole team to stay on top of customer interactions and win more business.
Its CRM integrates with popular email marketing platforms, form software, and even other CRMs to help you construct a full-fledged marketing and sales tech stack.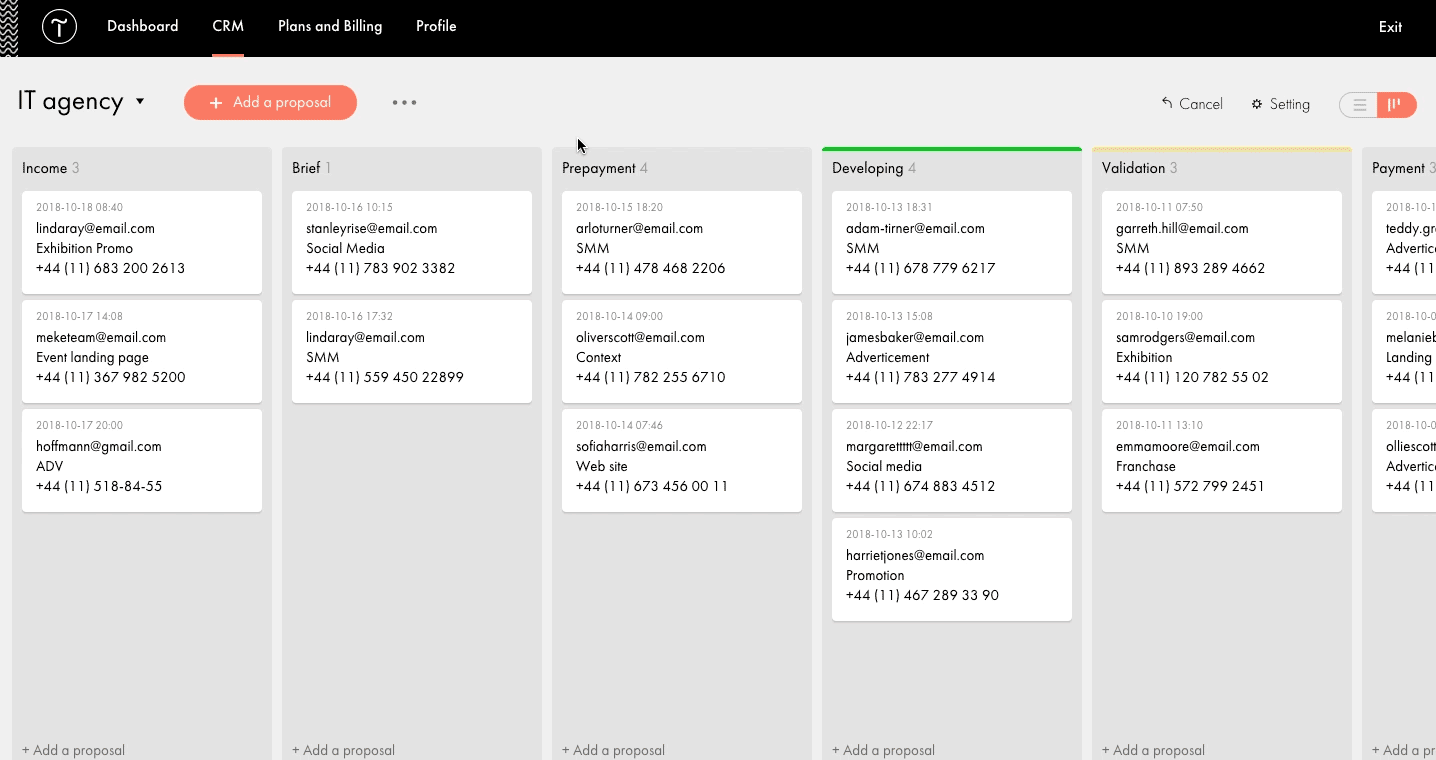 Tilda's CRM also features a visual sales workflow (Kanban flow) to empower teams to move sales forward and meet customers exactly where they are. Simply drag and drop customer cards as they move through your sales flow.
WordPress vs Tilda: Customization
Customization is where these two platforms start to diverge with their differences. Tilda features mainly proprietary solutions whereas WordPress has a large amount of 3rd party tools created by millions of developers.
Customization with WordPress
With WordPress, the name of the game is extendability and customizable solutions. People rightly point out that WordPress can have a steep learning curve. Out of the box, Core WordPress is a powerful solution. However, the real power of WordPress is its extendability.
You can type almost anything into the Plugin Repository and find a plugin that extends the functionality of your website.
Virtually all marketing software, CRMs, payment processors, and other essential technology integrate with WordPress. There are thousands of developers creating custom solutions for search engine optimization (SEO), Visual Page Building, Membership management, eCommerce, and pretty much anything else that you can think of.
There is a downside to this form of customization. Different people and companies create these solutions which can make standardization hard to come by. This can create inconsistency in how the plugin or theme works as compared to other similar solutions.
Typically, WordPress users nail down a suite of plugins and themes that they enjoy using and that they've also built up experience with. After working with the same main plugins, the learning curve is over and they can use their powerful tools to make incredible websites.
Customization with Tilda
Tilda has a clever host of proprietary customization options. They've done a good job with 3rd party integrations to make sure that Tilda websites interact well with other vital tools.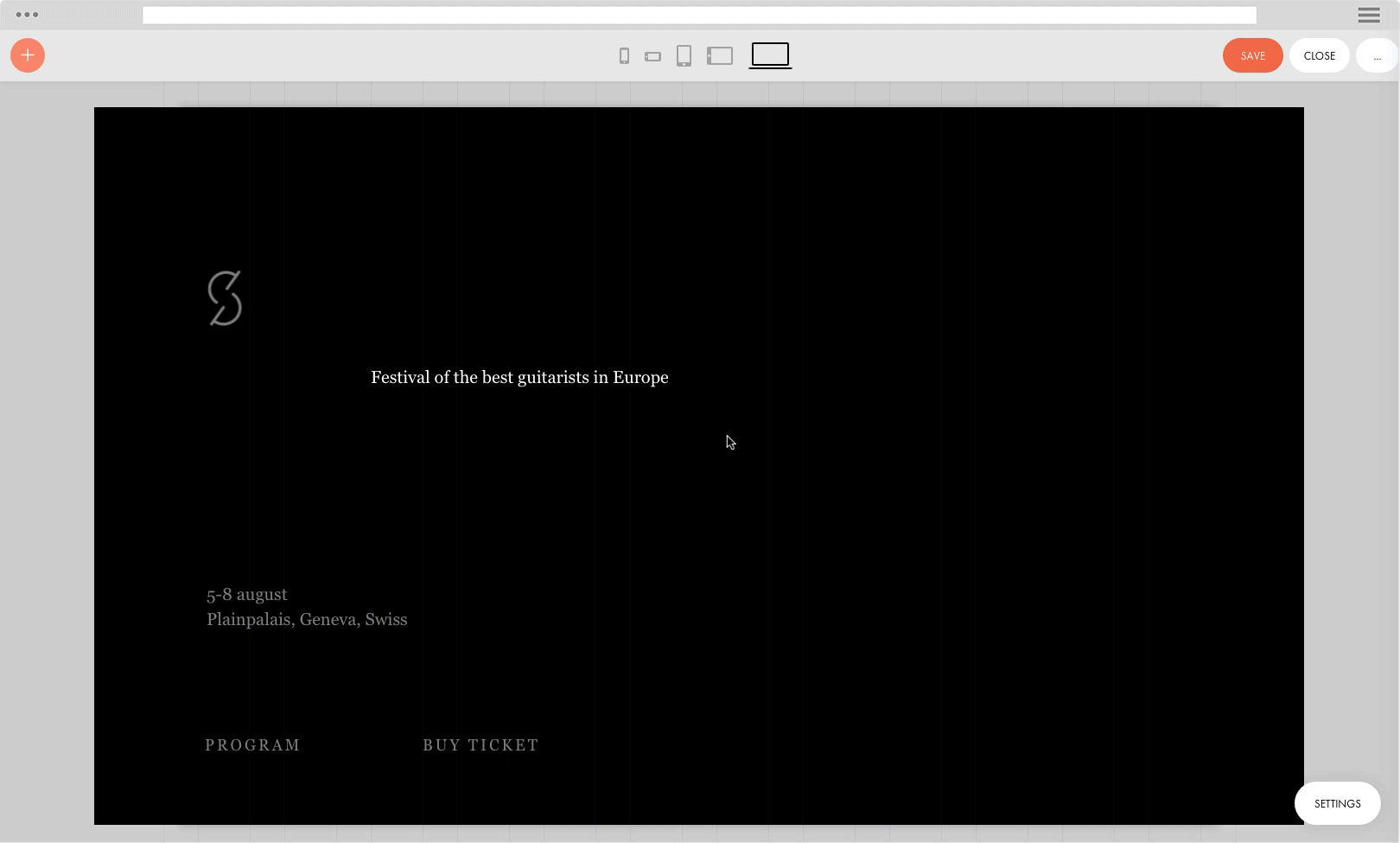 Using Zero Block
The Zero Block is an innovative idea for Block-based website-building platforms. Blocks are predesigned sections where you can only edit text content fields, colors, and images. Some website platforms, like Sitebuilder.com, allow for a just few variations of standard blocks (think text blocks, form blocks, and hero section blocks) and allow very little customization within those presets. With the Zero Block, you are not limited.
The Zero Block is Tilda's answer to having a block or section-based builder but at the same time unleashing full creative power to the user. You can either choose a predefined block and go from there or completely rework the design and placement of elements using Zero Block functionality.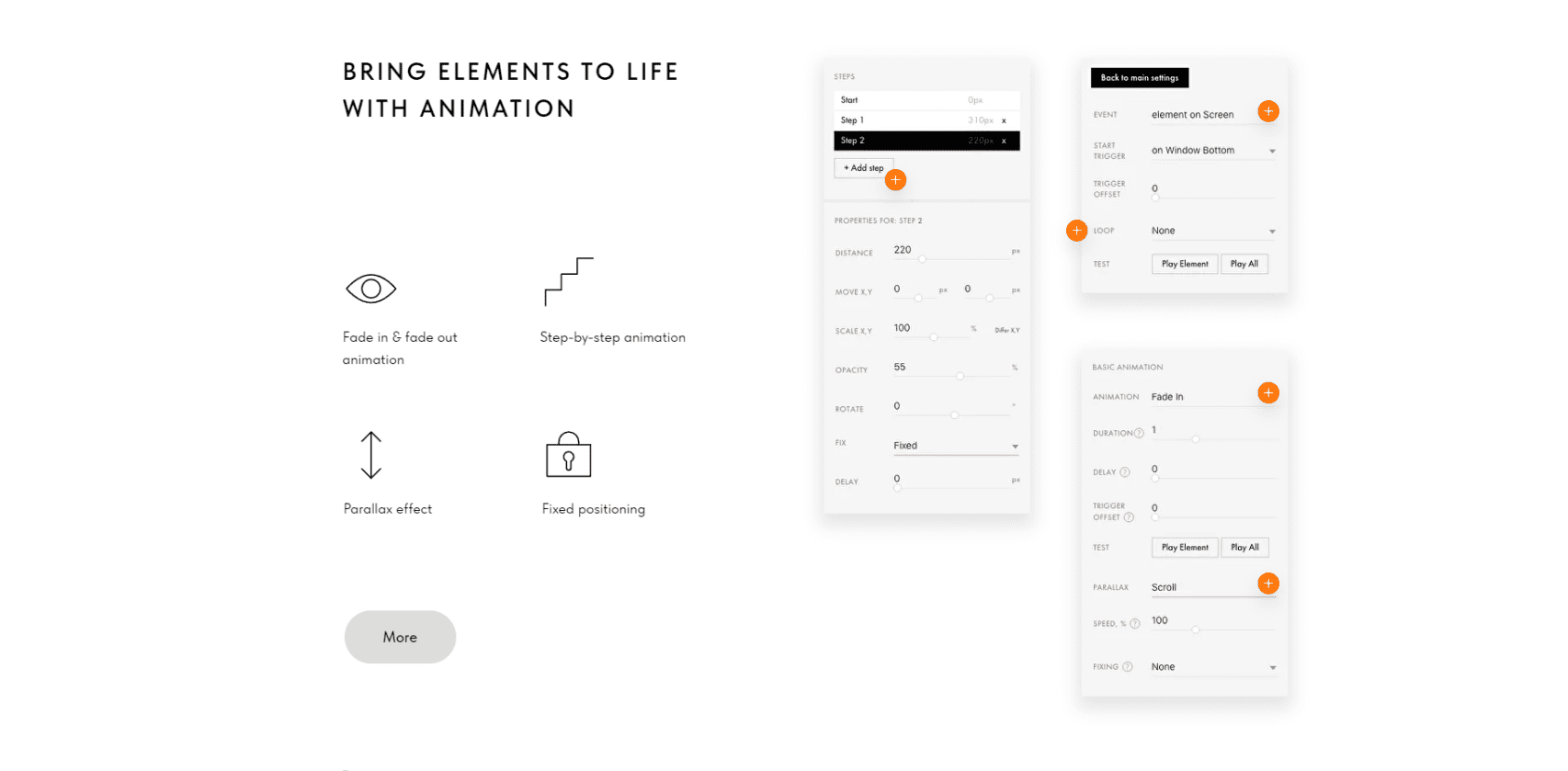 Tilda makes advanced animations obtainable for anyone with any skill level. Every element can flourish on the page with custom animations. Simply select your element and use the animation editing panes to dial in ease-ins, delays, triggers, and more.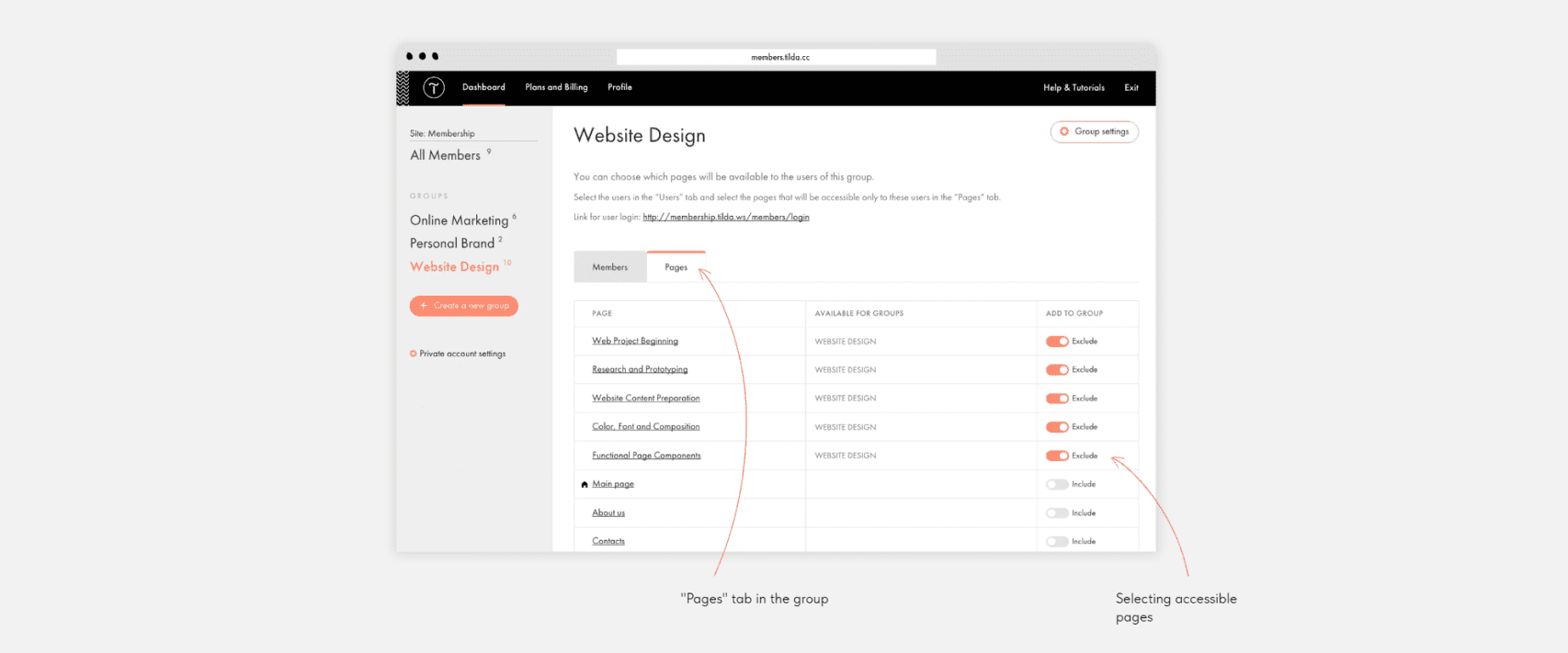 Membership Options
They offer a built-in Membership solution that is tightly integrated with the website portion of the platform. Create various groups for setting different types of website membership. Control view access for those groups and see who has access to each membership group. Membership integrates with Tilda's CRM if membership options are a part of your sales process.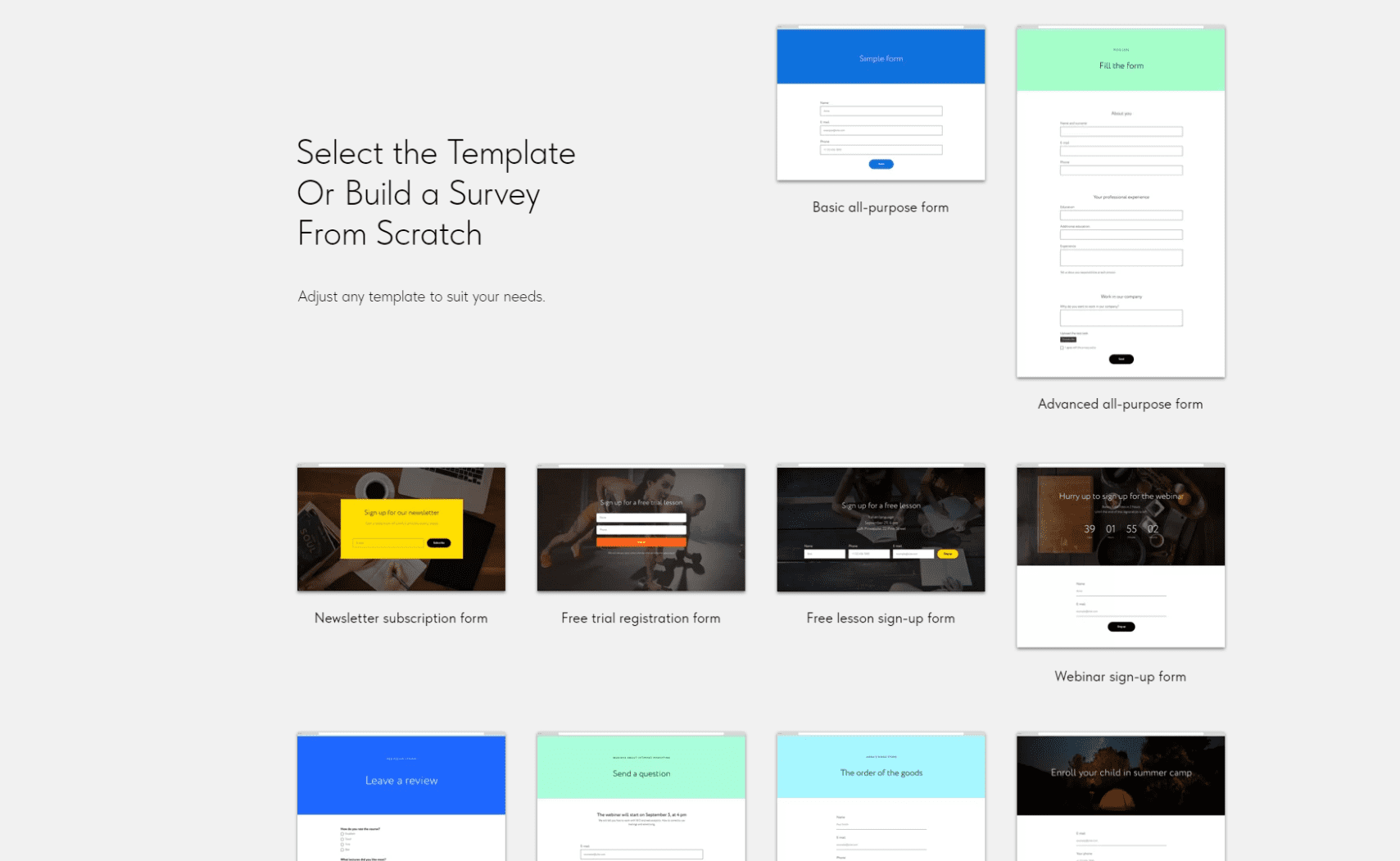 With Tilda, website owners get access to advanced forms. These forms also have enough logic to build enticing lead magnets using a pricing calculator. Tilda supports 18 Email Marketing integrations with their forms.
Doubling down on design customization, Tilda Forms also comes with pre-designed layouts to quickly get to the meat of your form. And yes, each form template is completely customizable.
WordPress vs Tilda: Themes and Templates
WordPress and Tilda use themes and templates differently. Themes often add more functionality to a website as well as determine basic website design. Tilda utilizes templates as a purely design-oriented concept to speed up the website process.
WordPress Themes
Themes on WordPress can easily be the most difficult thing to get used to. Themes don't operate like templates that your load up and edit. They often come with pre-designed templates but the themes themselves are sets of features that help you get the most out of WordPress. But, if you switch themes, you may lose a lot of functionality with the old theme leaving.
The best thing to do is get a high-performing theme that covers all the basics well. To add functionality, install plugins that get you what you want. This way, if you change your theme in the future, you aren't going to lose settings and configurations.
Using a theme like Divi frees you up a lot. It provides the basics for designing a website your way. The extras that it adds are primarily for site speed, plugin and 3rd party tool integration, and no-code/visual page building.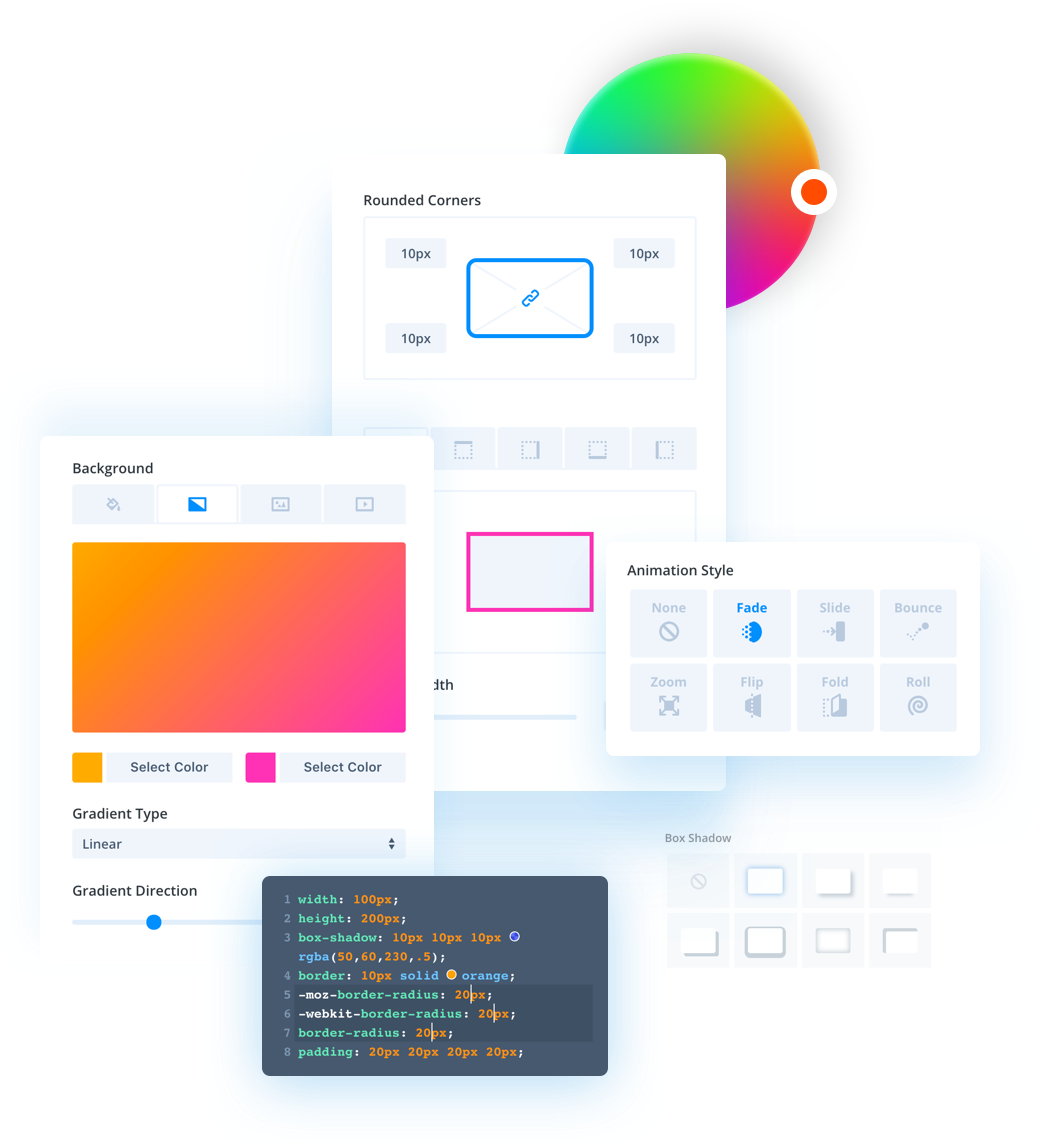 Divi works well with all plugins so that you can have the design tools you want, coupled with the advanced website functionality that you need.
Tilda Templates
Tilda has 210+ Free Page Templates to choose from when building websites. The templates exist within categories making them easy to find via use case. Template categories are:
Business
Store
Event
Blog
Contacts
Form
and Pro templates
You can preview each template to ensure that the whole page design is what you want versus another template option. Here is a preview of a Coffee Roaster Template.
In addition, to complete page templates, Tilda has an impressive library of over 550 pre-designed blocks. These blocks, or sections, increase your ability to design quickly. Simply select a block that you want to further customize and add it to your page. This adds the block and all placeholder content with it. From there, you can quickly tailor the section to fit your needs.
WordPress vs Tilda: Publishing Tools
Publishing tools are very important for website builders. Whatever your end goal is for your website, you need tools that help you publish your content to the world. These tools should make it quick and easy to get those ideas out.
WordPress Publishing
Publishing on WordPress set the bar for many other CMSs. It does a great job of giving you the tools to publish your content.
Built-in, WordPress gives you the ability to publish Posts and Pages. Pages are the main staple of a website. Posts create blogs and other feeds that display particular types of content. Blogs connect to feeds that people can easily subscribe to if they want to stay updated automatically as you post new content.
Posts can apply taxonomy. This means that each post can have one or more categories as well as tags ascribed to them. These allow you to organize your blog by topic—making it easier to find relevant content on your site.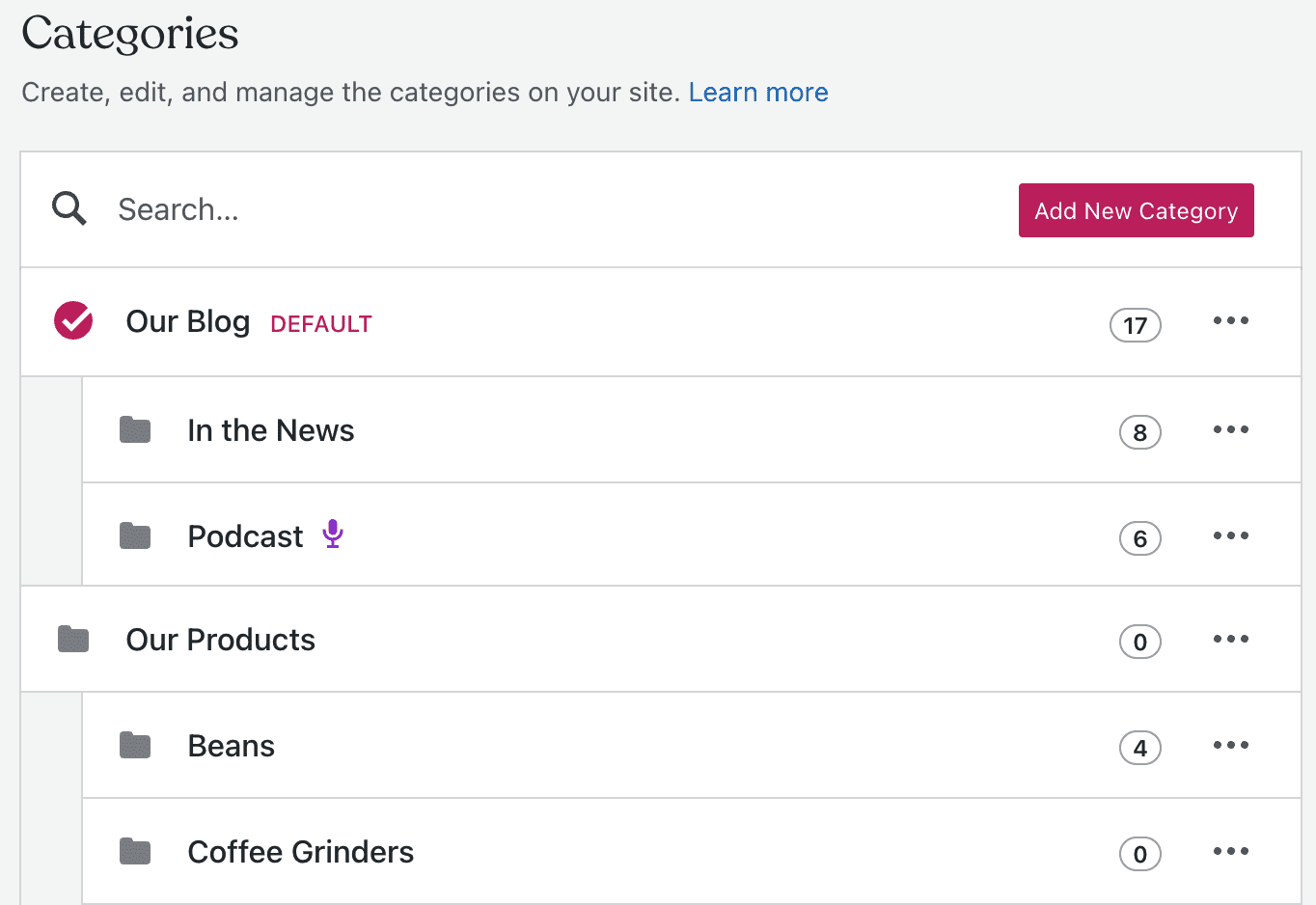 Category and Tag pages are automatically created which feature content that is only designated with that particular taxonomy. These are called archive pages. Archive pages have their own URL that shows posts only with that category or tag.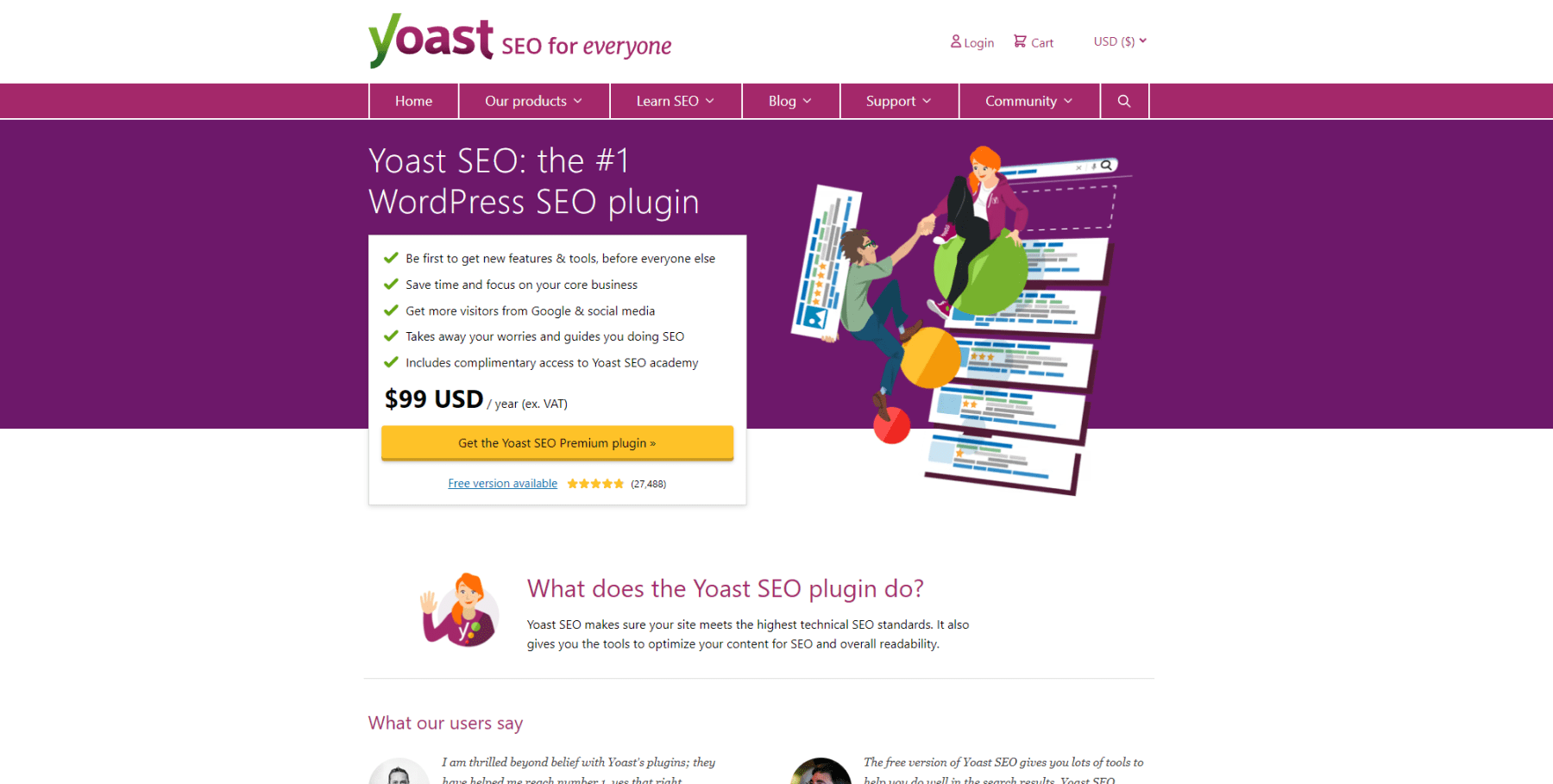 SEO plugins like Yoast SEO or Rank Math add advanced features for those who are looking to get their published pages and posts ranked high on Google.
Other plugins connect social media accounts with your WordPress website. Some of these automatically push your new posts to your social networks while others let your site visitors share posts with their connections.
Tilda Publishing
Tilda has all the basic publishing tools that you would expect with any content management system (CMS).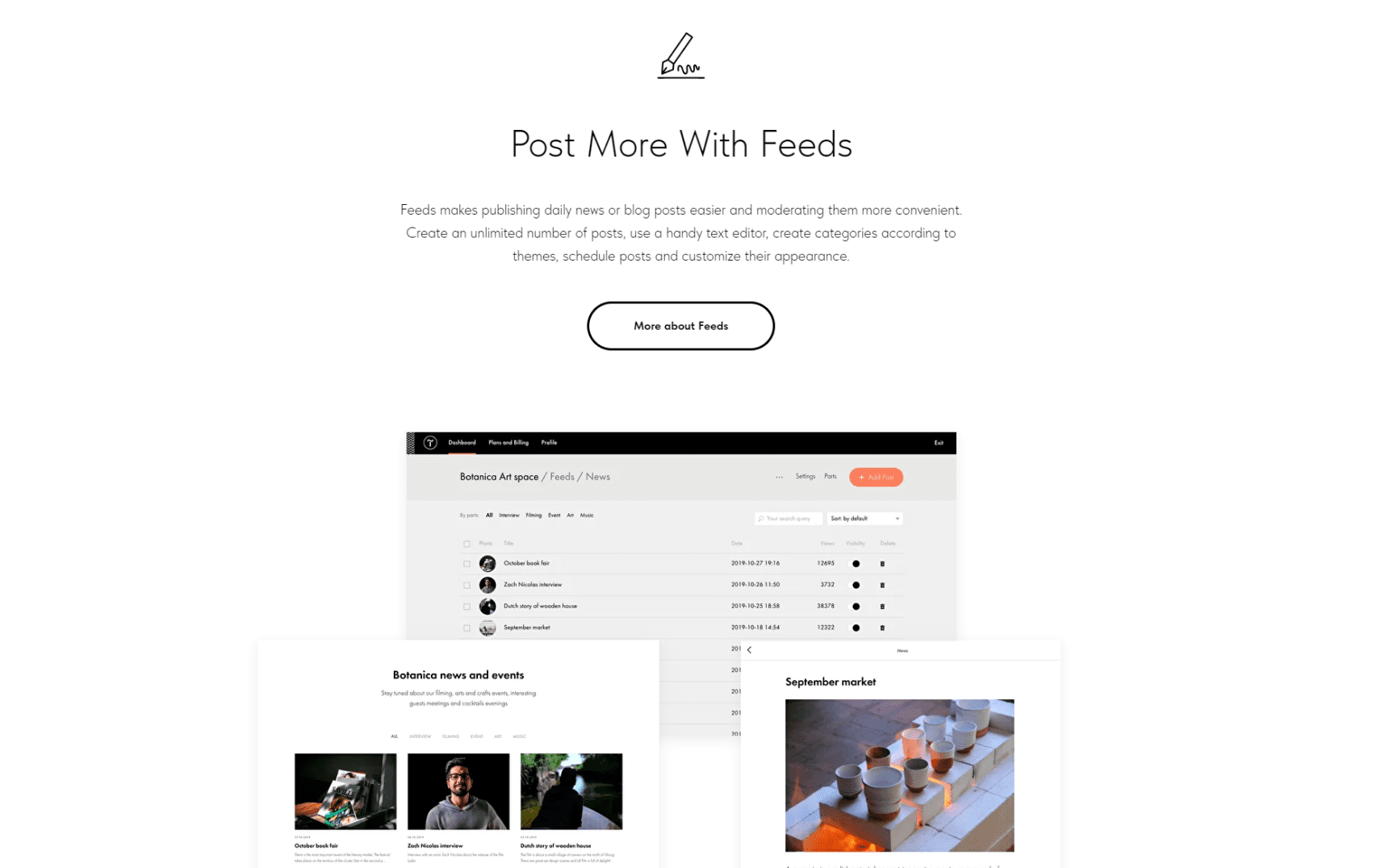 They have what they call "Feeds" which can be used for blogs and other content that can be gathered in a feed. Something unique that is built in is the ability to use multiple feeds on one website. This could be helpful for blogs that also publish feed-styled content that they don't want in their blog. Or separate blogs where differing categories don't make sense.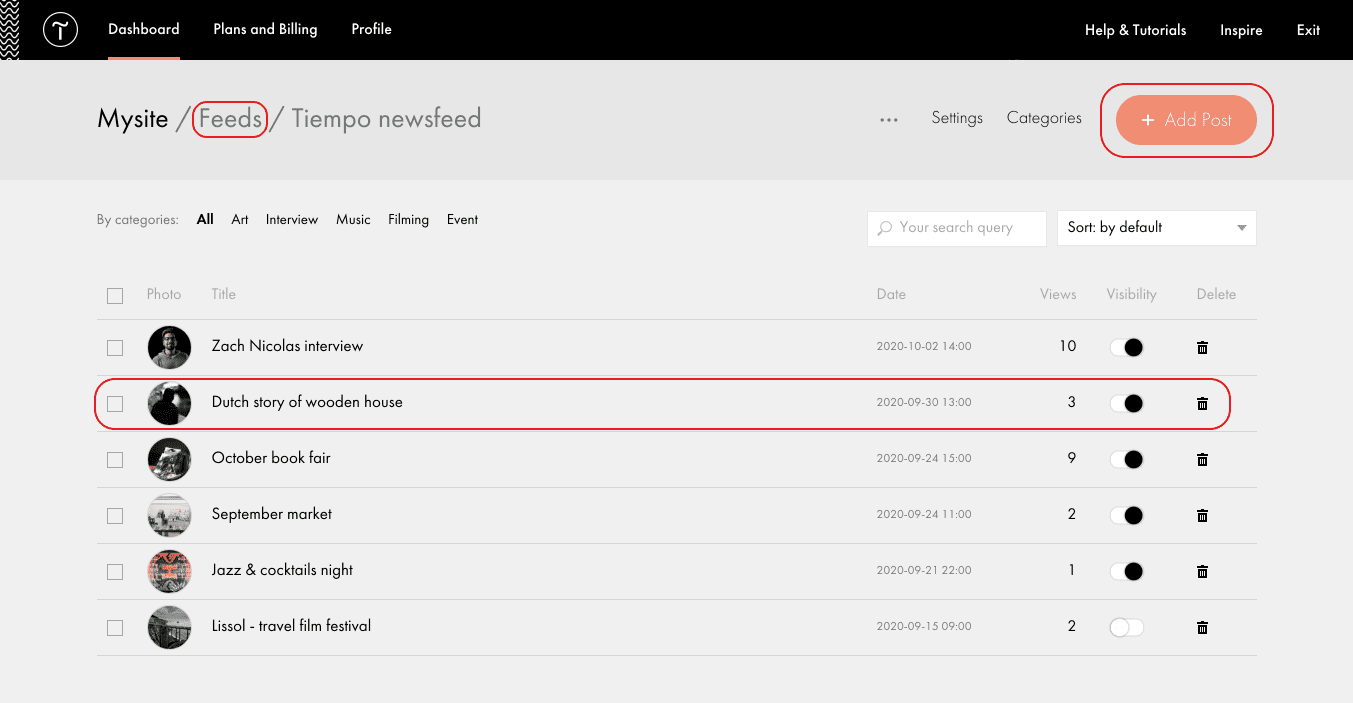 In WordPress, this can be done with a Custom Post Type. Though Custom Post Types are more flexible than Tilda Feeds. It is a helpful feature built right into the platform though that goes above and beyond one simple blog.
Within each Feed, there is the option to have multiple posts and categories between them. Simply go to the Feeds area of your website from the Dashboard. You will be presented with a list of your blog posts, of which you can click on any. Additionally, you can create a new blog using the button at the top right.
Tilda automatically makes the entire website (posts and pages) SEO and AMP optimized. No configuration is needed to be able to make sure your website loads as fast as it possibly can on supported platforms.
WordPress vs Tilda: Security
Tilda comes in one complete package with done for your security. WordPress offers a tapestry of security and performance solutions to dial in exactly what you want out of your site.
WordPress Website Security
A drawback with WordPress, for a lot of beginning and intermediate users, is website hosting and site security.
The first level of security that WordPress users typically need to worry about is with their host. With your host, you want to ensure that they offer at least a free option for CDN and SSL Certificates. These give you the basic security tools that Tilda also offers.
Divi Hosting can make this easy for you by providing you with trusted hosting partners that meet minimum standards. For example, Siteground offers free CDN and SSL Certificates for hosted websites. This adds DDoS protection plus encrypts data transfer for your site users.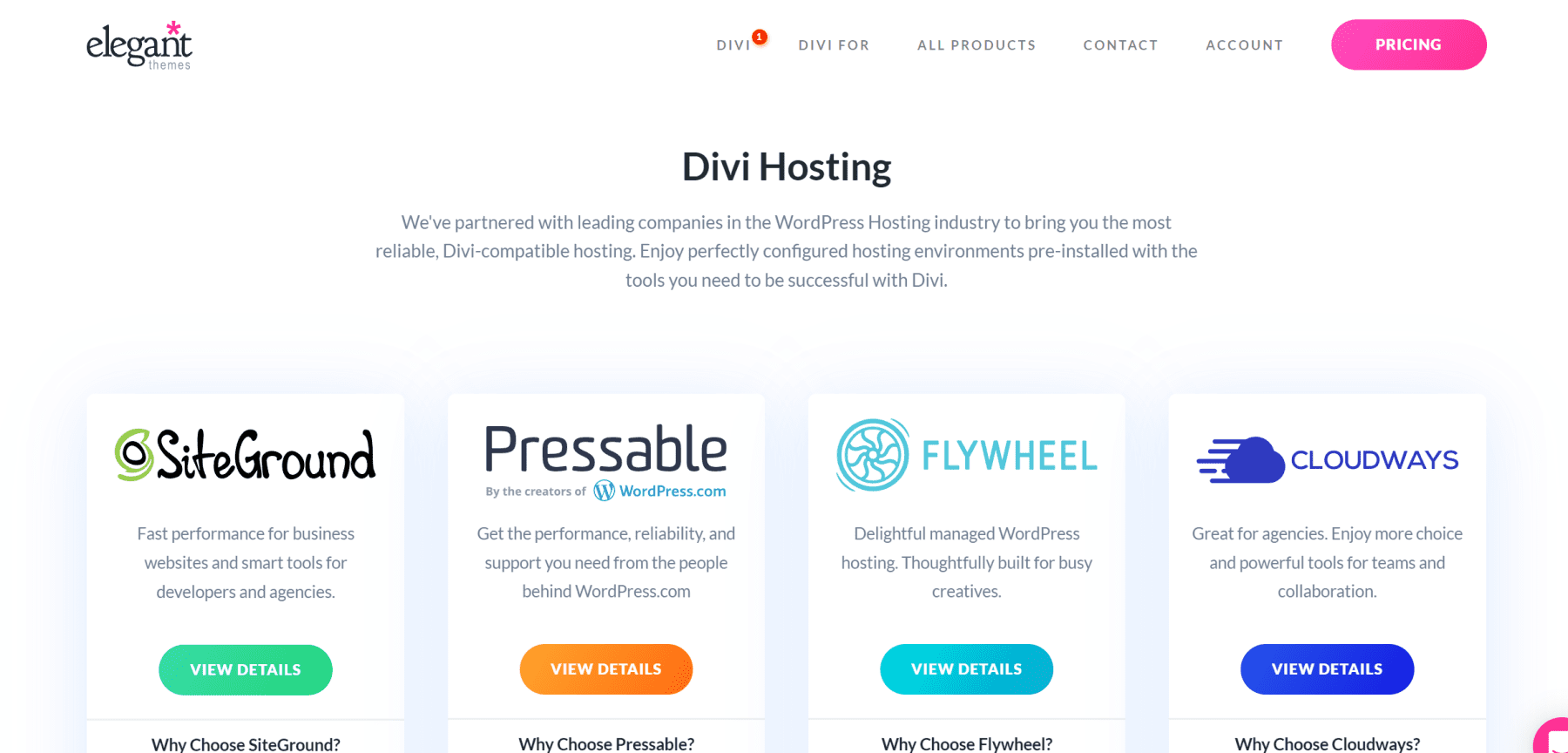 Another layer of security is WordPress security plugins. WordPress offers a host of such plugins for you to choose from. Most of them operate on a freemium pricing model with the free tier having only the most essential features. Purchasing the premium versions unlocks powerful security tools to keep your website safe and secure. Having a backup plugin on your site also provides you with a level of security, should your site succumb to misfortune. All in all, look for plugins that prevent attacks, offer backups, and provide customer support when you need it.
Tilda Website Security
Tilda offers done-for-you Hosting. There is no need for configuration of the hosting environment or any site speed optimization. They handle everything server side so you can focus solely on making brilliant designs and content for your customers. They also take care of HTTPS encryption once you connect a custom domain.
Baked into their hosting is DDoS Prevention to ensure that all your website stay online, even when the going gets tough. With this DDoS protection, Tilda websites sport worldwide Content Delivery Network (CDN) coverage so your website loads instantly no matter where your customers are.
Lastly, Tilda has built-in GDPR Data Protection into the platform that works with all installed trackers, forms, and privacy-focused features.
WordPress vs Tilda: Ecommerce
Many websites rely on eCommerce to keep the lights on. And with the continued adoption of consumer spending online, eCommerce has never been more important.
WordPress
You have a host of options to add shopping features to your WordPress site through eCommerce plugins. But you will likely be using WooCommerce. It's the biggest eCommerce utility within WordPress. Like WordPress itself, WooCommerce is a free solution that can be downloaded and configured out of the box.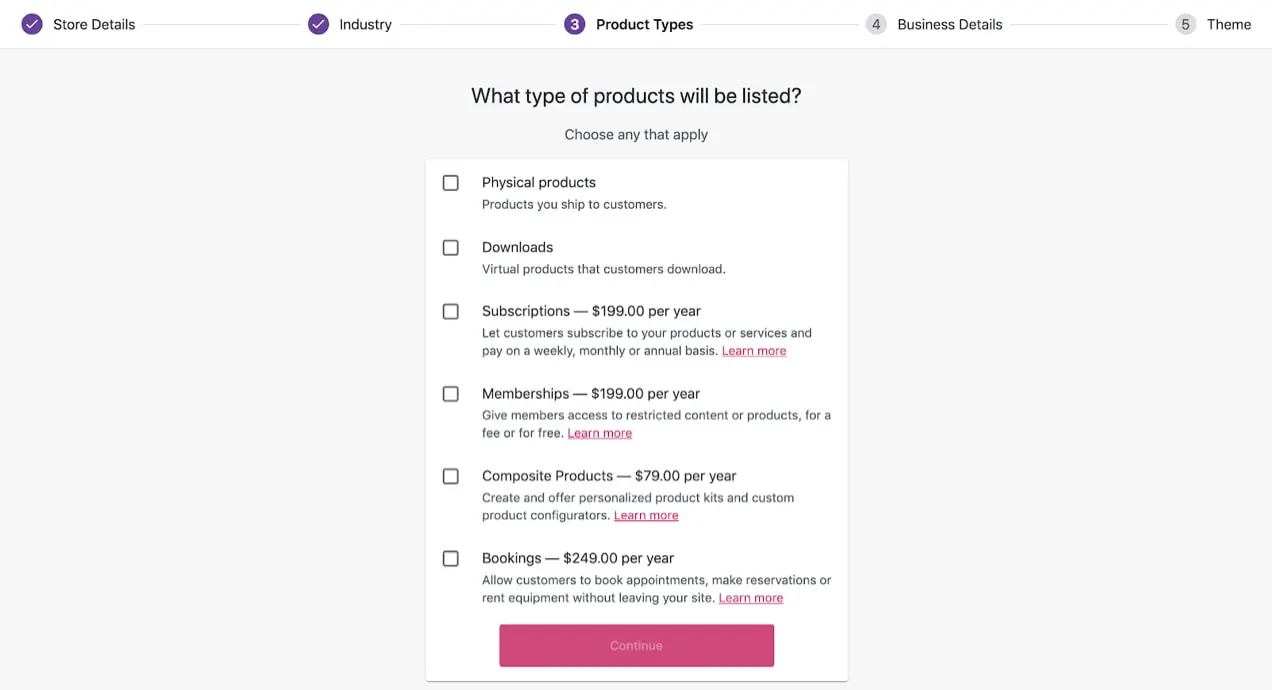 WooCommerce sets you up with a basic onboarding process to get your store up and running. After all the nitty-gritty details are put in, you can start managing your online store. You can create products and start tailoring shipping and tax settings to match your needs.

Additional plugins extend marketing and advanced features on your website. Many WooCommerce plugins are free while some are an additional charge. For example, popular WooCommerce SEO plugins Yoast and Rank Math both have free versions that can optimize your shop for search engines. Popular WooCommerce addons are:
With WordPress, you don't have to stop with the functionality that comes in the box. Thousands of developers worldwide are constantly building and updating customer solutions that let you add more functionality. WordPress isn't a closed system with limited resources—it abounds in solution-forward features. For instance, you're site may not need a fully-featured eCommerce solution like WooCommerce. Instead, you can use other payment plugins with a simple payment solution.
Tilda Website Ecommerce
Out of the box, Tilda gives website owners the ability to create and manage eCommerce stores.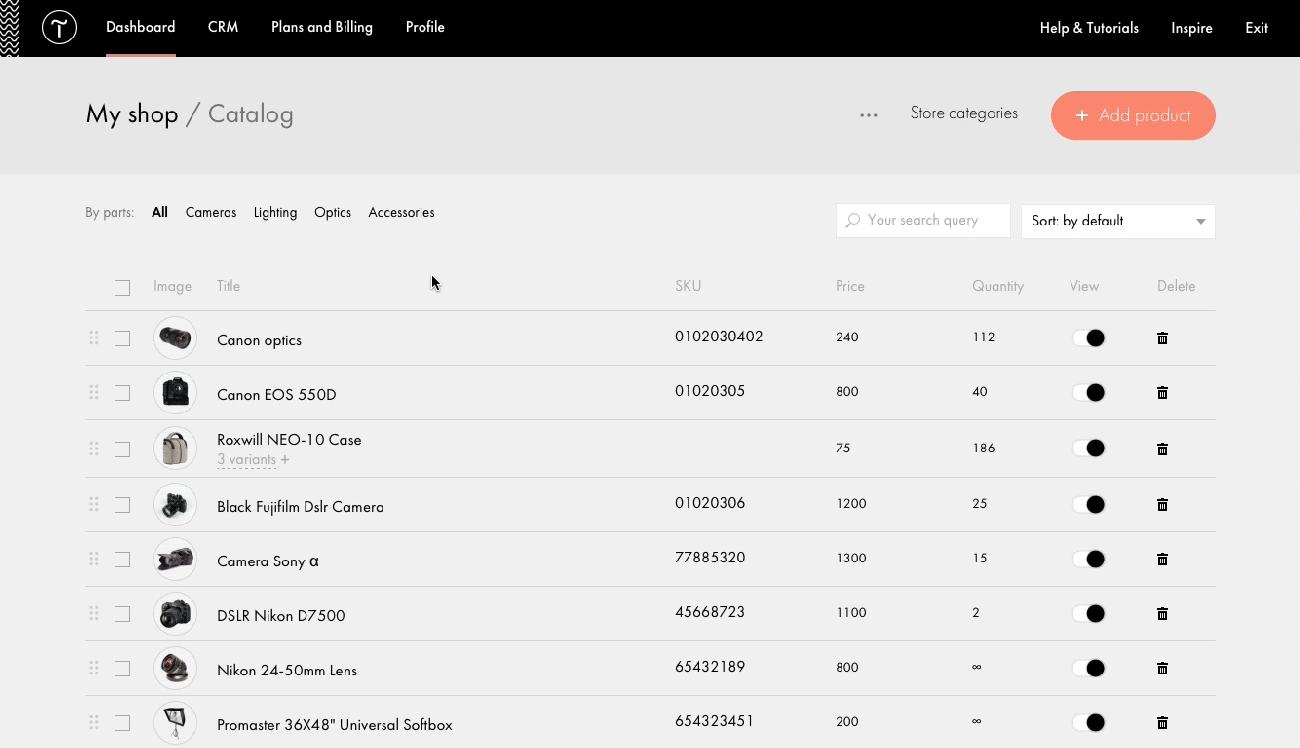 Products can be built with advanced features such as inventory management, product variants, product categories, and payment processing. Additional to a traditional eCommerce store, the membership area of Tilda can be monetized. This allows content creators to create courses and libraries of content that are only available to paying members. The membership section allows for multiple membership types and the complete ability to manage members throughout their time with you.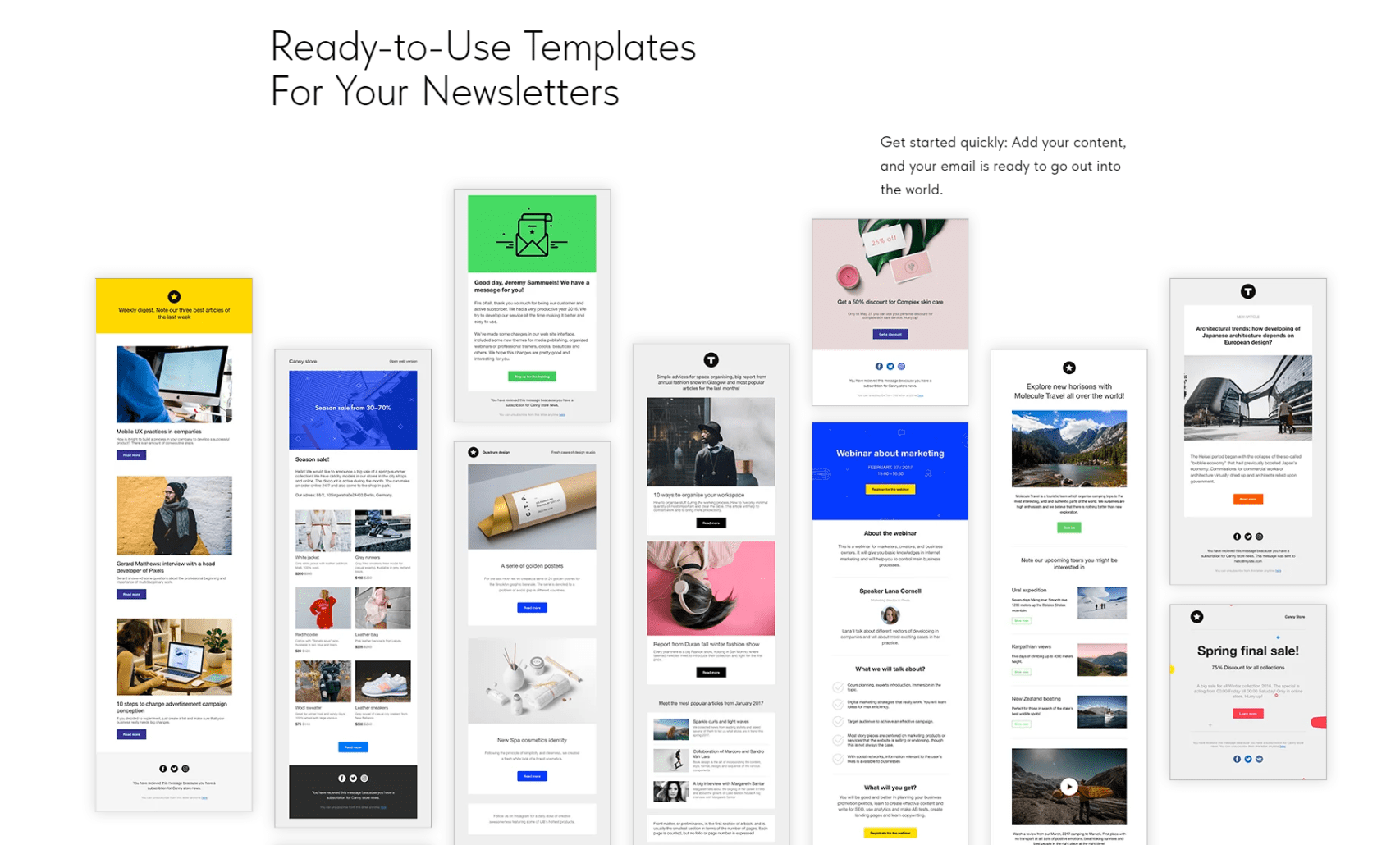 Paired with its eCommerce and membership solutions it also offers transactional and marketing emails. To little surprise, it offers dozens of pre-designed email templates that you can use for general newsletters or transactional updates for your customers. This makes building out an email marketing strategy that much simpler when using Tilda. Emails run off of the built-in CRM which lets you create basic email lists and rules for sending emails.
Tilda websites, stores, and email sending all are integrated into a unified analytics platform to let you know just how every aspect of your website is performing.
Pricing – Is Tilda or WordPress More Affordable?
Price determines where most people build their websites. The best way to price compare is by looking at the cost of all the features you need. Don't just look at the pricing table and pick the lowest price.
The Real Price of WordPress
WordPress is open-source and free-to-use software that you can install, host, and manage yourself. In theory, this means free. There are minimum costs that you will pay with any website.
These other recurring costs are necessary to get your WordPress website online, such as the web host, the yearly cost of a domain name, and theme/plugin licenses and subscriptions. Thankfully, there are many free options out there as well.
However, those costs vary per website. Some theme and plugin licenses are for a single site for one year. Others are memberships that offer lifetime plans for a one-time cost like we do here at Elegant Themes. It's not free but many of the costs for plugins/themes can be paid for once. Your goal could be to launch a site with the least amount of recurring payments, which will save you in the long run.
Tilda Pricing
Tilda offers a free trial at the beginning of your account creation. You can start by creating a free website on Tilda on a non-custom domain. This lets you get used to the platform without paying for it upfront.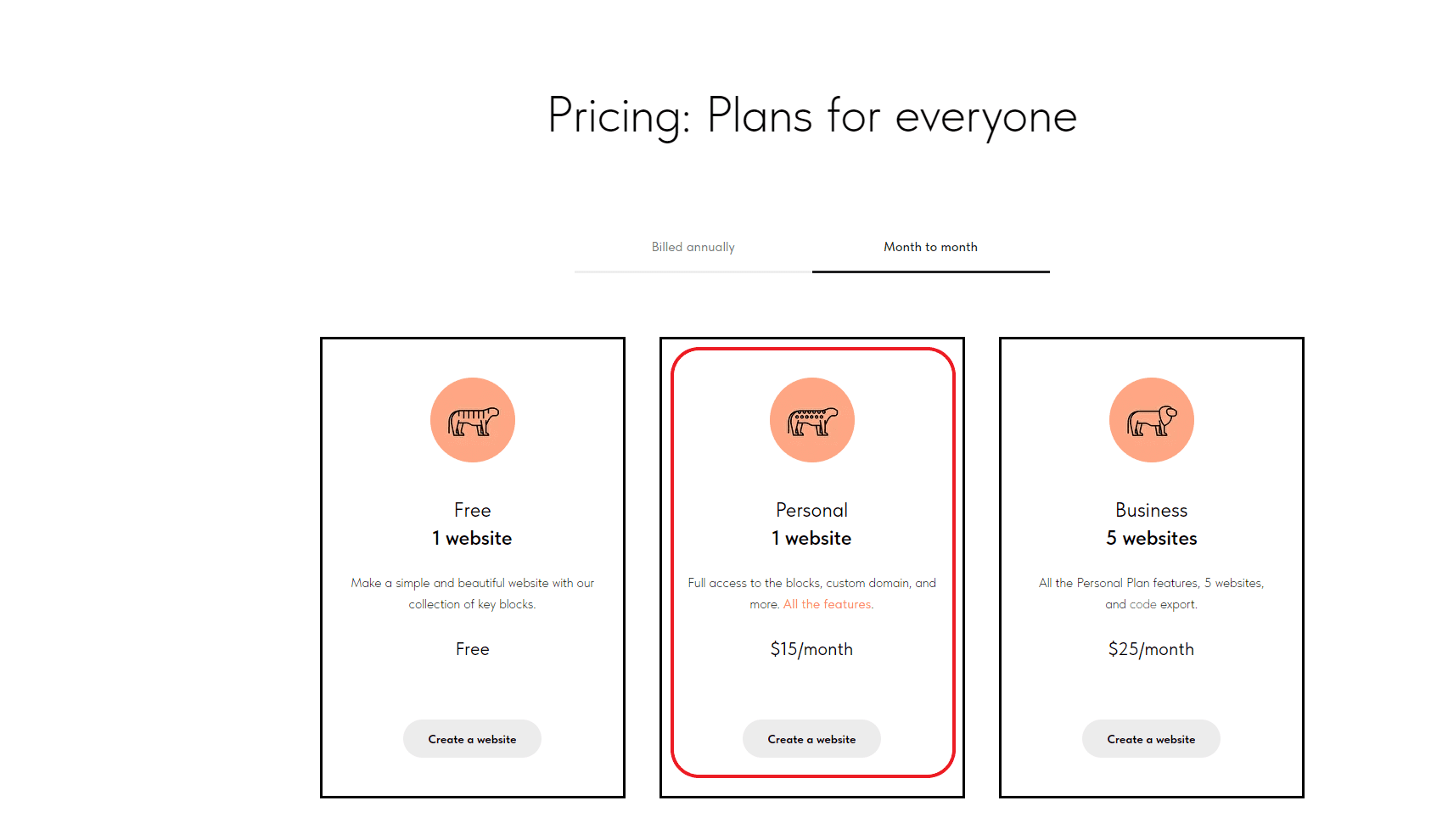 Once you are ready to go live, their monthly subscriptions start at $15 per month. This allows you to upgrade your free website to have even more tools plus connect a custom domain to the site. They have a business plan that costs $25 monthly but allows for up to 5 websites built with one account.
There are no separate charges for hosting, memberships, CRM, and the website builder. Outside of your custom domain, Tilda takes care of your whole website hosting and site management. This makes it dead simple to set up. For the most up-to-date pricing information visit Tilda's Pricing page.
The one thing to remember is that you will always have to pay Tilda monthly (or yearly) to keep your website up. You are locked into their ecosystem and proprietary tools.
Conclusion
WordPress and Tilda are both powerful platforms that their users love. Tilda offers a clean, design-forward website builder with connected tools that delight. To extend tools, like CRM and Email Marketing, you'd have to look outside of Tilda. This makes it a powerful website platform for those who need an integrated system that does a little bit of everything out of the box.
Alternatively, WordPress is the endlessly customizable website platform that, with a bit of elbow grease, allows you to create a powerfully customized website. Being the established leader in website technologies, WordPress gets many built-in integrations that are a simple plugin download away. WordPress sites aren't always known for being beautiful to design on but with tools like Divi, people make world-class websites every day.
Are you curious to see how WordPress stacks up against its other biggest competitors? We did the hard work and compared WordPress vs everything else so that you don't have to! Most recently, we reviewed WordPress vs Showit, and I think you will be interested to see the results.