Social Media is the lifeblood that keeps the internet glowing, and Social Sharing lets you harness that activity and use it as a positive force for your business. We wanted to build a plugin that empowered WordPress users to foster a vibrant community; to get more shares, more followers, and to do so in a way that didn't sacrifice the integrity of your beautiful design or slow down your loading speeds to an aggravating crawl. Monarch introduces brand new social sharing methods that are certain to improve the social sharing activity on your website. This isn't just a floating social sidebar plugin, this is a plugin with 7 different integration areas that can be mixed, matched, customized and tracked. We built Popups and Fly-In boxes that can be triggered based on specific user interactions and customized to get you the most shares, shortcodes that can be generated on the fly and placed absolutely anywhere, and design options that give you control over every tiny detail.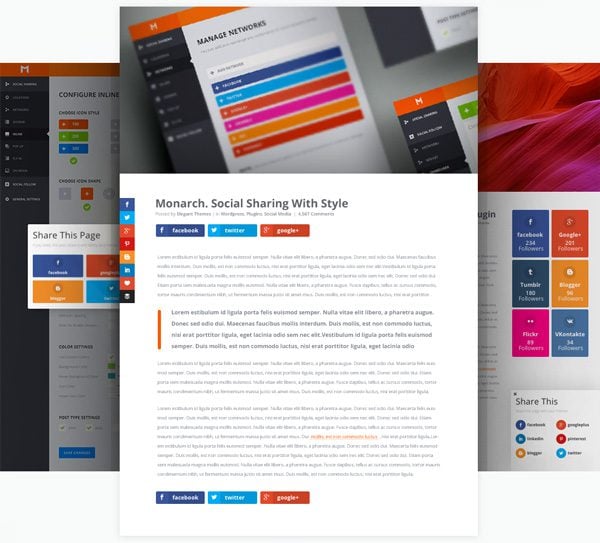 Social Sharing
Empowering visitors to share is Monarch's keystone feature. Every website, and even the different pages and areas within those websites, have their own unique sharing needs. This is why we've included five distinct sharing locations with individual display settings. Below are some examples of the different ways you can use Monarch's social sharing platform to get your website more shares.
Floating Social Sidebar
Without a doubt, floating social sidebars are one of the most popular and effective methods of social sharing, and Monarch makes it easier than ever to place one on any of your website's pages. The floating sidebar is ever-present, giving your visitors a quick way to share no matter where they are on the page. The sidebar was also built with mobile in mind, and the responsive variation works beautifully on smartphones and tablets alike. This is a feature that almost every website can use.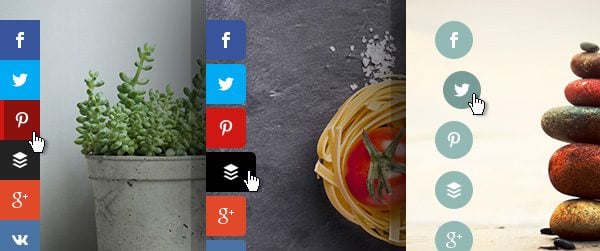 Inline Sharing Links
Monarch makes it simple to add sharing buttons above and below your content automatically. These inline buttons are ready for your visitors to share before and after they finish reading your post.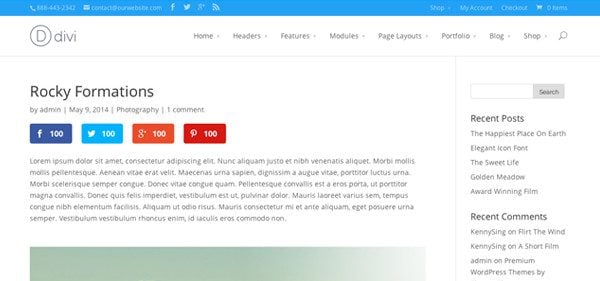 Media Sharing
Within post content, Monarch gives your visitors the ability to share images with the click of a button. The media sharing option will auto-detect images within your posts and automatically add social sharing buttons on hover. Or, if you would prefer to target individual images, you can enable media sharing on a per-image basis using the media sharing shortcode. This is especially effective for photo-centric networks such as Pinterest and Tumblr, and for photo-centric websites such as art, nature or photography publications. If you have beautiful, sharable images on your website, why not make it easier than ever for sharing activity to flourish?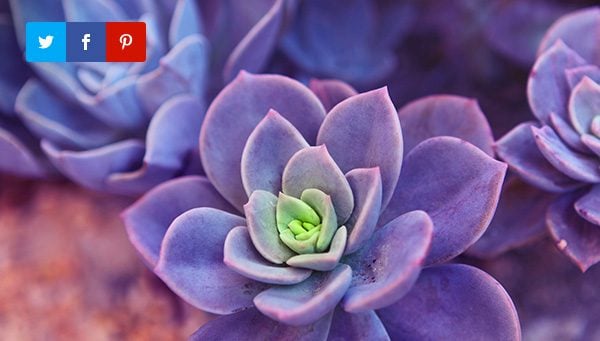 Social Sharing Pop-Ups
Growing increasingly popular and proving to be one of the most successful methods of user interaction are automatic pop-ups. Monarch lets you create automatic sharing pop-ups that can be triggered by timed delays, when a user reaches the bottom of a post or page, and even upon page leave. These customizable triggers let you capture visitors when they are most engaged, or when they are in danger of bouncing away forever. Combining these triggers in creative ways can do wonders to the sharing activity on your site.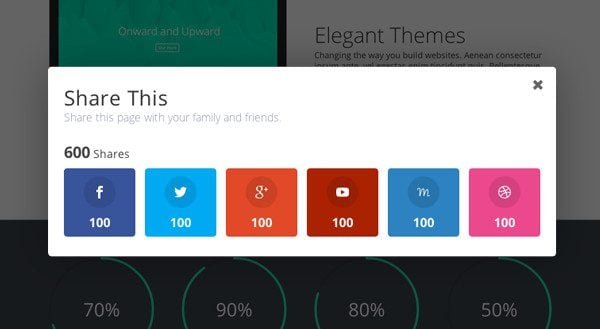 Fly-Ins
Similar to sharing pop-ups, fly-ins are another great way to grab your readers' attention. Fly-In boxes can be animated in from the bottom of your page based on custom triggers. Monarch comes with a list of fun animations to choose from as well, making the fly-in appearance all that more effective.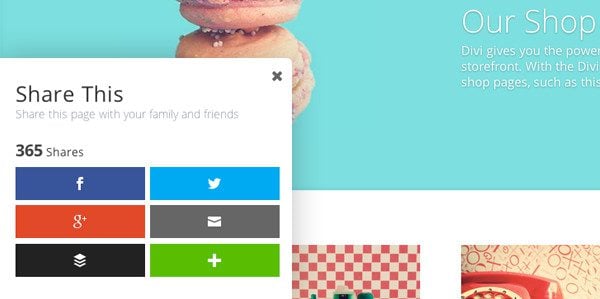 Automatic Triggers for Fly-Ins & Pop-Ups
Depending on your content and the experience you want to create for your users, you can customize the user interaction that triggers Fly-Ins and Pop-Ups. These triggers can be used in combination to capture the attention of different types of visitors in different types of situations.

Timed Delay
Choose a timed delay for your pop-ups and fly-ins so that they trigger after your readers have been on a page for a specific duration of time.

Bottom of Content
Let Monarch auto detect when your readers reach the bottom of a post or page and give your readers a friendly reminder to share at the perfect time.
Social Following
Where there is sharing, there is following. Just as important as gaining social shares is amassing an online social following. Monarch allows you to easily display links to all of your social profiles, encourage visitors to click through and follow you on the networks you participate in.
Inline Social Follow Links
Monarch lets you create a customized shortcode that will display your social follow links anywhere on your WordPress website. Placing this shortcode in a Divi Theme text module, for example, is a perfect use-case for this feature. Invite your visitors to follow you at the end of a post, or anywhere else for that matter!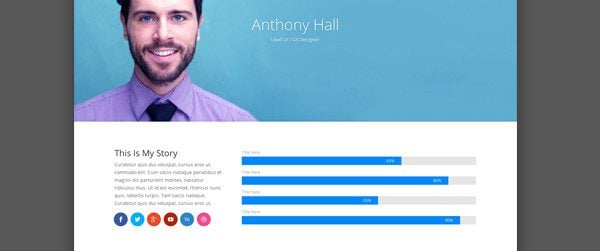 Sidebar & Footer Social Follow Links
When you have Monarch installed on your WordPress website, a special social follow widget is available to add to any widget-ready area on your site. Just configure your widget preferences in the Monarch Dashboard to control its display settings.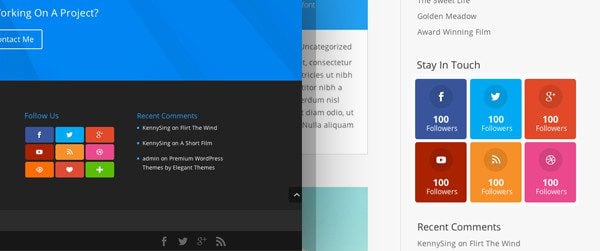 Let Users 'Like' a Page
Allow people to simply 'Like' a page of your website, or even your website as a whole. This icon will sit inline just as any other network would in your share and follow buttons.

Display Total & Individual Counts
If you want to display how many times a page has been shared via individual networks you can choose to display those share counts within any Monarch sharing button. Monarch even tallies up your total shares and follows for any given page or combination of social profiles and displays a combined total. This is a great way to impress your visitors with some true social proof.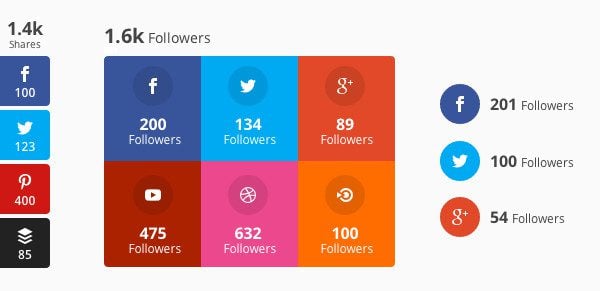 Lightning Fast Connection
Monarch caches all of your share and follow counts for optimized loading throughout your website. We even give you full control over the frequency in which Monarch updates your counts. What does this mean exactly? Instead of querying every social network on your page every time your website is loaded, we grab those counts every once in a while and save the values locally so that they can be accessed quickly. The result is much faster loading speeds!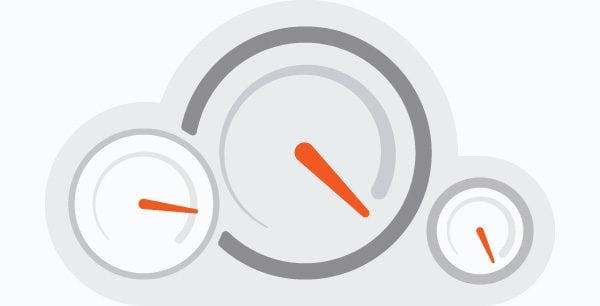 The Monarch Dashboard
To help you configure, modify, and view statistics about Monarch, we've created a robust plugin dashboard that makes setting up social sharing on your website a breeze. Just pick your sharing and following methods, choose your networks, and customize your design to fit perfectly into any website.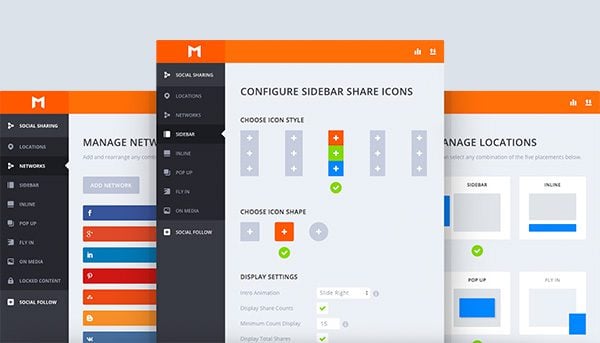 Add & Arrange Networks
Add the social networks of your choice, including an option for a general 'like' button, define your network labels, and enter your profile URL's to get started. These can be dragged and dropped into any order you wish for them to be displayed in on your website.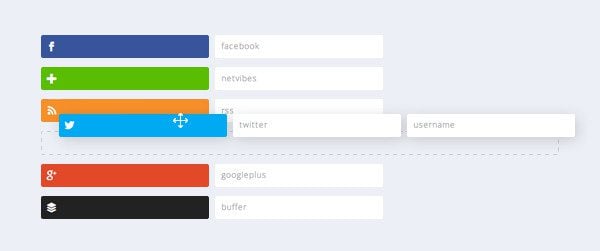 Robust Design Options
This is where the magic happens. We've included some really great design options that will allow you to integrate your Monarch buttons seamlessly into the design of your website. Between choosing your hover styles, icon shapes, and icon colors, you have the creative control to achieve the look and feel you need to make Monarch your own.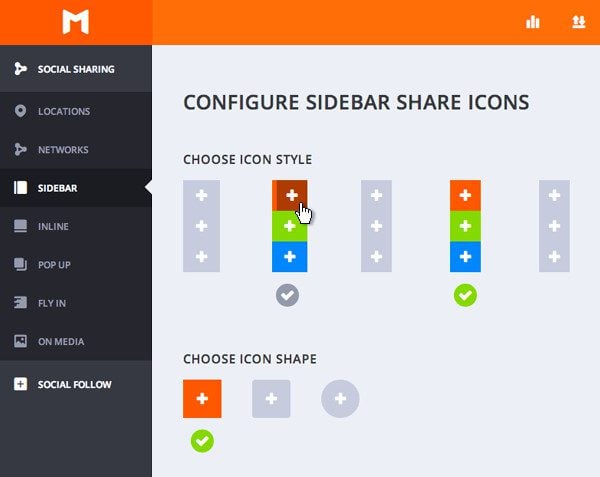 Display Settings
In addition to basic appearance options, Monarch also lets you refine your display settings to fit your every need. Choosing lazy loading animations, share count display minimums, and column structures are just a few of the things you can control.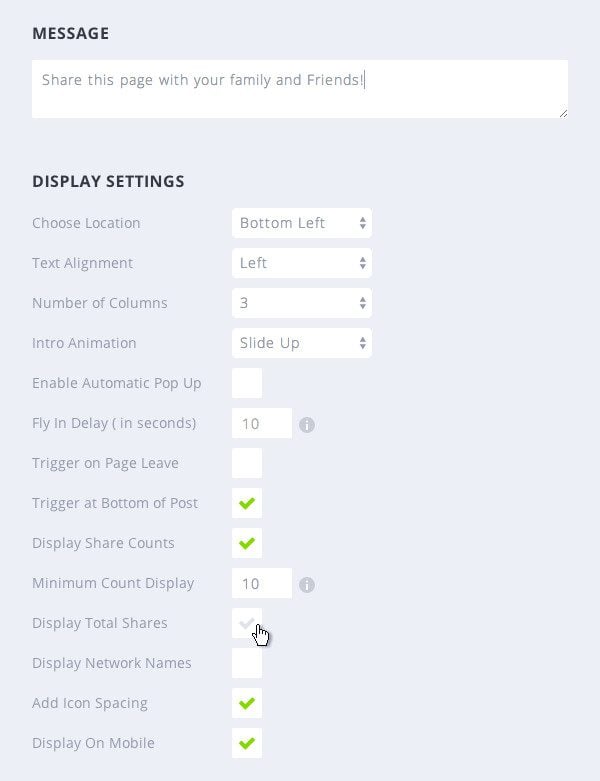 Choose When and Where Not to Display Icons
In the dashboard you can choose where within your website you wish to display social sharing buttons. You can also override their appearance on a per page or post basis. This makes it easy to add social sharing areas to large sweeping areas of your site (for example, adding a floating sidebar to all of your posts), but it also lets you override your default settings and enabled/disable settings for individual pages.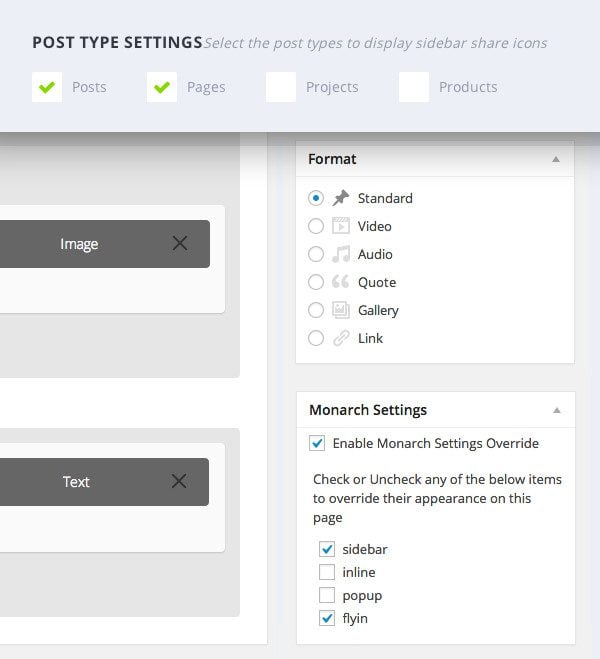 Check Your Share & Follow Statistics
An overview of your Monarch statistics can be accessed at any time via the dashboard. Just click the stats icon in the upper right and you will be presented with your overall share, follow, and like counts as well as your individual network statistics by day, week, month, and year. Here you can gauge the effectiveness of your social sharing efforts, and decide which combination of settings works best for your website.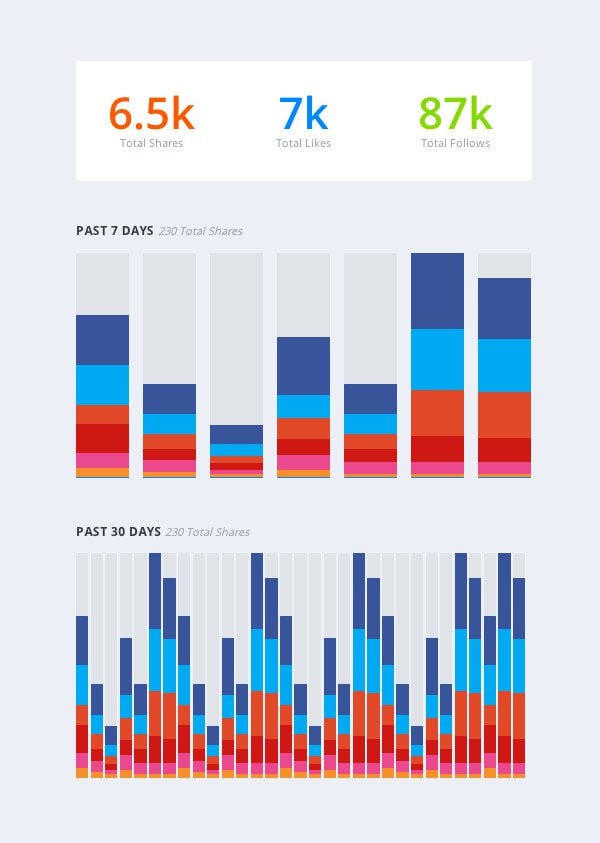 Import & Export Your Monarch Settings
If you have multiple websites that you want to display similar Monarch configurations on, you can quickly and easily import and export Monarch settings from one WordPress site to another.
Hours Of In-Depth Video Tutorials
We have gone above and beyond with our Monarch documentation. There is nothing about Monarch that you can't learn from our countless video walkthroughs and written tutorials.