Automatic Sharing Pop-Ups
Automatic pop-ups are not only extremely easy to create with Monarch, but they are one of the most effective ways to engage your users. You can fully customize your pop-up' title and message as well as control entirely how and when it is displayed to your visitors.

Highest User Engagement
Pop-Ups arguably produce the most effective user engagement. Control the automatic triggers of your pop-ups to create an even more customized experience for your users.

Automatic Sharing Fly-Ins
Similar to automatic pop-ups, you can display automatic fly-ins with custom trigger settings in the bottom right and bottom left corners of your user's screen. See below for a list of customizable triggers.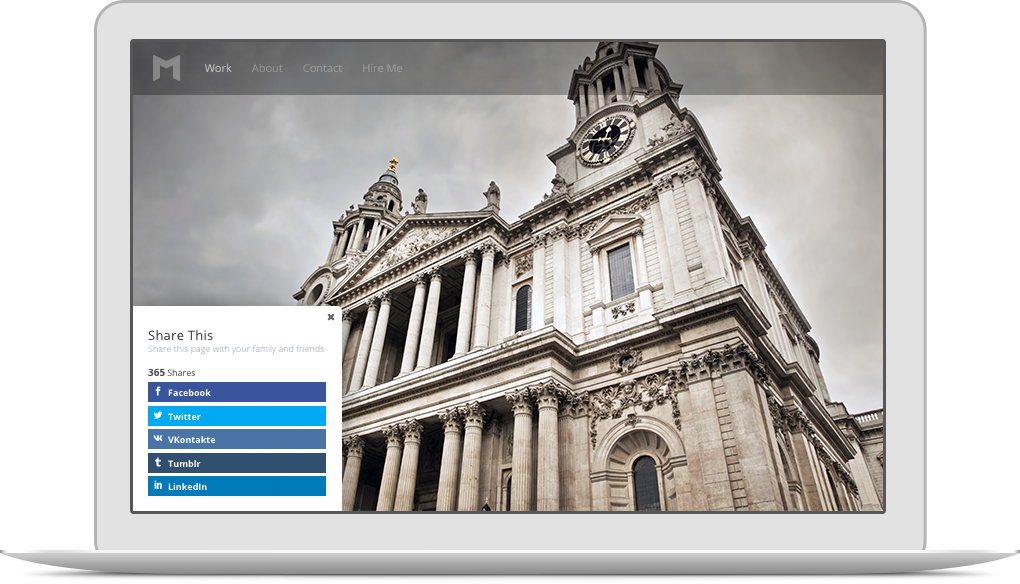 Timed Delay
Choose a timed delay for your pop-ups and fly-ins so that they trigger after your readers have been on a page for a specific duration of time.
Bottom of Content
Let Monarch auto detect when your readers reach the bottom of a post or page and give your readers a friendly reminder to share.
Upon % Scroll
Tell Monarch to trigger a social pop-up or fly-in to your visitors after they scroll a defined percentage down the page
After Commenting
After a visitor leaves comment on a post or page, you can present your already engaged user with a social pop-up or fly-in.
After Purchasing
Display a sharing pop-up or fly-in to your customers after they checkout so they can share your online storefront with friends and family.
After Inactivity
If a user's is inactive on your page for too long, Monarch can be triggered to re-catch your visitor's attention with a pop-up or fly-in.
Boost Your Social Following
Whether you are a large company, small business, or an individual, it is becoming more and more important to build and retain a social following. Monarch lets you connect your website to all of your social profiles to display your social networks and follow counts. Build & Track Follows & Shares
We know how important it is to see how effective your social sharing buttons are on your website, so we built in an easy way to keep track of your user engagement over time.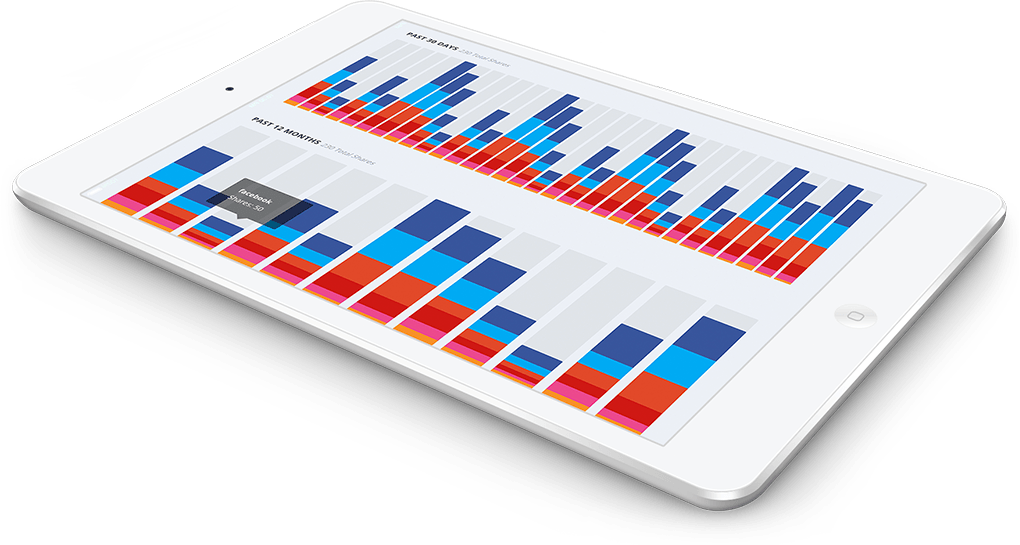 An Elegant Design Approach
As always, we love to create products that look amazing on your website. Even with the challenge of combining predefined network colors and icons, we've included an amazing set of design tools so that you can customize the look and feel of your sharing buttons.
Responsive Across All Devices
Each social sharing and following type has been specifically designed to look good on all browser and mobile devices sizes. Your users can enjoy a non-intrusive yet functional social sharing experience on every device.
Retina Display Design
Monarch is entirely designed and developed with retina display assets for even the highest resolution devices. No matter how your users are viewing your site, Monarch is going to look absolutely stunning.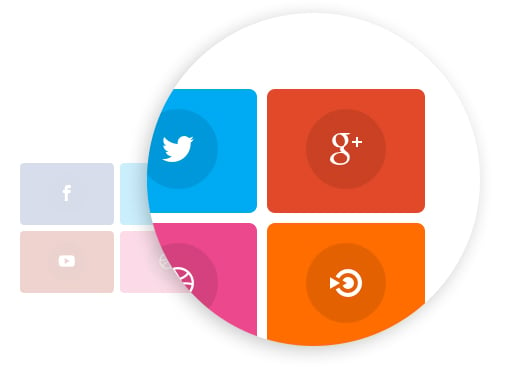 Lightning Fast Connections
Monarch caches all of your share and follow counts for optimized loading throughout your website. We even give you full control over the frequency in which Monarch updates your counts.
The Monarch Settings Dashboard
This is where the magic happens. The Monarch Dashboard is a custom designed interface built into the WordPress Admin Panel that allows you to configure, manage, and monitor your social sharing and following. This is where you can setup your social networks, design your Monarch buttons, track your social statistics, and more!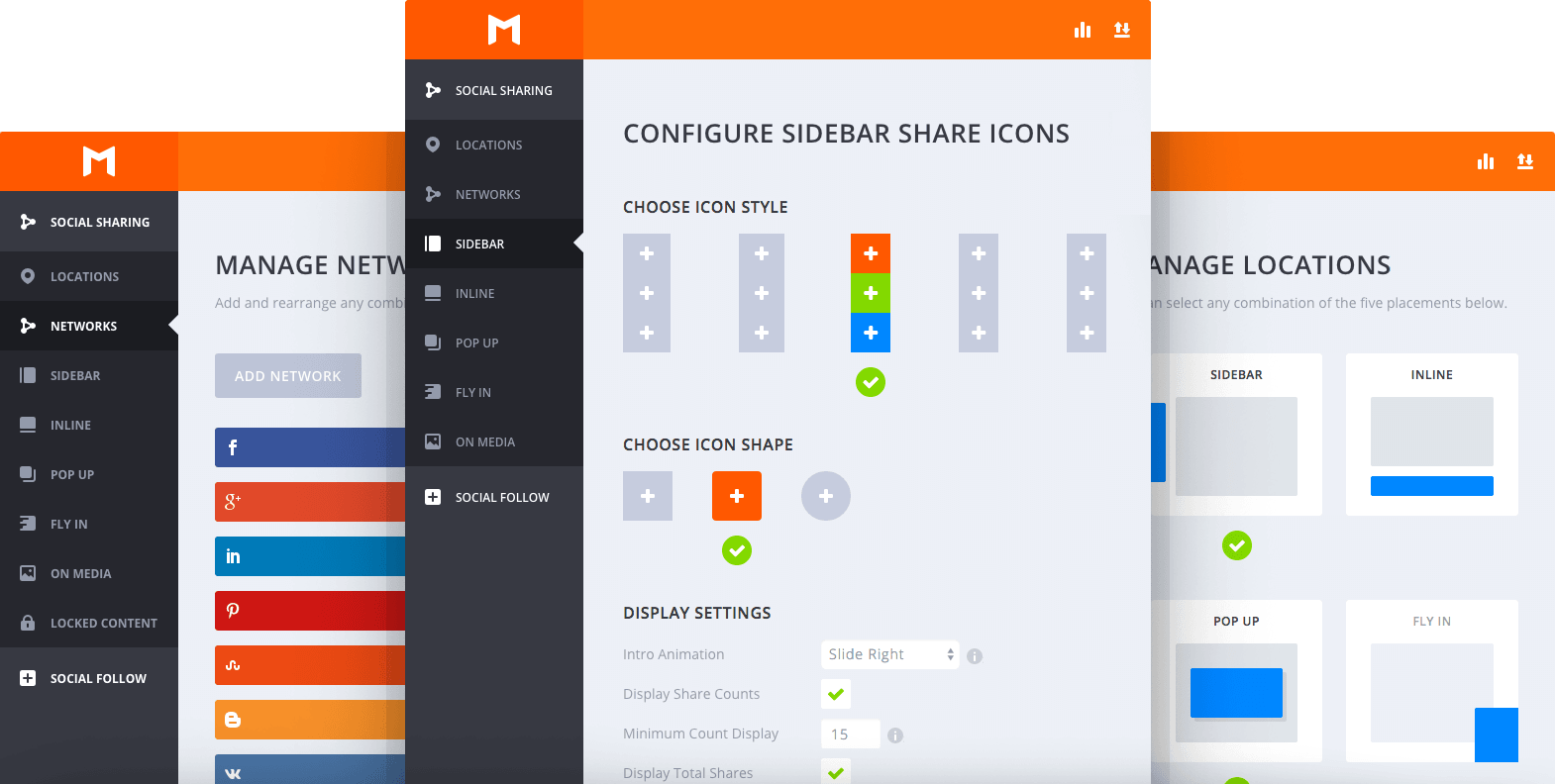 40 Social Networks
Between social sharing and social following, Monarch gives you over 40 social networks to choose from. We are always working to increase our selection of social networks.
Easy Customization
Design matters, and we know it. We've made it easy and fun to customize your share and follow buttons so that you can integrate them elegantly into your website.
Hover Style
Hover Style
Hover Style
Hover Style
8 Locations
With eight sharing and following locations, you can fully customize the social experience that you offer to those who visit your website.
Sidebar
Above Content
Below Content
Pop Up
Fly In
On Media
Shortcode
Widget
Join the Community. Start Sharing Today.
Look no further. You can be up and running with a fresh install of Monarch in no time. Just head to our join page and give your readers the power of Monarch today!