While the internet may be ablaze with stories of how awful 2016 was, for us here at Elegant Themes and our amazing community, The Divi Nation, 2016 was a pretty good year. Like most people it's a big tradition of mine to take some time at the beginning of each new year and reflect on the previous one as well as strategize for the year to come. In this post I'll be reviewing some of the high points of Elegant Themes and our community. Then, later today, in the return of the Divi Nation podcast I will talk about what we have planned for 2017.
Let's dive in!
2016 Was a Massive Year for Divi with Several Key Milestones
It's no secret that Elegant Themes has become a Divi-centric company. We've put all our energy behind making the Divi Builder–which lives at the heart of the Divi Theme, Extra Theme, and the Divi Builder Plugin–the best it can possibly be. This year was no exception. We had three really big Divi milestones this year that are definitely worth remembering and celebrating.
Divi 2.6 Was Released in January 2016

All the way back in January of 2016 we released version 2.6 of our Divi Theme. As is the case with almost all of our Divi Theme releases, any change or improvement we make to the underlying framework of the Divi Builder is also updated in Extra and the Divi Builder Plugin. And boy was this a big one!
We re-designed the ePanel into Divi Theme Options! I don't know about you, but I'm in Divi so often that it's hard to remember working inside the old ePanel. Hard to believe that change happened such a relatively short time ago!
Before: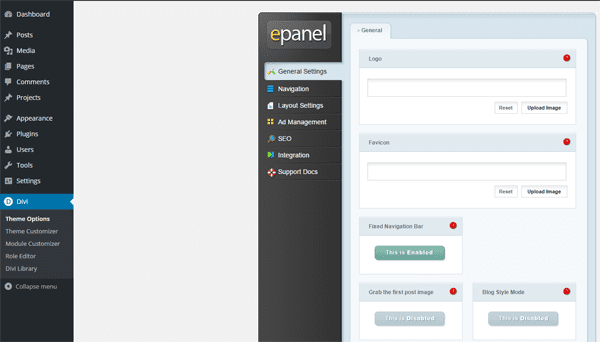 After: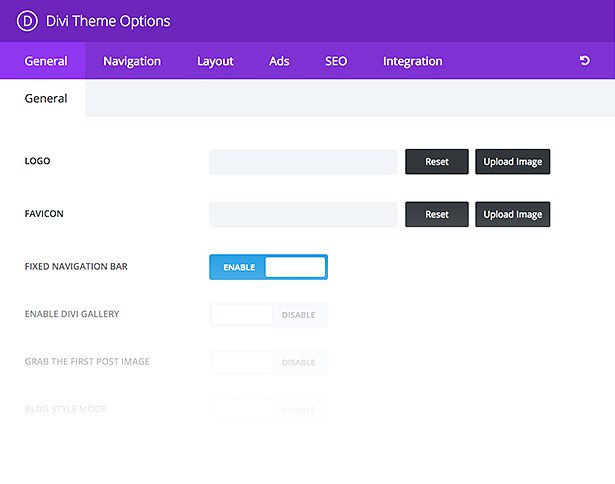 We also added responsive editing controls in this release, making it easier than ever to design a fully responsive website with Divi.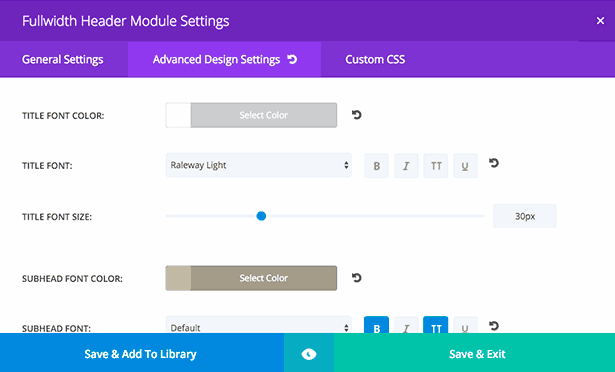 And another crowd favorite: TONS of new CSS options within the custom CSS Tab of every single module.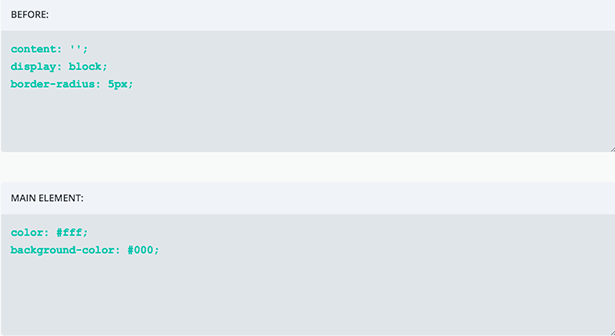 Other big additions in this release included:
2 New Header Styles
The Button Module
Post Slider Module
Comments Module
Search Module
Post Navigation Module
Improved Contact Form Module
Background Overlays
Image Overlays for the Image Module and Blog Module
And more!
You can read the full launch post here.
Divi 2.7 Was Released in March of 2016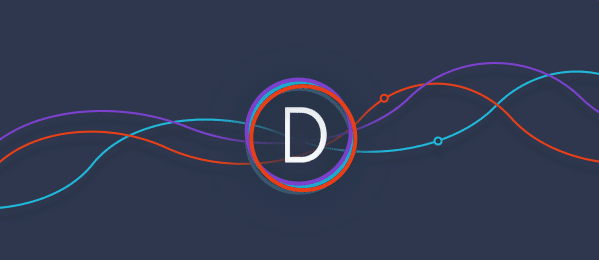 Divi 2.7 was a major release too. It's primary feature was Divi Leads, our powerful split testing system. It was a massive under-the-hood update that for all intents and purposes is invisible until you begin using it. Many of us here on staff consider Divi Leads the most underrated and underused feature within Divi (and Extra and the Divi Builder Plugin).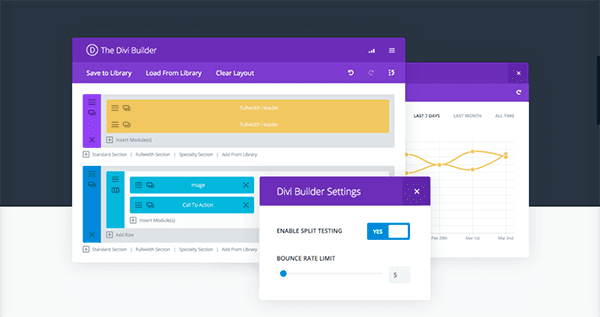 If you haven't used it yet, take a peak at what's possible in these tutorials:
Other improvements made in Divi 2.7 include:
A vastly improved and expanded portability system–making modules, sections, layouts, theme options, and customizer settings more shareable than ever.
Page Settings for the Divi Builder.
Our Dynamic Help System that helps problem solve Divi Builder issues without requiring support.
And more!
You can read the full launch post here.
Divi 3.0 Was Released in September of 2016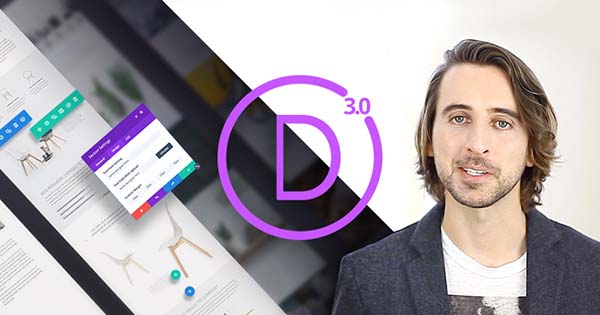 The Divi 3.0 update dominated the 2016 year for us in just about every conceivable way. Once we decided to go for it, we went all in for six months to develop the world's first WordPress Visual Builder running on ReactJS. As the launch post says, "[This update] wasn't about incremental improvements, it was about reinventing Divi, reinventing ourselves, learning a completely new language and creating a modern React application that would change the game for our customers and ensure Divi's relevancy for years to come. We set out to build what could become, and continue to be, the best visual page builder in the world."
Divi 3.0 completely changed the way websites are built with WordPress and Divi. After this monumental update, users were suddenly able to…
Update their content live, right in front of their eyes.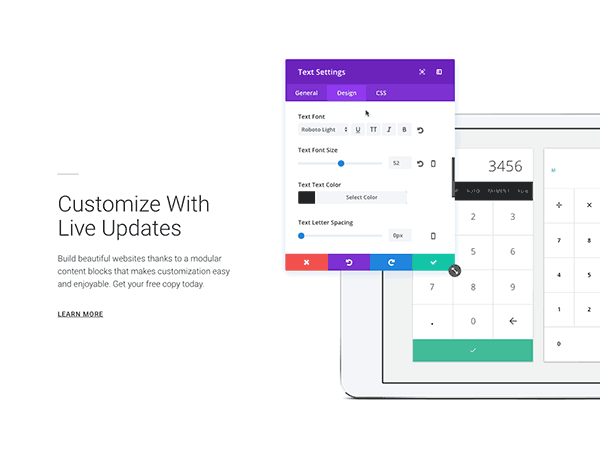 Add content on the fly.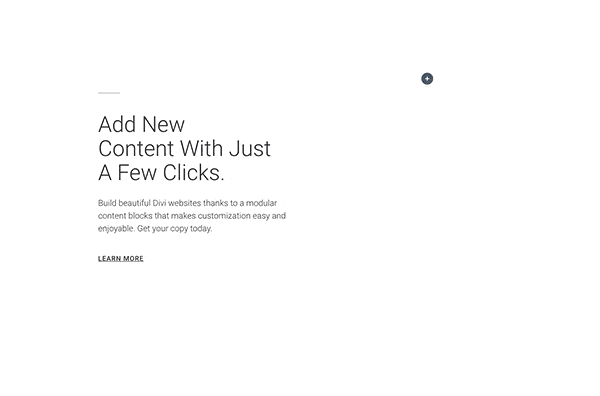 Drag, drop, and duplicate content easily.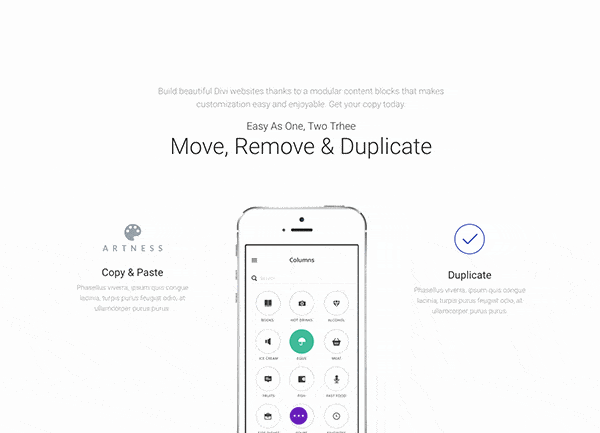 Customize their interface to suit their personal taste.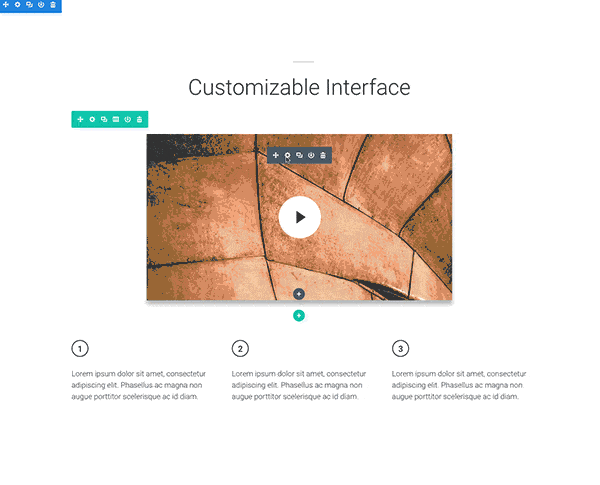 Adjust padding with draggable controls.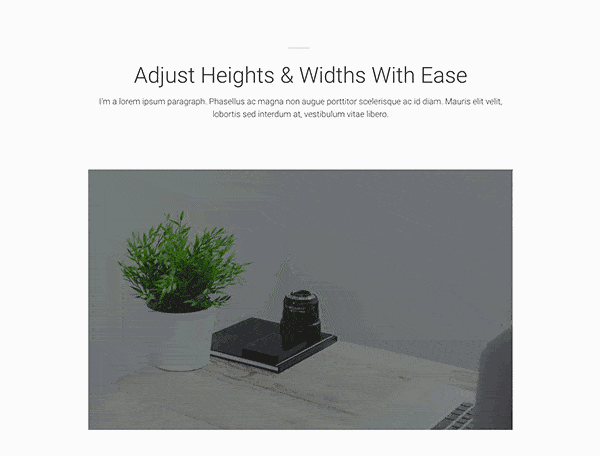 View responsive changes (all changes, for that matter) in real time.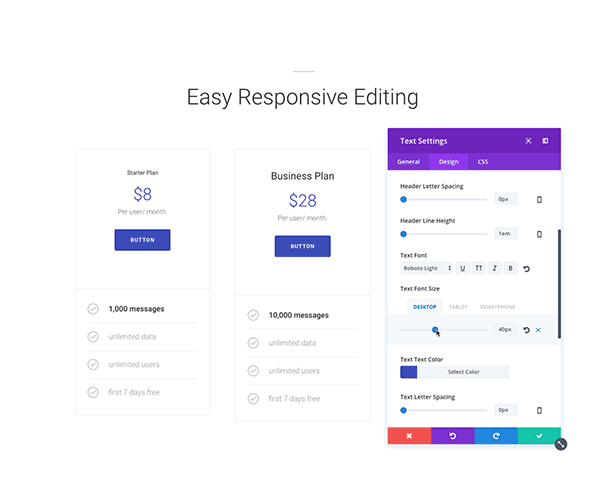 And simply undo or redo actions.
All in all, Divi 3.0 is pretty amazing and we couldn't be more thrilled with its reception. The launch of Divi 3.0 ended up being our biggest and most successful product launch ever. Paving the way for a bright future for not only us here at Elegant Themes but also for the entire community and everyone building sites with Divi/WordPress.
If you want to see the full launch post, you can find it here.
Oh, and not long after we did a minor release adding a lot of really useful keyboard shortcuts for power users.
The Elegant Themes Team Grew…A Lot!

The team that makes Elegant Themes possible behind the scenes had a big year in 2016 too. We added 5 new support jobs, 5 new sales jobs, 2 new developers, 1 new content creator, and put the word out for even more hires to take place here in 2017.
With all the additions we made in 2016 our team is now up to 40 people! If you add the 15-20 freelancers who are creating content for our blog at any given time, that puts us all the way up to 60!
Our team growth is a direct reflection of the growing needs of our community. We're expanding our support, sales, development, and content teams as quickly as we can in order to keep up with the demand. 2017 is shaping up to be an exciting year of even more additions to the ET Team!
Our Blog & Other Content Channels Expanded

Last year I published a post reviewing the big year we had in 2015. I was happy to report that "we published 365 posts, approved 19,335 comments, and saw 12.8 million blog pageviews. Our total post count rose to 919 published posts, our total comments rose to 58,304 approved comments, and our total pageviews rose to a whopping 27.8 million blog pageviews."
And that "our mailing list grew to over 173,000 after only two years of active building!"
The gains we made across the board had me amped up for an aggressive year of blogging, video creation, podcasting, and more. And boy did we hit it hard in 2016!
Our whole team pitched in this last year to pull off the most ambitious and successful blog/video series we've ever done. I'm talking of course about Divi 100. Our 100 day blog series leading up to the launch of Divi 3.0.
The Divi 100 series alone was responsible for bringing in 3.7 million pageviews to our blog in 2016. As well as thousands upon thousands of new email newsletter signups.
As I said earlier, our Divi 3.0 launch was the biggest and most successful launch we have ever had and it was in large part thanks to the hard work of our whole team (and more than a few freelancers/community members!) in creating useful and exciting content for 100 days straight to promote it.
But as awesome as that is the real story is in the accumulative effect of our blog archive. Valuable and high ranking content that pulled people in all year long both old and new, working together.
So without further ado, here are the full 2016 Elegant Theme blog stats:
We published 407 posts
Approved 22,750 comments
Garnered 19.5 million blog pageviews
Saw our total post count rise to 1,336 published posts
Saw our total comments count rise to 81,054 approved comments
And our total lifetime pageviews rose to 47.3 million blog pageviews
We also saw our email list grow from 173,000 to 219,907 email subscribers
We also saw big gains in our YouTube and Facebook reach this year:
Our Facebook page grew from ~47,000 likes last year to 81,000 likes with 79,000 follows this year.
On YouTube we saw a massive increase in our subscribers, gaining 13,245 new subscribers resulting in a total of 19,880 subscribers today.
We're excited to see what 2017 has in store!
The Divi Community Blossomed Into Something Really Special
The Divi Community (or what we've come to call The Divi Nation) has always been special. But this year was unique in that many of the members who had only previously interacted with each other online–here on the blog or in facebook groups–began to get together in person for the first time.
The image above is the first such group from the WordCamp Orange County event. And below is a video that really sums up how special that meeting was. And the maturation of the community as a whole into something about much more than just "WordPress stuff".
In 2016, in large part as a result of the Orange County event, we also launched The Divi Nation Meetup page to foster and encourage even more in-person get-togethers between community members. It's one area we're extremely excited to expand in 2017 and beyond!
And We're Just Getting Started!
Stay tuned today because in just a few hours I'll be back in the form of a brand new episode of our Divi Nation podcast to talk about what you can expect from us in 2017!
Featured image By Callahan / Shutterstock.com