It's no April Fools day prank, today's Divi Nation Short contains ten Divi Quick Tips in one! All of which have to do with conversion rate optimization techniques that you can now test with Divi 2.7's new feature Divi Leads. There's a lot of ground to cover in this one so let's jump right in.
10 Conversion Rate Optimization Techniques You Can Test with Divi Leads
[powerpress]
In this Divi Nation Short I have identified ten popular conversion rate optimization techniques and I show you how to test them with Divi Leads. This is a longer video than most of our Divi Nation Shorts (it's not actually short at all) so I've listed the tests below along with their timecodes. Just in case you're in a hurry!
Green button vs. Red button – 00:01:38
No security trust symbol on pricing table vs. Security trust symbol on pricing table – 00:05:20
Smiling face on landing page vs. Non-smiling face on landing page – 00:08:01
No directional queues vs. Directional queues (on landing pages) – 00:10:08
Video vs. Still Image on CTA – 00:13:07
Social proof on signup form vs. No social proof on signup form – 00:15:49
Four price options vs. Three price options – 00:17:47
Headline variations – 00:20:06
"Start Your Free Trial Today" vs. "Buy Now" – 00:22:26
Unconventional Button Copy – 00:24:41
In the summary section below, I have simply explained the mechanics of Divi Leads used for all of these tests. You can duplicate what I've done in any of examples or create your own. If you would like more information or examples of how to use Divi Leads I highly recommend visiting its new documentation page.
Subscribe To Our Youtube Channel
All Subscription Options:
Summary: How to Use Divi Leads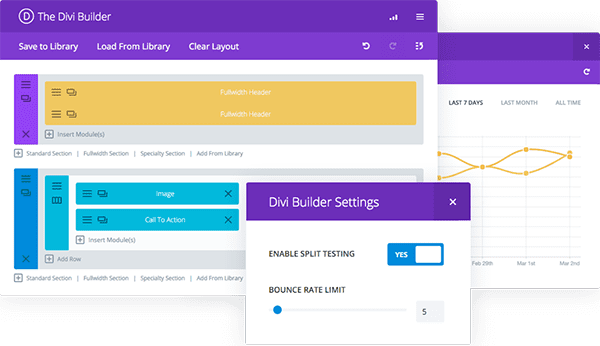 To begin a split test simply right-click on any module, row, or section within the Divi Builder. Select the "Split Test" option.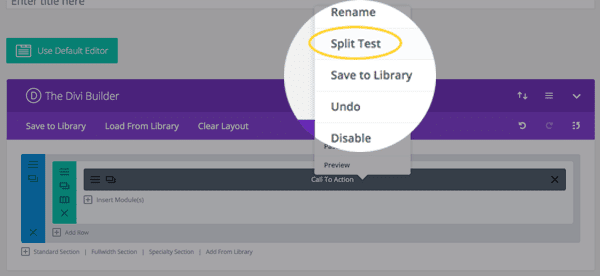 You will then be asked to select a "goal". Just like your split test subject, your goal can be any module, row, or section. Your goal should be whatever part of your page you want people to interact with. Whether that's an optin form, call to action, or button.

For example, if you want people to click a button module, you might select the headline above it as your split test subject and the button itself as the goal.
Once your goal is selected you will notice that Divi automatically creates a duplicate of your split test subject. You can then go into your split test subject's settings and make the changes you want to test against your original settings.

You can create as many variations as you want. All you have to do is click on the duplicate button on the module, row, or section you are testing.

To begin your split test, all you need to do is to update or publish the page. Divi Leads will automatically keep track of your results.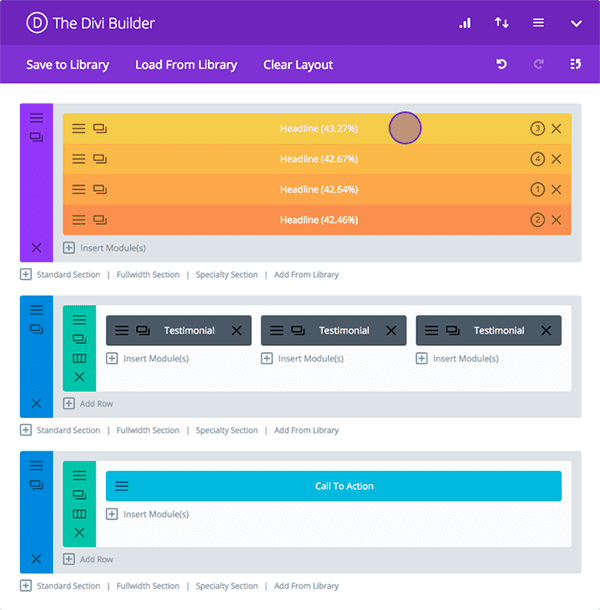 You can get a full report by clicking on the stats icon in the top right corner of the builder.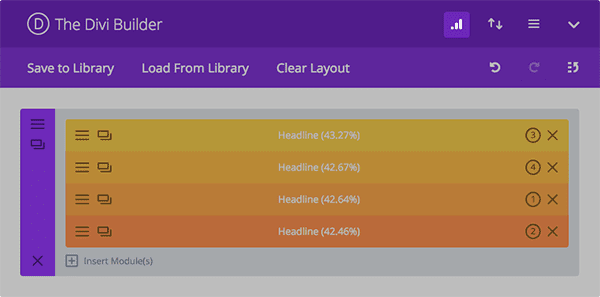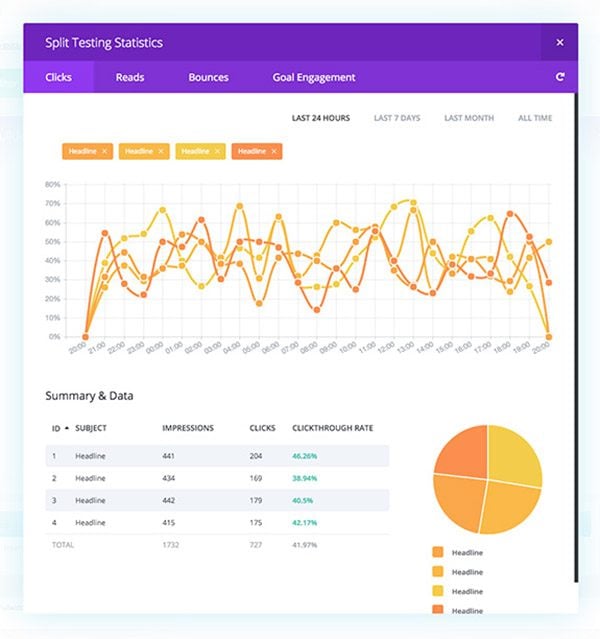 It's Your Turn to Test Conversion Rate Optimization Techniques with Divi!
I hope you found today's episode of Divi Nation helpful. Even though it was longer than our typical Divi Nation Shorts it really only scratches the surface when it comes to the massive variety of tests you can run with Divi Leads. I wanted to make sure I provided enough variety to get the gears turning and ideas rolling for everyone in the community.
If you have any questions about anything I covered please feel free to drop me a line in the comments below and I'll be happy to respond.
Thanks for reading and tuning in!