Today we embark on a very special 100-day long journey filled with amazing Divi tips and tricks, free Divi library packs, Divi plugins and extensions, Divi child themes, Divi Nation podcast episodes and much more. Every single day, for 100 days in a row, we will be sharing a new and exciting free resource with the Divi community. But that's not even the best part, because each day we will also get one step closer to Day 100, and on this day, the final day of this 100-day-long extravaganza, we will be releasing the most revolutionary version of Divi yet: Divi 3.0. If you aren't excited yet, don't worry, you will be, because throughout Divi 100 we will also be sharing Divi 3.0 sneak peeks and progress reports!
So What's Coming In Divi 3.0?
Over the next few months we will be posting a lot more information about what you can expect from Divi 3.0. For now, I can tell you this: Divi 3.0 will launch with a completely new visual-editing experience that will forever change the way you build websites with the Divi Builder (for the better). We are on a mission to build the best front-end page builder for WordPress on the market. This new live editor will live right along side the current "backend" version of the builder, and the two experiences will be completely cohesive and interchangeable. If you are already a Divi user and have mastered the current Divi Builder interface, you will be able to jump right into the new builder with zero learning curve.
There are a lot of things that make this new visual editor exciting. When building your website with the visual editor, all of your changes will appear live on the page. You will be able to click, drag, drop and edit the page itself, instead of editing a block-based visual representation.
The visual editor will be super fast and responsive, and every change you make to the page will appear instantly. No page refreshes, little to no ajax loading bars, just instant manipulation of the page powered by React. We are really excited about using React to build what we think will be a builder that is significantly faster than any other visual editors available today. We are building it from the ground up to take full advantage of what the javascript framework has to offer.
This is a huge project, and it's going to take some time to finish. Luckily, we have come up with a really fun way to pass the time: The Divi 100 Marathon!
100 Days Of Divi Awesomeness
It seems crazy, but we are committed. We have challenged ourselves to push the limits and produced some really great stuff for the Divi community…for 100 days in a row. This Divi 100 Marathon will act as the 100-day countdown to Divi 3.0, and along the way we will be sharing some really amazing resources. Here are just a few examples:
Divi Library Packs
Enhanced by the new portability system in Divi 2.7, Divi Library packs are now more versatile than ever. You can think of them like mini themes inside of Divi, including custom styles, encoded images, and even custom CSS. The more you build your library, the faster you will be able to tackle new client projects. During Divi 100, we will be posting a new layout pack every single week. Our lead designer Mario has been working hard on these packs, and they are looking really cool!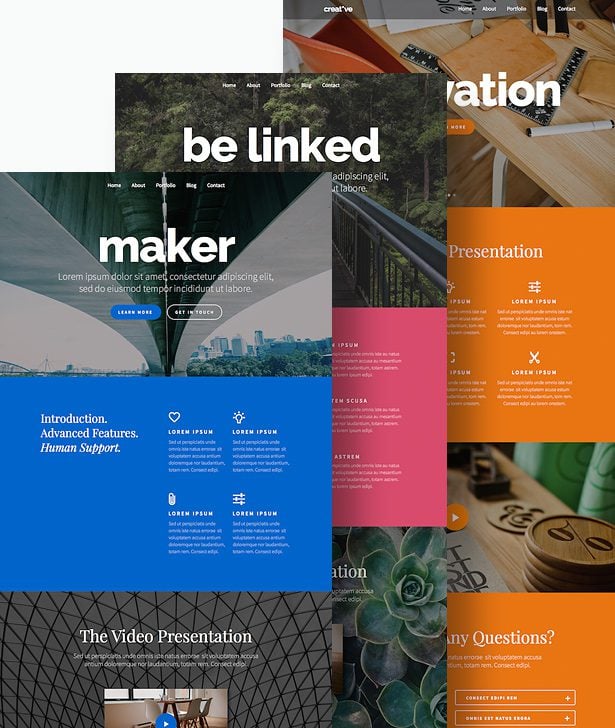 Divi Extensions
We will also be sharing various Divi enhancements in the form of extension plugins. These plugins can be installed along with Divi to add new features, and we have some great stuff planned. You can expect a new extension to be released every week as well!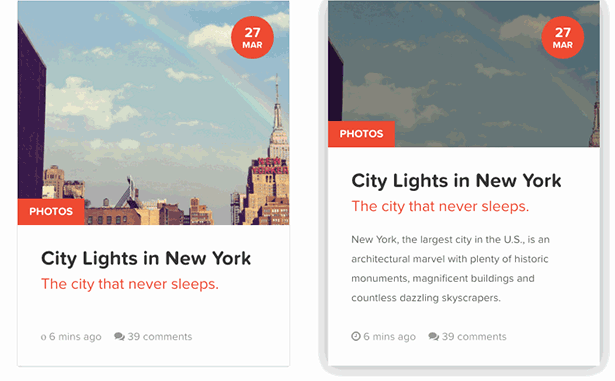 Divi Nation Podcasts
The Divi Nation podcast will also continue at its normal time every Friday morning as part of the Divi 100 marathon. If you haven't been tuning in to this weekly show, filled with incredibly useful Divi tips and tricks along with insightful interviews from the Divi and larger WordPress community, you have definitely been missing out.

Divi Tips & Tricks
Alongside all of these free resources, we will also be posting weekly Divi-related tips and tricks. Our writing team has been hard at work exploring every inch of Divi, and they have some great articles coming your way that will help you achieve a deeper understanding of what has become one of the most robust themes in the world.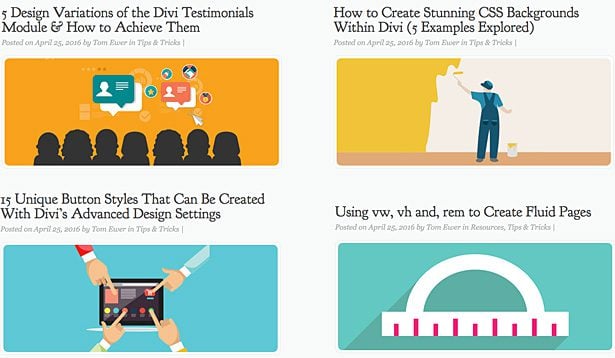 And guess what? It all starts today! So without further ado, let the countdown begin 🙂

Divi 100 Day 1
The Countdown To Divi 3.0
This post is part of our Divi 100 marathon. Follow along as we post free Divi resources for 100 days in a row! This 100-day countdown will end with the game-changing release of Divi 3.0, including our brand new visual editor built from the ground up using React. Divi 3.0 will change the way you build websites with the Divi Builder forever!
Let the countdown begin.