2016 is going to be an exciting year for Divi. We have so many amazing things planned, and we are happy to kick things off with the release of Divi 2.6. This new version of Divi comes with an updated Divi Builder, including new modules, improved modules and our new responsive editing controls. Divi's theme options have also been expanded to include two brand new header styles and a completely re-designed Theme Options panel. That's right, after 6 years of neglect, ePanel has finally been revamped to embody Divi's clean and modern style. There is so much to explore in Divi 2.6, so let's jump into the details!
Responsive Editing Controls
Perhaps the most exciting feature in Divi 2.6 is the Divi Builder's new Responsive Editing controls, which allow you to assign different sizing and spacing values for each breakpoint.
Adjust Sizes For Individual Devices
Divi already looks great on every device thanks to its responsive design and fluid grid, but sometimes when you modify a module's Advanced Design Settings, it can be difficult to make sure everything looks perfect on every device. That's where the Divi Builder's new responsive editing controls come in, giving you increased control over the sizing, spacing and visibility of modules on each responsive breakpoint.
Whenever you modify a module, row or section's sizing or spacing, a new icon appears that, when clicked, activates the Divi Builder's new responsive editing controls. These controls allow you to assign unique values for each breakpoint. For example, you can create a custom Fullwidth Header module with big and beautiful text that fills desktop screens, and at the same time you can reduce the size of that text on mobile devices to ensure that it's readable no matter how your visitors are viewing your page.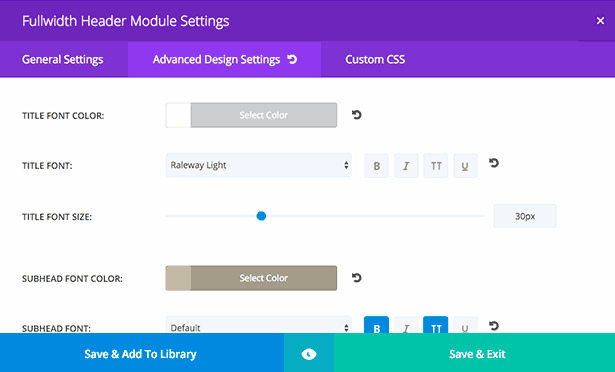 Disable Elements On Individual Devices
In addition to being able to adjust sizes and spacing, you can also disable entire modules on particular devices as well. All modules, rows and sections now come with a new Disable On setting that allows you to disable the element on smartphones, tablets and/or desktop computers. Often times it is in your visitor's best interest to strip down your website's mobile version so that the small screen is not crowded with an excess of information. You can even duplicate modules, creating two different versions that are served to different visitors based on the size of their screen.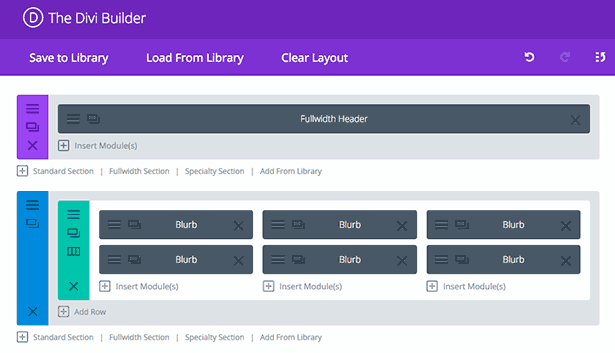 Divi's New Header Styles
Divi now comes with 2 new header styles that can be selected via the Theme Customizer. The Slide-In and Full-Screen headers are both great additions to Divi's already versatile header controls.
Slide-In Header
When the new Slide-In header is enabled, your primary and secondary links are consolidated and hidden within a classic hamburger menu. When clicked, your menu items slide in from the side of the screen. This new app-like style is becoming more and more popular in the mobile era. When combined with transparent header backgrounds and custom accent colors, you can easily give your Divi header a modern new look.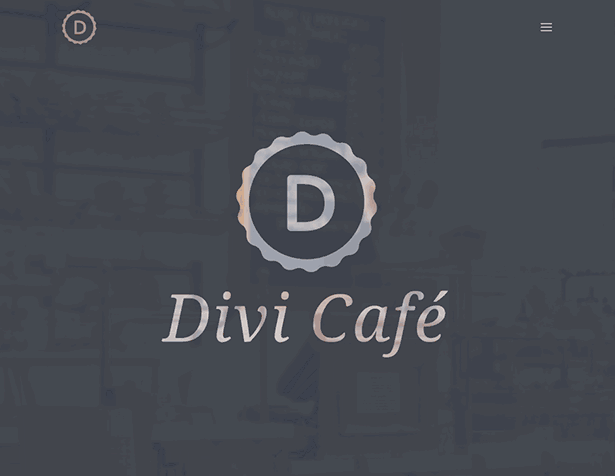 Full Screen Header
The Full-Screen menu also hides your primary and secondary navigation links until the hamburger menu icon is clicked. Your header is then presented in a beautiful full-screen style. You can easily customize the color, opacity and size of the menu and the links via the Theme Customizer. These two new header styles, when combined with Divi's plethora of customizer controls, open up a whole new realm of possible header styles.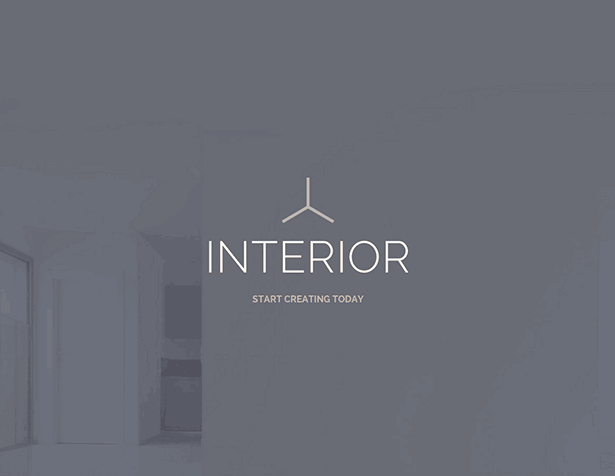 5 New Divi Builder Modules
Divi 2.6 comes with the newest version of the Divi Builder, including five brand new content modules. The more modules that the Divi Builder has available, the more layout opportunities present themselves and the more versatile Divi becomes. In Divi 2.6 we have expanded the Divi Builder's arsenal of content elements.
Button Module
Several Divi Builder modules come with buttons. Sliders, Call To Actions, and Email Optins just to name a few. However, there has never been a way to add a stand-alone button to a Divi layout. The button module solves this problem by separating the Divi button into its own module. When combined with the module's Advanced Design Settings, countless button styles can be created.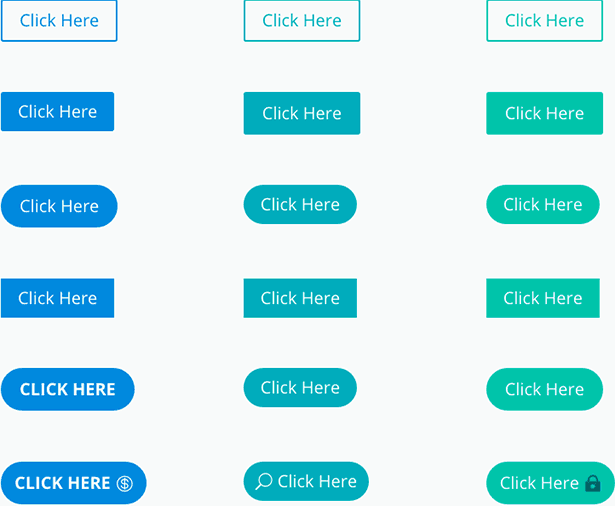 Post Slider Module
The Post Slider module works just like the standard Divi Builder Slider module, except that instead of building out your own slides, the content of the slider is populated by your featured blog posts. This is a great compliment to the Divi Builder Blog module, and it's a great way to feature your favorite posts in either a standard or fullwidth section.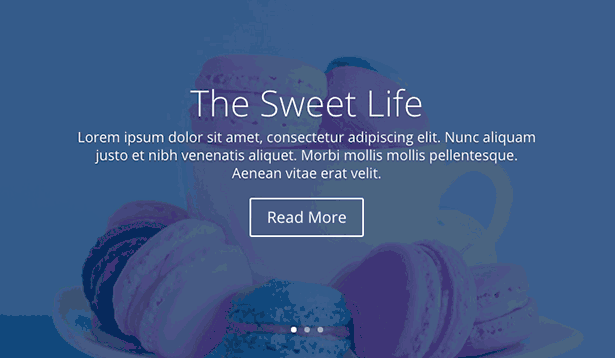 Comments Module
Comments are a standard part of every theme, and they typically appear at the bottom of your post below the entirety of your post content. We have taken this comment form and turned it into a Divi Builder module, which means you now have full control over where your comments are placed within your post content. It also gives you the new opportunity to customize the appearance of your comments via the Divi Builder's advanced design settings and custom css options.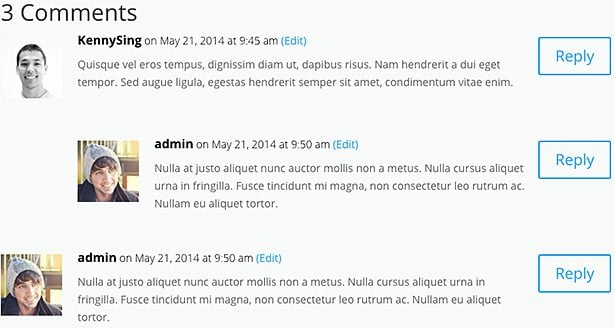 Search Module
Until now, the only way to add a search form to your website was using the standard WordPress search widget. However, this was limited to widget-ready areas such as the Divi sidebar and footer. We took this search form and turned it into a Divi Builder module, complete with new controls over search results and design.

Post Navigation Module
Post Navigation is another common part of most WordPress websites. Typically post navigation links appear at the bottom of each blog post, inviting your visitors to read your next and previous posts. We took these links and turned them into a module that can be placed anywhere within your Divi-built page. The module also comes with some great options, such as the ability to limit post links to posts within the same category as the post that is currently being viewed. This simple option greatly improves the relevancy of the post links being generated, increasing the probability that visitors will find the content engaging.
Improved Divi Builder Modules
Not only have we added new modules to the Divi Builder, we have also greatly improved some of the builder's most popular modules. We realize that adding new modules isn't the only way to make Divi more versatile. In Divi 2.6, we have listened to our customers' most demanded feature requests and updated some of Divi's most popular modules with a few improvements.
The Much Improved Contact Form Module
The Contact Form module has received the biggest update, with a complete overhaul of the module's core functionality.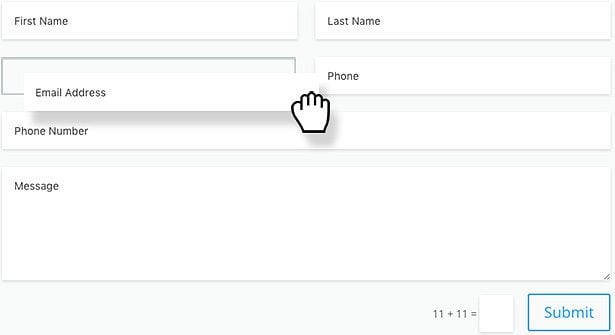 Custom Form Fields – The Contact module now supports custom input fields, making it a fully-functional form builder.
Honey-pot Spam Detection – Sometimes a captcha isn't enough. They can also be frustrating for users. This is why we have added honey-pot spam detection to the contact form, which is a completely invisible, effective and unobtrusive method to detect spam bots.
Custom Message & Content Order – You can now adjust the content of the message that your contact form creates, including the ability to adjust the order of the field inputs using output variables.
Redirect URL's – You can now assign a custom redirect URL. This will re-direct the user after a successful form submission.
Custom Success Message – You also now have the ability to adjust the success message that is displayed after a successful form submission.
Introducing Background Overlays
All slider modules now come with a background overlay option. When enabled, a semi-transparent background color is placed above the slide's background image, but below the slide's text content. This can be used to reduce the contrast and add color to your slide's background image while at the same time improving the readability of your slide's text.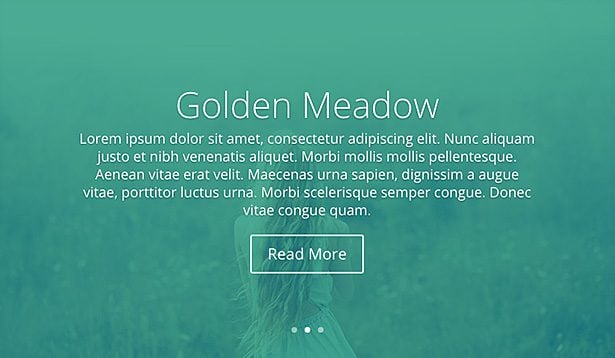 Image Overlays For Image & Blog Modules
Both the Image and Blog modules now come with an image overlay option. When enabled, a customizable icon and background overlay color are placed over the image on hover.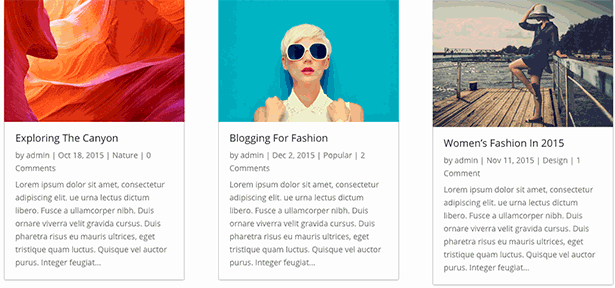 Text Backgrounds For Sliders
All slider modules now come with a background overlay setting. When enabled, a semi-transparent background color is placed behind the text content of the slide. This helps ensure that your text will always be readable, no matter what photo is used in the background of the slide.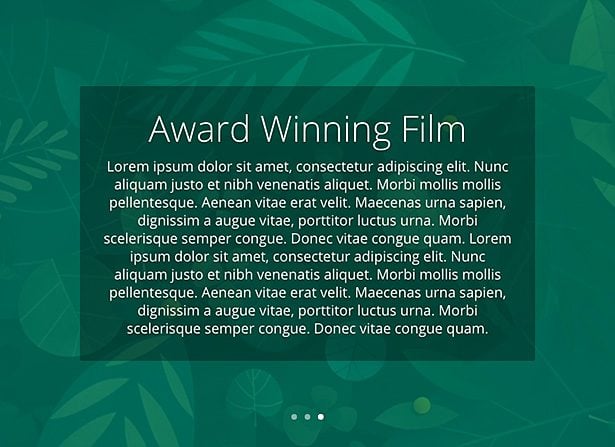 Improved CSS Editing Options
We have gone through and audited all of Divi's Custom CSS options to make them easier to use and fill in missing options.
We have audited the full list of Divi modules to make sure there were no missing elements with the Custom CSS tab. Dozens of new CSS options have been added, making every single part of each module completely editable. We have also made these settings easier to use by adding the CSS Selector to each text field, making it clear exactly where your CSS is being added.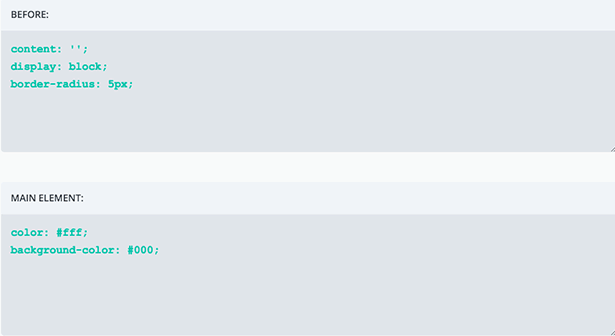 ePanel Get's A New Look!
A lot has changed since ePanel was originally designed, and we are happy to finally update our theme options framework with a contemporary design that feels at home inside of Divi.
It has been a long time coming, but we are happy to announce that the original ePanel design (which has remain unchanged for 6 years) has finally been re-vamped to match Divi's sleek and modern style. Our other Divi Builder theme, Extra, has also been update with this new design.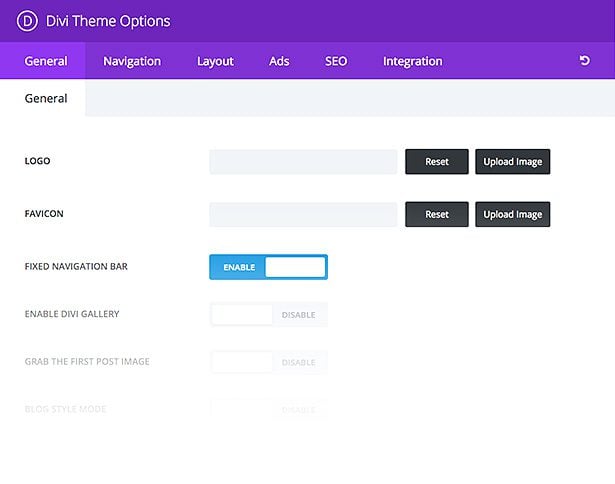 Improved Plugin Compatibility (Including BuddyPress)
Some structural changes have been made to Divi's page template structure, improving compatibility with various plugins.
Various plugin compatibility issues (particularly issues involving BuddyPress) have been addressed. Ensuring compatibility with the most popular WordPress plugins is something that we will continue to focus on as Divi matures, so be sure to let us know if there are any problems that you would like us to fix by opening a suggestion in the support forums!

2016, The Year Of Divi
In the beginning of this article I said that 2016 is going to be an amazing year for Divi, and I meant it. We have some of our most ambitious updates planned for this year, and our entire team has regrouped and rallied behind the cause. We can't wait to keep building what we know will continue to be the best WordPress theme on the planet, supported by the most amazing community on the internet 🙂 Stay tuned for more updates!
Learn More About Divi