Are you interested in building a keyword map for your website? You'll need to select at least one of the many available SEO keyword mapping tools to get the job done.
Not sure what a keyword map is? That's a structured set of SEO keywords and phrases you put together for your website, based on market research and your own brand. (We've written an overview about keyword maps that you can check out here.) Ultimately, the goal of an effective keyword map is to help boost your site's overall SEO quality, as well as your online reach.
Ready to learn more about SEO keyword mapping tools, as well as which tools you should consider using? Keep reading–we've got you covered.
What Are SEO Keyword Mapping Tools?
A keyword mapping tool is a piece of software that assists in SEO keyword research. This is the deep research you'll need to conduct if you're auditing your site's SEO or setting up a keyword map. A solid keyword map can help your site rank higher in the SERPs, and researching keywords is crucial to your success here.
These tools often have a wide range of functionality. You can use SEO keyword mapping tools to:
Check a keyword's search volume
Find variations on a particular keyword or phrase
Analyze your competition
Research users' search intent
While that's not an exhaustive list of capabilities, it should give you a basic idea of what you can do with a keyword mapping tool.
Who Should Be Using Keyword Mapping Tools?
Anyone who owns or runs a website that could benefit from SEO optimization should be using keyword mapping tools. It doesn't matter whether you're an individual website owner, an SEO expert, a large company, or an agency. These tools will help you identify and analyze the SEO keywords you should be using to boost your site's ranking in the SERPs.
How to Use Keyword Mapping Tools
There are a number of ways to use keyword mapping tools to your website's advantage. You might choose to use a tool to simply identify important SEO keywords and phrases that you should be using in your copy and metadata. On the other hand, you may want to dig deeper and look at the keywords your competitors are using.
You can expand on and visualize this process in a number of ways. If you're interested in taking a look at how to use a keyword mapping tool after you see the various options in this post, we have a great tutorial on getting started.
Top SEO Keyword Mapping Tools
Ready to learn about some of the SEO keyword mapping tools available to you? Let's jump in.
1. Ahrefs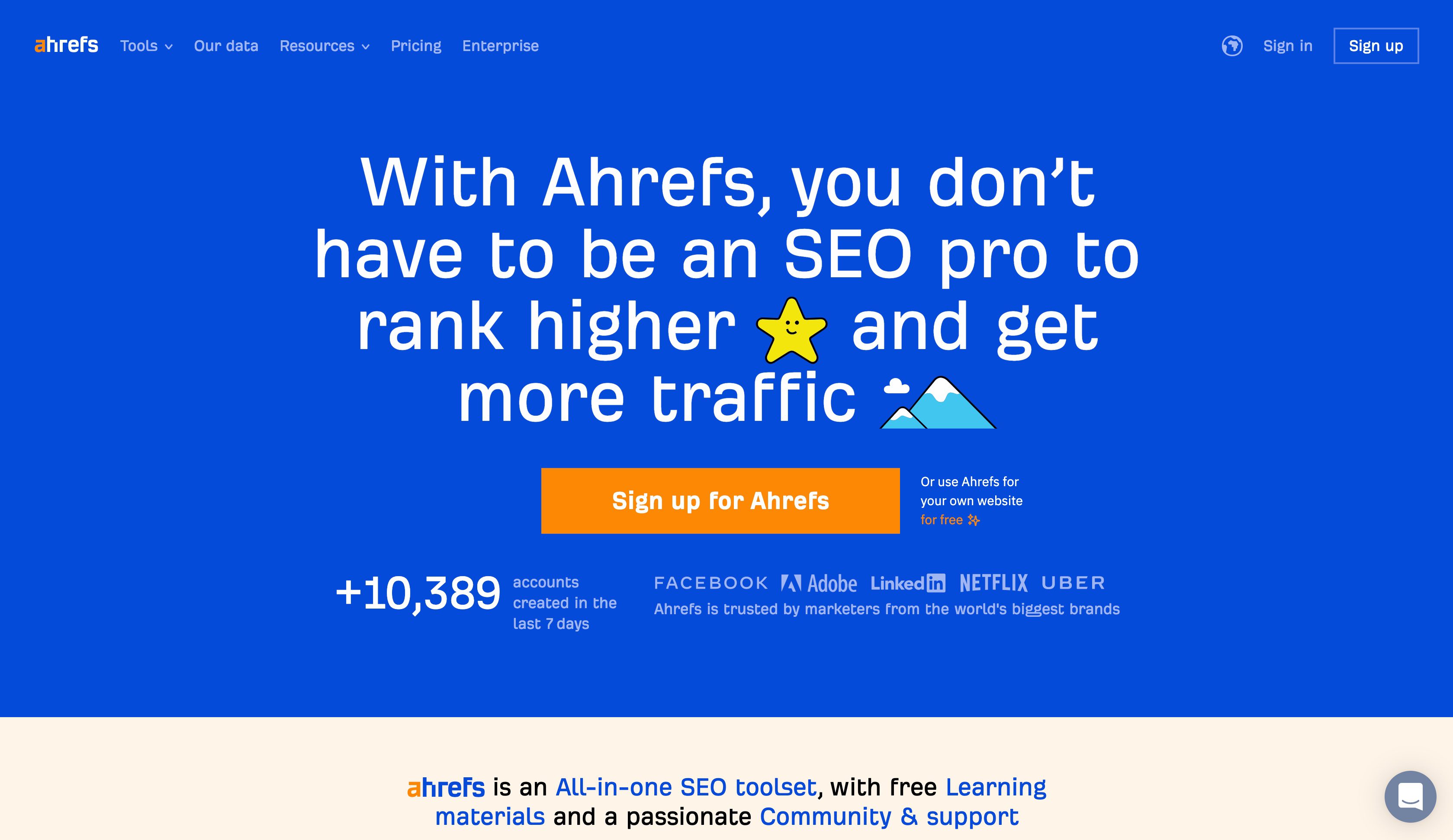 Ahrefs is an all-in-one SEO keyword research tool designed for anyone to be able to use, whether beginner or expert level. This tool offers an array of easy-to-understand dashboards to help you complete your keyword and competitor research quickly and easily. There's even a free option, Ahrefs Webmaster Tools, available to website owners.
What you'll get:
SEO auditing tools
Competitor analysis so you can stay on top of how your competition ranks
A powerful Keywords Explorer to aid in your research
Content Explorer, which helps you analyze what competitors are publishing
Rank Tracker to help you keep an eye on how your website is doing
Free training materials, including articles, videos, and even SEO courses
Strong community support
Ahrefs is for you if…
You have any level of SEO knowledge and want a wide variety of tools all in one place. It's particularly helpful to beginning and intermediate users who are just learning the ropes. However, individuals and companies of all sizes use Ahrefs.
Price: Strating at $99.00/month (Ahrefs Webmaster Tools available to website owners for free) | More Information
2. AudienceKey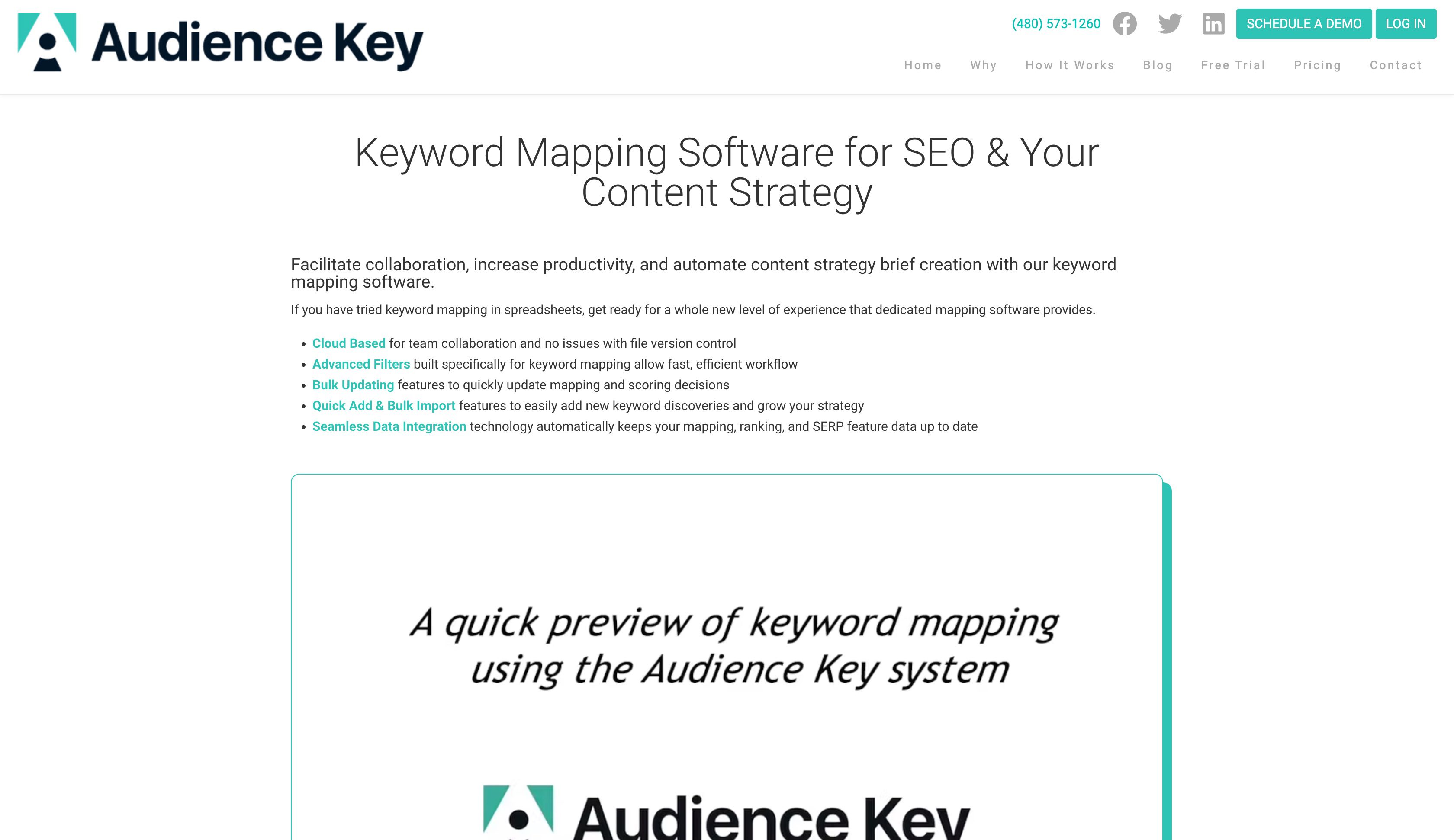 AudienceKey is cloud-based keyword mapping software that's self-described as "iterative mapping." It generates a content brief for the user, in addition to a spreadsheet-style keyword list that allows you to sort, label, and assign specific keywords to parts of your sitemap. Additionally, AudienceKey makes it easy for users to group and cluster keywords. That means it's not only useful for creating a keyword map that aligns with your sitemap. It's also excellent for refining your SEO content marketing strategy.
What you'll get:
Collaboration tools that make it easy to share your keyword mapping with team members
Filters that were created specifically to be used for keyword mapping
The ability to bulk-update aspects of your keyword map
Bulk-import and quick-add keyword tools that make the process of integrating existing keyword lists easy
Automatic data integration and ongoing keyword tracking to help you stay on top of your rankings
AudienceKey is for you if…
You have a set of SEO tools you're already using but want to add dedicated keyword mapping software to the mix. AudienceKey isn't so much a keyword research tool as it is a tool made especially for creating keyword maps and clusters, plus tracking those keywords. With that in mind, you'll want to use it in addition to your other SEO tools.It's also cost-prohibitive for individuals and small teams, so it fits best if you have a large budget to work with.
Price: Starting at $495.00/month | More Information
3. Moz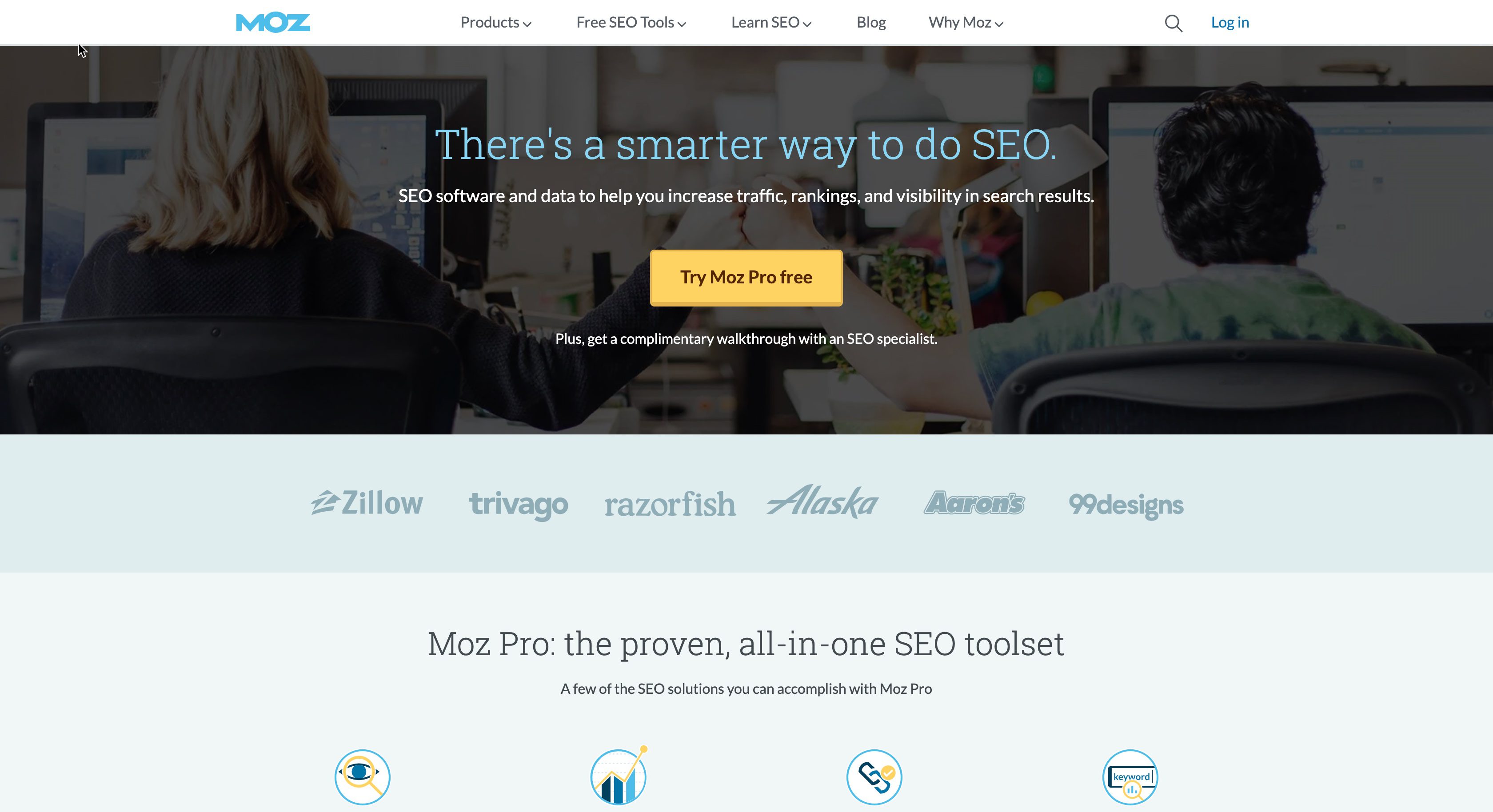 Moz features a family of SEO products that can help you round out your keyword research and mapping needs nicely. It works well for users at all stages in their SEO journey, including beginners. But, like other tools such as Ahrefs and SEMRush, it's also highly scalable for large organizations.
What you'll get:
The ability to research keywords that you'll then assign to your sitemap
Tools to help you conduct an SEO audit of your website
Keyword analysis tools that include competitor analysis, difficulty, and more
Tools to help you track your rankings
Keyword metrics and lists to help you effectively determine which words and phrases will work best for your keyword mapping strategy
On-page optimization tools to help you make tweaks to your web pages that could ultimately help give you a boost in the SERPs
Moz is for you if…
You're looking for a full-service SEO solution that includes useful keyword mapping tools. Moz is highly scalable so it's great for businesses of any size, from sole proprietorships to large corporations.
Price: Starting at $99.00/month | More Information
4. SEMRush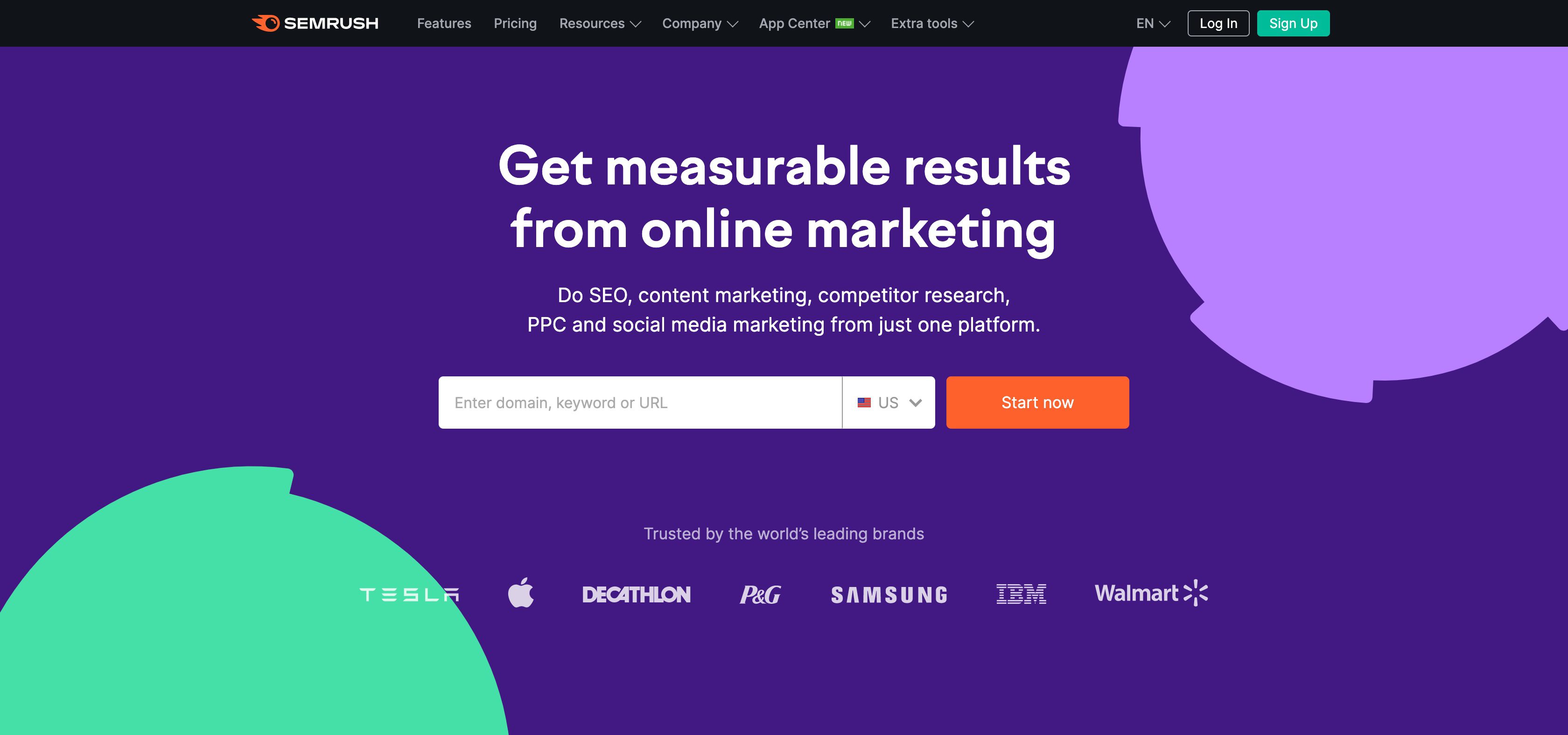 SEMRush is a robust SEO keyword research tool that can be utilized in keyword mapping, as well as in all aspects of website SEO optimization. It's a full-service, multi-dashboard powerhouse with a suite of features that will help you get the most out of your keyword mapping efforts. Like Moz and Ahrefs, it's great for users from all backgrounds.
What you'll get:
Keyword research and site audit tools
On-page SEO tools to help you tweak your site's keyword optimization
Local and global SEO results so you can keep your finger on the pulse of a variety of key phrases
Rank tracking so you can keep an eye on what's happening with your website
A Keyword Gap tool that allows users to compare their site with competitor sites to find the "gaps" in their SEO keyword strategy
SEMRush is for you if…
You're a website owner, solopreneur, agency, or large company looking for a robust SEO tool that aids in keyword mapping. SEMRush offers in-depth services that help you dig deep into your website's optimization, such as backlink-building and keyword gap analysis. Its pricing is competitive with similar tools, with a limited, free option to get started.
Price: Starting at $119.95/month ($99.95/month if paying annually) | More Information
5. SE Ranking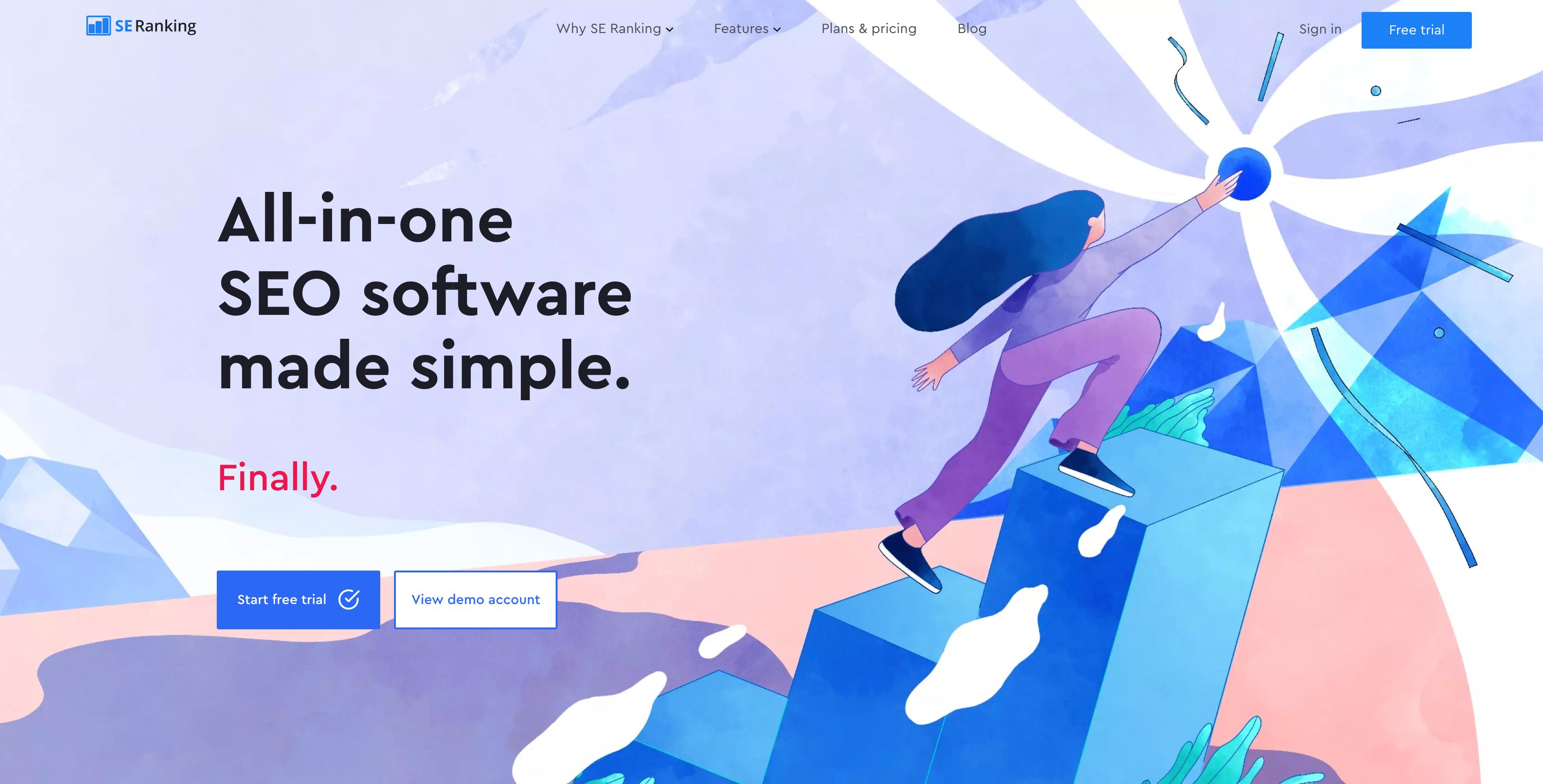 SE Ranking is an all-in-one tool for both SEO and social media. It offers competitive research for both SEO and PPC, in addition to site audits, on-page SEO, marketing goals, and more. It's a solid option for B2B marketers who offer SEO services., as well as website owners who want to get their sites in order for the search engines. For users who don't yet have social media scheduling tools in place, SE Ranking also offers post scheduling and analytics.
What you'll get:
Keyword research tools, including a keyword grouping tool to keep you organized
Tools for SEO reporting and site auditing
Search volume and competitive keyword analysis
Page monitoring in real-time
A white label option for SEO experts who want to use SE Ranking as a platform for their own branded SEO service
SE Ranking is for you if…
You're an SEO expert, a business owner, or even a digital agency. The platform works well for a wide variety of website owners and content marketers who are looking for support with their keyword mapping strategy. Users with a tight budget can get started on SE Ranking for significantly less cost than some of the other available platforms, with limited use.
Price: Starting at $39.17/month | More Information
6. SpyFu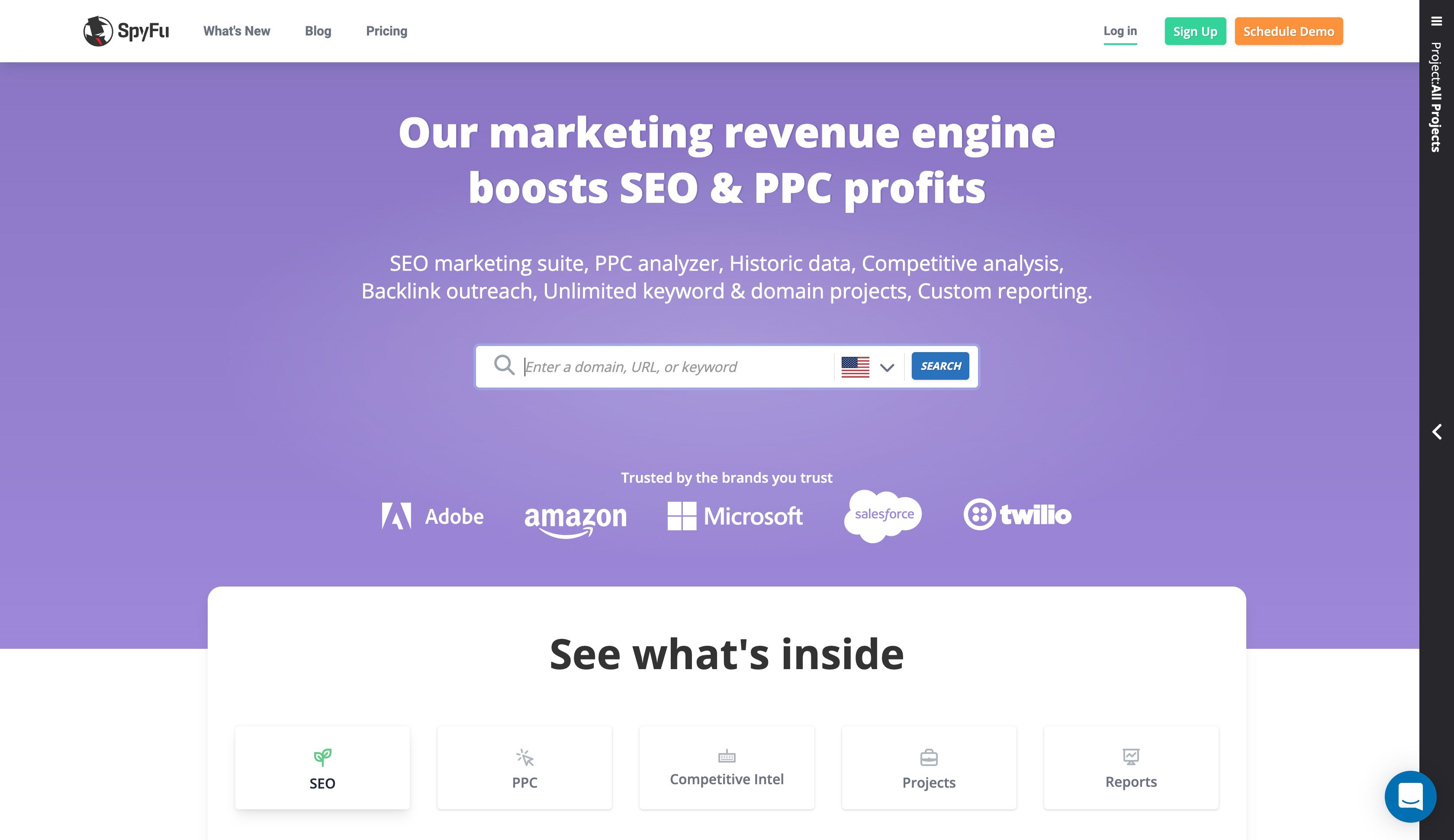 SpyFu is an interesting twist on SEO keyword mapping tools. This tool actually dives deep into competitor analysis, allowing users to uncover 15 years' worth of keyword ranking data from their competitors. Users can search any domain name and get information on where those sites appear on Google. Additionally, users can get connected with these domains and uncover a wide range of lead methods. On top of SpyFu's SEO tools, the app also offers in-depth PPC analysis for competitors' websites.
What you'll get:
The ability to download lists of your competitors' keywords
A Keyword tool that searches multiple competitors
Website SEO tracking for your competitors
Keyword ranking history data that reveals the ebb and flow of a site's traffic and rankings
Branded SEO reports for your clients (if you're a B2B marketer)
Backlink analysis for competitor sites
Keyword ranking tracker for your site
Influencer marketing tools
SpyFu is for you if…
You're ready to take your competitive analysis up a notch and add an edge to your SEO keyword mapping. It's great for businesses of any size, plus B2B marketers providing SEO services.
Price: Starts at $39.00/month ($33.00/month billed annually) | More Information
Conclusion
When it comes to selecting SEO keyword mapping tools, the right tool for you really depends on the features you need and the type of dashboard that works best for you. Explore your options to find the best tool for your needs. Then, it's time to start building your keyword map, and we've got you covered on learning how.
Have you used any of the keyword mapping tools listed above? If so, which one do you prefer? Let us know what you think in the comments.
Featured image via Sammby / shutterstock.com