Not only do we want Divi to be a theme that allows someone to build anything, we want Divi to be a theme that allows anyone build anything. WordPress is a global platform that seeks to democratize publishing around the world, and Divi shares those aspirations. That's why we have spent the last couple months professionally translating Divi into 32 languages. This was no easy task. Not only did we translate the front-end elements, we expanded the theme's localization to cover the Divi builder interface, including all form fields and descriptions. Divi 2.3 is now a theme that can not only be viewed by anyone, but used by anyone as well!
272,384 Words Translated
Last year at WordCamp SF, Matt Mullenweg stressed the importance of language support. This was reiterated in WordPress 4.1, which made an effort to improve the language selection process both during installation and within the WordPress Dashboard. But what good is a WordPress installation that supports the languages of the world when your theme and its interface do not? Keeping this in mind, we tried to tackle as many of the most widely-used languages as we could. During this process a total of 272,384 words were translated, supporting a total of 32 languages! Here are the localizations that now come packaged with Divi:
Arabic
Bulgarian
Chinese
Czech
Danish
Dutch
English
Finnish
French
German
Greek
Hebrew
Hungarian
Indonesian
Italian
Japanese
Korean
Malay
Norwegian
Polish
Portugese
Romanian
Russian
Serbian
Slovak
Spanish
Swedish
Tagalog
Thai
Turkish
Ukrainian
Vietnamese
A Theme That Anyone Can Use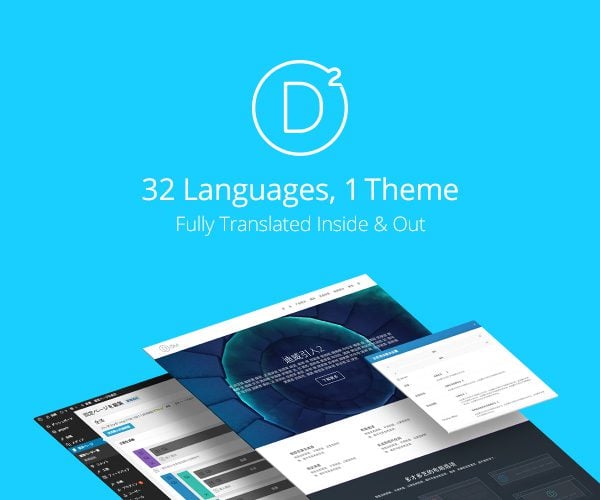 As mentioned earlier, we not only translated what your visitors see, we translated the Divi Builder interface as well. This greatly increased the breadth of the project as we expanded the scope of the theme's localization to include everything. The builder, ePanel, and their forms, inputs, and descriptions have all been covered.
Right-To-Left (RTL) Support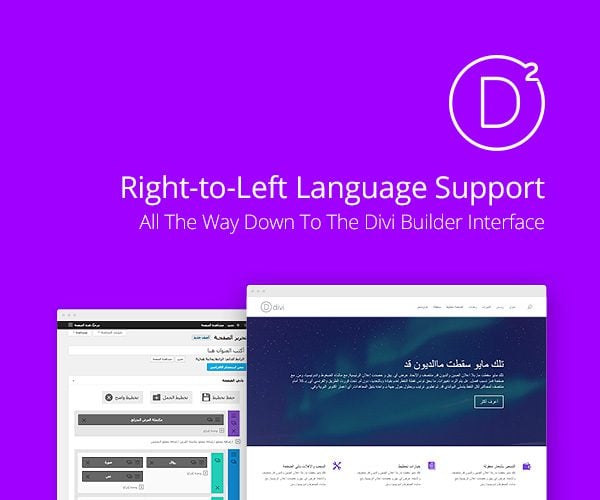 Divi is our first theme to offer RTL support. This is something customers have been asking for every day, and we are happy to finally add full support to our most popular theme. When you enable an RTL language within your WordPress Dashboard, Divi will automatically switch to RTL mode. Not only has the front-end website been adjusted, but even the Divi builder interface has been re-imagined for RTL users.
Smarter Font Options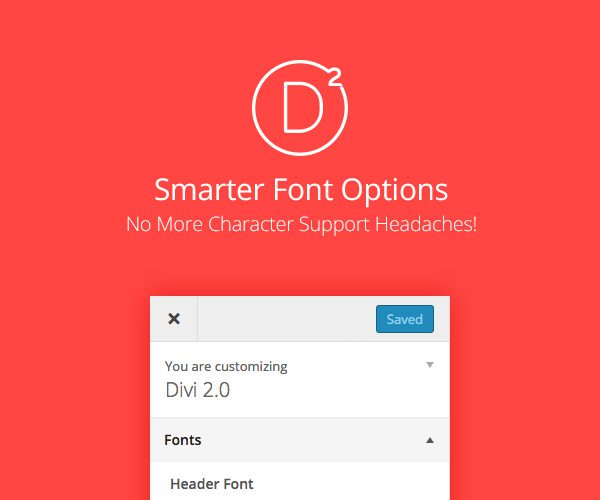 We didn't want there to be any issues with font subset support, so we have done the hard work for you! Sifting through each Google Font, we have determined which will work with each character set. Depending on the language you select, your font will be adjusted to ensure that all characters are supported, and the fonts available in the Theme Customizer will be adjusted as well to ensure that there are no compatibility issues. In addition, we have added new fonts to the theme to make sure that all languages have a compatible font available.
Seamless Integration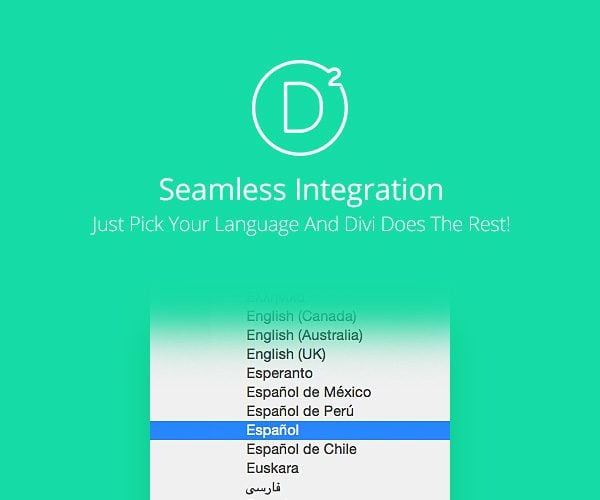 Divi will automatically adapt with your WordPress language preferences. Simply choose your language and let Divi do the rest. Whatever language your installation is running on, Divi will update its interface and front-end display to match. There is no longer a need to open up the theme's .mo and .po files and make your own translations, nor is there a need to use third party translation plugins. Just plug and play!
Also Included In Divi 2.3
We did a lot more than just language updates with Divi 2.3. As usual, our team has been hard at work listening to our customers in the support forums, and fixing bugs and integrating your suggestions. Here is a list of all the changes included in this update.
Fixed character encoding in layouts code
Added Offset Number option to the Blog Module
Removed text color option from Blog Module grid view and set dark text color as default
Fixed problem with video slides not working in fullscreen mode
Adjusted styling of mobile menu and search icon on mobile devices
Fixed problem with parallax effect when CSS and True Parallax sliders were used on the same page
Fixed Audio module Volume Bar Height
Fixed problem with "NaN" value in the counter module
Fixed problem with videos breaking counters on a page
Clicking the logo always refreshes a page properly now
Fixed problem with parallax not resizing with learn more content and toggle modules
Fixed problem with multiple fullwidth mobile menus not working properly on a page
Fixed problem where mobile menu does not close after an anchor link is clicked
Fixed problem causing dates to be saved with double slashes
Fixed problem where non-English slugs broke the filterable portfolio
Added submenu direction option and styling to Fullwidth Menu module
Added an option to allow background videos to not pause when audio is played
Improved video background functionality
Added support for WEBM format in video module
Improved image uploader in ePanel
Fullwidth menus now use classes in place of IDs to pass HTML validation
Fixed styling for password protected posts, pages and projects
Removed focus styling in ePanel
Fixed problem with responsive shortcodes not working correctly
Fixed fonts preview in Customizer
Fixed problem with Video player not shown for video posts using self hosted videos
Fixed problem with Aweber breaking the page builder if no API options are set in ePanel
Fixed FeedBurner form html code in the Subscribe Module
Fixed problem where Media Library images were grayed out in "Upload image" modal window
Inner Shadow option now works in sections with CSS parallax now
Switched the footer RSS link from the comments feed to the main feed
Fixed fullwidth modules styling issues in the "Insert Module" modal box
Code improvements