It's not easy to find the best restaurant WordPress themes. I mean, there are hundreds of good themes, and thousands of duds. That's why it can be hard to pick the best out of the bunch. This list contains a variety of themes for food bloggers and businesses in the food industry. We give you a rundown of some of their notable features, and ideal use cases.
What Criteria Did I Use?
All the best themes for restaurants have a few features in common such as: responsive design, menus, location information, photo galleries, contact information, booking for reservations, shopping carts, and social media buttons.
Once you've covered all of your basic needs, the choice comes down to extra features, layouts, workflow, and performance. So how do we choose which theme is the best?
First and foremost, we chose themes that meet WordPress coding standards. Secondly, we consider the overall design of the theme – including typography, layout, features, and usability. There two basic use cases for today's themes:
Food blogs. Many of the personal food blog themes have the same functionality, so your choice will come down to how you feel about the design.
Restaurants, small food businesses, and food magazine themes. These themes clntain more specific functionality. Make sure the features match the needs of your business.
1. ROSA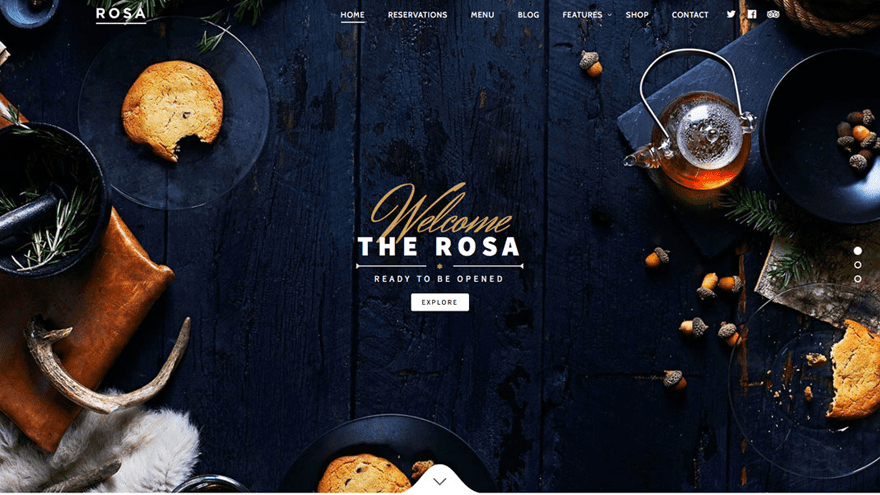 This theme gives you plenty of options without overwhelming you with choice. It's great for a café, bar, food truck, caterer, fine dining, or any food vendor. Parallax sections, CSS transitions, and overall continuity are what make Rosa one of the best restaurant WordPress themes. Checkout this impressive demo to see a live example of a one page website.
Features:
Food menu layouts
Online reservation forms
Some nice WooCommerce product pages
Price: $75 | More Information
2. Foodica
Foodica is not only well-designed, it comes with some attractive features. This recipe website theme comes with all the fixins – including recipe card shortcodes, a shopping cart page, contact forms, and much more. If you are serious about recipes, this theme may be the one for you.
Features:
Instagram galleries
Recipe index pages
Shopping cart
2 blog layouts
Shortcodes for recipe cards
Price: $69 | More Information
3. Bon Vivant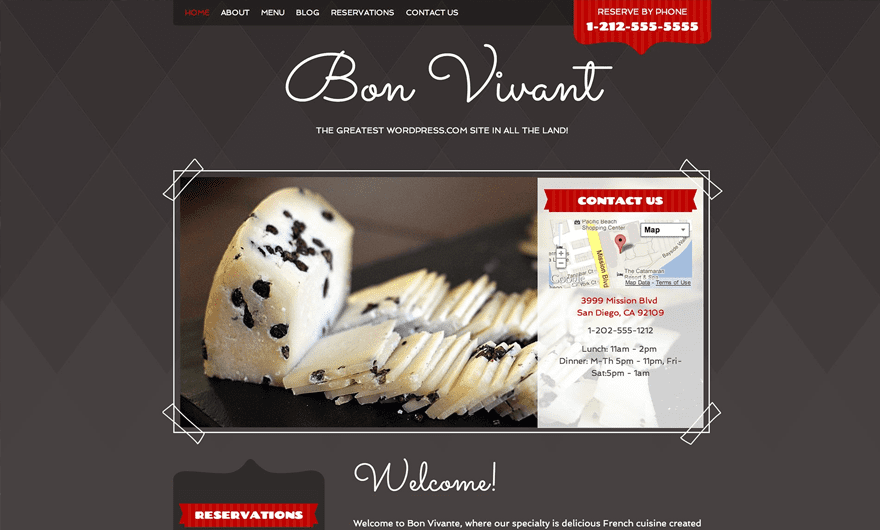 Bon Vivant is a whimsical WordPress theme, that gives off a welcoming vibe. The demo showcases a handwritten font, unique borders, and an efficient layout. It's perfect for a charming bakery, or café. What I like most about this theme is how effective it is for mobile. All the information the user needs is presented in a simple, effective manner.
Features:
Custom header information area
Food menus
Reservations widget
Price: $39 | More Information
4. Food Truck & Restaurant
Food Truck is perfect for any kind of Food Truck, street vendor, or small food business. This theme has big flavor written all over it – with design elements such as bold face type, a featured item slider, and eye catching graphic displays. Food Truck & Restaurant works well for any type of food establishment.
Features:
One page, or multi-page layout
20 styles for different types of food trucks
Geolocation tracker
Demo content included
Price: $64 | More Information
5. MH Magazine – D5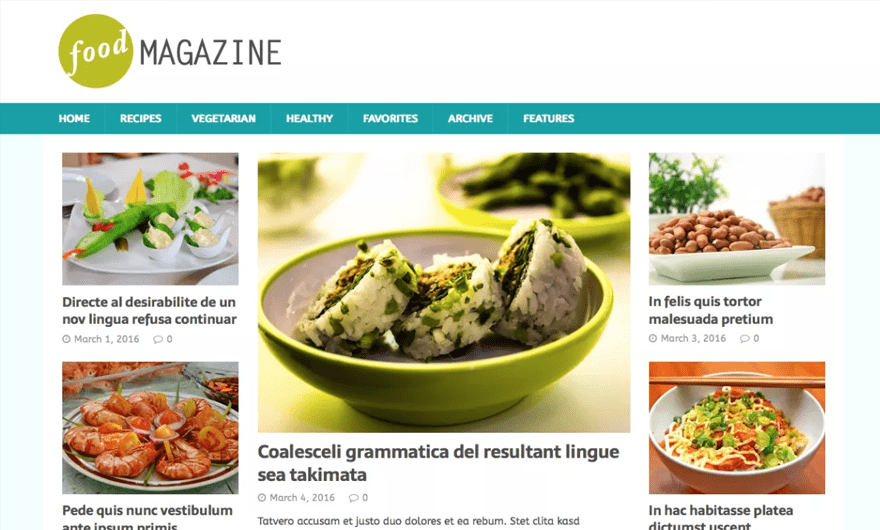 MH Magazine's D5 demo is  great for anything related to food. It has all the tools you need to create an awesome blog or network of blogs. View the demo content to see a great example of a website focused on fresh, healthy food. The design leverages lots of white space, and shades of blue-green for a striking effect.
Features:
Modern flat design
Several display options
Up to 11 regular widget locations (not including a sidebar)
Price: $49 | More Information
6. Delice Plus Cooking or Crafting WP Theme
Delice Plus is a flexible, yet focused food theme. This balance makes it makes it one of the best restaurant WordPress themes. Delice Plus is equally useful for a food establishment, a recipe blog, or a food review blog. All of the demos are unique in structure, but they use the same design elements.
Features:
8 demos for a variety of food sites
Modern rustic style
3 sliders
90+ icons
Simple options for customization
Price: $39 | More Information
7. Kale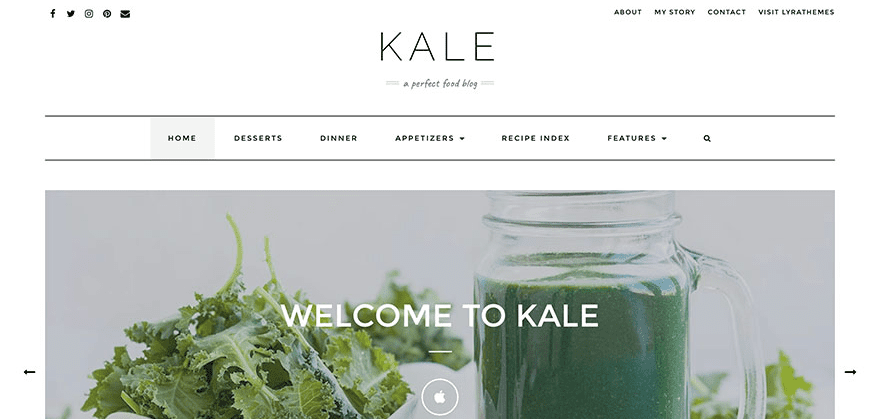 Looking for a fresh design for a blog on healthy food? Kale's design uses simple the rule of thirds well, creating a nice balance between sections. If you are looking to get your feet wet with a food blog, this is a good starter theme. There is also an inexpensive pro version if you want something ready out-of-the-box.
Features:
Free
Lightweight
Beautiful minimal design
Custom post and page templates
Price: Free | More Information
8. Jupiter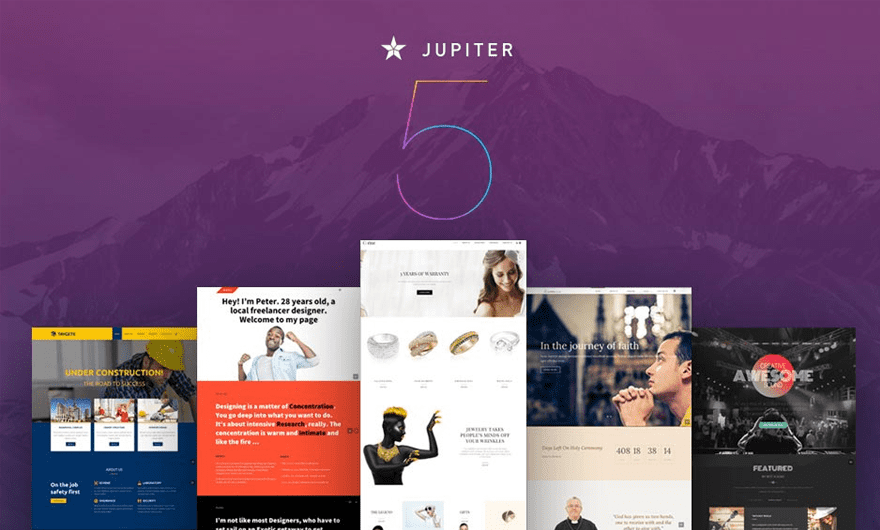 Jupiter is another mutli-purpose theme with a ton of options. This theme gives you access to 50+ templates with purchase. Several of those templates happen to be for food related websites – including:
Europa – a theme for cafes.
Pecunia – a pizza delivery theme.
This theme is equipped with a powerful set of options you can configure from the admin panel. Jupiter also comes bundled with plenty of extras and free add-ons – making Jupiter a prime candidate for one of the best restaurant WordPress themes.
Features:
Online Shop
Custom drag and drop page builder
100+ Elements
230+ Styles
18 Header Styles
Price: $59 | More Information
9. Delicio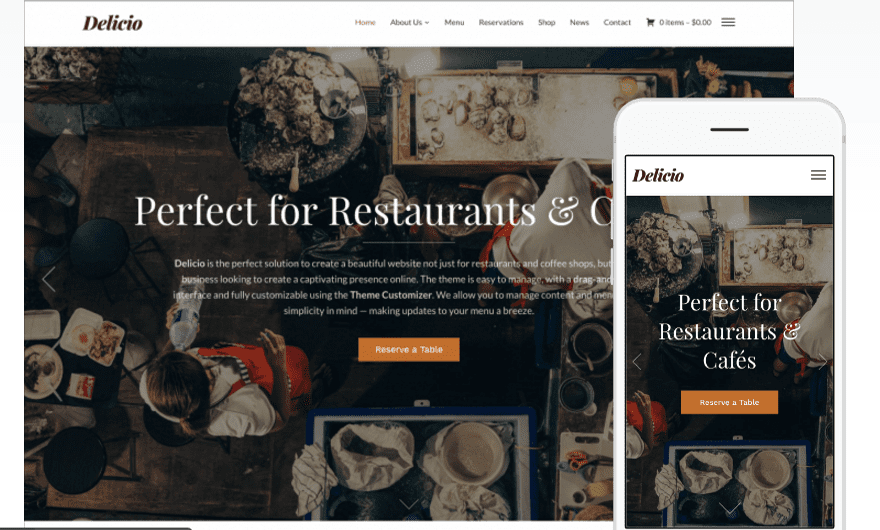 This restaurant theme is clean and professional. Deicio isn't packed with features, but it's lean. You have everything you need at your fingertips to take reservations, create menus, add a custom Google Map, and sell products from your website with WooCommerce. Delicio may be just the right fit for your next restaurant website.
Features:
Drag and drop page builder
Easy to manage menu pages
WooCommerce ready
Visual Customizer Options
Price: $69 | More Information
10. Auberge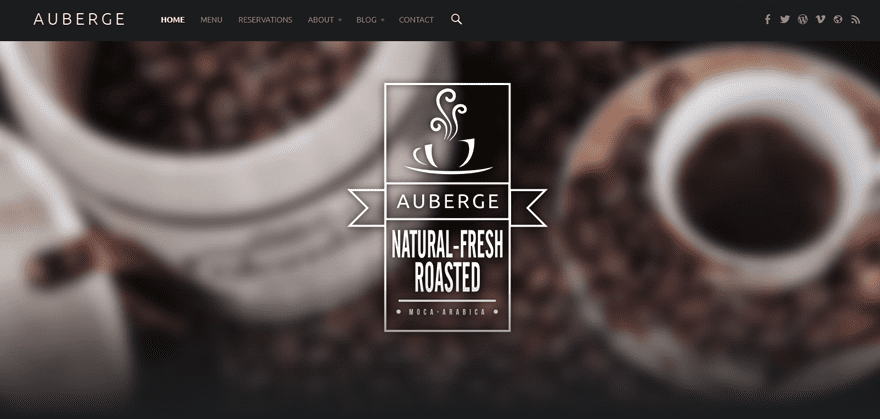 The Auberge WordPress theme is suitable for a food blog, restaurant, or café. It's not fancy, but the design is clean. It makes a great starting point that you can easily customize. All you need to do is slap on some CSS, and add a few plugins to build a first-class website.
Features:
Free
Jetpack support for menu
Header slideshow
Booking form for reservations
Menu sections
Price: Free | More Information
11. Avada – Cafe Avada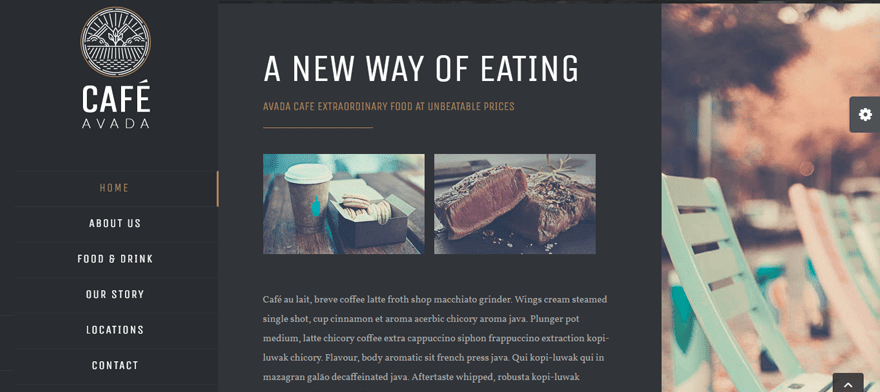 Avada is another good choice if you want lots of options. It is quite versatile, easy to use, and there is plenty of demo content available. You can really build anything you want. Avada Cafe features a left sidebar menu and a dark color scheme that is easy on the eyes. This demo is a beautiful example of one of the best restaurant WordPress themes.
Features:
Drag and drop page builder
Lots of options
WooCommerce ready
Price: $60 | More Information
12. Bateaux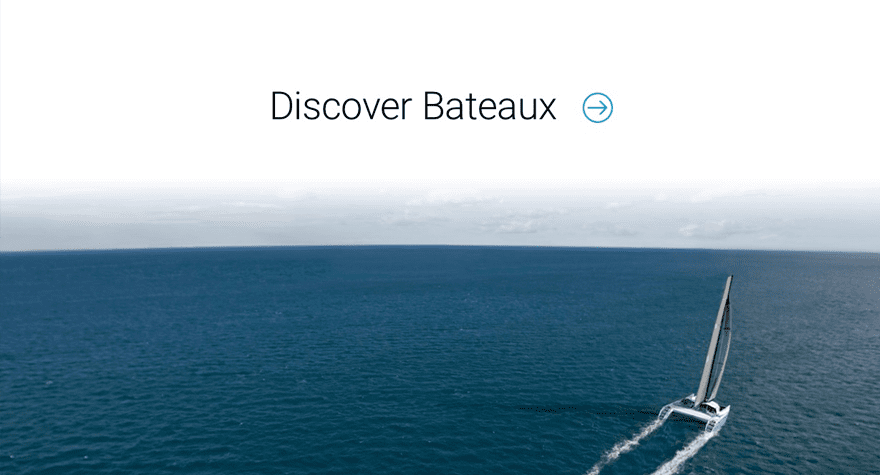 Does your site need a facelift? Bateaux is another incredibly popular mega theme that can build a variety of different websites.  The admin panel, along with the page builder make a good pair. This theme is fast, and it comes with lots of prebuilt layouts. The possibilities are endless with this Bateaux.
Features:
WooCommerce product pages
Drag and drop page builder
Lots of prebuilt pages (Contact, Products, Maps, Tables, eCommerce etc.)
Intuitive admin panel
Price: $59 | More Information
13. Restaurante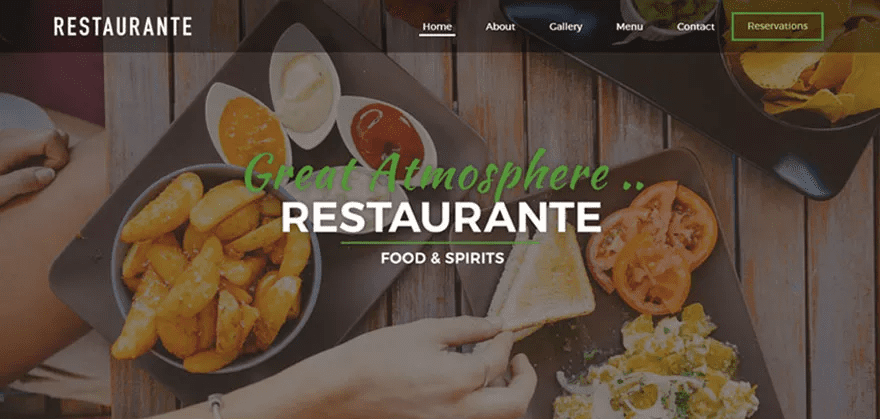 This Bootstrap theme is ideal for restaurants, fast food, grill houses, and more. It's packed with essential features, making it an easy choice for the best restaurant WordPress themes. The demo content shows just how refined this theme can be. Earth tones from the images, the color scheme, and bold typography says comfort food done well. It sets the perfect scene for a family atmosphere.
Features:
Unique booking plugin
Menu page
Tons of shortcodes
Custom widgets and page templates
Price: $47 | More Information
14. Oshine Restaurant Demo 
Oshine is a clean theme that can help you accomplish your restaurant website dreams. This is a multipurpose theme that gives you a ton of design options. Of course, you don't need to work too much on the design if you import Oshine's restaurant demo. It's a clean template with a hero image section above the nav menu. This theme has a classy feel that would work great for a wine bar, country club, or café.
Features:
Hero section above nav menu
Pages for: menu, reservations, gallery
Multipurpose theme with a powerful set of options
Come with 3 premium slider plugins
Price: $39 | More Information
15. Kallyas – Phaeton
Kallyas is a multipurpose theme for eCommerce. This theme's restaurant demo, Phaeton, is a clean one page website with parallax image sections. Phaeton is setup perfectly for a high class café, a trendy pub, or a sustainable organic bistro. It has everything within reach for your visitors, including sections for: a menu, reservations, special offers, location details, and about us.
Features:
Frontend page builder with 100+ elements
Sections for menu, reservations, location, and special offers
Full width, with parallax sections
Live font editor
Price: $69 | More Information
16. Rosemary – Solo Pine
Rosemary's Solo Pine demo is a fresh, minimalistic theme geared toward creative bloggers. The design is ideal for a personal blog centered around food. Solo Pine comes with 5 different homepage layouts, and features multiple post types for various types of media.
Features:
Modern, minimal design
Social media widgets (Instagram, and Facebook)
5 layouts to choose from
Multiple post types (video, audio, images, full-width, standard)
Price: $49 | More Information
17. Sprout & Spoon
Sprout & Spoon is ready for action, with lots of options to share your recipes. This theme allows you to feature high quality photographs on your blog. It comes from the people at Solo Pine, who also made the Rosemary theme. It features 7 different homepage layouts, and makes good use of image grids.
Features:
5 post types for various media
7 homepage layouts – including list layout
2 recipe index pages
Instagram gallery
Price: $49 | More Information
18. VW Restaurant Theme
This beautiful restaurant theme is great for any modern restaurant, diner, grill, fast food joint, banquet hall, caterer ect. The demo content is packed with features, making it a strong contender for the best restaurant WordPress themes list.
Features:
Mega menu
Homepage with menu, event promotion, special offers and more
Full-width sliders
Parallax sections
Price: $39 | More Information
19. Piemont
Here is another great food blog with everything you need to publish recipes. This beautiful blog is easy to customize. It offers a variety of styles, layouts, and sliders for your content. It has everything you need to churn out the goods, including a shopping cart, and easy sharing options.
Features:
Shopping cart
Multiple post, and page layouts
5 different homepage layouts
4 blog sliders to choose from
Price: $29 | More Information
For Elegant Themes Members
If you are an ET member, you won't have to look far to find some of the best restaurant WordPress themes. We have lots of tools, as well as complete themes to help to power your restaurant website.
20. and 21. Divi + Extra
Our overview of Extra explains just how powerful this theme is. Extra extends Divi's functionality by allowing you to create custom posts. Extra's category builder gives you full control over the layout of you pages. This theme is extremely fun, and easy to build with. Whether you are building a personal blog, or a large network of site's, this theme can help you take things to the next level.
Features:
Custom layouts for each post with category builder
WooCommerce ready
Multiple header and logo options
Custom widgets
Custom page templates
Divi Diner Pack
This is a simple, yet elegant layout that has all the elements you need for a restaurant website. The dinner layout pack is FREE for ET members. This is a layout, not a theme. While it doesn't contain any features, it does give you the structure needed to fill in your content.
Get Divi Diner for Free | Documentation
Final Word
Each theme has its own unique strengths and weaknesses. The one you choose will ultimately depend on your needs. Before we finish this post, we can't forget to plug our post on 13 Divi Child Themes Perfect for Restaurants – where you will find links to some great Divi themes. Also be sure to check out 14 Examples of Divi Restaurant Websites for inspiration.
Do you have a favorite WordPress restaurant theme? Feel free to share you experiences and comments below.
Article thumbnail image by Julia Tim / shutterstock.com