If you want to build an online directory website in WordPress, you'll need the best plugin for the job. Online directories are basically public listings to help visitors find businesses, services, products, and more. But building one from scratch in WordPress is difficult without a plugin. Thankfully, some great directory plugins are out there to make that process much easier. But finding the right one for your needs can be challenging. In this post, we'll share our list of the best WordPress directory plugins to help you make the right choice for your business.
How to Choose the Right Directory Plugin for You (What to Look For)
Directory plugins have been around for a long time. Most solutions take into account 90% of what's needed to create a decent directory. But, the best directory plugins go above and beyond by offering:
Simple directory creation: The best WordPress directory plugins make it easy to create a directory website, even if you don't have coding skills. For an ideal solution, choose one that doesn't take a lot of work to set up.
Flexible and customizable: They should allow you to customize everything from the layout of your directory pages to the (custom) fields included on each listing.
Advanced search and filtering: The ability to search and filter listings is vital for a directory website. The best directory plugins offer advanced search options to help visitors find what they're looking for without any hassle.
Payment support: If you plan to make money off of your directory website, look for a plugin that supports popular payment gateways and eCommerce platforms like WooCommerce. This will allow you to charge for listings, create different subscription plans, and display sitewide ads.
Compatibility with other plugins and WordPress themes: To ensure your directory plugin works seamlessly with your other WordPress plugins and themes, look for a plugin that is compatible and updated often.
If you want the best chance for your directory to gain traction, getting a feature-rich tool will do wonders for you.
The Best WordPress Directory Plugins

Subscribe To Our Youtube Channel
If you're looking to create a directory website using WordPress, you're in luck! Various plugins are available to help you get started, each with its own strengths and features. Whether you need a simple address book, a classified ads section, or a business directory, a plugin on this list will fit your needs. First up is a crowd-pleaser—GeoDirectory.
The Best WordPress Directory Plugins Listed In Order
Expand List
1. GeoDirectory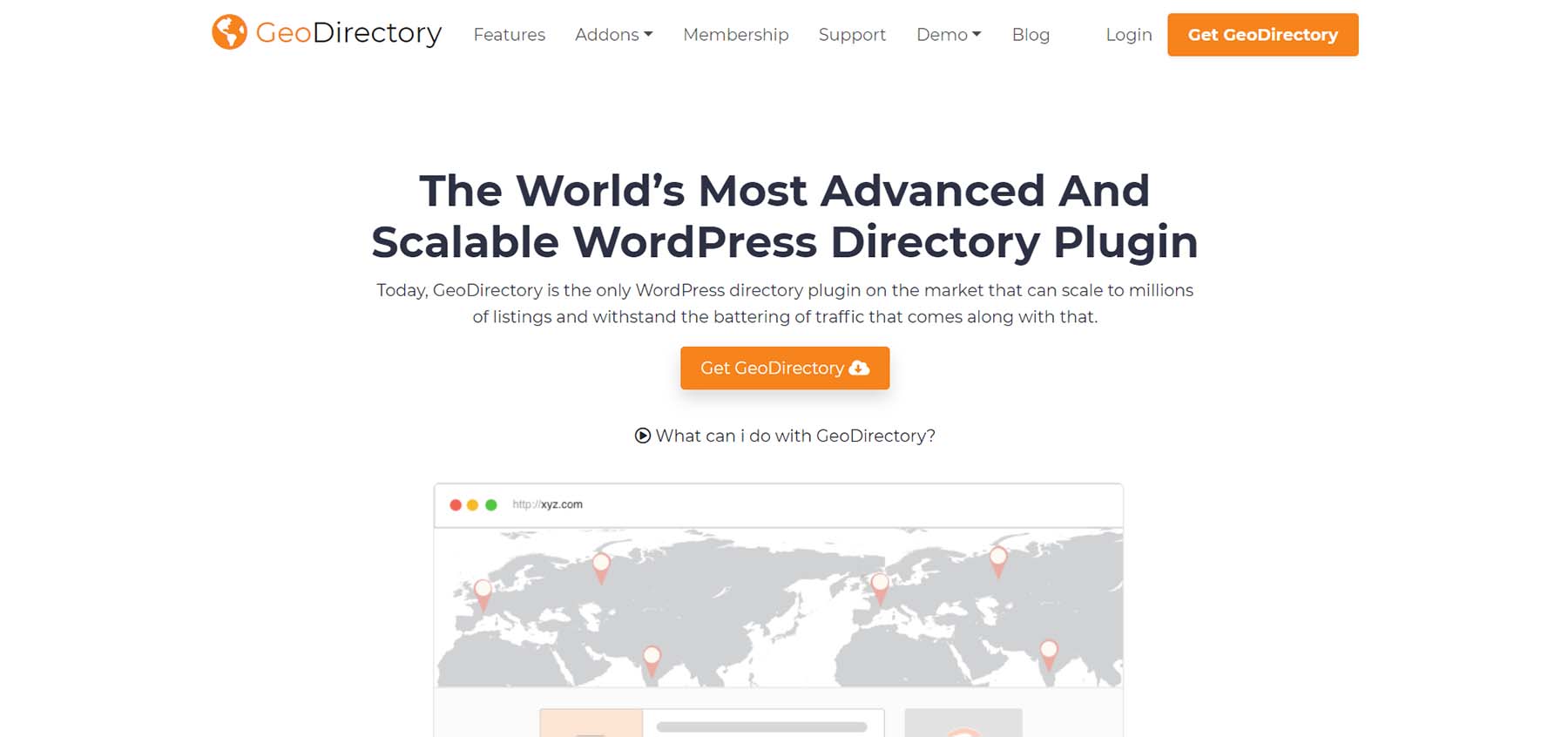 GeoDirectory is a versatile WordPress plugin that allows you to create a location-based business directory similar to popular sites such as Yelp or YellowPages. For example, users can easily submit for approval, search for businesses and other entities, and display them nicely on an interactive map. By using GeoDirectory, you can transform any WordPress website into a useful business directory.
Learn how to build a business directory with GeoDirectory
Key Features for GeoDirectory:
Transfer directory data using CSV import and export options
Drag-and-drop interface for building your directory listings
Easy to style directory using available themes.
Location management system.
Customize the look of search results and single listing pages
Search results based on a specific location
Allows users to rate listings
Integrates with Ninja Forms to connect with other CRMs and
Integrates with page builders like Divi
Integrates with popular SEO Plugins like RankMath.
Supports WooCommerce.
Premium Add-ons to monetize your site, set up recurring payments, and allow business owners to claim listings.
Multisite compatible to create a network of directories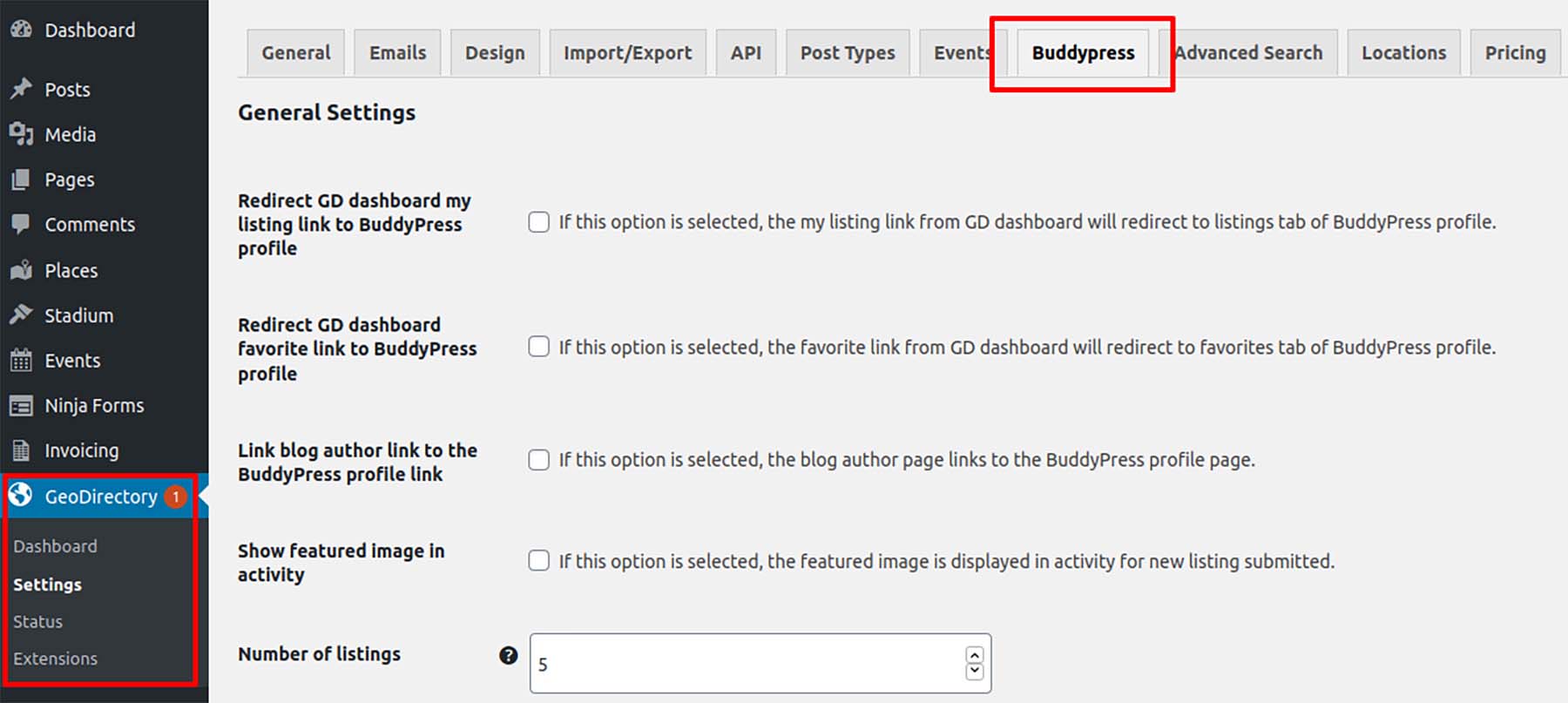 GeoDirectory handles every aspect of creating a directory site. But, with its smart compatibility with other top plugins, GeoDirectory starts to shine. For instance, its BuddyPress integration can connect BuddyPress to your directory, giving your directory a social edge. This makes your directory more personal—giving your directory more of a chance to stand out in a crowded market.
GeoDirectory is for you if you…
Need to build a high-quality directory site based on location
Want the ability to create a simple or complex online directory
Like extending the core plugin with powerful premium add-ons like (recurring payments, enhanced search, and multi-location directories) as needed
GeoDirectory Pricing: Free, Premium $229 a year
2. Business Directory Plugin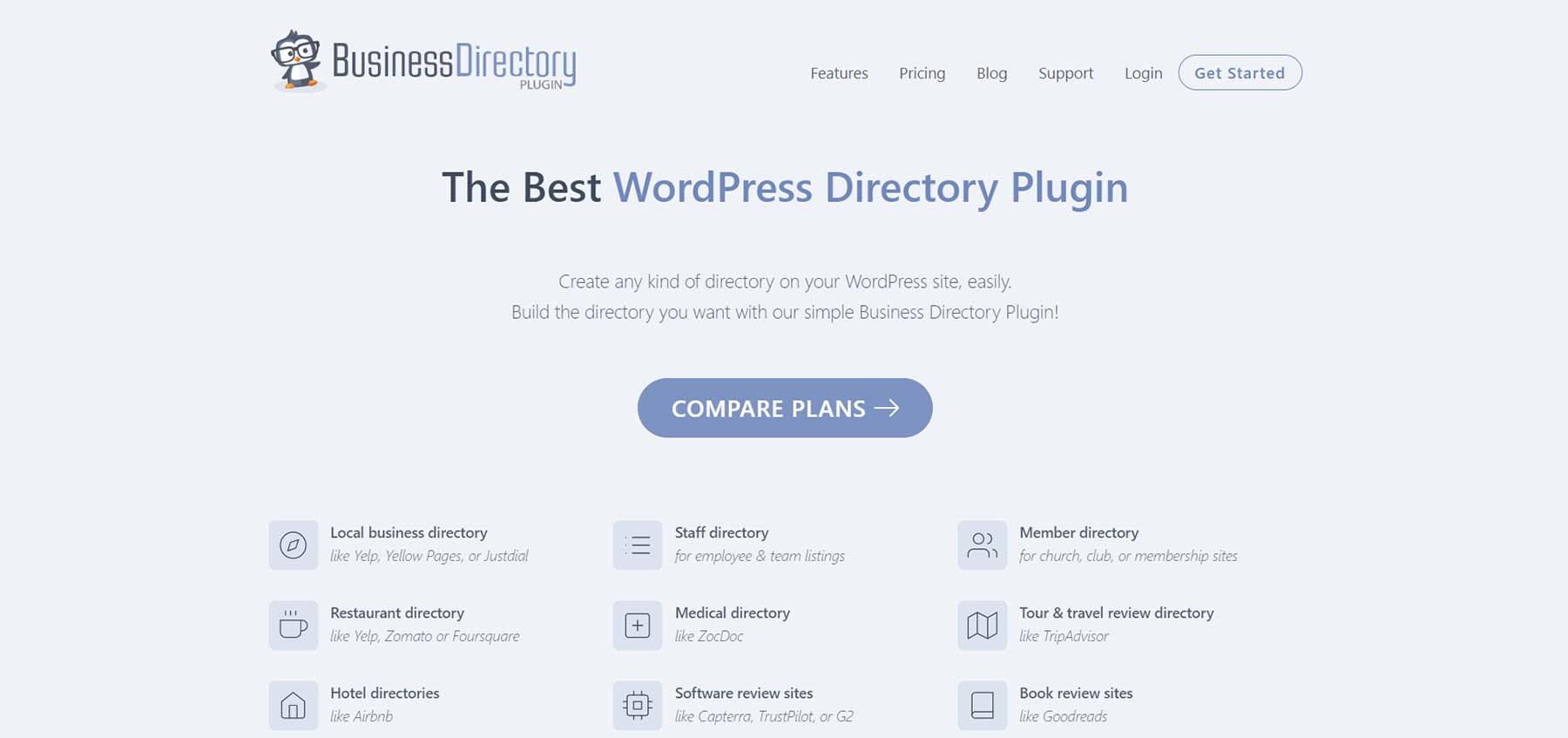 The Business Directory Plugin is an easy-to-use WordPress plugin that enables you to create and manage a variety of directory types for any directory website. It includes everything you need to get started, regardless of the type of directory you want to create. Plus, it allows visitors to submit listings without coding anything.
Key Features for Business Directory Plugin:
Monetize your directory via Authorize.net, PayPal, or Stripe
Supports WPML for multilingual directories
SEO friendly and integrated with Yoast SEO
Users can filter business listings by location
Enable rating and reviews with proper schema markup
Enable users to be able to upload files and control the file types that they can add to listings
Easily make money with your directory by creating different pricing plans. You can choose to have a directory with only free plans or attach certain features to different plans and charge a fee. Additionally, you can set plan time limits or create recurring payment plans.
Business Directory Plugin is for you if you…
Need a free and comprehensive directory plugin with the option to upgrade to more advanced functionality via an extensive add-on directory
Are you looking for payment support with the ability to create listing-based monetization
Pricing: Free, $149 a year
3. AWP Classified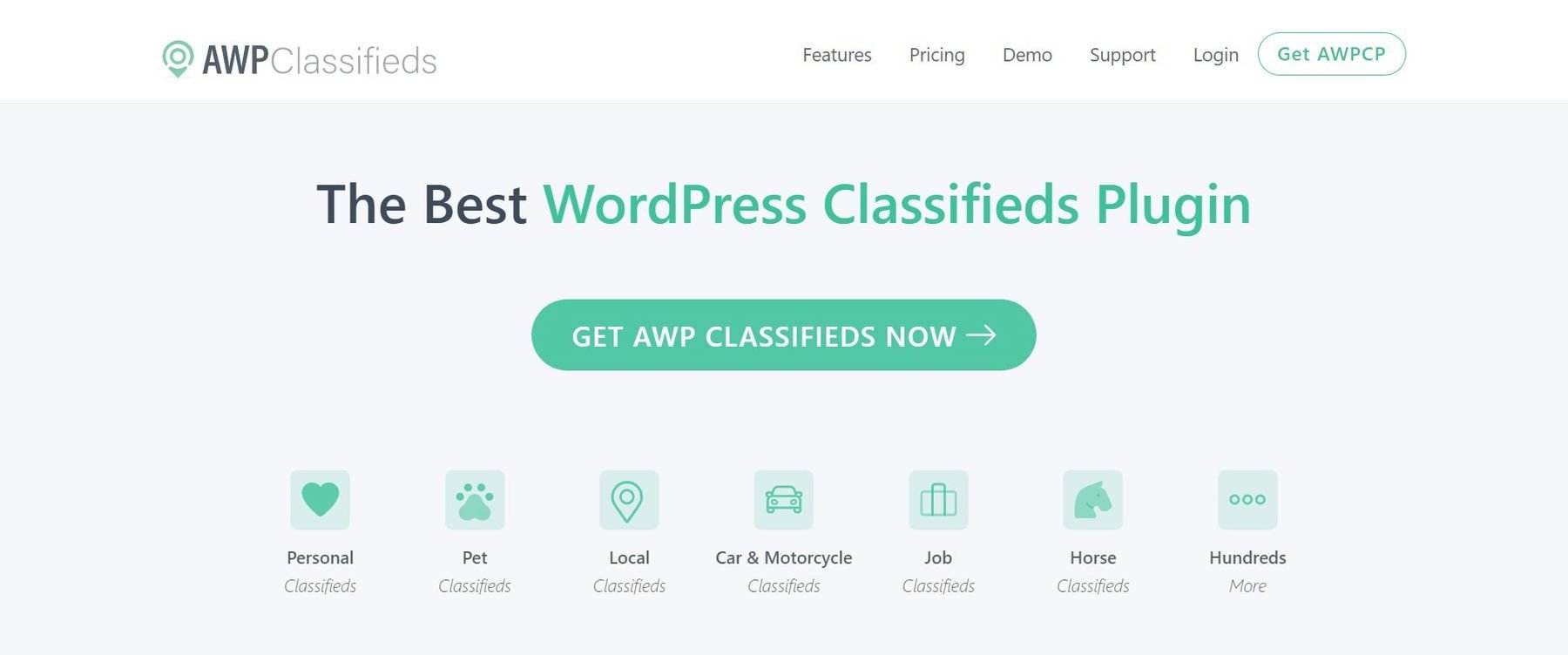 AWP Classifieds is another easy-to-use plugin that allows users or visitors to create classified ad listings on your WordPress website. From the makers of Formidable Forms, this plugin is perfect for anyone looking to quickly add a classified ads section to their site with little fuss.
Key Features for AWP Classified:
Automatic creation of required pages streamlines the setup process
Non-registered users can post ads with simple email verification
Monetization support with customized subscription plans, enabling the creation of a classifieds site to make money easily
Integration with 4 major payment gateways for easy monetization through paid listings and charging for banner ads on classified pages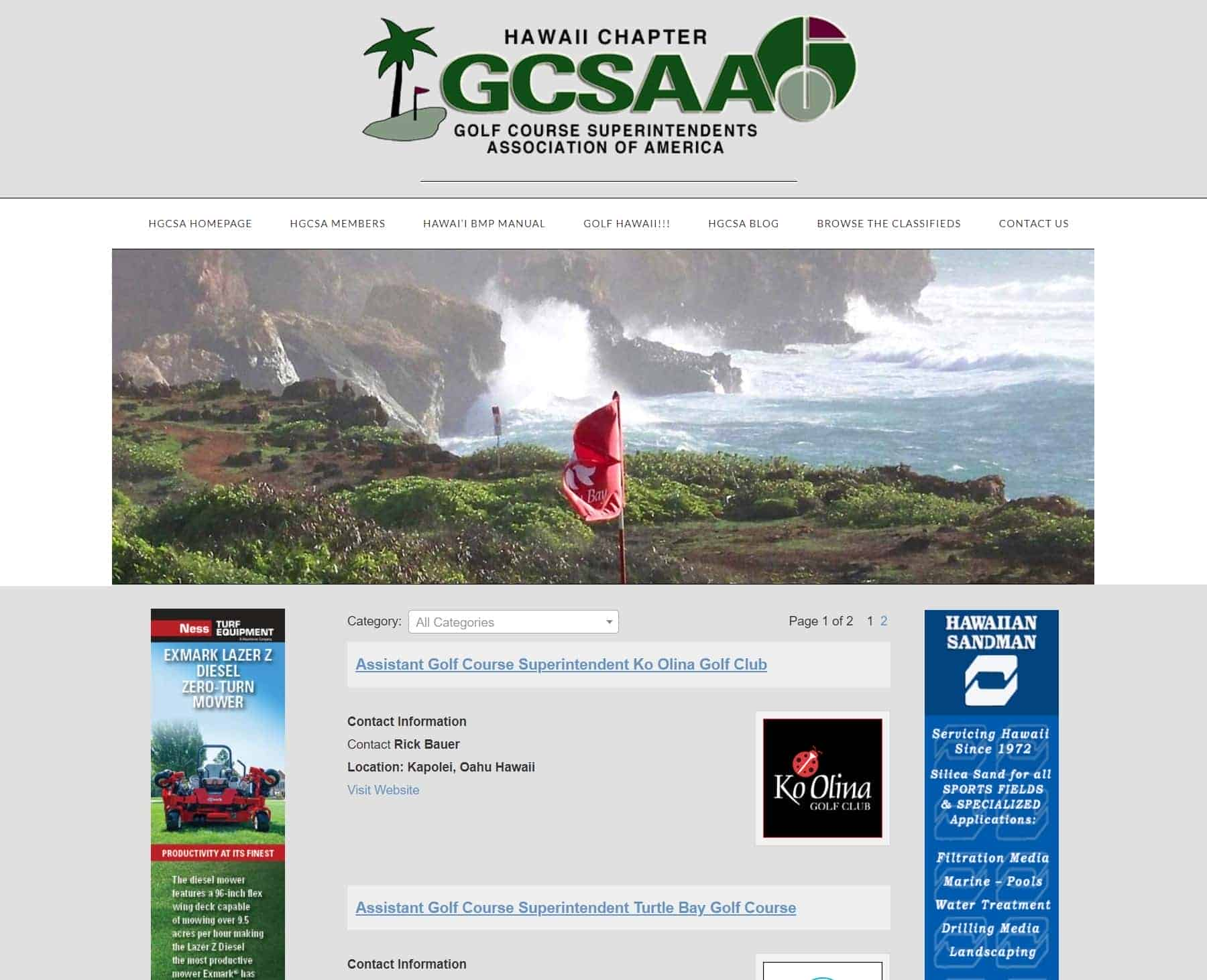 AWP Classified lets you limit the number of submissions, reviews, or listings a user can make depending on their plan. This allows you to easily create pricing tiers for monetizing your new classified section. You can even display external ads (such as Google Adsense) across your website's classified sections for additional monetization potential (without having to use an advertising plugin).
AWP Classified is for you if you…
One of the simplest plugins in the niche (and built by a trusted developer at that)
Have a high focus on monetization
AWP Classified Pricing: Free, $99 a year
4. Directorist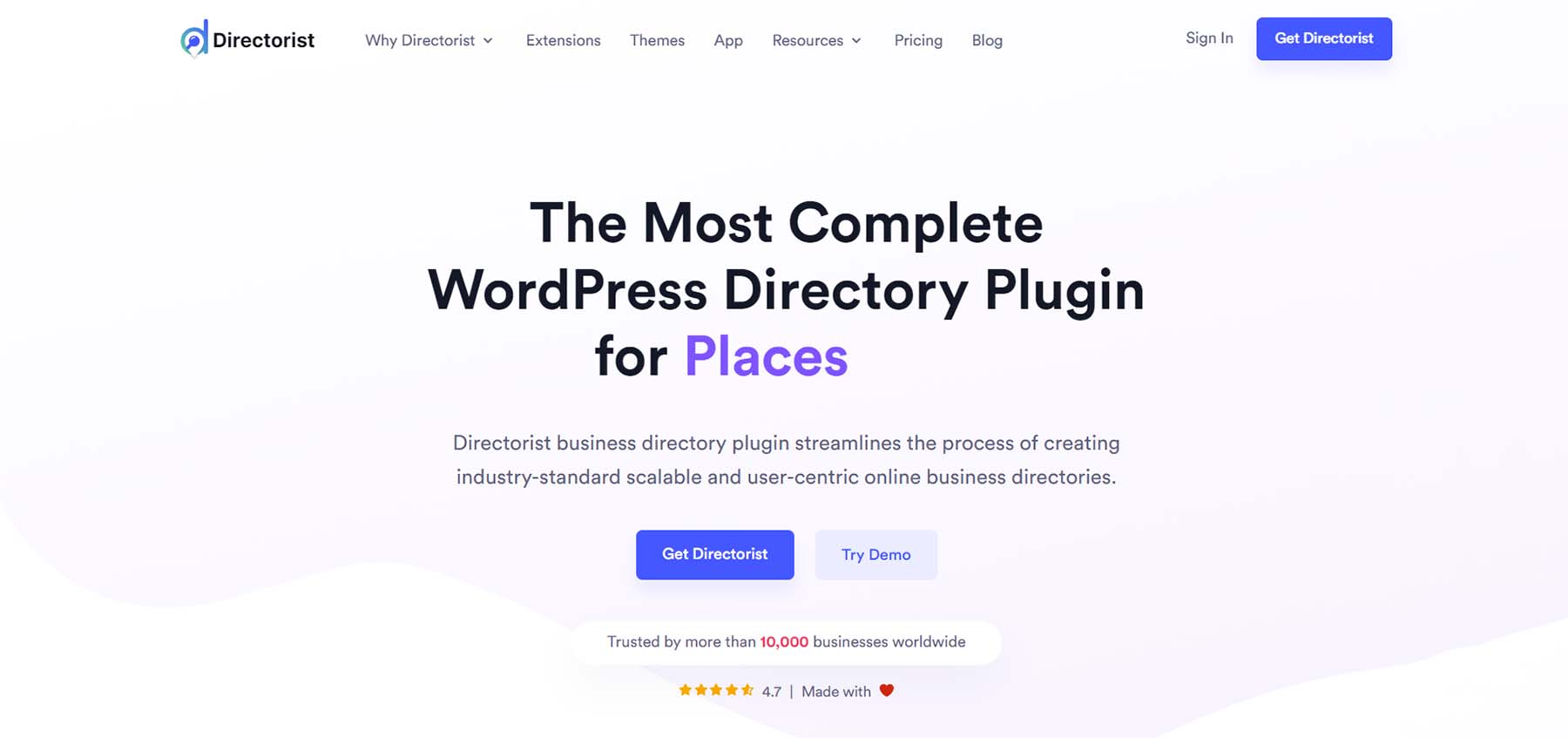 Directorist is a freemium WordPress directory plugin that is suitable for a variety of websites, from business directories to property listings, classified ads, and more. With a wide range of features, Directorist aims to be the only WordPress directory plugin you will ever need. You even scale up your director with powerful add-ons, including a job manager that rivals many top job board plugins and many other integrations. The same company has built (but doesn't require) its own classified themes that can also be of help to budding directory owners.
Key Features for Directorist:
Easily build your listings pages with Directionist's custom drag-and-drop form builder
Custom form fields are searchable for exact search results
Includes search widgets with 10+ different filters
Use Google Maps or OpenStreetMap for geo-based listings
Compatible with WooCommerce's Multivendor plugin for creating a multi-vendor marketplace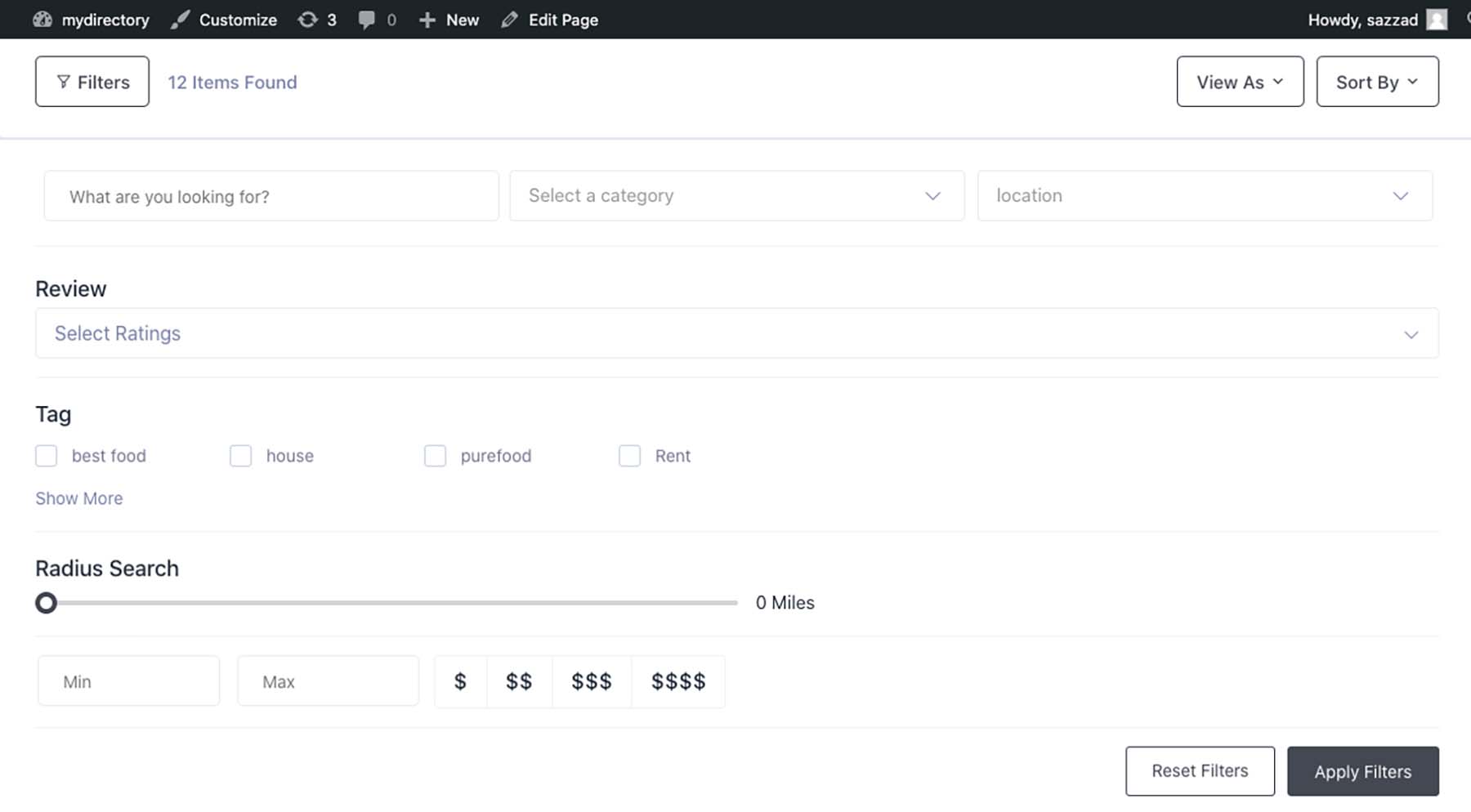 Customize all the fields with Directorist! Its truly powerful (and beautiful) filterable listings make your directory-based website easy to go through. You'll have the ability to add searchable custom fields or use standard directory fields like price, tags, text, location, and more.
Directorist is for you if you…
Pricing: $139 a year
5. Toolset
Toolset is a powerful WordPress plugin with a suite of tools that simplifies the process of creating advanced websites. You can use it for custom eCommerce, real estate, membership, and Directory sites. However, it's not the easiest thing to learn on this list because it feels like its own ecosystem of related tools. But it can help you create a directory website from scratch.
Key Features for Toolset:
Create custom post types, unlimited custom fields, and taxonomies that you can display on your site frontend
Create custom frontend forms for users to use and interact with your directory
Restrict certain website features and sections for paying customers
Comes with an in-depth course and an onboarding program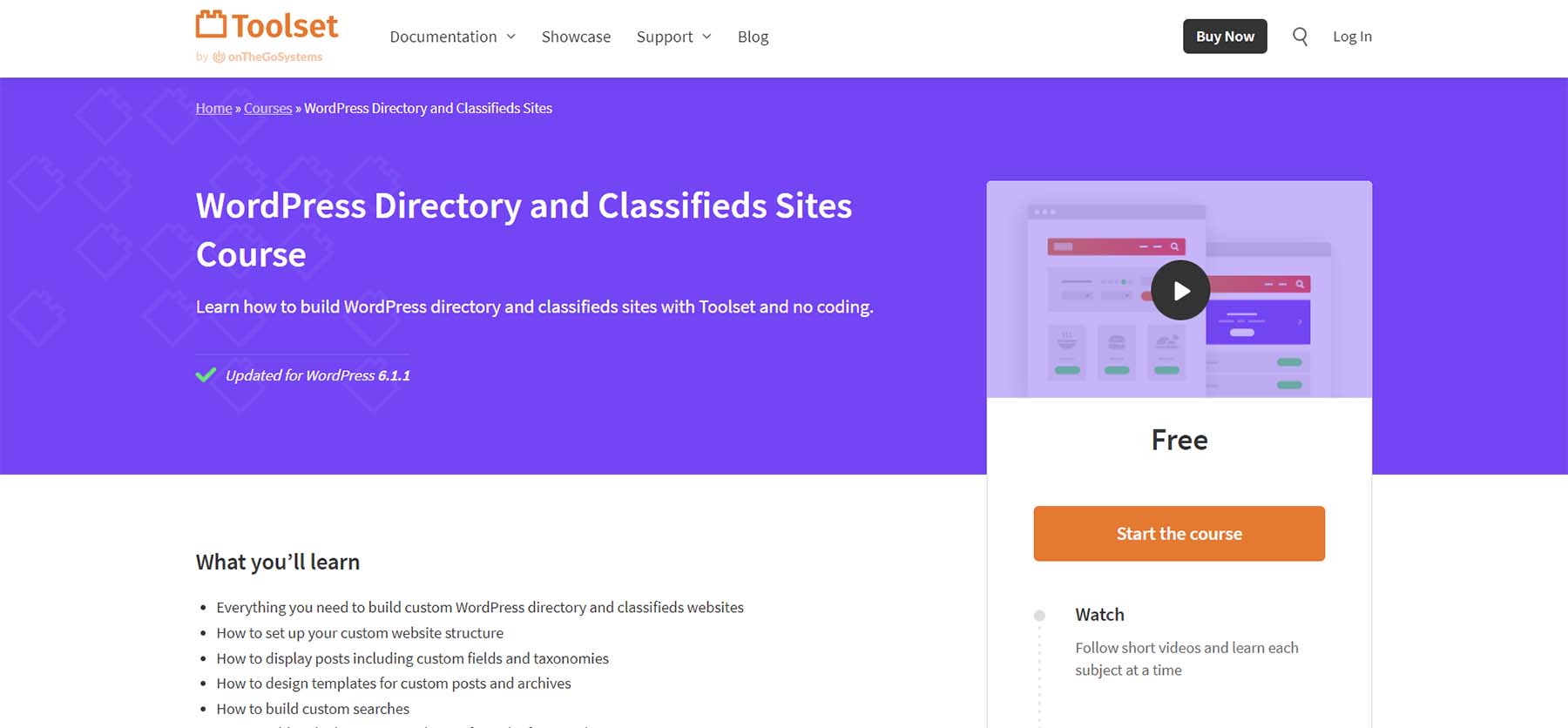 Toolset is not made solely to build directory websites. However, it gives you the tools to build just about anything on WordPress. Toolset even has created special training for how to build a directory website. Plus, it can be used with Divi and other page builders to create more beautiful directories.
Toolset is for you if you…
Are you an advanced WordPress user looking for a suite of tools for managing all sorts of custom post types and how they are shown
Want to create a directory site from scratch without knowing code.
Pricing: From $69 a year (renews at $51)
6. Connections Business Directory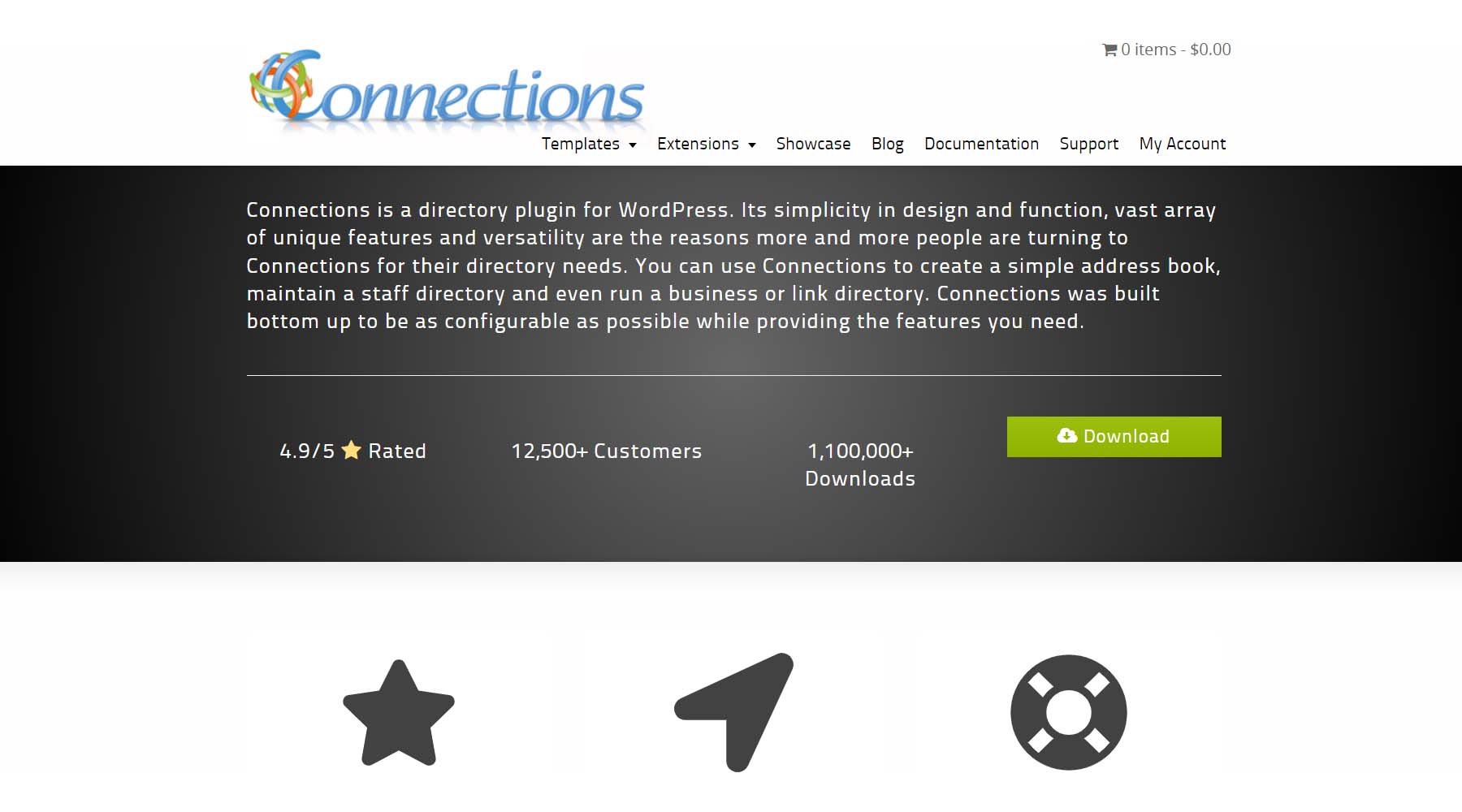 Looking for a simple, yet powerful business directory plugin? Connections Business Directory has you covered. While not the most appealing plugin on our list, you can create directories of all types and host thousands of worldwide listings. And, the plugin is completely free.
Key Features for Connections Business Directory:
Supports the Block Editor with four directory blocks
Privacy controls for listings and directory entries
Allows you to control the fields shown on your listings
Support for nested categories
Face Detect add-on to properly center the display of profile pictures automatically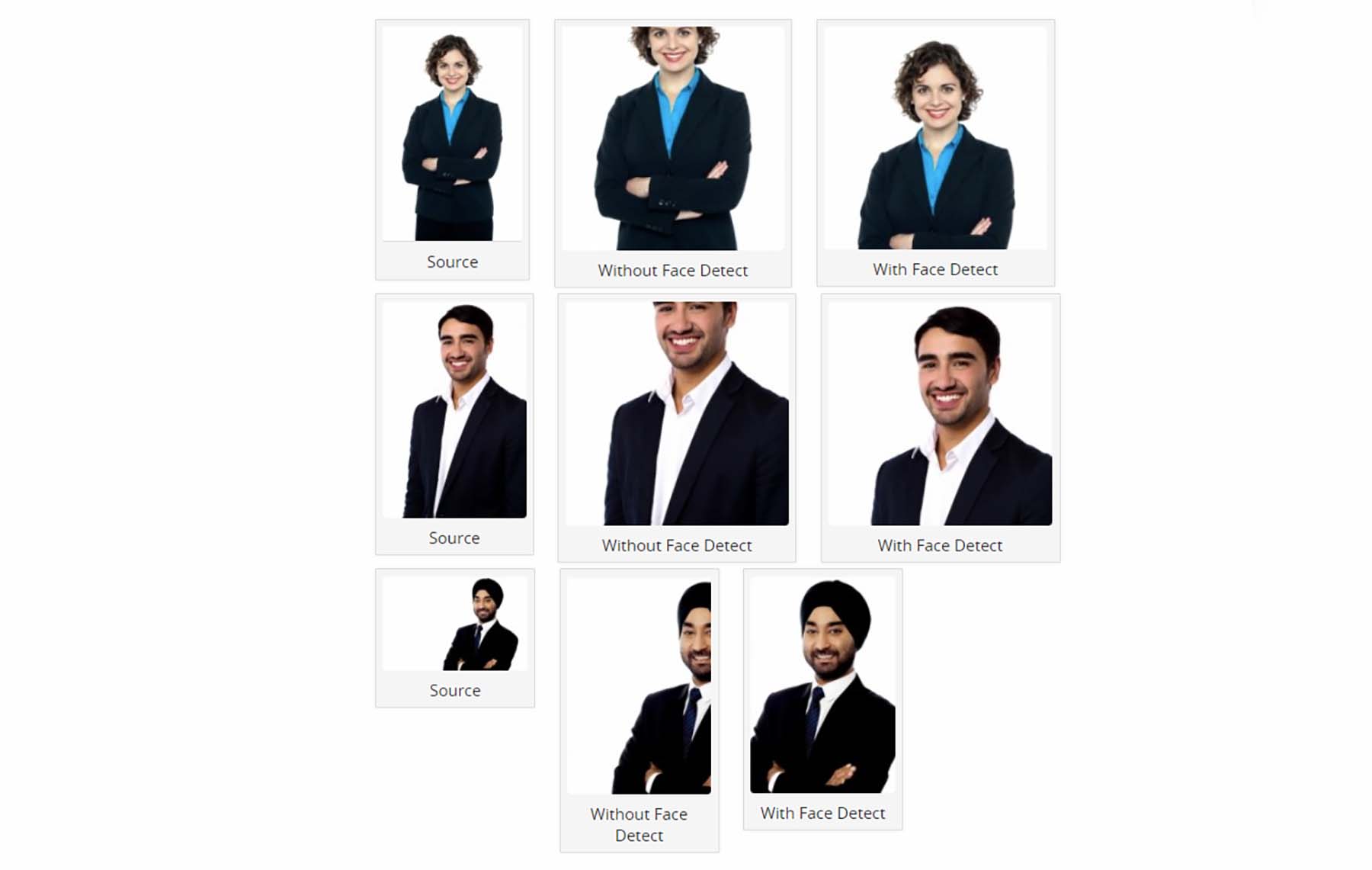 The plugin has an optional free add-on to create directories for displaying people (for Alumni, staff, and volunteer sites and pages). For example, its Face Detect add-on can properly render images (of various sizes) so that a user's face is always front and center.
Connections Business Directory is for you if you…
Need a free option with solid core features
Want free and affordable add-ons to extend the functionality of your directories
Pricing: Free, with add-ons (Free – $14.99)
Get Connections Business Directory
7. HivePress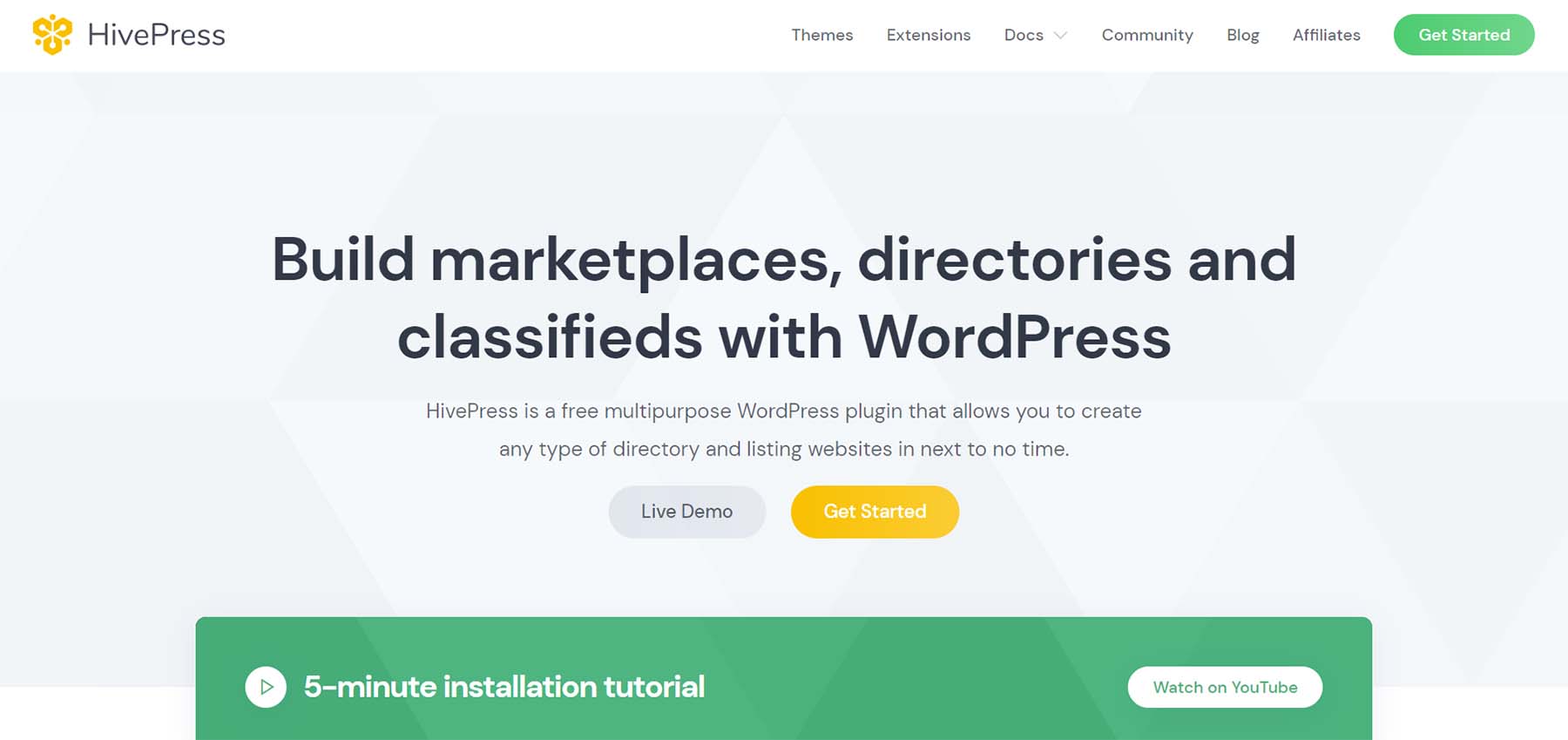 HivePress has created a fantastic and free WordPress directory plugin that truly covers all the bases. And it has more products, including beautiful directory themes and extensions, bringing even more power to the core plugin.
Key Features for HivePress:
Can charge users to feature their listing
You can allow users can rate listings as well as leave reviews on listings
Users can send private messages to listing owners
It can allow users to "favorite" listings, making them easy to find again in the future
Users have private, frontend dashboards to manage their listings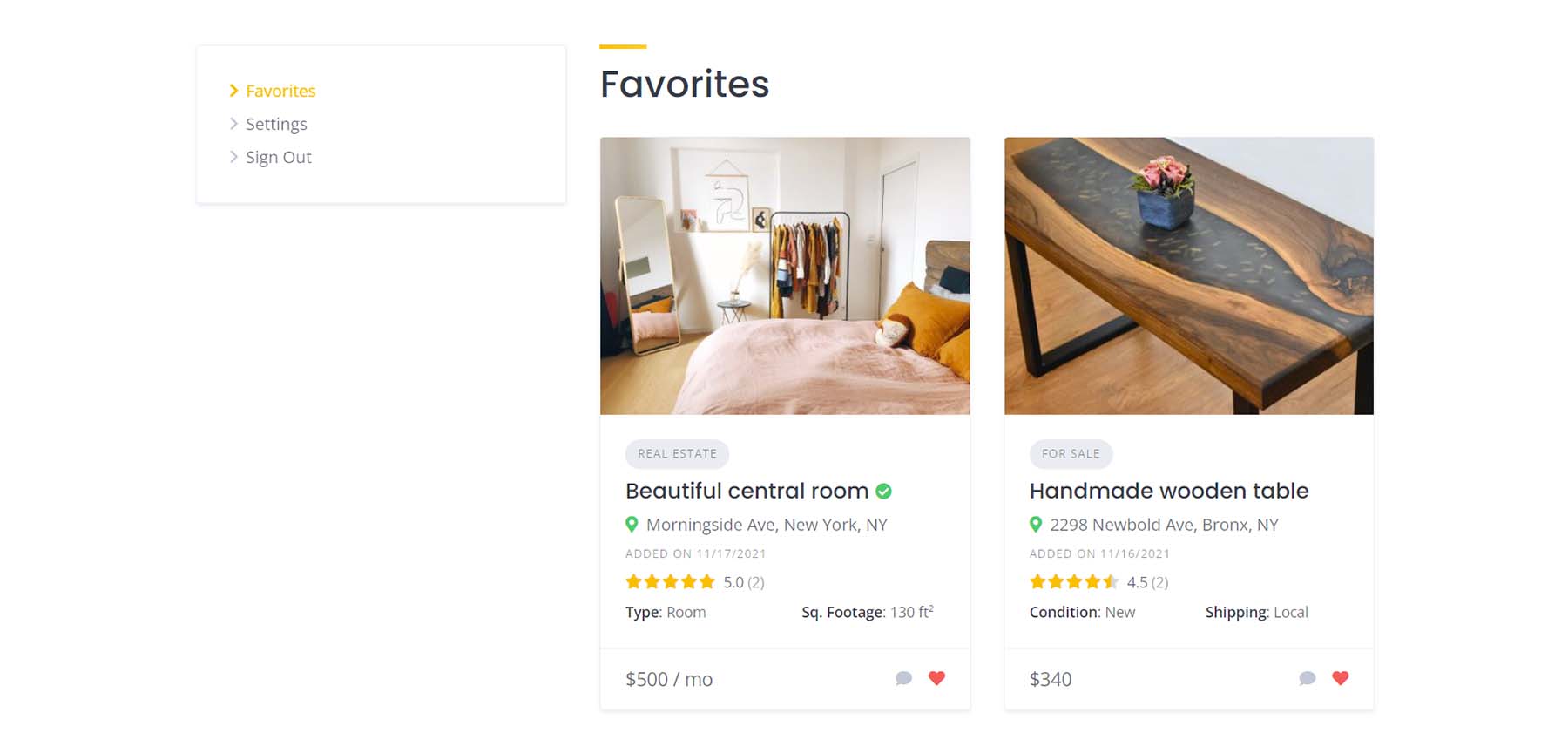 HivePress comes built-in with a clean and modern user interface that allows users to manage their listings without logging into your WordPress backend. You can easily create a Favorites page for users that have marked listings with a heart. This allows users of your site to save and keep an eye on their favorite listings.
HivePress is for you if you…
Want a free plugin that has plenty of room to grow as you start making money
Crave a beautiful directory with plenty of features included
HivePress Pricing: Free, with paid add-ons (Free – $39)
Comparing the Best Directory Plugins
Not every directory plugin will fit your needs. Since we've looked at each plugin one by one, let's take a side-by-side look at each. We'll start with the price.
Directory Plugin Price Comparison
Here's a quick breakdown ranking our top directory plugins by price. This will help you see if a free version is available and what it costs for a paid version (if they have one).
Directory Plugin Feature Comparison
The best WordPress directory plugins balance deep feature sets and multiple plugin integrations and are easy for users and admins alike. Let's compare the features of our top three picks.
🥇

GeoDirectory

🥈

Business Directory

🥉

AWP Classified
Starting Price
$229/yr
$149/yr
$99/yr
Divi Integration
✔️
❌
❌
Multi-site Compatibility
✔️
✔️
✔️
CSV Import/Export
✔️
✔️
✔️
BuddyPress Integration
✔️
❌
✔️
Google Maps Integration
✔️
✔️
❌
Claim Listings
✔️
✔️
❌
User Ad Management
✔️
✔️
✔️
Custom Fields
✔️
✔️
✔️
Ratings and Reviews
✔️
✔️
✔️
Lifetime Pricing
✔️
❌
❌
Active Installations
10,000+
10,000+
7,000+
Community Rating
4.7/5
⭐⭐⭐⭐⭐
Read Reviews
4.6/5
⭐⭐⭐⭐⭐
Read Reviews
4.6/5
⭐⭐⭐⭐⭐
Read Reviews
Get GeoDirectory
Get Business Directory
Get AWP Classified
What is the Best WordPress Directory Plugin?
For the best overall directory plugin, we suggest GeoDirectory because it has powerful features plus add-ons, all of which are easy to use. Its lifetime pricing is also something not to consider lightly. Business Directory is also a great choice, especially if you want to monetize your directory.
Advanced WordPress users should look at using Toolset along with Divi. This powerful combo will provide all the tools you need to create a directory specific to your needs. Whatever you choose, make sure that it balances your business needs with your budget—that way, you'll be on the right track in building out your directory.
Frequently Asked Questions (FAQs)
Before we wrap up, let's answer some of your most common questions regarding the best WordPress directory plugins. Did we miss one? Leave a question below, and we will respond!
What is the best directory plugin for WordPress?
GeoDirectory
is the best WordPress directory plugin. It offers customizable listings, advanced search, user reviews, Google Maps integration, monetization options, and great theme/plugin compatibility. You can create feature-rich directory websites easily with GeoDirectory.
What is the best free directory plugin for WordPress?
The best free directory plugin for WordPress is
Business Directory Plugin
. It provides features like listing submission, categories, search functionality, and customizable fields. With its user-friendly interface and active community support, Business Directory Plugin is a reliable choice for creating a directory website at no cost.
Can I make a directory website on WordPress?
Yes, you can make a directory website on WordPress. There are a
number of plugins
that can help you create directories that include:
User-submitted Listings
Multiple Categories
Listing Reviews
Map Directories
Paid Listings
How do I create a directory style website?
Creating a directory-styled website has its own particular needs. Luckily, with WordPress, you can create one easily. You need a WordPress website set up, a directory plugin, and information about the listings you want to include. You also have choices concerning how listings are added to your site. Will those be user-generated listings? Will those require approval before being published? and How is your directory going to be monetized?
What are WordPress directory plugins?
WordPress directory plugins
are tools that extend the functionality of WordPress websites to create directories or listings of businesses, products, services, or any other categorized content. They offer features for listing submission by members, search index, filtering, maps, reviews, and monetization options.
What features should I look for in a WordPress directory plugin?
When
selecting a WordPress directory plugin
, consider features like listing submission, advanced search and filtering options, customizable fields, user reviews, ratings, geolocation and mapping integration, monetization, themes and plugin compatibility, and ease of use for administrators and visitors.
Is there a design plugin that is compatible with directory plugins?
Divi has compatibility with some of the top directory plugins. If you're a
GeoDirectory
plugin user, you can design your directory landing pages without touching any code and get a professional look.
Can I allow users to submit their listings to my WordPress directory?
Yes, you can. Most of the
directory listing plugins
also have features for membership and subscription plans. You can charge a one-time fee for publishing a listicle or offer credits for multiple submissions.
What is the best WordPress directory plugin for Elementor?
GeoDirectory
 integrates with Divi, Elementor, Beaver Builder, and all the other major builders. It offers a vast range of widgets, shortcodes, and blocks to design and customize the platform to your liking.
What is the best WordPress directory plugin for eCommerce?
Directorist
stands out as an excellent WordPress directory plugin for eCommerce. It's fully compatible with WooCommerce, enabling efficient listing and categorization of products. With advanced search, monetization options, and a review system, Directorist enhances any WooCommerce-based online marketplace.
Is there a membership plugin to charge for directory listing?
Toolset
is a powerful WordPress plugin that allows you to charge for directory listings. It has a feature-rich membership system that integrates with WooCommerce. You can set up various membership levels with different pricing, and users can choose a level that suits their needs.
What are the best themes to use with WordPress directory plugins?
The
HivePress
plugin has some great-looking themes for property rental, hiring experts, and offers a free theme. You should always trust the themes made by the original plugin developer to save stress and time integrating with the plugin.
Looking for more great plugins? Check out our top free plugins for businesses and our collection of the best plugins for WordPress.
Featured Image vis Andrew Krasovitckii / shutterstock.com