Instagram just launched its newest feature, Instagram Reels, in August 2020. It's a direct competitor to short-form video platform TikTok. Content creators can use Reels to make 15-second-long videos that can play in the Explore feed, on the main Instagram feed, or in Instagram Stories.
TikTok came on the social media scene in 2018 when it acquired the video platform Musica.ly. Musica.ly was similar to Vine, a platform where users uploaded humorous and fun short videos, often set to music.
While similar to TikTok in many ways, Instagram Reels works a bit differently. Let's take a look at how the new Instagram Reels works, where to find it in your feed, and how to get started posting your own Reels.
How Instagram Reels Work
Instagram Reels are short, 15-second vertical videos that have their own feed inside of Instagram. Much like TikTok, users can scroll the feed to find a variety of user videos. They're curated to match your interests and the kinds of content you interact with regularly on Instagram.
Reels may be shared in the Reels feed, in both Reels and the main feed, or via Stories. Unfortunately, Reels shared to Stories are only located in the Instagram Stories feed.
Where to Find Instagram Reels
You can find the Reels feed under the Explore tab in the Instagram app. When you click the magnifying glass icon, the first thing you'll see at the top of the screen is a featured Reel. Click on that video, and Instagram will open to the Reels feed. From there, just scroll, explore, and engage with the content that resonates with you.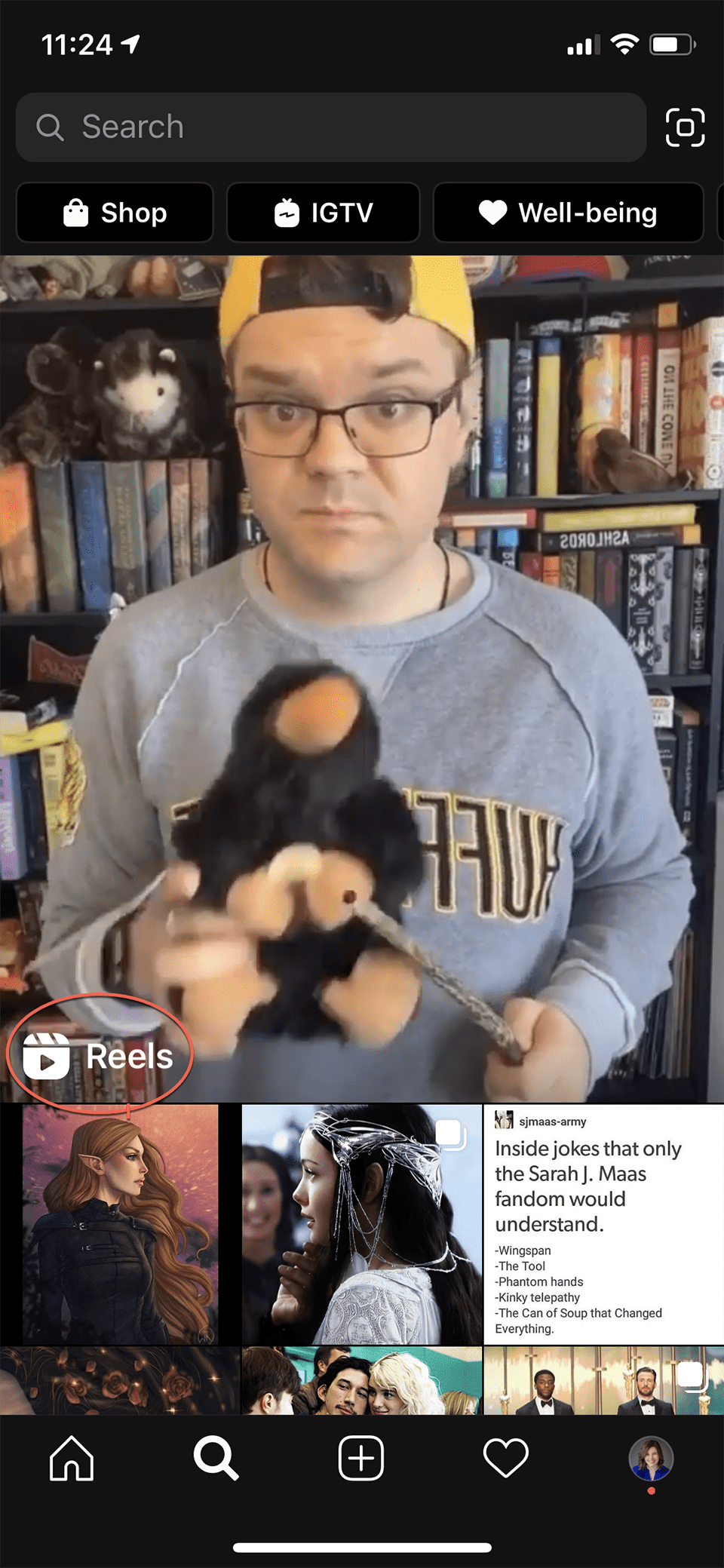 Reels can appear in the feed and in Stories, but you'll need to specifically go to the Explore tab in order to find the actual Reels feed.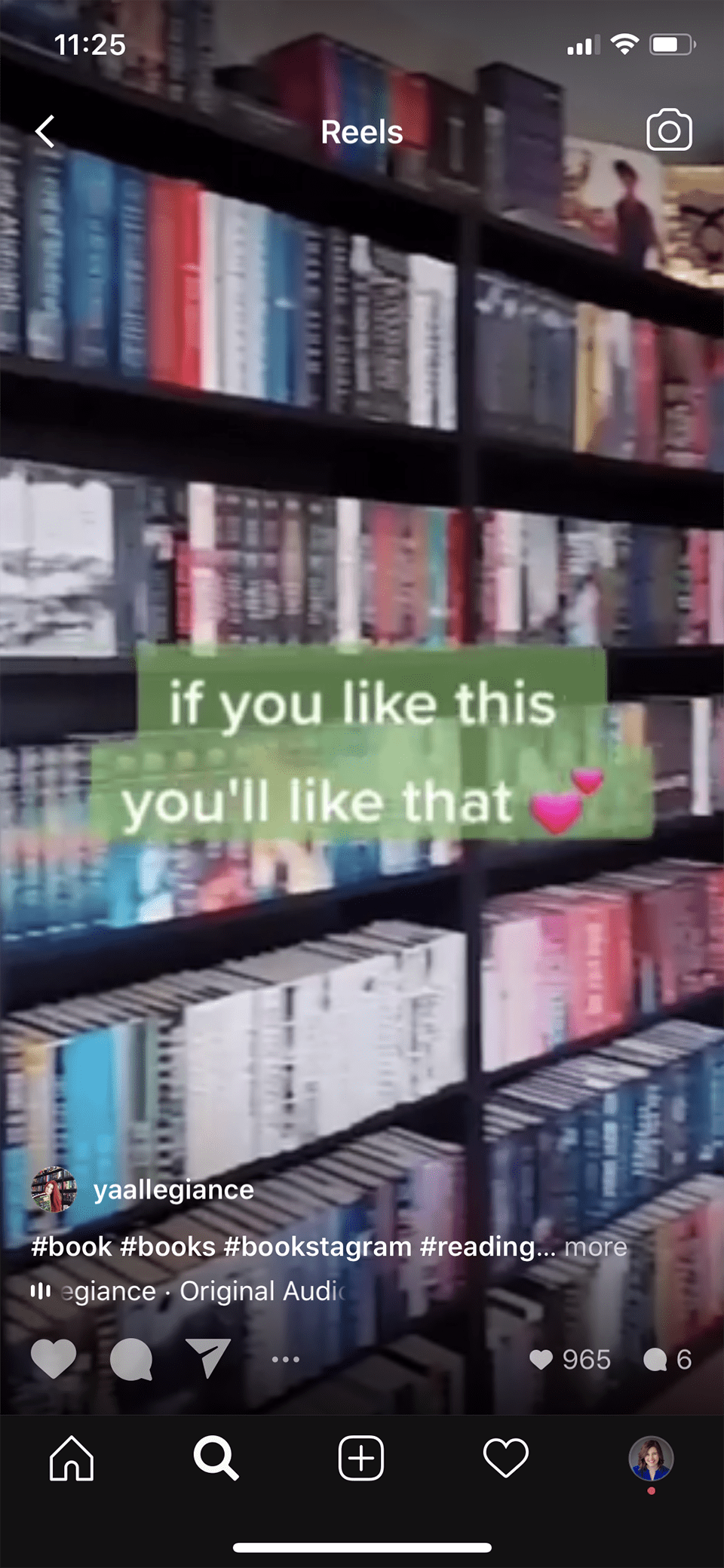 Next, you'll need to know where to go to start making your own Reels. In order to get to the Reels creator, you'll need to click the blue plus sign on your profile icon–the same place where you'd click to add an Instagram Story.
How to Make Your Own Instagram Reels
Once you've opened the Stories window, look to the bottom of the screen. You'll see three links that say Live, Story, and Reels. Click the Reels link to open the Reel creator.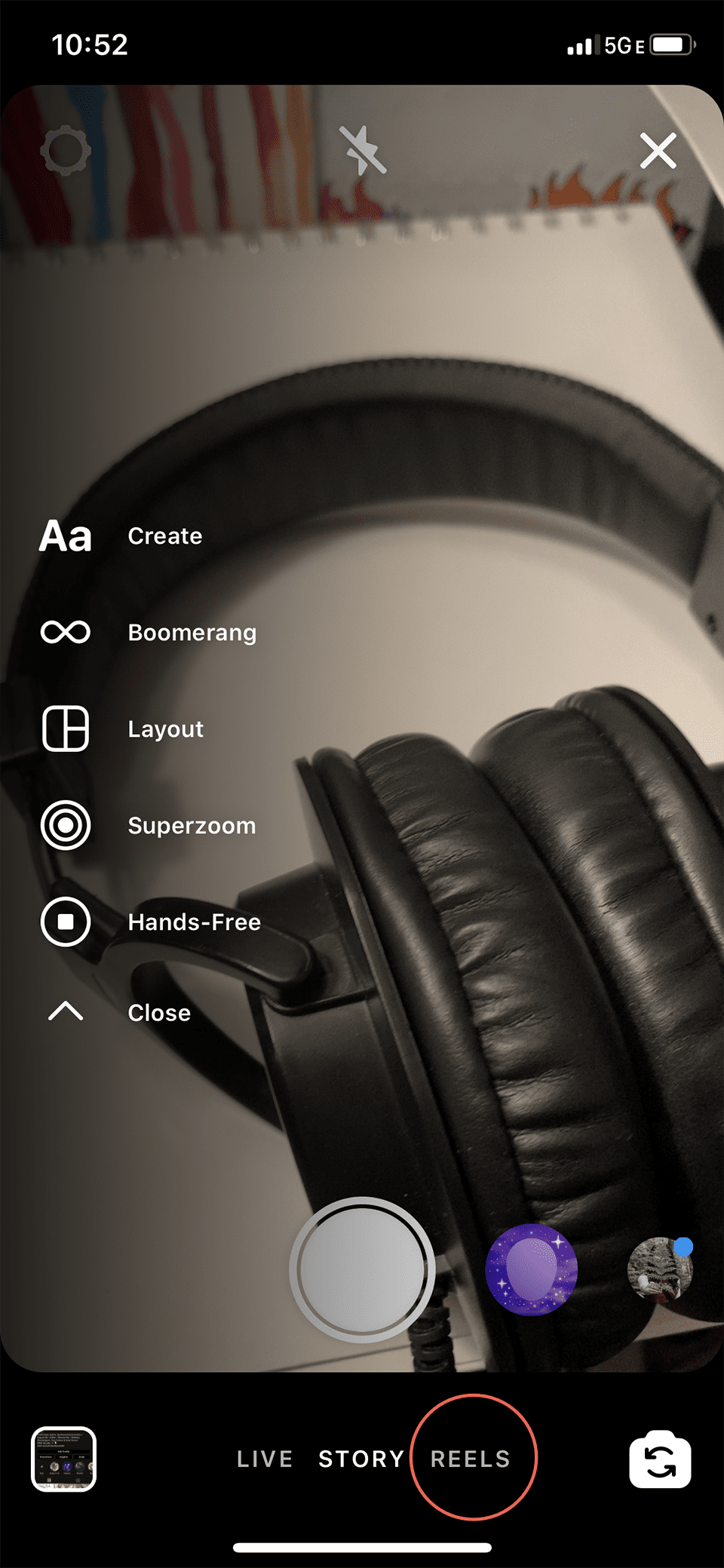 If you've never made a Reel before, you'll get a welcome screen that says "Get Started With Reels". Click Get Started to move on to the next step.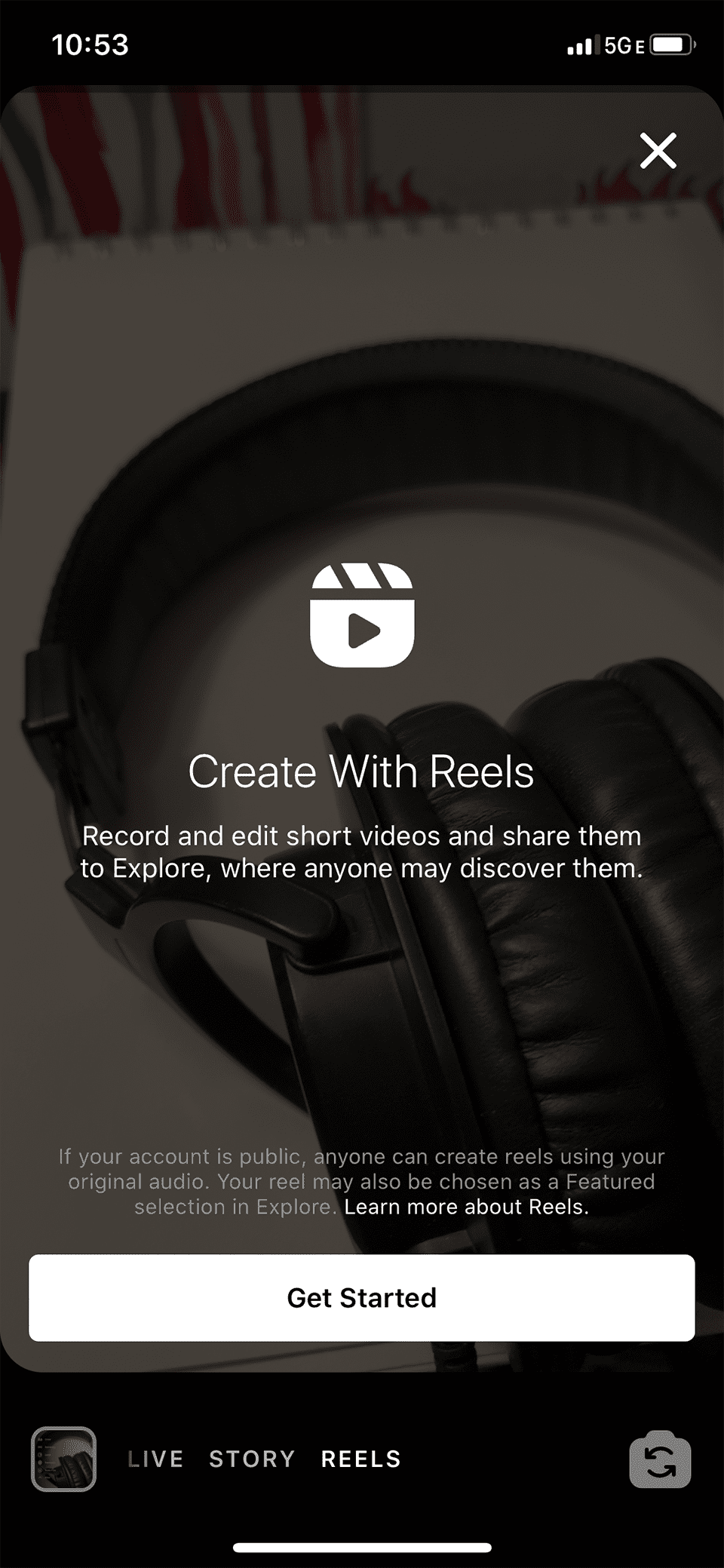 Once inside the Reels screen, you'll notice it has some similar features to Instagram Stories. In addition to the Record button, you have options to add music, change the playback speed, add effects, and even set an automatic timer for your videos.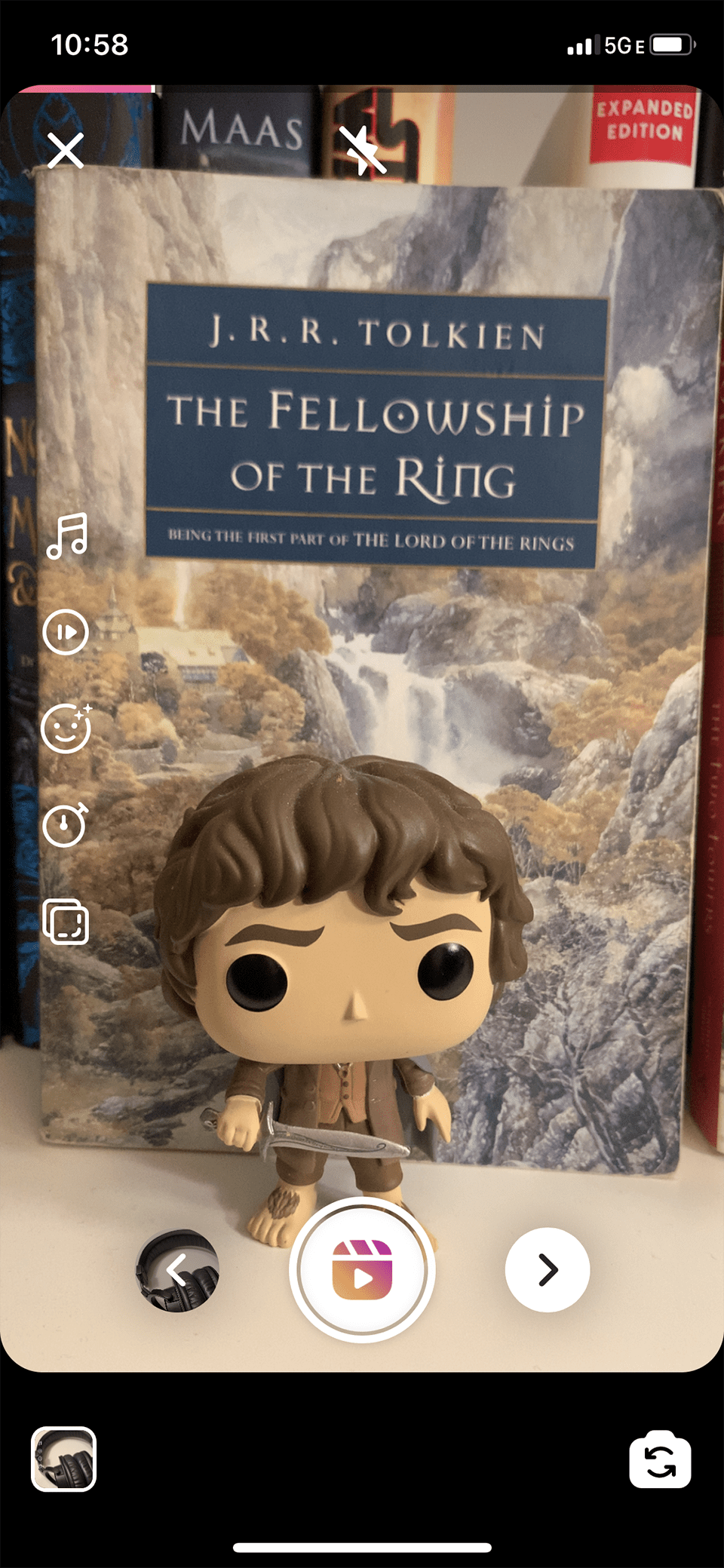 Adding Music to Your Instagram Reels
Next, choose the effect you want to use on your video. There are quite a few choices within the Instagram platform, so experiment with it and have fun!
If you want to add music to your video, you need to do that before you shoot. Go ahead and click the Music icon, then choose the song clip you want.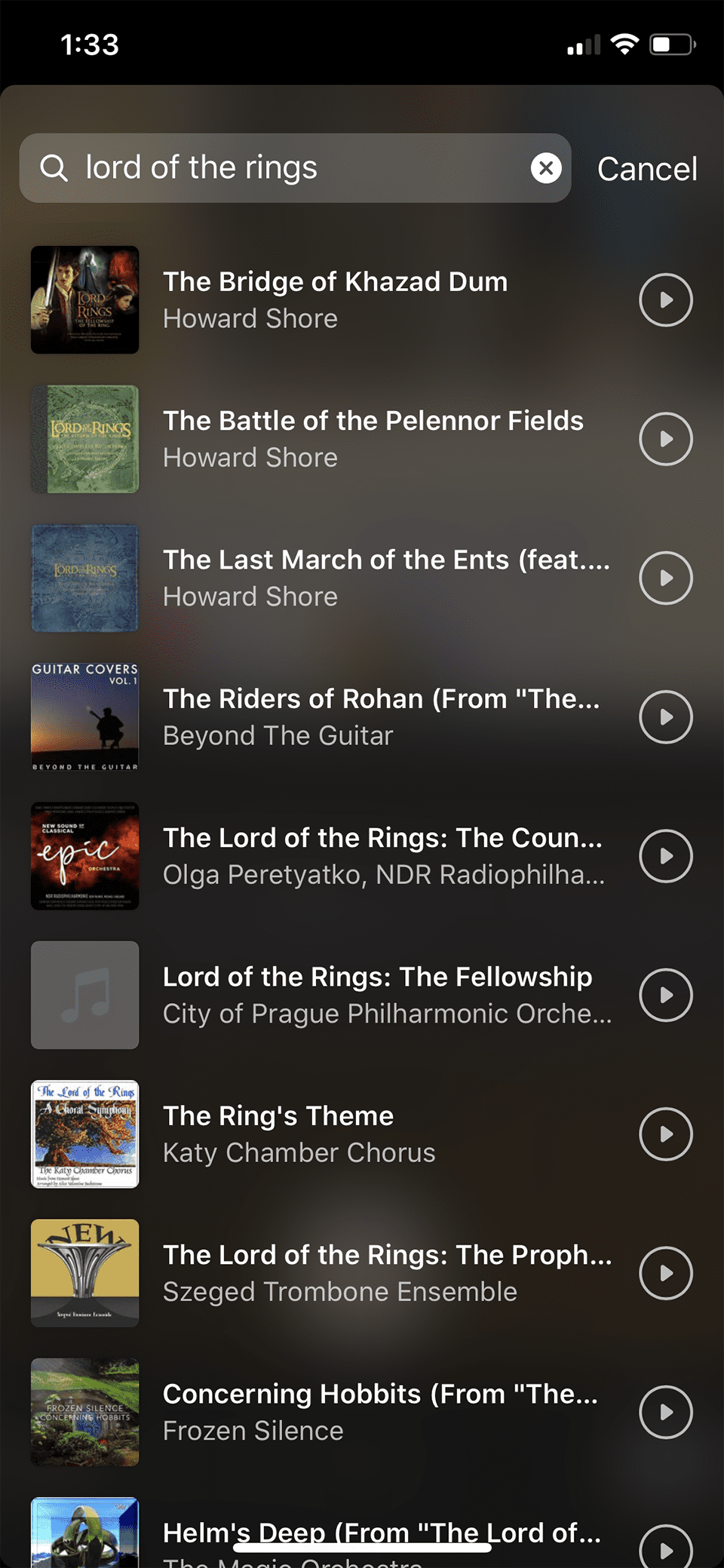 When you shoot your video, the music will play in real-time while you record. If you aren't happy with the clip you chose, you can always go back and adjust the music before posting.
Add a Little Magic with Video Effects
Next, choose any additional effects you want to add. Want to add text, stickers, GIFs, or draw on your screen? This is the time to do it. Ask your viewers a question to boost engagement.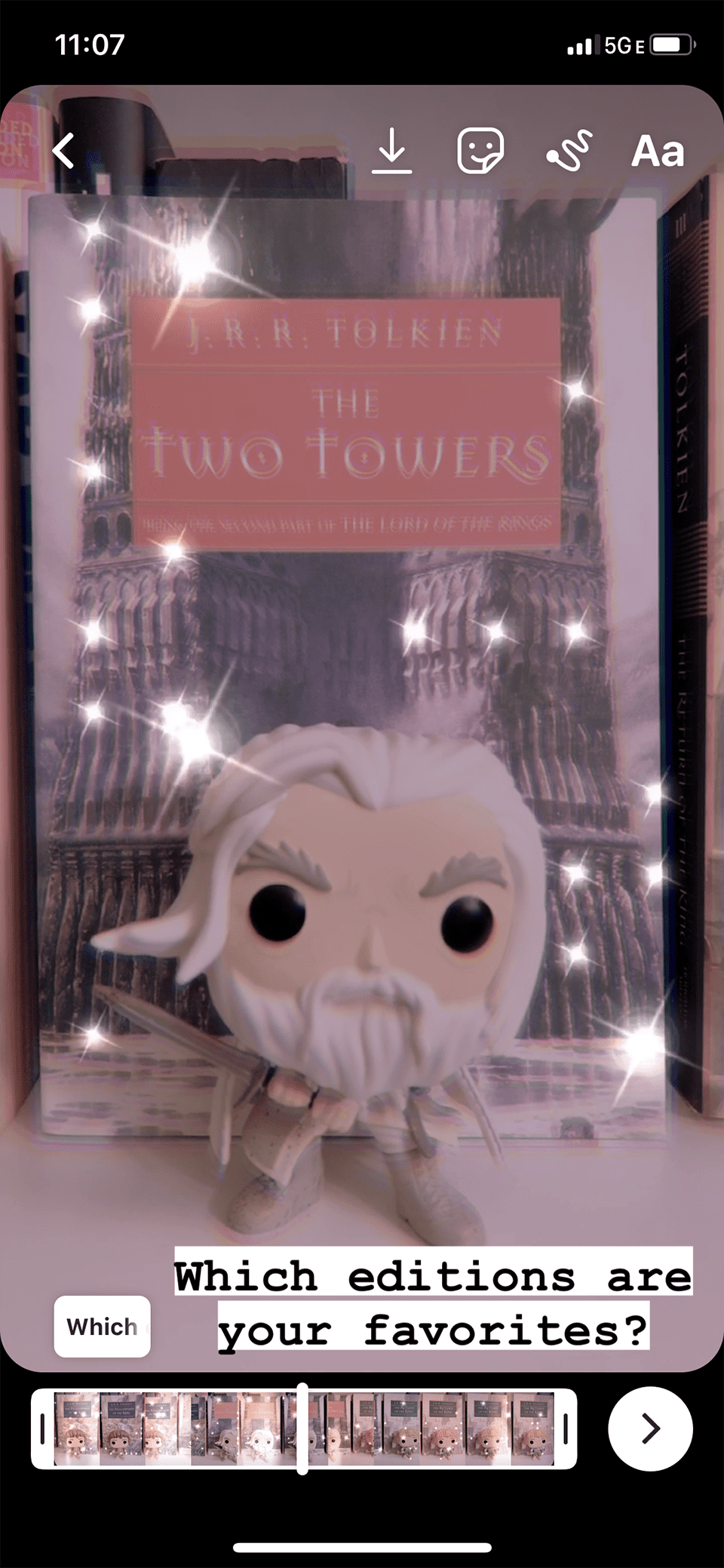 When you're finished with your Reel, click the white arrow on the bottom right of the screen. You'll move on to the Share screen.
Publish Your Reel
Here, you'll have to choose where to publish your Reel. Here are your choices, as of now:
Publish to Reels only
Post to Reels and your regular feed
Push to Instagram Stories only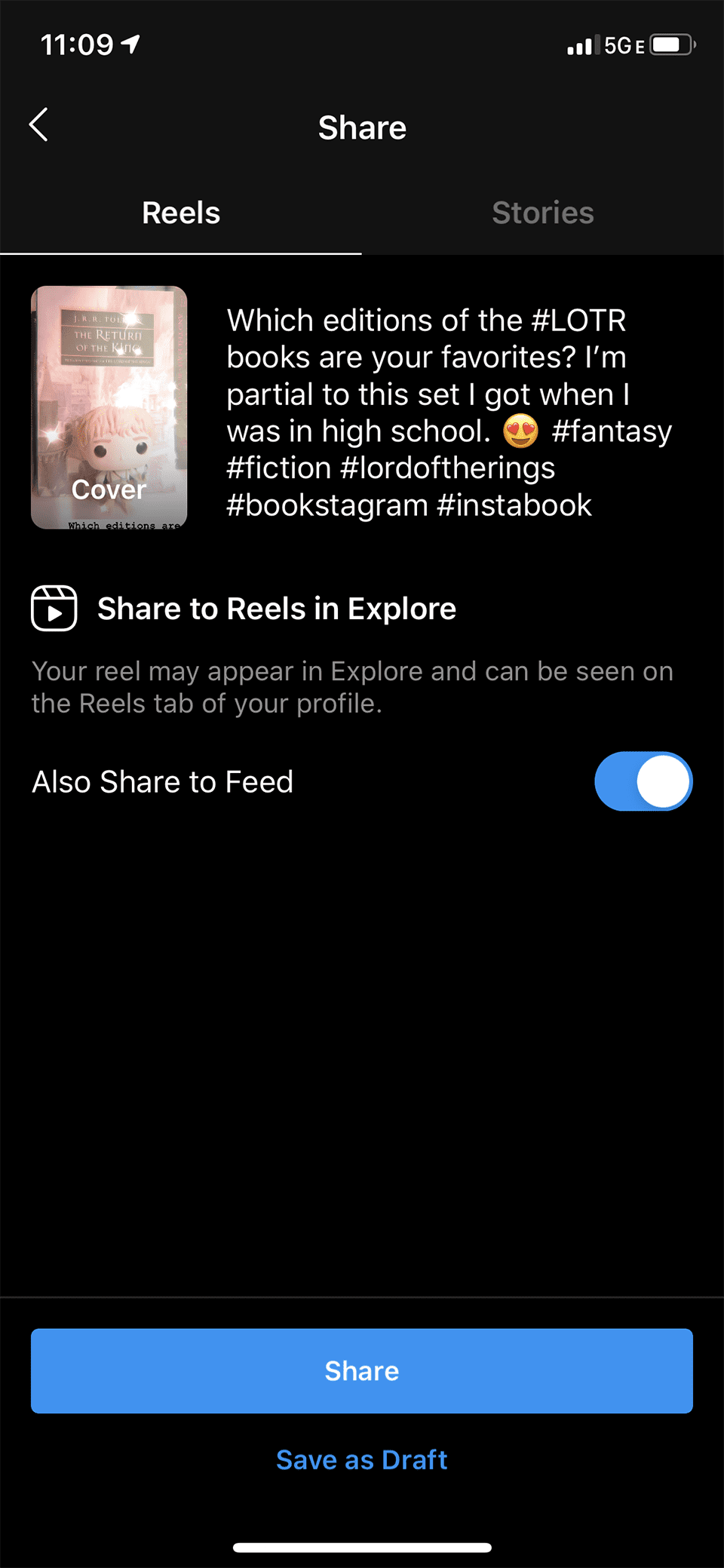 Regular Feed vs. Reels Feed
When you publish your Reel, your video won't show up in the regular feed unless you toggle the button. If you publish your Instagram Reels video to your regular feed, keep in mind that it will be cropped. Your entire video won't show up, as it does with the full-screen Reels feed.
After publishing your video to Reels, you'll get a new Reels pane on your Instagram profile. When you open your profile after publishing your first Reel, you'll see the new Reels icon to the right of your regular feed.
Click the Reels icon to see the videos you've uploaded.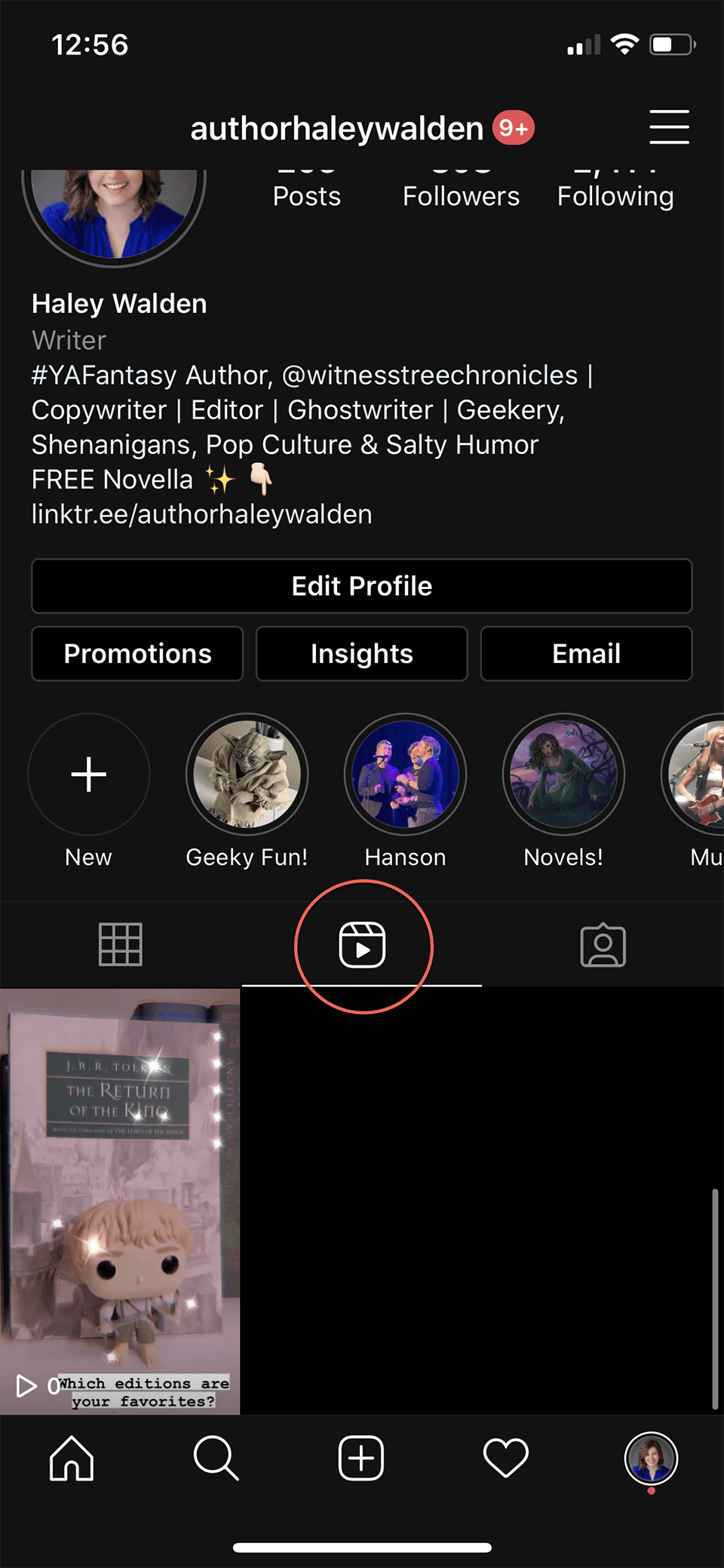 Raising Brand Awareness and Boosting Engagement with Instagram Reels
Instagram Reels is a fantastic tool for raising awareness of your brand and boosting engagement with both current and potential followers. Here are a few ways Reels can get more eyes on your brand.
Demonstrate New Products
Showing off your new products is a great way to utilize Instagram Reels. The short, snappy video format is perfect for packing maximum impact into a few second of your audience's day.
One great example of a brand using Reels to demonstrate new products is Sephora. In this clip, the brand demonstrates three new eyeshadow colors.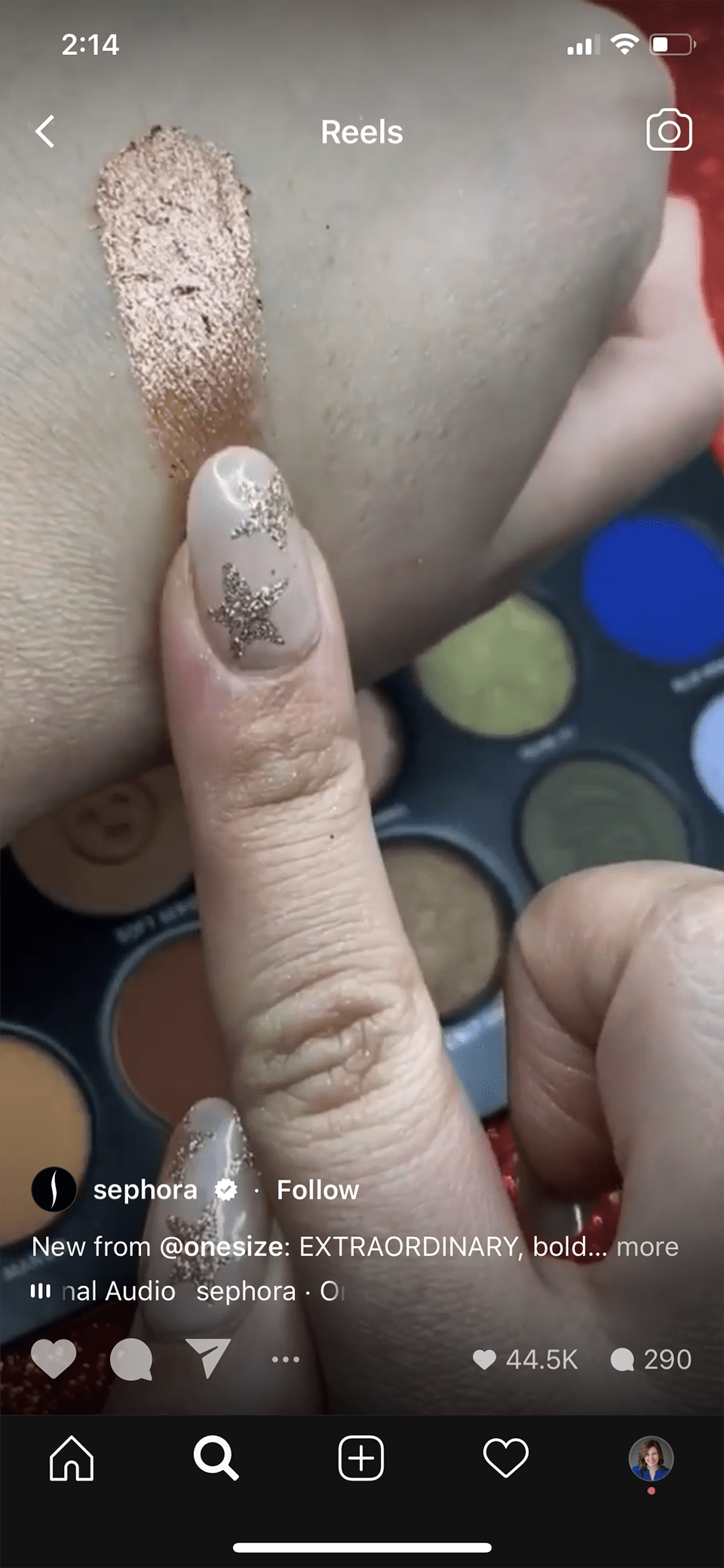 Educate Your Followers
Use your Reel to teach your followers something you believe they need to know. That can be a tidbit about your brand, a useful and actionable piece of information they can put into action immediately, a social issue near to your heart, or even just a fun fact you want to share. Just make sure it's on-brand for you, and you're good to go.
Showcase Your Brand
Reels are excellent places to showcase your brand, products, and any applicable services. This Reel from Burger King is a fun little homage to the fast-food chain's signature food, plus brand memorabilia, too.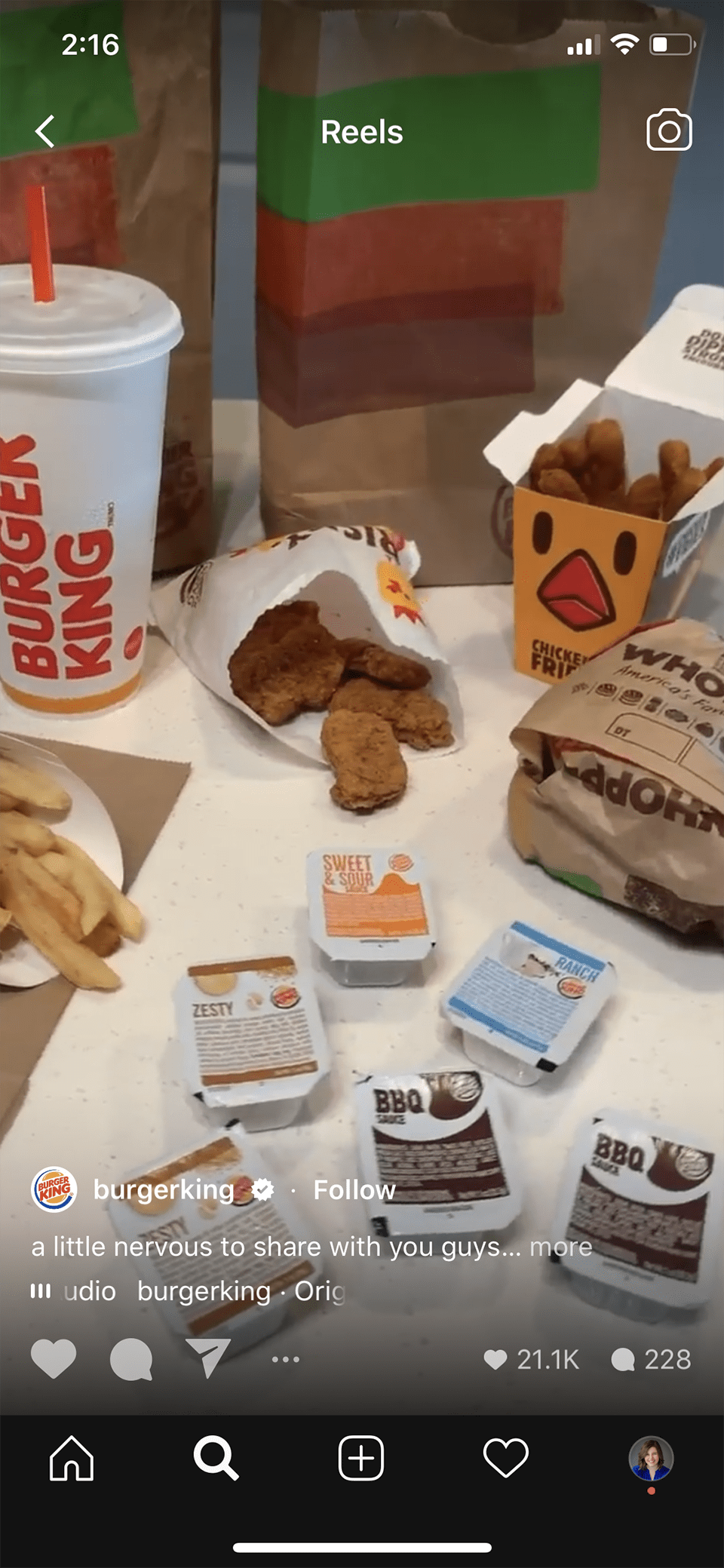 Offer a Sneak Peek of Coming Attractions
If you're a creator, you can use Instagram Reels to give your audience a sneak peek at new material. It could be music, TV, movies, art, books, or any other creative endeavor–even products. Whatever you choose to showcase, use your 15 seconds to give your audience a quick look.
Netflix uses Reels to tease upcoming episodes of popular shows and pique viewers' curiosity.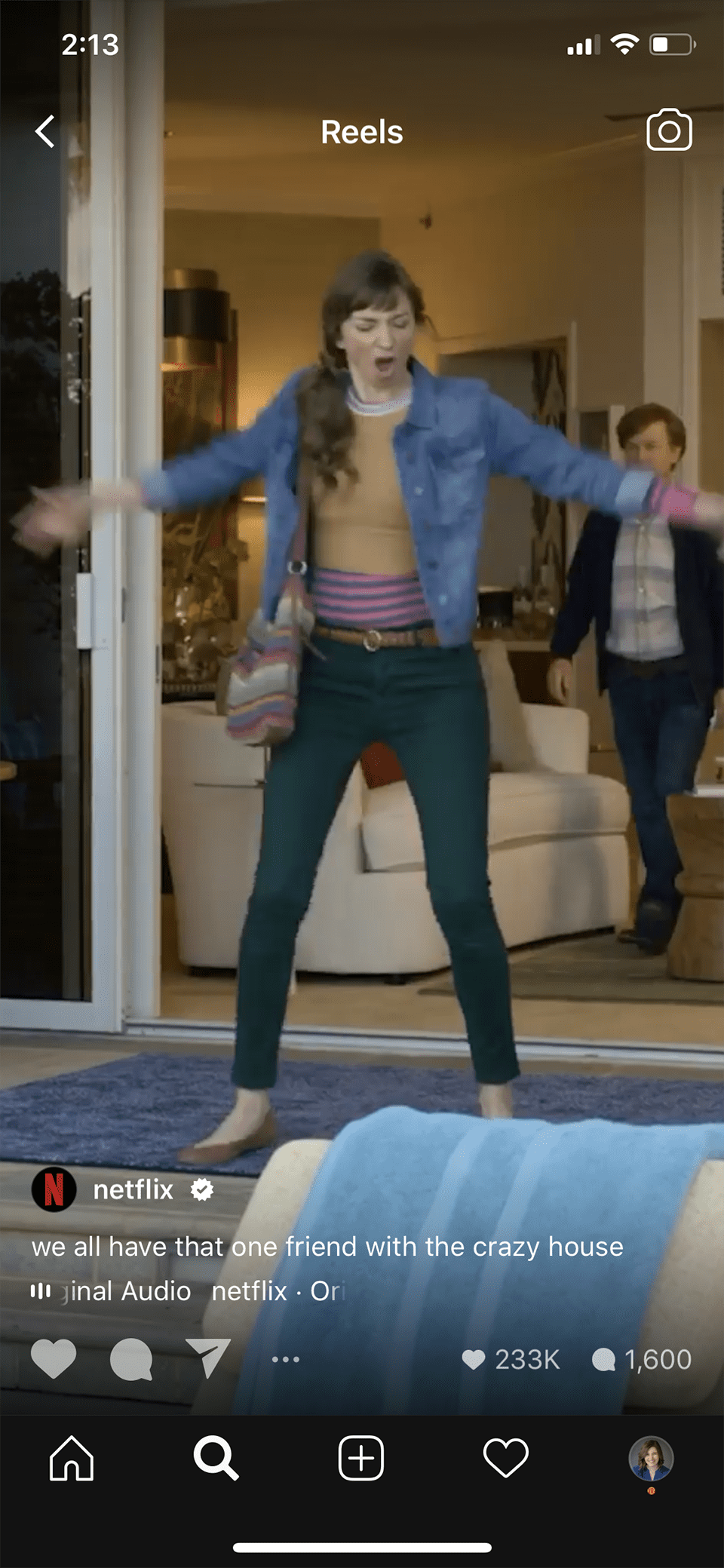 Incorporate Fun Into Your Strategy
Short-form video in the vein of TikTok is meant to be fun. So consciously incorporate fun into your Reels strategy. You can leverage comedy, lighthearted humor, and even adventure to keep your audience engaged.
RedBull France uses videos of high-octane activities and extreme sports in their Reels. These videos invoke a sense of energy and adrenaline-pumping adventure.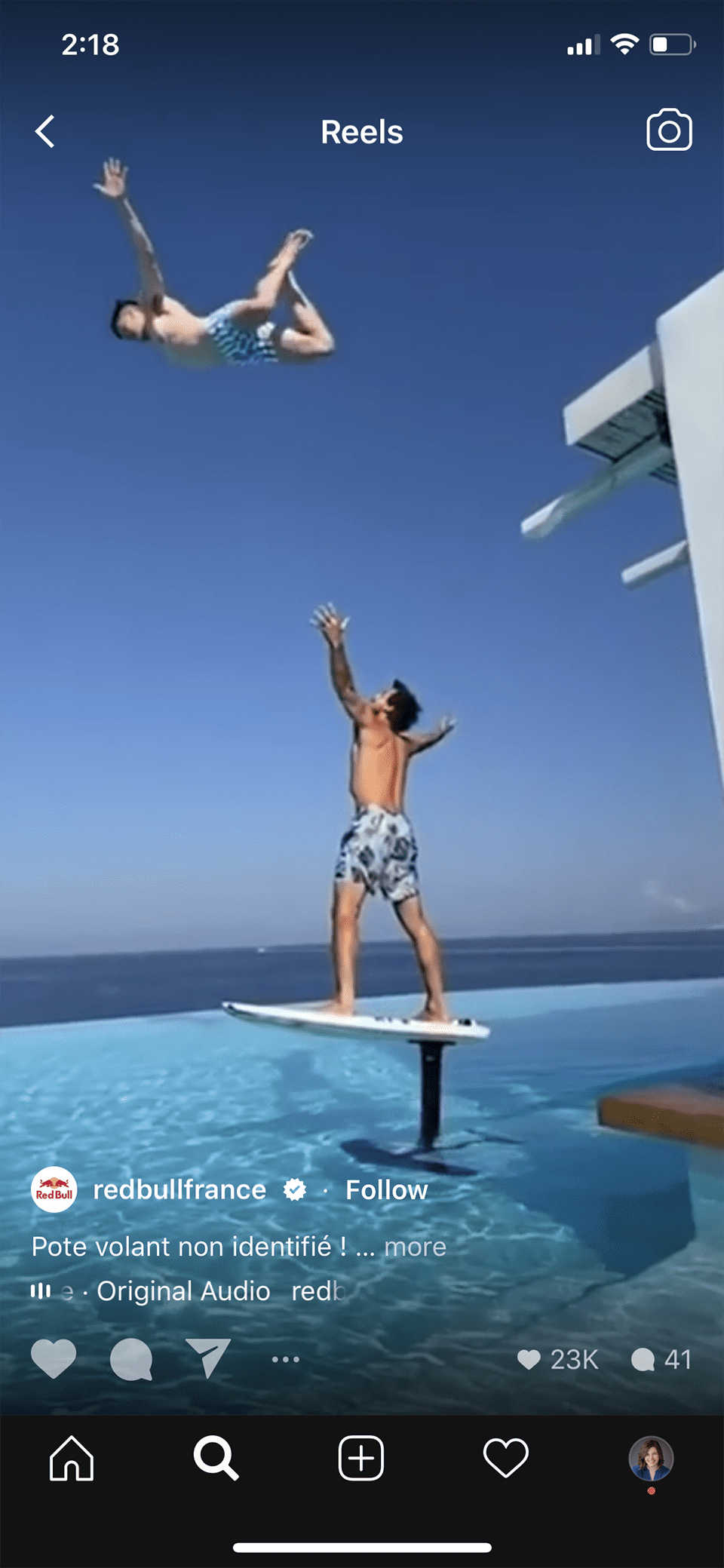 Partner with Influencers for Maximum Impact
Influencer marketing is an incredibly effective strategy for raising brand awareness and growing your audience. Some brands are already leveraging influencer marketing on Instagram Reels.
Walmart is one brand that's utilizing partnerships with influencers to grow a presence on Reels.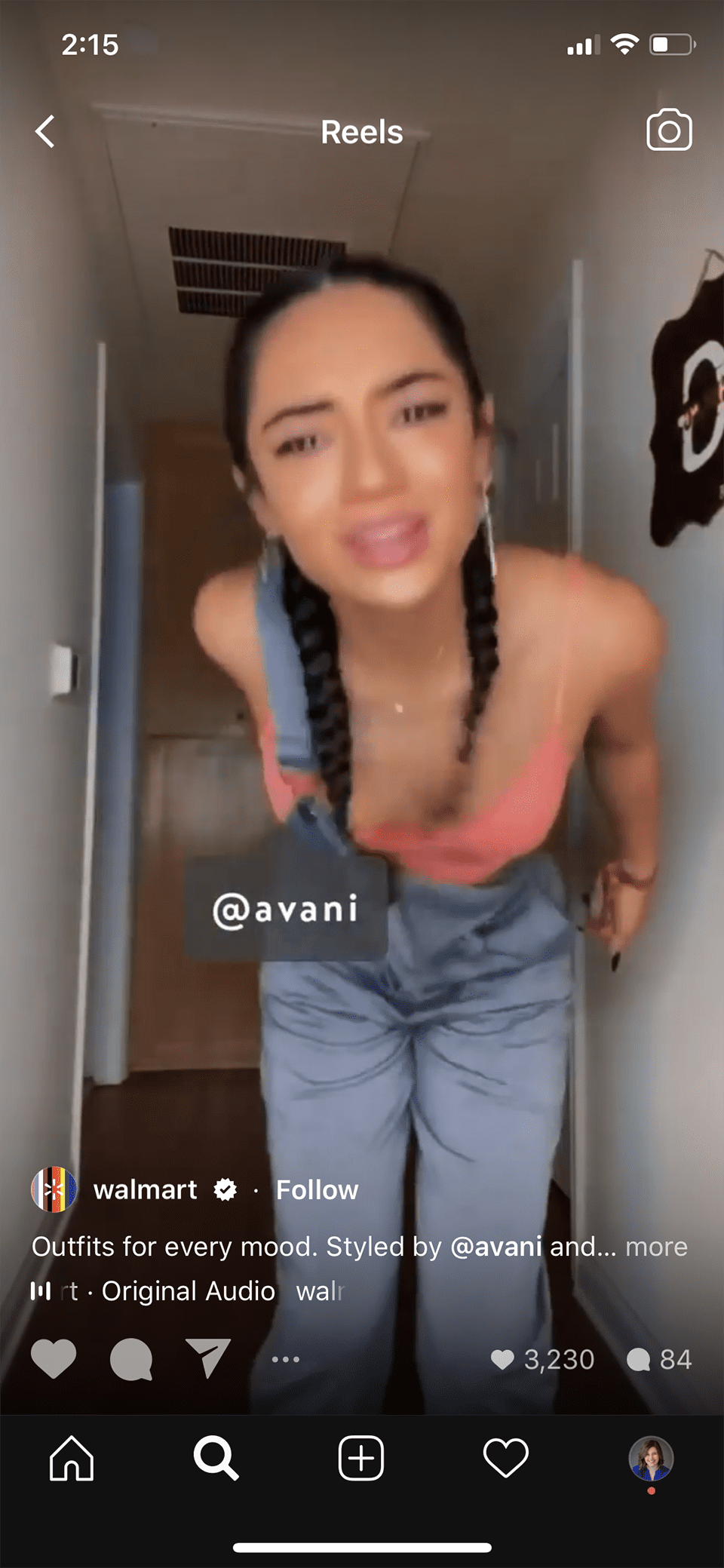 Wrapping Up
Instagram Reels is a strong, new capability within the Instagram app. It stands to help brands and marketers get more eyes on their content and drive higher engagement. Like TikTok, short-form videos on Reels should be snappy, attention-grabbing, and fun for the best results.
Are you using Instagram Reels yet? Do you use TikTok? How do they compare, in your opinion? Drop a comment below and let us know!
Featured Image via monkographic / Shutterstock.com