Over the past seven years, the use of mobile devices has increased by 220%. Viewers are now using their mobile devices more than ever before, and that number is only set to increase. In light of that increase, it makes sense that vertical video is picking up speed.
For instance, when users are scrolling through social media on their phone, it's easier to keep holding the phone vertically. To view a video shot in landscape format, they have to flip the phone sideways. Viewers are more likely to watch your videos all the way through if they're properly optimized for vertical viewing on mobile.
Statistics show that vertical video:
Vertical video is easy to incorporate into your brand marketing strategy or your clients'. Let's look at six simple tips for marketing with vertical video.
1. Utilize the entire screen
When you shoot vertical video for social media, be sure to utilize the entire screen. Uploading videos shot in other formats means you won't be able to use that valuable space. Further, your platform of choice will add unsightly bars on the top and bottom of the screen.
Note how author and coach Kristen Martin utilizes the entire frame of her Facebook Stories screen: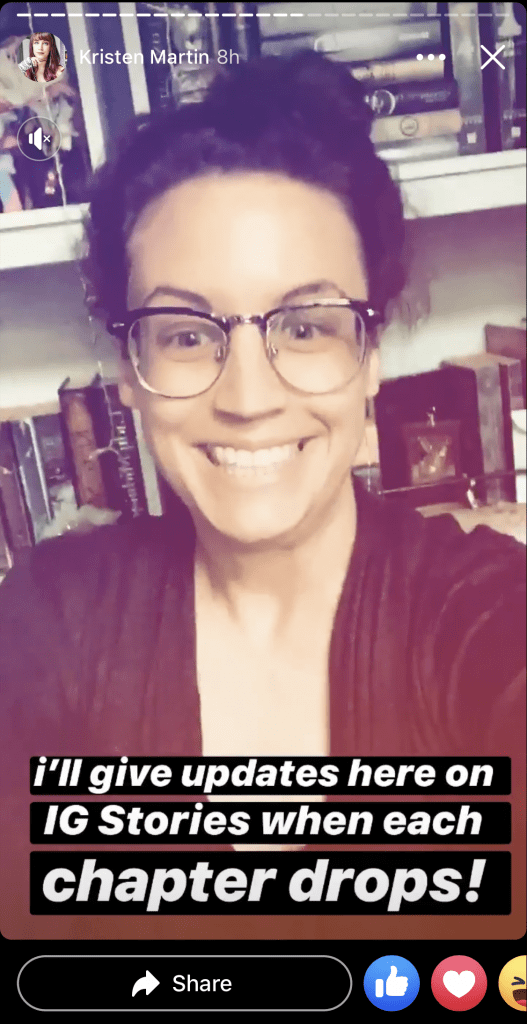 It's important for your vertical video to be optimized properly for the platform, whether you're posting to the feed, sharing Stories, or running a video ad. This gives your audience the best possible viewing experience. Here's a great guide to proper video specs for each social media platform.
These days, informal video is just as important to your brand as professionally-shot and -edited video content. Vertical formats such as Stories on Instagram and Facebook are perfect for shooting casual, DIY-style videos.
For example, team members from GRIT Fitness jumped on an informal Instagram Story to share information and updates about their home workout classes. The video clips were short, to-the-point, and provided a glimpse into the energy and excitement the instructors were preparing to bring to their classes.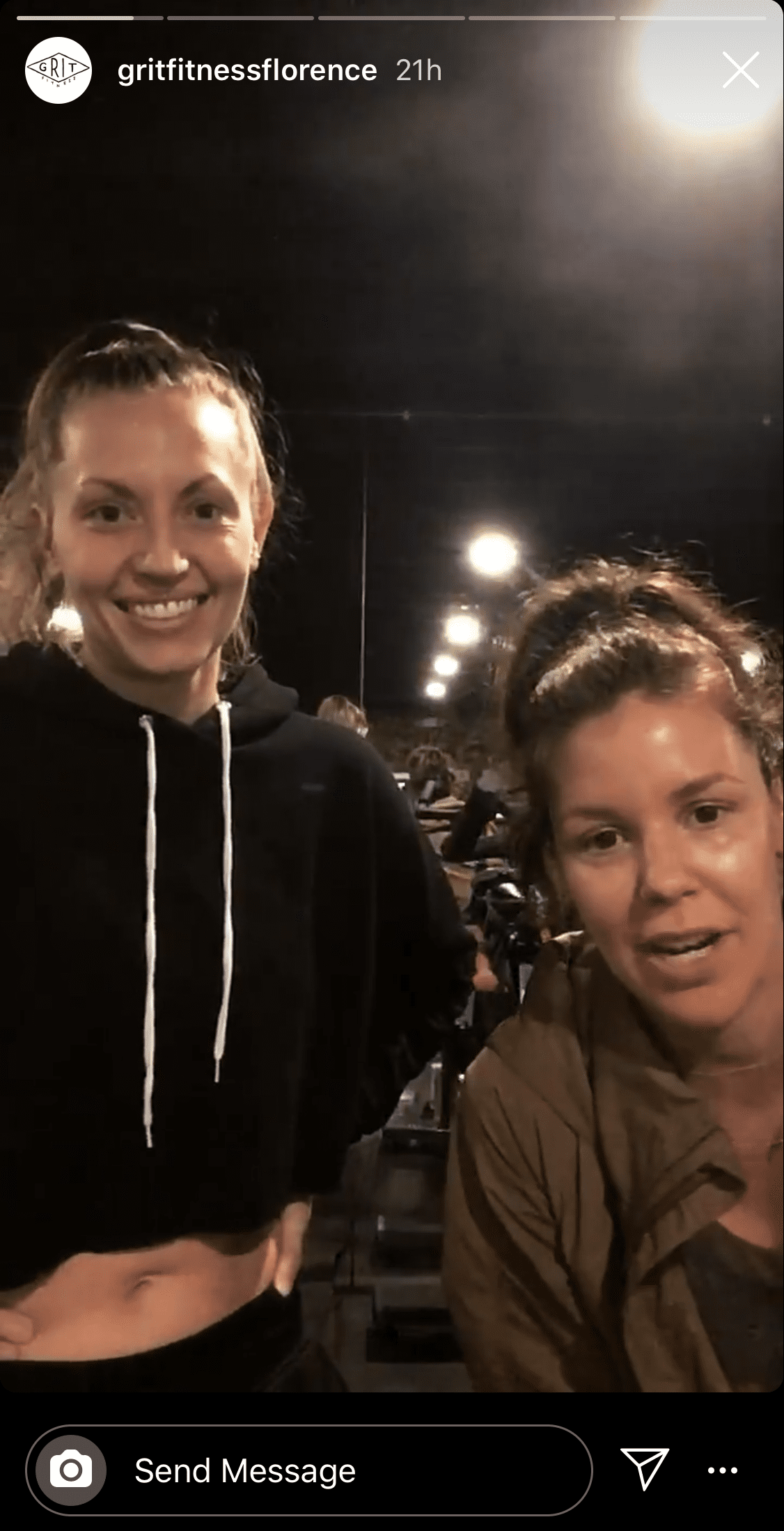 Informal video allows you to give your audience an authentic glimpse of you, your team, or even the behind-the-scenes of your brand. Viewers want to connect with who you really are, so including informal video content in your video marketing strategy is a must.
3. Incorporate vertical video into your Stories
Your Facebook or Instagram marketing strategy is an excellent place to incorporate vertical video, especially in Stories. In fact, 500 million of Instagram's 1 billion active monthly users use Instagram Stories on a daily basis.
What's more, Instagram reports that one-third of its most-viewed Stories are posted by businesses. Since Stories disappear after 24 hours, they're a great place to get your audience's attention and drive them to engagement and action.
You can use vertical video in Instagram Stories to:
Answer viewer questions
Direct viewers to your feed
Send viewers to an offer
Drive viewers to your long-form videos on IGTV
This Facebook Stories video from Walt Disney Records drives viewers to the artist's full music video on Instagram: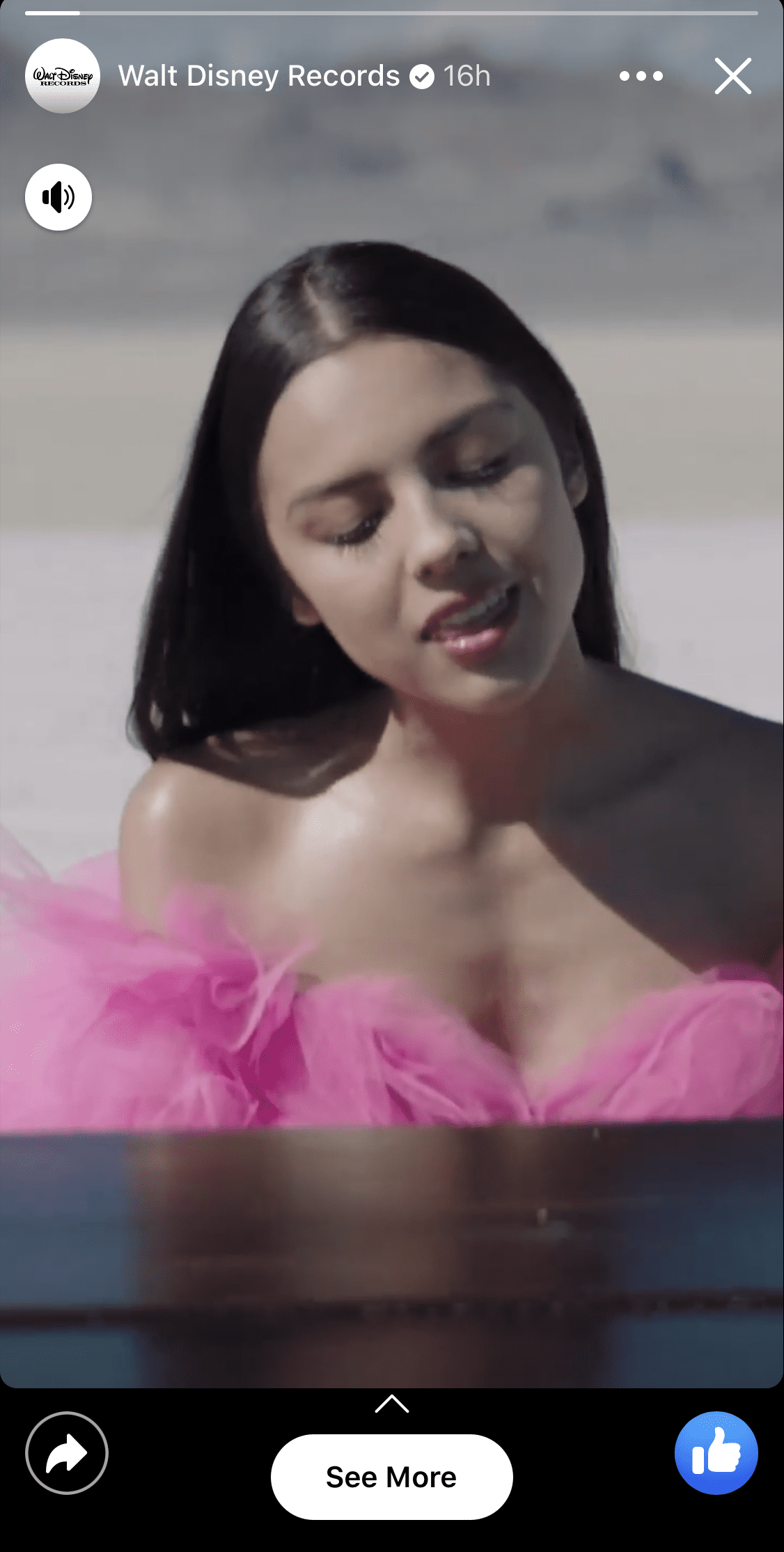 The short, temporary nature of Stories makes them enticing for your viewers to catch. Therefore, if you post consistently, your audience will be more likely to keep coming back.
4. Post long-form video on IGTV
IGTV allows brands to post vertical videos up to 10 minutes in length (up to 1 hour for certain verified users). Videos on IGTV tend to be a mixture of DIY and professionally-edited videos.
Brands such as Spotify and National Geographic regularly share high-quality, long-form videos via IGTV that are optimized for vertical viewing on mobile devices.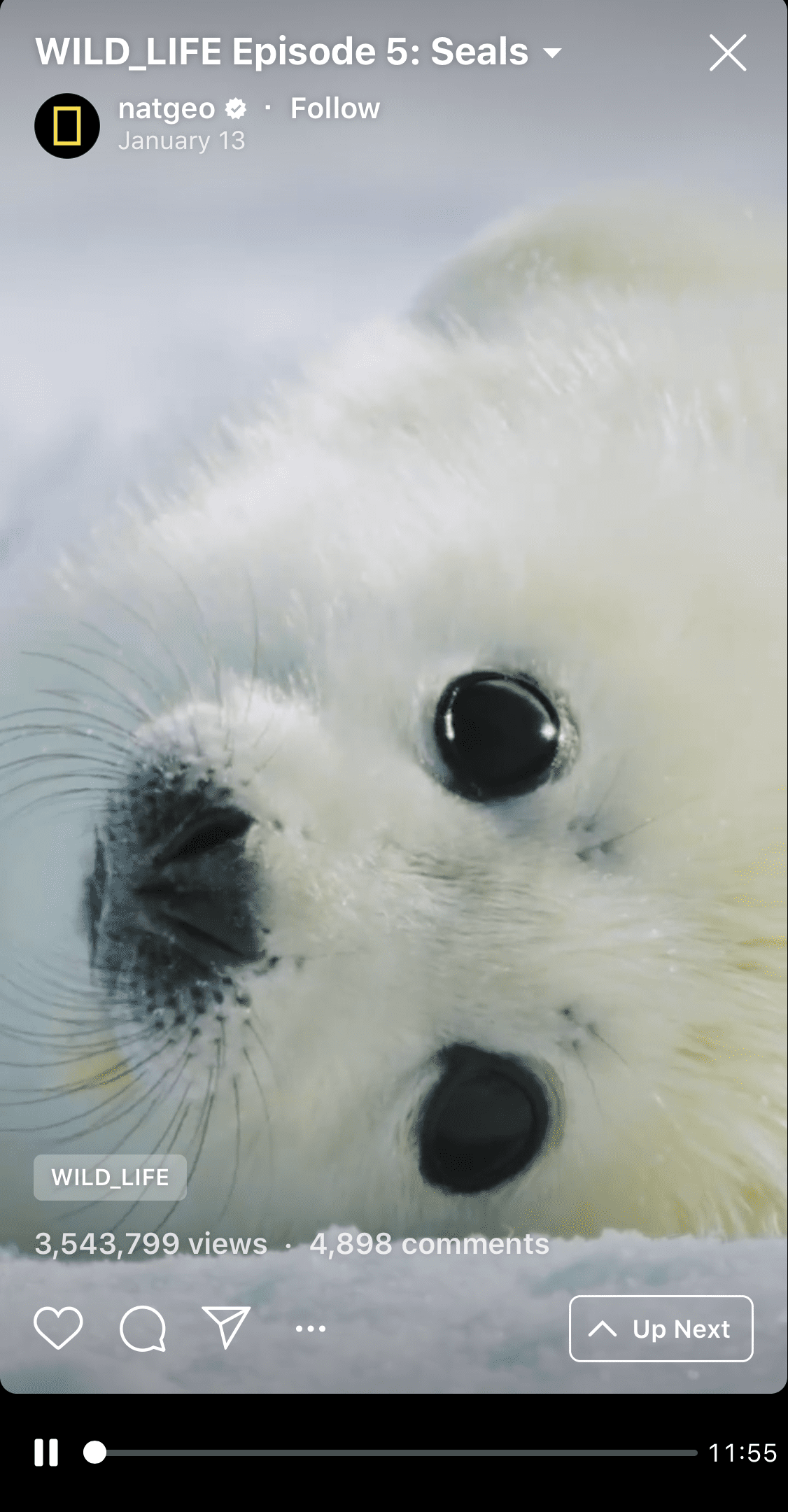 As with Stories, video can be just as engaging and successful when created on a phone. Unlike Stories, though, IGTV is meant to be a place where viewers spend a little more time on the videos they view.
5. Run video ads in Instagram Stories
Video ads in Instagram Stories are a powerful way to move your audience toward purchasing your product or service. While it's possible to use still images, using vertical video for your Stories ads is a great way to grab your viewers' attention. You can use Instagram Stories ads to position your products well and to showcase your services.
Your video ads on Instagram Stories can be polished or done yourself. This Stories ad from Spotify featuring Kevin Bacon makes use of all the screen space while leaving plenty of breathing room in the shot.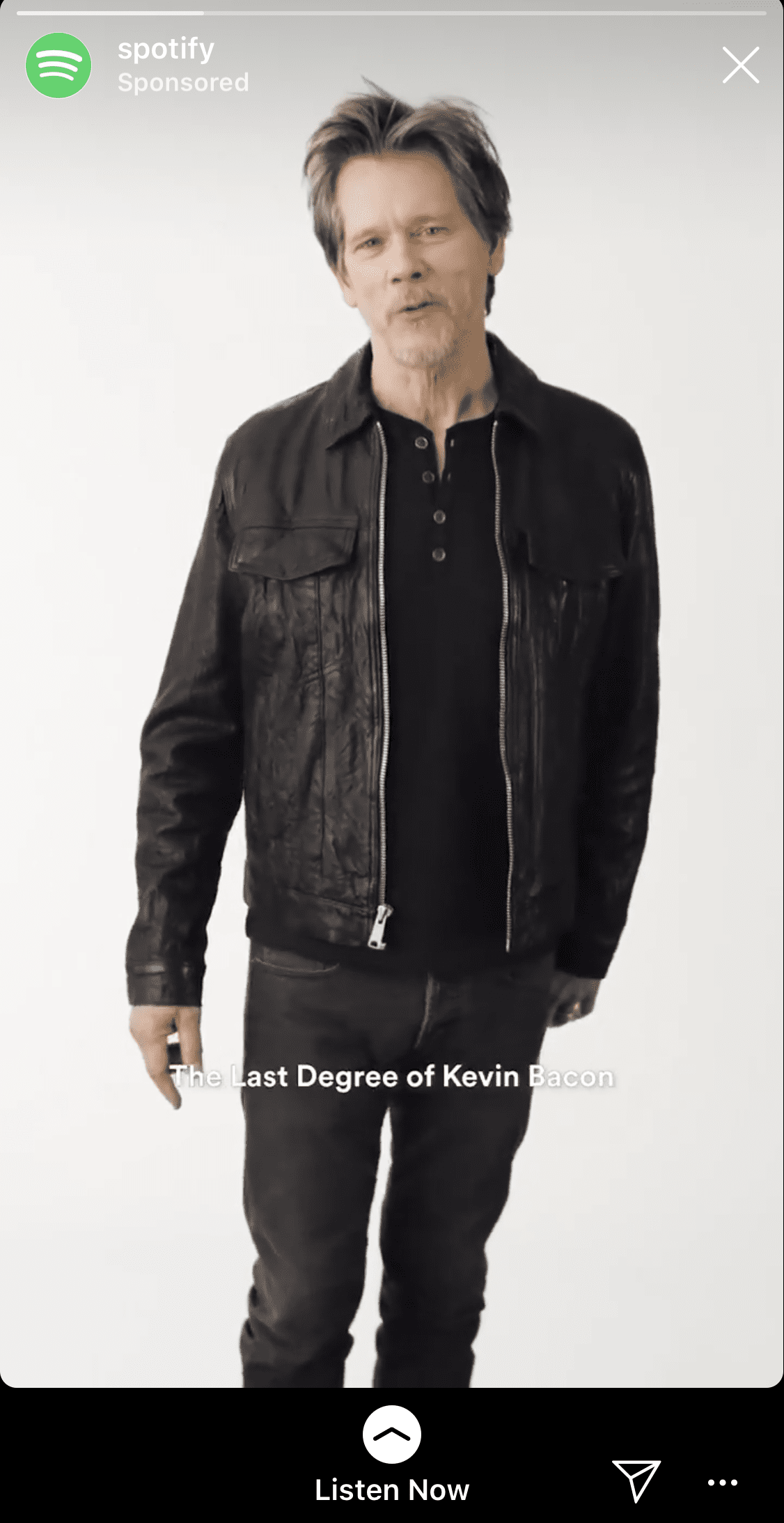 Mobile users tend to watch with the sound off while scrolling through social media. In fact, 85% of Facebook users say they watch video without sound. Caption your vertical video so your audience can effectively watch your content without having to turn the sound on.
More importantly, video accessibility is critical so everyone can enjoy the content you're creating and sharing. Making sure your videos are accessible to individuals with disabilities is an important component of your digital business–and captioning gets you one step closer to opening your content to everyone.
If you need help learning how to caption your videos, here's a great resource.
Wrapping up
Vertical video isn't going anywhere, and it's only going to become more important in the future. Ramp up your video marketing efforts by including vertical video in your strategy.
As a quick recap, here's how you can leverage vertical video to better engage your audience:
Use all available screen space for your video
Optimize your vertical videos for the platforms you're posting them on to avoid issues with size and cropping
Don't be afraid to share informal, casual videos–they're more authentic and your audience will feel more connected to you
Share vertical video via Facebook and Instagram Stories to keep viewers engaged
Post-long-from vertical video content to IGTV
Leverage vertical video in your Instagram Stories ads
Caption your videos for greater accessibility
What is your favorite way to watch vertical video on social media? Are you planning to incorporate more vertical video into your marketing strategy this year? Let us know in the comments!
Featured image via Igor Kisselev / shutterstock.com