Everyone has Instagram. Dogs and babies have Instagram. Even babies who haven't been born yet are racking up followers. If you're feeling behind, know this: making a splash with Instagram marketing has been done over and over, which means you can do it, too. Certain tactics work in a pretty foolproof way.
Ninety percent of Instagram accounts follow a business. If you get Instagram marketing right, it can be worth the money and time you invest in the platform. You have to continually create content that grabs your audience's attention, grow your following and increase your engagement rate. In this post we'll show you nineteen strategies for doing just that.
Setting Goals for Your Instagram Marketing
It's okay to have more than one goal, as long as all of your goals are defined and you keep them in mind when creating content. Brands use Instagram marketing to:
Collect new leads
Connect with their audience
Get established as an industry leader
Humanize their company
Increase brand awareness
Inspire future customers or fans
Promote the items or services they sell
Recruit employees or influencers
You won't use the following tips all at once. Choose two or three and make them work for you before adopting more.
19 Instagram Marketing Strategies that Work
Subscribe To Our Youtube Channel
1. Optimize Your Instagram Profile
There are a few must-dos when creating an Instagram account and profile:
Use your business name as your full name and username. If that's not possible, at least use the most recognizable part of your business name.
Use your logo as the profile picture. Remember that it's going to be cropped into a circle.
In the bio, summarize how your business helps people. Include a CTA, like a branded hashtag or a reason to visit the clickable URL.
Add a URL that directs to a product or landing page you're currently promoting.
Switch to a business account, which comes with more in-depth insights.
2. Stick to Your Brand Aesthetic
Instagram is a visual platform, and your imagery should create a consistent brand. You'll show your audience what to expect while increasing brand recognition. Consider using presets or filters to get the same look on all of your content. You can photograph whatever you want and adapt it to your brand during the editing stage.
Knowing where to place images in relation to each other will make your profile balanced. Intersperse simple, minimalist posts between busier ones. Branding goes beyond visuals, too. The captions you use in your images should be on-brand as well. The accounts you follow and engage with are also part of your branding, so choose wisely.
3. Consider Your Audience
If you already have an established brand, you've likely defined your audience. From there, think about your how your audience specifically relates to Instagram marketing:
Are they part of any Instagram communities?
What type of content do they engage with on Instagram?
Which hashtags are they using most often?
It can be hard to sniff out your audience. Pay attention to users who tag you, watch your Stories, follow you or comment on your content. Also, go to a competitor's profile and see who's engaging with them.
4. Be as Authentic as Possible
Even accounts that push products should have lifestyle-esque posts. Authentic content humanizes your brand, connects with your audience and shows how reliable your business is. Connect with a customer who's had a great experience. Maybe they tagged you in an Instagram post or sent you an email about how much they like a product. Reach out to them to hear more. Ask them to tell you their story and provide a photo. Instagram Stories lend themselves particularly well to authentic content. While your regular Instagram feed should be polished, Stories content can be off-the-cuff.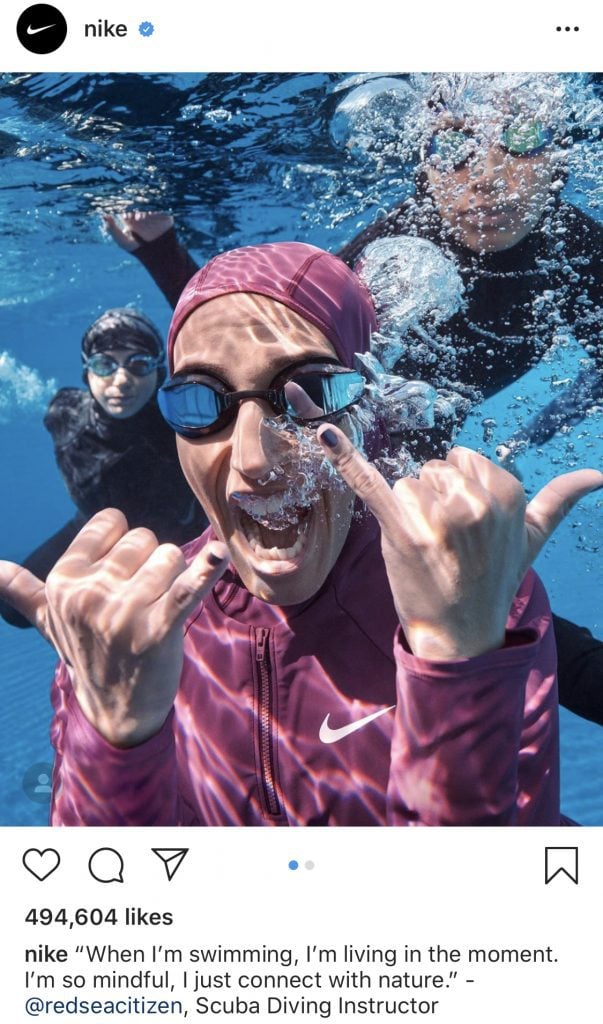 Users see the first three lines of a caption before they have to click "more…" to read the rest. Put important information above the fold. Long captions are still okay, though – Instagram is part-storytelling platform. Include a CTA in each caption. Have users fill-in-the-blank, offer feedback about a specific product or answer a question.
If you're someplace notable, add a geotag, too. They appear at the top of the post, under your username. Stick with three or four hashtags per post, combining basic hashtags with niche ones. To get ideas, search for a word or phrase, then click "Tags" to see related hashtags.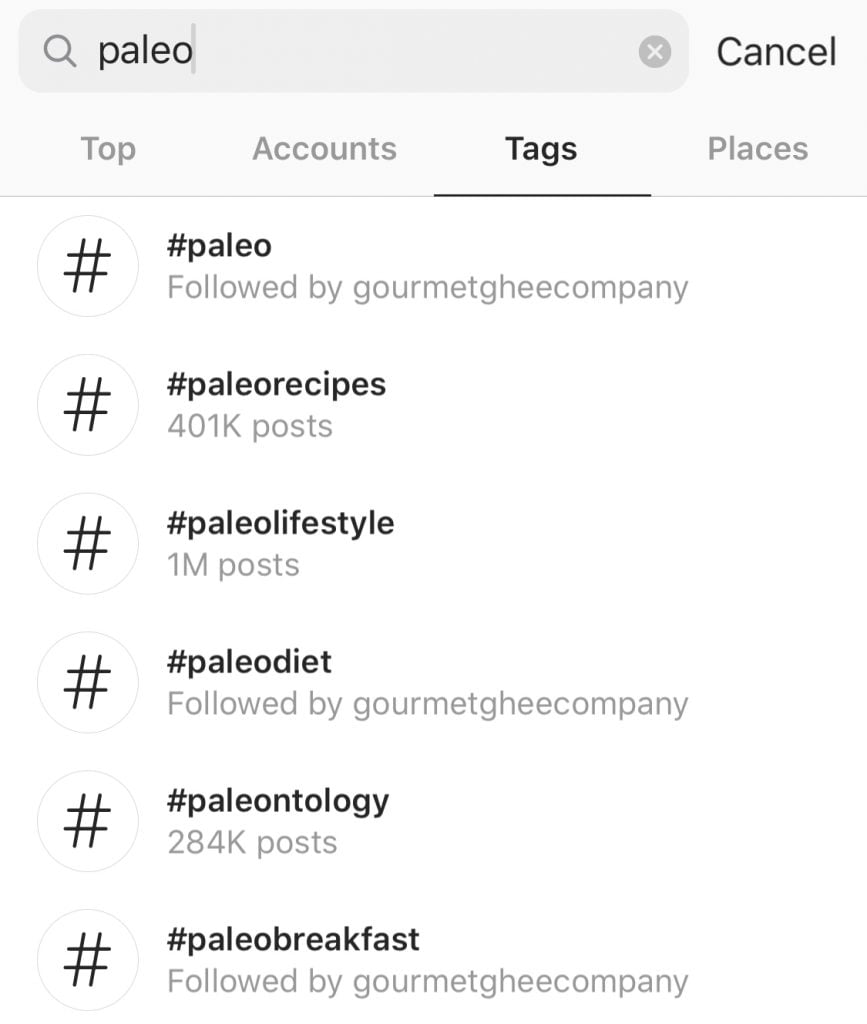 Create an original, branded hashtag when you have a campaign or event to promote. Or, create a hashtag for users to use when posting their photos and videos. Influencer Andi Dorfman uses #andorfins to build a running-themed community: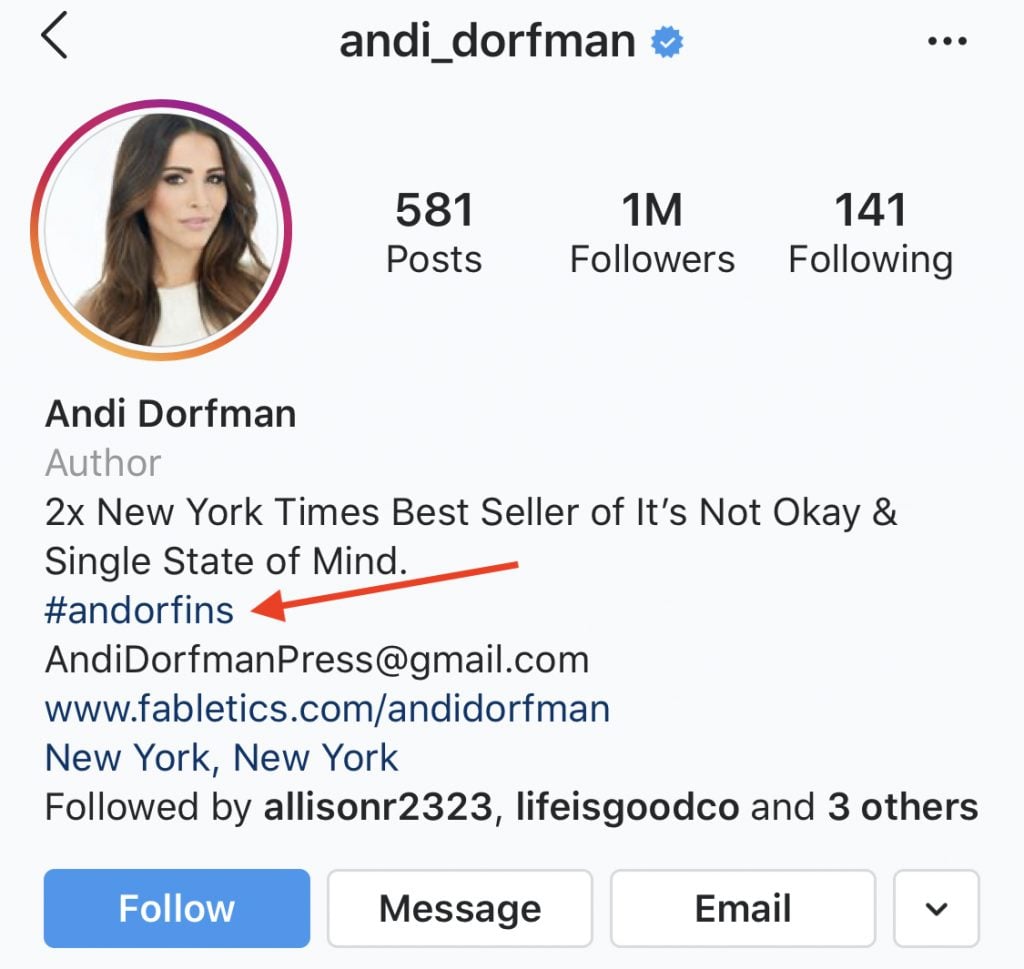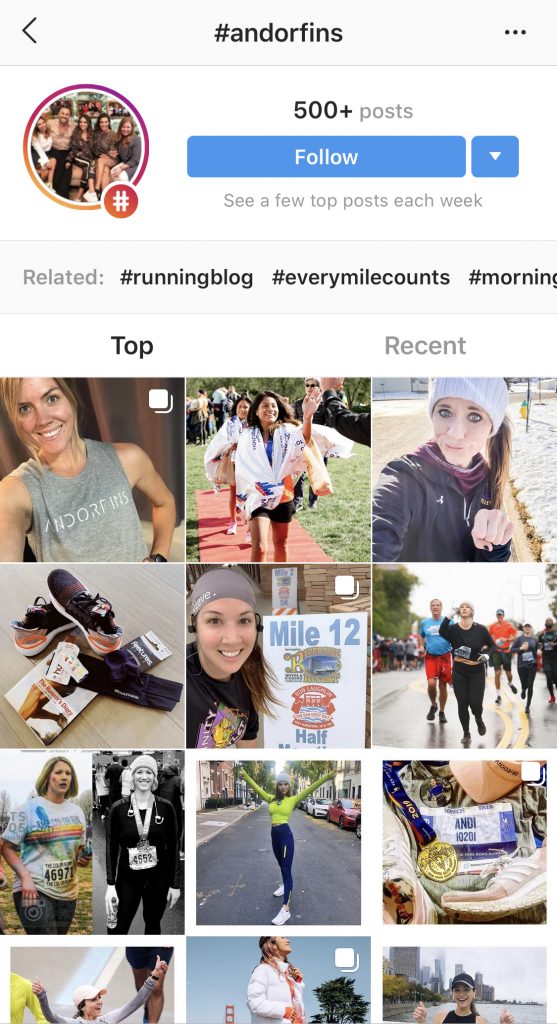 6. Understand the Different Types of Instagram Marketing Posts
Aside from regular photo posts on the main feed, there are a few different ways to share content:
Carousel Posts for Instagram Marketing
Posting several times in a row would annoy your audience. Carousel posts let you combine a series of photos and/or videos. Show moments from an event, present a product in a number of ways or compare before-and-after shots. Consider leading with a promotional video, then following with photos to add context.
Instagram Stories for Instagram Marketing
Instagram Stories are excellent for creating interactive or time-sensitive content. While you can plan out Stories just as much as you do your regular feed, it's also fine to use organic content there. You can do a lot with Stories:
Add a geotag, hashtag or user tag
Create an emoji slider, poll or question
Include a clickable link
Lay a filter over your photo
Write or draw on an image
Stories disappear after 24 hours, but with Highlights, they can live forever. Your Highlights section serves as a menu where you can post Stories that are important to your audience. Think of them as an extension of your Instagram bio.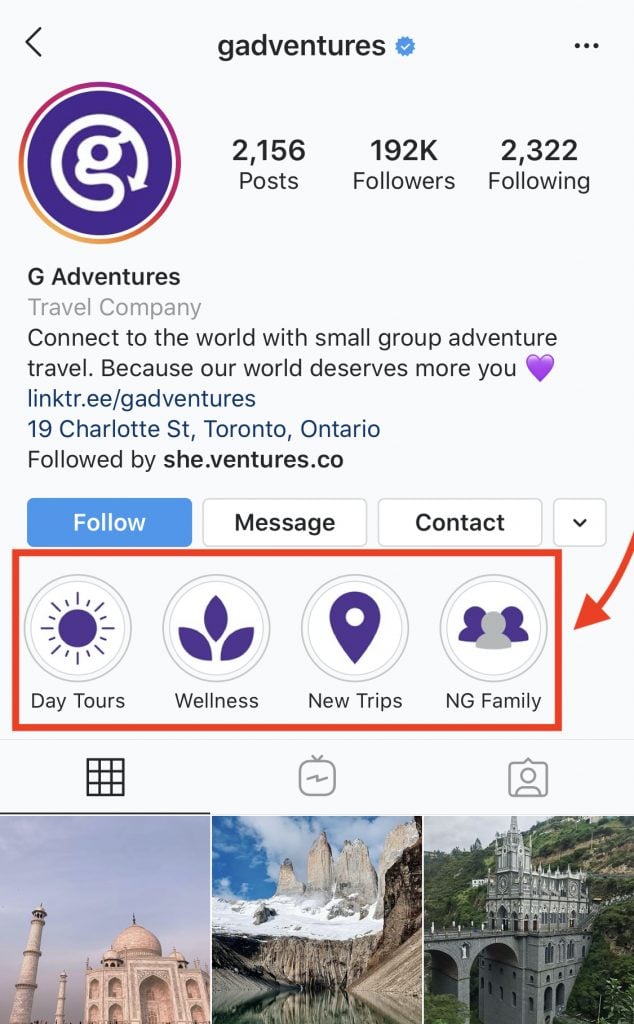 Videos for Instagram Marketing
Short videos can be added to your Instagram feed and Stories. By default, they'll play without sound, so make sure they're understandable even when muted. If viewers need to listen, say so in the caption. Here are four more creative ways to use video for Instagram marketing:
Boomerang: Stich together a burst of photos and make a short, repetitive video, kind of like a GIF. For example, clink glasses with a coworker at a party.
Hyperlapse: Condense a lengthy video into a short, smooth, time-lapse video.
Instagram TV: IGTV is for longer videos, like cooking tutorials, interviews or product reviews. Videos can be up to 10 minutes long or up to one hour if you have a verified account.
Live Video: When you go live, online users will get a notification to tune in. Use live video when something is happening that you need to share right away. There's also a built-in chat feature, so you can hold an impromptu Q&A session.
7. Show the Culture of Your Workplace
Behind-the-scenes and day-in-the-life posts remind your audience that you're a people-powered brand. Show your office space or zoom in on employees' desks. Demonstrate how you set up your storefront or store window. Unveil your manufacturing process. Repost content from your team's own accounts or have an employee take over the business account for a day.
Culture content shows an assortment of people, places, events and points of view, keeping your feed fresh. Bonus points if your team is giving back in some way – today's consumers want their brand to be charitable. Avoid the "boring group photo," though. This has become a cliché, and a far-off shot of a group of 30 people posing at a retreat tells your audience nothing. Something like this tells more of a story: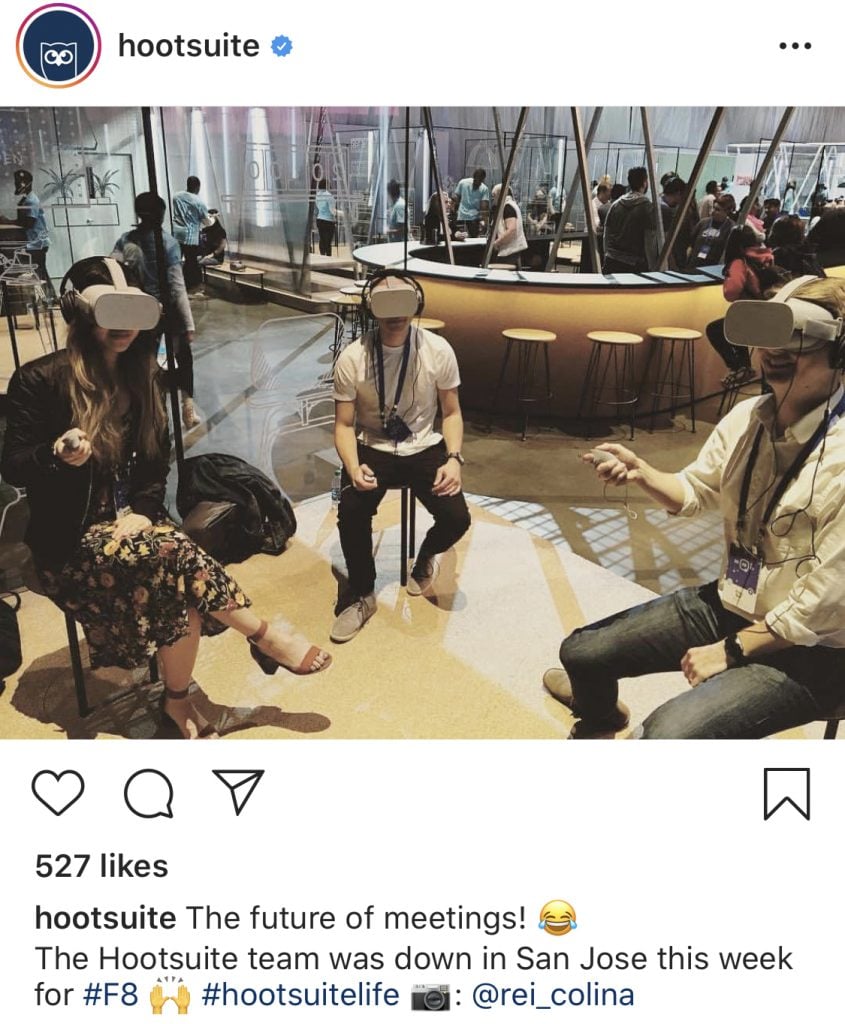 8. Run a Contest or Draw Attention to a Promotion
Contests come with a prize, which customers love, but there's even more value in it for you. To enter, require that users follow your account or post to their own feed with your branded hashtag. Just don't make them jump through too many hoops – if a lot of steps are involved, they won't bother. Also promote discounts, buy-one-get-one deals and other types of offerings. Provide a coupon code and directions for claiming the offer. Change your bio URL to whatever is most relevant for the promotion.
9. Tease a Launch, Then Go Live
Carousel ads and Stories build anticipation and tease a product launch or sale. Adding several photos and videos at once means that users can flip through them and get excited for what's next. You can also add a countdown to a Story, which your followers can subscribe to. When time's up, they'll get a notification. When it's time for your announcement, go live to increase urgency.
10. Team Up with Influencers
Influencer marketing introduces your brand to a new, broader audience. The influencer will create the content and post it to their account. You can provide them with guidelines so that the post is on-brand for you without being off-brand for them.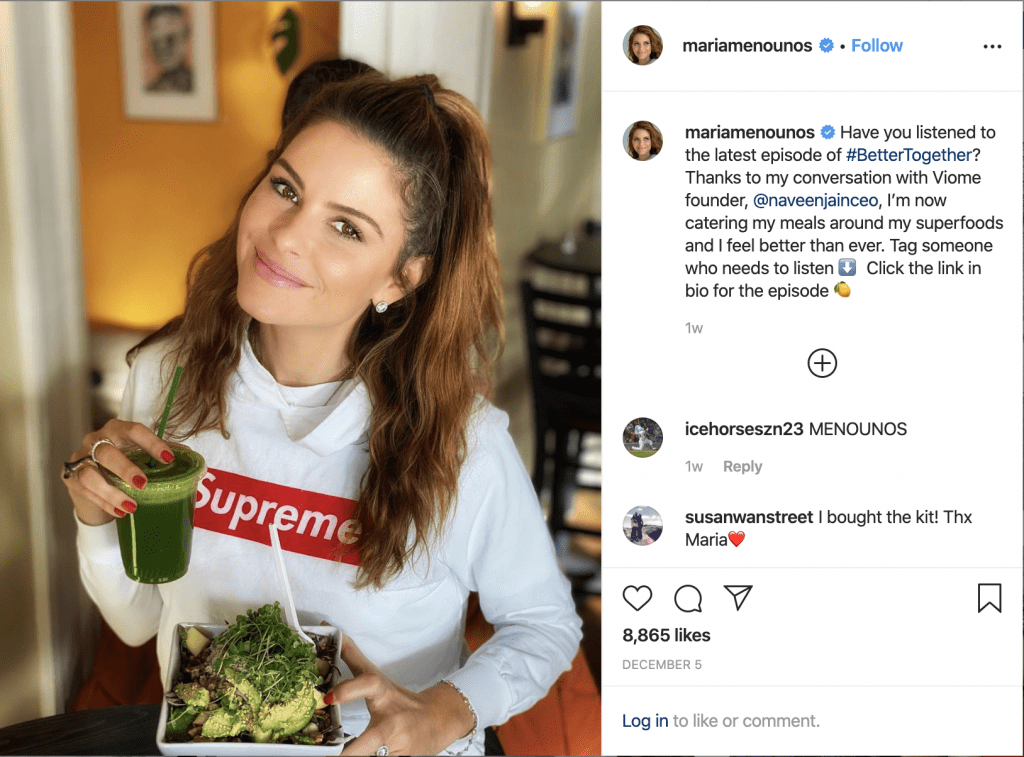 You can also have the influencer take over your Instagram marketing for the day. They'll promote the takeover on their own account, too. If you don't want the content permanently on your main feed, share it just to Stories and then add it to Highlights.
If you're working with a minimal budget, start with micro-influencers. They have small, highly engaged followings, and when their audience is in your niche, it's an excellent growth technique. However you approach influencer marketing, always be upfront with your audience if the relationship or a post is paid for. Also, never require that the influencer give your brand a positive review.
11. Be Savvy About Inspirational Content
We all love a dose of #inspo now and then, but motivational quotes without a purpose won't help your brand. Create your own inspirational posts that are on-brand and relevant, like Refinery29 does. The message here is simple, but Refinery29 is mainly about inspiring women, so it works: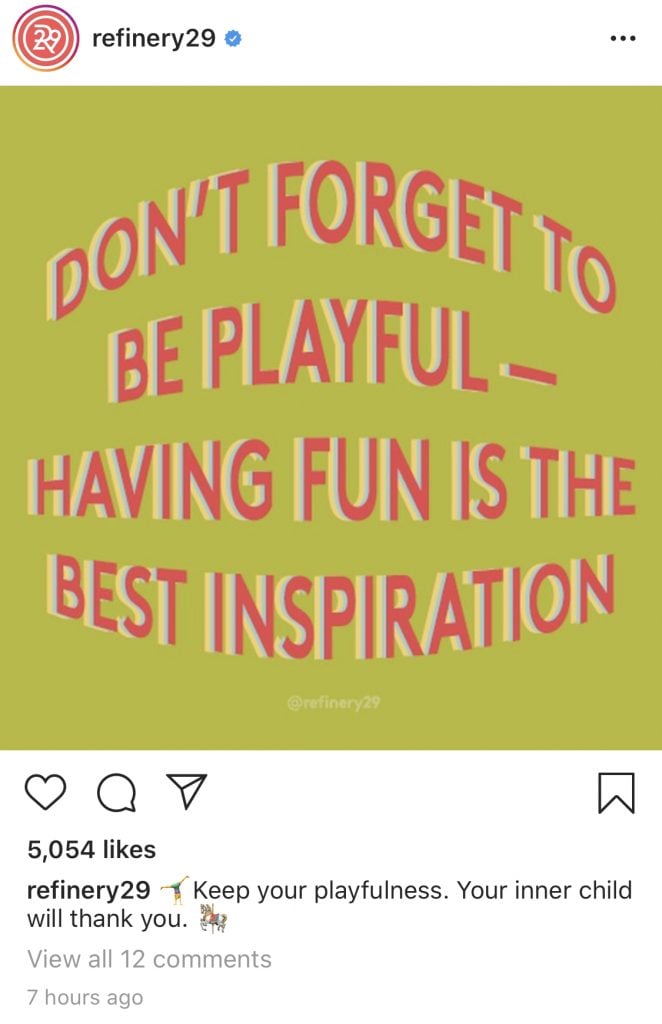 Even if you have a lot of wisdom to offer, sprinkle in inspirational quotes sparingly. Too many can make your feed look frivolous. And if a quote is too corny, turn the sentiment into a story.
12. Take Advantage of Trends and Holidays
Newsjacking is when you capitalize on what's newsworthy to attract attention to your brand. That may be a large societal issue or hot button topic. It may also be #NationalLazyDay (August 10th, in case you're wondering). There's a social media holiday for practically everything, and you can find plenty of them to suit your brand.
13. Set Up Shoppable Posts
Unfortunately, regular Instagram posts don't let you add a clickable link to the description. For brands that sell products, shoppable posts are the solution. When you tag your products in a post, users can tap to find out more and make a purchase.
When it comes to creating product posts, get creative. There are a ton of brands selling products on Instagram, so your content has to be eye-catching and interesting. See how your audience is using your products – portable items, like books or travel gear, end up in cool locations.
14. Give Away Knowledge for Free
You'll never run out of expert-level knowledge, so don't be afraid of giving it away to your audience for free. People love tutorials, especially if they can learn everything within Instagram. Include all the information in the post instead of making the user click to another app or site. Fashion brands can show how to style a piece of clothing. SaaS companies can demonstrate how to use a main feature. Restaurants can share recipes so customers can replicate favorite meals at home.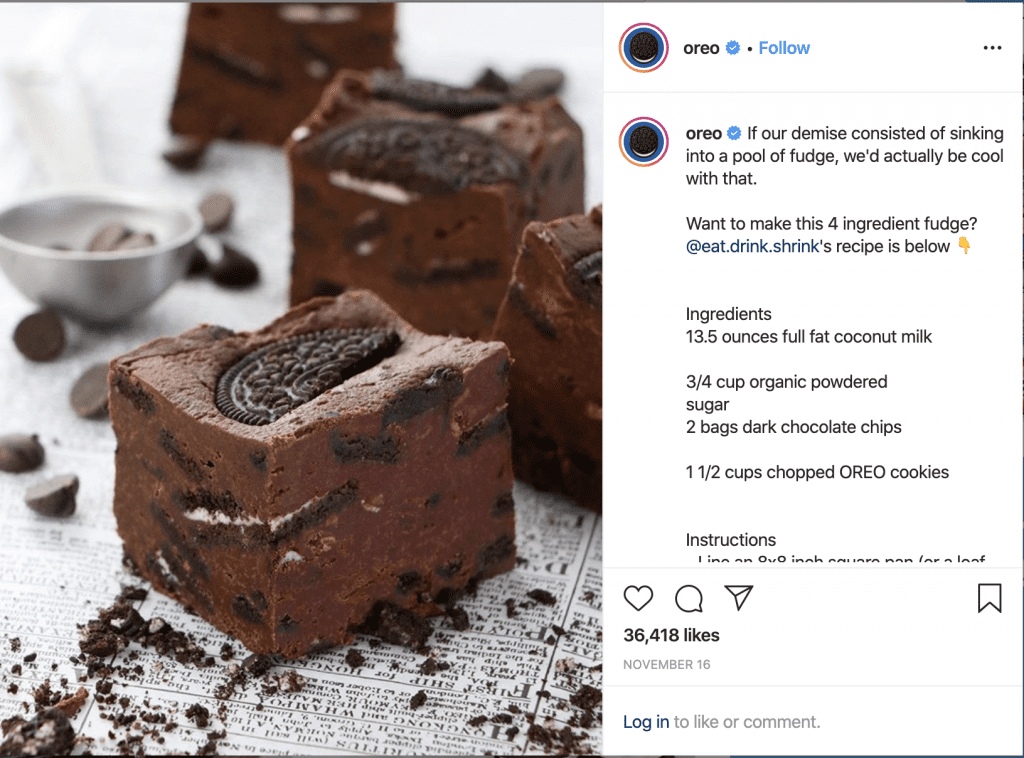 15. Tap Into Your Users for Instagram Marketing Content
When you don't have time to create your own content, turn to your customers. Sharing user-generated content (UGC) is effortless, and you can use an app that's specifically designed to let you share Instagram posts. Not only can you pad your feed, but your customers will see how others use your products or services.
Always credit the original creator by tagging them in the photo as well as in the caption. You should always ask permission before you repost UGC. However, creating a branded hashtag for the purpose of sharing UGC can make the process easier because users hope for it to be shared.
16. Know the Best Times to Post to Maximize Instagram Marketing
Instagram's algorithm shows posts to people who have shown interest in similar posts in the past. Make sure your audience is seeing and interacting with your posts so they can see and interact with future posts. Post when you know they're online. Until you're regularly churning out content and can conduct your own research, we have a guide to the best time to post on Instagram.
Your ideal posting schedule is most important for the regular Instagram feed. Stories have a 24-hour lifespan, so users know to check out Stories as they appear at the top of the app. Unless you need immediate engagement or are going live, timing is less important with Stories.
17. Post More Than Once a Day
A lot of Instagram users check out the app once a day, and many are on more often. Plus, when you consider different time zones, you're never going to catch everyone's attention with just one post a day. Your first option is to post to your regular feed at least twice a day. However, you may not want to overwhelm the look or vibe of your feed with so much content. Or, you may be afraid of annoying your biggest fans who are seeing everything you post. This is where Stories become super helpful.
18. Remember That Engagement is a Two-Way Street
In order to encourage engagement, you have to be a participant on Instagram, too. It's a given of Instagram marketing that you should respond to comments on your feed. Additionally, follow popular accounts in your industry and comment on their posts. Also, when a user tags you in a post, check it out, write a comment and consider sharing it to your account.
19. Track Your Performance and Tweak Your Instagram Marketing Strategy
The Instagram marketing metrics that are most important to you will be based on your specific goals. However, followers and engagement are important no matter what, and you want to see those numbers steadily increasing.
Stories is especially useful for tracking performance. You can see how many people looked at each Story. If you find that half your viewers dropped off midway, look closely at the last-viewed Story to determine where you went wrong. Also, if you're not getting as many views on your Stories as you want, tease them in your regular feed, like Gold's Gym did: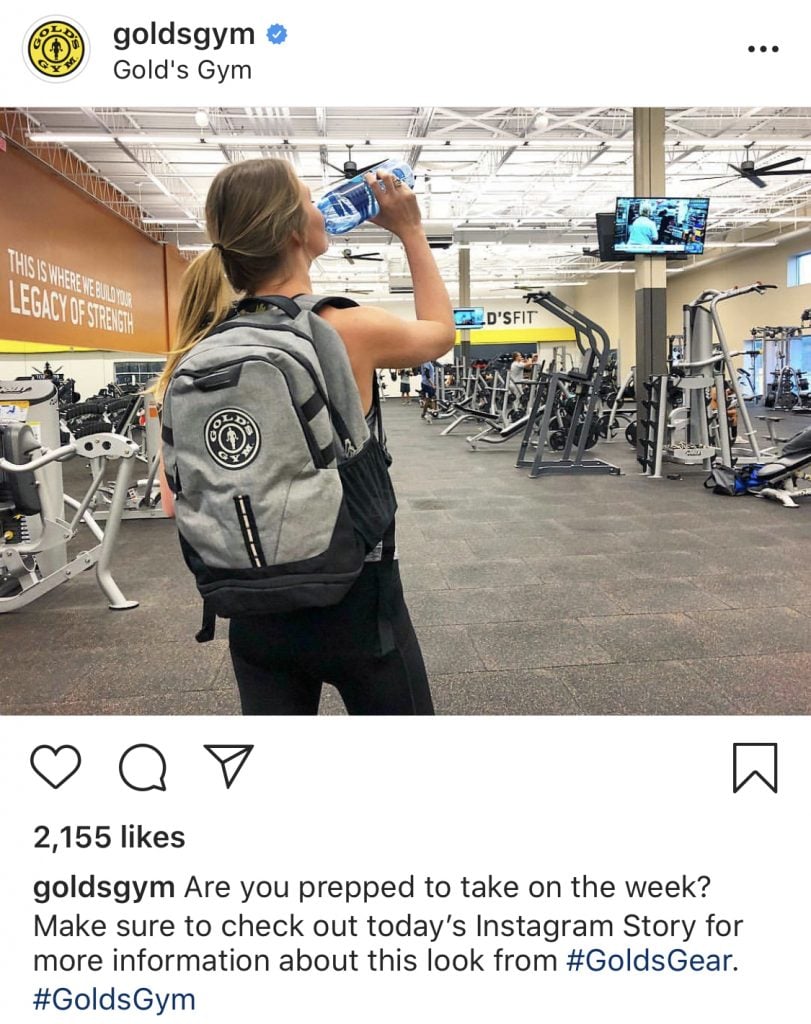 Final Thoughts About Instagram Marketing
Every time you post to Instagram, you need eye-catching imagery, an interesting caption and relevant hashtags. Posting regularly and frequently requires resources: creative thinking, photo gear, time to set up shots, people who can handle posting and writing descriptions, managing feedback from your followers, etc. There's no one-size-fits-all Instagram marketing plan. Stay on-brand and create a cohesive feed while experimenting with different types of content until you find the ones that work.
Some of the best, most up-to-the-minute social media and Instagram marketing advice comes from podcasts and interviews with experts. Check out my list of the 14 Best Podcasts for Social Media Marketers.
Featured Image via Brilliantist Studio / shutterstock.com