Podcast fans know how difficult it can be to find a great podcast with a host who's easy to listen to and a stream of topics you're interested in. Business and marketing podcasts are no different. We've rounded up the top 14 social media podcasts to help you learn the ropes, no matter your level.
When it comes to beginner-level info, keep two things in mind. First, even if you're an expert, a back-to-basics refresher can be useful. Second, what's old news to you is completely new information to someone just starting out in the marketing field.
Subscribe To Our Youtube Channel
1. The Art of Online Business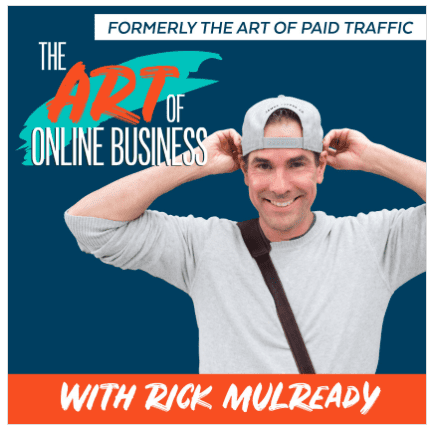 Rick Mulready is the host of The Art of Online Business, which focuses on business and marketing topics that go beyond the surface level. This isn't for beginners. Instead, it's for people who are ready to level up their business to reach 6 or 7 figures. You'll hear actionable tips and strategies, case studies and interviews with leaders in their field. Mulready's specialties are Instagram and Facebook ad strategies. He also covers topics like growth hacking, hiring experts for your team and lead generation.
2. Casual Fridays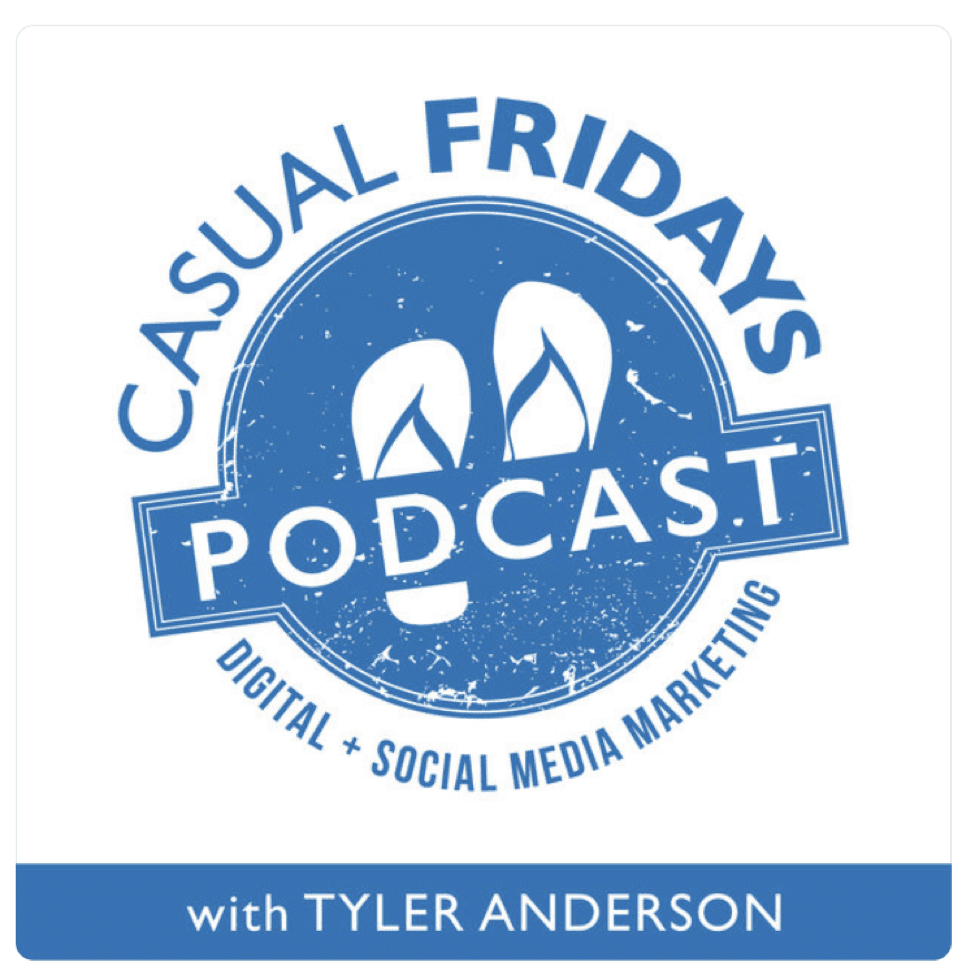 The Casual Fridays podcast is hosted by Tyler Anderson. He hasn't published since March 2019, but you can still scan through 200+ episodes. Topics cover digital and social media marketing for the entertainment, hospitality and tourism niches. Since so much social media content covers Facebook and Twitter, it's refreshing to see tips for LinkedIn in the mix. In addition to general how-to topics, episodes go into more advanced strategies. For example, you'll learn about running social media marketing tests and generating leads and sales with quizzes. There are also a lot of case study-esque episodes, where you can learn how big companies made a splash online.
3. The DigitalMarketer Podcast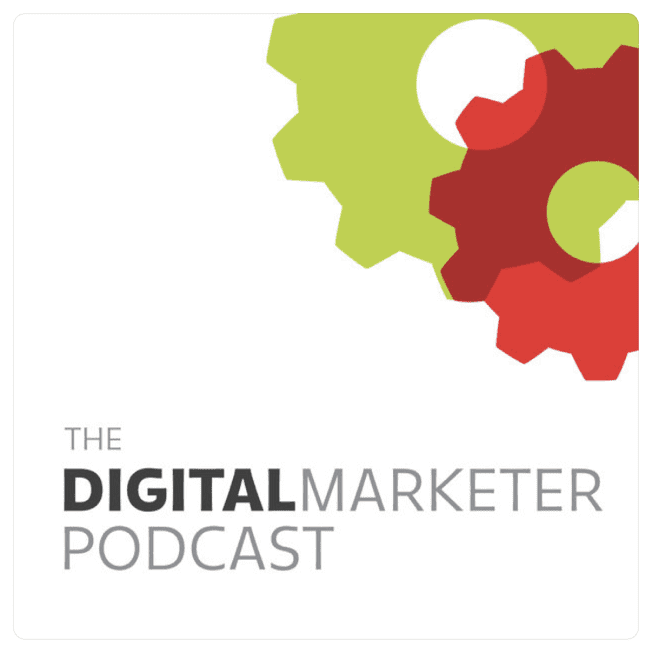 On The DigitalMarketer Podcast, hosts Garrett Holmes and Jenna Snavely talk to CEOs and marketing experts. Together, they dive into business, marketing and social media topics you won't see on a lot of other podcasts. They cover things like running Facebook ads for brick-and-mortar stores, using Instagram DMs as part of your sales funnel and the alternative marketing channels you haven't considered. If you need a break in between actionable episodes, there are some human interest topics, too, like overcoming challenges as an entrepreneur and the benefits of niching down.
4. Perpetual Traffic Podcast

Also from the DigitalMarketer team comes the Perpetual Traffic Podcast, hosted by Ralph Burns and Molly Pittman. If you need info about Instagram or Facebook advertising, you'll want to subscribe to this one. Episodes also cover other ad platforms, including Google and YouTube, plus non-advertising topics. The best part about this podcast is that the marketing tips you'll find here are highly actionable, and you'll also hear a lot about what not to do.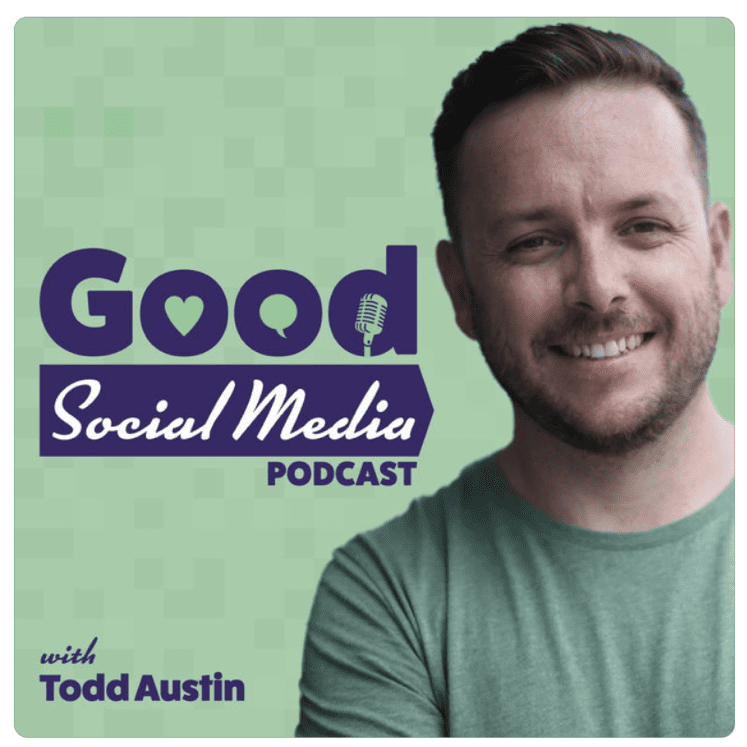 The Good Social Media Podcast, hosted by Todd Austin, is the marketing podcast for when you need a break from marketing podcasts. Turn it on during a lazy Sunday morning, when you want to feel accomplished without doing too much work. Episodes have covered how to be authentic on social media, how to feel okay about social media algorithm changes and easy ways to declutter your profiles. Most episodes are under 30 minutes, but there are a few longer ones, too.
6. Hootcast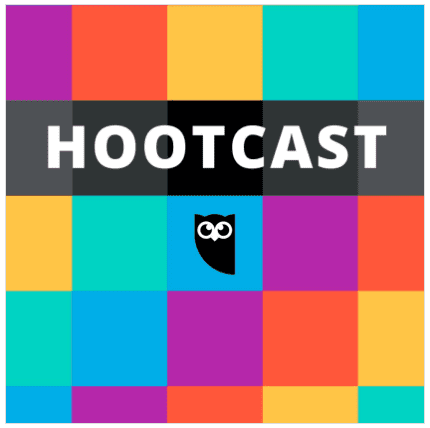 Hootsuite's podcast, Hootcast, was short-lived, but the fact that there are so few episodes makes it perfect for binge-listening. Episodes range from around 10 minutes to half an hour. Topics include what not to say to a social media manager, if it's a good idea to buy followers and what brands can learn about social media from teens. Hootsuite is a leader in the social media marketing niche. Even though their podcast didn't stick around for long, you should eat up any and all advice they offer.
7. Manly Pinterest Tips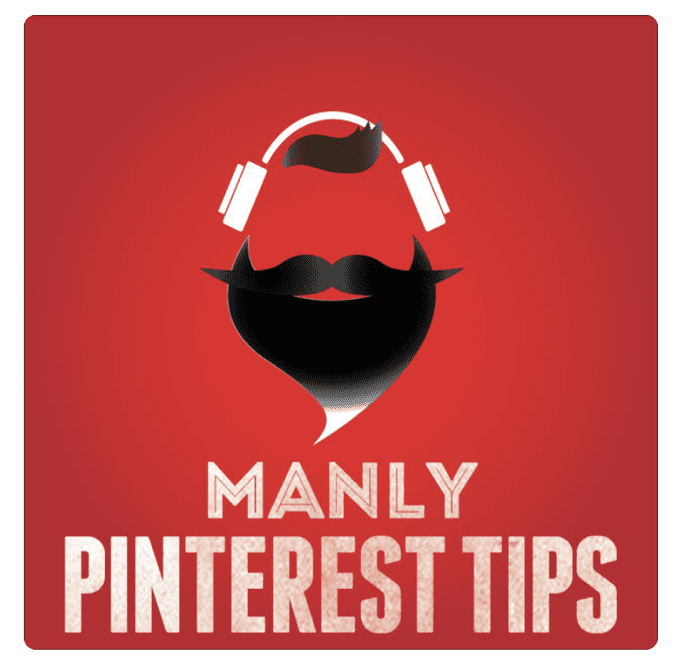 While funny, the name of this podcast, which is hosted by Jeff Sieh, is a bit misleading – it's not strictly for men and it covers more than Pinterest. Regardless, Manly Pinterest Tips is a useful social media marketing podcast, even if there haven't been new episodes since March 2019. There are some interviews with marketing experts, as well as episodes on broad social media marketing topics. If you scroll to some of the early episodes, you'll find more Pinterest-specific topics. Pinterest hasn't gone through as many changes over the years as other platforms, so you can still find value in discussions from a few years ago.
8. Marketing School with Neil Patel and Eric Siu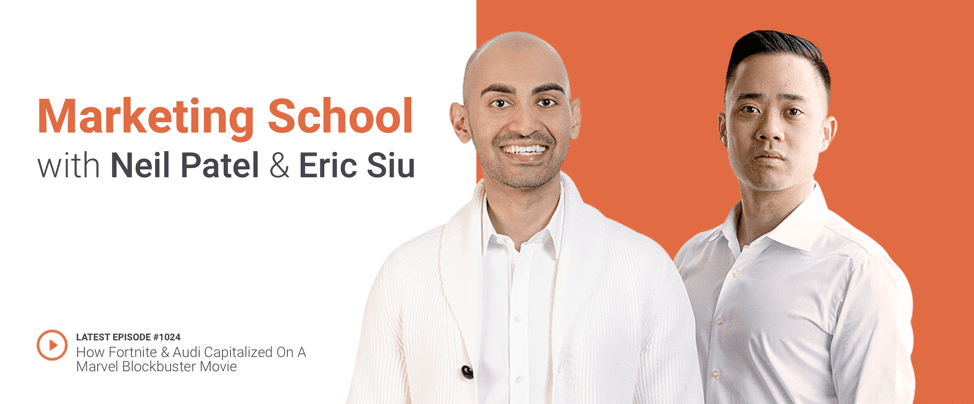 Marketing School, hosted by Neil Patel and Eric Siu, covers all sorts of digital and online marketing topics, including social media. You may have to fish through their episodes for the ones that are social media-specific. However, Patel and Siu are such powerhouses in the field that you'd be doing yourself a favor to listen to as many episodes as you have time for. They publish frequently, so you can learn something new almost every day of the week.
9. Masters of Scale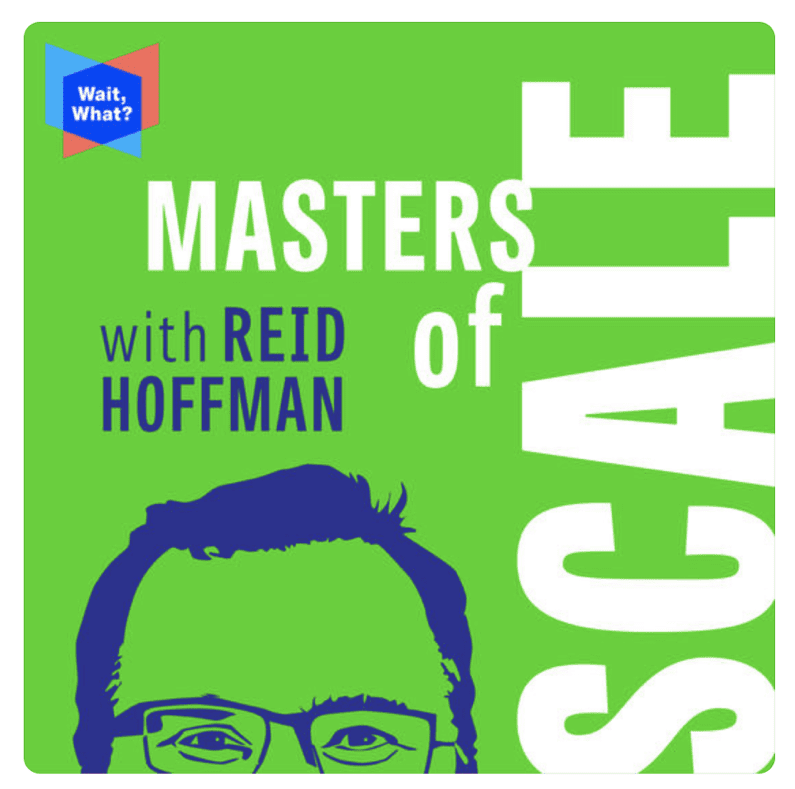 Masters of Scale, hosted by Reid Hoffman (co-founder of LinkedIn), is an interview-style podcast. Guests are from the biggest brands you've definitely heard of, including several social media platforms. The topics are mostly broad and human interest-y, making it the perfect podcast to tune in to if you need some success inspiration. For example, Drew Houston, the CEO of DropBox, talks about competing against huge names in your industry. Julia Hartz, co-founder of Eventbrite, discusses how they put customer insight first.
Maximize Your Social Influence covers the biggest social media platforms and their most pressing topics. For example, episodes go into influencer marketing, optimizing your marketing workflow and social media trends. There are a decent amount of LinkedIn topics, too, a platform that gets ignored too often in marketing podcasts. Also, if you'd rather read then listen, every episode is transcribed in full on Neal's website.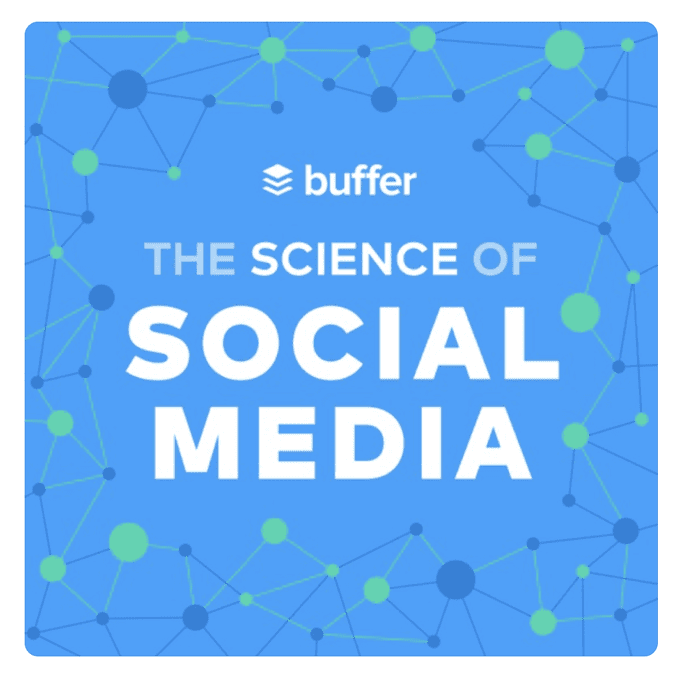 The Science of Social Media comes from Buffer, a social media tool similar to Hootsuite. They have a fantastic library of content, including blog posts, podcast episodes and webinars. There are topics here you won't find most other places, like how to write the best Instagram bio, creating brief social media captions and using Reddit for marketing. Their tips are helpful to businesses of all sizes, and even to the casual user who wants to see if they can turn their personal social media account into something influential.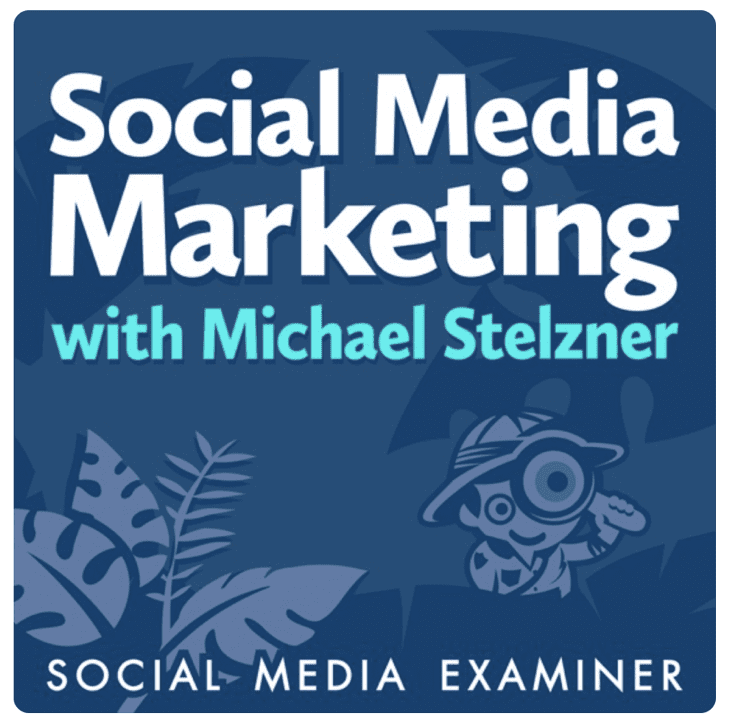 The Social Media Marketing podcast from Social Media Examiner is hosted by Michael Stelzner. It's a great podcast for beginners or intermediate users who want to get a crash course in all things social media marketing, especially if you need to catch up fast and learn the timeliest social media strategies out there. Various platforms are covered, including standards like Facebook and YouTube, as well as small and niche newcomers.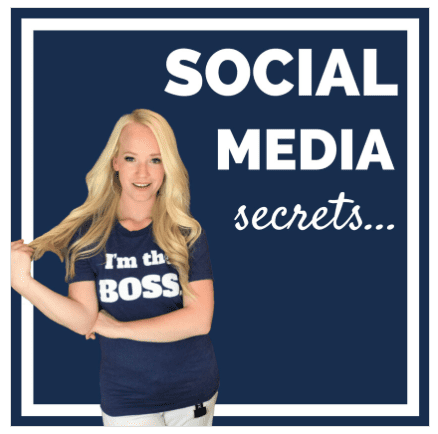 The Social Media Secrets podcast with host Rachel Pedersen is sort of a darker version of other marketing podcasts – but in a good way. Many of the topics are framed in a negative way, like how shame is getting in the way of creating content, why you should stop trying to hustle and the lows you'll inevitably hit on your path to success. (Pedersen also things the idea of success is overrated.) There are plenty of episodes that take a more positive approach, but if you like some tough love once in a while, you'll appreciate the straightforward, sugar coating-free episodes.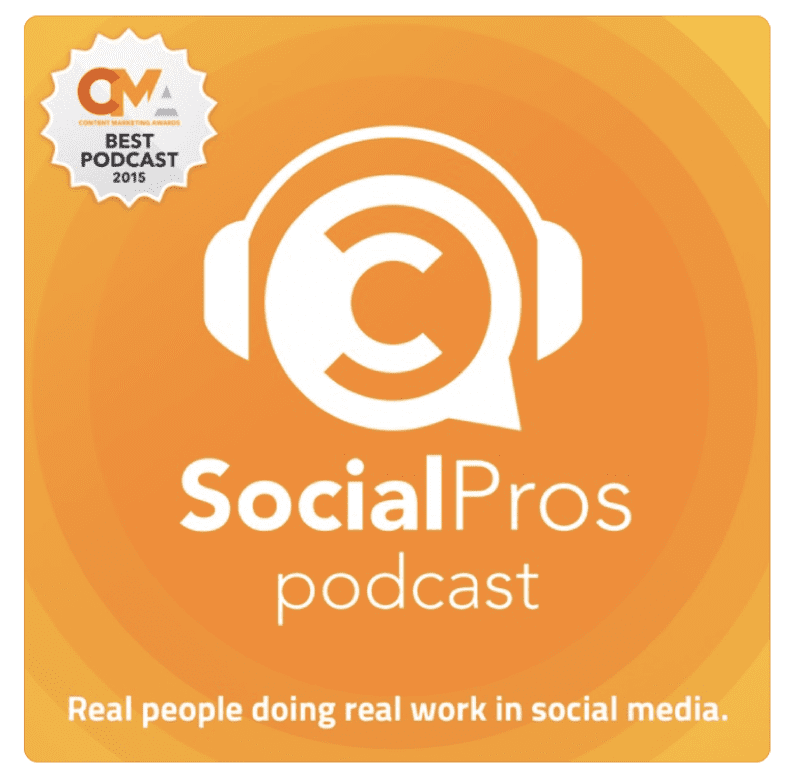 The Social Pros Podcast, hosted by Jay Baer (Convince and Convert) and Adam Brown (Salesforce), is an interview-style podcast. They talk to social media experts and end each episode with rapid-fire questions. Since they talk to actual strategists, much of what you hear will be in-depth and actionable. There are some broad topics, like repurposing content for social media, and more specific ones, like how a certain brand created a strategy that worked.
Wrapping Up
There's a lot of information covered in these 14 podcasts, and it can feel so overwhelming, especially for a newbie, that you don't dive in at all. Instead of succumbing to paralysis by analysis, though, just jump in. Pick a podcast, select a topic that interests you and give it a shot. You may discover that you love the host or topic and want to continue on that path, or that you're not into the style of the podcast or how they structure each show. If you find one you like and walk away with even one new idea to try in your own strategy, you're better off than you were an hour ago.
One more thing: if you give podcasts – any podcasts or just the ones on this list – a try, but you still don't like the medium, check out the show notes in your podcast app. Often, there will be links to more content, so you can explore the topic without having to listen to the episode.
Another way to dive into the world of marketing is to attend a conference. You'll network with other marketers while listening to experts talk about their craft. We've rounded up 25 marketing conferences worth your time.
Featured Image via VectorKnight / shutterstock.com