Choosing the right hosting plan for your website can be a challenging decision. You might be unsure whether to go for a free hosting provider that is reliable, opt for a lower-cost shared hosting plan, or invest in a more robust Virtual Private Server (VPS) solution. Fortunately, a detailed comparison of VPS vs. shared hosting can help you choose the right plan for your needs.
In this post, we'll compare VPS vs. shared hosting features, pros and cons, costs, and other factors. We'll also recommend our top companies for each hosting plan. Let's get started!
What Is VPS Hosting?
When you purchase VPS hosting, you'll be sharing a physical server with other users. However, you'll get a dedicated amount of resources based on your chosen plan. For example, if you opt for a business-specific VPS plan rather than a basic one, you'll typically get more storage space or a higher bandwidth allowance.
With VPS, you're sharing physical hardware with other customers, but you have your own virtual environment separated from the rest of the server. This setup makes it a more affordable option than dedicated hosting, where you have an allocated physical server all to yourself.
Using VPS hosting also means that other sites won't impact your website since you have your own resources. This setup can lead to better performance and fewer security issues than with shared hosting (which we will discuss below).
Most web hosting companies offer the following features with their basic VPS plans:
1 TB of bandwidth (or more)
At least 1 GB RAM and 10 GB SSD storage
Full root access to the server
Some web hosts also enable you to scale up without any hassle. This means you can increase your allotted resources as needed.
Pros of VPS hosting
Better site performance and faster loading times
More control over your server's configuration
Fewer security risks
Cons of VPS hosting
Requires a bit of technical expertise to manage
Less affordable than other types of web hosting
Cost: As with other types of hosting, VPS costs may vary depending on the web host and the tier. However, you can expect to pay between $3.50-$10.00 per month for a basic plan. More powerful plans typically cost between $40-$80 per month.
Who Should Consider VPS Hosting
VPS hosting is best for business owners and professionals who run online stores or other e-commerce sites. This hosting setup ensures better site performance, which can help improve your conversion rates (and even search rankings).
VPS is also a suitable option if you want control over your server. While the hosting is pricier than shared plans, VPS enables you to customize your server and scale up or down as required.
Recommended VPS Hosting Companies
Several reputable hosting companies offer VPS hosting.
Flywheel
The first recommendation here is Flywheel, which provides managed WordPress hosting for developers and agencies.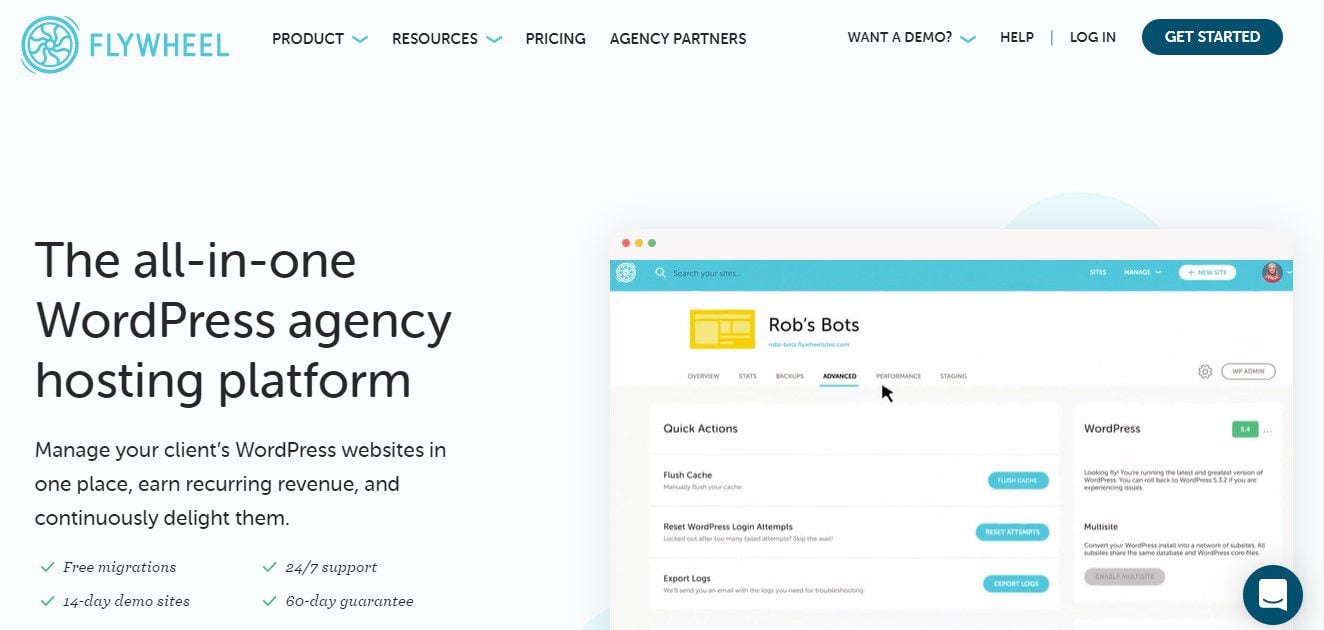 Flywheel hosts all its client's websites on virtual private servers. It also has seven different server locations, so you can select the closest one to your target audience.
DreamHost
Alternatively, DreamHost offers VPS plans for different types of websites, including small businesses and enterprises.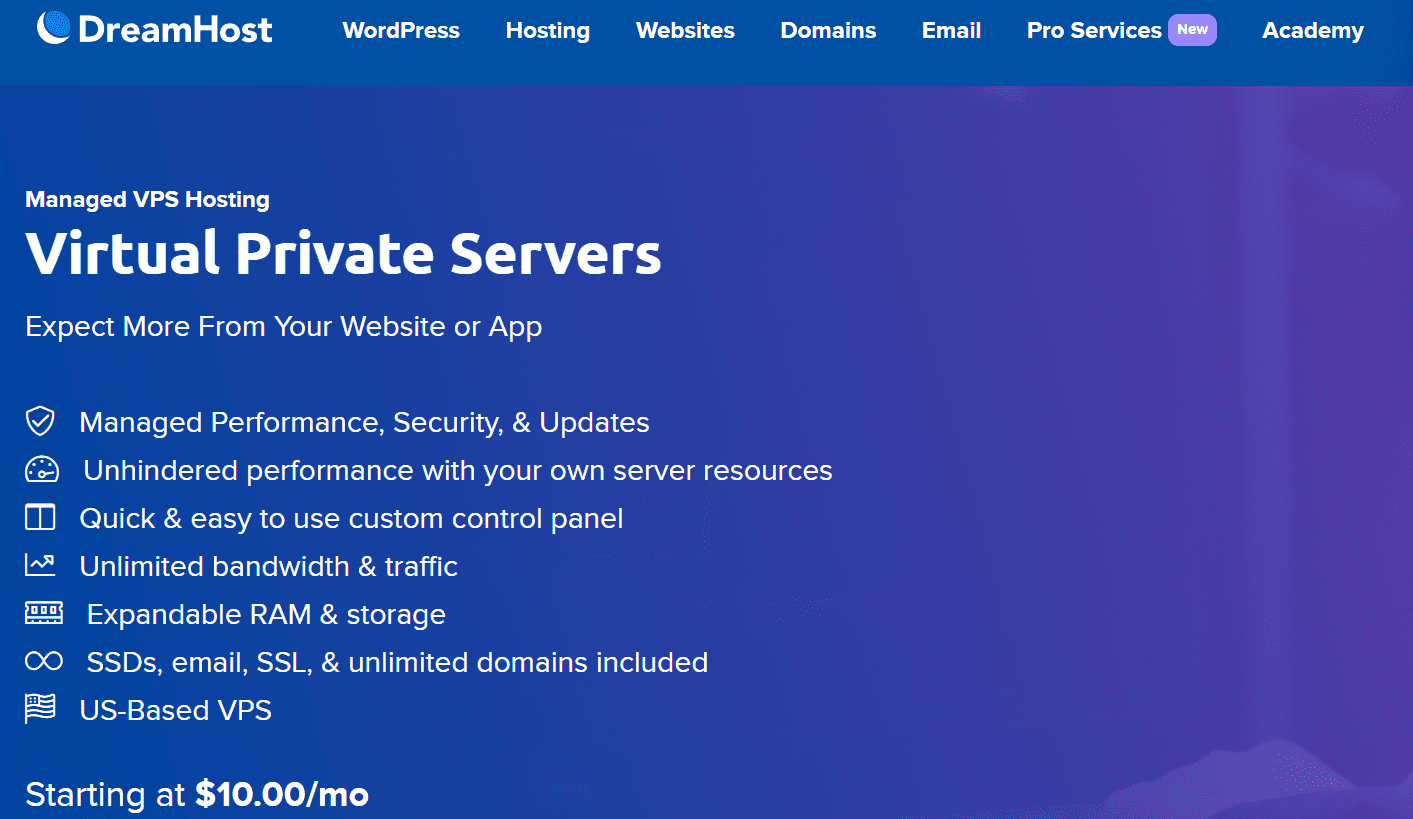 All plans come with unmetered bandwidth and unlimited traffic, so you won't have to worry about overage fees. Additionally, DreamHost has a 100 percent uptime guarantee so that your business site will always be accessible to its customers.
A2 Hosting
A2 Hosting is another top-tier company that offers a variety of VPS hosting plans.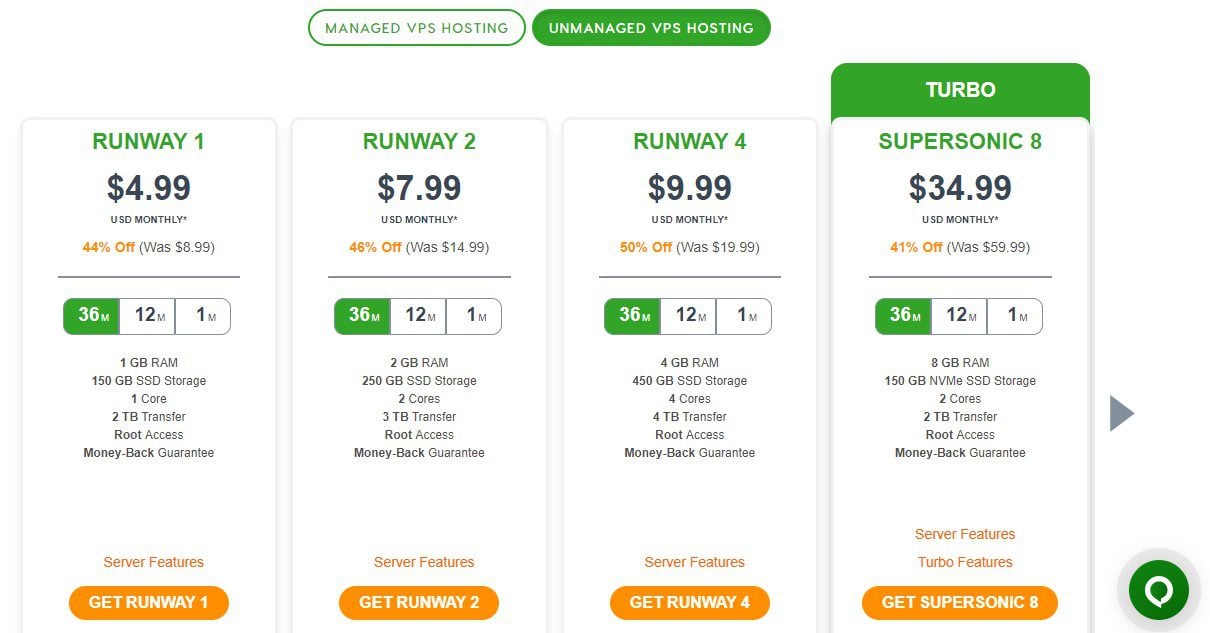 You can choose between managed or unmanaged hosting. The managed plans include daily automatic updates, managed installs and upgrades of core software, and security patches.
Shared hosting is a service offered by a lot of web hosts. With this plan, your website is hosted on a server with several other sites. This setup means that you'll be sharing disk space, memory, and other resources with other users. Unlike a VPS, you will not be in a walled-off section of your own.
Since shared hosting is designed for small and new websites, it offers essential features for affordable prices. These typically include:
At least 10 GB of storage
A free domain for one website
Additionally, many web hosts let you upgrade to more advanced plans. This way, you can pay a little bit more to access additional resources, such as more storage space.
Pros of Shared Hosting
Beginner-friendly and affordable
Easy setup, without server configuration
Decent performance for small, low-traffic sites
Cons of Shared Hosting
Higher chance of downtime due to server overload
Poor performance and slow loading times when there's a spike in traffic
Limited access to the back end of your site
Potentially vulnerable to malware from others who share your server space
Cost: Shared hosting plans are normally very inexpensive. They can start as low as $2 per month and go up to $15.
Shared hosting may be the right solution if you're starting your first website. There's no technical knowledge required, and most web hosts will offer simple one-click WordPress installs.
Due to its affordable costs, shared hosting is also ideal for personal websites, blogs, or online portfolios. However, once your site grows and gains more traffic, you might have to switch to a more powerful hosting plan or managed hosting.
As mentioned earlier, almost every web host offers shared hosting. Let's look at our top recommendations.
SiteGround
SiteGround provides fast and secure shared hosting for businesses and small websites. They do offer managed and VPS services, but their shared hosting is where most folks know them from.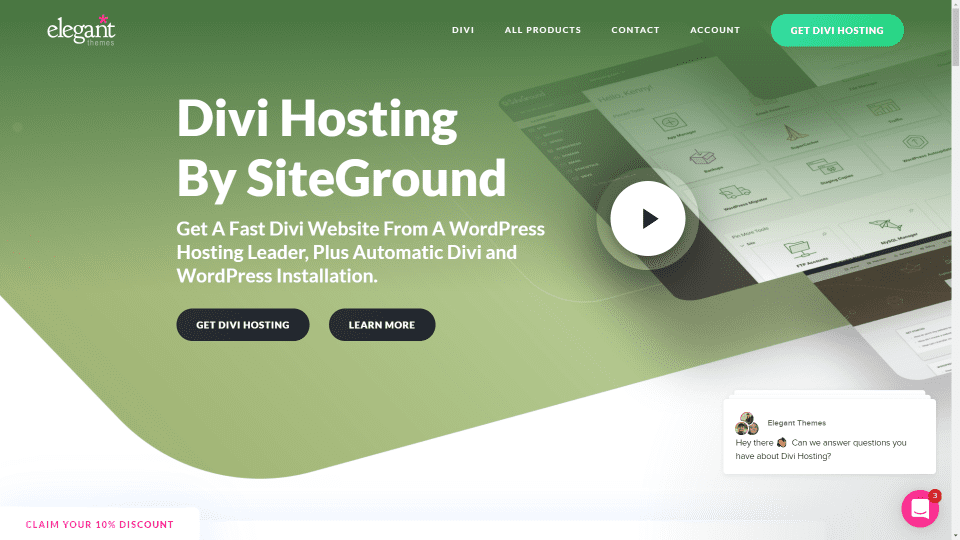 The company also offers plans specifically designed for WordPress and WooCommerce. They also have packages for Elegant Themes members that come with Divi pre-installed so that you can start building your site straight away. You can read a full overview of SiteGround here.
Cloudways
You might also want to check out Cloudways. This company will host your content on a cloud-based platform, such as Google Cloud or Amazon AWS.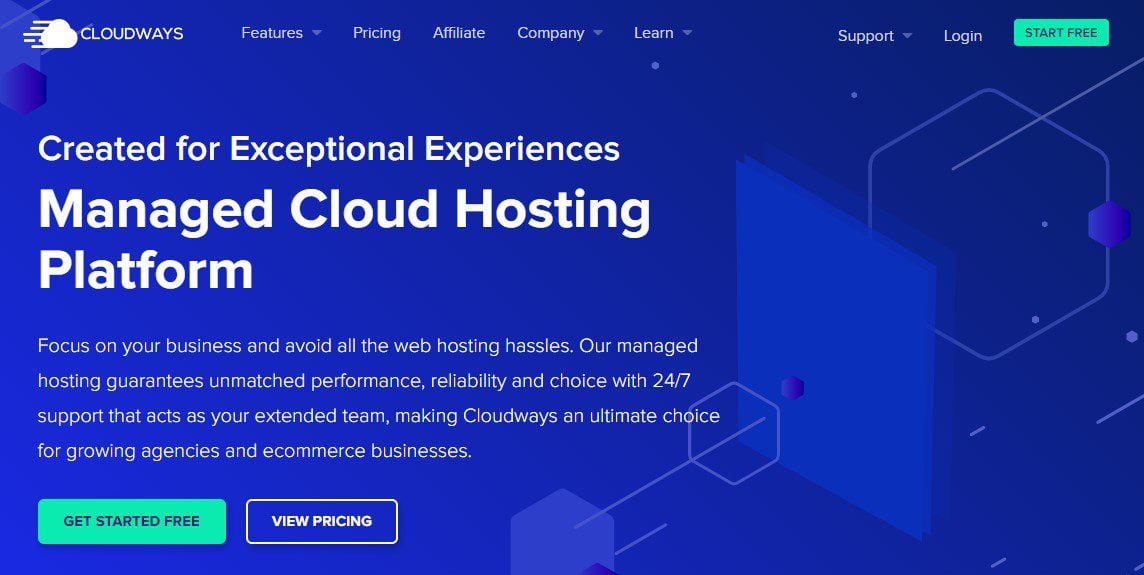 Like SiteGround, Cloudways offers a quick Divi setup for ET members. Plans also come with powerful tools for team collaboration and a staging environment for testing changes to your website. We have a full breakdown of Cloudways and their various services here.
Conclusion
If you're trying to choose between VPS vs. shared hosting, it's worth considering the features and costs of each service. VPS is the pricier option, but it offers better performance and advanced security. Meanwhile, shared hosting provides basic features at affordable prices. In many cases, shared hosting is the first step many websites take and move to VPS or managed hosting as they scale.
Therefore, VPS may be better suited for medium to large businesses that want control over their server and resources. Meanwhile, shared hosting is perfect for small websites with low traffic, such as personal blogs and portfolios. There are other hosts that offer both VPS and shared hosting plans such as Pressable, Cloudways, SiteGround, and Flywheel.
Do you have any questions about VPS vs. shared hosting? Let us know in the comments section below!
Featured image via Sky vectors / shutterstock.com