Instagram has become one of the most popular social media platforms in the world, garnering over 140 million Instagram users in the United States and over a billion users worldwide. With this in mind, it's likely that savvy website builders will want to leverage some of that popularity for their own purposes. This article will give you the eight best options available for WordPress Instagram plugins in 2023. Whether you're trying to gain more followers or show off your photography skills, this list will have something for you.
Let's get into it!
What is a WordPress Instagram Plugin?
A WordPress Instagram plugin is a social media plugin that helps integrate your Instagram feed into your website. If you're looking to gain followers or leverage your Instagram's success on your website, these plugins can help.
They can also serve the aesthetic of your website as they can organize your Instagram images into brilliant displays while reducing load times since the images are hosted off-site. Essentially, these plugins help you take your social media presence to your website.
8 Great Instagram Plugins for Sharing Your Feed

Subscribe To Our Youtube Channel
There are plenty of fantastic options when it comes to Instagram plugins, and they all have their own take on how to integrate Instagram with your site. Hopefully, you find a solution that has what you're looking for on the list below!
1.  10Web Instagram Feed

10Web Instagram Feed is a fantastic Instagram plugin if you have a huge backlog of posts. You can use it to set up a feed where users can browse through your photos using a category system based on hashtags.
This approach works perfectly if you want to use your Instagram feed to show off your portfolio or as a replacement for a full-blown image gallery plugin. 10web also enables you to choose from two different styles for your display and includes lightbox functionality.
On the other hand, if you prefer a more selective approach to which images you display, this plugin includes a conditional filtering system. Using it, you can choose precisely which photos will show up on your website.
Additional features include transition effects for your feed images, social sharing buttons, and the option to show Instagram comments within your lightbox displays.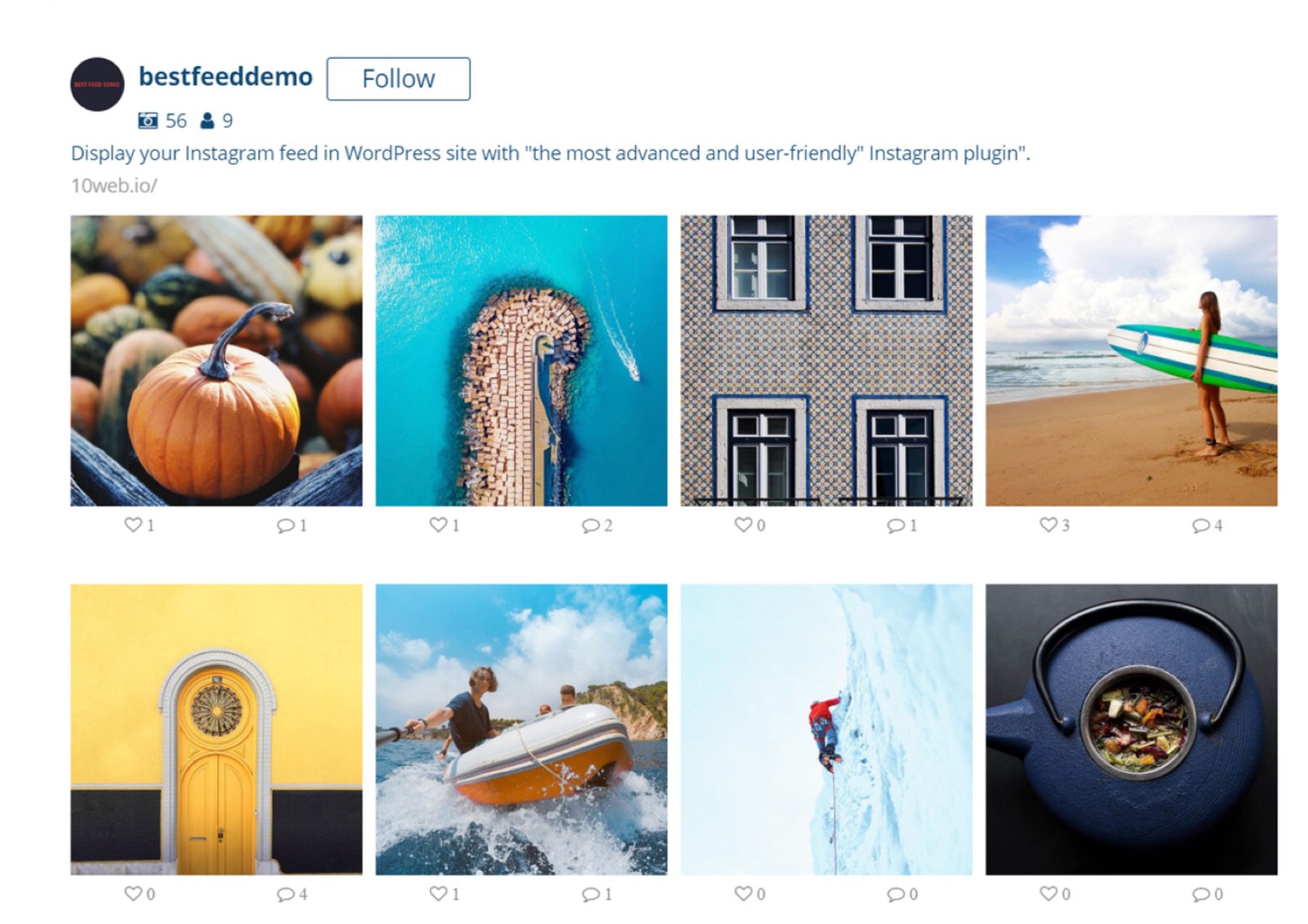 Key Features:
Add multiple categories to enable users to sort images.
Choose between two unique themes for your Instagram feed.
Restrict which images appear on your website.
Add transition and lightbox effects for your images.
Show up-to-date comments with your Instagram posts.
Price: Free with a premium version available starting at $85 (one-time fee)

Out of all the Instagram plugins we've talked about so far, Spotlight is the only one that lets you forget you're looking at a feed. You can use it to display posts in a way that makes them look like any other image gallery on your site.
This approach is perfect if you want to use Instagram to display images instead of uploading them to your site. As we mentioned earlier, this can help you cut down on your loading times and free up resources.
If that's not your cup of tea, you can also add an account header to your feed and a separate Follow button. On top of those options, Spotlight lets you customize every aspect of your feed, including post order, the number of columns, width, height, padding, and even text size.
Using this plugin, you can connect multiple accounts to your site and display feeds either using shortcodes or through widgets.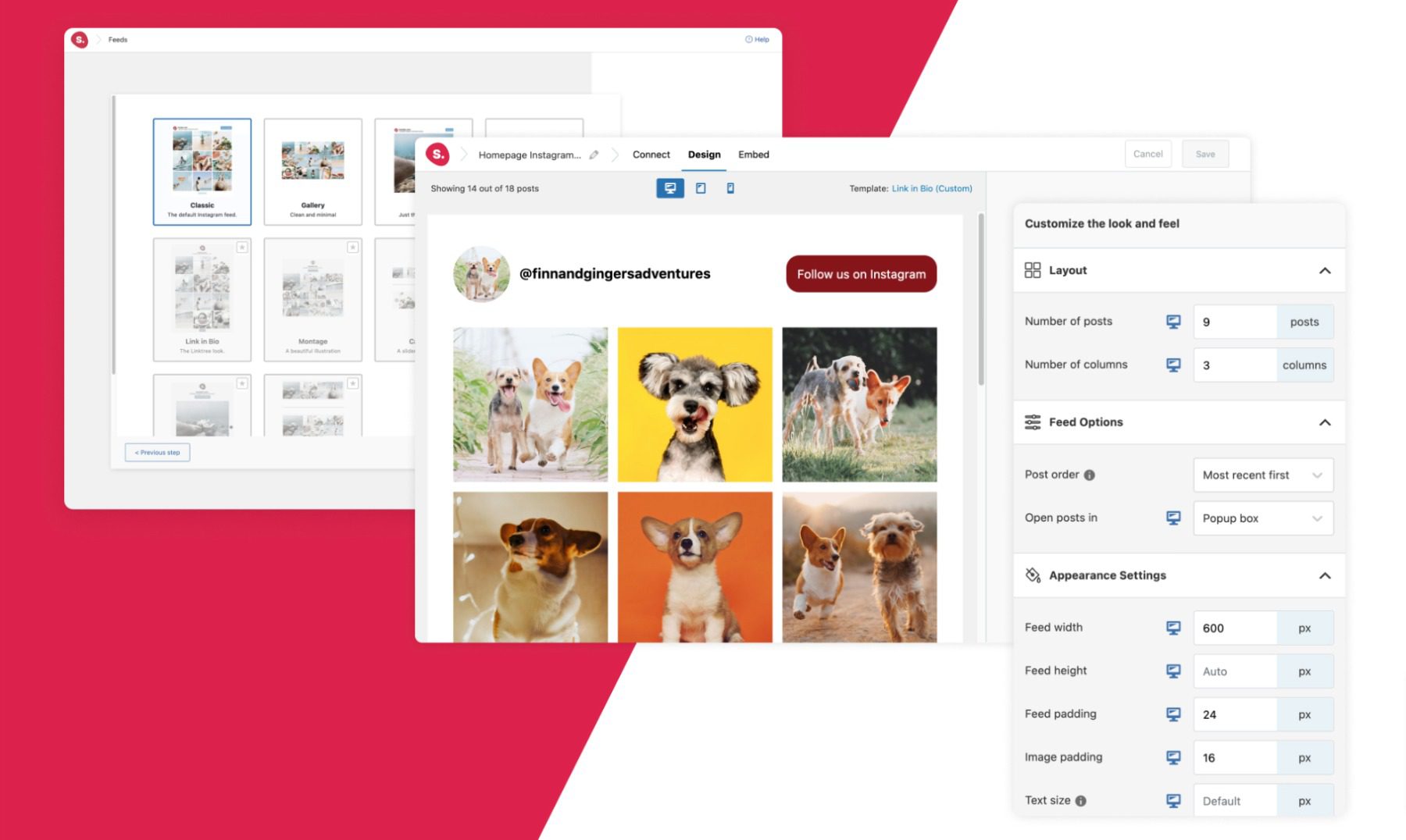 Key Features:
Publish minimalist feeds without Instagram branding elements.
Customize your feed's appearance.
Connect multiple accounts to your website.
Display feeds using shortcodes or widgets.
Price: Free and premium versions available starting at $39/year

If you're looking for a no-fuss WordPress Instagram plugin, WPZOOM Social Feed Widget is an excellent option. As its name implies, it relies entirely on widgets to enable you to share your Instagram posts.
You gain access to multiple feed styles and you can place the widget in any location your theme provides. This plugin also comes with some basic customization options, including how many columns you want to include, how many images to show, and more.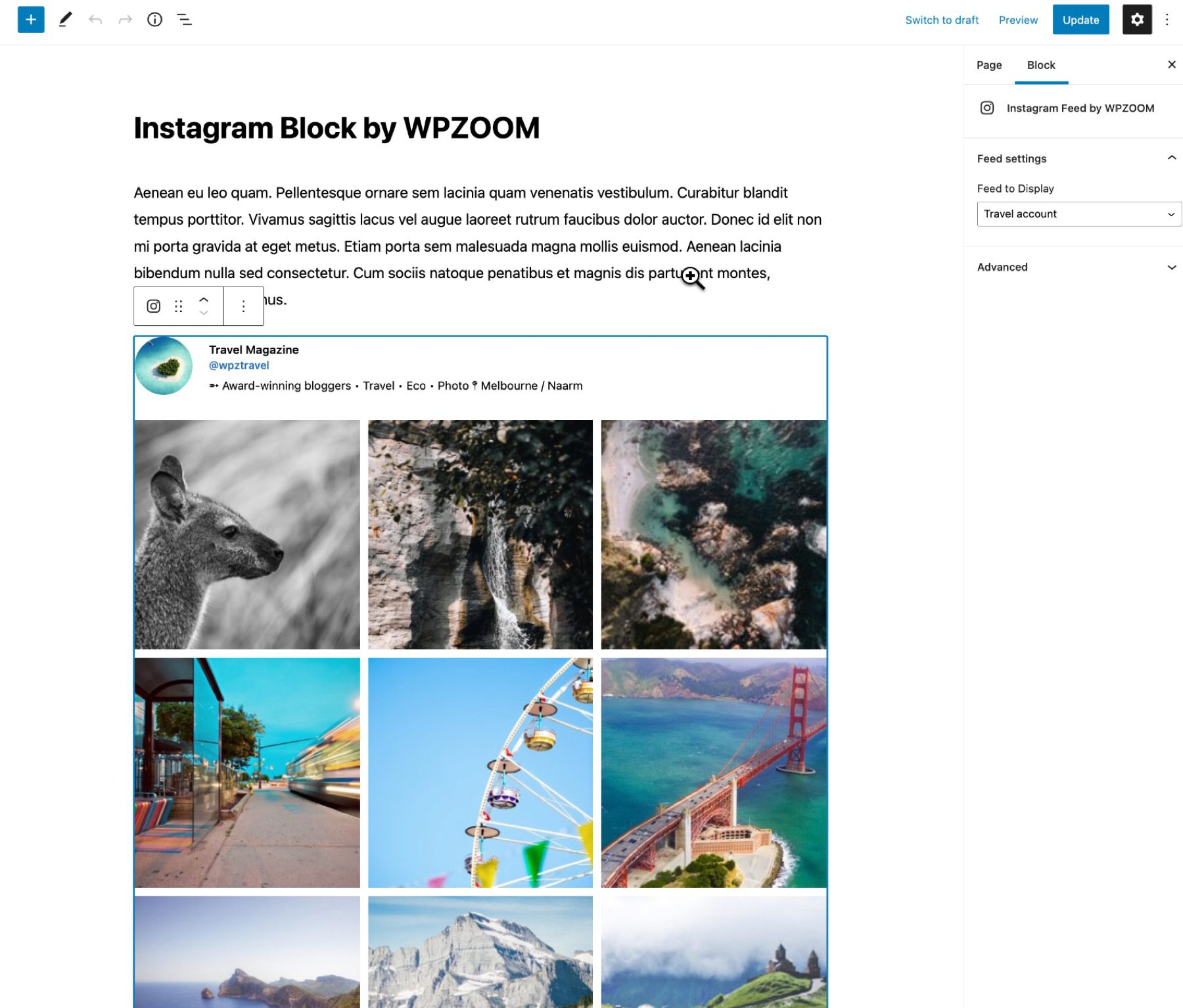 Key Features:
Use widgets to share your Instagram feed.
Customize your feed's appearance.
Price: Free with premium versions starting at $49/year

Social Feed Gallery is an Instagram plugin that offers a lot of options when it comes to customization. You can use it to link multiple profiles and set up unique feeds for each of them.
Each feed receives its own shortcode, and you can choose from four different styles to showcase your photos. Regardless of which type of gallery you use, you get to choose how many posts to display and the number of columns.
Moreover, Social Feed Gallery enables you to limit your feed in WordPress to posts that use specific hashtags. This is a handy feature if you only want to share some of your content on WordPress and not your entire Instagram backlog.
Finally, Social Feed Gallery doesn't force you to go through a complex authentication process. Linking an account only requires you to confirm that you give the plugin access to it.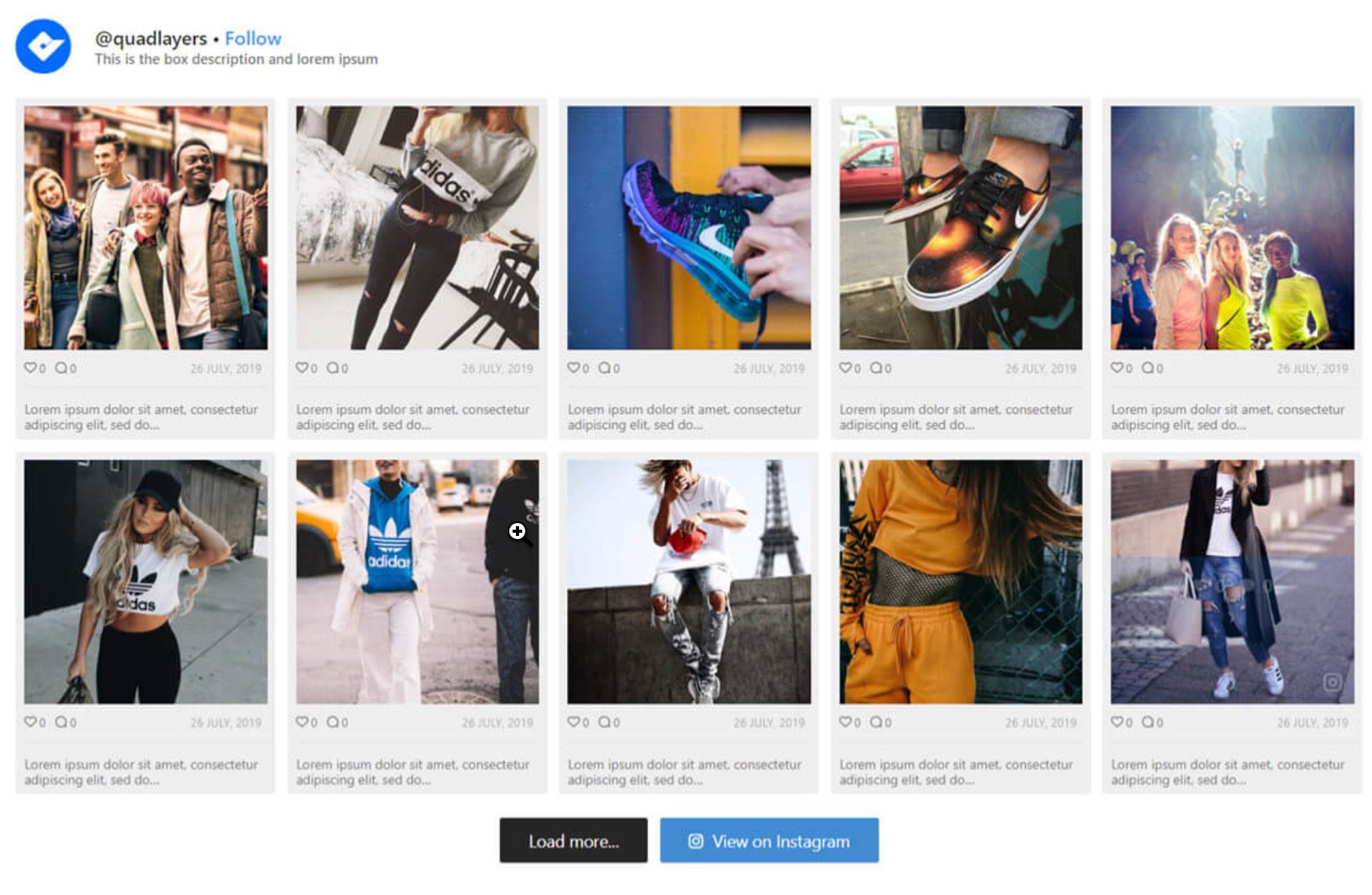 Key Features:
Connect multiple Instagram accounts.
Receive unique shortcodes for each account's feed.
Choose from four gallery styles for your feeds and customize the number of pictures they display.
Use hashtags to specify which posts to include in your feed.
Price: Free with a premium version available starting at $49/year

Smash Balloon Social Photo Feed is one of the only plugins that enables you to combine posts from multiple Instagram accounts in a single feed. This feature is perfect for news or niche sites where you want to show your visitors the latest happenings.
On top of that, Smash Balloon also gives you full control over your feed's appearance. You can choose from multiple preset image sizes and manually configure the width, height, and number of photos in your feed. This plugin even lets you add a background image, which is another rather unique feature.
Using Smash Balloon lets you add a Load More button to the bottom of your feed so visitors can keep browsing as far back as they like. Plus, it also enables you to add custom CSS and JavaScript to each feed.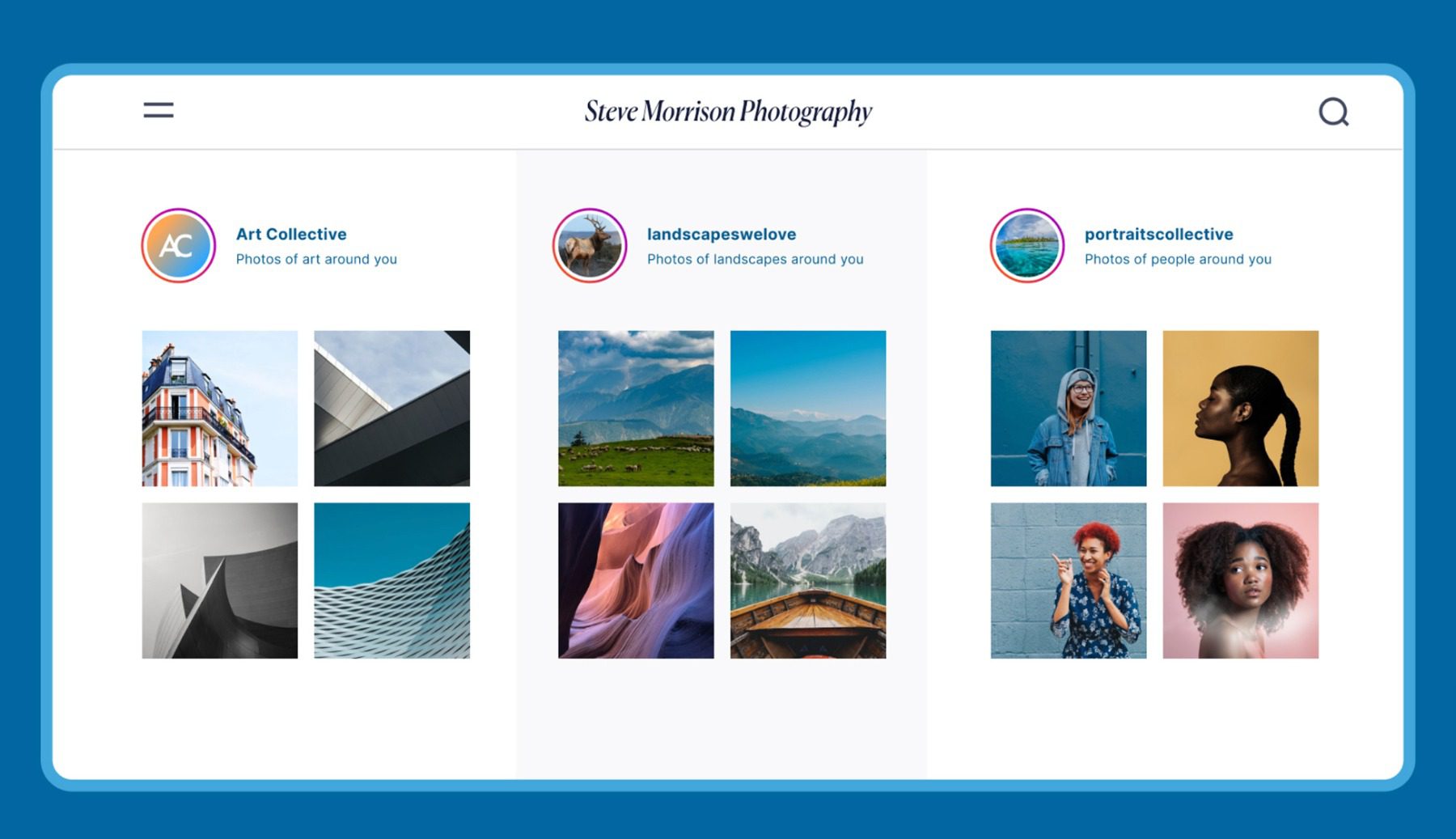 Key Features:
Combine multiple accounts within a single feed.
Customize every aspect of your feed's style, from width and height to its background.
Add custom CSS and JavaScript to your feeds.
Add a Load More button to the bottom of your feed.
Price: Free with a premium version available starting at $49/year

Feed Them Social isn't just an Instagram feed plugin. With this tool, you can share content from multiple social media platforms, including Facebook, Twitter, Pinterest, YouTube, and of course, Instagram.
If you're looking for a one-size-fits-all plugin to integrate your social media profiles with your WordPress site, this is it. The only downside is that Feed Them Social doesn't offer many customization options for your feeds. In fact, you can only change font colors.
That said, its Instagram feeds use a simple gallery design that should mesh well with most themes. You can also include a Load More button, which lets visitors keep browsing through your images without leaving your site.

Key Features:
Share feeds from multiple social media platforms.
Customize your feed's font colors.
Use shortcodes to embed feeds anywhere you want.
Include a Load More button for your Instagram feed.
Price: Free with a premium version available starting at $50/year

Social Slider Widget is another Instagram plugin that knocks it out of the park when it comes to customization. Using this plugin, you can connect as many accounts as you want and display feeds using both widgets and shortcodes.
With Social Slider Widget, you can choose from seven different layouts to display your feeds, including sliding galleries. Plus, every style enables you to customize options such as how many posts to display and in which order. You can sort images by date, popularity, or randomly.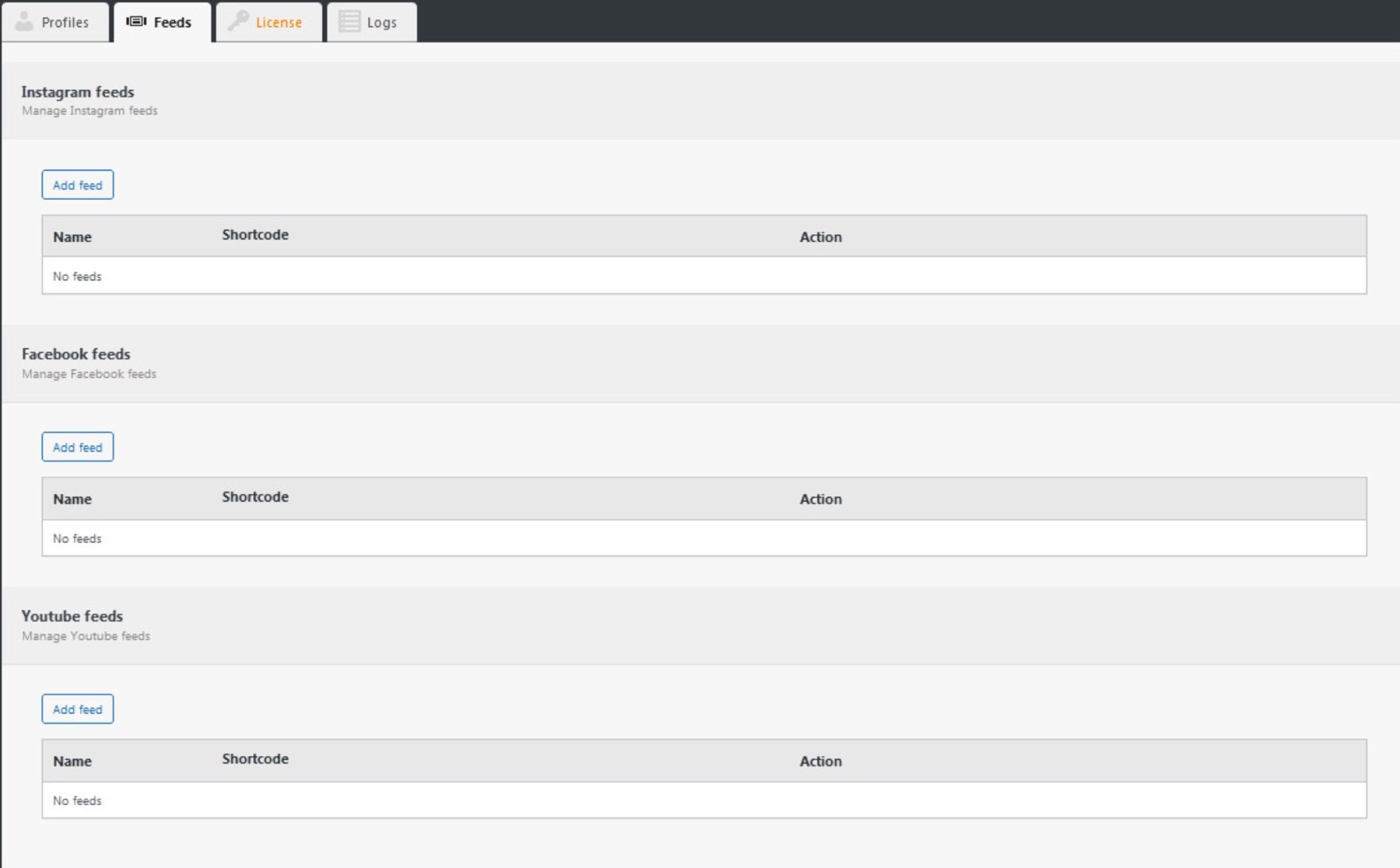 Key Features:
Connect multiple Instagram accounts.
Display feeds using widgets and shortcodes.
Choose from seven fully-customizable feed styles.
Sort feed images by date, popularity, or randomly.
Price: Free with a premium version available
8. Instagram Theatre

Instagram Theatre is another great choice for a WordPress plugin, and it comes relatively cheap. Among its numerous capabilities, the plugin gives customers a variety of layout options and three fully responsive designs. Using the hashtag Instagram Feed function of Instagram Theatre, you can also define a tag to search for on the Instagram API.
Along with this comes CSS customization and mobile responsive design, all for the low price of $16.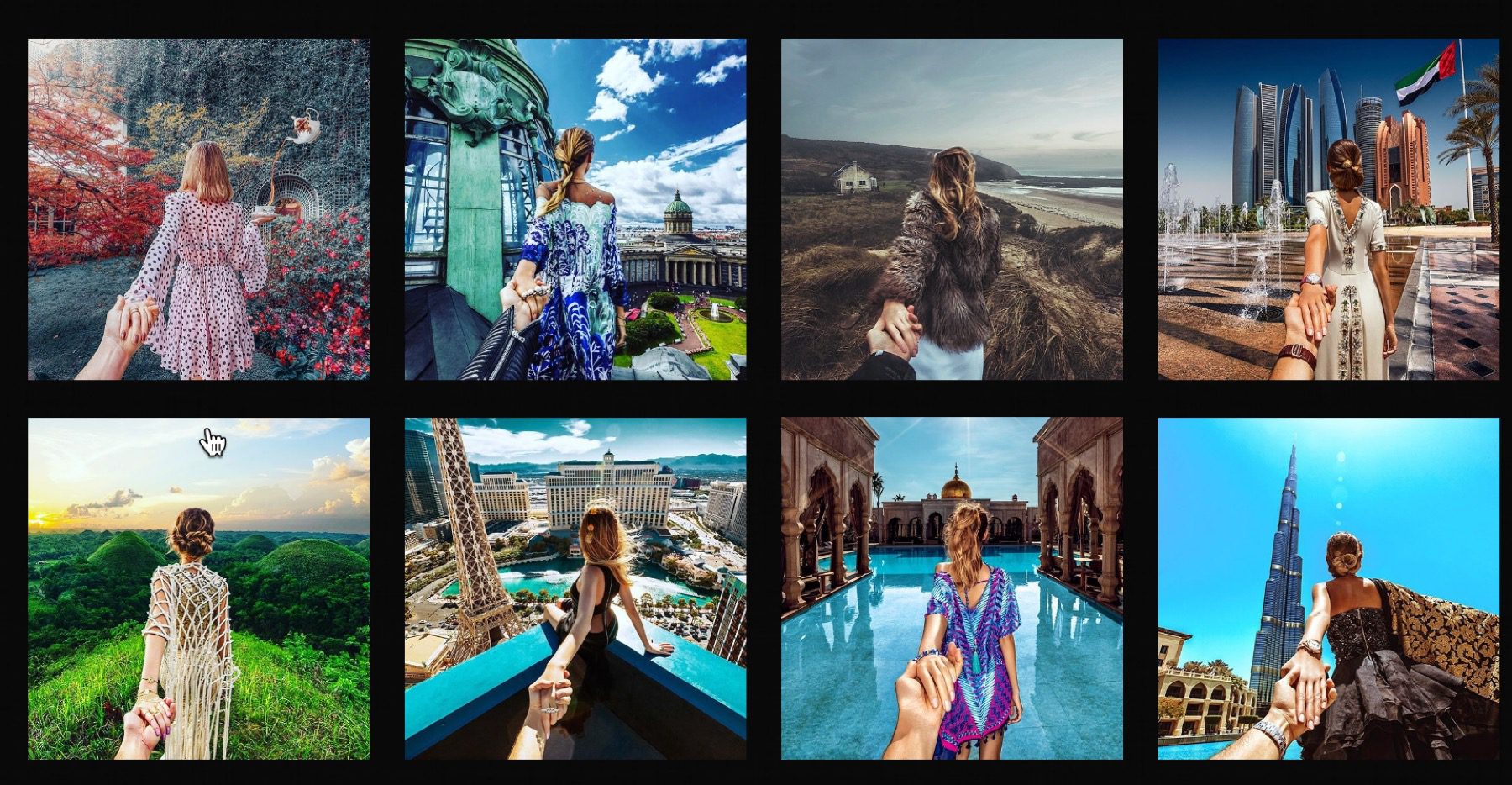 This plugin was created to make it simple for you to render images from your Instagram account on your website. You can use a variety of layouts, such as grids, lists, and full-screen displays.
Key Features of Instagram Theatre:
Hashtag feed mode
List, Gallery, and Thumbnail layout options.
Responsive site templates.
Instagram Theatre Pricing: $16
Which WordPress Instagram Plugin Is The Best?
First, let's recap all of the plugins we covered in this post. We ranked them in order of our favorites, with the top three Instagram plugins at the top of the list. Of course, you might also want to consider the price associated with each. The price has been added to the following table for easy comparison. 👇
If you're looking to increase engagement with your Instagram or website, combining the two audiences with a plugin is an excellent route to take. Plus, hosting your images outside your website will speed up load times and help optimize your website for your audience. Hopefully, you found a solution on this list that can help you promote and integrate your Instagram in your ideal way.
Our top recommendation for customization is 10Web Instagram Feed, while we give the nod to Spotlight for large accounts with a lot of pictures.
Did we miss any Instagram plugins? Leave a comment telling us below!
Do you have any questions about how to share your Instagram feed in WordPress? Let's talk about them in the comments section below!
Article thumbnail illustration by Bibbit Unggul / shutterstock.com
Disclosure: If you purchase something after clicking links in the post, we may receive a commission. This helps us keep the free content and great resources flowing. Thank you for the support!