When you're in the market for a new website, there are a lot of factors to consider. Price, features, and platform all come into play. WordPress has a considerable market share and is one of the world's most customizable content management systems. With over 44% of the internet built on it, it's safe to say that WordPress is a popular platform. For some, the idea of building their own WordPress website is daunting. Thankfully, WordPress website builders are an excellent choice for beginners and experts, primarily because they are easy to use. In this post, we'll break down our top picks for the best WordPress website builders available.
Let's get started.
What is a WordPress Website Builder?
First and foremost, a WordPress website builder differs from a page builder. A website builder's capabilities go beyond creating and editing posts and pages. They work much like full site editing themes, where you can create navigation menus, headers, footers, and other theme templates, allowing you to easily build a complete website.
7 Best WordPress Website Builders in 2023

Subscribe To Our Youtube Channel
When researching the best WordPress website builders, we considered a few factors. The first was to ensure the entries on our list were relatively easy to use. Secondly, we wanted to feature builders that incorporate a drag-and-drop editor, the ability to create theme templates, and have good peer reviews. Lastly, we only included builders with full template kits so more novice users wouldn't be left out in the cold. So, without further ado, let's dive into our top picks.
The Best WordPress Website Builders Listed In Order
Expand List
1. Divi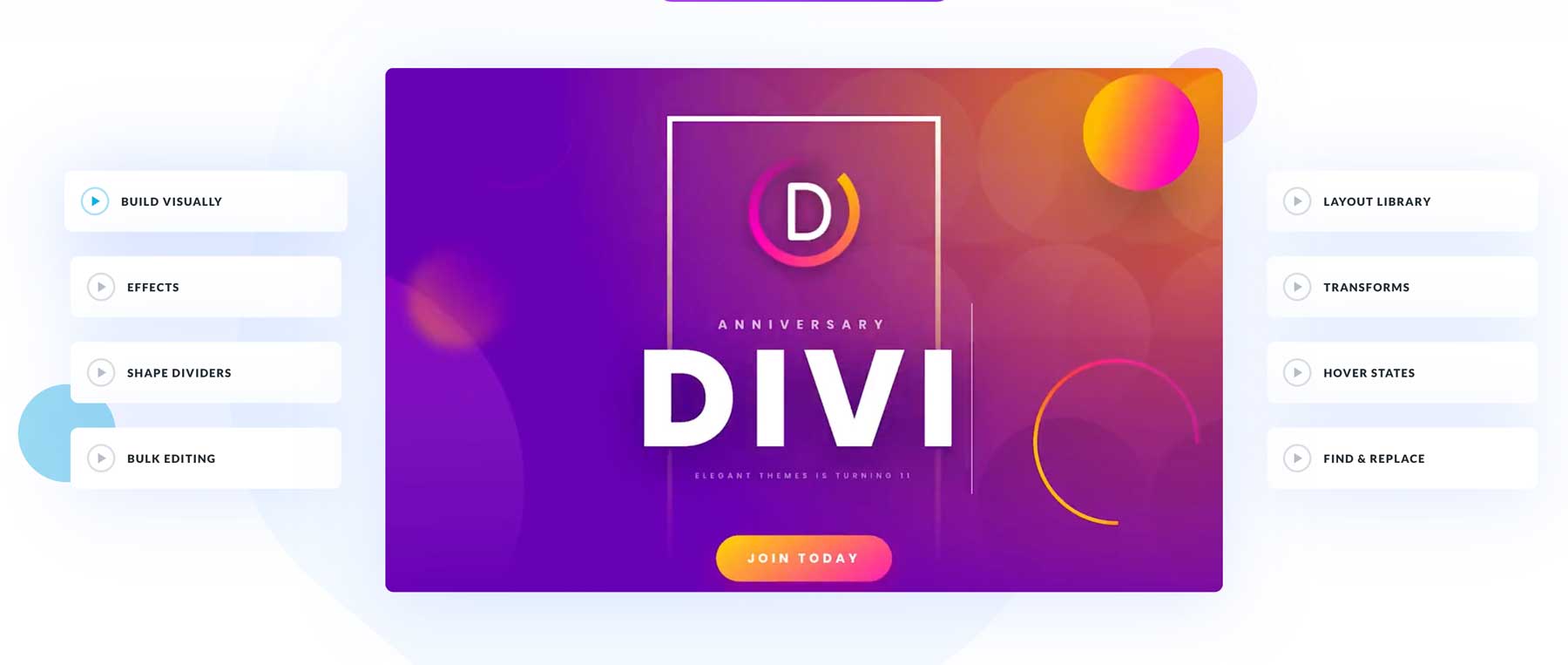 Up first on our list of best WordPress website builders is our very own Divi. We may seem biased, but Divi is the most customizable premium WordPress theme and page builder money can buy. Divi has extreme design chops thanks to its drag-and-drop Visual Builder, which allows you to design every aspect of your website on the front end. One of the more notable features is Divi AI, which can generate text and images with a text prompt and is the perfect solution for improving existing content.
Key Features of Divi:
AI image and text generation
Full site editing with the Theme Builder
Drag and drop Visual Builder
2000+ Professionally designed layouts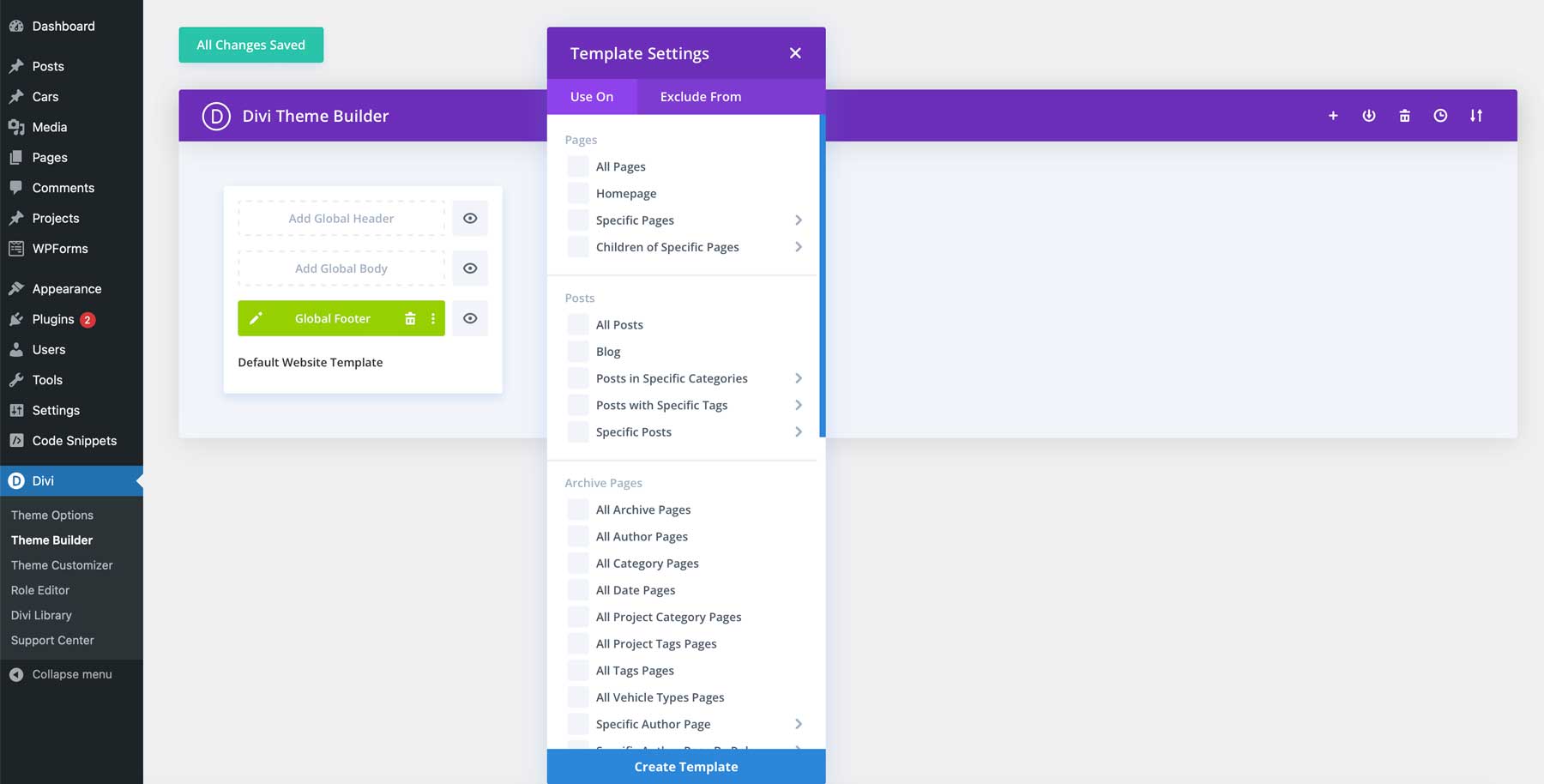 Another incredible feature of Divi is the Theme Builder, which allows you to create custom theme layouts, including headers, footers, blog post templates, and even tag category pages. Plus, Divi integrates with popular WordPress plugins, so you can create any type of website you want. Want to start with a pre-designed layout? No problem. Divi offers over 2000 professionally designed layouts you can import with one click.
Best For:
Divi is an excellent option for anyone who wants a feature-packed WordPress website builder. Create anything from an ecommerce website to a learning management system, thanks to Divi's seamless integration with hundreds of plugins. If you need a customized, beautifully designed website, then Divi is for you.
Pricing: Licenses start at $89 per year or $249 for a lifetime license.
2. Beaver Builder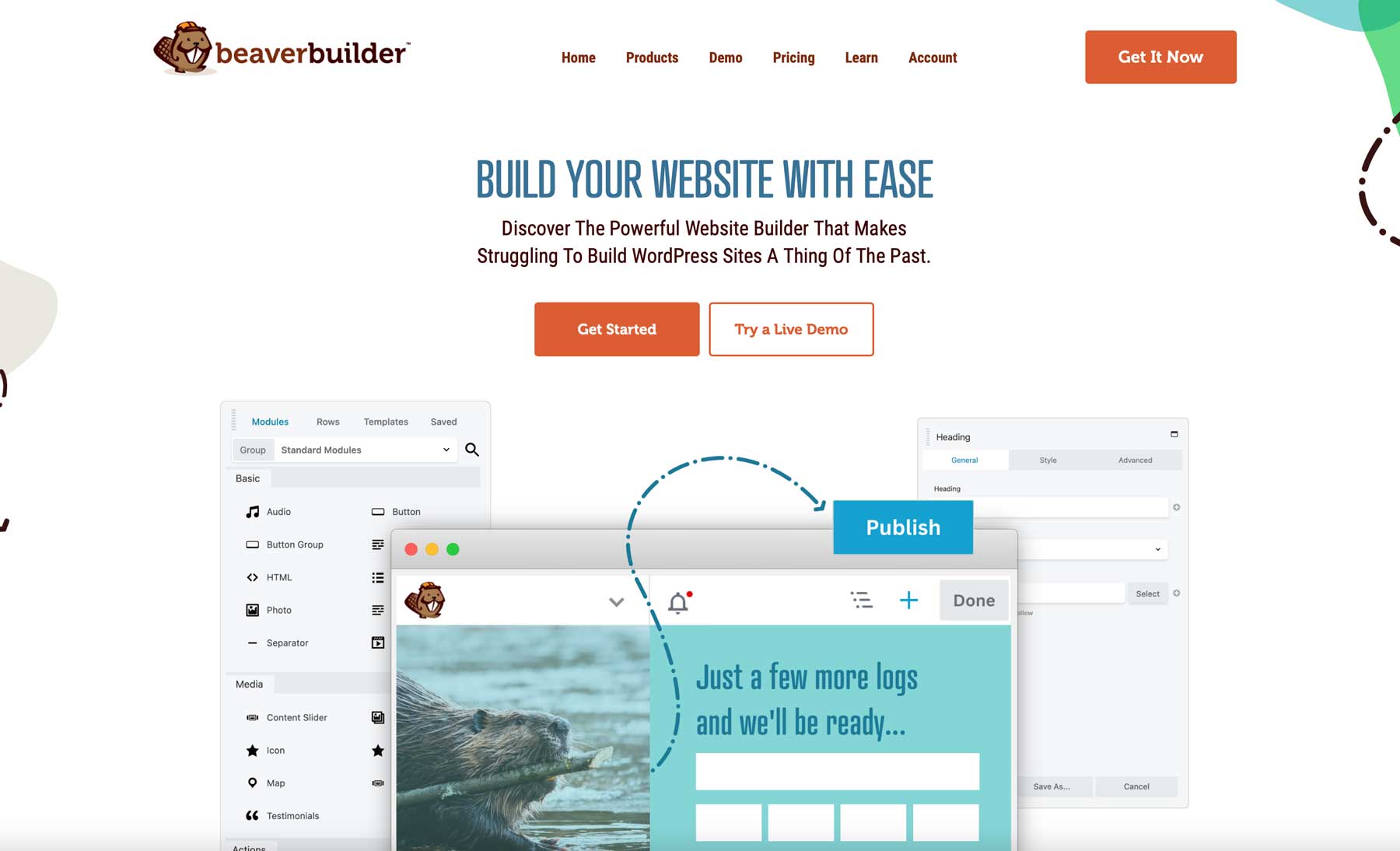 Up next on our list of best WordPress website builders is Beaver Builder. While less feature-rich than other website builders, it has several attractive features for web designers. Its strength lies in its lightweight footprint, direct integration with Gravity Forms, and white-labeling capability.
Key Features of Beaver Builder:
White-label WordPress (agency plan only)
Lightweight for fast-loading pages
Unlimited site usage
30+ design modules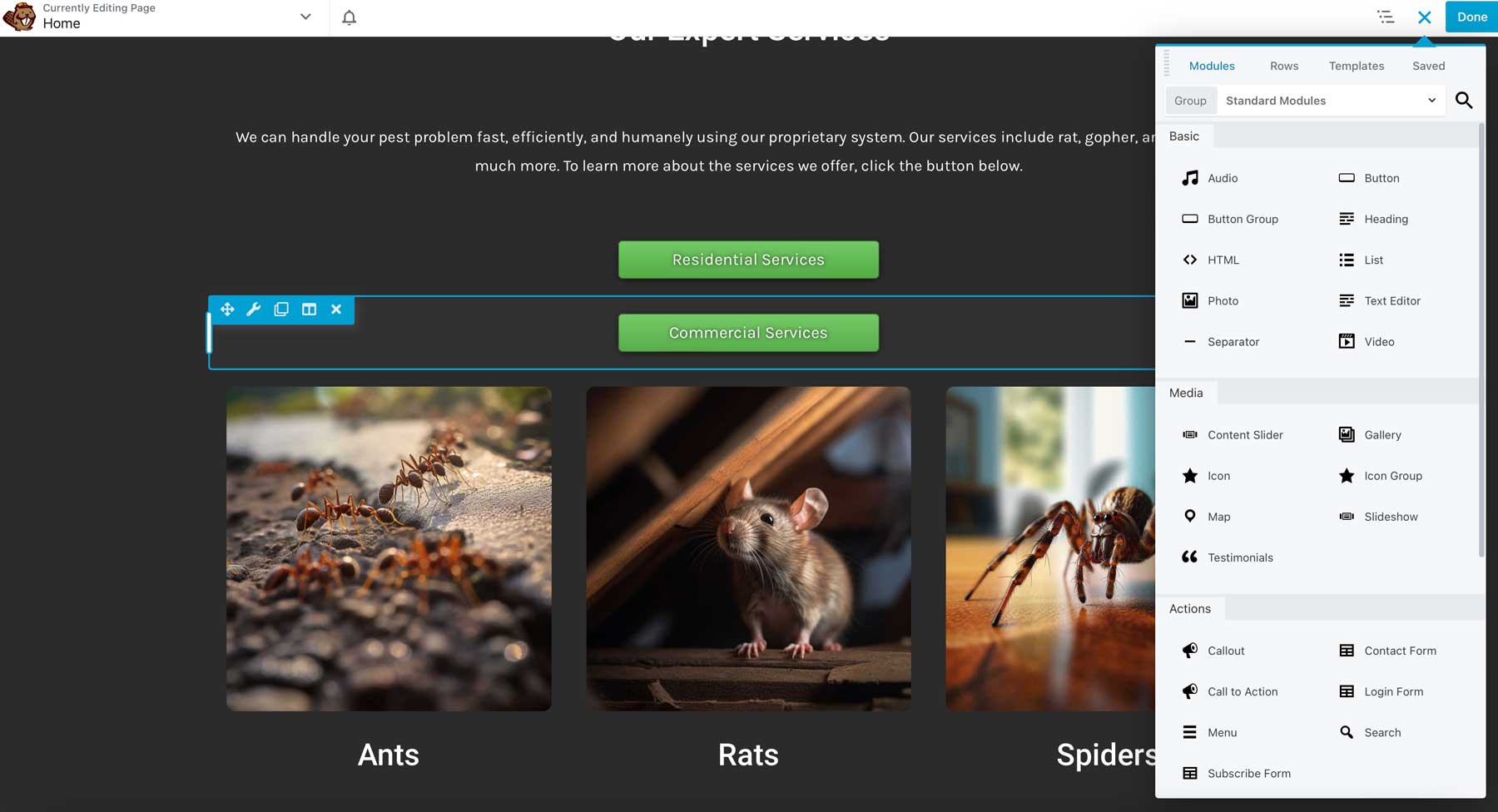 If you are familiar with WPBakery, you'll feel right at home with Beaver Builder. The interface is very similar but is much easier to navigate. You'll have access to 30+ design modules with the free version, but get many more perks with pro. These include over 100 premium modules, 30+ design templates, and 25+ landing page templates. Additional features like creating custom modules and saving and exporting layouts are nice touches for more advanced users.
Best For:
If you're looking for an easy-to-use website builder, Beaver Builder is a great option. It's fast, has nearly unlimited customization options, and only takes a little effort to learn. Premium developer features like the ability to create custom modules and save layouts for later use are a big plus.
Pricing: Free, with pro plans starting at $99 annually.
3. Elementor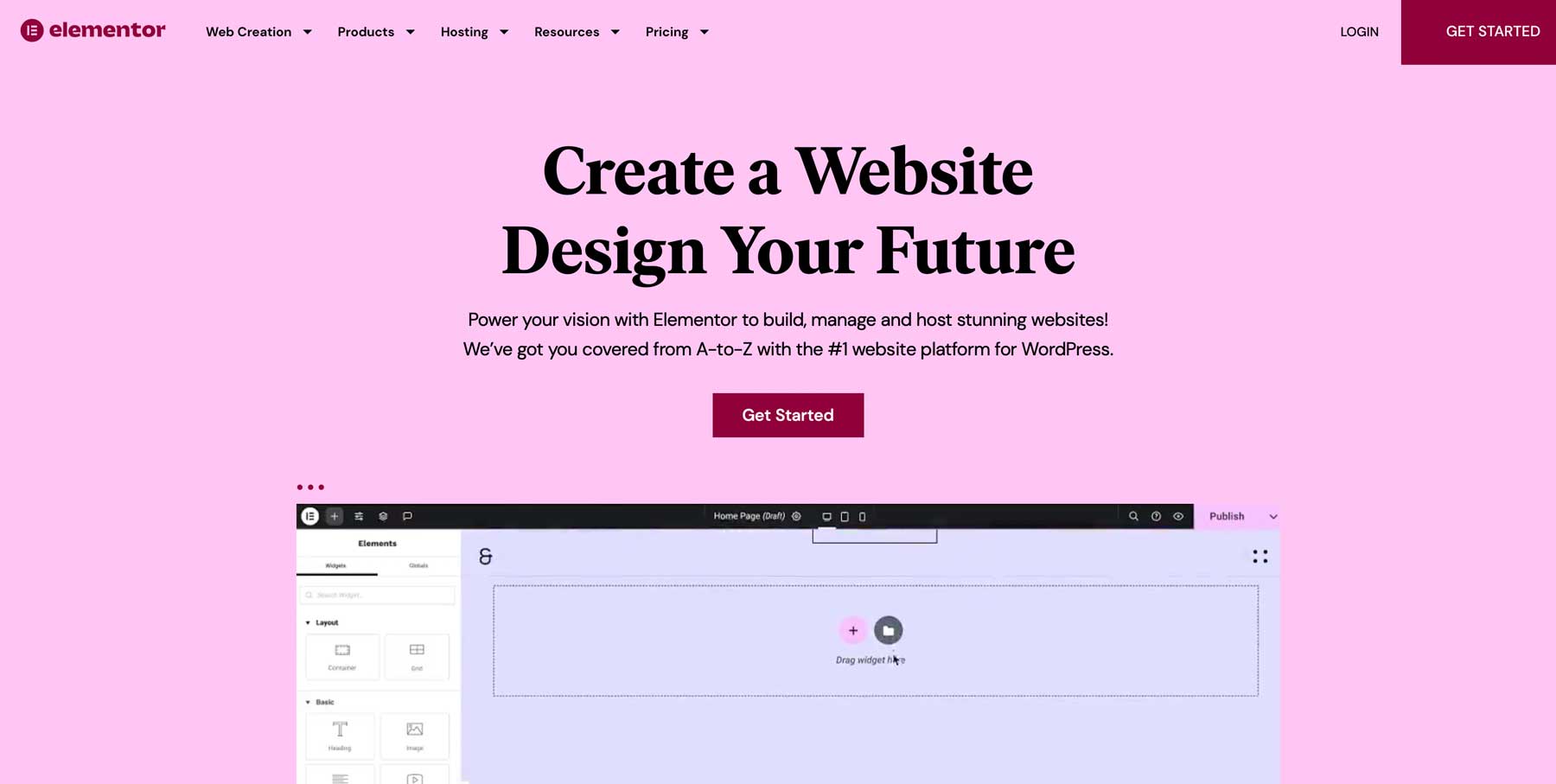 One of the most popular WordPress website builders is Elementor, and with good reason. Unlike most page builders, Elementor allows you to build your entire site, including blog post layouts, headers, footers, popups, and more.
Key Features of Elementor:
Popup builder
Full site editing
300+ template kits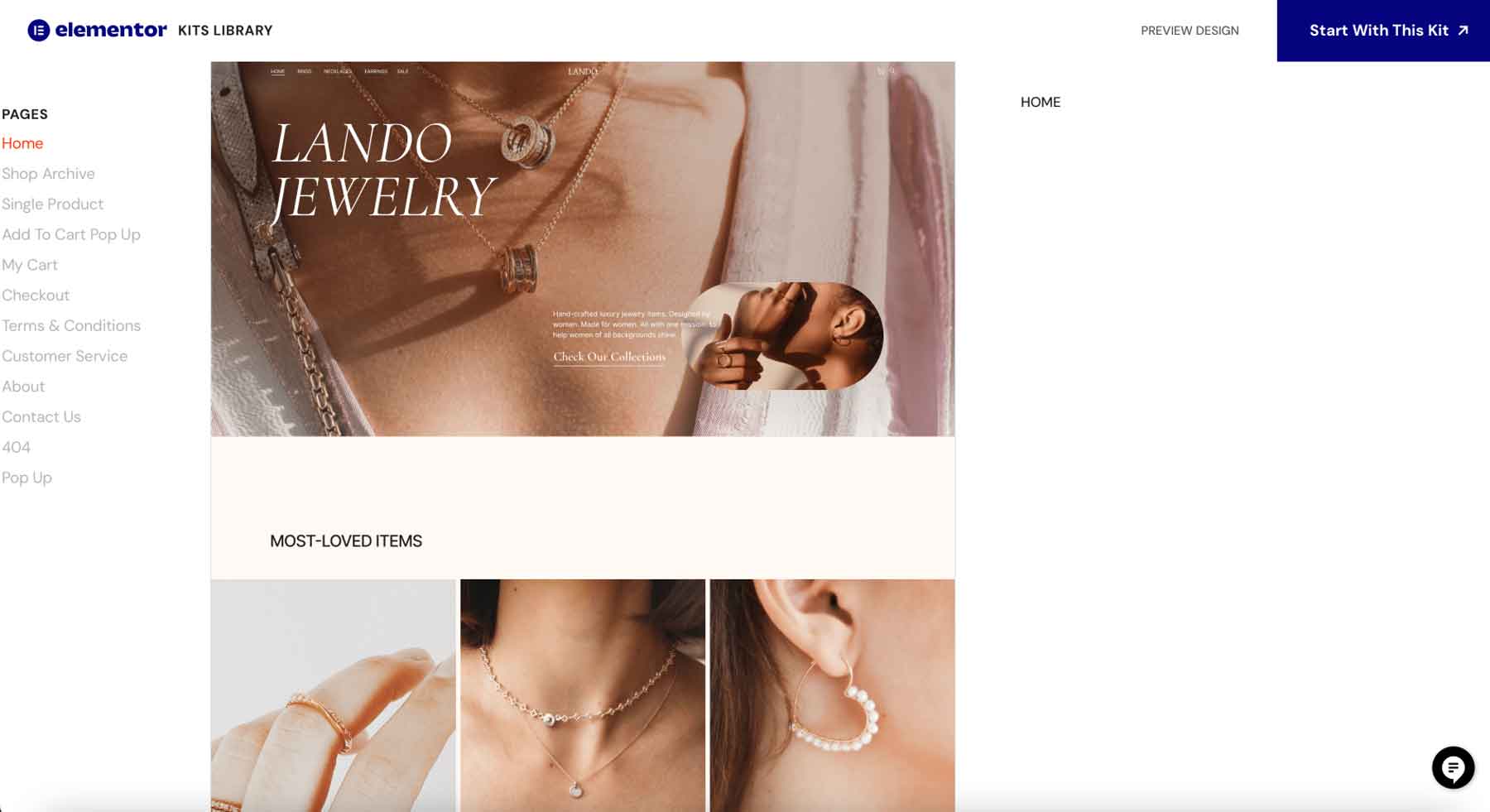 Perhaps the best feature of Elementor is its Kits Library, which lets you jumpstart your design with a pre-designed theme. This is a great feature for those who struggle with web design but want the best possible look for their website. Template kits contain everything you need to create your website, including a 404 page, blog post template, custom header and footer, and more.
Best For:
If you're looking for a cost-effective WordPress website builder, Elementor may be a good fit. They offer a free tier with 40+ design modules to jumpstart your site. However, you'll need to spring for the pro license if you want access to more design elements, Elementor AI, or the template kits library.
Pricing: Free, with Pro licenses starting at $59 annually.
4. Visual Composer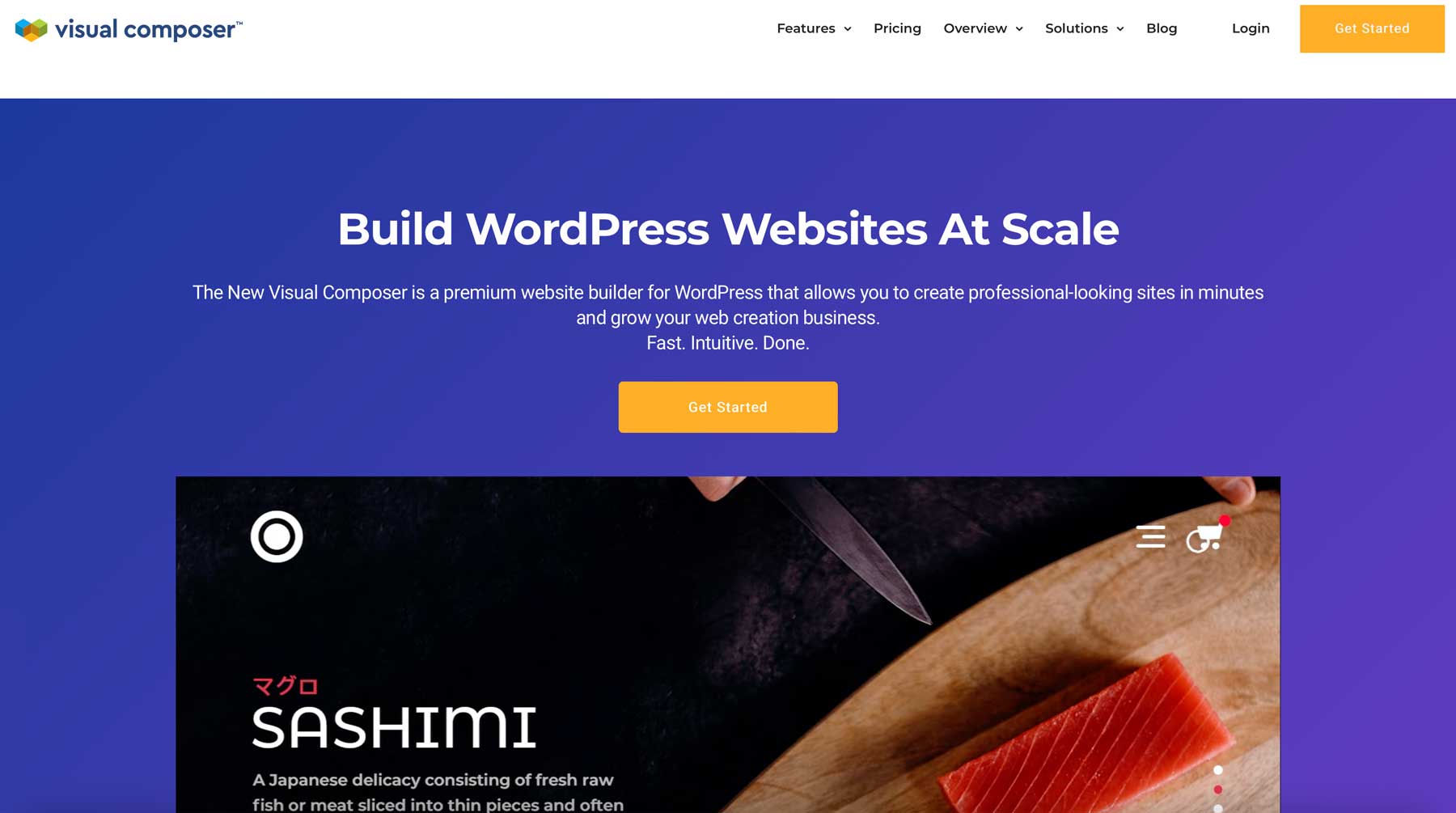 Visual Composer, not to be confused with WPBakery page builder, is a top-rated WordPress website builder. It made our list for several reasons, including the ability to create custom page templates, headers, and footers. If you prefer, you can start with a pre-built template from the Visual Composer Hub.
Key Features of Visual Composer:
Built-in theme builder
Visual Composer Hub marketplace
Built-in SEO tools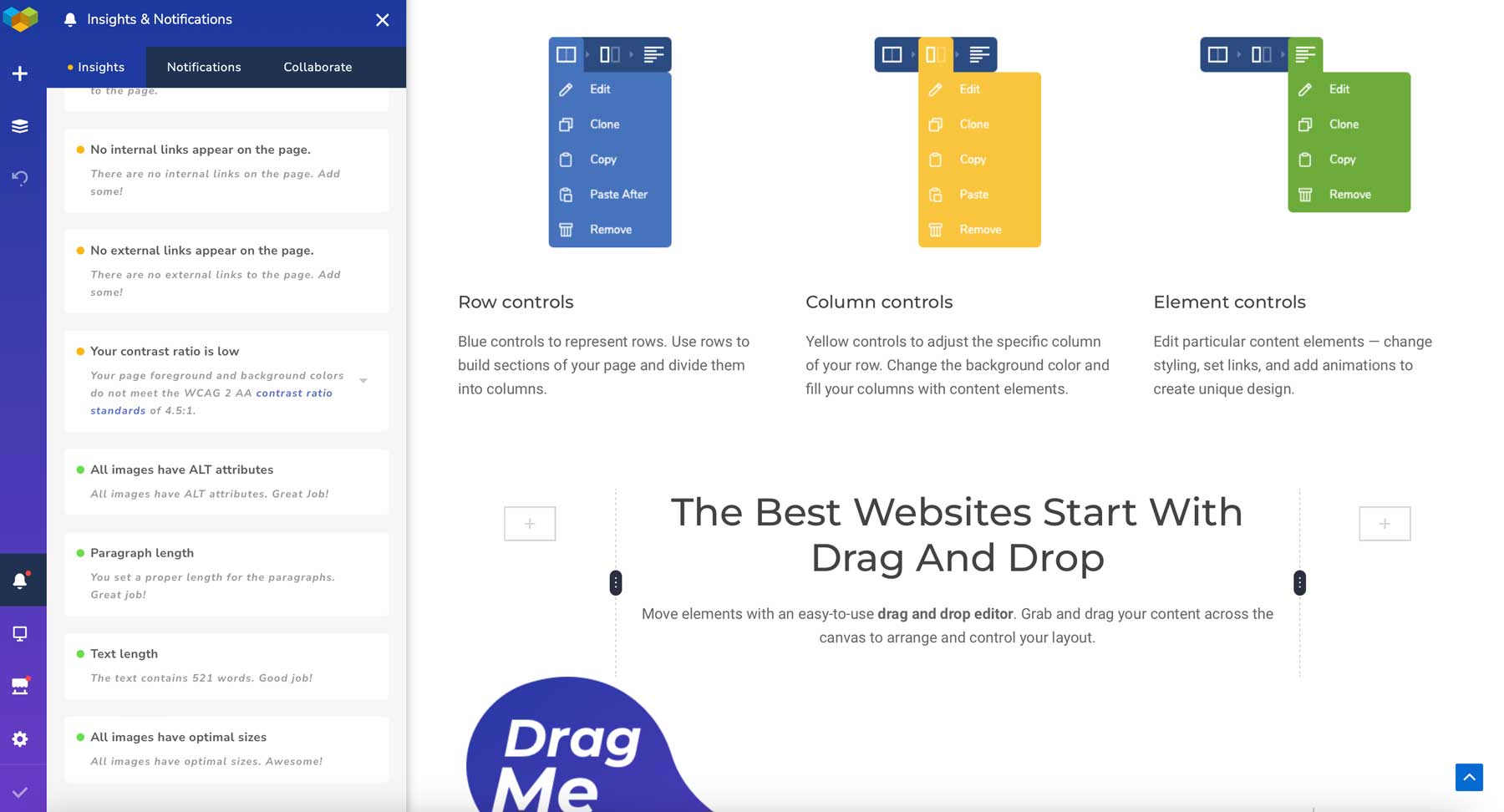 Visual Composer comes with over 45 design elements, a drag-and-drop visual editor, and a tool called Insights. Think of it as your personal SEO assistant who suggests improvements for your meta descriptions, links, and even contrast levels to help with ADA compliance. Another benefit is the step-by-step tutorial that greets you upon creating your first page. It walks you through every tool and provides tips on what to do with them.
Best For:
Visual Composer is a good choice for people searching for a simple way to build a website. It's pretty similar to Wix but for WordPress. With step-by-step instructions and many design options, beginners can easily navigate it.
Pricing: Free, with pro licenses starting at $49 per year.
5. SeedProd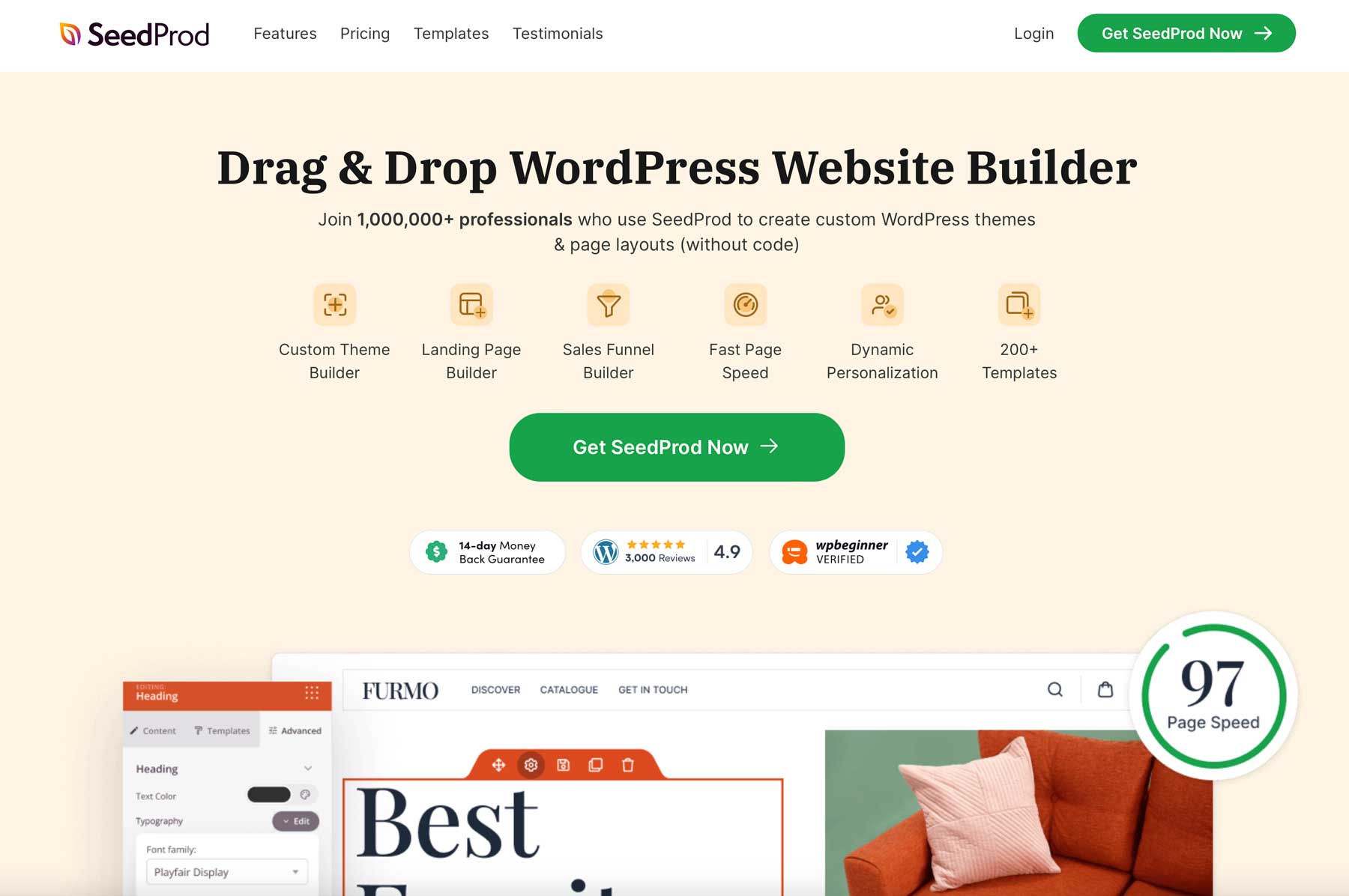 Another excellent WordPress website builder is SeedProd. It offers a variety of tools to help you build a complete website, including a landing page builder, coming soon and maintenance pages, a 404 page, and a customized WooCommerce store.
Key Features of SeedProd:
Quickly build coming soon and maintenance pages
Drag and drop page builder
Specialized pre-built templates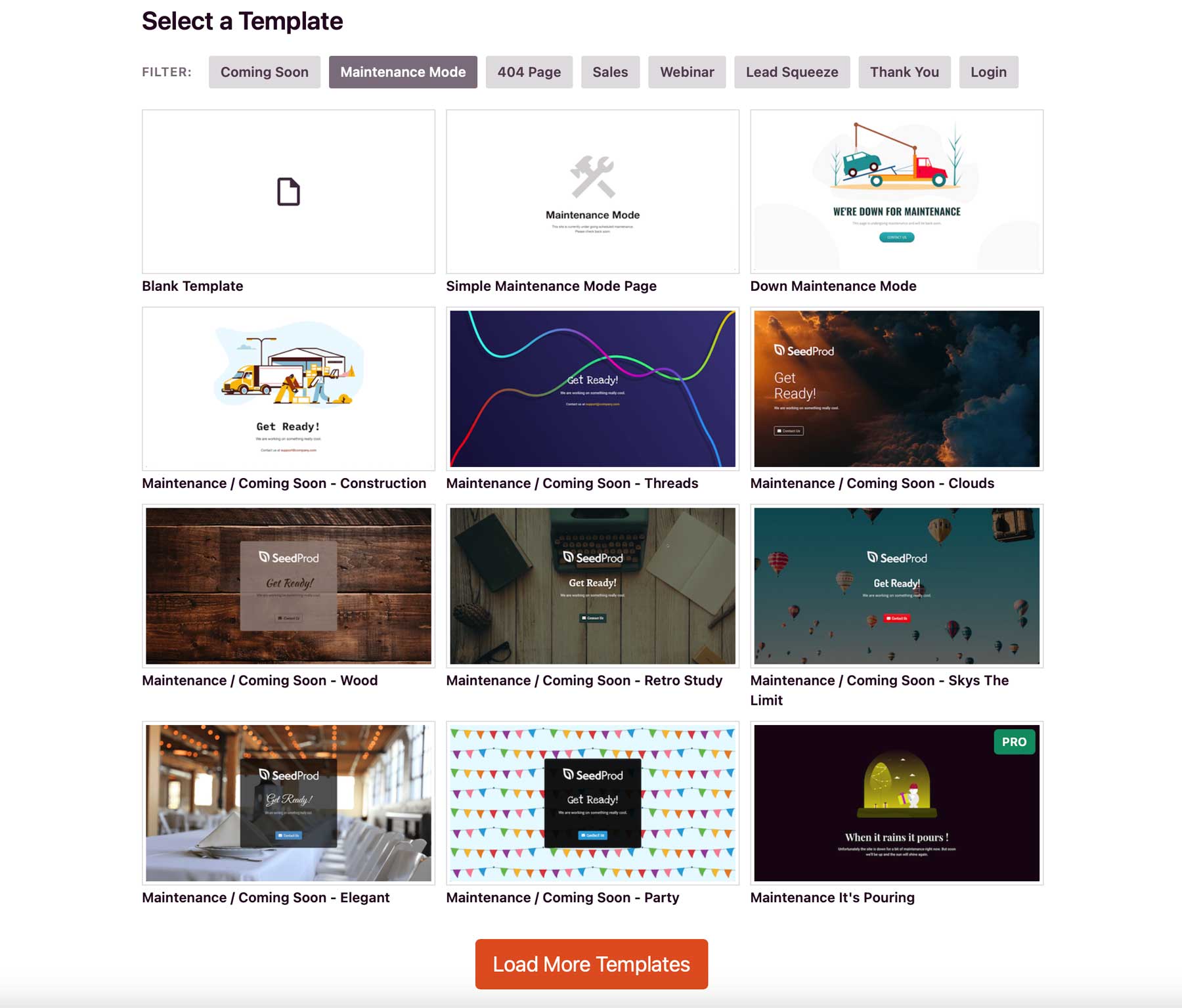 One of the most beneficial features of SeedProd is the easy setup wizard. You can easily start your site by answering a few questions and picking a template for the type of page you want. There are hundreds of templates to choose from (some free), so you'll always have options. If you're going to build a complete website with SeedProd, you'll need to upgrade to the pro package for a reasonable $39.50 per year.
Best For:
SeedProd is an excellent choice for those who want an easy path to building a complete website. With templates for maintenance, coming soon, landing, 404, WooCommerce, and login pages, they give you everything you need. Pro licenses are reasonable, too, making full site customization achievable for even the most budget-conscious.
Pricing: Free with pro licenses starting at $39.50 per year.
6. Breakdance
Up next, Breakdance is the best WordPress website builder you've probably never heard of. It allows you to customize every aspect of your WordPress website, including headers, footers, WooCommerce pages, and more. With over 130+ design elements, a drag-and-drop builder, and native WooCommerce integration, Breakdance is an up-and-coming player in the WordPress arena.
Key Features of Breakdance:
130+ design elements
Header and footer builder
Drag and drop editor
Native WooCommerce integration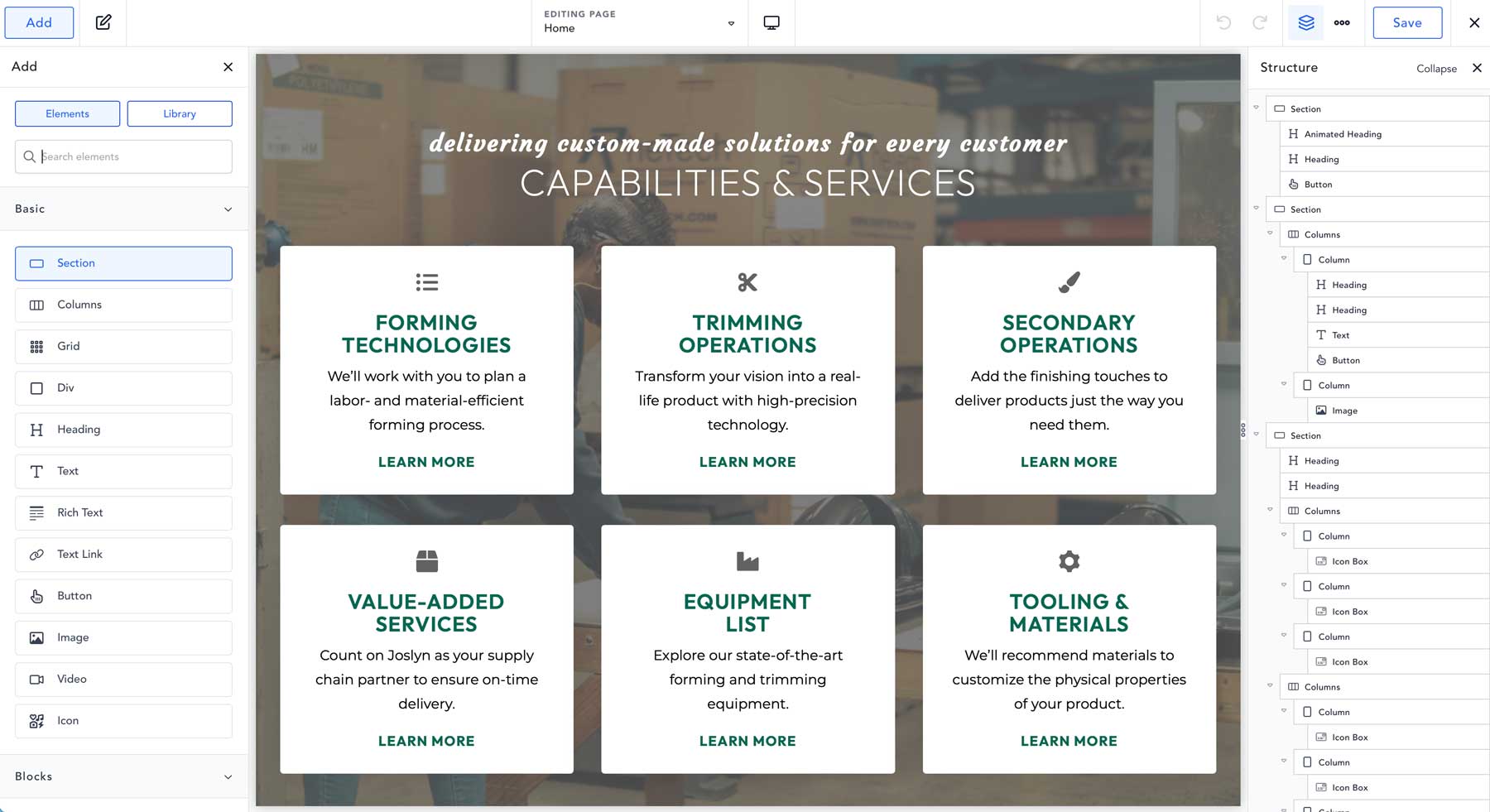 Breakdance makes building a website easy. Their intuitive drag-and-drop editor is simple, straightforward, and packed with design elements. If you'd rather start from a template, Breakdance has you covered there, too, with 20+ complete website kits. As a bonus, Breakdance has global settings, so you can set your fonts and colors once and forget about it. There are also tons of animation and hover effects onboard so that you can create an awe-inspiring layout with a few clicks. The best part? You get all of this functionality without the bloat. Breakdance has a very lightweight footprint, allowing you to build an extremely fast website.
Best For:
If you're looking for a WordPress website builder that's fast and packed with features, try Breakdance. They offer a limited free version to get familiar with it. You'll likely want to upgrade to the pro version to get the most out of it. That comes with a price, though. As one of the more expensive entries on our list, you'll have to fork over nearly $100 for every website you plan to use it on. If you want something more affordable with more options, opt for Divi.
Pricing: Free, with Pro versions starting at $99.99 annually.
7. Bricks Builder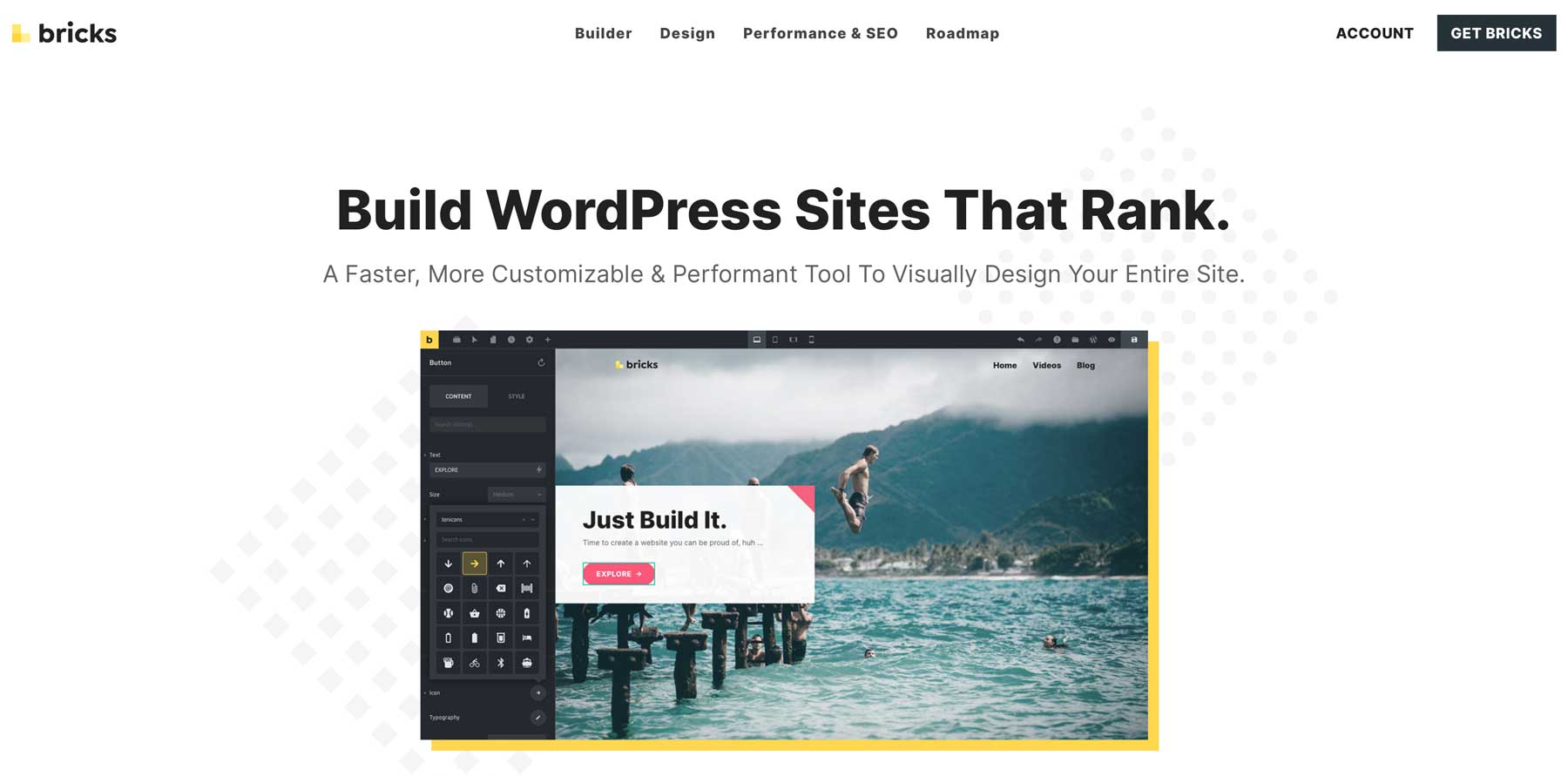 Another relative newcomer in the WordPress website builder realm, Bricks is quickly making waves amongst WordPress users. With two years of development under its belt, Bricks is very responsive to its users and regularly updates its framework. There are quite a few nice features onboard, including a drag-and-drop builder, extensive customization options at the module level, and blazing-fast speed. Designers will appreciate the ability to upload font files and SVGs, while developers will love the ease with which they can build custom PHP hooks or integrate their projects with the Bricks API.
Key Features of Bricks:
Built-in SEO and social media features
Lightweight footprint
Upload custom fonts and SVGs
Designer and developer-friendly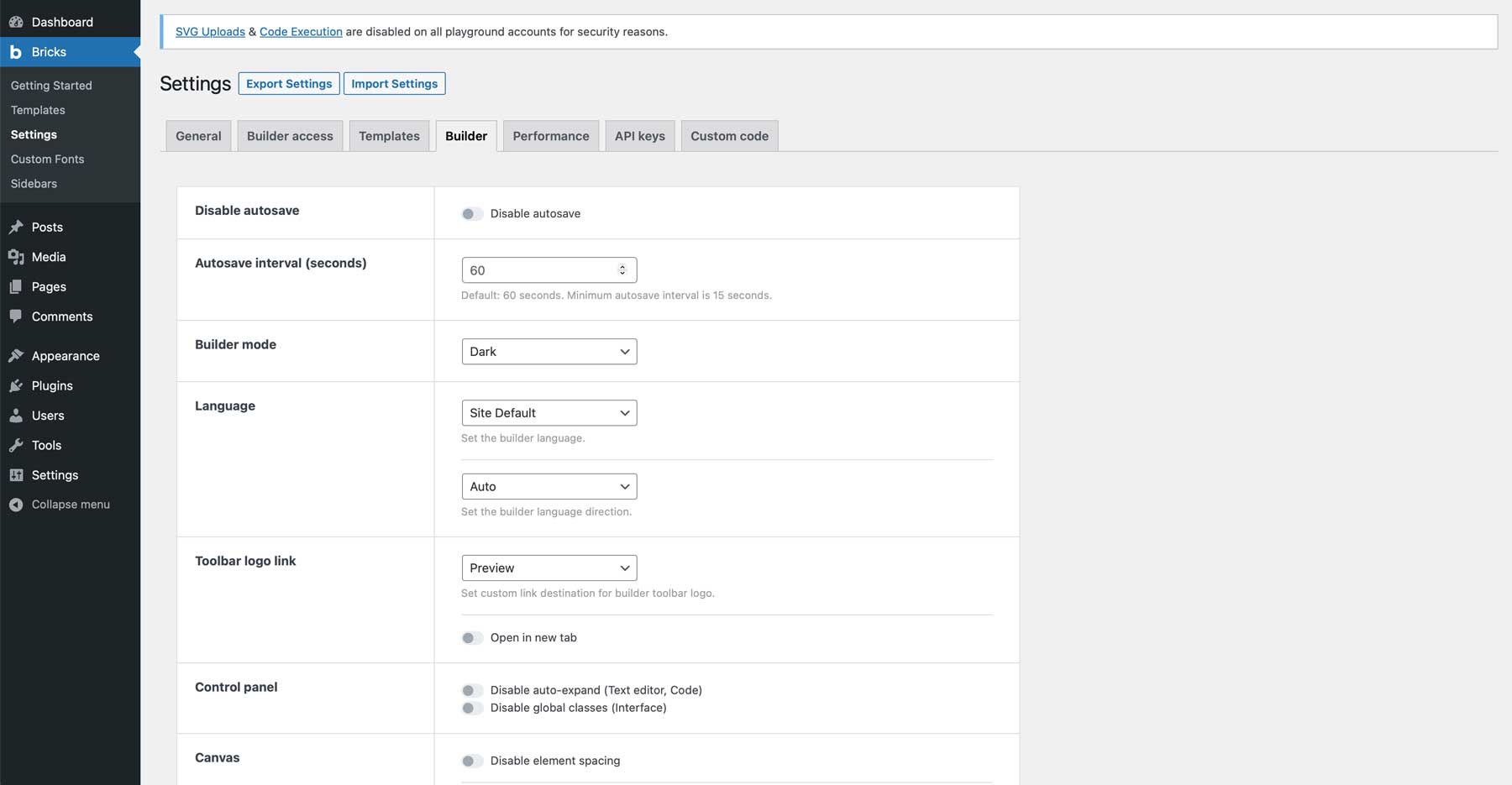 One of the best features of Bricks is the builder settings themselves. You can adjust the autosave settings, activate light or dark mode, and make other tweaks to construct a personalized builder environment that meets your needs. In addition, there are options to limit builder access to specific user roles, adjust performance settings, and whitelist URLs to keep your admin panel locked down.
Best For:
Bricks is another solid choice for building pages, posts, headers, footers, and menus. It does take a little effort to learn the interface, but once you're over the learning curve, there's a lot to love. Furthermore, the customization options for the builder itself are unmatched. If you'd like to try Bricks, you can sign up for the Bricks Playground to get a feel for how it works.
Pricing: Plans start at $99 for a lifetime license (per site).
Comparing the Best WordPress Website Builders
With so many WordPress website builders, choosing one can take time and research. To simplify things, here's a breakdown of the best and which you should select.
Best WordPress Website Builder Price Comparison
We know that when it comes to choosing a WordPress website builder, price is a significant concern. That's especially true if you're just starting. Here's a quick price breakdown of our top picks.
What is the Best WordPress Website Builder?
When choosing the perfect WordPress website builder, the decision ultimately depends on your budget and feature preferences. That said, our list has something for everyone. If you want a website-building powerhouse with unlimited design options, a beginner-friendly interface, and AI-powered tools, then Divi is the way to go. On the other hand, if you're looking for a more simplistic builder and need the ability to white-label WordPress, we suggest giving Beaver Builder a try. You can't go wrong with either option.
Need more plugins? Check out all our articles featuring the best plugins to use in WordPress.
Featured Image via Overearth / shutterstock.com