No matter how you use WordPress – as a business owner, consultant, designer, developer, content writer, researcher, or something else – there's a blog that's an exact match for the WordPress information you need the most. In this article we've featured twenty-six WordPress blogs that cover a range of topics and cater to various audiences. Pick the ones that are best for you and throw them in your Feedly. Then, prepare to be seriously educated about the world's leading website platform.
(Note: the blogs have been listed in alphabetical order.)
BobWP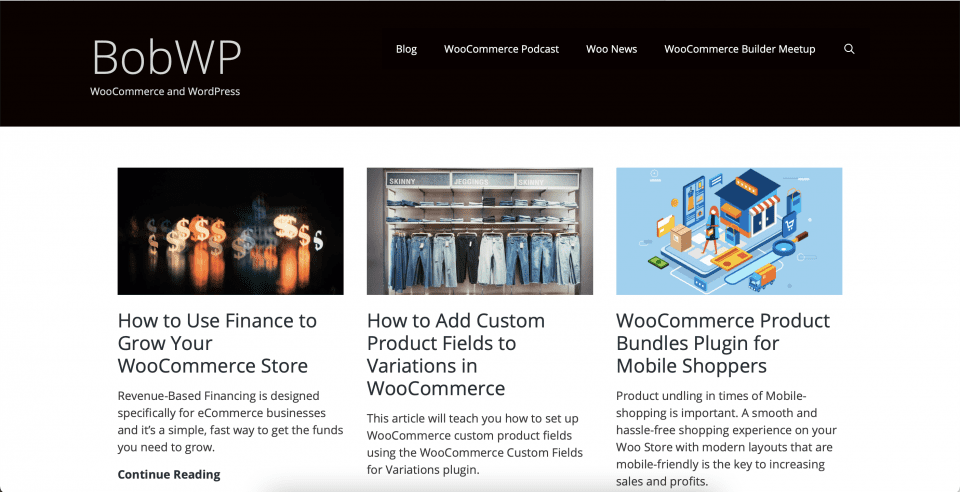 This WordPress-centric blog focuses heavily on WooCommerce. If you're using WordPress to host your WooCommerce shop, the BobWP blog will provide you with must-know info. The content includes how-to guides, but you'll also find learning resources, customer service advice and firsthand experiences with digital tools.
CatsWhoCode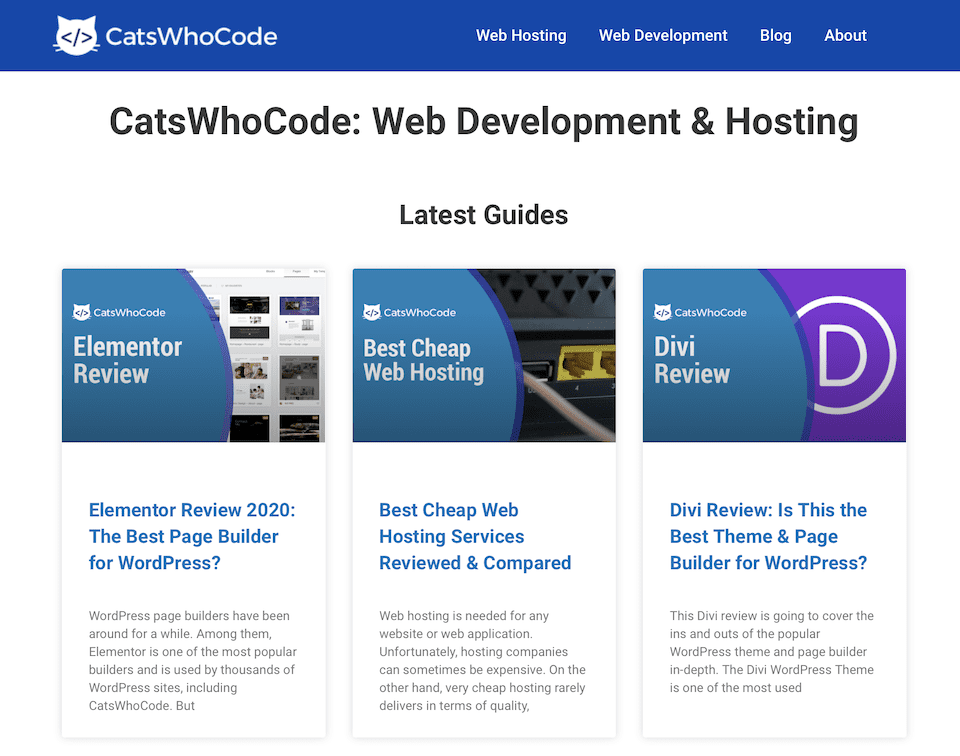 CatsWhoCode is a straightforward blog with content like page builder reviews (including review of our very own WordPress page builder), web hosting comparisons and tips for building high-performing sites. There are even articles about breaking into the field. This blog is for more than beginners, too. For example, some articles cover Vim commands, CSS techniques and SQL queries. (If you don't understand any of that, that's our point – it's for those who speak developer.)
CodeinWP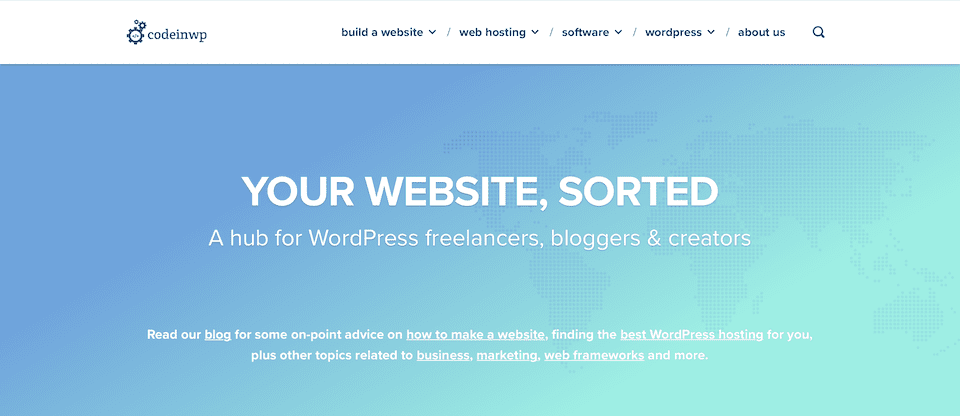 CodeinWP is a great-looking blog, and it also has a ton of useful WordPress information. Moreover, it has content that WordPress users will appreciate even if it doesn't directly relate to building a website. For example, there are pieces about speeding up your Mac or scanning content for plagiarism. The How To section toward the top of the blog has quick links to basics like starting a blog, working with WordPress and improving productivity. And if you scroll down the homepage a bit, you'll find the Funny Dose section with comics.
Elegant Themes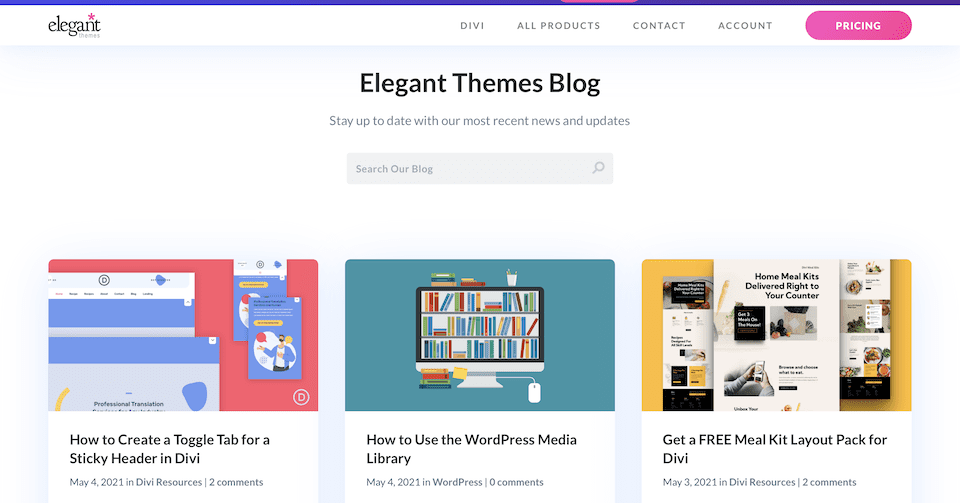 The Elegant Themes blog (yup, that's ours!) has all sorts of content ranging from in-depth how-tos for using Divi (plus creator showcases) to WordPress-specific posts, like tips for using the media library, choosing dedicated plugins and basics like creating and managing pages. We also post guides to social media advertising and other business tools since we know that WordPress isn't the only part of your digital work life. Plus, the blog is where you'll find out about freebies and community meetups.
Kinsta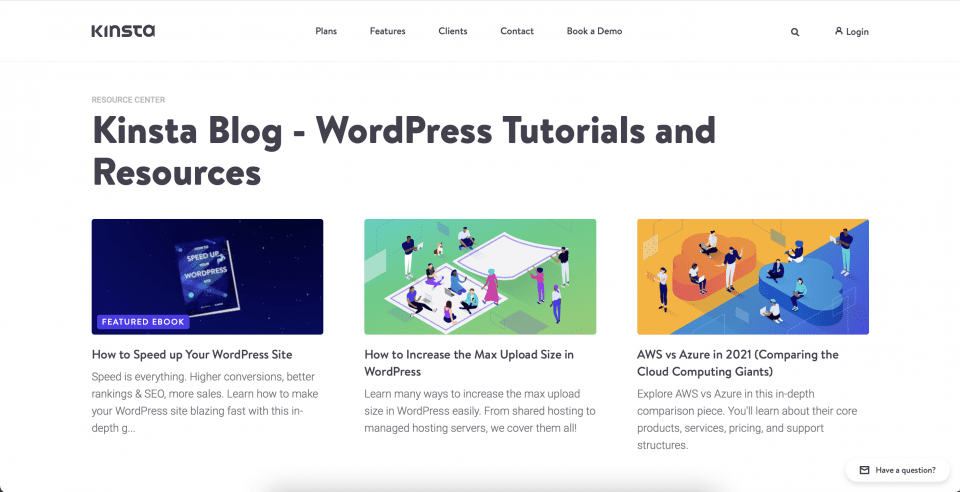 Kinsta is a WordPress hosting service, and they have a regularly updated blog with WordPress resources and tutorials. A lot of their content focuses on optimizing your blog, and there's also WordPress news, industry advice and info (like tips for expanding your design know-how) and troubleshooting articles.
Layout by Flywheel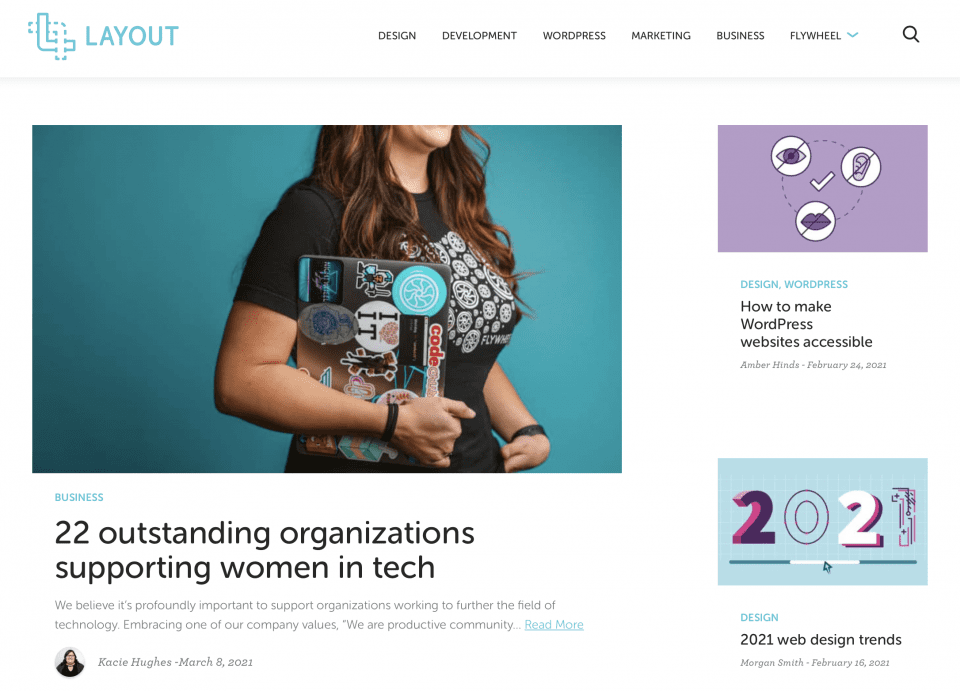 Flywheel produces Local, a development environment that lets you test WordPress sites before actually creating the real site, so it makes sense that they also have an industry-focused blog called Layout. By choosing the "WordPress" option from the top navigation menu, you'll find a collection of all their dedicated blog posts. Content ranges from design inspiration and learning resources to plugin roundups and maintenance tips. And if you want to learn about other topics, the blog also covers design, marketing and more.
ManageWP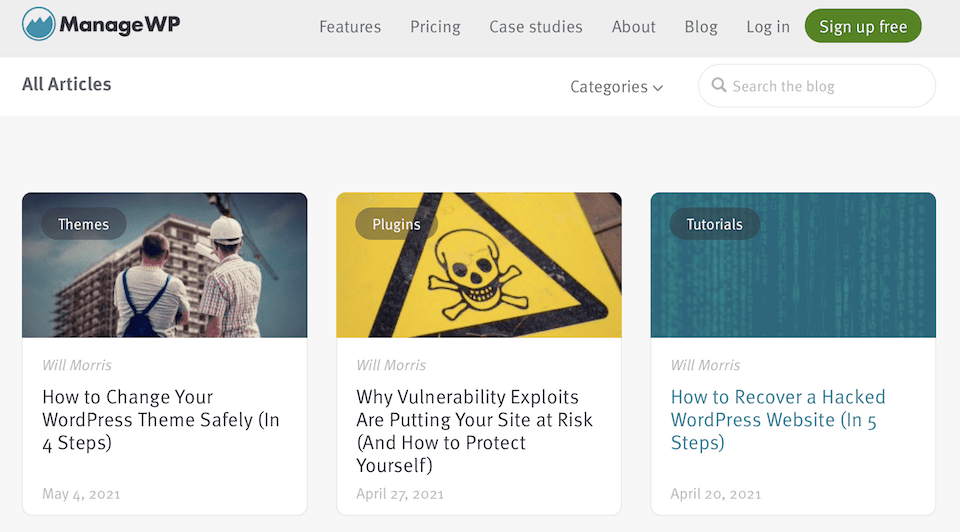 A lot of the content on the ManageWP blog is about WordPress security. You can learn how to protect your site against vulnerabilities, find out the best way to handle updates and choose strong passwords. There are also client-focused articles, like how to sell more of your services and creating website features to impress your customers. The blog touches on topics that others don't as much, like automating your website and hiring WordPress consultants.
Ma.tt

If you don't know him by name, Matt Mullenweg is the founding developer of WordPress (he was 19 when he started it!). His website, which is sub-titled Unlucky in Cards, has information about changes and updates to Automattic and WordPress, along with his own musings on related topics (like why he doesn't like Wix). He also posts about business in general in a think piece-y way, which is always interesting coming from such a leader in the field, whether or not you agree with his opinions.
Pagely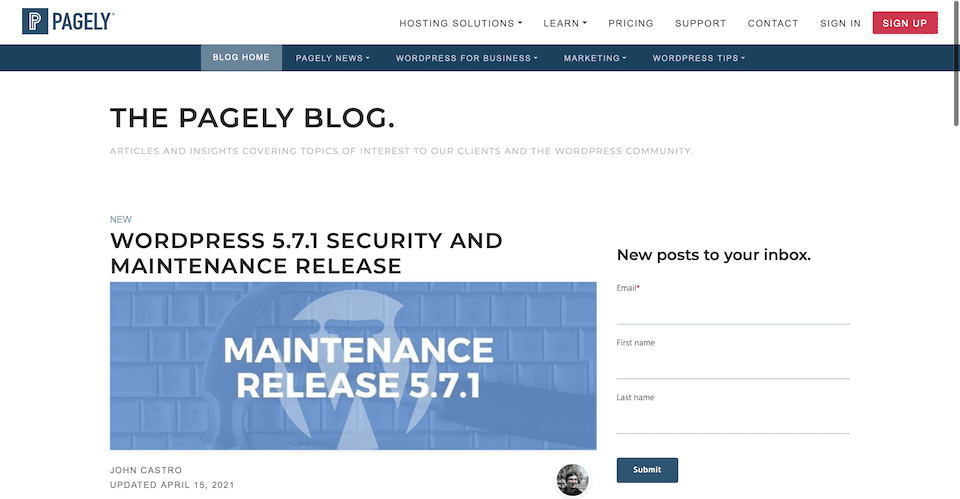 Pagely posts a lot of content about WordPress security, which makes it a must-follow if you're supremely interested in that topic. There are also other WordPress and website articles on there, like prepping your site for traffic spikes, optimizing page load time and choosing a better host. They sometimes post about their own history, like how they feel about managed WordPress and their vision for the future of the company.
Post Status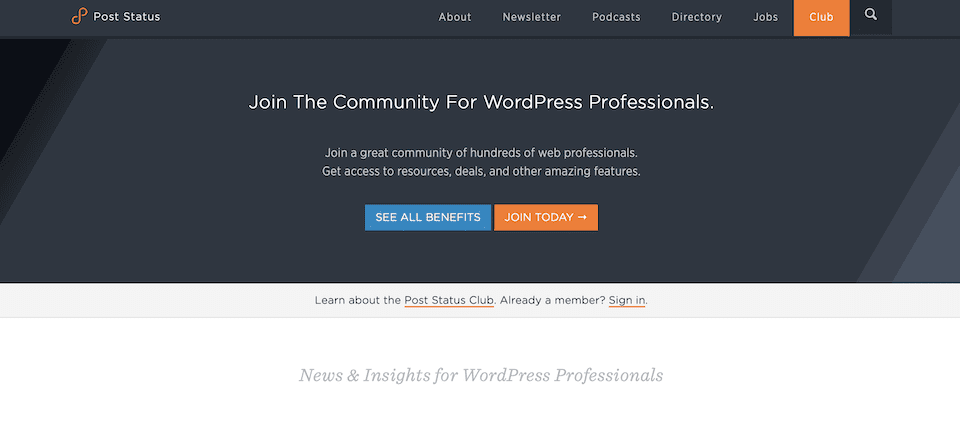 Post Status covers WordPress topics such as coming-soon WordPress features and interviews with professionals on business and WordPress matters. Content is delivered in a few ways via the blog – in addition to articles, you can also attend webinars and tune in to the Post Status Excerpt podcast, where you can hear commentary about industry news. There's also a section for WordPress job openings if you're looking for your next gig.
Smashing Magazine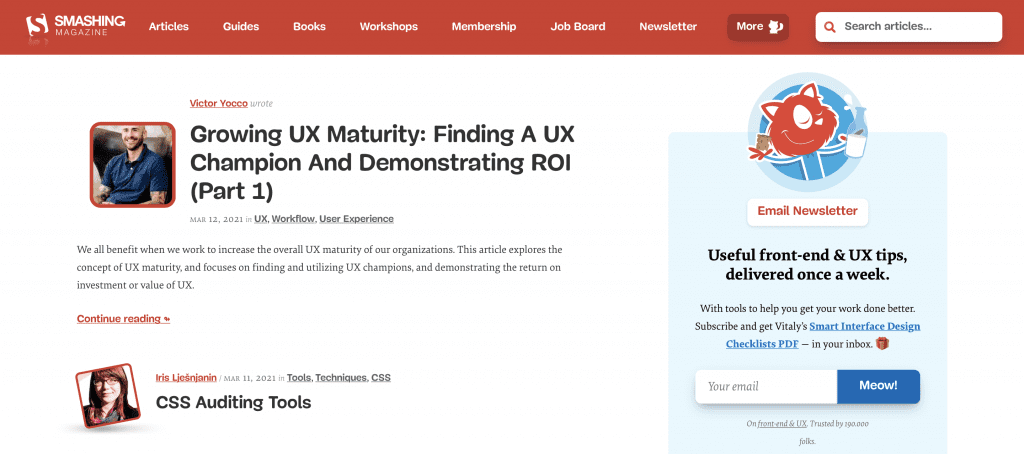 Smashing Magazine's blog is updated just about every day, and posts cover an assortment of topics: Accessibility, career, privacy, UX, etc. The quickest way to access WordPress-related content is by using the search bar on the top-right of the screen. On-topic content includes using GraphQL with WordPress, creating a headless website, running multiple websites from one installation and improving website code.
Sucuri

Sucuri offers website security software, so it's no surprise that their blog mainly revolves around software issues. While not all of their content is WordPress-specific, a lot of it is, and even the information that's more broad will be useful for WordPress site owners to know.
Torque by WP Engine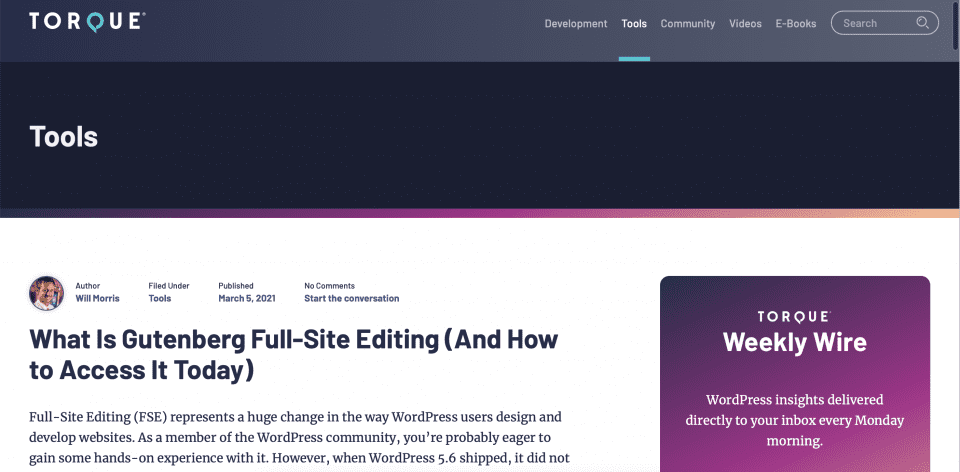 Torque is a WordPress-centered blog featuring interviews with industry professionals (find them all under the Community link), information about the latest digital news that may affect your website (like Google ranking) and how to enhance your website in any number of ways. You can also find video blog posts in case you prefer to watch instead of read.
WooCommerce

WooCommerce is the way to set up an online shop through your WordPress website, and their blog goes beyond their software to help you run a successful store. Topics run the gamut from business ideas and marketing tips to customer stories and shipping how-tos. Even if you're not using WooCommerce, their blog has tons of excellent advice for ecommerce shop owners.
Wordfence

Like a few other entries on this list, Wordfence, a WordPress security provider, has a blog that emphasizes security content. They post about vulnerability patches, plugins that've gone haywire and attacks that you need to know about. There are also tips that go beyond WordPress, like keeping your Mac safe and the latest battles between competing companies.
WordPress.org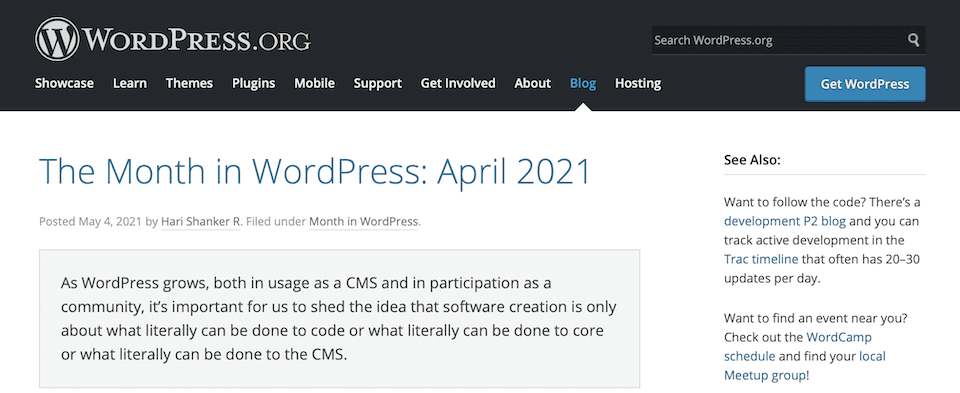 WordPress.org has its own blog, and while you won't necessarily find many beginner how-tos here, you can stay right on top of what's happening with the CMS, not to mention the brand. You'll find out about updates, releases and proposals, WordPress events, the latest user stats and bug fixes. If you're a self-described WordPress nerd – or you want to be – don't skip this one.
WPBeginner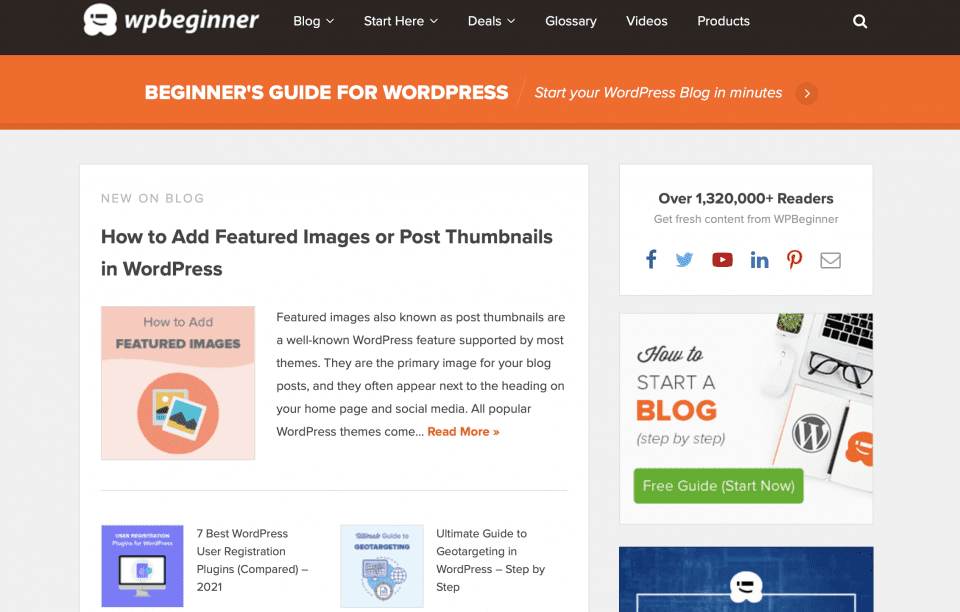 The name of this blog is a bit of a misnomer because it definitely goes beyond beginner-only how-tos. The articles may not drill down into industry speak that only advanced designers or developers will understand. However, its content definitely gives you a ton of tools to outfit your WordPress website in practically any way you can think of. Case in point: If you Google almost any WordPress question, WPBeginner shows up in top search results more often than not.
WP Buffs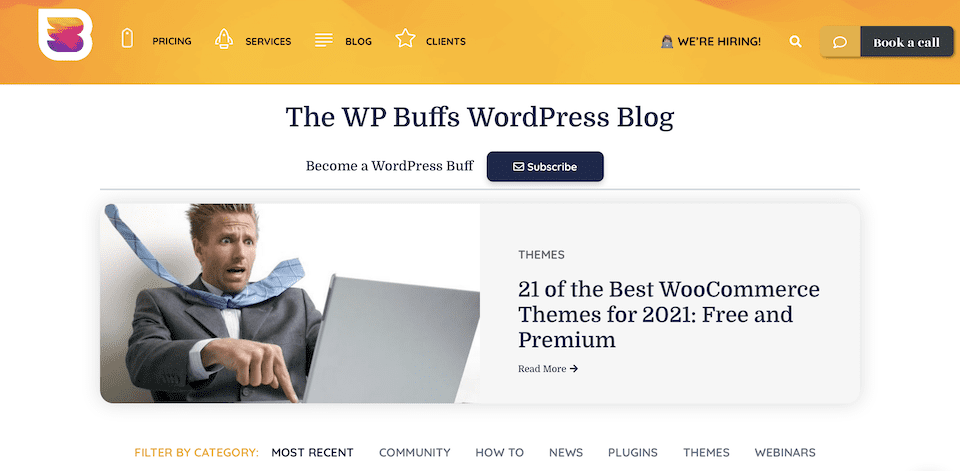 The WP Buffs blog has a lot of beginner- and intermediate-friendly WordPress posts, like adding Google Analytics to your site, fixing HTTP errors and duplicating website pages. They post reviews and overviews of plugins and website platforms, too. There are also distinct categories for themes and plugins, plus a link if you want to watch their webinars.
WPEka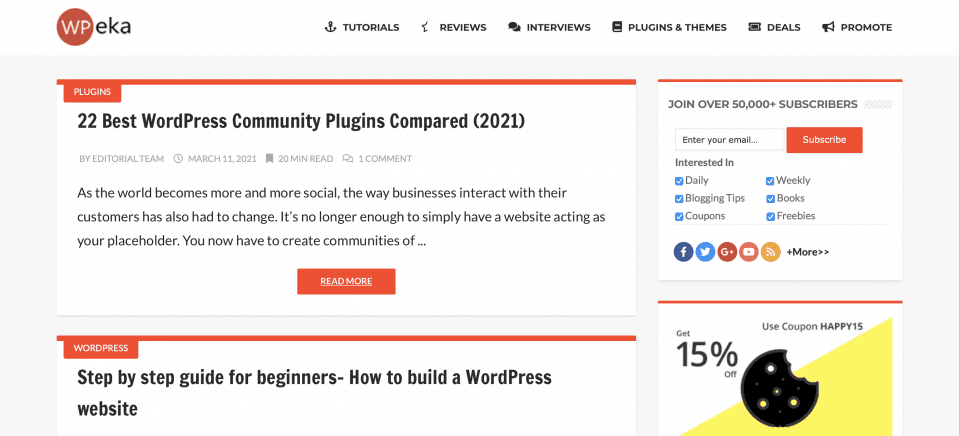 The WPEka blog is for the total WordPress newbie. If you're using WordPress to build your website, but you don't have much tech experience (yet), start here. The types of topics covered include explanations of must-know industry terms (like CRO, which is conversion rate optimization) and super-basic how-tos. There are also plugin recommendations, which are helpful for the web designer who doesn't want to (or doesn't know how to) handle a lot of backend responsibilities.
WPExplorer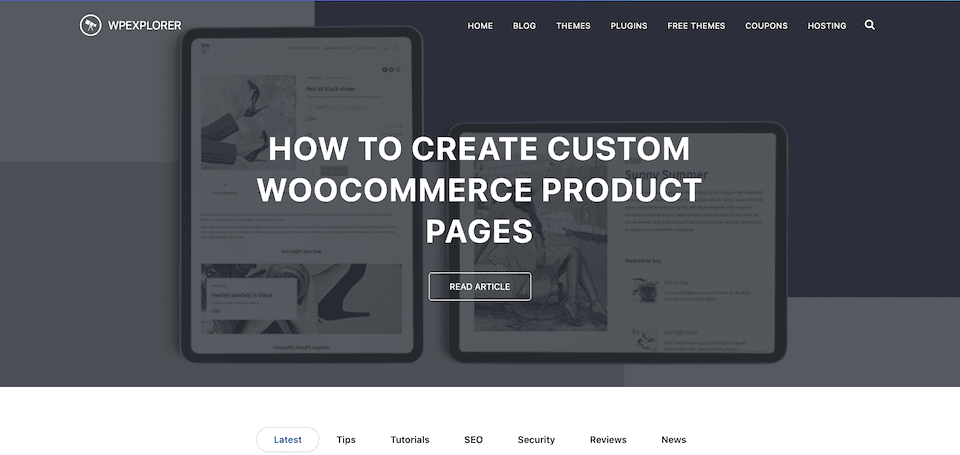 WPExplorer is great for covering your bases when it comes to a WordPress site you're just getting off the ground. They post about topics like choosing SEO-friendly themes, selecting WordPress support services and starting an email marketing campaign. This is a great blog to follow whether you're just getting started or are expanding what was originally a basic, frills-free site.
WPKube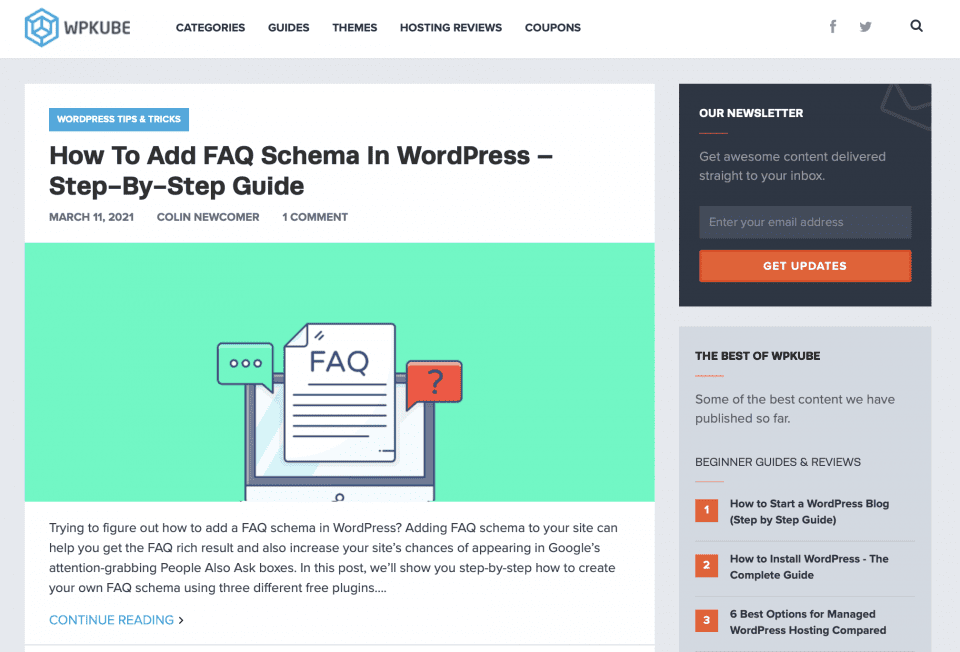 WPKube has tutorials for all levels of users, from beginner to advanced, plus theme roundups for inspiration, plugin reviews and how-tos for creating website elements. They also have facts and news about WordPress, so if you want to stay up-to-date on that niche of the web design industry, this blog's a good one to follow.
WPLift

The WPLift blog has all sorts of website and WordPress content, but the Tips and Tutorials section is our favorite. You can get actionable guidance for everything from hiring freelancers and integrating Google tools with WordPress to creating niche websites and micromanaging posts. Don't miss the WordPress Coupons section of the main website, either, which has savings for hosts, plugins and themes.
WP Mayor
If you like clean layouts, you'll love WP Mayor, a WordPress blog with giveaways, software reviews and roundups of themes, plugins and other tools. There are also guides for doing things like pricing product variations, creating a multilingual site and customizing the footer area. Mixed in are industry-related articles, like product launches and case studies.
WPMU DEV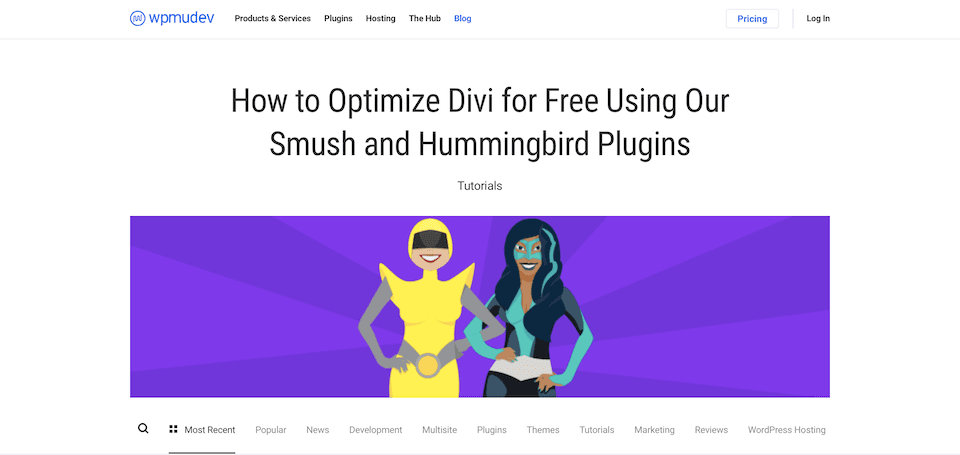 WPMU DEV covers assorted business and website topics, and the best part is that the colorful blog has cute, modern illustrations that say, "Hey, WordPress isn't scary, let's learn about it some more." Get design inspiration through roundups of video themes and clever testimonials. Choose between two services or tools by reading their head-to-heads. And access mega-guides for carrying out WordPress musts, like making your website faster.
WordPress Tavern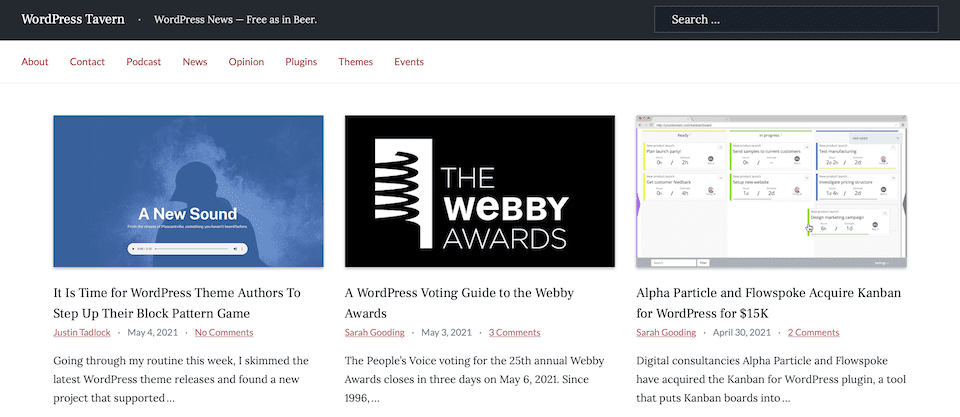 WordPress Tavern isn't a how-to blog like a lot of others on this list. Instead, it's a frequently updated resource for WordPress and industry news. It's an excellent blog to follow if you're a WordPress consultant or if you live and breathe WordPress as the solo developer, designer and everything-er for your own site.
Yoast SEO

Chances are good that you use Yoast on your WordPress blog to make sure your SEO is up to snuff. Their blog goes deep into SEO everything, with regular posts, mini-guides and definitive guides to optimizing your site. We're partial to this blog because the tone is very welcoming – you don't have to understand the tech side of WordPress to understand and employ Yoast's SEO tips.
Wrapping Up
With over two dozen WordPress blogs that range in everything from topic and audience to style, you're sure to have found at least a handful of ones to follow. Choose your favorites, and if you find that your RSS reader or inbox is getting clogged with too many overlapping topics, prune accordingly.
Did we miss your favorite WordPress blog? Tell us about it in the comments!
Featured Image via Nadya Ustyuzhantseva / shutterstock.com