Promotional videos are nothing new. Television ads have been running since the early 1940s. The format and delivery channels might have changed, but this marketing technique is still all about brand awareness and sales. If you incorporate the right elements, you can dramatically boost your business' growth.
In this article, we're going to talk about how your brand can benefit from promotional videos. Then we'll go over four critical elements that most successful ones share, and how you can apply them to your own content.
Let the camera roll!
How Your Brand Can Benefit from Promotional Videos
You've probably seen hundreds of promotional videos in your lifetime. Even if you can't recall most of them, chances are some have impacted your buying decisions at one point or another.
Aside from increasing sales, promotional videos enable you to establish brand awareness. The more 'out there' your name is, the more it becomes ingrained into your potential customers' minds. That means when they're ready to make a purchase or sign up for a service, they're more likely to think of you first.
Small businesses have the most to gain from promotional ads. One prime example is Dollar Shave Club. A single video in 2012 was enough to lift the company from obscurity by getting people to talk about it:
This strategy also works well for businesses that want to 'humanize' their services. For instance, explaining the value of Slack to users who aren't tech-savvy can be complicated. A well-done promotional video can bridge the gap:
In both of these cases, engaging videos helped drive the growth of the business in its infancy. They got the word out to people who might not have found out about these brands through other mediums.
Now, you have more channels than ever available for video marketing, including YouTube, Instagram, Snapchat, and other social media platforms. The audience is there, and with the right approach, a promotional video can help drive customers to your business.
4 Elements of a Successful Promotional Video
Most effective promotional videos have a few features in common. If you can incorporate them into your own efforts, you stand a better chance of viewers walking away with your brand on their minds.
1. The Content is Concise and Gets to the Point
The way we consume content online is very different from how we engage with other mediums. Books and movies, for example, often require our full attention. When it comes to websites, we are more likely to skip information, jump from one tab to another, and miss small details.
As a result, if you want to break through to your audience, you have to be concise. Traditionally, TV ads have always been rather short. On average, they tend to last about 15 seconds. When it comes to online video, YouTube data shows the most popular content tends to run less than ten minutes.
Most of that content does not involve advertisements, though. What this data suggests is that users tend to prefer shorter promotional videos. 15 seconds may not be long enough, however. If you look at the examples we covered so far, they tend to be around two to three minutes long:
This gives you plenty of time for an engaging promotional ad. To keep your video short, you'll want to plan ahead. Wise practices include:
Storyboarding your entire video, so you know what you want to show
Having a script in place, so you don't need to improvise
Timing the length of your script with readings so that you can make adjustments before filming
If big-time directors can cut off parts of their scripts to keep movie lengths reasonable, you can do the same.
2. You Have a Clearly Defined Target Audience
If you're going to market a product, you should have an idea of who is its intended audience is. With that information, you'll know how to frame the story behind it and which benefits to highlight (which we'll talk more about shortly).
We've gone over how you can identify your audience in several of our past articles. User behavior tracking tools such as Google Analytics and Facebook Insights can come in handy to identify your most engaged leads, so you don't have to rely on intuition alone: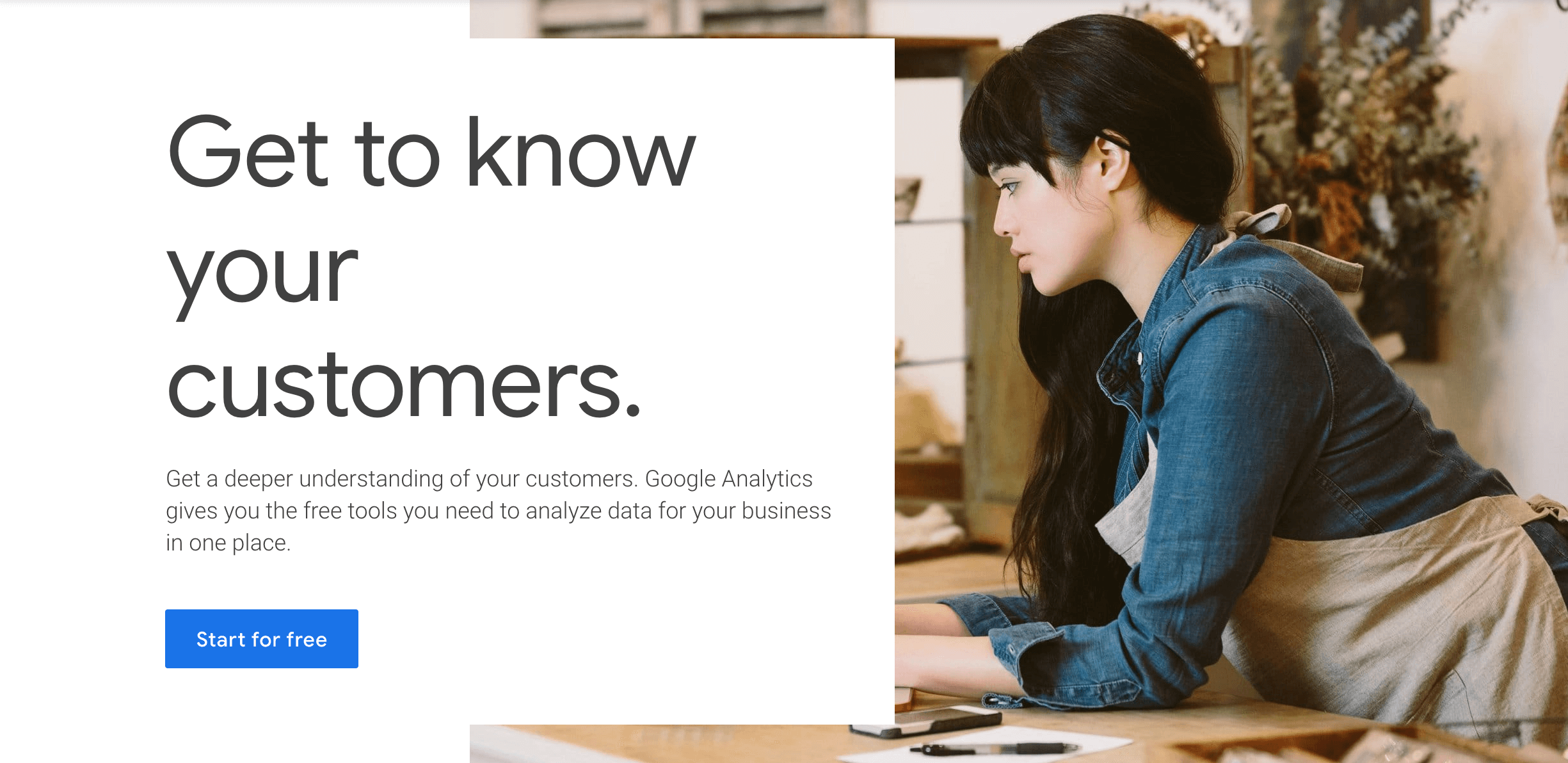 Creating personas for your audience can also help you understand your potential customers better. When you consider your brand from an outside perspective, you may be able to better frame your promotional videos and other marketing efforts.
3. Your Product's Benefits to the Viewer Are Highlighted
Knowing who your target audience is should help you gain an understanding of what their needs are. Take Divi, for example. One of the primary benefits of our theme is that it helps users build complex websites, even without any web development knowledge.
If you check out Divi's promotional video, you'll notice that idea is front and center:
The video highlights specific advantages such as simplifying a complicated process, being able to see the changes you're making in real-time, and more. These are significant pluses that can impact our viewers' decisions to convert or not.
If you're going to create a video to market a specific product or service, it helps to know the following:
What problems does this product solve?
Who can benefit the most from it?
Which features, in particular, will they care the most about?
Number three is vital since you want to keep your promotional video concise. During the planning stage, outline the elements you want to include within your script. If your content is starting to run a bit long, then you may need to cut some of the 'less important' benefits.
4. The Video Frames Your Product Through a Story
An element of storytelling is what separates a decent promotional video from something that people will remember later (and hopefully share with others). An example of this comes from a Kickstarter created by Tim Schafer.
Many crowdfunding projects put the focus of their promotional videos on the products they hope to launch with the money they raise. That's not a bad approach, as we've talked about so far.
However, there are multiple ways you can frame a promotional video. If you use a personal story – like Tim's about trying to pursue his passion even when it's not profitable – it's much more likely that viewers might connect with it:
This short and fun promotional video went on to help Tim raise over $3 million for his Kickstarter campaign.
For a more recent example, take a look at this promotional video for Divi, told from the perspective of Geno Quiroz:
Geno built a successful business with Divi. Framing this video from his perspective enables us to boost brand awareness, show off our theme's benefits to professionals, and highlight one of our users.
Using storytelling is a formula that can work across the board for promotional videos of all types. Some of the most common approaches include:
Talking about how your business came to be
Showcasing one of your customers and how your business has improved their life
Discussing the process behind how to create your products
The right story can make for a promotional video people don't soon forget, so don't be afraid to experiment.
Conclusion
You may not have considered promotional videos as a marketing tool due to cost or complexity. Depending on the scope of your project, those are valid concerns. However, now more than ever, you have access to tools that enable you to create top-notch content even if you don't have a lot of (or any) experience.
If you want to make sure your promotional video hits the right marks, keep these four elements in mind:
The content is concise and gets to the point.
You have a clearly defined target audience.
Your product's benefits to the viewer are highlighted.
The video frames your product through a story.
Do you have any questions about how to create a successful promotional video? Let us know in the comments section below!
Article thumbnail image by TarikVision / shutterstock.com