With the growth of Artificial Intelligence, AI-powered text-to-speech (TTS) is booming, and for good reason. Its potential can enhance accessibility, reduce cognitive load, improve adaptability, and have many business benefits.
PlayHT serves as a versatile tool with vast applications, from producing voiceovers for videos to crafting audiobooks. In this post, we will take a deeper look into its distinct features, potential uses, pricing, and other relevant information. Let's dive in!
What Is PlayHT?
PlayHT is an incredible AI-powered text-to-speech software that effortlessly converts written content into captivating audio with many languages and accents. It caters to diverse needs such as voiceovers, podcasts, or any other form of spoken word.
Natural language processing techniques power this remarkable tool and ensure top-notch audio realistic output. Moreover, it provides users with customizable options, including pitch control, speed adjustment, tone modulation, and various emotion selections to deliver a genuinely authentic auditory experience.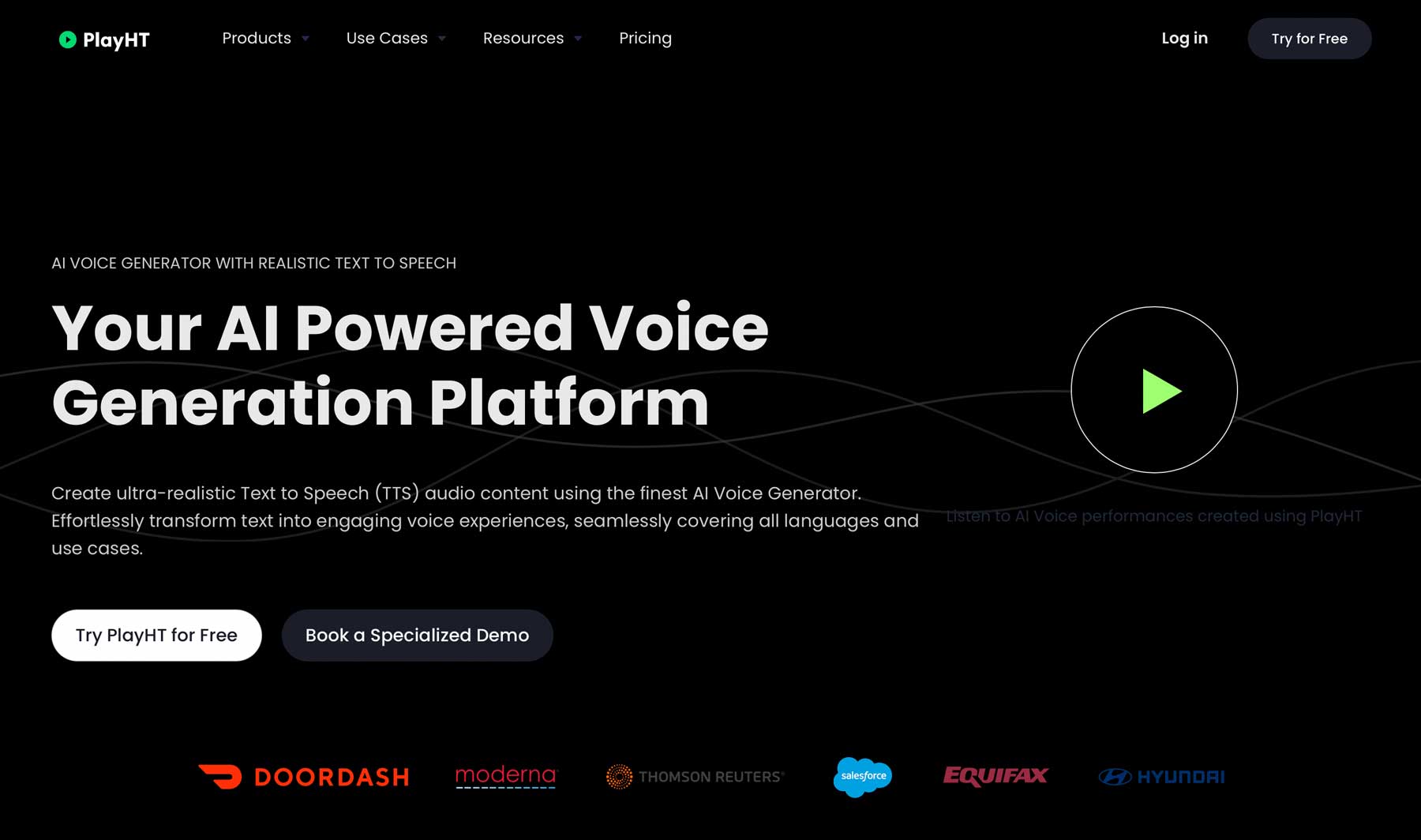 Features Of PlayHT
PlayHT is a user-friendly text-to-speech (TTS) software that uses AI to transform written text into lifelike audio. It's exceptional for quickly generating high-quality audio from textual content and catering to diverse requirements. The following are some of its great features:
Subscribe To Our Youtube Channel
800+ AI Voices
PlayHT is your go-to platform for audio overdubbing needs, with a wide range of voices to choose from. Whether you need a standard, realistic, or ultra-realistic voice, PlayHT has you covered with 800 voices.
With voices spanning genders and ages, from male and female to youth, adults, seniors, and kids, you will surely find the perfect voice for your project.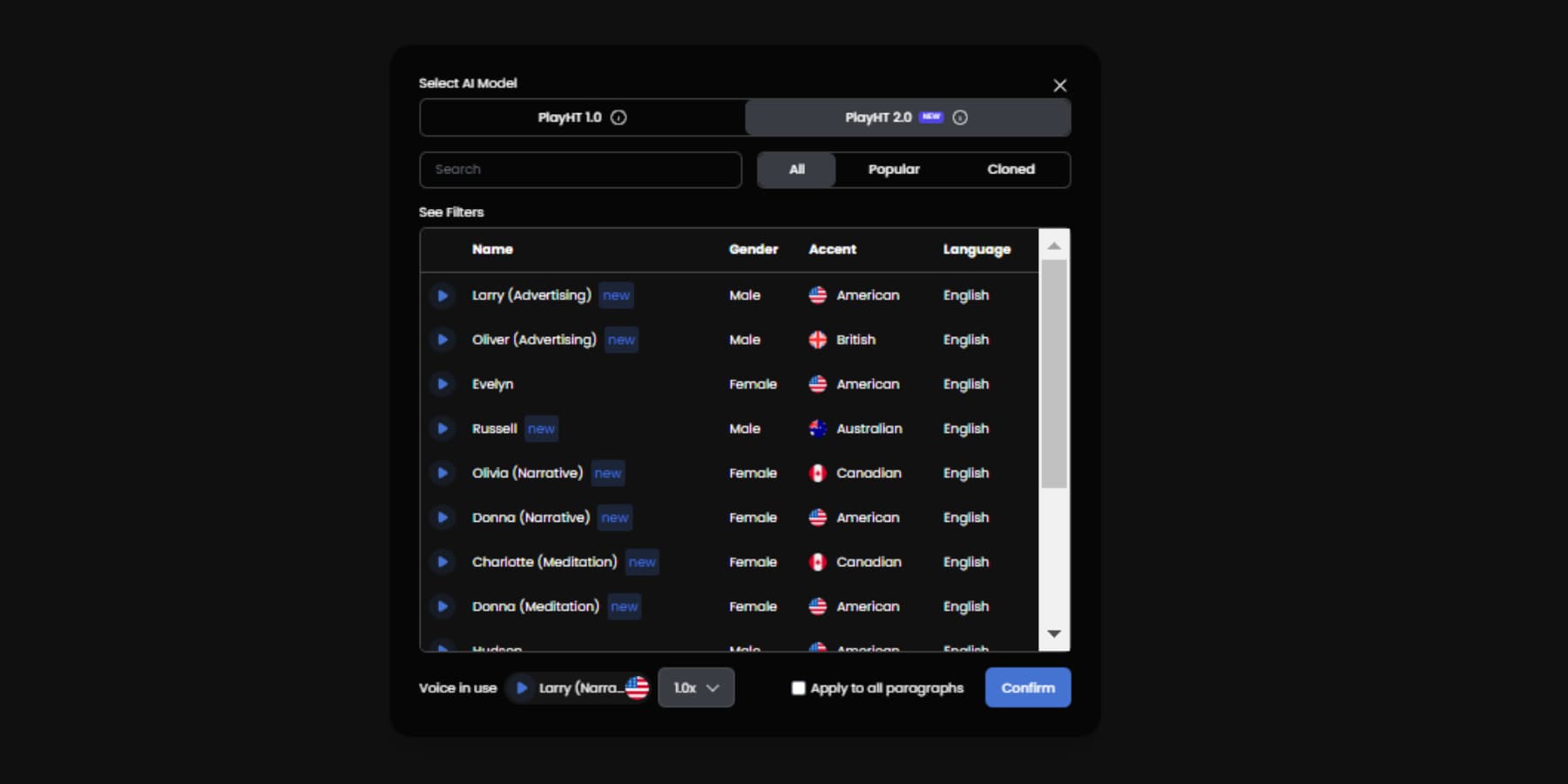 Supports 140+ Languages
PlayHT offers a wide range of voices in over 140 languages and dialects. Its advanced features enable you to create professional audio content effortlessly, connecting with your target audience effectively.
With support for various dialects, PlayHT provides access to diverse languages and accents that captivate global audiences.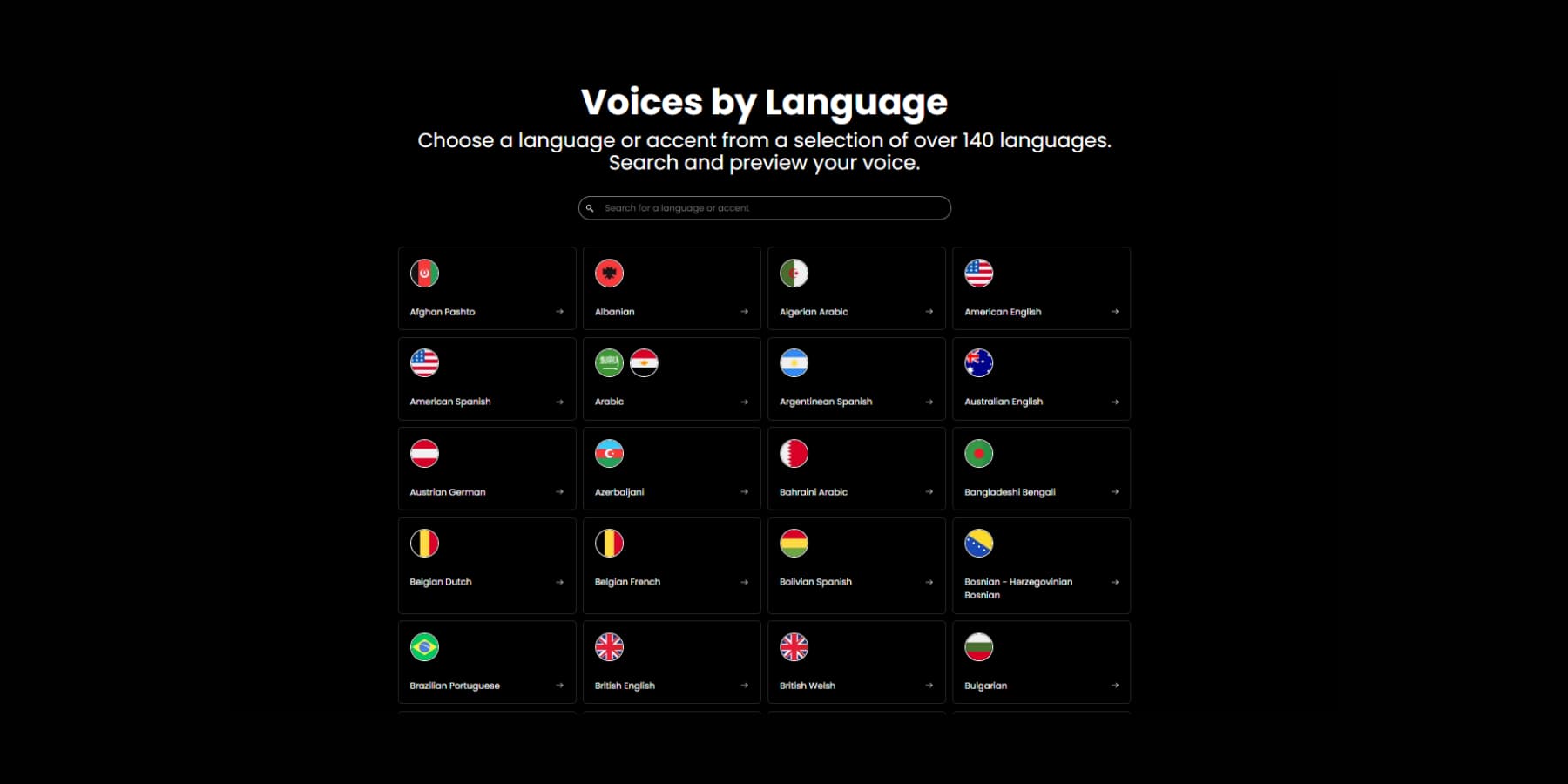 Expressive Speech Styles
PlayHT's machine learning technology delivers natural-sounding voices you'll love. Choose the perfect style to match your content from a wide range of options, including Newscaster, Customer Service, Chat, Conversational, Cheerful, and Empathetic.
Voices are available in these speech styles, regardless of the speaker's gender.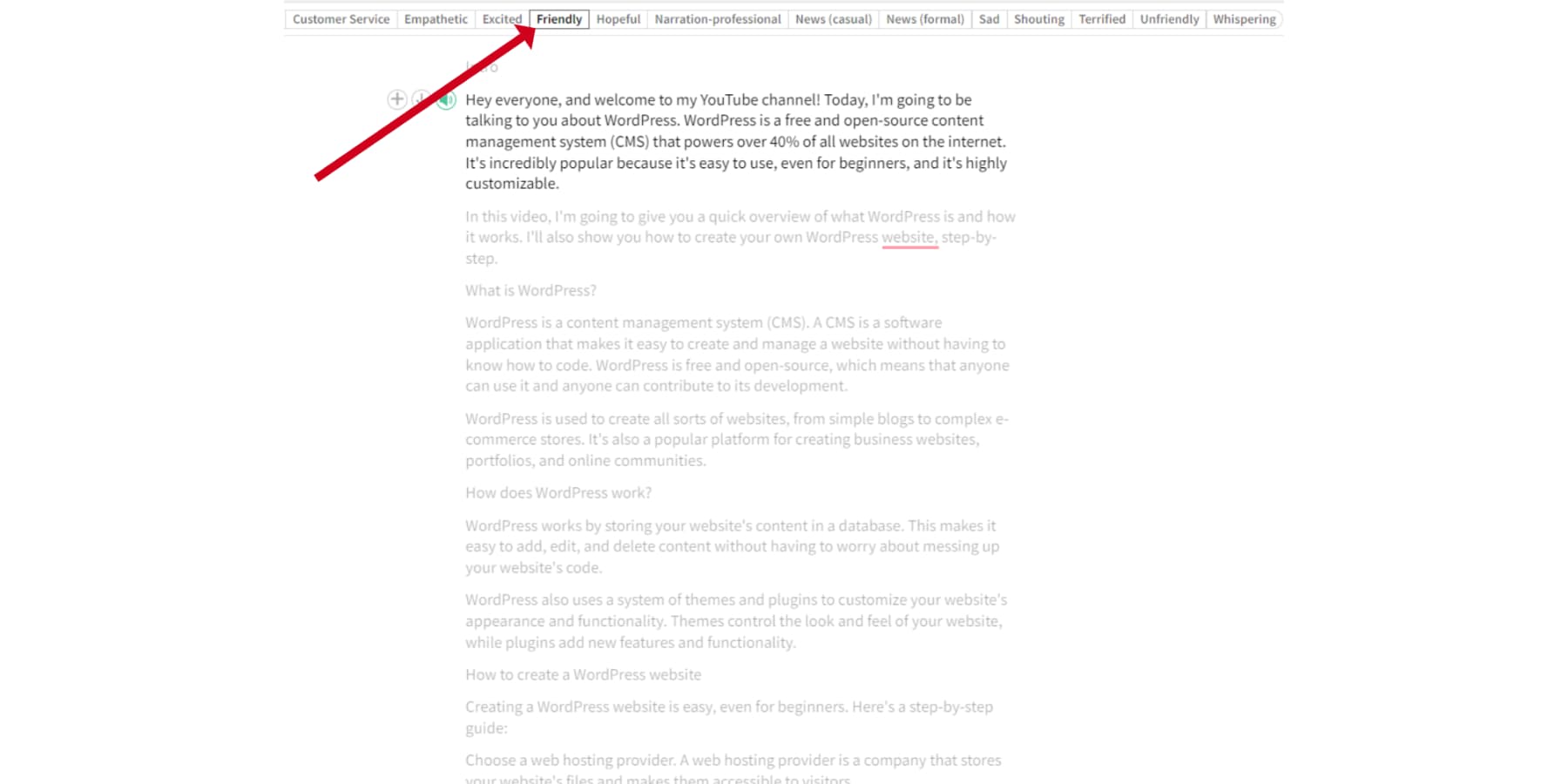 Voice Cloning
PlayHT's voice cloning feature lets you personalize voices to match your project's style, tone, and emotion perfectly. This is ideal for video games or movies where characters require a distinct voice.
PlayHT will work with you to understand your specific requirements, collect audio recordings, train models to speak in the desired voice and guide you through the process of creating audio content using that customized voice.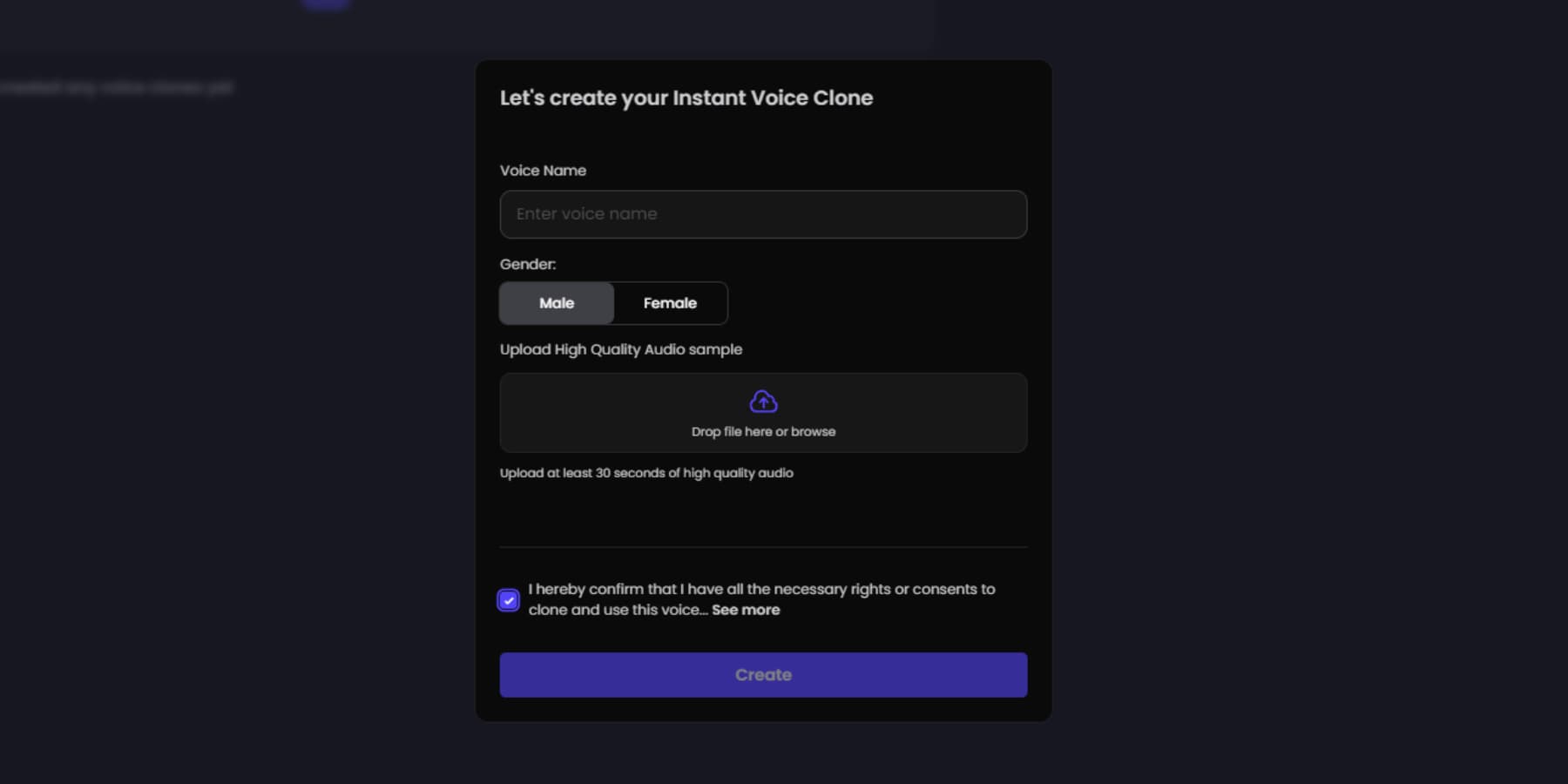 Custom Pauses
You can add custom pauses and set pause durations for punctuation marks to give it the right flow. PlayHT also lets you define default pause durations, so it's super convenient!
Plus, in your dashboard settings, you can easily customize and set default duration options for all kinds of punctuation marks.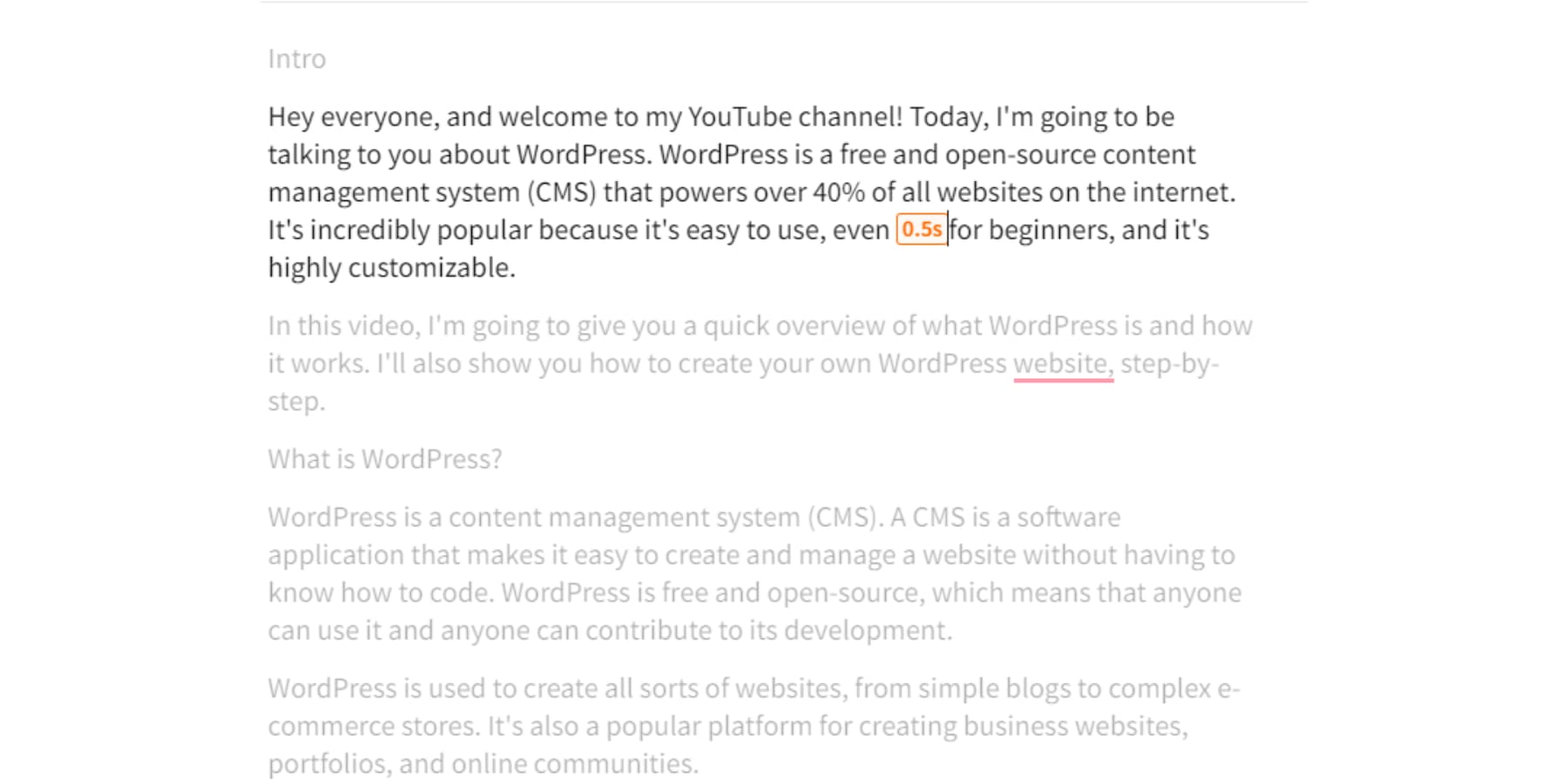 Custom Pronunciations
With PlayHT, you have the ability to customize how voices pronounce specific words. Whether it's brand names, niche-specific terminologies, or abbreviations, you can input a text or phoneme, and PlayHT will accurately pronounce it according to your preference.
This feature is especially useful when dealing with technical words and industrial terms or ensuring the correct pronunciation of names in your audio projects.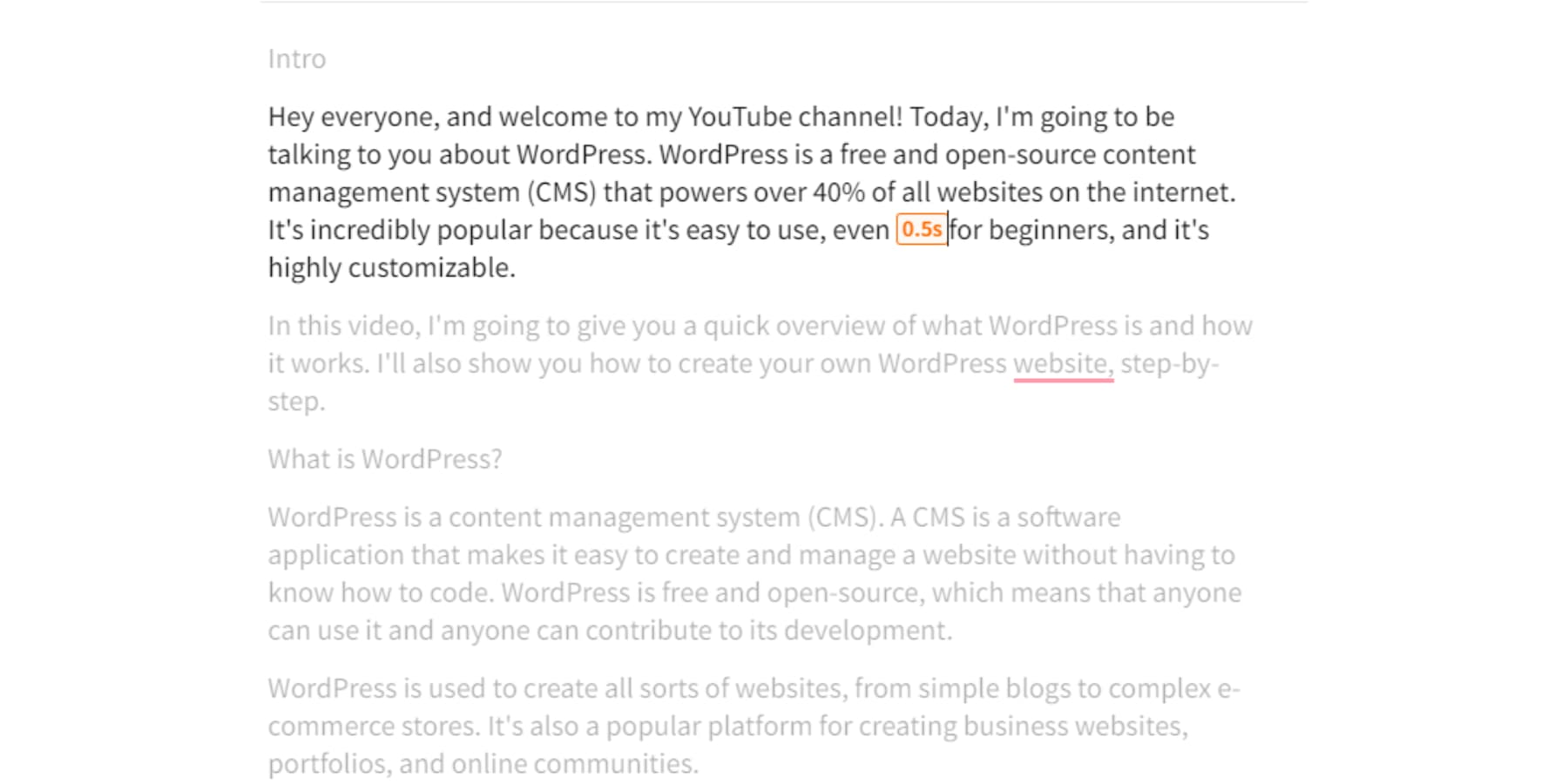 Conversational TTS
Excitingly, PlayHT lets you add a splash of liveliness to your videos by bringing them to life with simulated real conversations using different voices for each speaker.
Whether you're producing educational content, podcasts, explainer videos, or simply looking for an entertaining way to engage with friends, this fantastic feature opens up limitless possibilities for unleashing your creativity.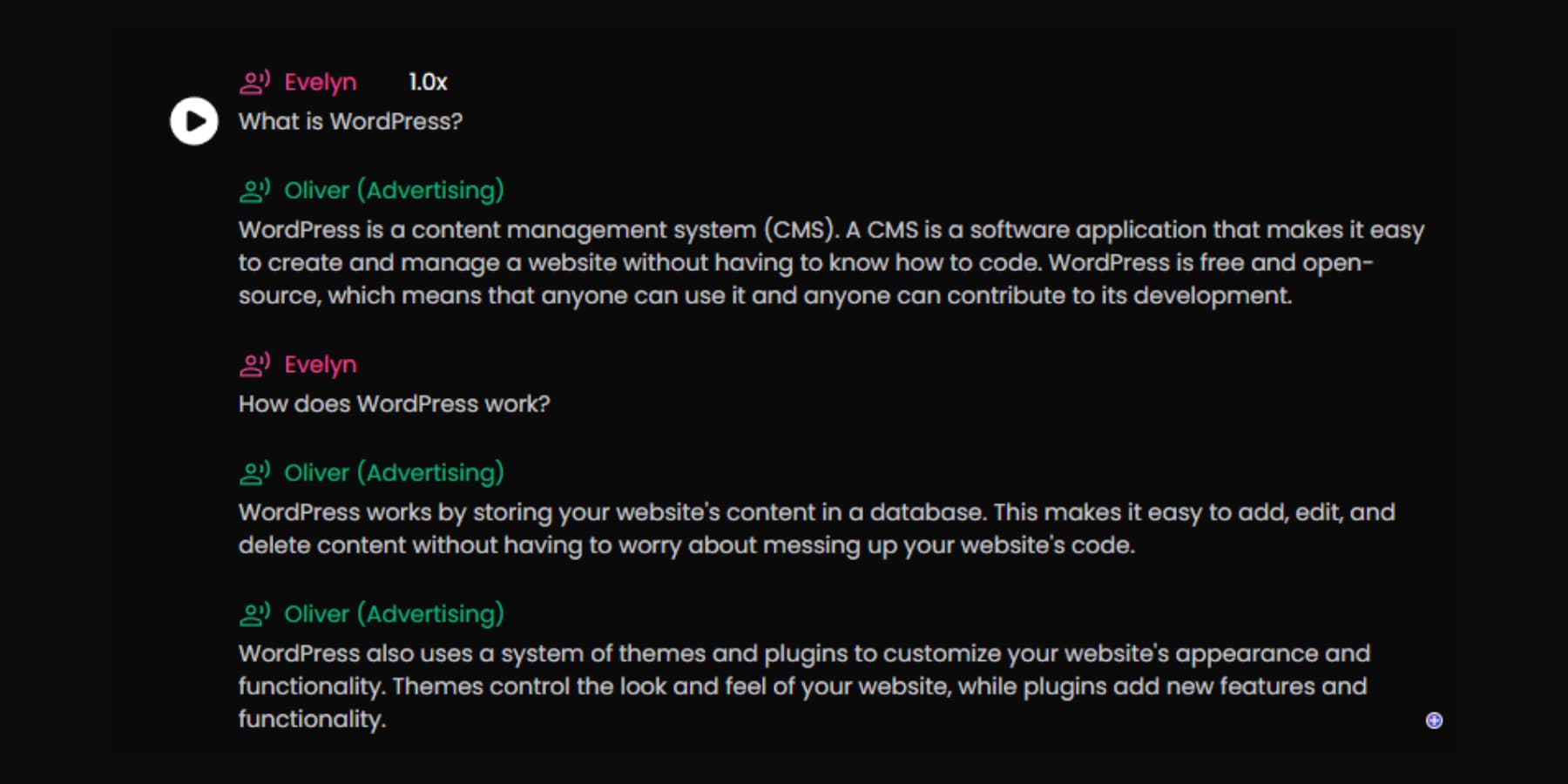 Unlimited Downloads
PlayHT makes it easy for you to get your audio just right. Thanks to the preview feature, you can listen before committing to the conversion process. It's a valuable tool to confirm that the audio meets your expectations.
If you're not quite set for conversion, feel free to save your drafts for another time. Want to save your work instantly? Go right ahead. What makes PlayHT stand out is its unlimited access. No restrictions on download times or revisions. Get it right, at your pace.
Integrations
PlayHT works with many other platforms to give you the best audio experience possible. These integrations make it easy to share your audio projects on different media without any trouble.
Some of its many integration options are WordPress and Zapier – which lets you connect with over 5,000 other web applications and improve your workflows in new and exciting ways.
How To Use PlayHT?
Just log in to the PlayHT platform and head over to the Studio. Once you're there, choose your favorite voice type and enter your text of choice. Please select a language option that suits you best and convert it into speech. And voila! You can now download or embed the generated audio, edit it if needed, and easily share it with others. Now, let's explore some use cases for this fantastic tool:
Creating Educational Content
PlayHT's user-friendly features allow you to create an interactive learning experience like never before easily! By generating AI voices for corporate training materials, eLearning courses, and language school syllabi, you can add a captivating element to the content that engages learners and diverse individuals.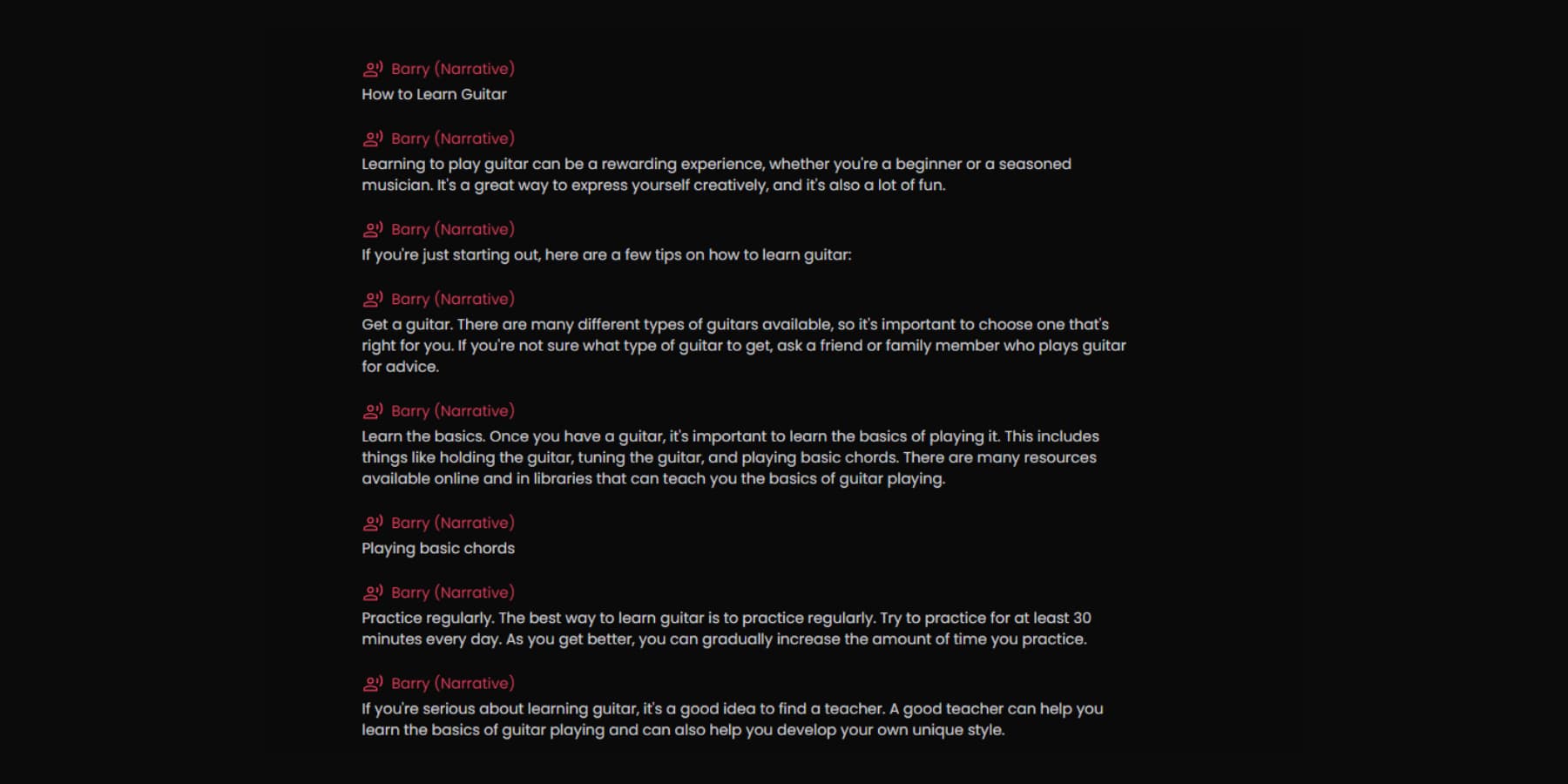 Increase Accessibility Of Your Website
PlayHT lets you add TTS narration to your website in over 90 languages and accents, with customizable audio settings and playback controls. This makes your website more accessible, boosts engagement, reduces bounce rates, and improves SEO.
If you're using WordPress, you can easily get this feature using its WordPress plugin.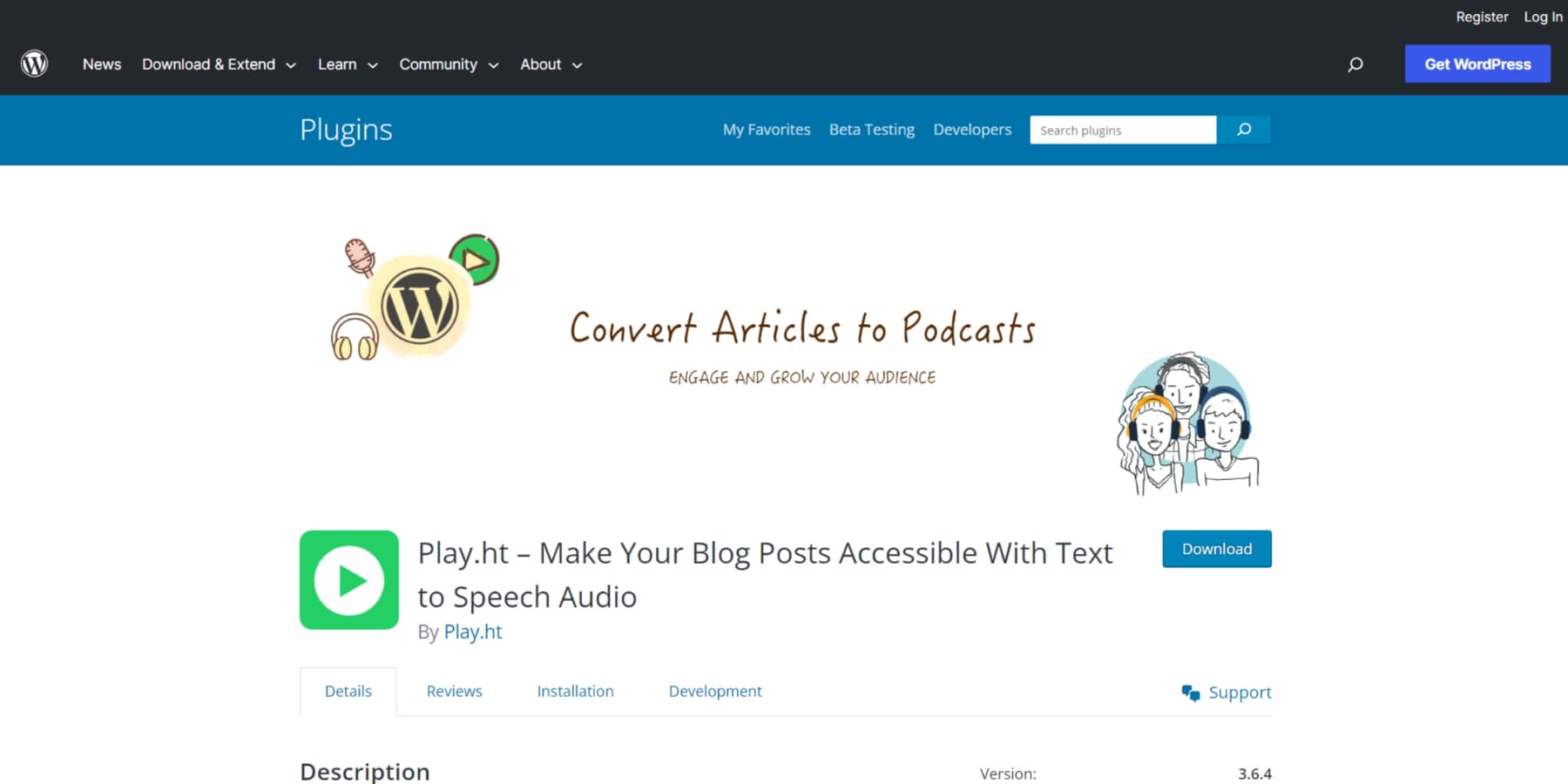 Voice Ads For Your Products
PlayHT helps you create super high-quality voiceovers for all your advertisements, grabbing your audience's attention and making your content more engaging than ever before. With tons of voices with different accents, genders, and tones to choose from, you can easily create natural-sounding voiceovers without hiring a professional or spending hours recording and editing yourself.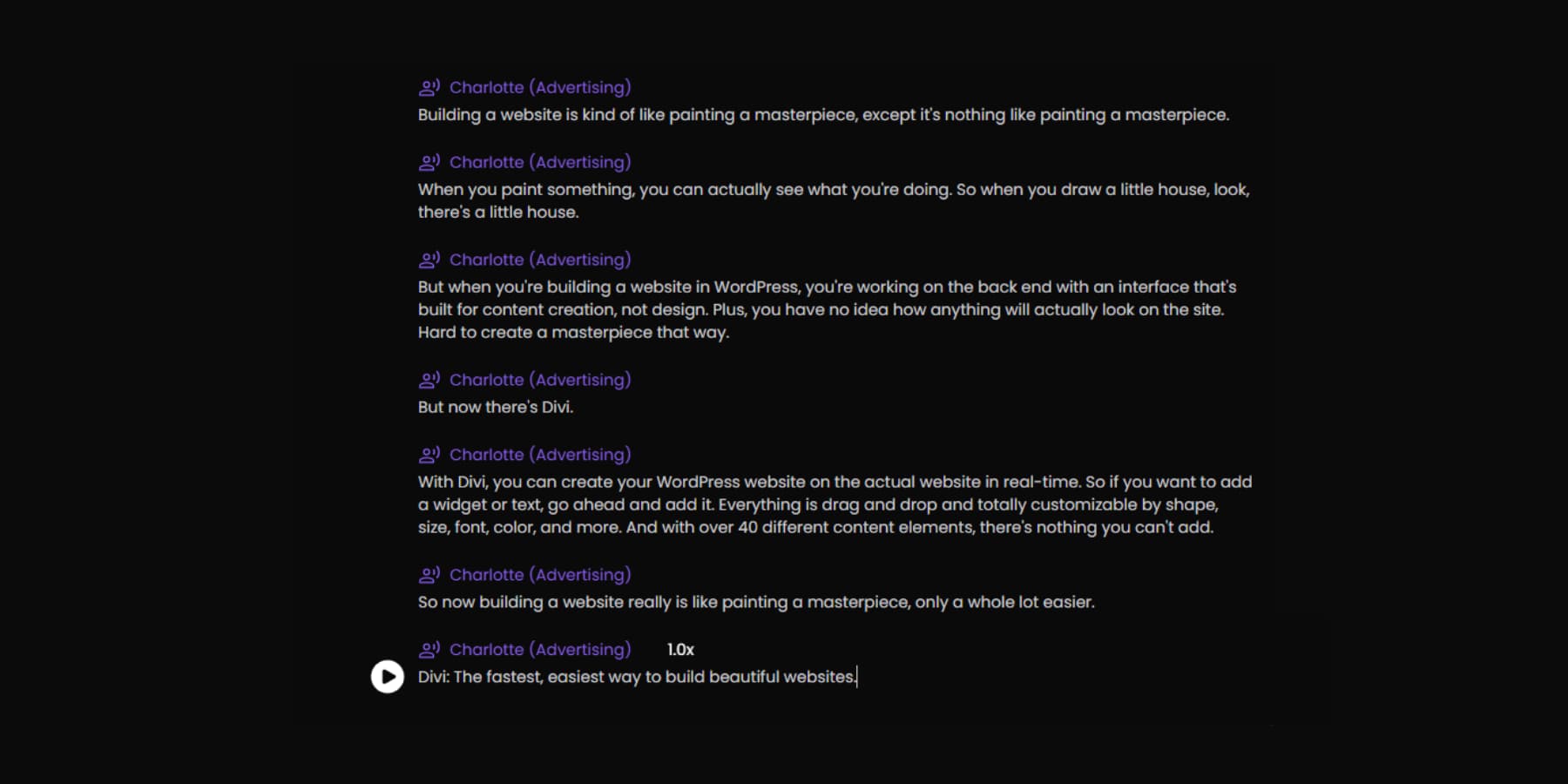 Create Mascots
A mascot for your business can create a memorable, engaging, and fun visual identity, connecting with your target audience emotionally and building stronger customer relationships. With PlayHT's vast range of tones, voices, and styles, you can easily create a unique voice for your fun mascot, making it more memorable and engaging.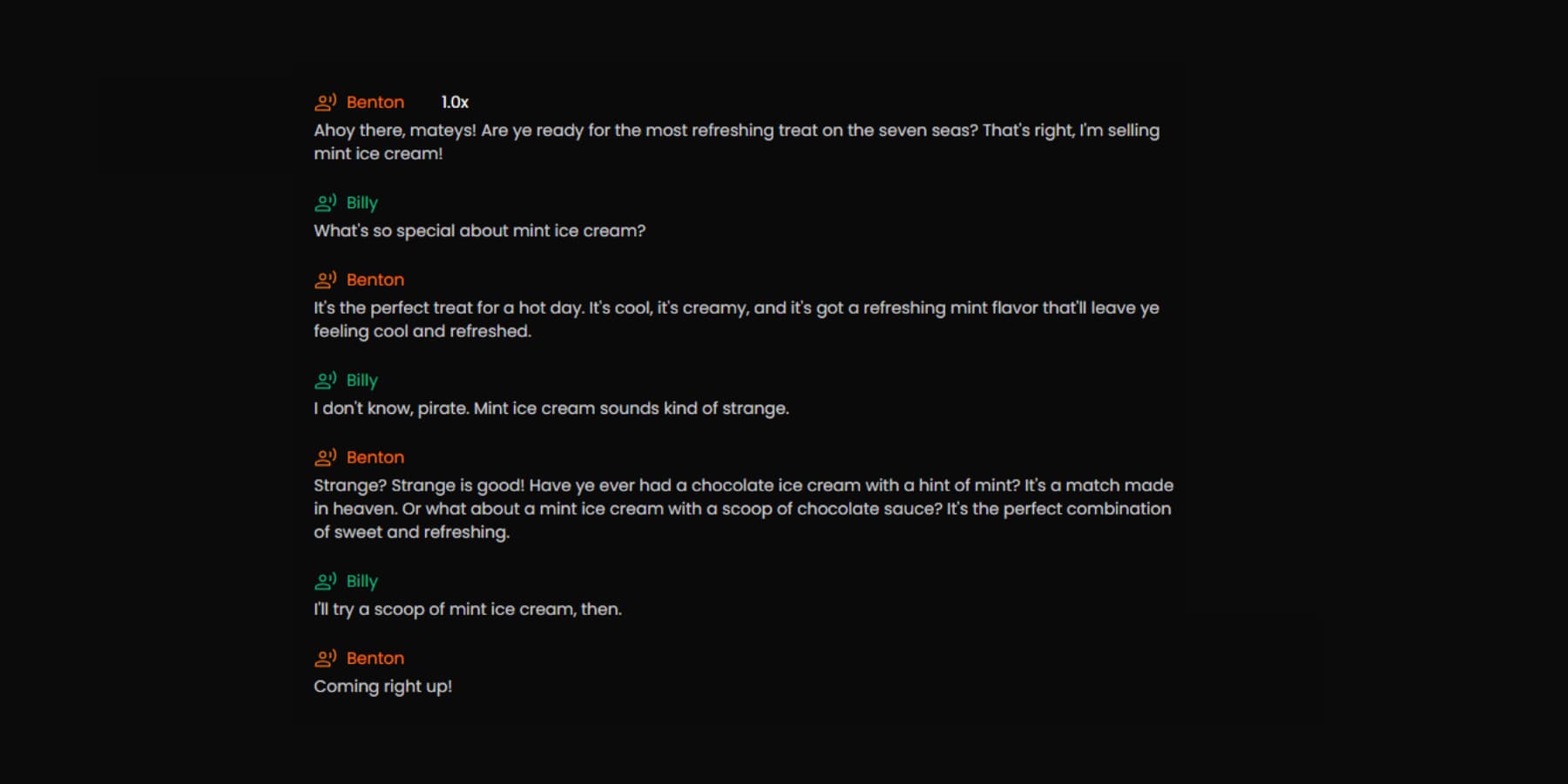 Improve YouTube or TikTok Videos
PlayHT's AI voice generator makes your YouTube and TikTok videos more engaging and accessible. Whether creating educational videos, explainer videos, comedic skits, documentaries, product demos, or just for fun, PlayHT can help you reach a new audience and keep them coming back for more.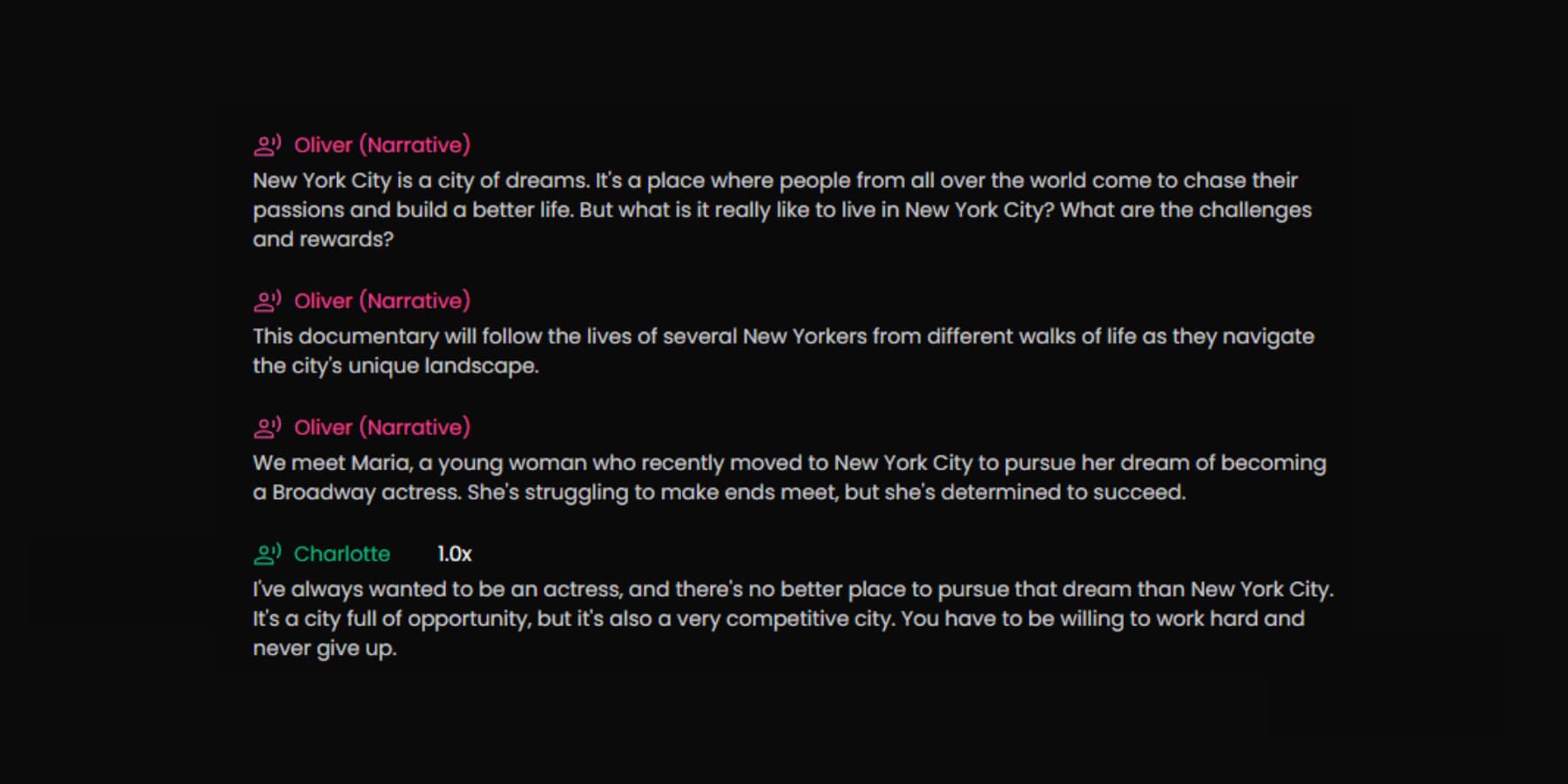 PlayHT Pricing
PlayHT offers two pricing plans: Creator ($39/month), which includes 50,000 words per month, access to all voices, 15 cloned voices, API access, permission to use commercially, unlimited previews, and downloads; and Pro ($99/month), which includes 200,000 words per month, 50 cloned voices, 1 High Fidelity cloned voice (better quality) along with all features Creator plan includes. Purchasing these plans annually will also give you a 20% Discount.
There is also a free plan with 2,500 free words per month and one cloned voice. You can use the free plan for non-commercial purposes, but you must give credit to PlayHT.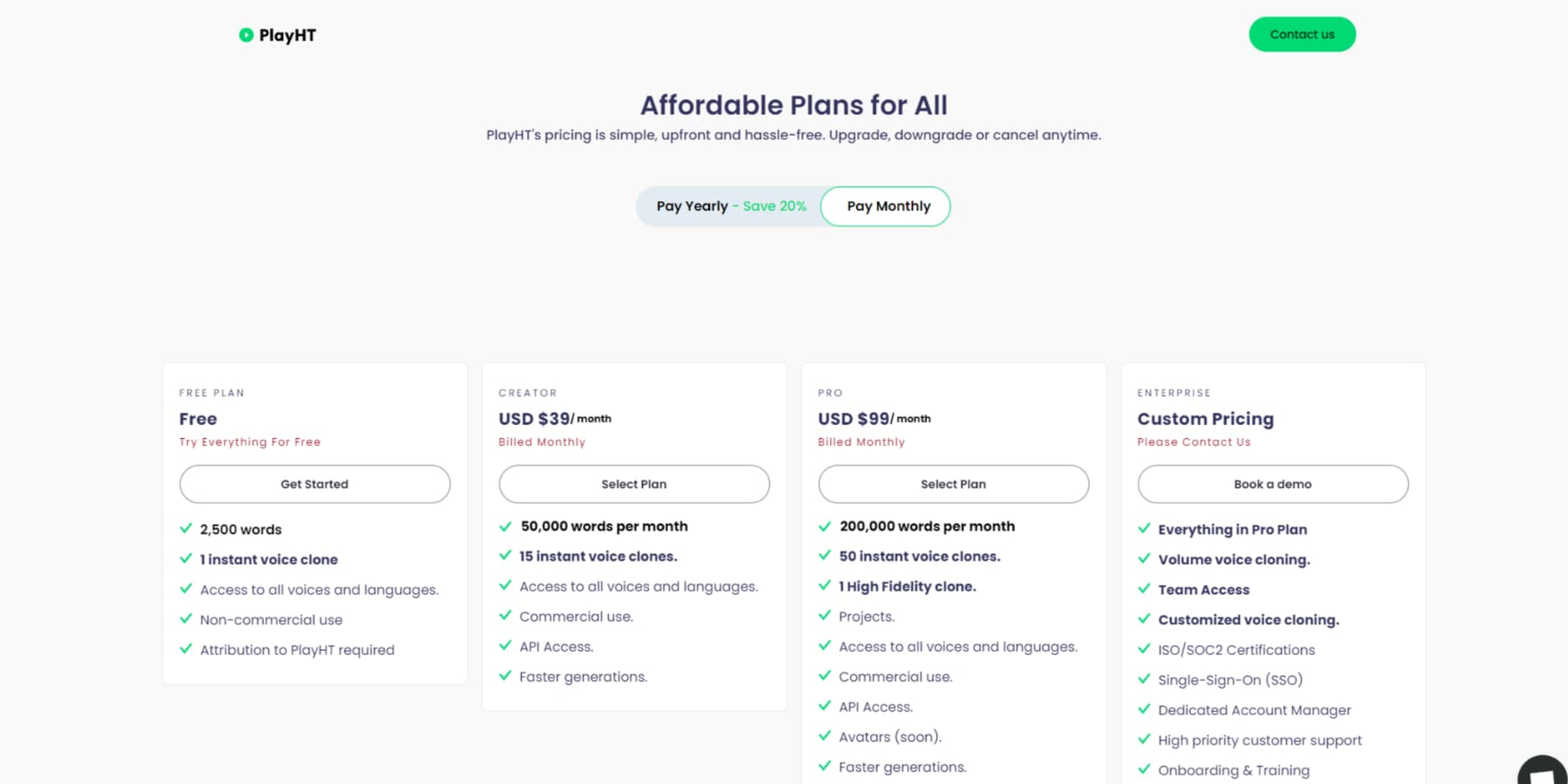 Who is PlayHT For?
PlayHT is perfect for everyone, from businesses to individuals. With PlayHT, you can easily create voiceovers for videos, audiobooks, personalized messages, multilingual translations, audio ads, and marketing materials.
Even if you don't have any experience with audio production, PlayHT makes it simple to create professional-sounding results.
Discover PlayHT
PlayHT is a fantastic tool for creating authentic voices in different languages and styles. It's an online platform for generating audio, packed with features that make creating the perfect voice file for your project a breeze.
Plus, they have affordable pricing plans and even a free trial period, so you can test the platform before deciding!
That concludes our discussion! If you want to elevate your advertisements or YouTube videos with PlayHT, why stop at just voiceovers? Enhance your viewer's experience by incorporating captivating tunes from these top 5 AI music generators.
Curious about the possibilities of artificial intelligence? Explore our handy guides on how AI can bring art to life, generate exciting content, and create presentations. Also, uncover how you can transform using AI into a profitable venture!
How will you use PlayHT to create amazing audio content? Share your ideas in the comments below!