Google may be the 800-pound gorilla in the search engine area, but it's not the only contender. With so many alternative search engines to choose from, it pays to know your options. Whether you want a better search experience for yourself or you want to gear your site to a new segment of your audience, these are our top choices of search engines that aren't you-know-who. From leaders in other countries to environment-friendly searching and catering to specific needs, you're bound to find at least one you want to try out.
1. Baidu
Baidu is China's answer to Google and the country's leading search engine, complete with products that feel very similar Chrome. For example, there are services like maps, images, and video — plus a site that's similar to Wikipedia. Baidu first loads in Mandarin, but you can quickly translate it into English. The translation isn't perfect, but if you're using Baidu primarily for researching the Chinese market, it might not matter too much to you.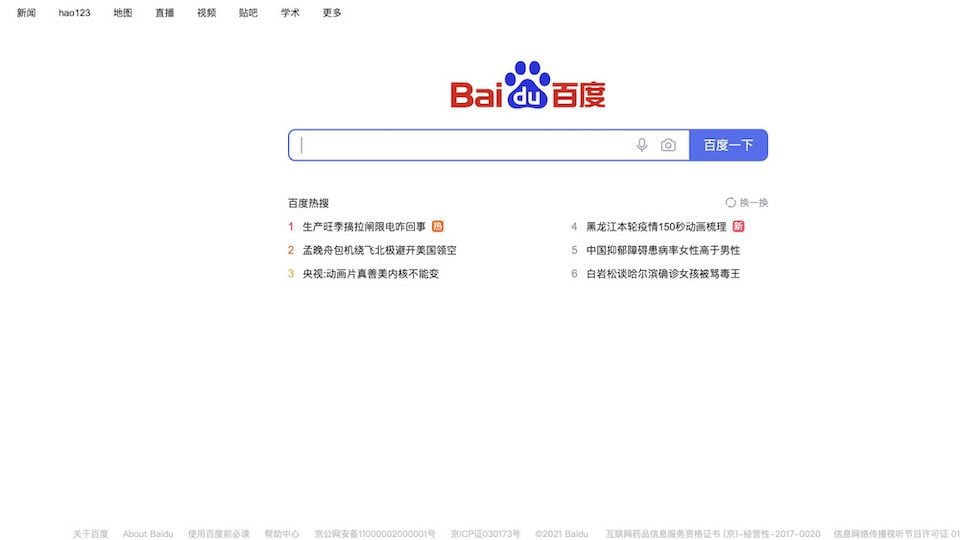 Baidu also has an ad platform that's similar to Google's. You can bid on keywords to trigger display ads, and you can also pay to have your site placed higher in search results. When it comes to privacy, Baidu collects and uses your personal information to customize the search engine to you, but that information isn't disclosed to third parties.
Baidu Pros
Excellent for researching the Chinese market
Platform for advertising
Products are similar to Chrome's
Baidu Cons
Must search in Chinese for the best results
Limited privacy features
Translation process is clunky
Baidu is for you if…
You're a brand or creator that wants to reach a Chinese market – it's better at understanding Chinese-language searches than Google. You can use Baidu for advertising, audience research and competitor analysis. You may also want to check out our article with 8 Tips for Improving Multilingual and International SEO.
2. Bing
Bing is Microsoft's search engine that can be a standalone service or paired with Edge, Microsoft's Windows-native browser. Some Bing search results are rich, specifically those that are easily made visual. This happens a lot when searching for the weather, movies, etc. Otherwise, the results themselves are similar to what you see on Google much of the time. You can select a topic to add notifications for it to your homepage, too. Then, when something is published about the topic, you'll get a notification.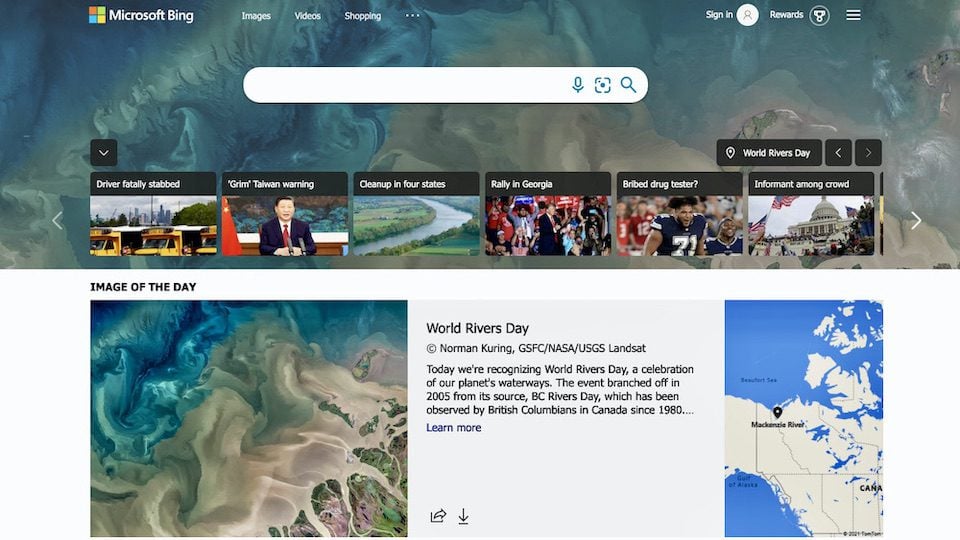 To get the most out of Bing, you need to use Microsoft's other products. And unfortunately, Bing's security and privacy settings feel limited and vague. You get a bit more out of the search engine if you use it with Edge, but even then, this isn't considered a privacy-first search engine. It's not necessarily worse than Google, but it's not nearly as secure as something like DuckDuckGo (which we'll talk about next).
Bing Pros
Customizable homepage notifications
Reliable results on par with competitors
Rewards system to earn funds to donate, exchange for a gift card, etc.
Bing Cons
Edge and a login required for the most privacy
Rewards take a lot of time to build, and trade-in rates are high
Works best with the Edge browser
Bing is for you if…
You're already a Microsoft convert. If you use Teams and Office 365, you will feel right at home with Bing. It'll work well along with Edge and if you use your login information, and the results are comparable to Google. As a site owner, it's worth giving Bing special attention because of how it aggregates data. You can find out more on that in our articles about Bing SEO and submitting your sitemap to Bing.
3. DuckDuckGo
DuckDuckGo is an easy-to-use, minimalist search engine that's huge on privacy. You're completely anonymous when searching online, so you won't get that "Big Brother's watching" feeling as you click from site to site. That means no customized ads based on what you were just researching that make you think, "How much do they know about me?!" You can also use a feature called Bangs, which lets you quickly search on a site like Amazon or Wikipedia (minus DuckDuckGo's tracking-free experience).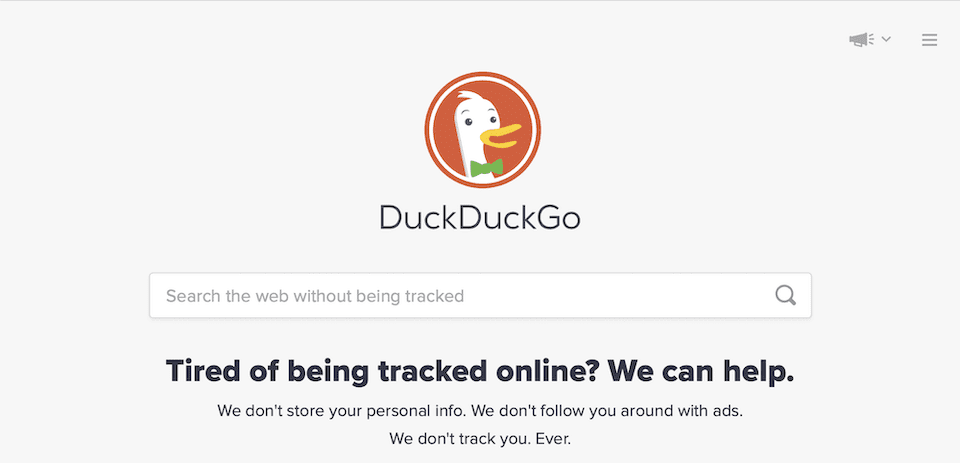 There are a handful of customization options, like changing the language, searching in a specific region and omitting adult material. You can adjust the search engine's appearance, too, like if you prefer dark mode.
DuckDuckGo Pros
Browser extension, computer app and mobile app
No online tracking at all
Quick and simple to install
DuckDuckGo Cons
Almost no customization options
Results aren't as attractive as other search engines
DuckDuckGo is for you if…
You value your online privacy above all else, and you don't care that results and your browsing experience won't be customized based on your activity. Want to optimize your website's SEO for DuckDuckGo? We have a guide for that.
4. Ecosia
Search engines have a carbon footprint, and Ecosia's answer is its CO2-neutral alternative to Google. For every search, 80% of the profit goes toward planting trees. Approximately 45 to 50 searches will plant one tree — which isn't a lot of searches if you think of your regular daily or weekly activity.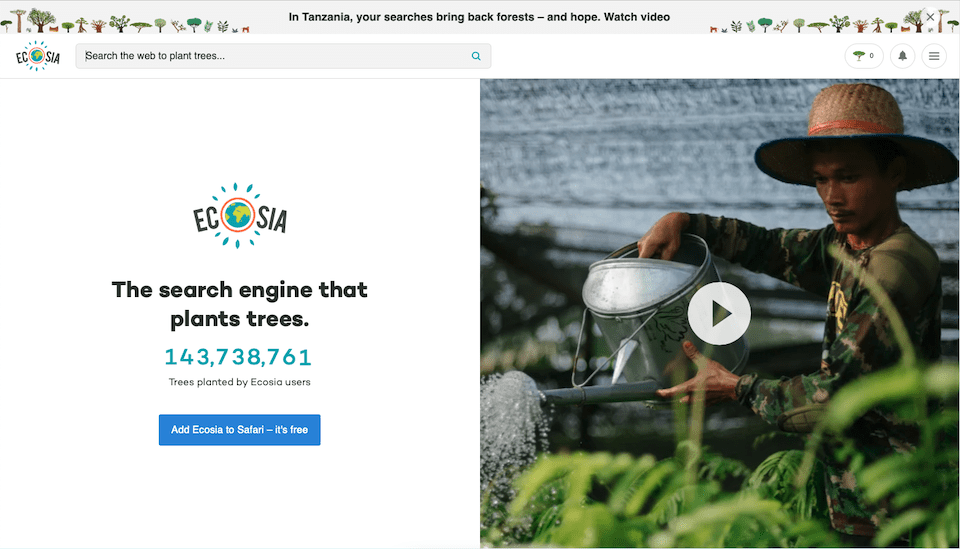 While search is powered by Bing, Ecosia has its own algorithm to enhance searches, too. And while it's a traditional search engine with ads that doesn't filter results, it will put a leaf icon next to sites that follow sustainable practices. There's a decent amount of privacy, too — Ecosia won't sell your data, your searches are encrypted, and data is removed from the database after a week.
Ecosia Pros
Fight climate change and make the world a greener place
Opt-out of the small amount of data Ecosia collects
Showcases sites that do good for the environment
Ecosia Cons
Limited image search results
Powered by Bing, not Google, which limits services (like translation)
Ecosia is for you if…
You're focused on reducing your carbon footprint, helping the environment, and you don't mind a bit of tracking.
5. Neeva
If you do a lot of online shopping, Neeva is a fantastic resource. As one of our top alternative search engines, Neeva returns shopping results without a bunch of clutter from ads and affiliate links. However, know that Neeva has both free and paid tiers, and while you get a lot with the free version, there do seem to be some "usage limits," according to this blog post.

While Neeva has a few options for use — Neeva.com, browser extension, mobile app — you'll get the most protection in terms of tracker-blocking with the extension. There's also a Memory Mode that you can toggle on and off depending on how customized you want your search results to be. Know that this isn't a privacy-first search engine in any way. Neeva actually collects and uses your information quite a bit.
Neeva Pros
Ad- and affiliate-free search
Attractive search results
Great for online shopping
Neeva Cons
Collects a lot of data
Requires payment for full access
Neeva is for you if…
You have minimal security needs when searching online, you do a lot of e-commerce shopping, and you want to avoid those obnoxious ads and affiliate links when looking for a product.
6. Qwant
Qwant is a French search engine, but when you go to the site, you'll see it in English. It has its own indexing engine that uses Bing as a foundation, and it doesn't track users or personalize search results. It can also be more visual than Google, which some users like.

If you'd like to save your data and settings, you can log in. And by registering, you'll also be able to make visual boards from bookmarked results. For safe searching for kids, Qwant has a product called Junior, with results adapted for children ages 6 to 12.
Qwant Pros
Custom indexing combined with Bing
Includes a kid-friendly search service
Strict European privacy protection
Qwant Cons
Aesthetics may be too minimalist for some users
Custom cookie installation required to save search preferences
Qwant is for you if…
You value privacy when it comes to your alternative search engines, and you like the higher-level security you get from a European-based service.
7. Search Encrypt
Search Encrypt is another of our privacy-based alternative search engines, complete with local encryption that ensures that identifiable information can't be tracked. It's considered a metasearch engine, which means results come from various search partners. That way, you get more comprehensive results without needing personalized search history.

After being inactive for 30 minutes, Search Encrypt erases local browsing history. That way, if you leave your computer unattended, someone else can't see what you searched for or looked at after that window of time.
Search Encrypt Pros
Privacy-first search engine
Search history is auto-deleted after 30 minutes
Taps into a network of search partners
Search Encrypt Cons
No customization
Stores history for a short period of time
Search Encrypt is for you if…
You don't care about bells and whistles, but do care about private search and well-rounded results.
8. Startpage
Startpage is often compared to DuckDuckGo, as both alternative search engines are built around the strictest user privacy. It doesn't track or store any user data, and it won't target ads based on your online activity. There are a number of settings you can adjust, like language, region filter, and tab behavior. But if you don't want to store your settings with a cookie, you can generate a custom URL to use as the search engine's homepage.

Results with Startpage are comparable to Google but without advertising and tracking. How? It's allowed to use Google's algorithm, making the search experience (almost) the same without the privacy concerns.
Startpage Pros
Highest level of user privacy
Lots of settings for customization
No ad targeting
Startpage Cons
Search isn't quite the same as Google
StartPage is for you if…
You like Google's search results but need a near-perfect private user experience.
9. Swisscows
The Switzerland-based servers for Swisscows are required to follow extremely high privacy policies. Searches are fully encrypted to keep your privacy and security protected, and IP addresses, personal data, and search queries aren't stored. Swisscows also has a built-in filter that can't be overridden, making it a popular choice for parents who want kids to steer clear of adult content.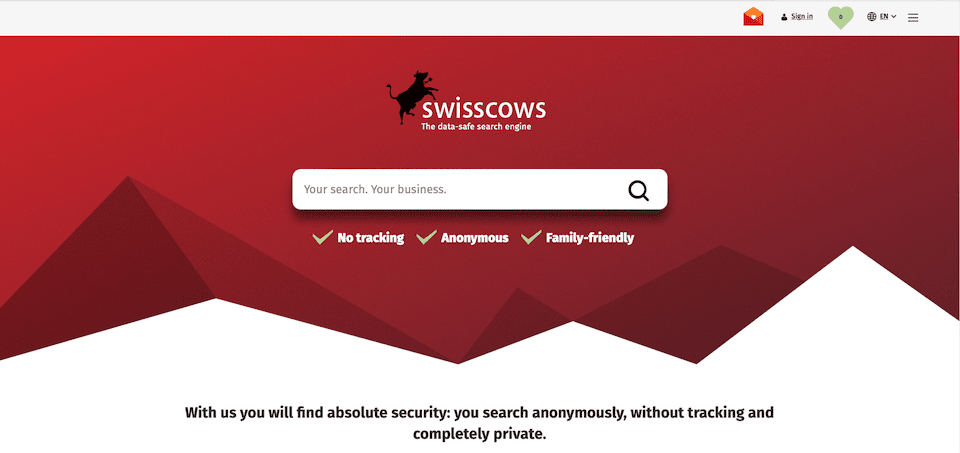 Swisscows has its own index in German, and it's also powered by Bing if you're searching in English. Artificial intelligence is used to determine the context of a query. Because of that, results are highly accurate despite the search engine not knowing your browsing history.
Swisscows Pros
Accurate search results
Advanced privacy policies thanks to Swiss location
Built-in, kid-friendly filter
Swisscows Cons
Can't find adult content, if that's what you're after
Results page tag cloud can be considered a waste of space
Swisscows is for you if…
You want a family-friendly search engine with adult content filters that can't be turned off, and you want to keep user data private at the same time.
10. Yahoo!
Like Google, Yahoo is much more than a search engine. It has a host of products, including email, games, news, and online shopping, all accessible from one place. Plus, it's integrated with Flickr, which gives it pretty stellar image results.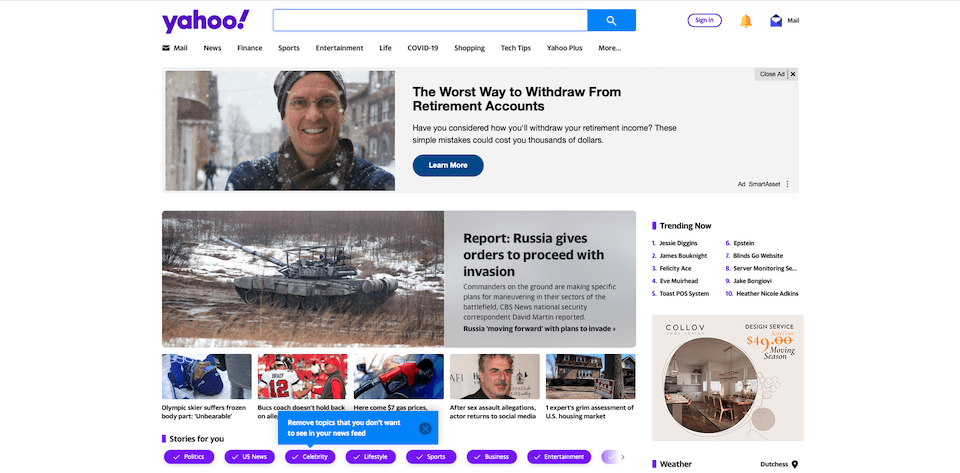 Yes, Yahoo has had a fall from grace since its heyday in the '90s and 2000s. But it's still a pretty popular search engine, and its services like Yahoo Answers often return excellent search results. Yahoo still offers decent email services, too, that are being used by a large number of people.
Yahoo Pros
Great image results
Tons of info from Yahoo Answers and Yahoo Finance
Web portal with a range of services
Yahoo Cons
A lot of results aren't dated
Ads can be annoying and take up the whole screen
Yahoo is for you if…
You already use Yahoo mail, you care about getting great image results or you want a one-stop portal with the forecast, horoscopes, news, etc. (Check out how to improve your Yahoo SEO, too, to target the folks already entrenched in the Yahoo ecosystem.)
11. Yandex
Like Baidu, Yandex is a leading search engine based in another country. Cornering more than half of the market in Russia, Yandex is ideal for any website that's hoping to target users there. (Here's how to submit your sitemap to Yandex.) Plus, by using its cloud storage, your files can become searchable.

The search experience is similar to that of Bing and Google. And in addition to search, Yandex has several other services, like music, traffic maps, and video. There's also an option to turn on family-friendly search if children will be using it.
Yandex Pros
Adjustable search settings
Russia market research
Various services similar to Google
Yandex Cons
Collects and uses user data
Russian results even with U.S. location recognized
Yandex is for you if…
You want to reach a Russian market with your website, putting the time into optimizing for Yandex is a great idea.
Honorable Mentions: Even More Alternative Search Engines
These alternative search engines may be new or super specific in terms of functionality, but we didn't want to leave them out, even if they didn't get top billing on this list.
12. Ekoru

Like Ecosia, Ekoru's main aim is to reduce its carbon footprint while helping the environment. Its servers are powered by hydroelectricity, and 60% of Ekoru's monthly revenue is donated to a partner charity. They're best known for helping clean up the world's oceans, but they also raise money for causes like animal welfare, climate control, and reforestation. This is also one of our favorite privacy-first alternative search engines, as Ekoru encrypts data and doesn't store searches on its servers.
13. Kiddle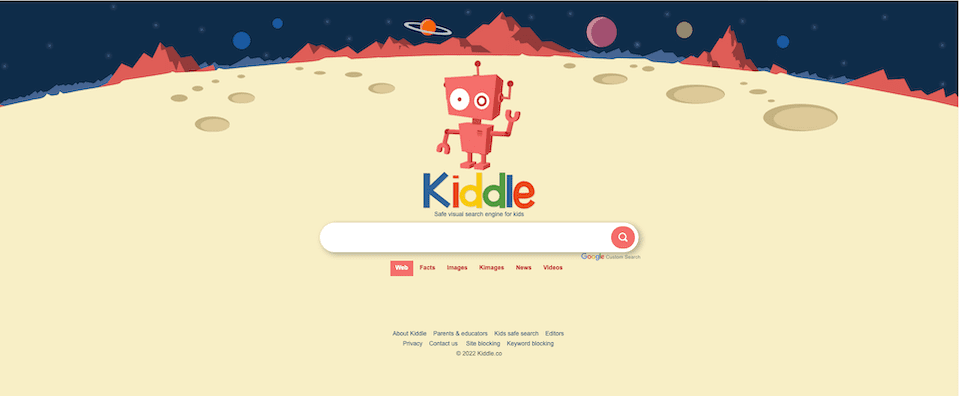 Kiddle doesn't just keep your young 'uns safe when browsing online, but it also returns results that are easier for children to understand. Powered by Google Safe Search, Kiddle is a visual search engine with larger-than-normal text and thumbnail images. All results are filtered for safety, and the first handful of results for a search are approved by Kiddle editors and specifically written for children. There's also a vast, searchable encyclopedia for kids. While Kiddle has ads, no personally identifiable information is collected, and logs are deleted daily.
14. OneSearch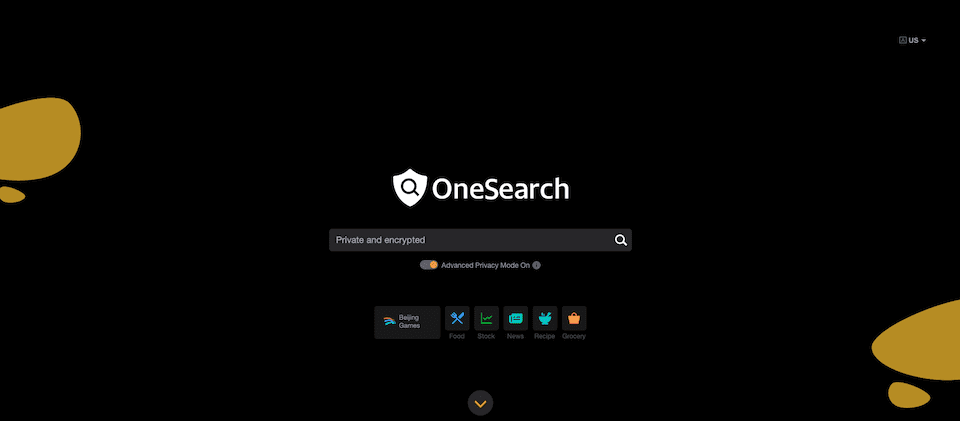 Verizon's search engine OneSearch is built on its privacy features, with results powered by Bing. Users can look forward to no cookies, search history, or user tracking (which means you won't have to deal with retargeting ads, yay!). The search engine also delivers unbiased and unfiltered results, and search terms are encrypted.
15. WolframAlpha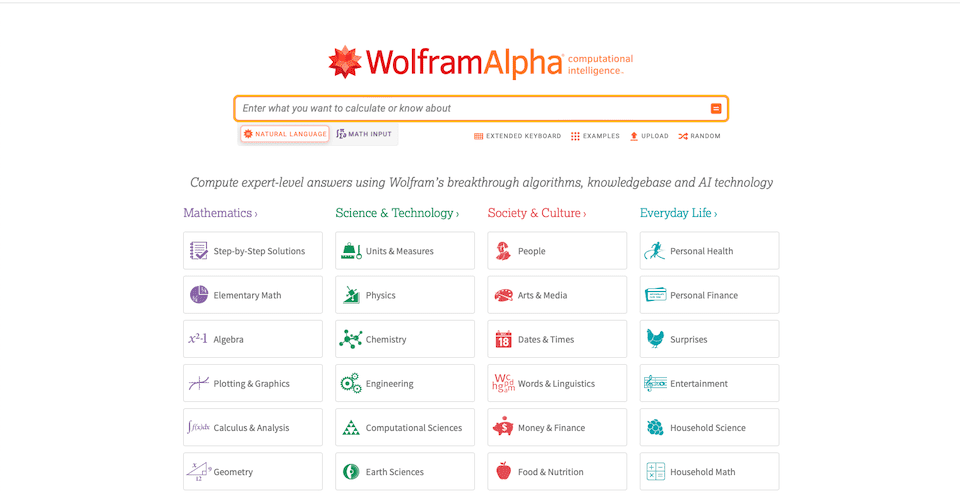 WolframAlpha is a totally unique type of search engine that delivers results computationally. And that can be pretty fun at times, even if there are also scientific and mathematic queries to be processed. Think of it as a calculator for…anything. Really. You can get historical stats on athletes, look up nutritional information, find economic data or get a punchline to a joke. And that barely scratches the surface.
Final Thoughts About Alternative Search Engines
Search engines tend to have dedicated users. Your main SEO goal may be to make Google happy. But ignoring the other places where your audience is spending their time means missing out on catching their attention. We have a great guide explaining how and why you should worry about alternative search engine SEO, too.
Using those alternates means understanding your customers better. Or maybe just finding a better way to search for whatever you're looking for personally.
What is your favorite search engine that isn't Google? Let's talk in the comments!
Article featured image by olesia_g / shutterstock.com