All Divi Websites Just Got A Lot Faster!
Today's important performance improvements greatly improve loading speeds for all Divi pages, as well as WordPress admin pages and the Visual Builder.
Today we are releasing major performance improvements for Divi that will both speed up your website and the Divi Builder. These performance improvements are significant, reducing front end page load times by up to 60% in most cases. That means pages now load more than twice as fast as before. These improvements are important not only because they accommodate the many features we have added over the past couple years, but also because they lay a stronger foundation for Divi that will allow us to keep adding even more options without bloating your website and slowing it down. We want you to be excited about some of our most anticipated features such as the Theme Builder, WooCommerce Builder and Global Defaults (which are all launching soon by the way!) without worrying about how these new features will affect your website's performance.

Enjoy Faster Page Loads And A Faster Building Experience
These new improvements not only speed up current Divi websites, they also lay the foundation for a more stable builder that can continue to grow without bogging down under the pressure.
Pages That Load Twice As Fast!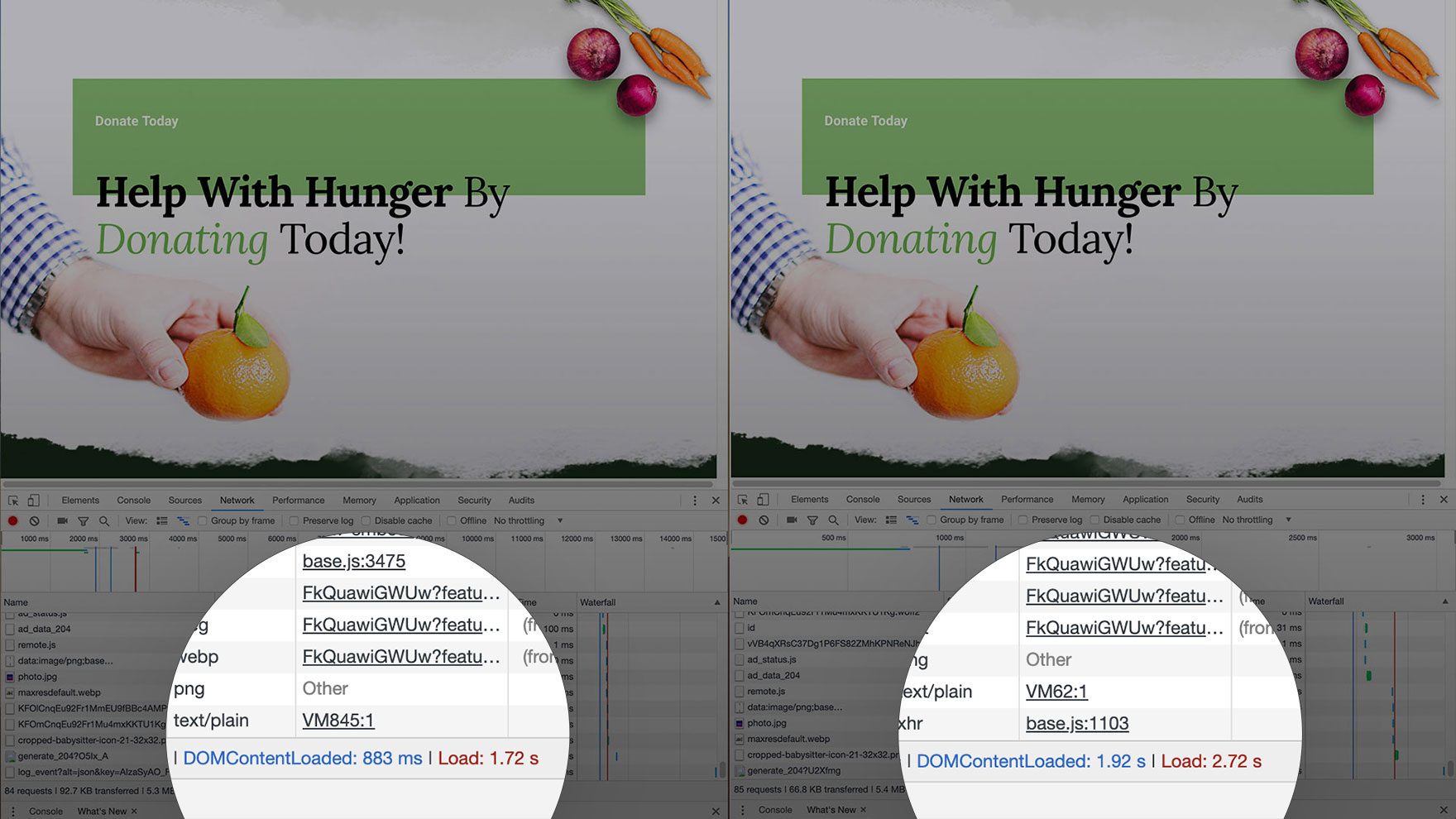 The performance enhancements we are rolling out today are very noticeable. Using creative caching mechanisms and other performance optimizations, we have improved page load speeds on standard Divi installs significantly. To validate our results, we tested on low tier shared hosting accounts without any performance plugins installed and using complex Divi layouts. In one instance (using SiteGround), processing a complex page took 1.9 seconds on the previous version of Divi. On the new version of Divi, the same page took only 880 milliseconds to generate, which is a huge improvement.
A Faster WordPress Admin And Visual Builder
These enhancements mean that every page your visitors load will be faster. It also means that WordPress admin pages you load while managing your website will be faster, and that using the Divi Builder will be faster too. With these speed improvements also comes a reduction in CPU and Memory costs, which means your server will be able to accommodate more traffic. The Visual Builder loads so fast it barely gives our loading spinner time to animate!
These new caching optimizations work in tandem with Divi's static CSS file generation and the Visual Builder's Javascript options cache to generate super fast page loads, even when you aren't using a WordPress caching plugin.
These major performance improvements are available today, so download Divi and take them for a spin. Let us know what you think in the comments and don't forget to check back next week for even more great Divi features coming your way.