Web designers need a staggering amount of tools and resources to operate. You need the hardware, the design software, the latest eBooks, a subscription or two to good educational resources to stay up to date, the premium fonts, icons, vectors, stock images, and so on.
It's a wonder anyone manages to make a buck or two in this business.
Thankfully for your wallet (and bottom line), there are an almost endless variety of free online resources which can really help out most designers, without their work taking a hit in quality. All you have to know is where to look, and that's where we come in.
Over the course of our travels, we've compiled a thorough list of some of the best free resources for web designers available at the moment. Let's kick things off the old-fashioned way, with a nice book or two.
The Best eBooks
Nothing can beat a good book when it comes to learning about a new subject, and design is no exception to this rule. That's why we decided to kick this list off with some of the best free eBooks available online for all kinds of designers. So take a look, pick those that tickle your fancy, get a nice cup of coffee, and kick back for a while.
Elegant Web UI Design Techniques is provided by UXPin, the company behind some of the most widely used design and wireframing tools in the market. This eBook covers techniques for using colors, flat design and actionable advice on how to stay up to date in this field.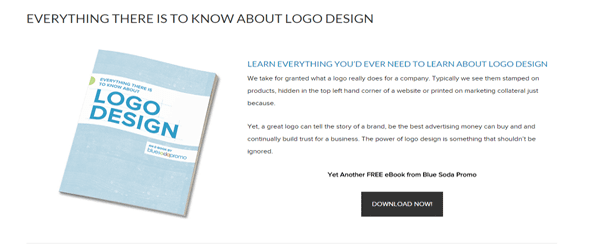 This little eBook boasts an ambitious title, but does its content measure up to it? While it doesn't cover everything there is to know about logos in the entire universe, it does manage to cover all the basics of their design within its 25 pages.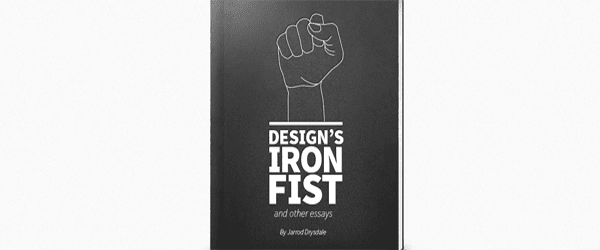 This eBook is the perfect tool to beat some industry best practices into fledgling designers. Alternatively, you can also opt to read it, and within you'll find lots of great (and personal) advice from an experienced designer.
The author of this book, Jarrod Drysdale, is the same man behind the popular "Bootstrapping Design".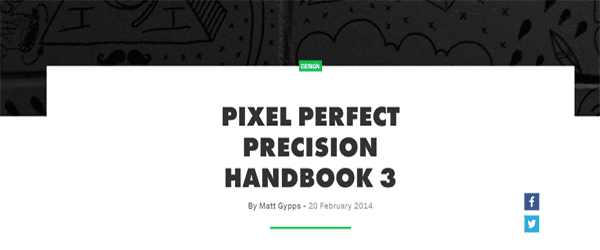 The Pixel Perfect Precision Handbook is the brainchild of ustwo, a digital design agency. It was initially published in 2010 and has been continuously updated since then. It covers pixel perfect design principles and goes in depth into techniques for Photoshop and Illustrator.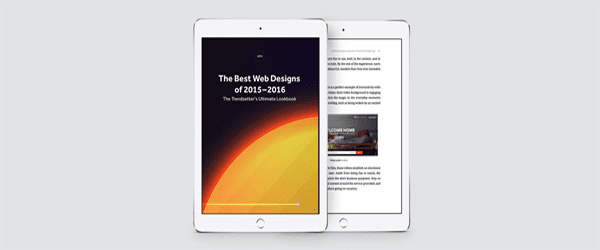 You might already be familiar with Awwwards as a fantastic source for web design inspiration, but did you know they also publish a yearly eBook with the best web designs of said period? This one covers 168 different websites from all walks of life and goes over exactly what makes them so awesome, with plenty of screenshots to illustrate their points.
The Best Educational Websites
While books can be fantastic teachers, sometimes you may want a more interactive experience to guide you through complex design techniques, and that's where educational sites come into the rescue.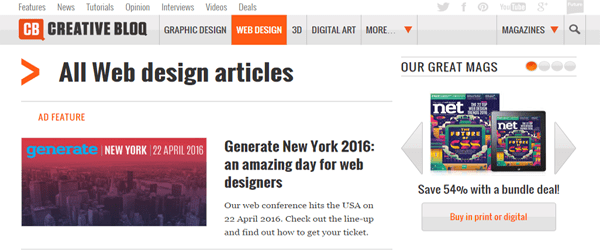 Creative Bloq is a great daily resource for news, tips, inspiration, and tutorials for all things design. They also have a section dedicated solely to web design, which is updated often and has recently featured interesting articles such as "How to create custom animations with Motion UI" and "The top 10 prototyping tools for 2016".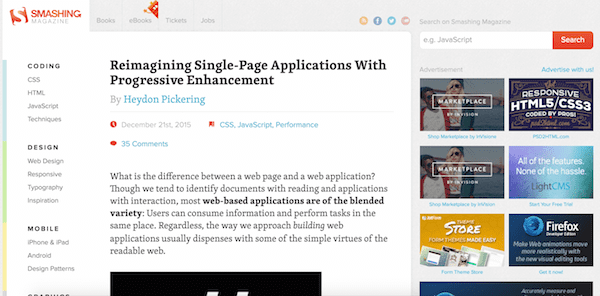 While their Web Design section may not be updated as often as we'd like, Smashing Magazine is still a well-known resource for web professionals looking for in-depth articles.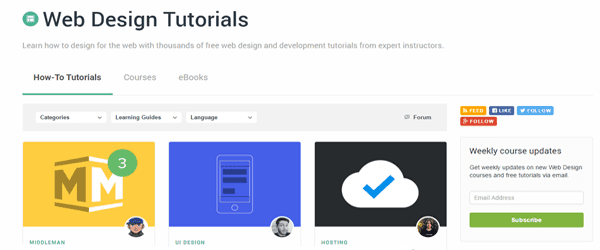 Envato is a well-known company in the world of web development and design, offering everything from WordPress themes, to video footage, plugins, a hiring platform for freelancers, and also a collection of over 21,000 tutorials (mostly centered around design).
Where Else to Look?
A little while ago, we did an article covering no less than 55 Web Design Blogs to Follow in 2016, which you should take a look at if you're on the market for an obscenely long list of authoritative design sources to follow.
The Best Online Tools and Apps
The designer's life doesn't have to be all about Photoshop and Sketch (although they do come rather in handy). We're not going to talk about free alternatives here, but rather some complimentary apps to round out your suite of tools.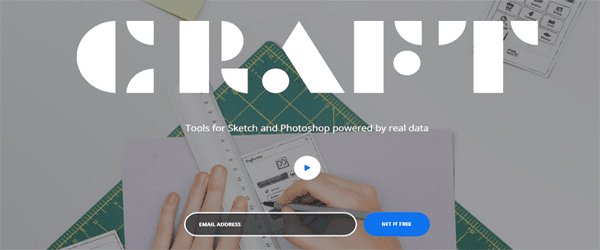 Craft is a recently launched suite of plugins that works alongside your graphic design program of choice (although it can integrate directly with those two) to help bring your UI design game to the next level.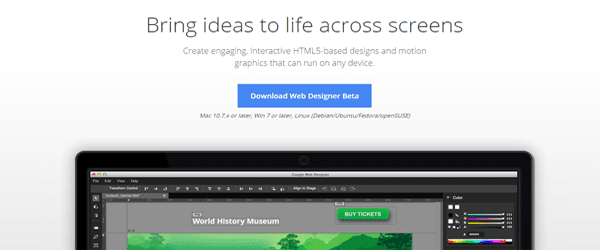 Google Web Designer launched without too much fanfare on 2013 as a tool to help designers create their own interactive HTML5 sites and ads. The Designer also enables you to create JavaScript, CSS, and XML files, as well as offering both visual and code interfaces.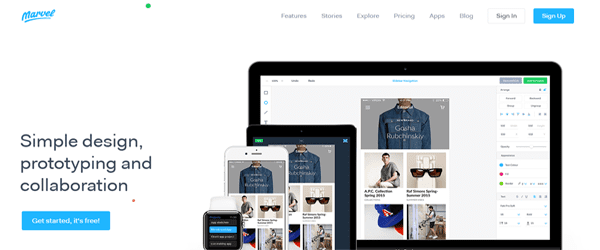 Marvel is a simple cross-platform tool that enables designers to transform their sketches into interactive prototypes in record time. It includes custom animations and is compatible with .psd files.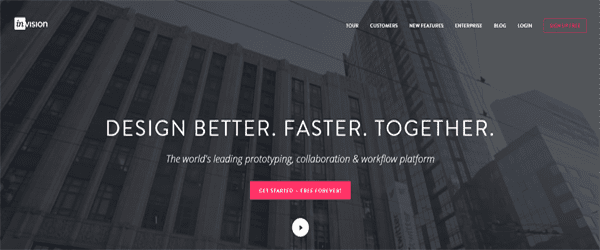 Last but not least, InVision is one of the leading prototyping and collaboration tools for designers. It includes a powerful commenting system to enable teams to work better together, as well as notifications, and the Holy Grail of development features – version control.
Plus, hey, it's free!
The Best Font Databases
If you're a designer, chances are we don't need to tell you how important typography can be. While most people are only concerned about which font to use, you understand how to pick those with the right personality, which sizes to use, kerning, tracking, alignment, leading, and so on and on.
It's a lot of stuff to consider, but today our only concern is providing you with some great resources where you can find some of the best free fonts for your projects.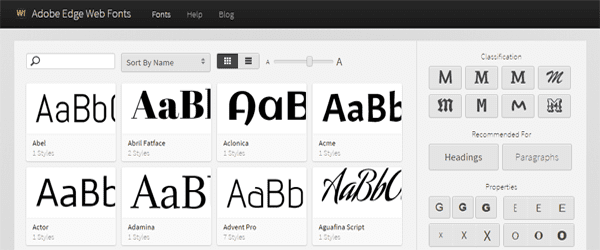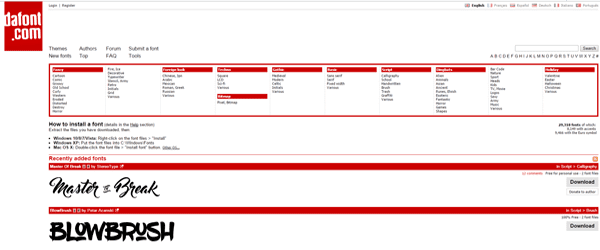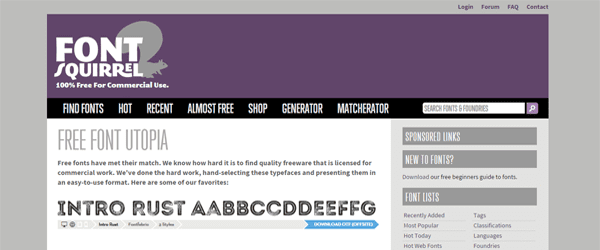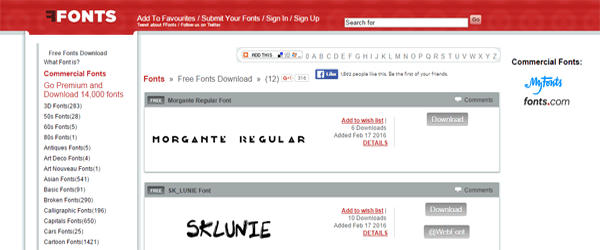 The Best Stock Image Sites
Every designer would like to fill his web projects with unique, custom-made imagery so gorgeous that every visitor would leave stunned. However, in the real world, one must sometimes make do with stock images.
This doesn't necessarily mean that you have to settle for low-quality images, though, especially if you're edging on the free side of things. In fact, there are plenty of free resources for stunning free stock images with different attribution categorizations available.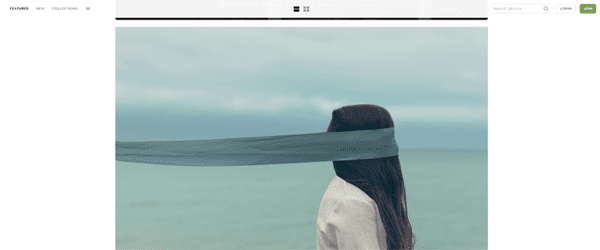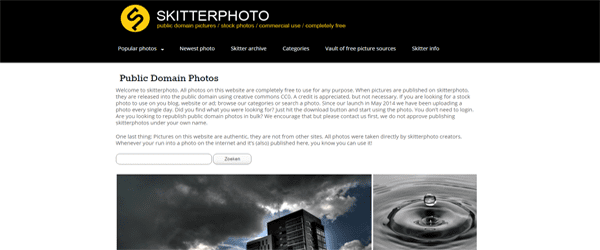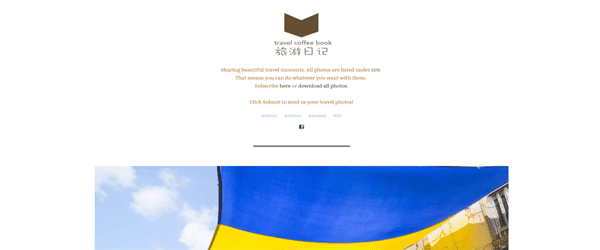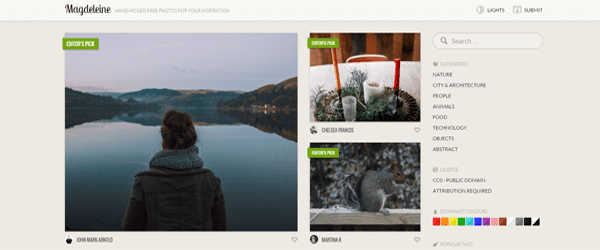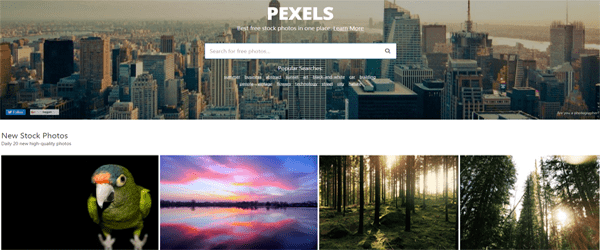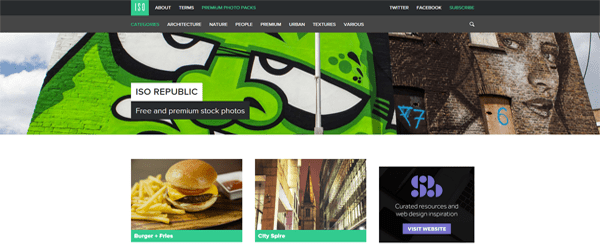 The Best Icon Repositories
Unique icons can add a great touch to a design and easily liven up lists, or calls to action. No designer's kit is complete without some a variety of free icons which can be used for any sort of project.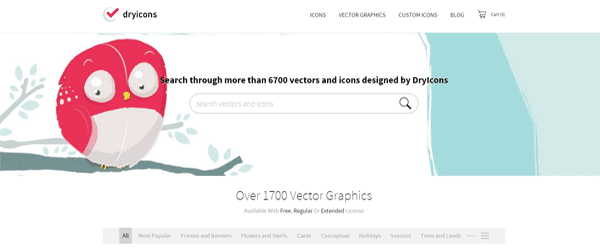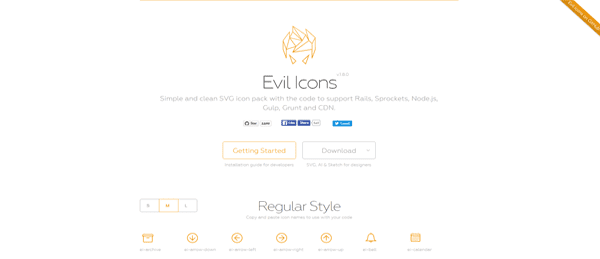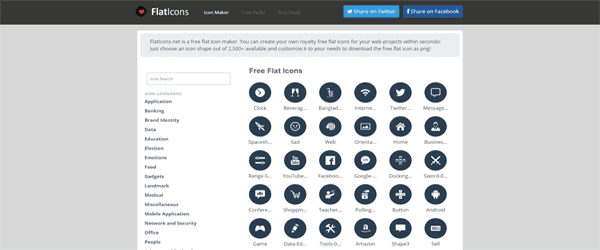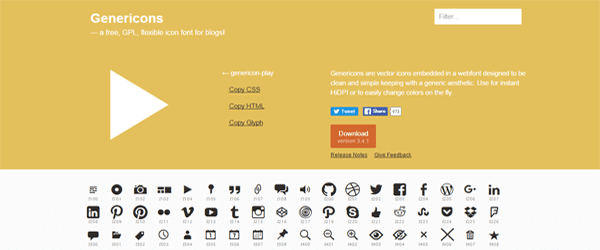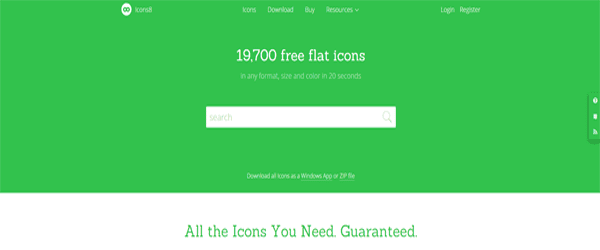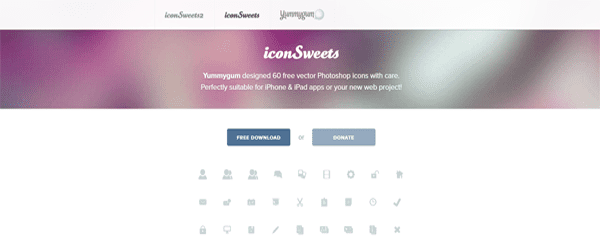 The Best Brush and Vector Libraries
Much like icons, no designer worth his salt should be without a steady supply of top-notch brushes and vectors. If you find yourself lacking in this department, it's time we fixed that together.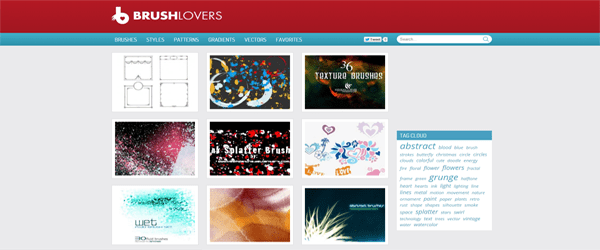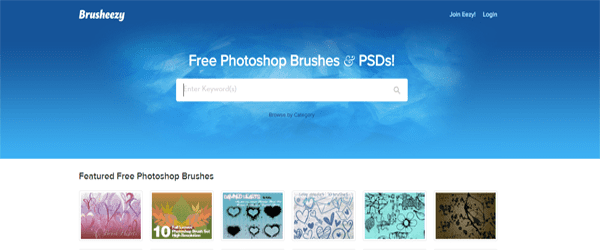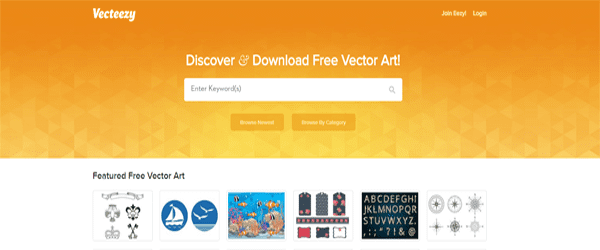 Where Else to Look?
The Best Sources for Inspiration
Inspiration is a fickle mistress; it comes and goes with no warning. However, even if you're in a rut, there are plenty of things you can do to get the creative juices flowing. These sites are perfect for a quick browse when your muse is feeling reclusive.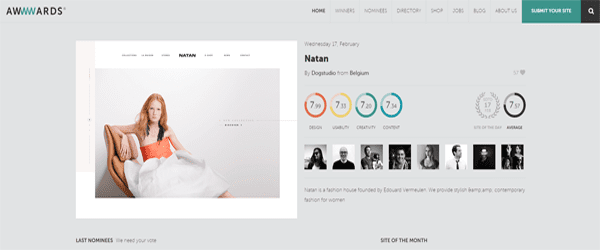 Awwwards already made an appearance of sorts in the first section of our roundup due to their eBook, and now it scores the second notch on their belt as a wonderful source of inspiration. The folks behind this website regularly showcase some of the most unique and interesting designs in the web and also score them according to their usability, creativity, and overall content.
Behance has been serving as a showcase for creative professionals of all fields ever since 2006. They provide a place where designers can post their own creative work, and since they've attracted so many incredibly talented people, it's also become the perfect place for companies to find their next hire.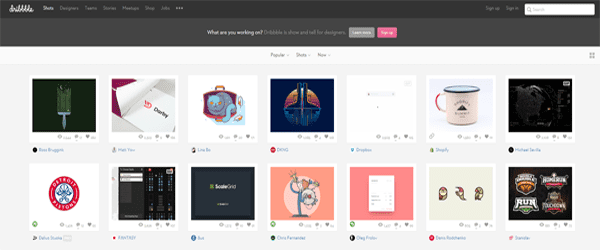 Like Behance, Dribbble is meant to be a platform for designers to share their work. Unlike it, however, Dribbble is more focused on fostering discussion regarding each piece and enabling creators to explain their process. If you're recruiting designers for a fortune 500 company, this is another good place to start.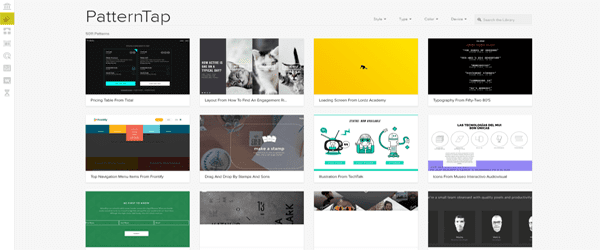 PatternTap is a great collection of designs, or 'patterns'. Bookmark this one for the next time you need a little inspiration!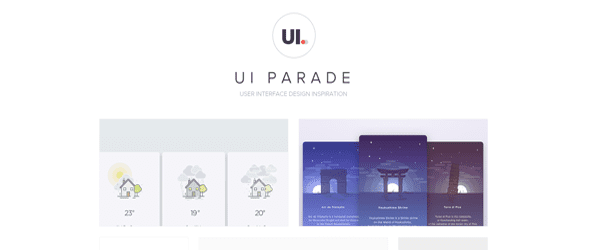 For something a bit more specific, UI Parade is a catalog of outstanding UI design examples that any designer will soon learn to love.
Conclusion
While not all free online resources shine, a discerning designer can easily find diamonds in the rough even in the most unexpected of places.
Think of the resources we've compiled here as only an introduction. Aside from hardware and software that a designer can't live without (such as Photoshop), you can find free alternatives to pretty much anything you might need. It's just a matter of looking!
What kind of resources would you like to see us cover in future posts?
Article thumbnail image by LWY Partnership / shutterstock.com