Is curated content part of your marketing strategy? It's challenging to only share resources you've created yourself. But when you share useful information from other creators, you keep your audience engaged and learning every step of the way, whether they're learning from you or another creator you admire. Content curation tools can help make the job of finding and sharing that content easier.
What Are Content Curation Tools?
Tools for curation help content creators queue up plenty of shareable content across their marketing channels. Some are apps that store important or interesting links you'd like to share with your followers later. Others are AI-based, learning the types of content you gravitate toward so they can help you find more like it. Additionally, some content curation tools create automated feeds based on your interests.
Many content curation tools are available for both desktop and mobile, making them easy to use cross-platform. That's especially useful when you're jumping between multiple devices on a regular basis.
Best Content Curation Tools
There are a number of different tools available to help you curate and save content, and depending on your needs, there's likely something for you. Let's take a look at some of the top content curation tools available today.
1. Feedly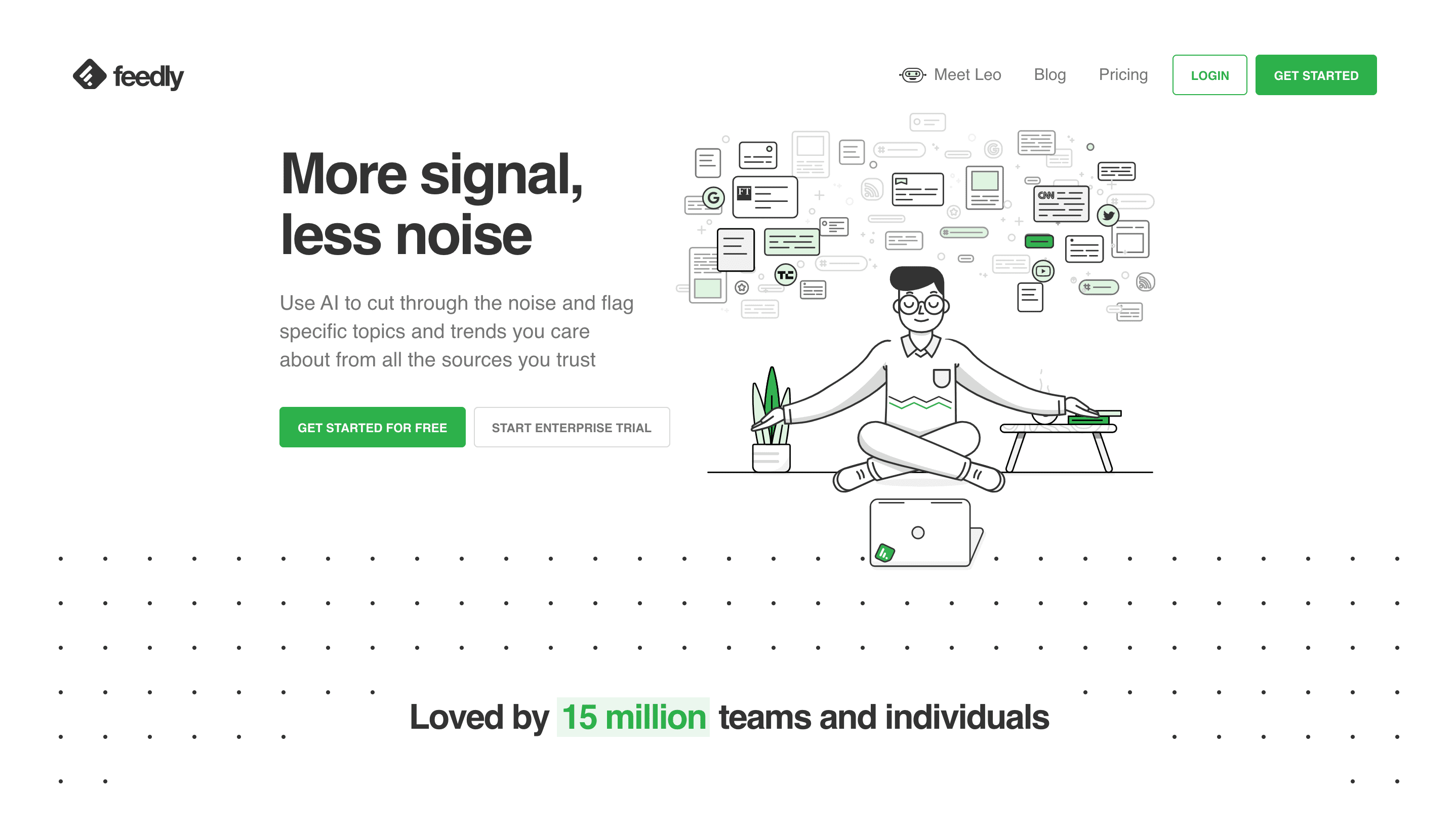 Feedly is a content curation tool that you can train to assist you with your curation efforts. This tool works similarly to an RSS feed, but has more features included. For example, Feedly's AI assistant, Leo, can read the content in your feed for you and decide which pieces to suggest prioritizing. You will need to train Leo to help you, but having that extra set of eyes–even virtual ones–could help save you time.
If you need to curate daily news, Feedly has an aggregation tool that will bring you the latest headlines. Just plug in some of your favorite news sources and let the platform do the rest. The curated feed is accessible cross-platform so you can read the news on either mobile or desktop.
Why use Feedly? Many content creators need a little assistance curating blog posts and articles to share with their followers. Beyond a simple tool to save interesting content, Feedly goes a step further and helps vet it.
Cost: Starts at $6 per month, billed annually, for the basic, non-AI service. Feedly with Leo costs $12 per month, and enterprise accounts require a custom quote. | More Information
Device: Desktop and mobile
2. Pocket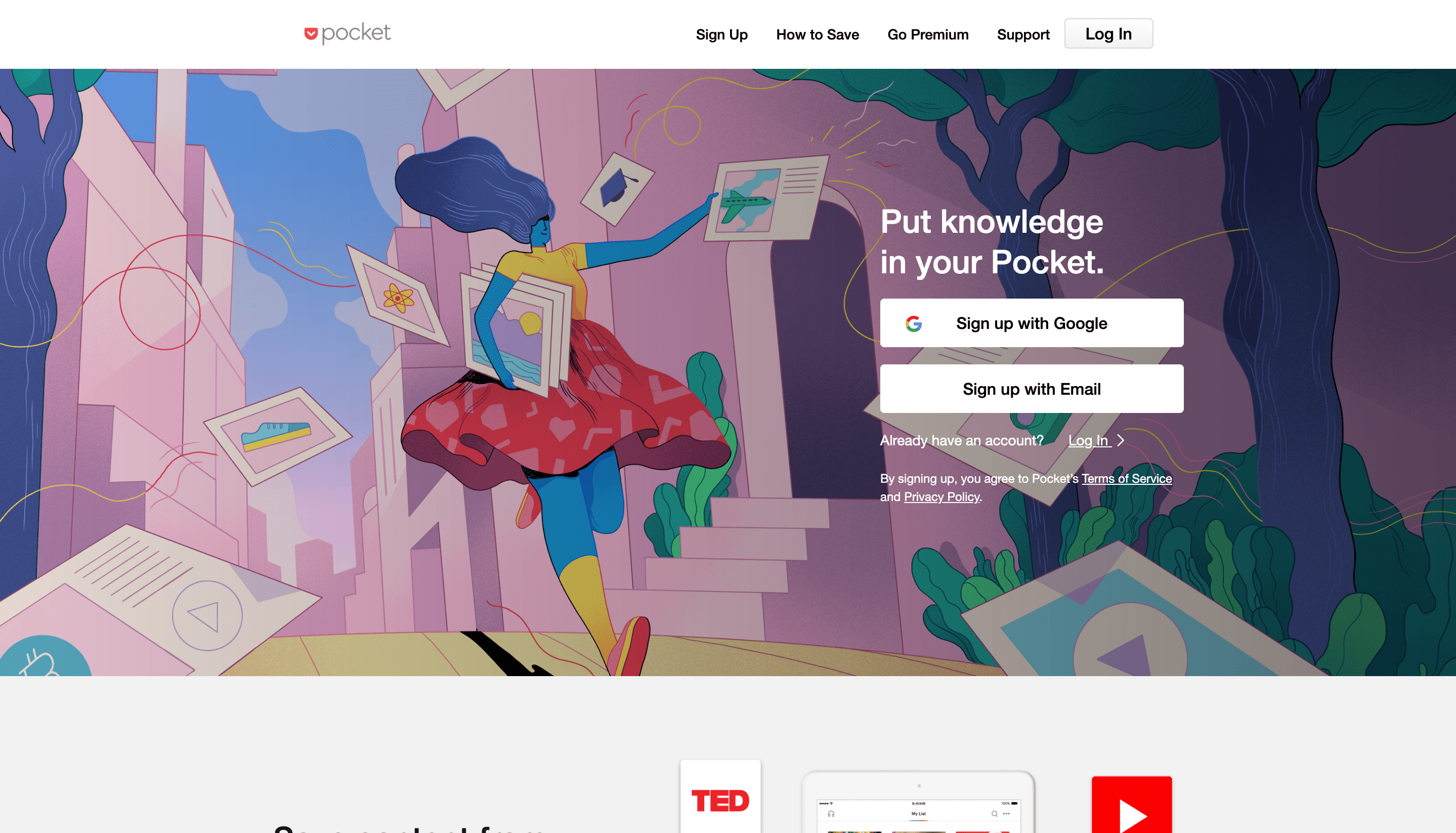 Pocket is a curation tool that allows you to save articles and other content you're interested in sharing with your audience. The site is organized into My List, Discover, and Collections. My List is a list of the links you've shared, grouped by date saved (you can toggle between most recent and oldest). Next, there's Discover, which is a feed of interesting and popular content that's currently trending. Finally, the Collections page is a curated feed based on the links you've already shared to your list.
As an added bonus, Pocket features distraction-free reading. When you want to revisit an article you saved, its text is populated into the app automatically, without ads or other distractions. This could potentially streamline your curation efforts since you'll be able to from one saved article to the next without ever leaving the app.
Why use Pocket? Pocket is simple and straightforward and is especially great for beginner content creators. If you just want a place to save the content that you want to share later, then Pocket is a good choice.
Cost: Free | More Information
Device: Desktop and mobile
3. Flipboard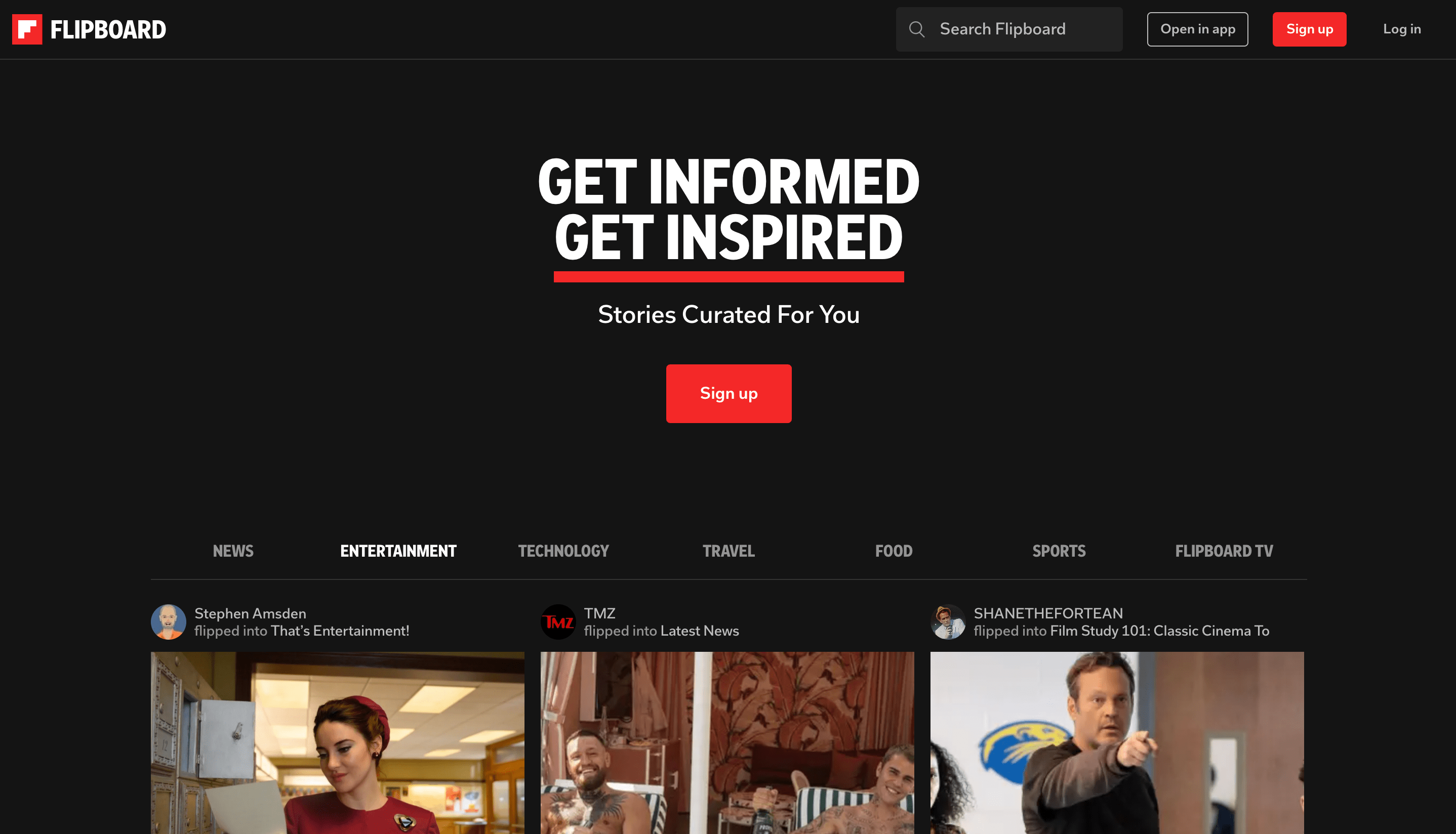 Flipboard is an easy-to-use platform that automatically generates a curated feed based on select topics that interest you. When you sign up for Flipboard, you'll be asked to choose the topics of interest you'd like to follow. Once you've selected your topics, the app will create your feed for you. Your feed will update daily, so you'll always have the latest content that matches your interests, right at your fingertips.
Why use Flipboard? Flipboard curates daily content in a highly visual way. If you want nice aesthetics with your content curation tools, Flipboard delivers.
Cost: Free | More Information
Device: Desktop and mobile
4. Quuu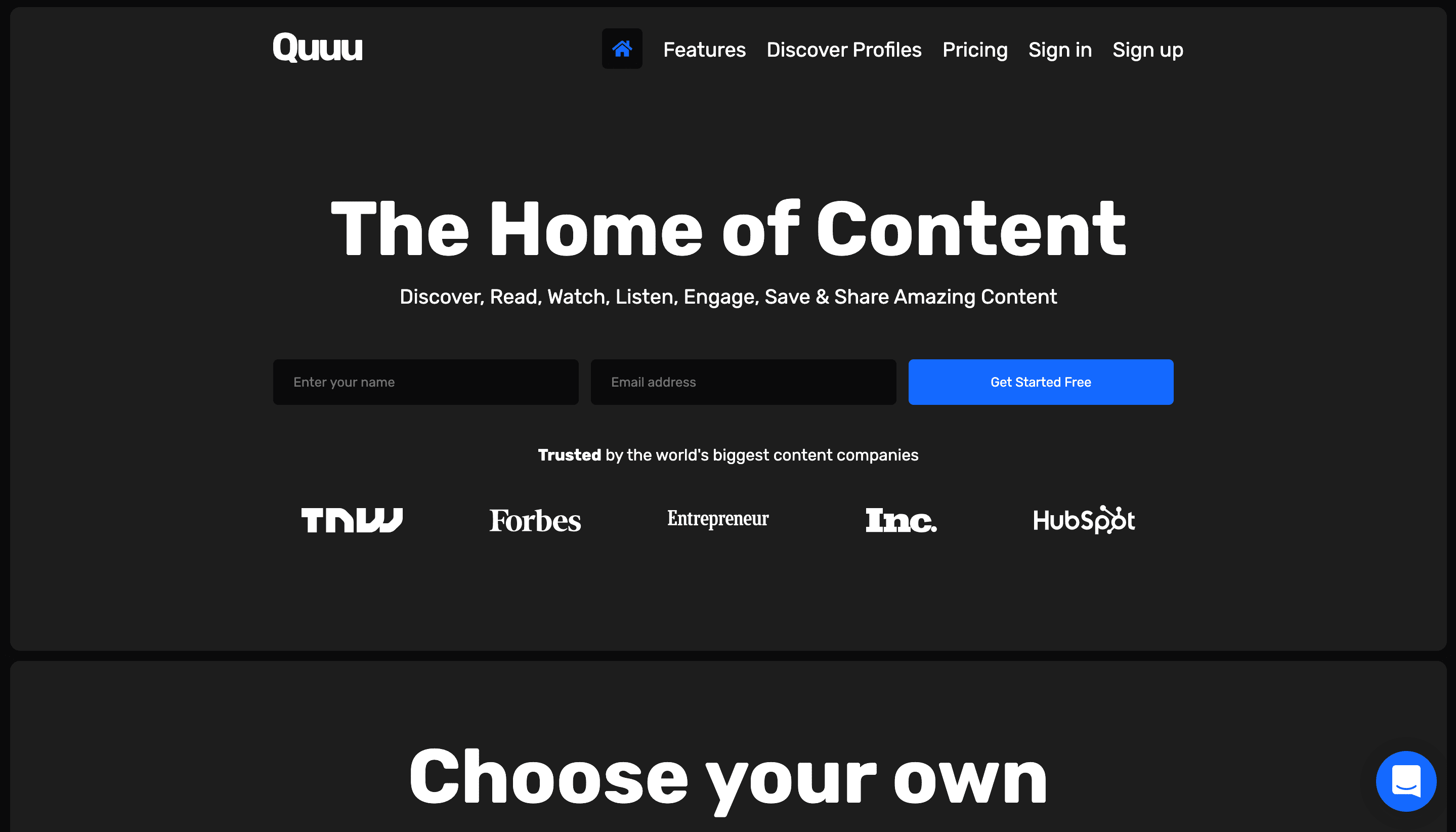 Quuu is a powerful content curation tool that allows users to discover new content, curate and save content, and build RSS feeds of curated content. Like Pocket, it features distraction-free reading and the ability to save articles to read later. Through Quuu, you can also set up a Discover Profile, which links to each of your social media accounts. This tool enables users to upload their own content to the Quuu-hosted profile.
Why use Quuu? Quuu combines the features that make Pocket and Feedly unique (i.e., reading mode and RSS feeds). If you want a tool that includes key features from both, then Quuu is a good go-to. Right now, it's only available on desktop, though, so you'll need to factor devices into your decision.
Cost: Free, with limited features (paid accounts available) | More Information
Device: Desktop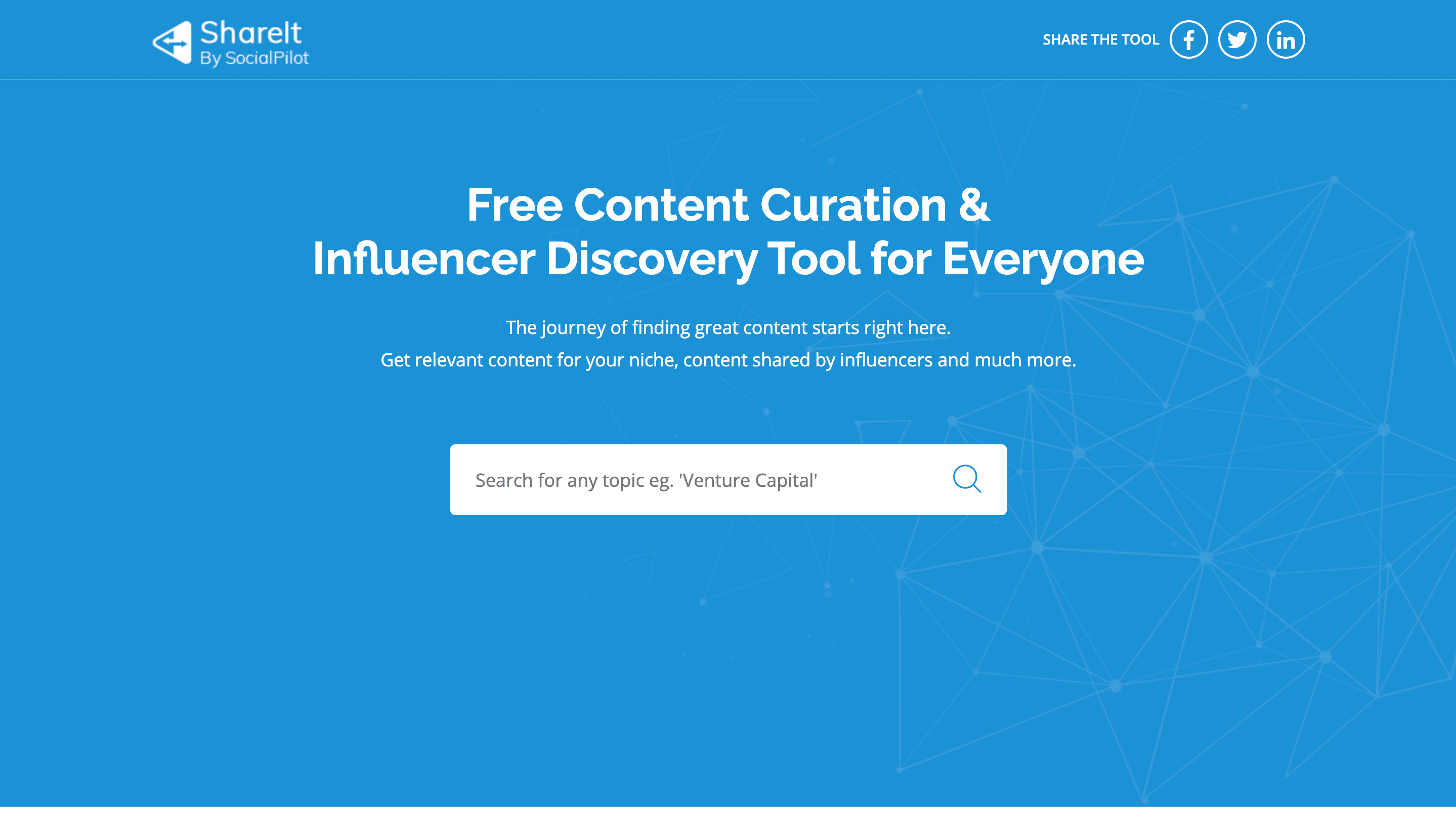 ShareIt is a content curation tool that allows you to search for relevant topics. Users can search terms of interest and use ShareIt to share content to their social media profiles. You can even integrate it with SocialPilot to schedule curated content to your social media profiles. As an added bonus, ShareIt is self-described as an "influencer discovery tool"–so if you're looking to incorporate influencer marketing into your marketing strategy, this is a fantastic tool.
Why use ShareIt? ShareIt is great for marketers who are looking for a few extra features when they curate and share content. The integrated social sharing capability is a plus, as well as the ability to search for influencers in a specific niche.
Cost: Free | More Information
Device: Desktop
6. Curata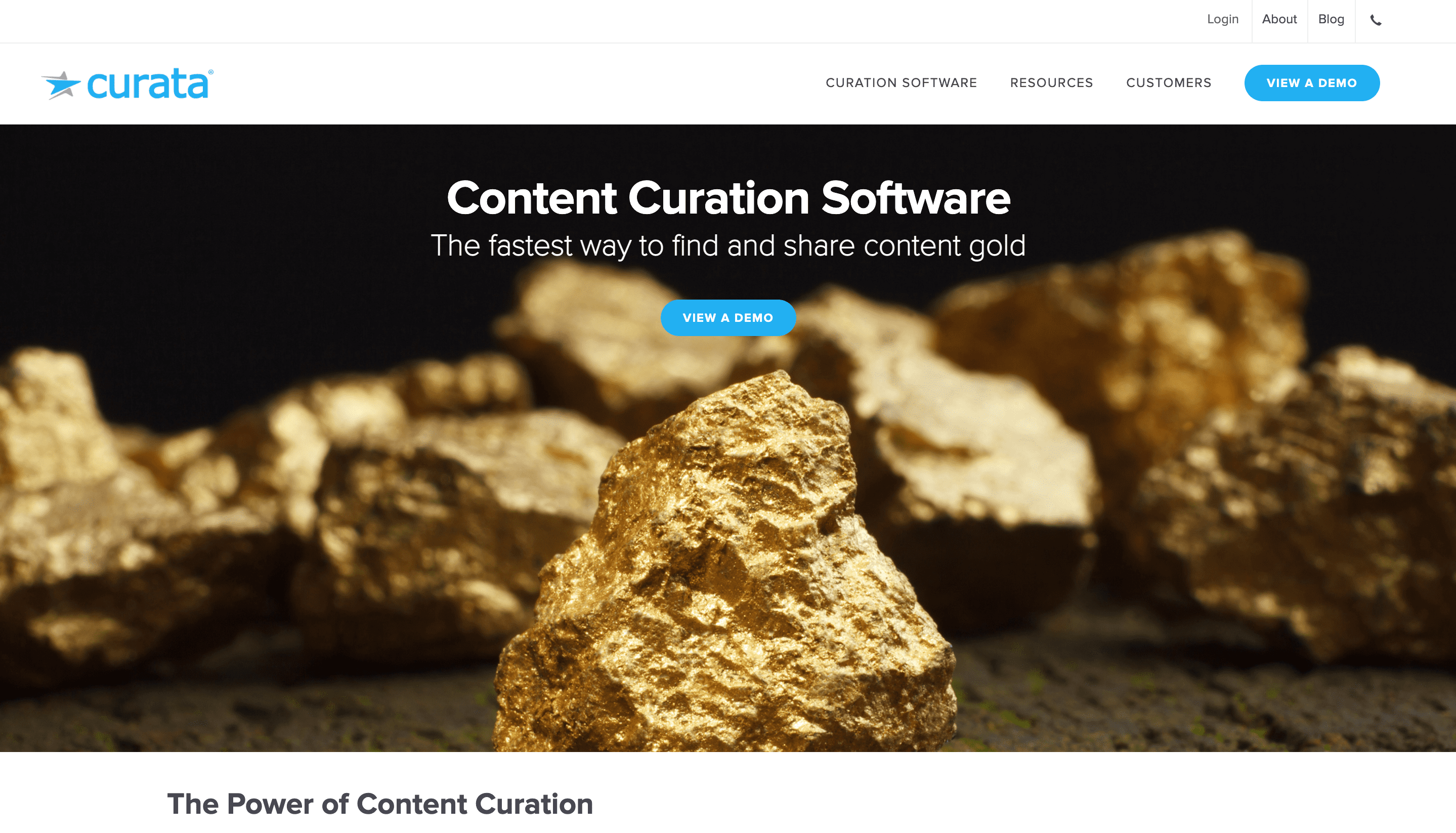 Curata is a powerful content curation tool that utilizes AI to curate content that's relevant to your platform. It features tools to help you review the curated content the app selects, a place to add your thoughts before you share, and even a place where you can create your own blog posts on-platform. Other features include trending topics, image recommendations, metadata, smart recommendations, and categorization.
Why use Curata? If you're building a thought leadership platform or simply publishing a high volume of content every week, Curata's features could help you to stay on track and save time. It's on the pricier side than some of the other options, requiring a quote based on your needs.
Cost: Demo available. Requires a custom quote. | More Information
Device: Desktop
Wrapping Up
Curating content doesn't have to take a ridiculous amount of time, and content curation tools can help you streamline your process. To get the most out of your content curation strategy, follow these best practices:
Select content that your audience will be interested in
Make sure your curated content aligns with your brand and values
Add your thoughts when you share curated content to social so your audience can get your take on it
Consider sharing content you can repurpose cross-platform for better efficiency
Be sure to share a healthy mix of both original and curated content
No matter which one of the content curation tools you select, have fun! There's a wide variety of options out there to help make your curation process easier and more enjoyable.
Do you use content curation tools? Which one is your favorite? Will you try one on the list? Leave us a comment and let us know.
Featured image via Julia Tim / shutterstock.com