Chameleon is arguably the most widely-used theme in our collection—and now we have a perfectly sized slider template to make your home page look that much better. Chameleon features an excerpt overlay on the right side of the slider, so these templates work along side that so that your image and text look beautiful together.
Download The PSD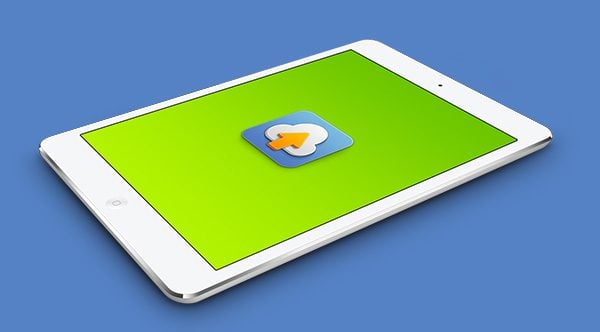 Using the PSD template to create slider images is simple. Each slider variation is grouped into layer groups. Inside each layer group is a smart object where you can input your own photo (just double click it and past in your photo). The image you input will automatically be added within the appropriate area in the slider image. Once you have added your imagery, simply choose File > Save For Web.
iMac
For those of you wanting to display a website design, here is a clean and professional option for you, featuring our iMac PSD mockup.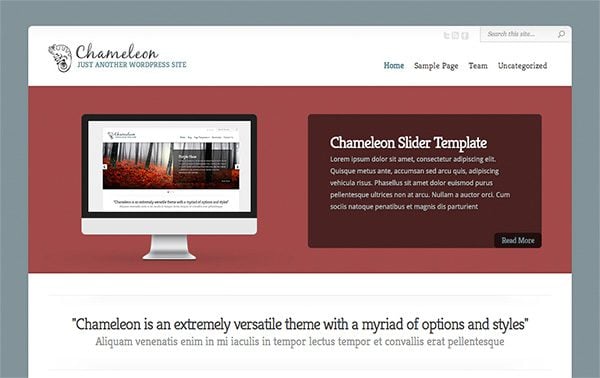 iPhones
This smartphone template features our iPhone 5s PSD mockup. This is great for mobile web designers, app developers, and anyone who wants to show off that beautifully responsive website.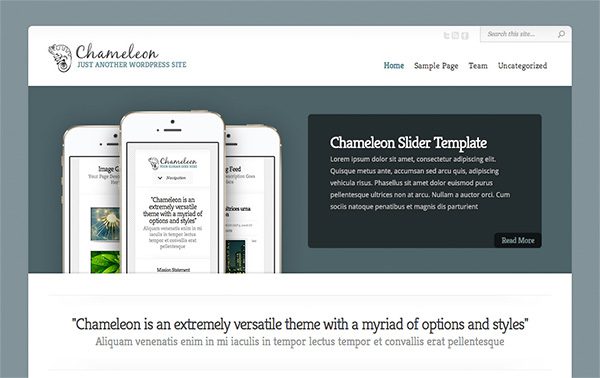 iPad Mini
We've created our very own iPad mini mockup for this give away. The perspective iPad template is another great way to show off your responsive website or tablet app design.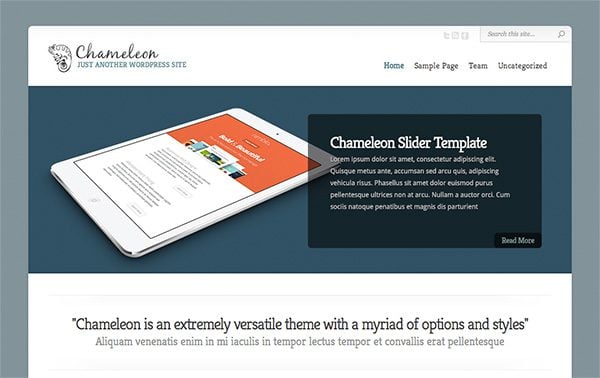 MacBook Pro
The MacBook Pro template is a great alternate to the iMac template if you're looking for some perspective to mock up your website design. You can download all of our MacBook Pro PSD mockups as well.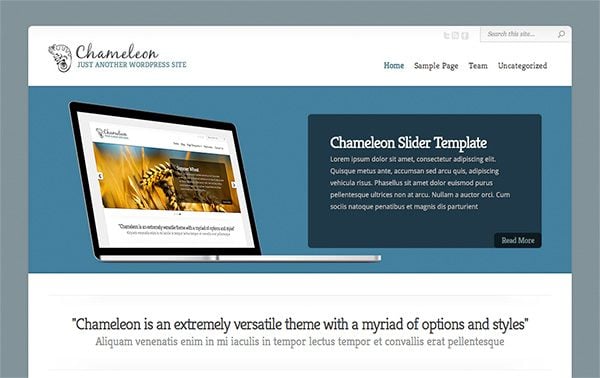 Image Blur
While Chameleon features an excerpt box within its slider, simply placing a photo is a great option. This template lets you to place your image and it will auto blur the portion that will be behind the excerpt so your text is full legible.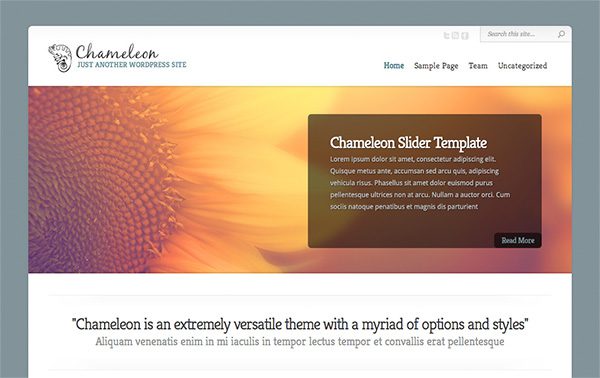 Image Focus
To create the illusion of depth and focus, this template lets you place one image and it auto populates both a blurred background, and a framed copy of your image. Once placed, you can manually move and size the images to your liking.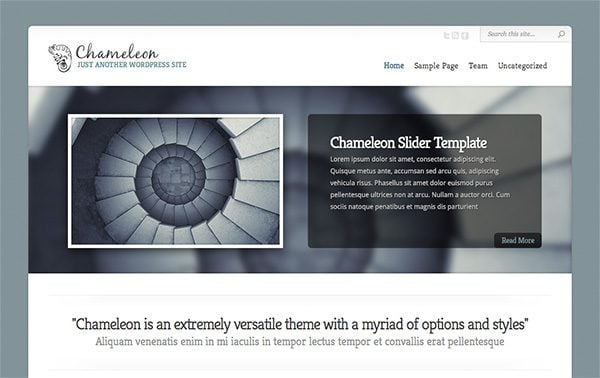 Image Bubbles
This template compliments all of Chameleons rounded corners quite nicely. Whatever image you place inside your small bubble will automatically blur out of focus and fill the background for a complimentary splash of color.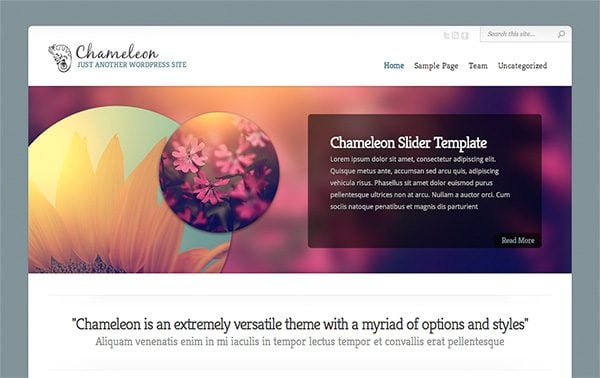 Image Stack
If you are wanting to display a collection of images, this template is a great way to show multiple images inside the Chameleon slider without having them be covered up by the post excerpt.