We have created five meticulously detailed MacBook Pro PSD templates, and they are available to download for free! These minimal laptop devices have been stripped down to their bare essentials to make your work the center of attention. Using these templates, you can quickly create photo-realistic mock-ups of your work at any size. They can be used in our themes too, within our themes' sliders or anywhere else on your website that you want to display your work. They are especially handy for web designers who want to create beautiful graphics for their portfolios, or stunning mock-ups for their clients. Directly below is a glimpse at the actual size of these templates, which were created from vector shapes and shape layers which can be scaled infinitely without quality loss.
Download The PSD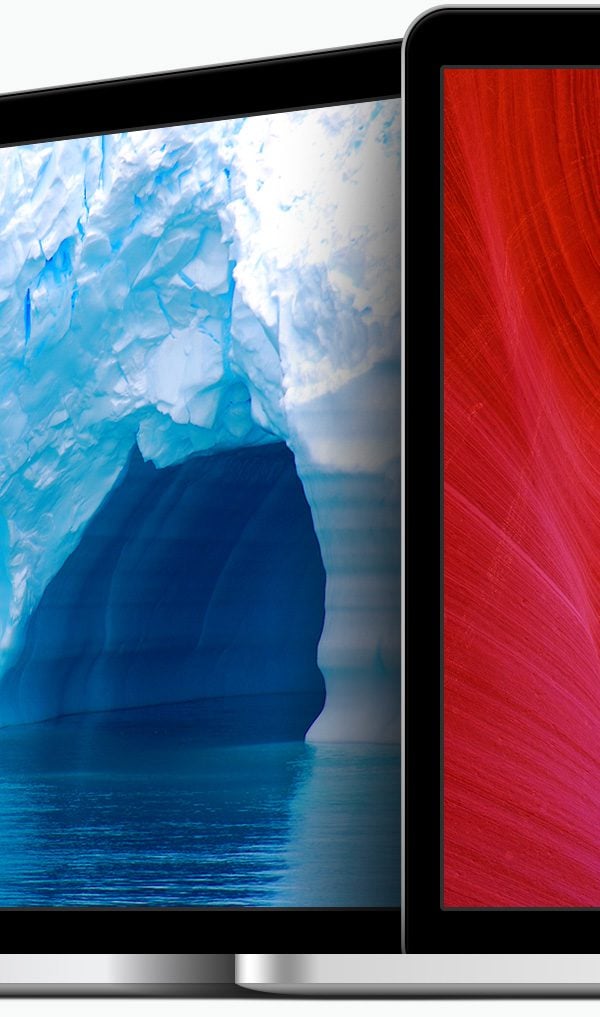 The Templates
Check out all of the single laptop and multi-laptop lock-ups below. These Templates are released as Open Source under the GPL (GNU General Public License) 2.0. Enjoy them and use them for whatever you'd like!

Using The Template In Our Themes
There are many great ways that these templates could be used in your WordPress website. Here are some examples of how these MacBooks might be integrated into the image areas of our Chameleon and Foxy themes.