Our Vertex Theme has a homepage Post Slider with an image that slides up from bottom to top. Our demo uses beautiful transparent png images to utilize its functionality in the best way possible. With these 8 free slider templates you can create perfectly sized png images for the Vertex Theme slider. Check out some examples below made from these templates and download the PSD package to get started!
Floating Image
If you fill the entire PSD canvas with an image, you will get an image that touches down to the bottom of the slider. This template allows you to create a floating image in the space next to your post title and excerpt.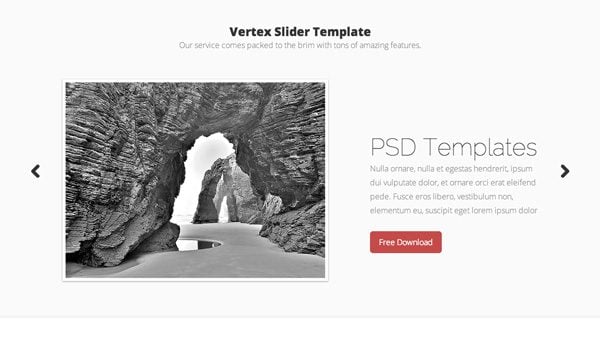 Image Stack
The image stack is made up of two overlapping images that touch down to the bottom of the slider, great for showing off more than one image at a time.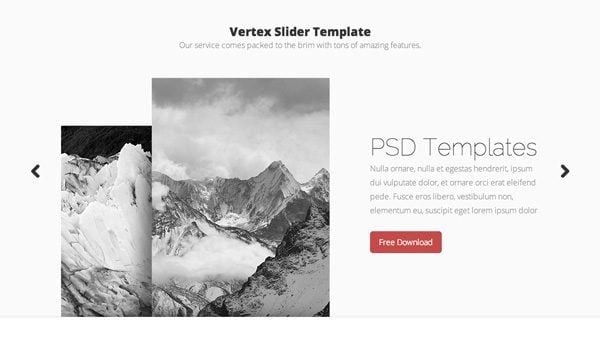 Magnifying Glass
If you are looking to focus on a specific part of an image, but still want to hint at the full thing, this is a great template for creating a magnifying glass effect. Just place your image once, and the template will do the blurring and zoom effect for you.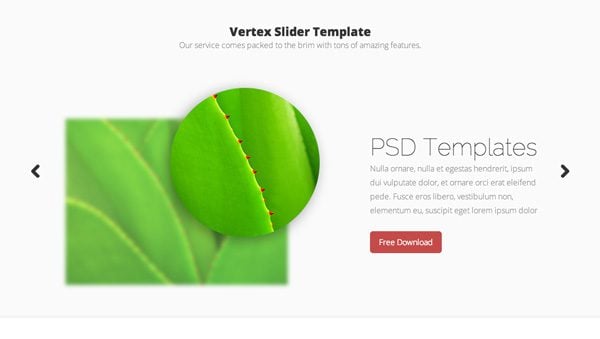 iMac & MacBook Air
Both the iMac and MacBook Air templates are great for showing off any website design with a clean and professional look.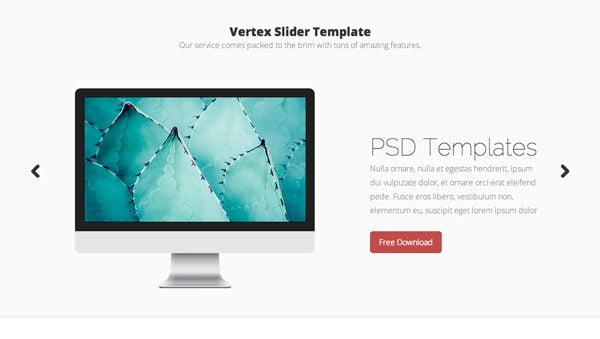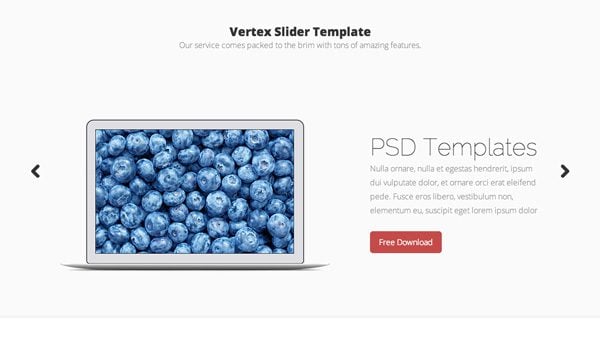 Mobile Device Lockups
This template pack includes both Android and iOS device lockups for mocking up responsive websites and mobile apps.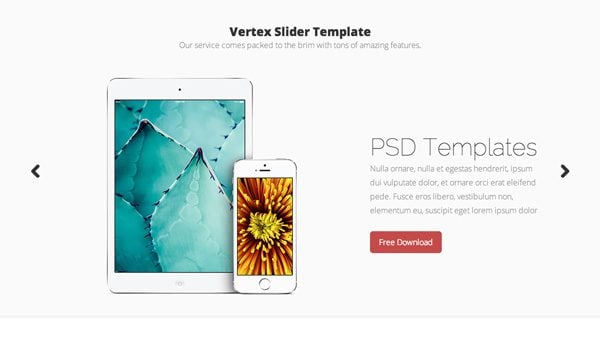 iPhones
The iPhones template features 3 overlapping devices that get tucked under the bottom fold of the slider, perfect for showing off multiple screens of a mobile website or app.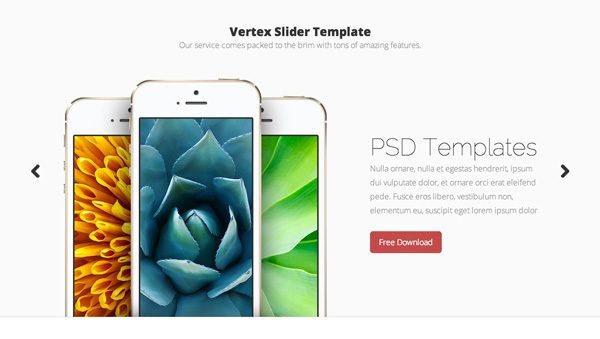 How to Use the Template
The download comes with a single Photoshop file with each slider variation as its own layer group. To used the templates, follow the steps below.
Inside each layer group is a Smart Object(s) where you can input your own photo (just double click the smart object layer icon and place your artwork).
Once you have added your imagery, save and close the Smart Object. The artwork you placed will automatically be added/rotates/skewed within the appropriate area of the slider template.
When you are happy with your slider image, simply choose File > Save For Web, and save your file as a transparent PNG-24 image.
For all of you Photoshop savvy designers, this template is fully editable—have fun with it and even use it to create your own!
If you like these templates, take a stroll around the blog for more of our free resources and please let us know what our next slider template should be!