Two months ago, we released a sneak peek of what aims to be our most powerful theme yet, Divi. Since then, there has been a lot of activity, in the form of both excitement and frustration, related to the status of the project. I know that this one is taking a while to finish, but I promise that it will be worth it in the end! We made the decision as a team to spend extra time on Divi, even if it meant breaking our normal production schedule. To help put people's minds at ease, however, we have put together an little update on where we are at with the project. Although we don't have a release date set, I can say that we are now in the later stages of development 🙂
Developing A Concept
We are working really hard on making Divi a reality. Along the way there have been many opportunities for improvement, and it has since evolved into something we are very excited about. With a new Page Builder as Divi's main attraction, we are making sure the user experience is a smooth one, and the websites that you can create with it are beautifully responsive. Here is a little sneak peek of the builder's user interface and a look into some of our design processes.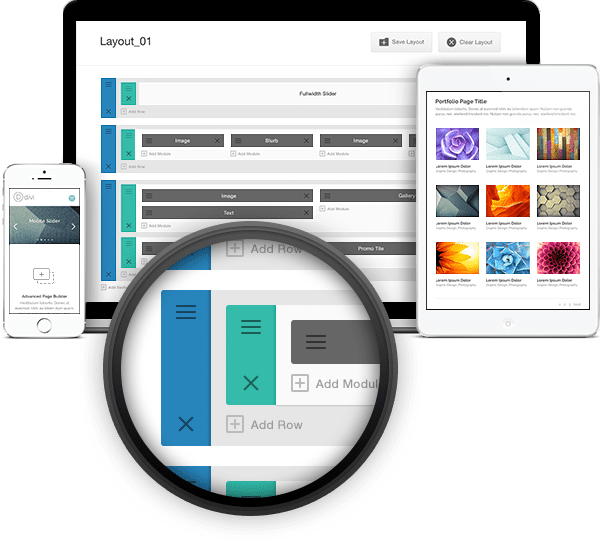 Creating The Builder
We didn't want to create just another drag and drop builder with so many options that it becomes confusing and breaks on mobile devices. Having too many choices doesn't always yield strong responsive layouts, so we took a step back to look at what's really behind great web layouts. It's not just a bunch of elements on a canvas that sit next to each other, but more like a group of neighborhoods that are all part of a larger community.
With Divi, we first separate your page into horizontal sections, painting a big picture and giving your page a strong foundation—Let's consider these as neighborhoods. Within these sections, you have horizontal rows (houses) that have different column structures (floor plans). Before you've had the opportunity to decorate your house, you've already thought about the structure of your website, which we believe will lead to better end results. Finally, you get to have some fun and lay out the furniture, or modules in this case. Here is the overall architecture of a section in Divi.

Divi will ship with a variety of modules that can be used in any column. You can even stack multiple modules within a column. With this structure, we are able to create some really strong responsive layouts because we aren't moving around city blocks to make things work on mobile devices, but rather just shuffling around the furniture in the room. Below is an example of a page layout that you can create with the builder. Divi will also ship with pre-made layouts that you can use and edit with ease.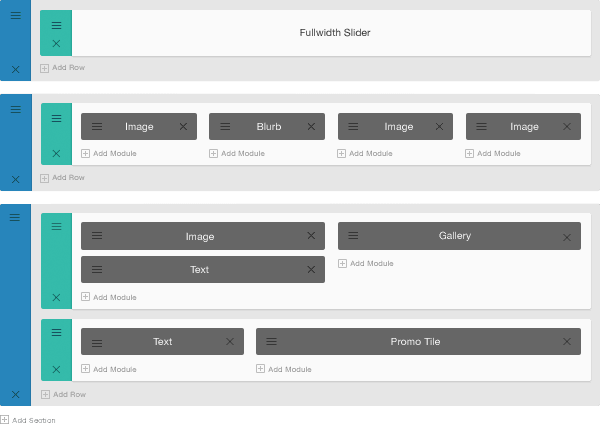 A Bit Of The Process
To make sure that all of these modules work with each other, we created a strong responsive grid and tested its durability in numerous layouts with multiple sections, rows, and modules. With the ability to create completely custom layouts, and set any page as your homepage, we are confident that Divi is going to be the Swiss Army Knife of our collection.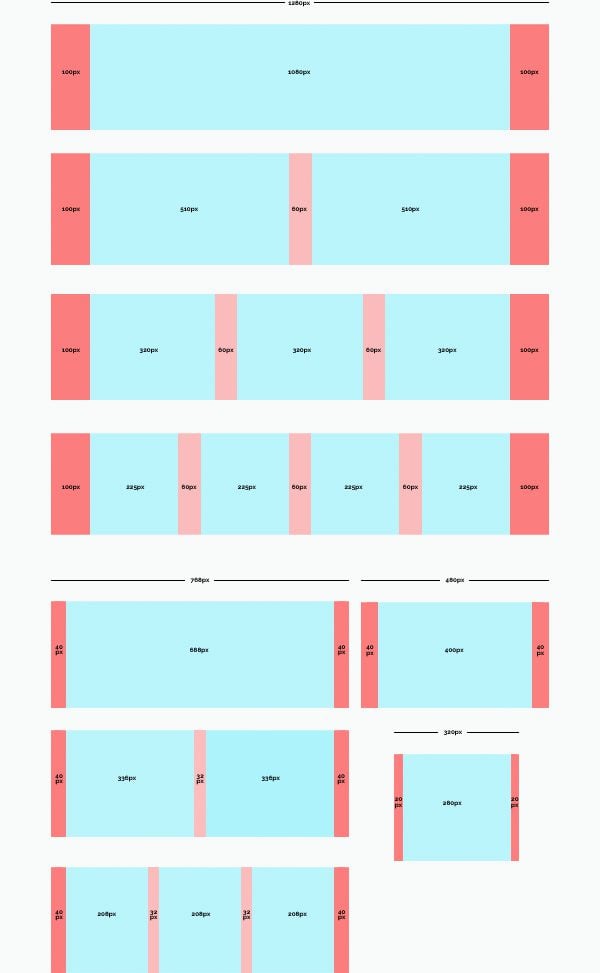 It taxed our brains a bit, but in the end we have come up with a great system that should work (and look good!) in just about any situation.

Thanks For Your Patience
We are sorry that the theme is taking longer than many of you might of hoped, but I hope this additional sneak peek has explained why the extra wait is the sign of a great product, and not a sign of laziness on our part. Now more than ever, we are working hard every day to make great new themes. Stay tuned for Divi's release in the nearish future 🙂