Why, in an age when online privacy is a bigger issue than ever before, are some bloggers happy to share one of their most personal of details: How much they earn.
That's right: every month, bloggers are sharing a line-by-line breakdown of their earnings with thousands of people. These breakdowns are more commonly known as income reports, the focus of today's post.
But why do bloggers publish income reports? And, more importantly, is it something you should be doing? Today, I'll do my best to answer these questions by looking at the pros and cons of income reports.
And, if you're in need of some inspiration, I'll also be introducing you to 12 of the best income reports for WordPress users to follow. Let's get started.
Should You Publish Income Reports?
It's an issue that divides bloggers: to publish income reports or not to publish income reports. Some share their income every month like clockwork, while others won't even entertain the idea.
It has to be said, however, that the bloggers who publish income reports are in the minority. And, if most bloggers don't publish them, then why should you bother?
Income Report Pros
Well, there are actually lots of good reasons. Here are eight for starters.
1. Inspiration
Earning a living online is difficult — it can feel like an uphill struggle at times, especially if your effort has yet to bear fruit. Income reports show readers that there's light at the end of the tunnel; that there is good money to be made. This can be the shot in the arm they need to keep on trying.
It's also worth pointing out that income reports document the whole journey — not just the good times. Realizing that your favorite superstar blogger overcame the same struggles that you're experiencing can be hugely motivating.
2. Credibility
Whose advice are you more likely to trust: a blogger earning $10k/month or a blogger earning nothing?
The answer, of course, is the $10k/month blogger. If people know you're successful, they're more likely to sit up and take notice. This can increase your readership and add extra zeros to your income.
3. Relatable
By documenting your failures as well as successes, your income reports make you more relatable. By knowing that you're a real person who makes mistakes, you can develop a more personal relationship with your audience.
4. Opportunities
If your goal as a blogger is to help your readers earn more money from their websites, income reports can offer a lot of value.
This is because, typically, income reports share a blogger's many revenue streams, which can help readers identify new ways to monetize their own website. And, if you break down your income piece by piece — for example, listing the earnings from individual affiliate schemes — readers can identify the biggest opportunities.
5. Lessons
Some bloggers say that they write income reports for themselves first, readers second.
Think of it like a diary — you can use your income reports to document the things that worked, as well as the things that went wrong. Learn from this, and you'll avoid the same pitfalls. It can also be inspiring to see how far you've progressed as a blogger, which can keep you motivated during lean months.
6. Feedback
Many bloggers share their future plans in income reports, giving visitors the opportunity to chime in with suggestions via the comments section.
Sometimes these comments will validate your plans, or perhaps introduce you to a new way of thinking.
7. Accountability
Many bloggers publish income reports purely to hold themselves accountable — by making next month's plans public, you're more likely to stick to them.
If you fail to meet your targets, expect some friendly ribbing in the comments.
8. Traffic
The final benefit is perhaps the most obvious: people like reading income reports! This makes them a great source of traffic.
If you read a blogger's income report one month, you're more likely to drop by next month to see how they did. This can turn a casual reader into a lifelong fan.
Income Report Cons
Of course, income reports aren't without their problems — otherwise, everyone would publish them!
Let's take a look at some of the reasons not to publish income reports.
1. Private
Your income is nobody's business but yours, right? Some people just don't want others prying into something as personal as their income levels.
2. Scrutiny
Haters gonna hate, right? If you regularly post five- and six-figure months, it won't take long for jealousy to rear its ugly head.
Some people might find your earnings inspirational, others will scrutinize everything you say, looking for opportunities to call you a liar.
3. Suspicion
In many ways, it's unsurprising that income reports attract scrutiny, as some bloggers — *cough* scammers — do falsify their earnings.
Although it's ethically wrong, if you pretend to be successful, some people will believe you and buy your products. This causes some people to view all income reports with suspicion.
4. Low Sales
If high revenues can boost sales, low revenues can certainly hurt your potential growth. After all, is a blogger earning modest sums really the best person to grow your website? Sometimes, sometimes not.
Remember: new bloggers are still capable of giving great advice, even if their income levels have yet to catch up with the value they're offering. Unfortunately, not everyone will see it that way.
5. Unrelatable

Sure, income reports can be motivational. On the flipside, though, when your earnings become too large, you become totally unrelatable.
If a reader is earning, say, $200/month, there is a huge disconnect between someone earning $10,000/month. This may result in some readers believing your advice isn't relevant to them.
6. Copycats

The main problem with being totally transparent? Anyone reading your income reports regularly will know the ins and outs of your business model.
Some will use this for inspiration, while others will simply rip your idea off. This is a problem I've read about in a number of income reports — the moment a blogger becomes reasonably successful, their industry is flooded with copycats. These aren't people trying to improve on your idea — which, let's face it, is a part of doing business — these are people simply looking to duplicate your business without adding any of their own brainpower.
7. Time-Consuming

It goes without saying: producing 3,000-word monster posts documenting everything you've done in the last month can take a serious amount of time. And, when you start publishing income reports, your audience begins to expect them every month.
Some bloggers decide that the effort that goes into producing them just isn't worth it.
8. Egotistical

Are you publishing your income reports to motivate your readers, or to brag about all the cash you're making?
Even if your income reports are published with the best of intentions, some readers won't see it that way.
Income Reports Worth Following
Whether you want to publish income reports or not on your blog, you can still benefit from the income reports published on other blogs, right? That's perhaps one of the reasons why income reports are so popular, even if they're not published universally.
In this section of the post, I want to introduce you to 12 of my favorite income reports. Some of these businesses operate in the WordPress industry, while others simply use WordPress to power their blogs.
All of the businesses listed here, however, earn their income (almost) exclusively online. In my opinion, this makes these results attainable to any WordPress user — provided you work smart and put in the prerequisite effort. I've also deliberately picked a variety of businesses — service providers, bloggers, affiliates, technical niches, non-technical niches, beginners, established — to reflect the many different ways that WordPress can be monetized.
WP Curve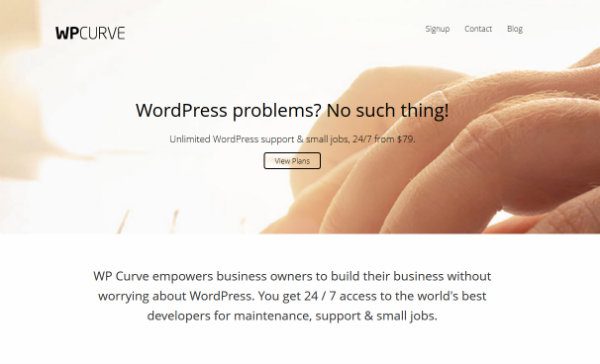 If you're considering starting your own WordPress-based business, look no further than WP Curve for inspiration.
Co-founded by Dan Norris and Alex McClafferty, WP Curve quickly established itself as the number one place for WordPress support, maintenance, and quick-fixes.
Their income reports make for a fascinating read, with complete transparency on income, traffic figures, and even an insight into their business mechanics. There's also in-depth analysis on what has worked for them and what has gone wrong, as well as a look towards future plans.
As one of the longest-running income reports in the list, you can follow WP Curve's remarkable growth from scratch through to the latest income report, which showed monthly recurring revenues of over $65,000.
CodeinWP
Every month, CodeinWP publish a fantastically detailed income report. They're the guys behind ThemeIsle, so that makes their reports a must-read for all aspirational theme developers.
In the whole of 2013, their business brought in a big fat zero. The team was able to turn around their business, and by May 2015 they were bringing in a whopping $80,000/month.
Best of all, each income report offers a comprehensive look inside the different aspects of their business, giving you a more complete picture of how they turned around their business. Although the income reports are relatively new (there are just five editions to date), each one provides a lot of value.
WP Rocket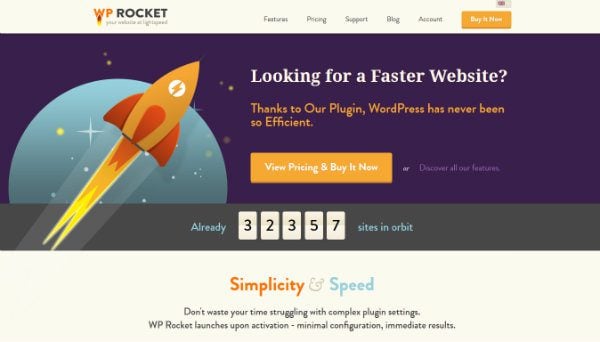 Next up, we have the income reports from the company behind top WordPress caching plugin, WP Rocket.
With six updates so far, it's another income report series in its infancy, but it documents the remarkable rise of WP Rocket. Within two years, the company was able to increase monthly revenues from zero to a stable $45,000.
The income reports include revenues, customer figures, and also detailed insights into the WP Rocket business, in accordance with their transparency policy.
ThemeForest/CodeCanyon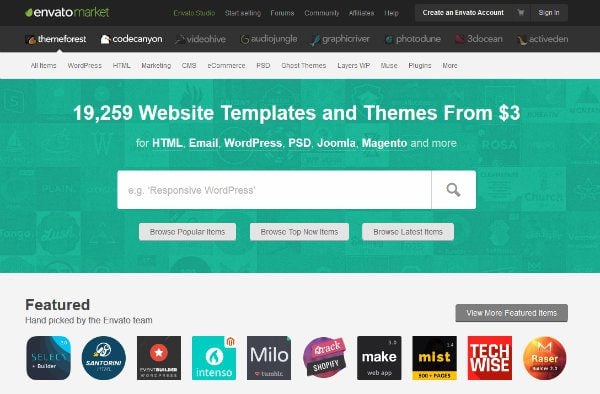 OK, so not really an "income report," the Envato marketplaces, ThemeForest and CodeCanyon, still make it possible to track what any seller is earning per month.
For a start, there's a dedicated section on each marketplace, displaying how many sales the top themes and plugins shipped.
You can also manually track a specific seller by visiting the Top Author pages – this one for ThemeForest, this one for CodeCanyon. By keeping a record, you can then calculate how many sales an author made over a particular week or month.
All authors are listed here, so you can calculate approximate earnings for the power-sellers, as well as the more modest-earners.
MatthewWoodward.co.uk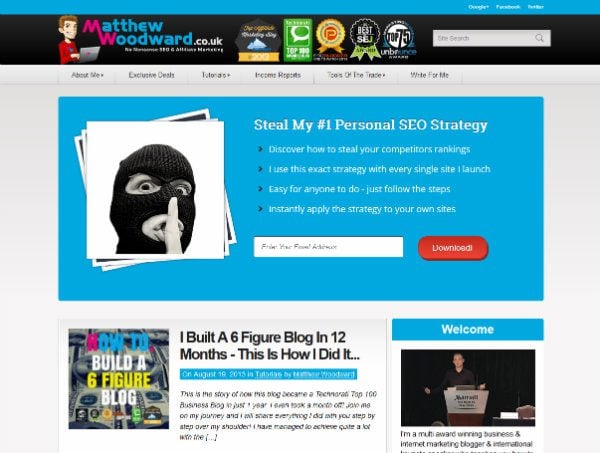 Of course, it's not just WordPress-based businesses that publish income reports – plenty of other successful online entrepreneurs are happy to do so.
A great example of this is Matthew Woodward. Matt publishes all kinds of internet marketing tutorials on his website, though I would say he is an SEO and affiliate marketing specialist.
His income reports span a period of three years to date, allowing you to trace Matt's journey from beginner blogger to an award winner earning over $20,000 most months.
Niche Pursuits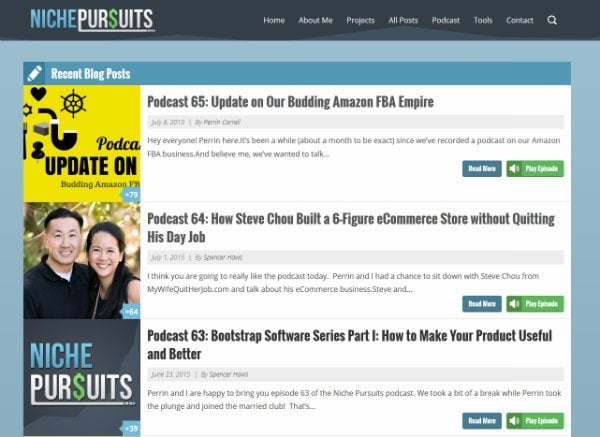 Niche Pursuits' income reports were a great source of inspiration for me when I started using WordPress several years ago. It's great to see that site owner Spencer Haws continues to publish regular income updates.
Spencer is probably best known as the creator of Long Tail Pro, one of the best keyword research tools available. His income reports, however, cover all manner of projects.
Best of all, they're completely transparent, guiding readers through the exact steps Spencer took to achieve his results. To date, his projects include niche websites, authority websites, Kindle publishing, and Amazon FBA.
Entrepreneurs on Fire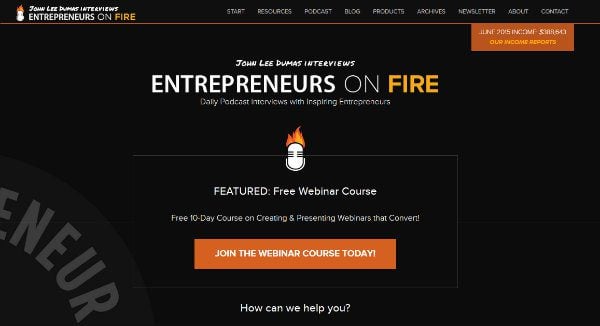 Standing out from a crowded marketplace is the key to a successful business. John Lee Dumas, the business podcaster behind Entrepreneurs on Fire, understood this concept well, as he set out to create a daily podcast series – a publishing schedule that none of his competitors were even getting close to at the time.
You can follow John's progress on his blog, where he publishes regular income reports. These days, John earns a cool quarter million dollars each month, and extensively documents his successes and struggles every month.
Smart Passive Income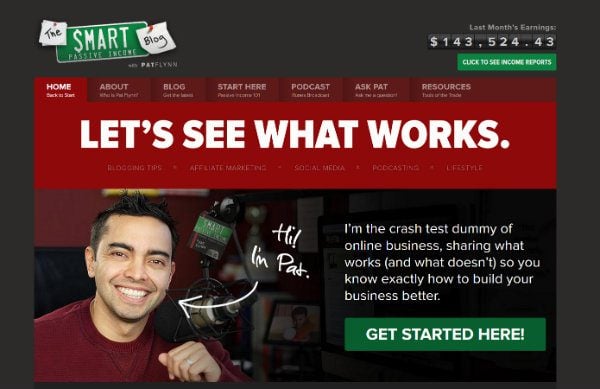 Patt Flynn was one of the first bloggers to start publishing income reports over on his Smart Passive Income blog. You can track his monthly results as far back as 2008, giving you nearly eight years' worth of reports to sift through.
Back in 2008, Patt was earning a still-impressive $8,000/month. Fast forward to today, and Patt regularly clears the $100,000/month barrier. In fact, in his best month his revenue was a jaw-dropping $153,000.
As one of the top internet marketers in the industry, you can learn a lot from Patt's blog, and also receive a good injection of inspiration from his income reports.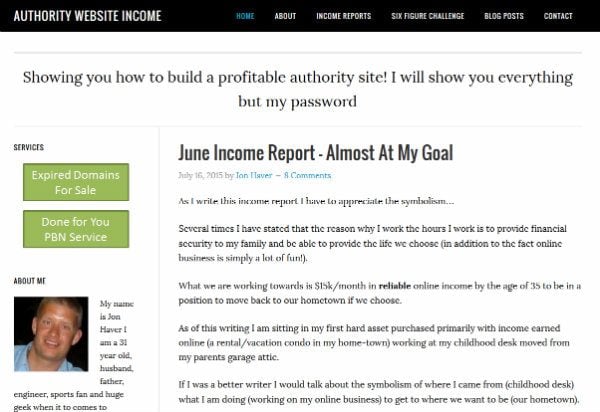 Jon Haver is the successful internet marketer behind the Authority Website Income blog.
He has documented his successes and failures since the October 2012, sharing his journey to a reliable $15,000/month every step of the way. In that timeframe, Jon has built an impressive 150 websites, and is now pursuing his goal by aggressively purchasing several niche websites each month.
Through his income reports, Jon demonstrates just how much money it's possible to make by developing a portfolio of niche sites, website acquisition, and better monetizing your portfolio.
Dumb Passive Income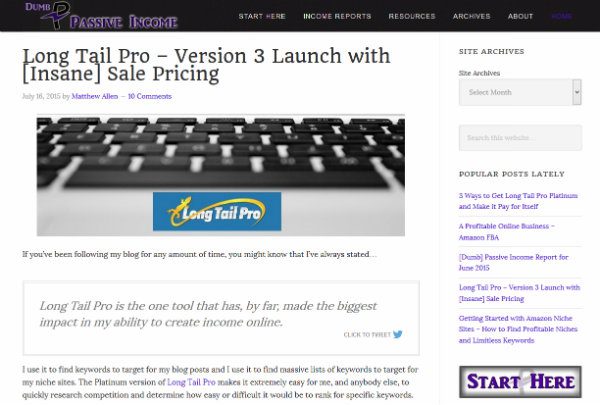 Matthew Allen is the truck driver turned internet marketer behind Dumb Passive Income – a play on Patt Flynn's Smart Passive Income.
Every month, Matthew shares his successes with his audience, with 33 income reports published to date. Matthew's online business is only a side hustle, and one which nets him around $3,000/month – not bad at all.
Matthew earns primarily from niche websites, AdSense, and Amazon Affiliates. He's completely transparent about every arm of his business, so there's a lot of useful advice published.
Pinch of Yum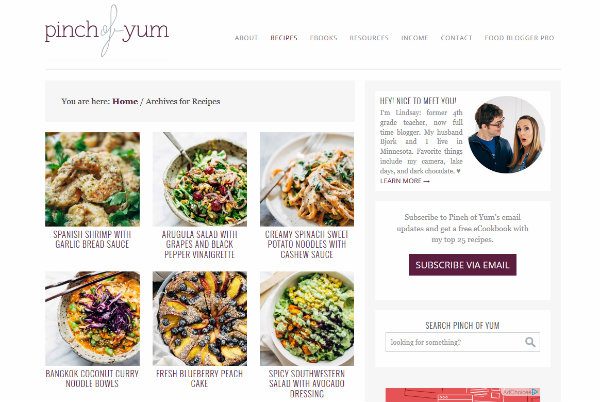 So far we've focused exclusively on WordPress-based and online marketing business.
Not every WordPress user wants to talk about internet marketing, however. Many use WordPress to power a completely unrelated website. And guess what? Those websites can still earn good money.
Perhaps the best example of this is the fantastic Pinch of Yum – founded by food blogger Lindsay Ostrom. Her website is WordPress-powered and uses the Genesis Framework.
Lindsay monetizes her blog via affiliate commissions, sponsored posts, and eBook sales. Last month, those revenues added up to over $31,000 – after factoring in expenses, her profits were just shy of $25,000.
For any niche site builders out there, Lindsay's income reports are a must-read.
Income Mesh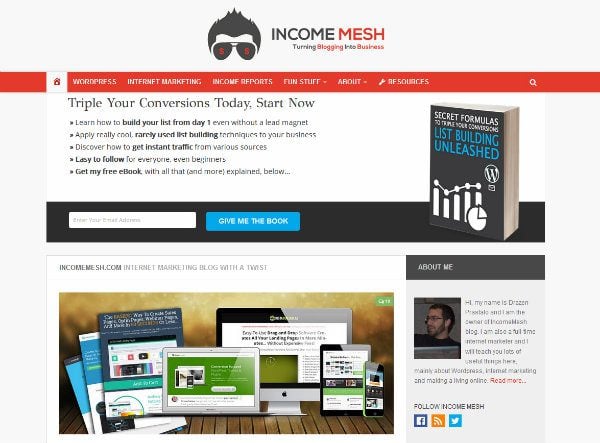 Although the eye-watering incomes we've covered so far are certainly inspirational, to many newer WordPress users, those results feel unattainable. If you're struggling to earn your first dollar online, the thought of earning five- or six-figures each month can feel a million miles away.
With this in mind, following along with a less-established blogger's journey can feel more realistic.
For this reason, I want to throw the Drazen Prastalo's Income Mesh into the mix. Drazen's latest income report showed a more modest $500/month, but he's an internet marketer on the way up.
If you want to see the established bloggers more humble beginnings, be sure to go back through the income report archives to find a time when they were at your level.
Final Thoughts
On one hand, income reports are a great way to attract an interest in your blog, enhance your reputation, and boost traffic. On the other hand, income reports can make your more skeptical visitors view you as egotistical, unrelatable, or an outright liar.
So should you publish an income report on your blog? I can't answer that question for you, you'll have to weigh up the pros and cons I've listed today. (Want my personal opinion, though? I say go for it!)
Even if you decide not to publish income reports on your blog, you can still use others' income reports as a source of inspiration, guidance, and even entertainment — personally, I enjoy reading about the progress a blogger is making. With this in mind, be sure to check out the 12 income reports listed today — I'm sure you'll find something useful!
Do you publish income reports on your blog? If so why? If not, why not? Share your thoughts in the comments section below!
Article thumbnail image by Dooder / shutterstock.com