Whether you work for a small business with just a few people, or a large corporation with branches in multiple cities, communication is important. Without strong communication between team members, it can be hard to stay focused on a common goal and achieve a high level of customer satisfaction. Fortunately, there are several apps that can streamline your communication efforts.
In this article, we'll discuss the importance of internal communication for businesses, and talk about how using a communication app can make yours more successful. Then we'll explore seven of the best company communication apps available.
Let's get to it!
How a Communication App Can Improve Your Business
A communication app is a platform designed to make it easier for team members to work together. Apps provide a way to centralize information and enable team members to quickly seek additional information or help from others. Some may include other useful features, such as client communication or project management.
When it comes to completing projects successfully, communication is key. Strong internal communication has been shown to help team members stay focused on a common goal, instead of each pursuing their own idea of what the end product should look like. It also helps increase productivity and customer satisfaction.
While email can accomplish some of what a communication app might do, it generally isn't as efficient. Chatrooms consolidate messages and keep responses in the correct order, making communication more organized and readable than long email threads. Even so, email is still useful for more formal communications, such as client updates.
Additionally, communication apps are useful for teams with remote members. Chatrooms and video conferencing provide fast, real time communication to help remote members feel they're part of the team. Apps are also useful when people from branches in different cities need to work together to complete a project.
7 Best Company Communication Apps
Subscribe To Our Youtube Channel
There are a wide variety of communication apps available, with different features and focuses. We've compiled a list a of some of the best, highlighting their unique qualities to help you find the one that best meets your team's needs.
Let's take a look!
1. Slack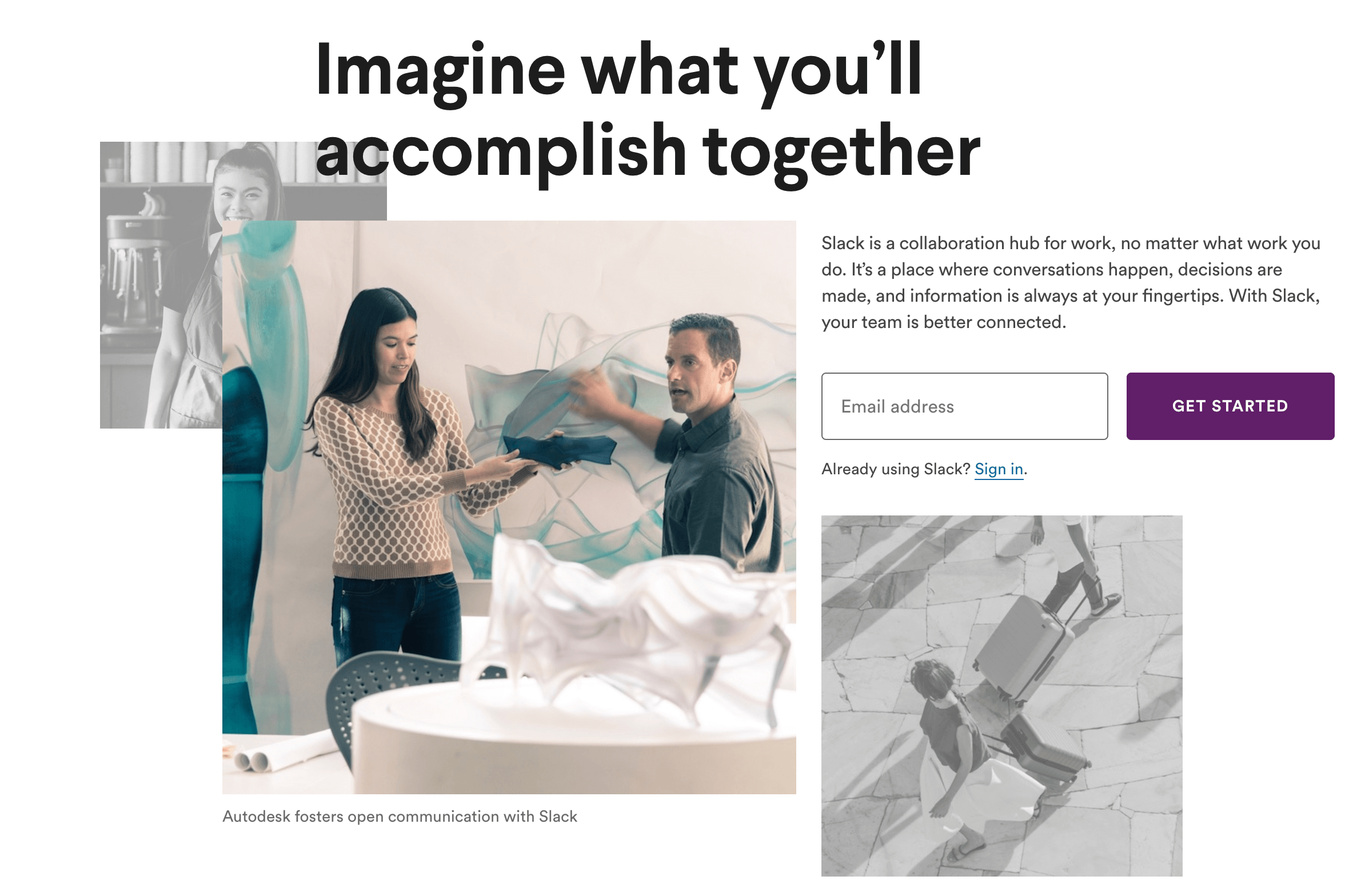 Slack is a predominantly chat-based app that was recently acquired by Atlassian of Trello fame. If you were a previous user of their other popular (and now discontinued) tool Hipchat, you might consider looking into Slack instead. It solves many of the problems of email chains by organizing conversations in 'channels'.
Team members can join or leave channels as they need to avoid receiving irrelevant messages, and easily find old messages for reference down the line. Additionally, Slack enables you to share files, make voice calls, and host video conferences. It also integrates with tools including Dropbox, Google Drive, or even your company's own software.
Key Features:
Creates clear and organized channels you can join or leave at your convenience.
Enables you to search messages for relevant information.
Provides file sharing capabilities and integration with a wide variety of other platforms.
Price: Free – $15 per month, along with 'per user' fees | More Information
2. Basecamp

Providing several communication options in a single app, Basecamp enables you to interact with teammates in a variety of ways. These include Campfire, Basecamp's real time chatroom, and message boards for organized conversations you can save for future reference. Plus, you can forward emails to the app, and send direct messages to individuals.
Basecamp emphasizes the importance of client communication as well. It enables you to include clients in conversations, and keep them updated via several project management features, including to-do lists, scheduled check-ins, reports, and progress charts. Basecamp will also handle your project calendar and file sharing and storage needs.
Key Features:
Provides a vide variety of communication options, and the ability to 'loop in' clients.
Enables easy progress updates including to-do lists, charts, and more.
Includes additional project management features including calendars and file sharing.
Price: $99 per month | More Information
3. Zoom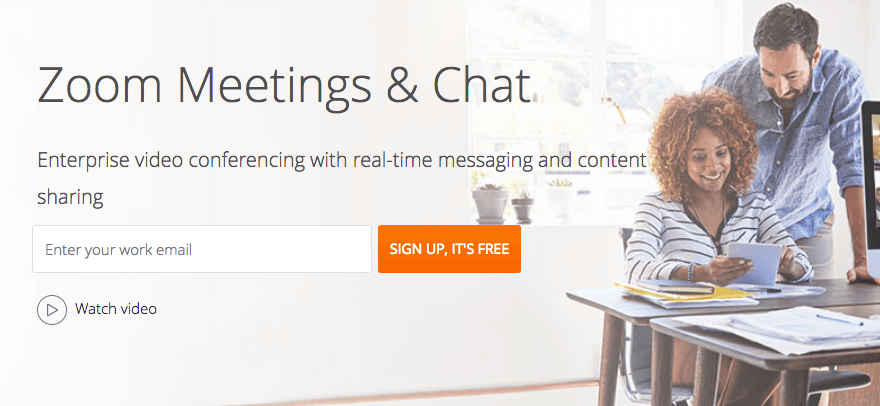 If you'd like to have face-to-face conversations with your team rather than use a chatroom, Zoom can provide the next best thing with group video chats. You can host one-on-one conversations or meetings of over 100 people. Private and group chats enable further discussion during conferences.
Plus, Zoom enables screen sharing to make presentations smooth and simple. It works on a variety of devices, including smart phone and tablets. Team members can join conferences with a phone call, and you can still use screen sharing on mobile devices. You can also use cloud recording to save conferences for future reference.
Key Features:
Provides high quality video conferencing ideal for teams with remote members.
Enables screen sharing on all devices.
Offers recording and cloud storage options.
Price: Free – $199.50 per month | More Information
4. Bitrix24

Bitrix24 not only helps with communication, but also enables task and team member management. It includes both video conferencing and chatrooms for real time communication, as well as the ability to create workgroups for specific assignments. You can pull in emails to create calendar events or tasks, too.
Bitrix24 includes workload management, time tracking, and task boards for managing your team. You can encourage collaboration with calendars, file sharing, and the ability to bring in external users, such as your clients.
Key Features:
Includes chat and video conferencing options.
Provides team management features such as time tracking and workload management.
Enables collaboration with organized schedules, files, and client communication.
Price: Free – $199 per month | More Information
5. Sameroom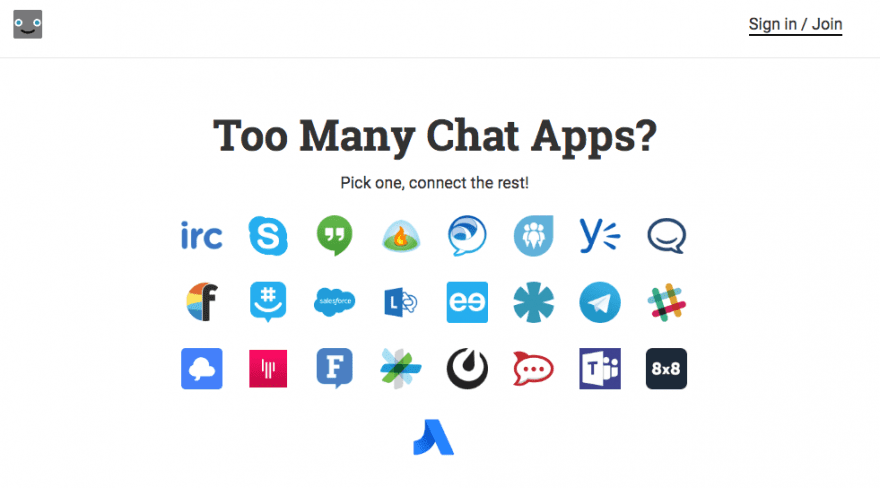 For those managing multiple teams or working with clients who already have their own internal communication system, Sameroom provides a way to chat without forcing anyone to give up their preferred platform. Instead, Sameroom connects platforms so you can chat with collaborators on other systems.
You can also use Sameroom to connect accounts on the same platform. For example, if you have a Slack channel for a client project, and the client also has a Slack channel for the project, you can connect the two channels so your team and your client's team can see messages on both channels.
Key Features:
Connects chat platforms so you can communicate with other teams without anyone having to switch platforms.
Enables connections between different conversations on the same platform.
Provides integrations with over 20 chat apps.
Price: Free – $5,000 per month | More Information
6. Asana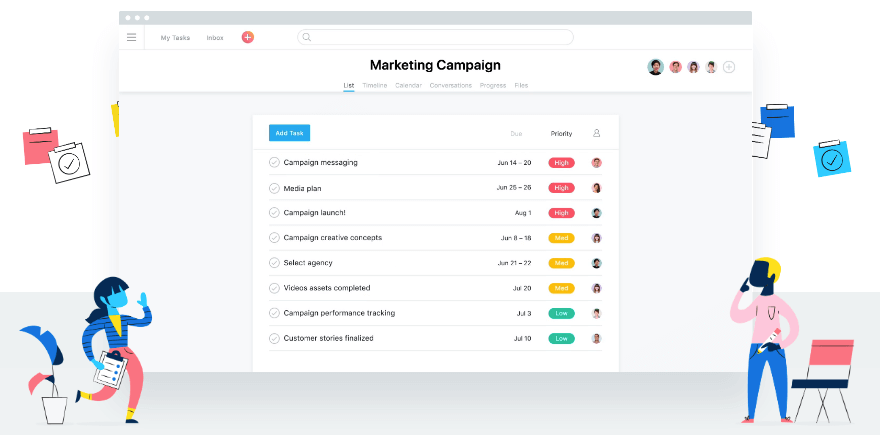 Though generally used as a project management tool, Asana can be adapted for internal communications as well. It enables you to hold group and one-on-one conversations with teammates, and the project boards will help you keep your team in the loop by showing which tasks have been completed.
You can also utilize task comments to inform teammates or ask questions about your progress on specific assignments. This will help you keep communications organized. In Asana you can easily manage your notifications regarding conversations and tasks to avoid receiving irrelevant communications as you would with long email chains.
Key Features:
Includes project management features such as project boards that help keep team members in the loop.
Provides comments for task-specific chats, and conversations for project-wide chats.
Enables you to choose when you receive notifications.
Price: Free – $23.99 per month + per user fees | More Information
7. Wrike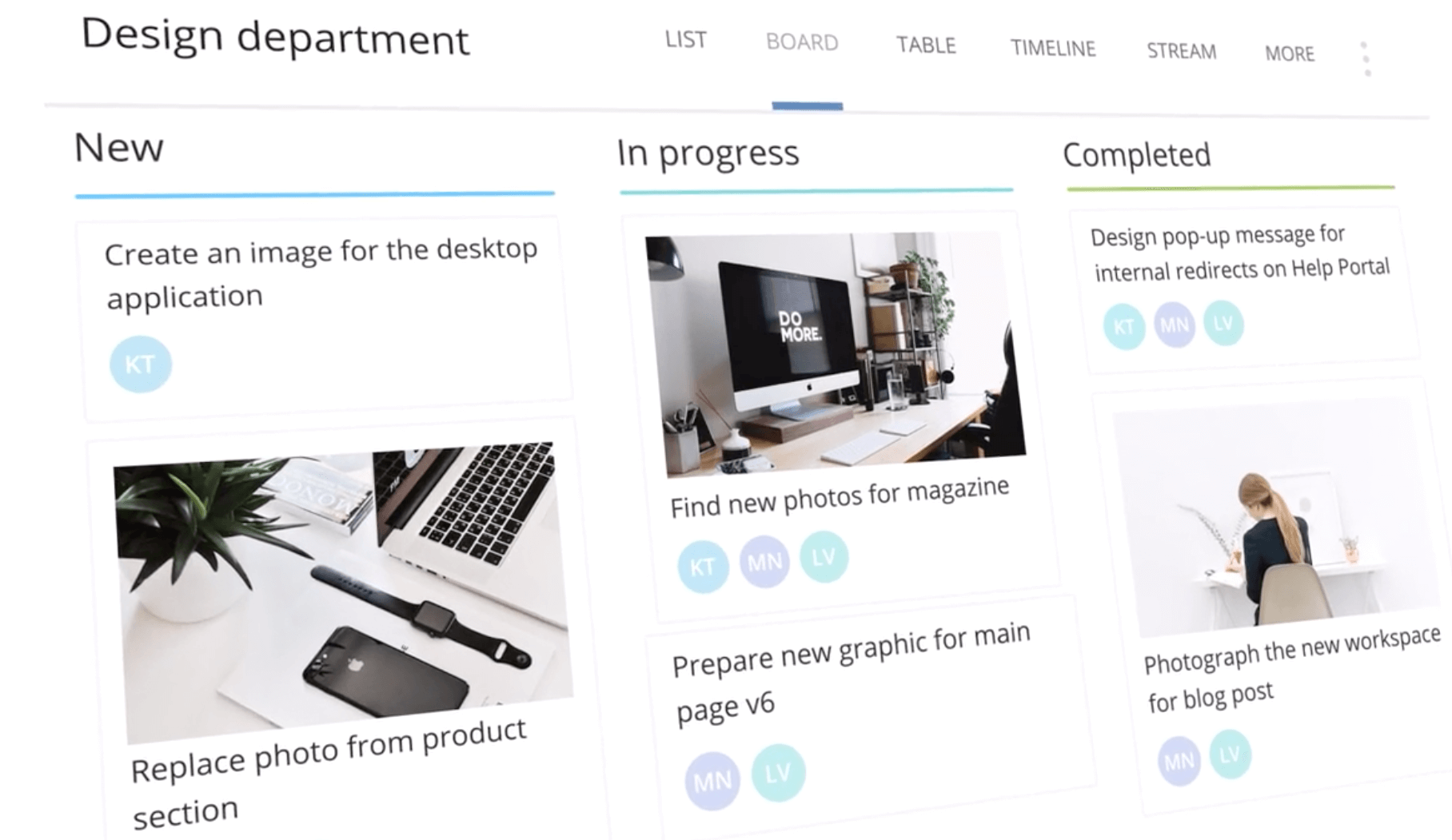 Another project management app with communication features, Wrike, enables you to send teammates chats that appear directly in their workspace. This minimizes time spent moving back and forth between sections of the app, and ensures urgent messages are seen and responded to quickly.
In Wrike, you can also add comments directly to images, videos, and documents to provide contextual feedback. You can see your team's progress on projects with live activity streams, project and team reporting, and workflows. This eliminates the need to ask what tasks have been completed and what still needs to be done.
Key Features:
Includes a messaging system that displays chats directly in your workspace for easy access.
Enables contextual feedback through comments on tasks.
Provides clear updates on project status with reports and workflows.
Price: Free – $24.80 per user, per month | More Information
Conclusion
While email still has a role in the workplace, apps make for stronger communication between team members. The right app can take your business's productivity and customer satisfaction to new heights by keeping your team focused on a common goal.
In this article, we've looked at some of the best company communication apps. Each has unique features to offer, including video chatting with Zoom, integrating client communications with Basecamp, or connecting different apps via Sameroom. You may even find it helpful to combine project management and communication in a single app, such as Asana or Wrike.
Do you have questions about using a company communication app? Ask them in the comments section below!
Featured image: Dooder / shutterstock.com