These days, you want to create a LinkedIn profile that will get praise on the web. A profile that will get recruiters to dial your number… a profile that will clog your profile with thousands of InMail messages.
Indeed, having a presence on LinkedIn can increase your odds of being recruited. The platform rose to 300 million members last year, amongst which are individual recruiters and enterprises looking to hire the right fit for their corporations. It's also intriguing that 89 percent of employers have recruited from the site, so it's a great opportunity to seek professional roles.
But just filling out a profile is not enough…
If you hope to be on someone's radar, you'll have to optimize your presence. The platform offers many overlooked ways to be more discoverable in search results and promote your expertise.
Below then, are 10 tips to craft a LinkedIn presence that will help you attract eyeballs of potential recruiters:
1. Write a robust summary
There's a space of 2,000 characters to fill up for the summary, so you have the opportunity to list your goals, broader expertise, and success stories. You could also include real-life examples to demonstrate your experience. If you are a graphic designer, you can include a digital clip. If you are an author, you can include a chapter of your publication.
As for the keywords, the most important spots are the Job Titles, Headlines and Skills, but the Summary section counts as well. Mention relevant keywords in this section (without stuffing) while you write a compelling description. Here's the LinkedIn summary of Cindy King, Director of Editorial at Social Media Examiner: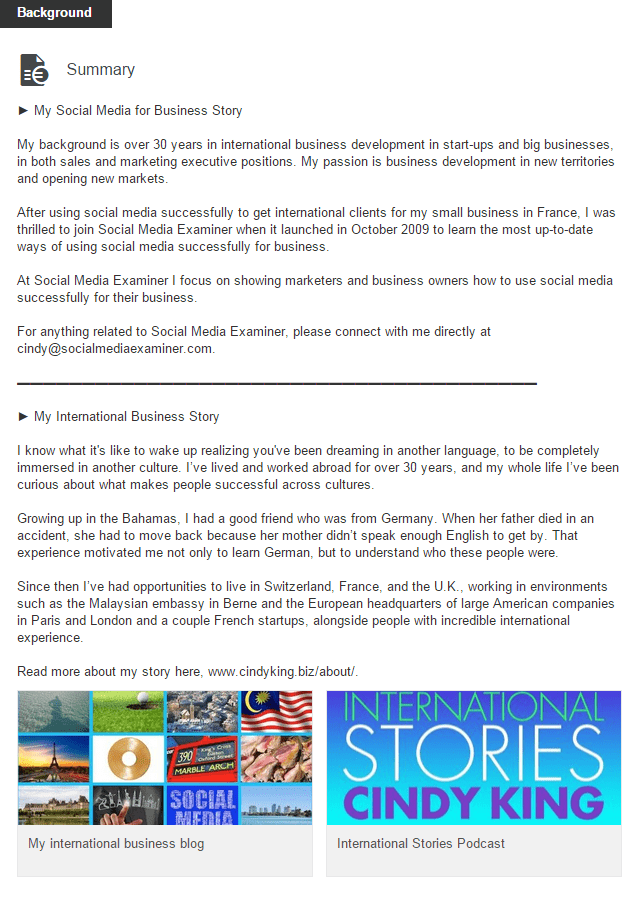 Start-ups, sales, marketing, social media – the right keywords can be incredibly effective.
Some other things you should do in the Summary section:
Use proper spacing, formatting, and bullets where possible. Don't fill up the summary with a block of text
Demonstrate your experience by including presentations, web addresses, etc.
Add a CTA (call-to-action) such as contact references and links to other web profile addresses
Display rich media
2. Headline and profile image matters
Headline gives you an opportunity to highlight your experience, so it needs to have something specific than the title of your current profession. LinkedIn will fill this space if you don't optimize this element by filling the headline with the title of your recent or current role.
You should also note that the professional headline will show up under your name in search engine results. It can be a selling point, so you need to use a variety of terms to show up in a variety of searches. For example, using 'Graphic Design professional' as well as 'Web Design specialist at abc' will increase your chances of being discovered by recruiters in the same industry.
Example of a bad headline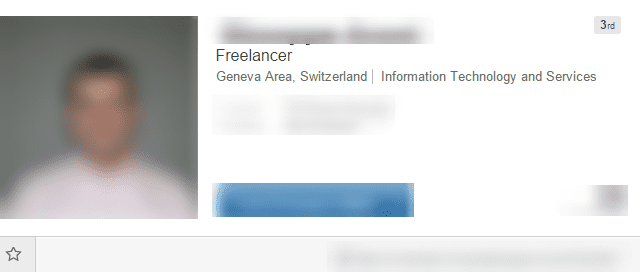 Example of a good headline
I recommend using the divider symbol (|) to separate titles when listing several expertise in the headline. Also, you should avoid any words like 'experienced' as mentioning such words is weak telling.
Next, you should pay attention to your facial appearance as it can affect judgments of traits such as competence and trustworthiness. You should avoid using:
Pixilated or grainy images
Black and white images (without reason)
Self-portrait (snaps taken by holding your arm out)
Instead, you should:
Use natural lightning
A clear light-colored background
Relax your face and expression
As the profile picture is crucial for your personal brand, you can take the option of hiring a professional photographer.
3. Join relevant groups
Discover relevant groups by using industry-specific keywords or via the group memberships your connections have. When you join a group, contribute professionally by sharing your views on a particular topic and start ongoing discussions. And if you're the founder of a group, you might as well be an active member of it.
You might not know that when you're a member of the same group as someone else you want to get in touch with, you can message them without the need of being their first-degree connection. Group members are also able to see profiles of fellow members without being connected, so joining more groups will expand your profile visibility and messaging options.
So if you're a freelance graphic designer, you would join these groups: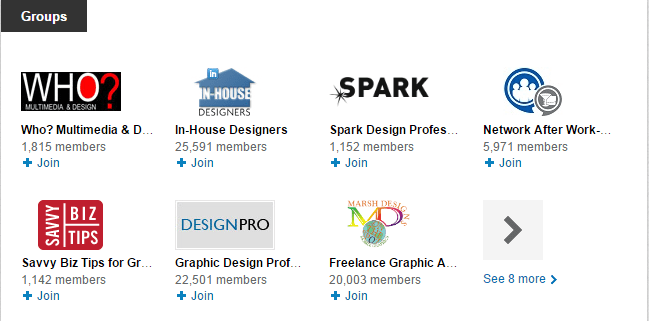 Give them a try, and see how joining a group can add a boost to your optimization goals.
4. Use the publishing feature
Wouldn't you like people to see you as a thought leader as you optimize your profile? LinkedIn's publishing platform will deliver your content to a network of people seeking professional insight. You can use a tool like BuzzSumo to come up with interesting topics relevant to your profession.
A published post can be viewed by anyone on LinkedIn; think of the platform as a way to showcase your expertise with high-quality information. The added benefit is that LinkedIn articles are ranking well in Google search results.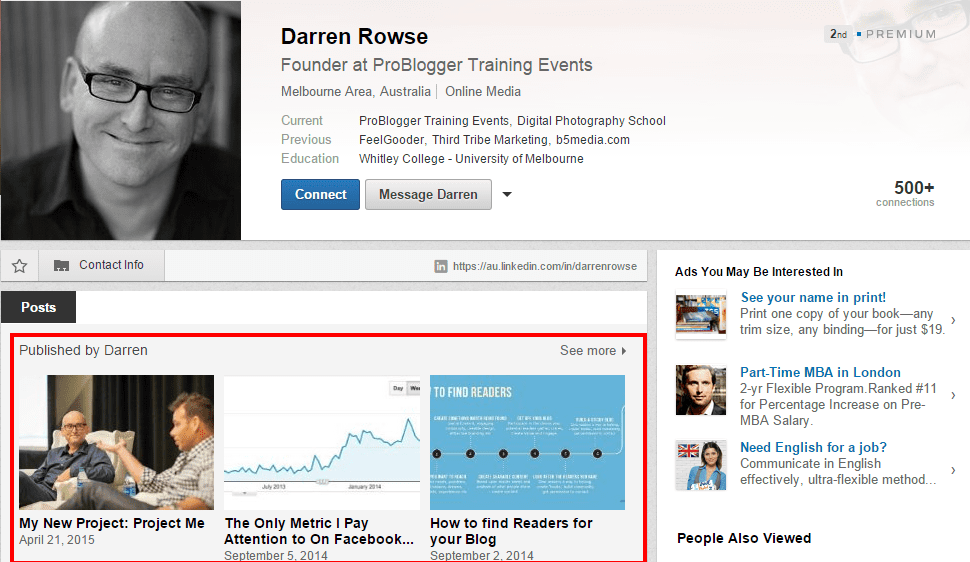 Published posts are added to your profile, and anyone viewing your profile can see your publications. Even analytics showcasing the number of views, likes and comments are displayed.
Other tips to remember
Use formatting, spacing and best practices like in blog posts
End with a call-to-action
Be consistent with a publishing plan
Participate in comments
If your contribution gets featured on a LinkedIn channel (read about Channels here), you'll get added exposure.
5. Get endorsements and recommendations
You need to add skills to your profile for optimization and get endorsements for those skills from your connections. LinkedIn will display your top 10 skills based on the number of endorsements, which will help profile viewers know what you excel in. The skills will be displayed in the drop-down menu, and skills that have been endorsed will move to the top.
Endorsing others also helps build strong connections with people in your circle. Usually after endorsing someone, you receive an endorsement and it's easier to talk to the connection because you've been in touch recently. It's possible to rearrange, edit and remove the skills and corresponding endorsements as well.
Another thing you should do is ask for recommendations from people you've worked for or worked with. These recommendations take up important real estate on your profile at the bottom. It serves as a social proof to win over new business; recommendations show what companies you've worked with and why they love working with you. Here's an example of a recommendation given to a graphic designer:

To get high-quality recommendations, you need to:
Ask a team member or employer to recommend you on a specific detail, such as your deadline driven approach
List your key achievements to provide substantive content for the requested recommendations
Give recommendations – let the act of giving work out on itself. Recommendations can prompt a positive response, getting you one in return
Only recommendations approved by you will be displayed on your profile.
6. Highlight your achievements
In your profile, you get the option to add your certifications, honors & awards, volunteering experience, publications, projects, and test scores. These credentials will add value to your profile: if you don't have a job, your volunteering experience will show you have been a part of an organization. If you have a certification that will make you stand out in the competition, display it here. Show prospects what you've achieved so far in your life.
You can include a lot of details in each of these sections. For example, publications let you include the URL of the book or website, the excerpt and the title. LinkedIn allows you to add up to 2,000 characters of description to a publication, as well as names of people (if any) associated with the publication.
Likewise, you can list larger initiatives you've been a part of in the Projects section. You don't have to stick to collaborative efforts though; you can too reference your own internal work.

Projects to highlight can include:
Designs developed/managed
Presentations & public speaking
Surveys, webinars & interviews
Training or team-building tasks
While you can list as many publications and projects as you have available, I don't see it as a necessity. Instead, list the achievements you really want prospective employers to recognize you for.
7. Customize the URL
Similar to other social networks, your LinkedIn profile URL by default contains alphanumerical random characters. However, you can customize the URL of your profile by following these steps:
Open Settings > Edit
Click on Public Profile > Customize Your Public Profile
Select a name you want on the vanity URL
The profile will include your personal name. My recommendation is to keep the vanity URL same for all your social networks, something like 'facebook.com/danvirgillito' and 'linkedin.com/in/danvirgillito'.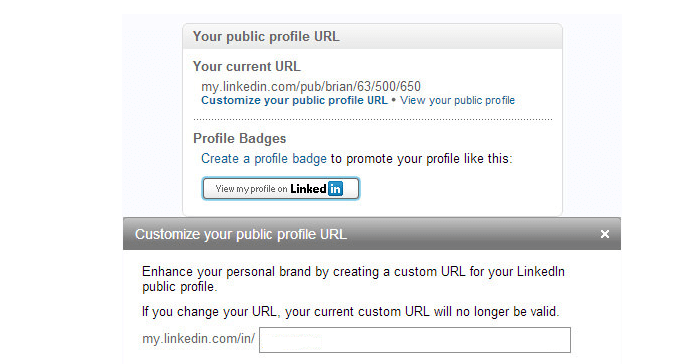 Here are the benefits of using vanity URLs:
It enables consistent branding
It creates link trust
It makes you more memorable
LinkedIn users can also use profile badges to promote their profile on personal websites, guest blogs, etc. When users click on those badges, they'll be redirected to your profile through the vanity URL.
8. Post regular updates
Your status updates will be seen by anyone who views your profile, and these updates will appear in the LinkedIn feed of your connections. Status updates are also included in the email you receive from LinkedIn as the weekly network update. Your latest status update will appear on your profile page. The character limit was changed from 140 characters to long-form for the status.
Status updates are a great way to build a memorable reputation and stay on top of mind of recruiters. Here's what to share:
Key accomplishments: Something like, "Just received investment advice from xxx; excited about giving it a try!"
Industry insights: According to LinkedIn's marketing strategy guide, 60 percent members want to look at industry insights over other forms of content
Tips and new trends: Good-quality updates related to your profession will interest others in your industry too. You can write about new trends, share success stories, etc. Search for new trends by following industry publications, Influencers and Pulse
Also, if you can't post updates in real-time, there is always the option to schedule them. You can use one of these tools:
Buffer: Enables you to schedule statuses at optimal times (for company pages too)
HootSuite: You can schedule updates to be published on your profile, in groups, and company pages
Sprout Social: Schedule updates for your profile
In the 'your updates' tab, you can see the summary of all your updates.

With the above-mentioned tabs, you'll be able to spot any update that was left as a draft and schedule it for later.
9. Incorporate branding
We think highly of people with good company, so increasing your network connections builds your personal brand on LinkedIn. Connect with former classmates, friends, industry leaders, trusted partners and other professionals.
If you want an introduction to someone, ask your connections (1st degree, 2nd degree, etc.) to introduce you as a contact. Profiles with strong and relevant connections (your connections reflect your personality) are always growing.
Another way you can incorporate branding is by customizing your LinkedIn background image. This requires you to upload a custom 1400×425 pixel image. Background is the first thing visitors notice on your profile, along with the profile image, so it is a sign of trust and credibility.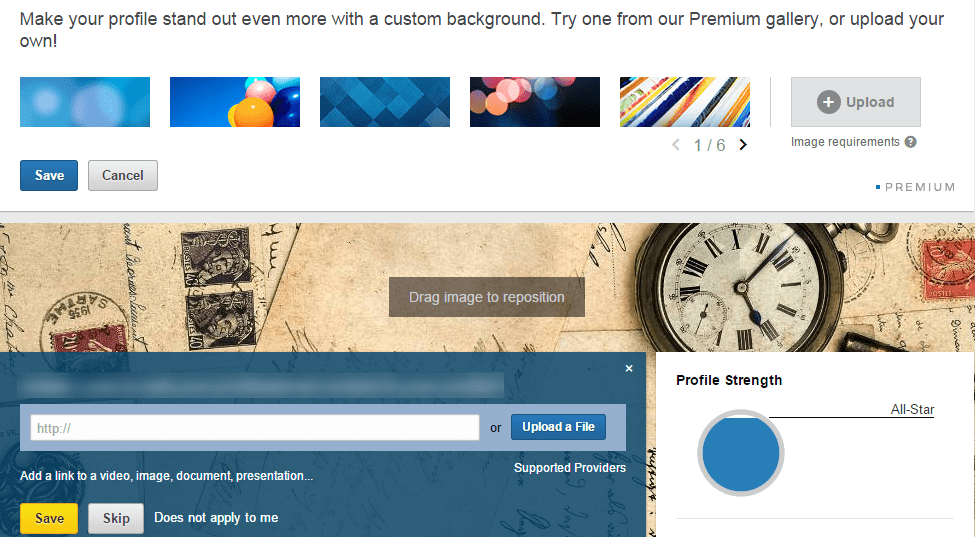 For premium members, it's possible to choose a default background offered by LinkedIn, but it's always a better option to upload a custom image. LinkedIn wants you to use a GIF, PNG or JPG image with 4MB being the maximum size.
For the custom image, you can:
Work with a graphic designer
Use tools such as Pic Monkey to create an eye-catching background design
Choose the option that suits your budget.
Note: When deciding what to use as a background image, keep it simple. If your success can be demonstrated with numbers, add them. If you have known clients, add their logos.
10. Be active
Optimization isn't just about filling all details on your profile; it's also about being active as a LinkedIn user. This can be done in several ways, such as by using an application to show yourself as an active individual. For example, you can use:
SlideShare: For getting the word out about your presentations
TripIt: To post your upcoming trip and keep viewers updated about your next destination
WordPress: To showcase your existing blog posts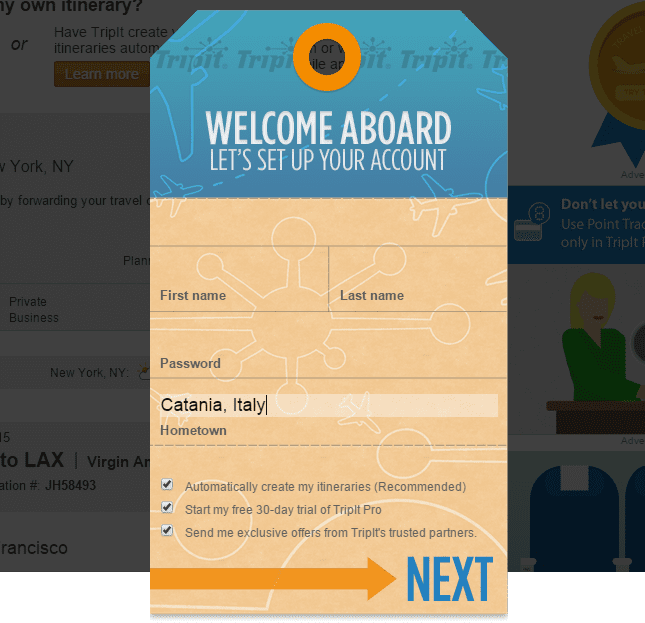 Finally, offering help is crucial. Give out recommendations, congratulate people on their work anniversaries and volunteer your expertise. When people know you can be relied upon, you create a memorable experience, which builds trust and gives you additional recommendations.
Conclusion
With follow through on these tips, you're likely to receive more interaction and profile views. If you have additional tips about how to optimize a LinkedIn profile, leave a comment below.
Image Credit: Anna_leni / ShutterStock