I have received countless requests to localize my themes, and for the past few weeks we have been doing just that. As of today 13 themes have been localized, including: Glow, eNews, Bold, ePhoto, eBusiness, CherryTruffle, PureType, Basic, ColdStone, LightSource, eGamer, eVid and Cion. You will notice that each theme not only comes with the PO file for the English translation, but also includes pre-made PO/MO files for German and Russian as well. I hope to add many more languages in the future.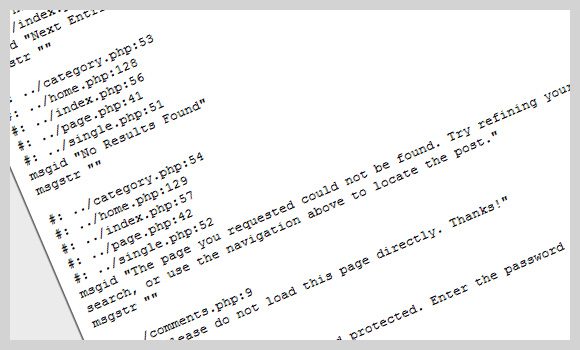 Now that the themes are localized, it will be much easier to translate them. The English PO file can be opened in a program like poedit, translated, and then re-saved. This is much less time consuming than having to dig through the theme files and search for English words in need of translation.
If anyone creates PO/MO files for their language and wants to share them with the community, just send them to me in an email and I will include them in the theme package. I am sure others will appreciate it! Even though only 13 themes have been localized so far, the rest are soon to come.
Theme Sneak Peek
On a side note, if you don't follow me on twitter you probably missed my latest theme sneak peek. The design is called Lumin and will be a portfolio theme. Let me know what you think!