As we continue our mission of making our most popular themes responsive, the next design to be updated has been SimplePress. The theme is now fully responsive, meaning that it will adapt to various screen sizes in order to display your content in the most readable manner.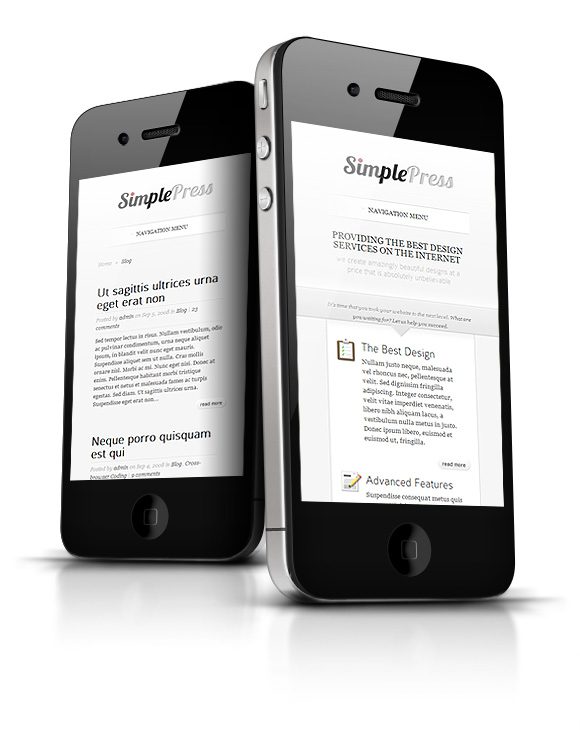 When viewed on your mobile phone or tablet, you will no longer need to zoom and scroll around to read the text on the page, making your mobile visitor's browsing experience much more intuitive. If you don't have a mobile phone, try simply re-sizing your browser window while viewing the theme demo to watch the design change.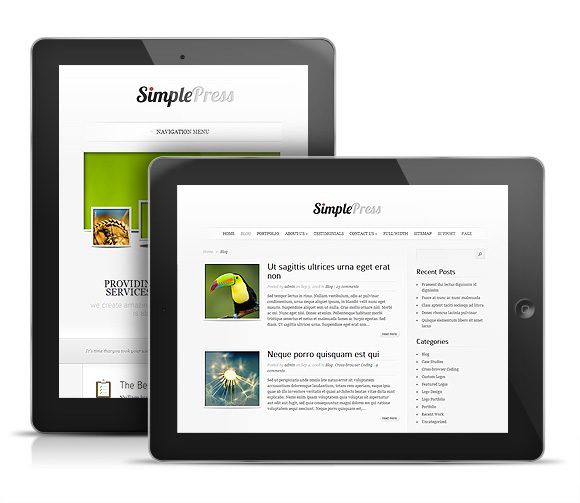 I hope that everyone enjoys the new features. You can count on many more of these updates in the future!