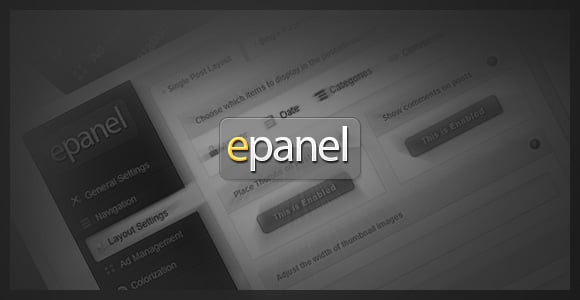 In my ongoing efforts to improve the functionality of my themes collection I have been continuing to integrate ePanel into my designs. If you missed my last post about ePanel (the new elegantthemes options page) you can read about it here. I am releasing the updated themes in batches of six, and the second batch has been uploaded today. The new themes that have been integrated are: Basic, ColdStone, LightSource, eGamer, eVid and Cion. If the theme you are using isn't on the list don't worry, the rest are soon to come!
Theme Sneak Peeks
For those of you who are getting bored with this ePanel stuff and want some new themes, don't worry, I already have some great new designs in the works! If you aren't following me on twitter or facebook and missed my preview screenshots here are some sneak peeks:
Glow
I know it has been a long time coming, but I have finally started working on Glow again, and this time I am going to finish it! If you remember my initial sneak peek you will notice that I have changed the design quite a bit. For whatever reason the first version never felt right to me, but after playing with it for a while I think I have settled on something worth completing.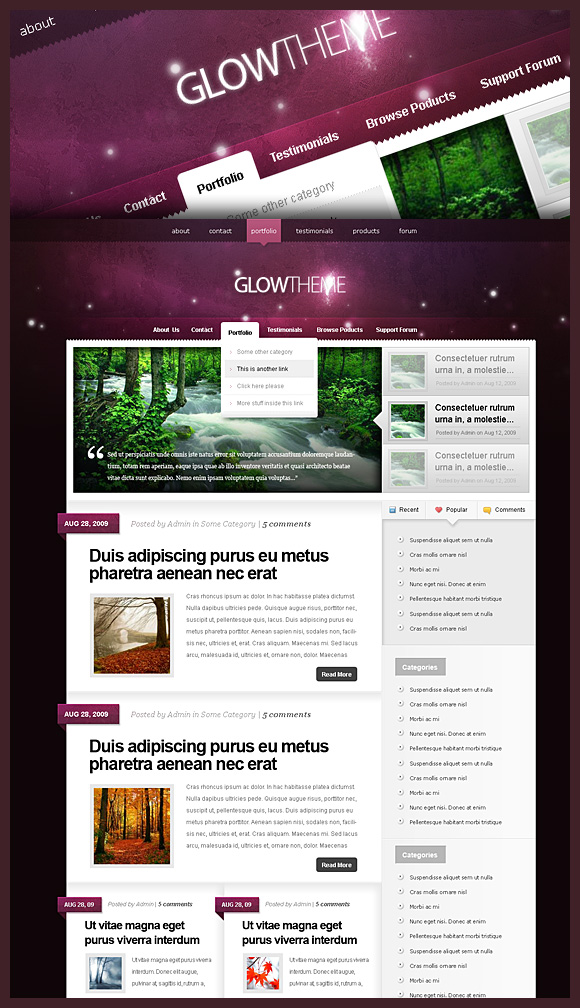 eStore
For a while now I have been receiving requests to make an eCommerce theme that is compatible with some of the most popular shopping cart plugins, such as wp-ecommerce. This is the inspiration for my new theme, eStore, which will allow you to integrate ecommerce plugins to create a fully functional online storefront.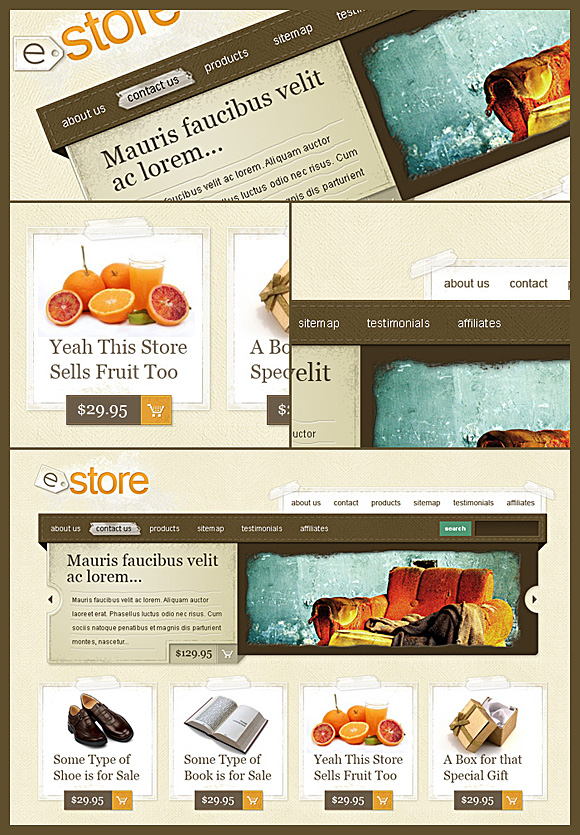 Let me know what you guys think about the upcoming designs, I appreciate your input!