If you've spent enough time on the web, you've probably noticed that some sites have pages dedicated to 'media kits'. If you have your own brand, you may have even been asked for one by journalists or potential promotional partners. However, the term can come across as slightly confusing to some.
In this post, we'll introduce you to media kits and why you may want one for your blog or business site. Then we'll share six important features to include when creating yours.
Let's get started!
Subscribe To Our Youtube Channel
What Is a Media Kit?
A media kit is a collection of information about your brand. It includes key details such as an About section, contact channels, statistics on your brand, and more to give visitors a well-rounded idea of your mission, what you have to offer, and why users should care about your products or services.
Traditionally, media kits are used by journalists and other content creators to write articles about your brand without having to contact you directly. However, they're also helpful for initiating partnerships with influencers and other brands looking to advertise their products or services.
The main benefit of including a media kit on your site is that you don't have to field as many questions about your brand, freeing up your time for other tasks. Instead of having to ask you about how your brand started or what new offers you're coming out with, content creators who want to feature your brand can get the answers they need in your media kit.
Plus, it shows potential partners that you're open to working with social media influencers, bloggers, and others who can promote your brand. This makes it an efficient, low-cost method for marketing yourself across the web.
Media kit formatting varies widely. Some put their information in bullet-pointed lists, while others craft beautifully designed graphics and elaborate, multi-page documents. We'll show you some examples throughout this article. The best format for you will depend on your own tastes, the tone of your brand, and how much information you need to convey.
If you lean towards the latter extreme, there are several media kit templates available online. Design tools such as Canva offer them for free, while other sites share their templates in exchange for your email address.
Once you've created your media kit, you'll also need to make it available to those who need it. There are many ways to share your media kit with interested parties. A few common methods include:
Including your media kit on a page of your website, such as your Contact page, Services page, or a dedicated Media Kit page.
Adding a link to download your media kit as a PDF.
Offering to provide a copy of your media kit by request.
The methods above can be combined too, and no one way is perfect for every site. If you want to cut down on fielding questions from journalists and influencers, making your media kit easily accessible online is probably best. However, if you want to screen potential partners before you hand over all your information, asking influencers to email you for your kit would be better.
How to Create a Media Kit (6 Key Components to Include)
Regardless of where you choose to keep it or how you format it, making sure your media kit is stocked with valuable information is vital. The six components we've explored below are a good place to start.
Whether you're hoping to attract journalists or influencers, an About section is key to any media kit. This provides writers with key details to share about your brand, and potential partners with information to help them decide if you could make a smart match:
You'll want this section to be informative, engaging, and concise. Writing a compelling About section is about sharing the most interesting details, not minutiae about how you founded your blog or company. Point out some of your high points, then reel readers in by showing off your personality.
2. Offer Up Some High-Resolution Images for a Personal Touch
Sharing images in your media kit has two purposes. Firstly, it's a good way to add a touch of authenticity to the page without taking up too much space. A headshot, some screenshots of your site's key pages or highest-performing posts, and images of your products or services are all smart choices:
Additionally, these images will be useful to anyone looking to write a feature on your brand. This way, they'll have access to photos they have permission to use without having to get in touch with you. Plus, you can shape how your brand is portrayed online by pre-selecting acceptable images.
Make sure any elements you make available for sharing are high-quality – you want to put your best foot forward. If you're worried about high-resolution images taking up a lot of space on your site, consider making them available via download or by request.
3. Present Statistics to Showcase Your Brand's Success
When looking for brands to work with, statistics that show high levels of traffic and user engagement can be a big draw for influencers. Incorporating data from Google Analytics, Facebook Insights, and other similar sources can demonstrate why you'd make an ideal partner: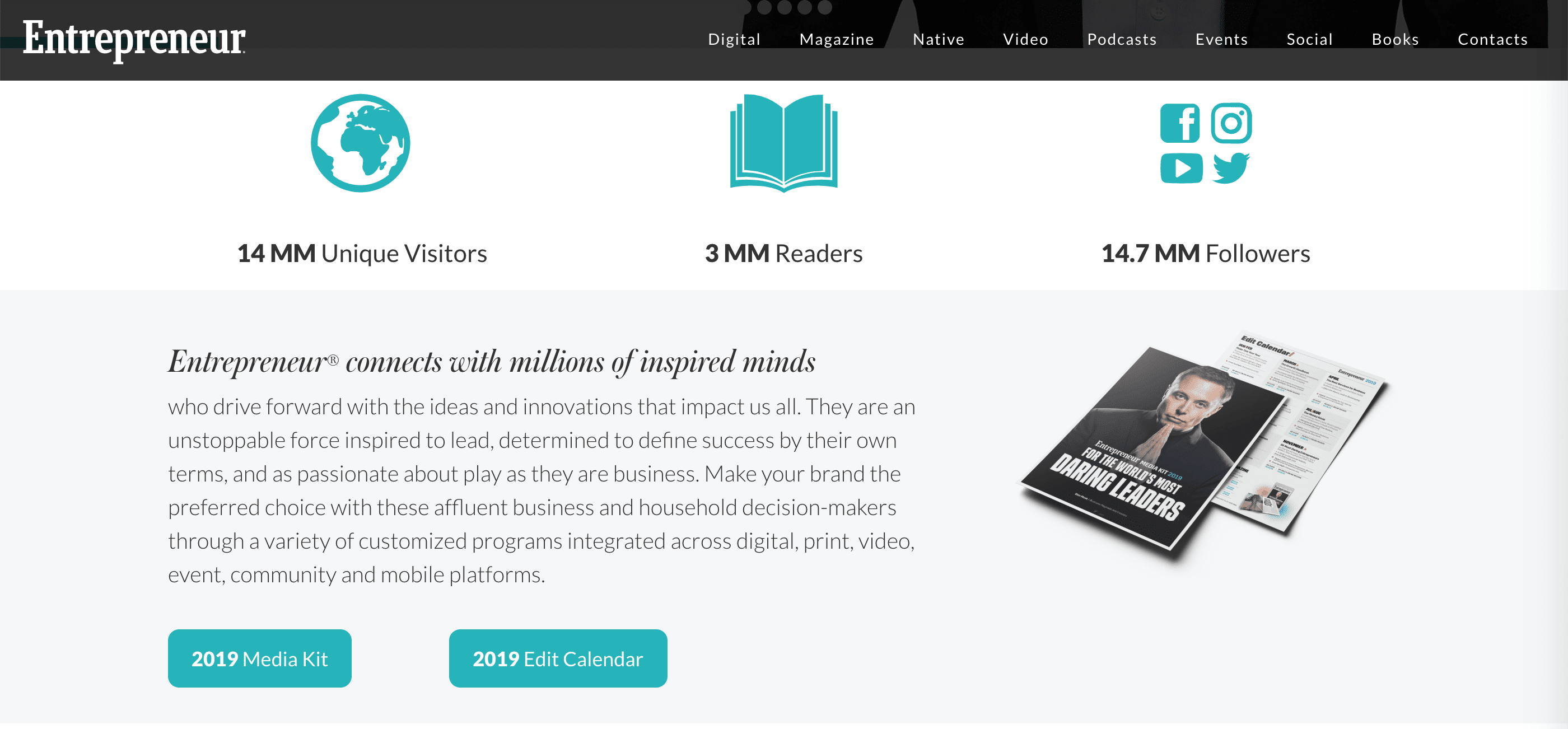 They'll also be valuable for showing off your success in any content created about your brand. Writers can cite your stats to boost your authority in your industry or niche.
While they're definitely not a requirement when it comes to building your media kit, testimonials can come in handy. Journalists can use them to incorporate quotes from happy customers in their articles, for instance:
They also provide some social proof by demonstrating your audience's satisfaction with your brand. For influencers, this is a sign you could make a lucrative partner if they choose to work with you. We suggest these top testimonial plugins to manage and display them across your owned media.
5. Post Your Sponsorship Guidelines to Weed Out Bad Fits
Even though media kits were initially designed to provide key information to writers wishing to create content featuring a certain brand, they've become an important resource for influencers as well. This growing population of social media and blog-based promoters is becoming a key marketing channel.
That said, you probably don't want to sponsor just anyone on the web. Including your sponsorship guidelines can help discourage influencers who aren't a good fit from proposing brand deals to you: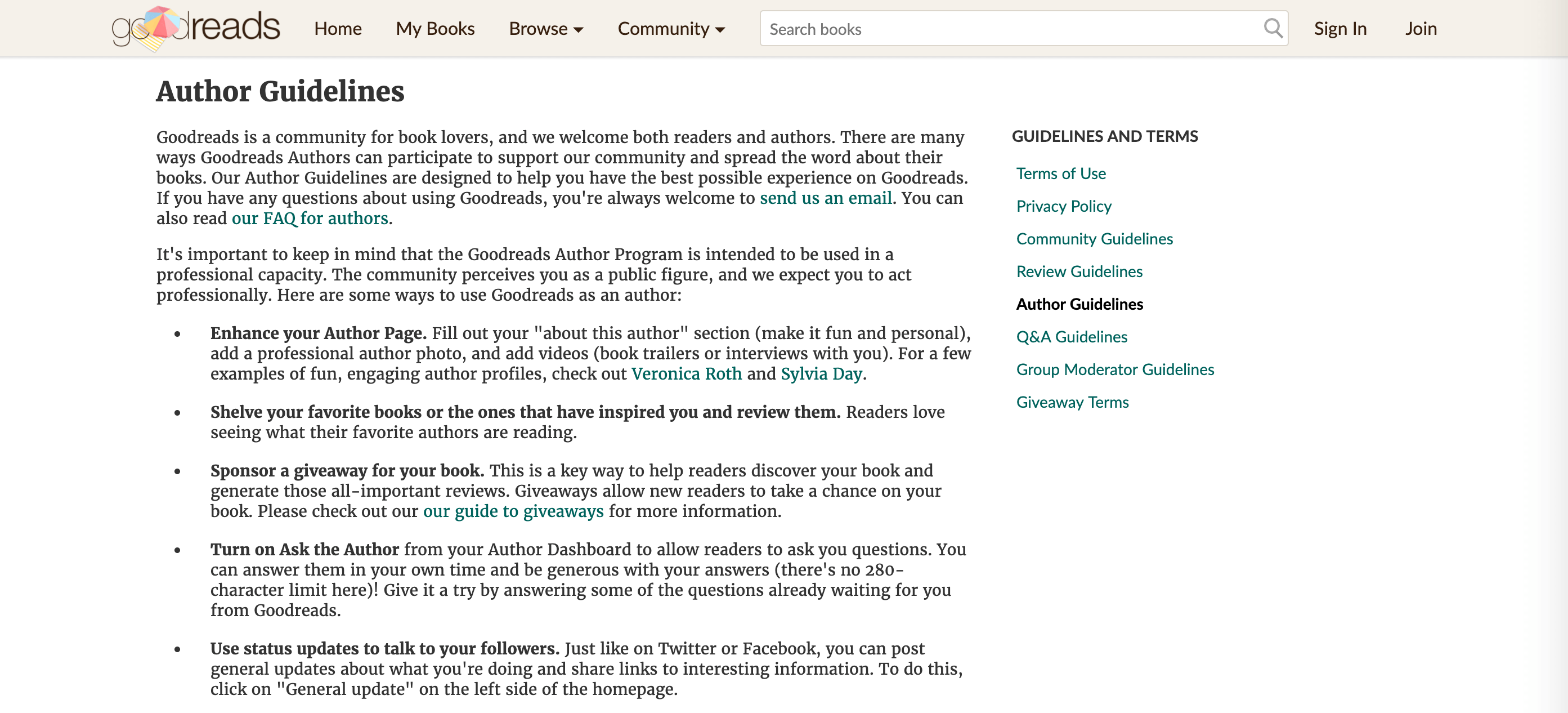 Some information you might want to incorporate includes how often you expect influencers to post about your brand, what kind of content you're willing to pay for, and who your target audience is.
6. Include Your Contact Information So Writers and Influencers Can Get In Touch
While a media kit can do much of the work that would normally take place when writers or influencers reach out to you, there are still some instances in which it will be important for them to get in touch. Make sure to include the best methods for getting your attention somewhere in your media kit: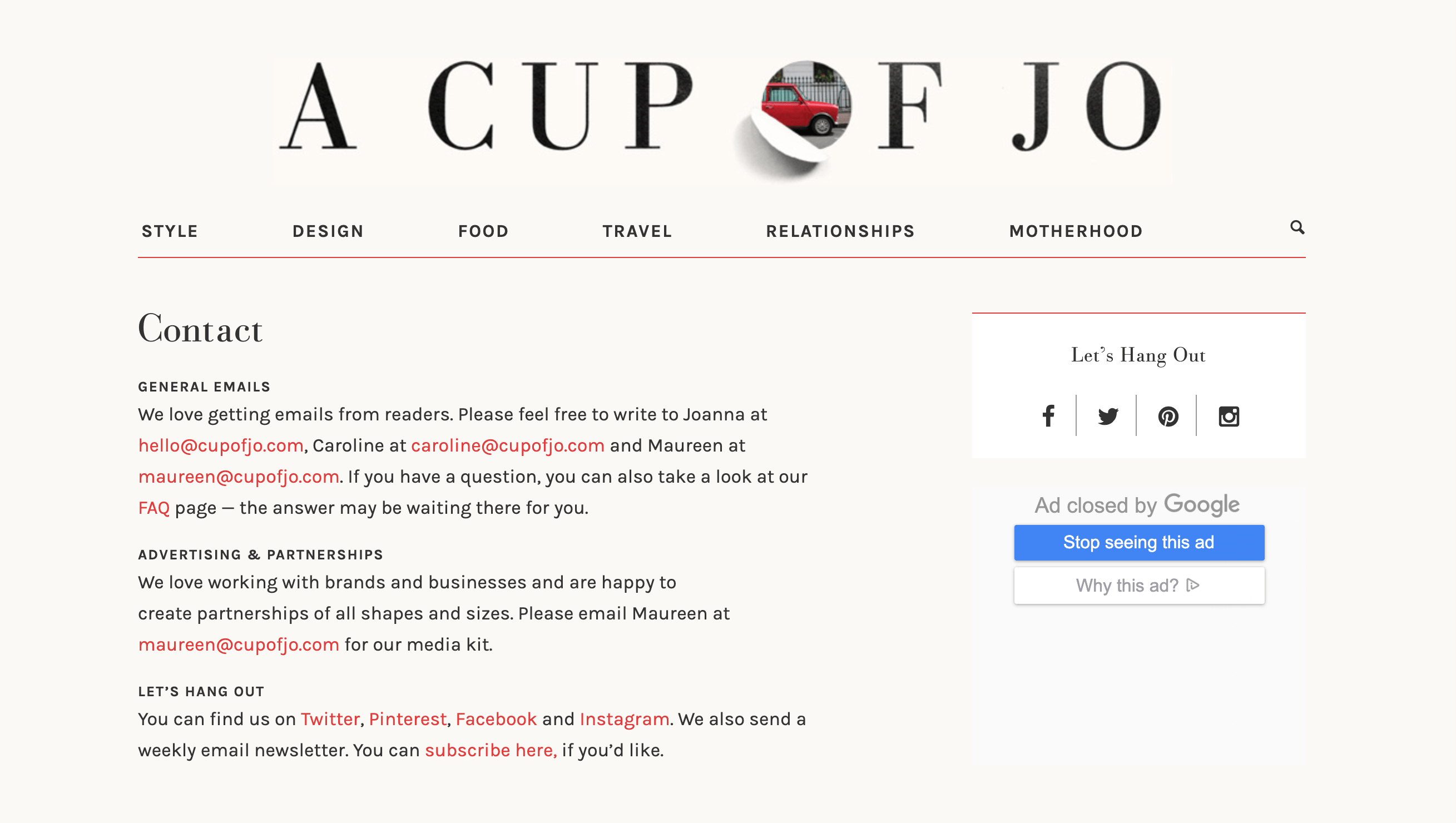 This is especially important if you want partnership and media-related inquiries sent to a specific email address or via a certain contact form. Contact information also gives writers the chance to ask for high-resolution images or more extensive interviews, and enables influencers to send pitches for brand deals.
It's also wise to include your social media channels – at least the most popular ones. Writers and influencers can share these links with others to help send more traffic your way.
Conclusion
A media kit may seem superfluous to some. However, it can be an easy way to drive more traffic to your site and land sponsorships with little effort on your part. You can also control key aspects of your brand across the web to some extent, which helps provide consistency offsite, as well as on it.
This post has looked at six core components to create your own media kit:
Share your brand's story to draw readers and sponsors in.
Offer up some high-resolution images for a personal touch.
Present statistics to showcase your brand's success.
Incorporate testimonials as social proof.
Post your sponsorship guidelines to weed out bad fits.
Include your contact information so writers and influencers can get in touch.
Do you have any questions about media kits or what to include in yours? Ask away in the comments section below!
Article Thumbnail Image aurielaki / shutterstock.com