Are you interested in building brand awareness and growing your social media presence? Running social media contests is one way to boost your online platform. Giving away products, services, or swag can help to draw more eyes to your brand on social media, in addition to driving traffic to your website.
Running a contest on social media provides anticipation, fun, and engagement between you and your followers. Everyone loves getting a chance to win products and services from the brands they love. Plus, we all love a good game–and giveaways can gamify our social media experience. Contests are a way to give back to your online community. It's also easy to run a content with WordPress using one of many contest plugins.
Contests and giveaways can be excellent win-win events for both you and your followers. If you're interested in running social media contests for your own business, read on.
Before diving in and creating your own social media contests, it's important to understand each platform's rules for contests and giveaways. It's your responsibility to follow these rules and communicate your contest terms with anyone who interacts with your post. You'll need to create the rules and guidelines for your contest before you post.
Each of the prominent social media platforms has terms and conditions for not only using the app in general, but also running contests. Here are some links for you to review:
Social media contests have a wide range of benefits that make them an attractive option for building your presence on a number of platforms. Let's take a look at some of the major benefits.
Attract New Followers
A contest or giveaway on your social media profile can attract new followers to your account. You can get the word out about your contest by asking your current followers to share it. Additionally, have entrants tag a friend or two as part of your contest terms. It's a great way to actively get more eyes on your giveaway.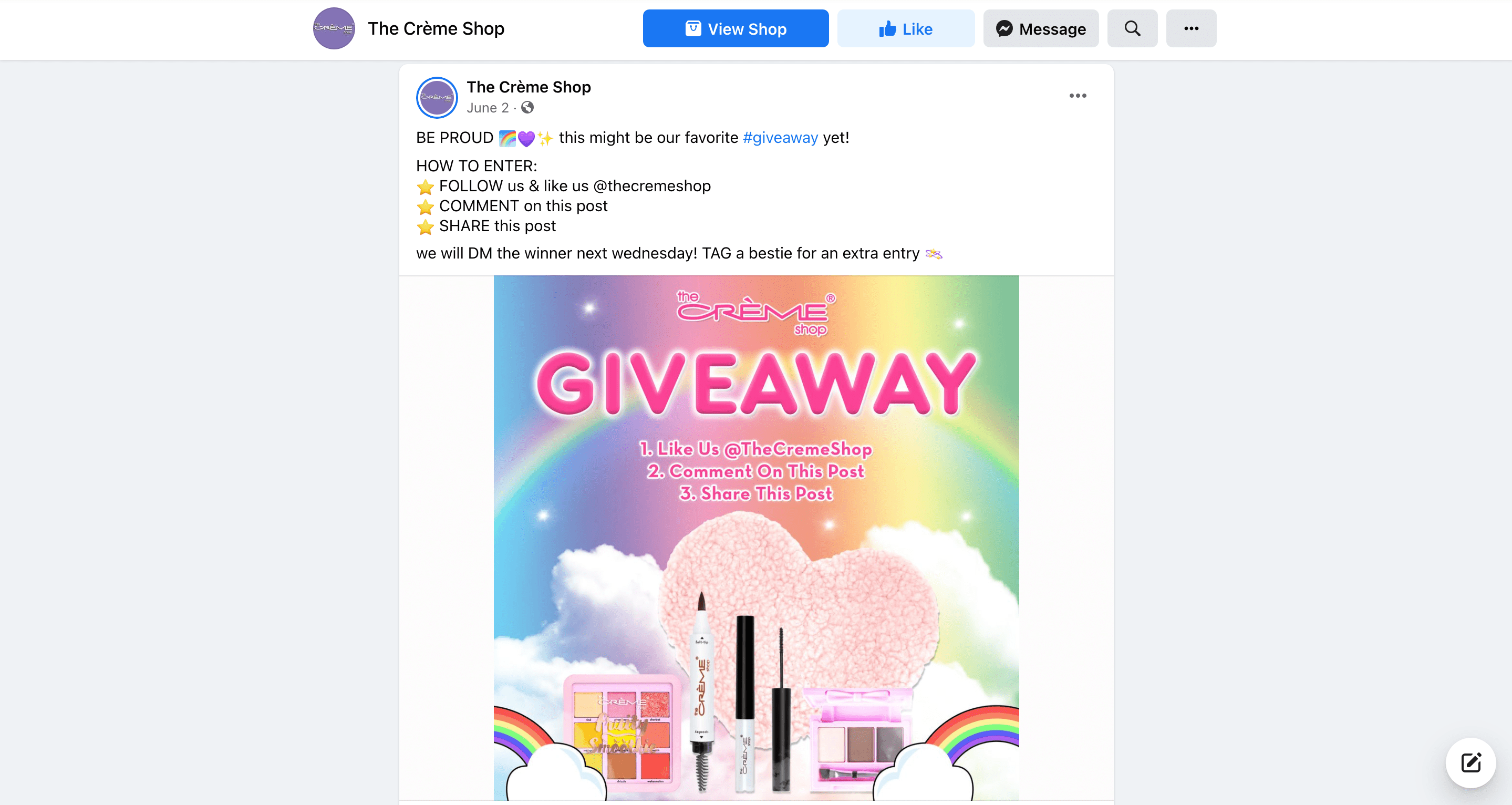 Re-Engage Current Followers
With social media contests, it's possible to warm up current followers who might have fallen out of engaging with your brand. A contest or giveaway can reinvigorate users who may have cooled toward your brand, and who may now be excited to participate. Additionally, requiring entrants to tag their friends means current followers will be sharing your profile with others who they believe will be interested in what you have to offer.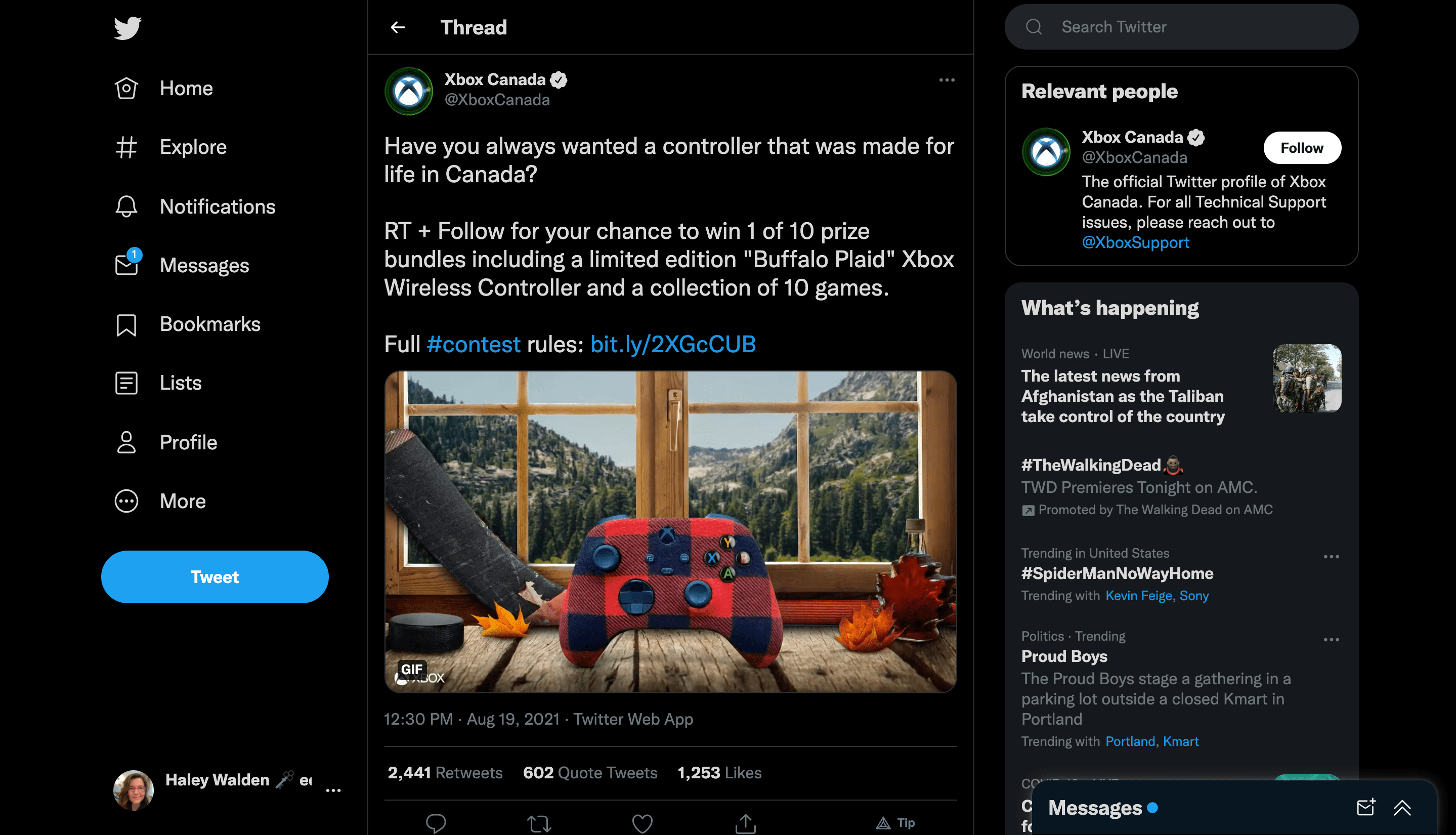 Boost Email Sign-Ups
You can set up social media contests to drive traffic to your email list. Ultimately, building your mailing list is one of the most important functions of your digital marketing strategy. Creating interest in your email list is a valuable benefit from running giveaways.
Bump Up Your Engagement
If your engagement on social media is going a little cold, you can build it back up through occasionally running social media contests. Engagement is good for your presence on any platform, so be sure to leverage that when you decide on your contest terms. For example, you could require entrants to:
Comment on your giveaway post
Share your post in their Stories
Tag you wherever they share contest-related content (i.e., if they share your post to their feed or Stories)
Include any custom hashtags you've created ahead of time so you can locate their posts later
Tag a friend in their reply
Follow your profile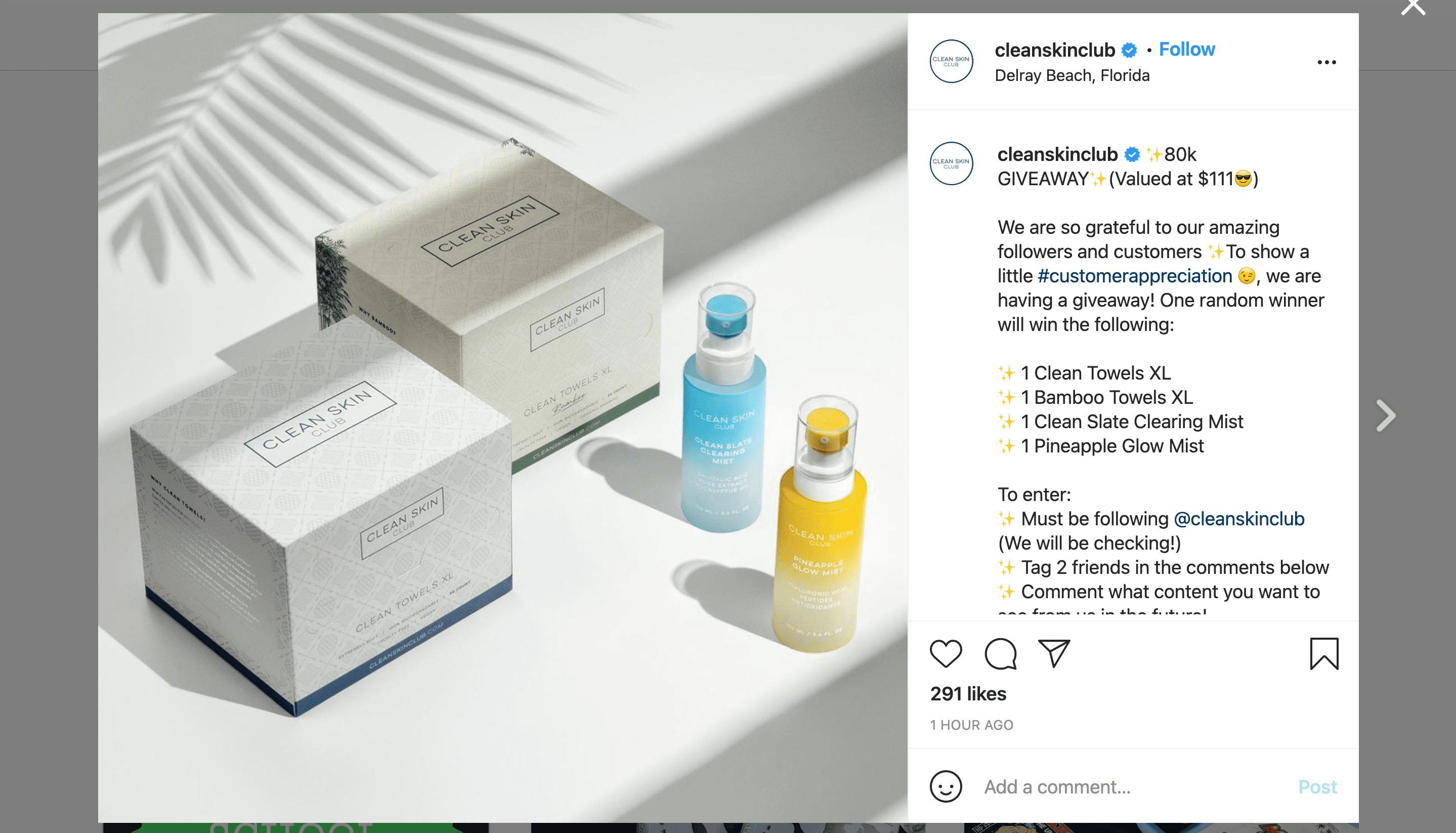 Raise Brand Awareness
Running social media contests ultimately helps to raise brand awareness. Contests can keep your brand top-of-mind with your followers. They also help get your brand in front of people who may not have encountered it otherwise.
Now that you understand some of the ground rules and benefits of running social media contests, it's time to create your own. Here are some best practices you can follow to run effective social media contests to grow your business.
Include An Eye-Catching Image or Video
Select an attention-grabbing image or video to advertise your contest or giveaway. This could be an image of the product or swag you're giving away, or it could be a graphic with brief text such as, "Giveaway!" As long as the visuals align with your brand, you have a bit of flexibility in how you choose to present them.
Make Sure Your Copy Clearly Conveys The Rules, Terms, And Prizes
As mentioned above, make sure you have a clear understanding of the platform's rules for contests before you actually launch a giveaway. You'll need to write a caption for your post that clearly communicates the terms and rules of your contest, entrant qualifications, and prizes. Check and double-check your copy before you post it. You might also want to have a friend or colleague give it a look to ensure it's completely clear.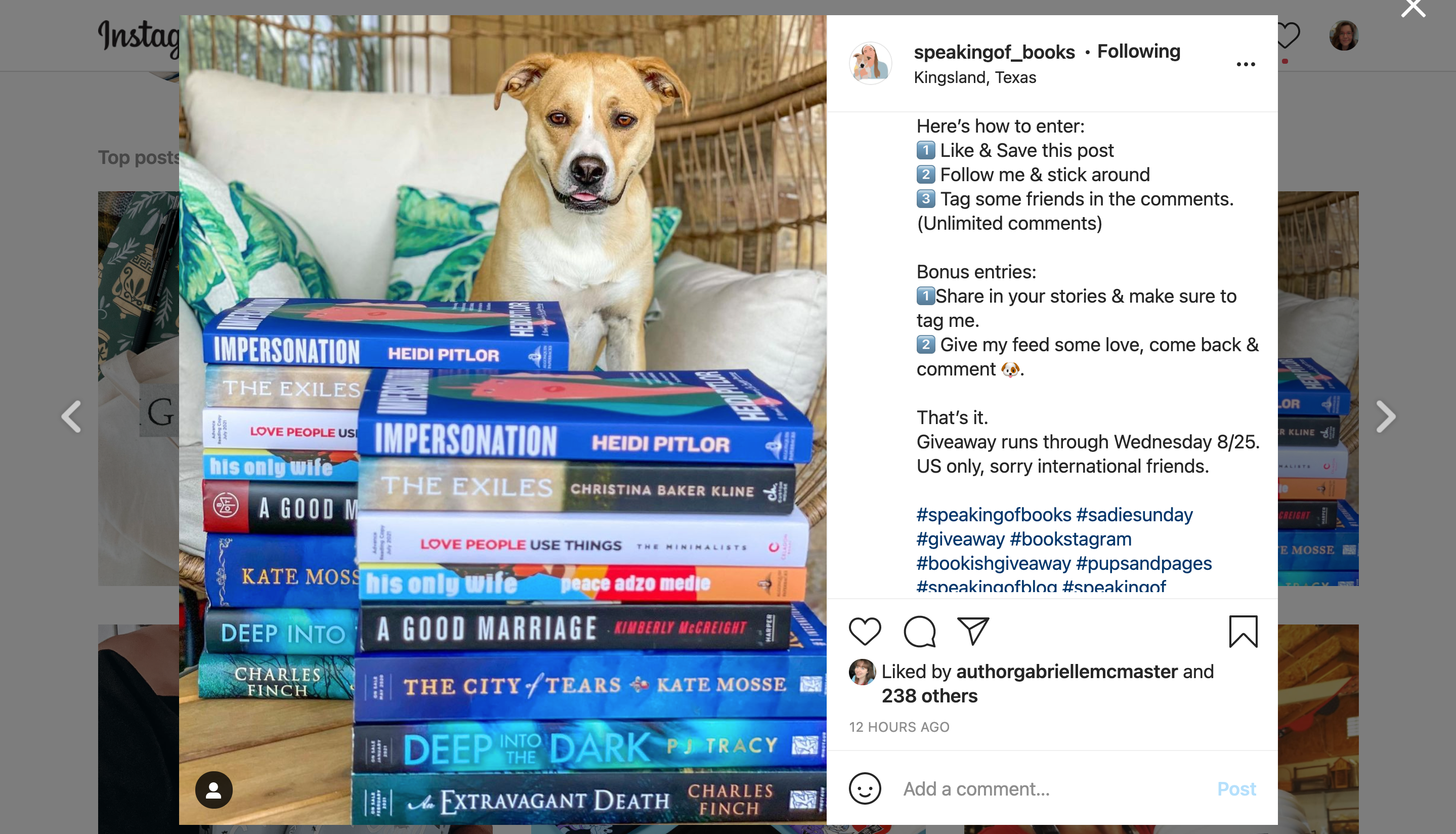 Specify details such as where winners should be located (i.e., is your contest U.S. only? International?). You will also want to include any disclaimers required by the platform you're running the giveaway on. (This information will be in the platform's terms and conditions.)
Some platforms, such as Instagram and Twitter, play well with hashtags. Using a mix of relevant hashtags will help boost your content's reach on a normal day. Use the same hashtag philosophy with your giveaway, except make the tags giveaway-centric. Additionally, you can create your own branded hashtag for the contest that entrants can include in any posts they might share. (Make sure you check it before using it to make sure no one else already is.)
Partner With Influencers
If your business is leveraging an influencer marketing strategy, then partnering with influencers for your social media contests can help boost visibility. Depending on your strategy and available budget, consider working with one or more influencers to get the word out. They can leverage their own platforms to help get yours to a wider audience.
Using a contest app can help you better organize your social media contests. From drawing winner names to automating portions of the process, apps can help you streamline your contests, collect entries, and more. There are several app options to choose from, including:
Keep An Eye On Your Analytics
Once your contest is over, it's a good idea to go over your analytics. You'll want to keep track of how well your contests perform so you'll know what to repeat or adjust in the future. Each of your social media accounts has an analytics dashboard you can consult to see how a giveaway performed. You can also use third-party social media scheduling tools such as Later to analyze your data.
Need ideas for conducting your own social media contests? Here are a few to get you started:
Like, Follow, And Share. Ask entrants to like your post, follow your profile (if they aren't already), and share the giveaway with their friends. They could do so by tagging friends in the comments, sharing to their Stories, or both. You can combine this option with almost any contest variation.
Caption This. Have entrants suggest a caption for an image or video. Captioning can get humorous, so have fun!
Post And Tag Us. If you decide to run a photo or video contest, you can ask entrants to post applicable contest content to their account, then tag you. They'll need to include any relevant hashtags, too.
Take A Guess. Guessing games are an excellent, easy way to set up a social media contest. Ask your followers to guess a number, letter, name, or other information that's relevant to your brand (like a product name, character, etc.), then comment with their answer.
Share Your Story. Ask your followers to share an impactful story that relates to your brand. Remember to have them tag you so you can find their entries!
Wrapping Up
Social media contests are a fantastic strategy for engaging your followers and getting your brand in front of a fresh audience. Don't forget to check the platform rules on your social media platform of choice before you start. Then, have fun!
Have you ever run a social media giveaway or contest? Do you plan to? Let us know in the comments.
Featured image via LanKogal / shutterstock.com