When most people think about video hosting options, their minds go to either YouTube or Vimeo. That's not a bad thing, really. They're both fantastic platforms with probably more positives than negatives. But what if we told you there were more viable video hosting options for your business or brand than just those two? In this post we'll cover those and five more video hosting options you should check out before deciding on your business's video hosting solution.
Subscribe To Our Youtube Channel
1. YouTube

Despite its being other options out there, YouTube is still the big name. As the second largest search engine in the world (only to Google search itself), the option of free, unlimited video hosting is understandably hard to pass up. When considering the SEO benefits of video hosting, YouTube is at the very top. It is no secret that Google prioritizes its own products in rankings, so YouTube videos will most often show up ahead of other video hosts. You can easily embed Youtube videos in WordPress or use a more sophisticated Youtube plugin for more control over how videos are displayed on your websites.
That said, YouTube is not the most polished and professional-looking of platforms and players, and Google is not known for its sensible decisions regarding YouTube. If that's a concern for you, then looking elsewhere might be worthwhile.
2. Vimeo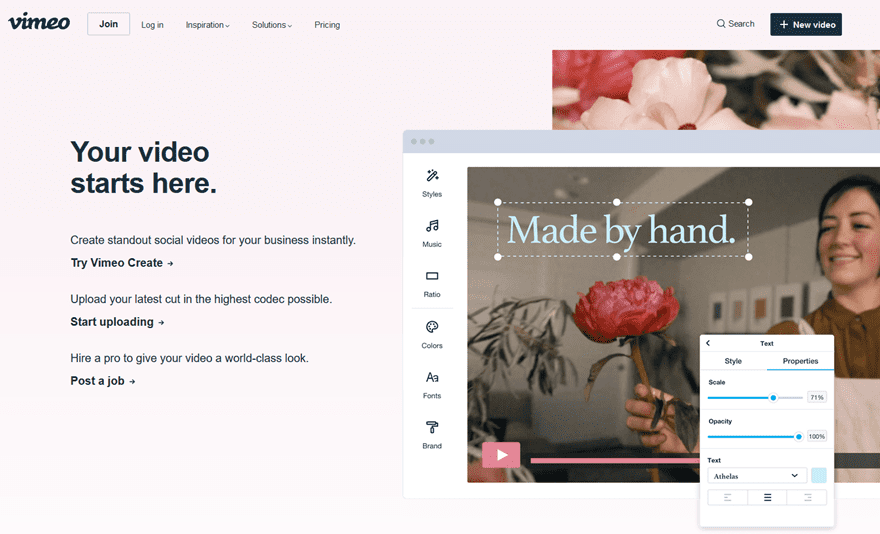 The other side of the video hosting coin is Vimeo. Vimeo sets itself up as a platform designed for artists and creatives, with simplicity and user-experience at the forefront. In many ways, Vimeo is a direct counterpart to YouTube. The videos are highly indexed and the privacy options are robust. Vimeo tends to cater for people who run courses and other long-form projects. Additionally, Vimeo hides more of its features behind a paywall, but once you have access to them, it's a very slick and polished platform that competes and perhaps even exceeds what YouTube can offer (except for the backing/preference by Google).
3. Wistia

Wistia is an interesting company. Not only is their video hosting top-notch and reliable, but they also have some of the best video creation tutorials and blogs on the internet, especially for newcomers to the medium. Probably the main difference between Wistia and the other big name players is that Wistia does not have ads or superfluous recommendations. Ever. It's an all-premium site that you're paying for so that your users have a great experience. (Okay, technically there's a free plan, but it's incredibly limited and basically only a trial version.)That means that Wistia isn't a site for users to browse videos as a platform, but a true host where you control how your content is viewed and distributed. Additionally, you can add email gates, links, CTAs, and more to the videos themselves, and your audience can interact with them.
4. VidYard

VidYard is 100% a platform built for businesses to use video creation as a marketing tool and sales tactic. In fact, they lean into that so much so that they offer two different pricing options: one for marketing-based features and another for sales-based ones. Marketing and sales tools such as A/B testing thumbnails, data interation with HubSpot or Salesforce, interactive calls to action, and detailed analytics help keep your users engaged and your team with leads. If video is less about creativity or instruction for your brand, but more about lead generation and conversion, VidYard could very well be the option that works best for you.
5. SproutVideo

SproutVideo makes creating and managing your videos incredibly easy. This platform is designed to help a team work collaboratively with their content with roles-based permissions, bulk uploading, and an audit log so that you can track activity across the team. Additionally, SproutVideo offers incredibly specific security and privacy options. Signed embed codes define which sites are allowed to embed your videos. You can restrict access based on URL, IP range, or location. And of course, you can create private videos to share as necessary.

You may not think of Jetpack (yes, the WordPress plugin suite) when you think of video hosting. In general, most are familiar with the free options from the plugin, including site stats, image delivery, and various quality-of-life options for you and your readers. However, the service also has a premium side that many of you might not have explored. Starting at $9 a month ($99 per year). As stated on the product page, the benefits are an affordable option compared to other premium hosting sites, no bandwidth issues for putting them on your own server, no external advertisements, and a native WordPress player embed. It's reliable because it's based off the WordPress.com CDN, so if you need reliable video hosting on the cheap, Jetpack might be a great option for you.
7. Brightcove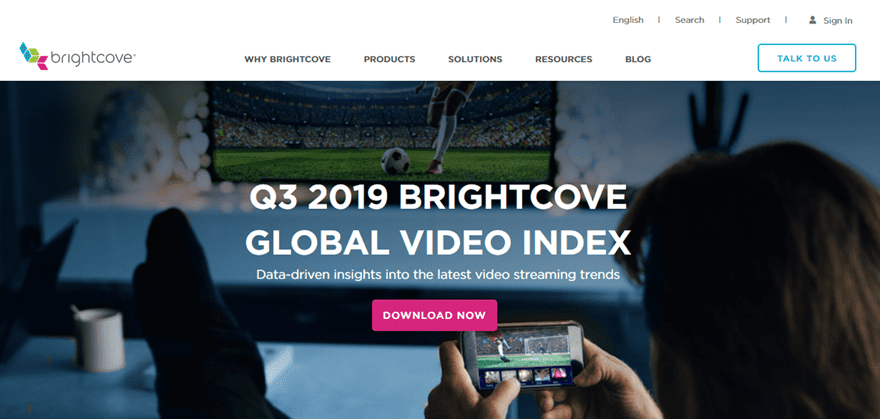 Brightcove is a slightly lesser-known video hosting option. One of the primary strengths for content creators is how easy the service is to use immediately. With very little setup, the player and backend are understandable, quick, and effective. Tied in with marketing tools and in-house communications features, Brightcove works almost like a CRM and team chat app built in. Brightcover connects your team with each other and your users. The analytics are strong, and the overall experience can be customized for live streaming, monteization, advertising, and even on-demand content. The video hosting from Brightcove does pretty much everything. That does come with a price, however. Brightcove costs a couple hundred dollars a month (and the pricing isn't listed on their site). You can, however, test the software for 30 days free of charge.
That's a Wrap
Regardless of what level of video hosting you need, there's a solution out there for you. YouTube is honestly the go-to for a reason. It's free and offers pretty much everything most people need. Including a built-in audience. But that comes with a loss of control on your part. If you need that control, the premium offerings like Brightcove, Wistia, and Vidyard are excellent choices. Jetpack even offers a stellar option for those who need a solution between those — an affordable premium option, aimed at content creators rather than enterprise clients. Regardless of your needs, there is a video hosting option out there for you that will make sure your cutting room floor is spick and span.
What is your go-to video hosting platform? Tell us why in the comments!
Article featured image by MicroOne / shutterstock.com