Many of our themes include large & beautiful homepage sliders that look great with transparent PNG images. However, we find that our customers often have trouble replicating the look of our theme demos due to a lack of experience with image editing software. To help break down this barrier, we have created 8 easy-to-use PSD templates. Now you can create perfectly-sized transparent slider images for the Foxy Theme in a matter of seconds!
This is the first post in our weekly freebies series! Each week we will be releasing useful and free resources to our members. Let us know if you have any requests!
How To Use The Template

Using the PSD template to create slider images is simple. Each slider variation is grouped into layer groups. Inside each layer group is a smart object where you can input your own photo (just double click it and past in your photo). The image you input will automatically be added within the appropriate area in the slider image. Once you have added your imagery, simply choose File > Save For Web and save your file as a transparent PNG-24 image. The PSD comes with eight different slider layouts – let's take a look:
Web Browser Triptych
This template allows for 3 different images, each of which is housed within a stylish and flat browser interface. This template is great for web development agencies who wish to showcase examples of their work.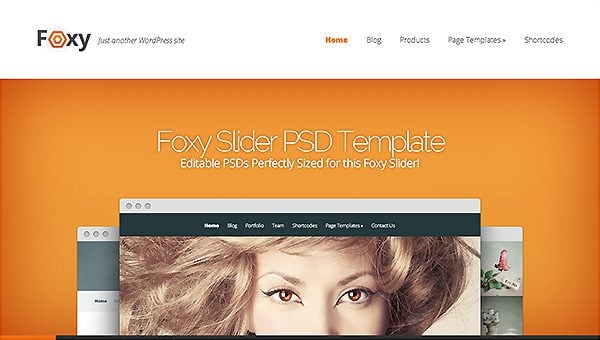 Scattered Photos
The scatted photos template include 3 images, each of which is placed within a polaroid-style photo frame and rotated to create the casual "scattered" look. This template is great for photographers and artists, or anyone who wants to give their homepage a playful feel.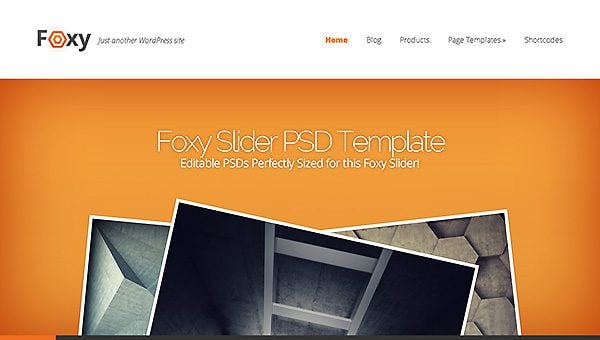 Landscape Tablet
We created our own Tablet image from scratch for this tempate. Here you can showcase a single photo within a beautiful and realistic iPad-like tablet. This spread is great for app developer and web developers alike.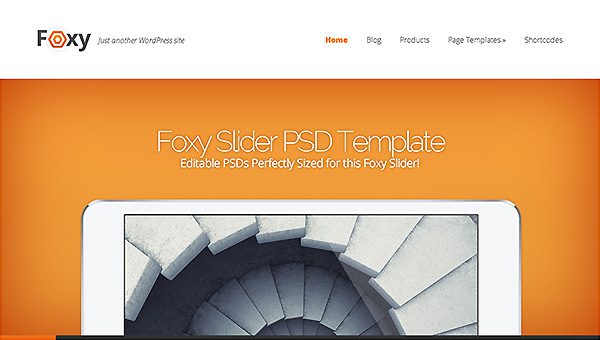 Single Web Browser Window
The single browser window template includes the same flat browser UI featured in our Web Browser Triptych variation. In this version, the single browser window is enlarged making it great for single portfolio items.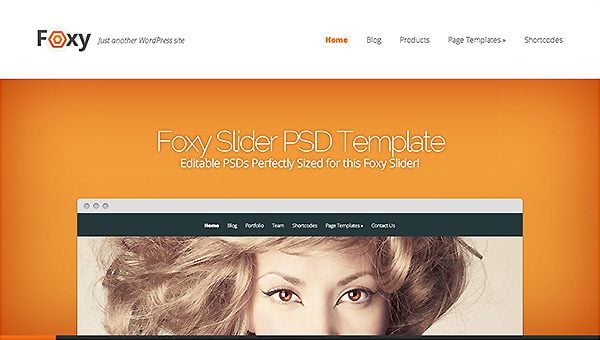 Web Branding Template
The web branding template creates a spread of various image types. This is a great template for design firms who wish to showcase their latest branding projects, including web and print imagery.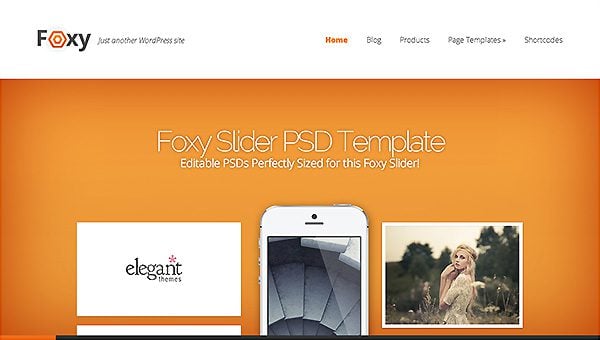 Triple Smartphone Spread
For the smartphone template, we designed our own realistic iPhone PSD! You can feature up to 3 different images, each of which is housed within a photo-realistic smartphone.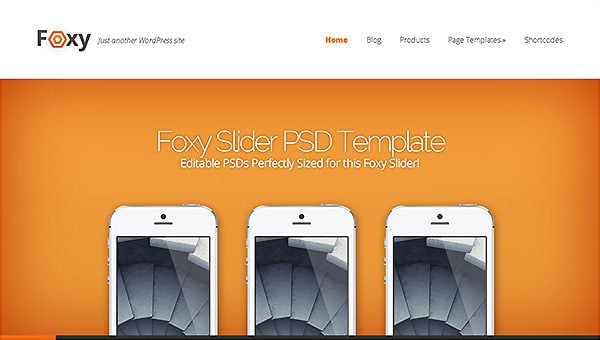 Triple Photograph Spread
The triple photograph spread features three small images, each of which are the same size and equally spaced. Unlike the scattered photo template, this version showcases your imagery in a much cleaner fashion.
Single Large Photograph
This is the most basic slider template, and it includes a single large-format image with a small white border. If you are looking for a basic, all-purpose image slider template, then this is the one for you!