Welcome to part 2 of 5 in our series Scaling Your Divi Web Design Business where we're exploring proven tactics and actionable strategies geared towards helping you grow your Divi based web design business.
---
When you've prepared your mindset and you've solidified your strengths and weaknesses, it's time to take the first step towards scaling your business. And that is to solidify your systems and processes. If these aren't organized, templatized and ready for scale, adding other people into the mix will likely result in a chaotic and perhaps a very costly experience.
In the previous post, we explored how preparing your mindset will enable you to step into the role of the leader or the most important roles that you NEED to focus on. We glanced over preparing systems and processes and will now dive into those areas in more detail before you start building a team to fill in those roles.
A quick note: While I'll provide plenty of links to resources and tools mentioned, this post will act as more of a guide for the main areas of importance for systems and processes. Without adding more suspense, let's get to it!
Solidifying Systems and Processes for Your Divi Web Design Business
Proposals, checklists, processes, contracts, documents, templates oh my. There are so many pieces to the successful web design business puzzle that it's hard to know where to start when it comes to organizing your business. But after interviewing 9 Divi professionals, I came to the conclusion that there are 4 main areas to focus on to be prepared to scale.

1) Internal Systems
By internal systems, I'm referencing tools and platforms that will most likely be seen by you and your team. These include but are not be limited to:
Administrative – Picking a platform that you'll use to help you manage your numbers, contacts, documents, etc is crucial to your success. I've used 17hats for several years now and would highly recommend that as a way to keep as many things under one roof. I could list a slew of others but FreshBooks, Quickbooks and Wave are other popular choices in the web design realm. More details and options found in this DiviChat episode if you'd like to look into it further.
Task Manager – Having a centralized place to create, see and check off tasks will be incredibly useful if you're going to oversee a team and hit deadlines. By far, the most popular and most recommended task manager is Trello and while task management strategies can also blend in with project management platforms, I found that many business owners choose to separate the two.
Project Manager – I remember in the early days of my web design career when projects were zooming around in my head and on scattered post-it notes and pieces of paper. The day I started using a project management platform and visually seeing my projects was a game-changer. Basecamp (more particularly Basecamp2) is what I've used for over 4 years now to great effect but others in the interview series also utilize Asana and a more recent option Monday.com. There are a variety of tools and strategies I recommend checking out in these episodes/posts of DiviChat.
Internal Communication – I probably don't need to explain why you want a centralized place for your team to communicate but just incase you're new to the game; getting notifications, pings and dings from email, social media messengers, texts and other outlets can very likely lead to insanity. It's highly recommended, whether in place of or along side your task/project management, to have a centralized means of team communication. Slack is by far the most popular solution. Virtually everyone I interviewed is using slack to keep their "biz talk" centralized between all team members.
Password Sharing – If you manage all of your passwords locally on one machine, you will very likely play middle man when other team members start coming on board. To avoid that, having a password manager where you can assign privileges, limited and allow access will help. A few recommended by the interviewees were LastPass and 1Password.
File Sharing – This comes into play when collecting files and content from clients but you'll also want to be intentional about internal file sharing as well. Popular solutions (outside of your task and project managers) include DropBox, Google Drive and WeTransfer among many others out there now.

2) External Systems
External systems will be seen and interacted with by your clients as well your team. These include but are not limited to:
Questionnaires – In a previous post, we talked about creating questionnaires for your leads and new clients to gather as much information up front as possible before taking the next steps. Whether you choose to create questionnaires in your website or through your administrative platform, it's important to solidify how you want to gather initial input from your clients.
Proposals – While it's beneficial to link your proposals in with your administrative platform, many in the design arena still choose to go a more creative route by creating PDFs. I did this for years until recently when I combined my proposals into 17hats to give the client the option to view the proposal, sign the contract and pay the first invoice all in one swift experience. If I can offer any advice when it comes to proposals, I recommend having as many repeated elements such as website package deliverables, outline details and processes saved as templates to spare you from having to retype the same text over and over again when preparing quotes. I know a guy who did this far too often for many years 😉
Invoicing – This will likely tie in to whatever system you choose as your administrative platform but if not, you can often invoice via online payment platforms like Stripe or even request check payments by a good ole PDF if you're not accepting online payments yet.
Contracts – These are important from the get go as a one man shop but they're even more important when you have a team of people to pay. You need to make sure you protect yourself and ensure that payments come in on time and are paid in full. Contracts don't have to be 10 page legal documents and there isn't a right or wrong way to prepare a contract. In short, I recommend that it just covers the deliverables on your end, what's expected of you before, during and after a project is complete and what's expected from the client.
Content Gathering – Finally, along with your internal method of file sharing, you need to make sure you have a solidified and recommended place to gather files, images and website content from your clients. This will likely be one of the file transfer options mentioned above or your project management platform but there are other options as well now like ContentSnare that are catered to getting web design content.

3) Internal Processes
Internal processes include repeated tasks, design, development and any processes that only you and your team will take on. These include but are not limited to:
Project Strategy – This process would identifying the main goals of the project, figuring out your clients key demographics, call-to-actions and other primary needs that needs that should be solidified before diving into design and development.
Design – Are you creating wireframes and digital mock ups? Do you sketch things out on paper? Do you research example designs for inspiration then dive right into Divi to design? Do you utilize library layouts, child themes or other prebuilt starting points?
We all design differently so this must be a formalized process that someone can pick up quickly or model after if you're going to be able to scale and hire it out.
Development – Luckily, Divi makes it easy for designers at any level to add custom CSS, plugins, integrations and other advanced functionality but this all must be a process as well before getting more hands on deck. You don't want a developer coding things out if the design isn't solidified first.
SEO and Webmaster Services – Creating a solid SEO foundation should often start in the project strategy phase but I highly recommend making this a standardized process as well in your internal processes.
Practically, that process might look like:
Keyword research for industry and area
Overview of current rankings
Top 10 terms researched
On-site title and meta data
Site submitted to Google Webmaster services after launch
Sitemap pages and posts submitted
See this DiviChat SEO post for a great guide to help you out with SEO.
Internal Checklists – I have a client facing checklist with deliverables (seen in our previous post) but often, you'll want to have a more detailed team checklist for projects from beginning to end.

4) External Processes
Finally, external processes are similar to the ones mentioned above but they will include include anything that will be seen or interacted with by your clientele. These include but are not limited to:
Sales & Weeding Out Process – As a solo freelance web designer, it's very common to get leads through your contact form or email and either request more information or talk to a lead via phone to determine whether they'd be worth pursuing as a client. But if you're to manage a team, this process must be formalized in more detail.
I recommend creating email templates or as Geno mentions in interview #7, internal pages on your site that walk you through certain sales processes and tactics to better empower a growing team with how YOU want to guide leads. One practical option here as well is to create a "client weed out page" with your design process, pricing estimate ranges and other basic info to weed out the tire kickers looking for the cheapest deal.
On Boarding Process – Similarly to the design/development checklist idea above, I recommend having a formalized process for clients when they want to get started. In our previous post, I wrote about how creating a Getting Started page was a game-changer for me in the on boarding process.
Getting Content – Unless you educate your client on how to send their content, you'll likely get it sporadically through emails, random file exchangers or worse…texts or Facebook messages. Formalizing your process on HOW and WHERE you want your clients to send you content will be key. Again, this is the client facing information that the client needs to know about and is often a process as well as a system.
Revisions and Edits – It's important to create and inform your clients of your process for revisions and edits. If you don't let them know how, when and where to give you feedback, you'll get it from them on their terms which is more than likely, from experience, going to be in sporadic thoughts between emails, texts and other messengers at all hours of the day.
Post launch – It's important not to overlook a standardized process once a site goes live. I wrote previously about creating a Moving Forward page with recommendations for your clients on what to do next when their site launches but I also want to encourage you to use this as an opportunity to sell more of your services.
If a client had a great design experience with you, they'll likely be much more apt to take part in more of your services, whether SEO, digital marketing, graphic design or any additional services you offer. Make sure this information is organized nicely in a page on your site or an email template and make it a process that your growing team can use!
Client training and education – Finally, the last process in a successful web design experience (on both sides) is to make sure the client is empowered and educated on the basics if they're editing the site. I recently revamped my client resources page with personalized tutorial videos (by me) on the basics of WordPress, Divi and the main tools we use.
Perhaps you can consider having a page like this for your clients that they can reference to save you time and educate them. Please refer back to our custom dashboard post as well for ideas on creating a custom dashboard for your clients.
---
Now there are plenty other systems and process we could add here but this is a good overview of the primary systems and processes that should be solidified if you're to scale effectively. Again, since each one of these mentioned could be a post in itself, this is more of a guide to help you check off all the main areas you need to solidify before scaling.
Wrapping Up
To wrap up, I don't want to leave you with all these ideas without giving you some practical ways of systematizing all of this. Here are 5 practical ways to help you with all of the items mentioned above:
Video Tutorials – Consider creating internal videos with a screen capture program like Screenflow or Camtasia for team members and clients to be able to watch instead of having to talk with you directly numerous times.
Email Templates – My new rule of thumb is that any time I repeat myself in an email, with clients or team members, I save it as a template. You can always personalize it as well but having the "meat and potatoes" of repeated emails saved will save you a surprising amount of time moving forward.
Internal Pages – While I mentioned above creating process pages for clients, the same concept can be used for team members. Consider creating internal or hidden pages on your site for training, processes, hiring details and more for your team to be able to refer back to instead of having them reach out to you over and over and over again.
Platform Templates – Be sure to save your proposals, invoices, contracts and other detailed documents as templates either on file or in your administrative programs of choice. It's easy to overlook but doing this in any area possible will greatly benefit you moving forward 🙂
Divi Library Items and Child Themes – One of my personal favorite aspects of Divi is the ability to save layouts, designs and sections as library items for use on other sites. If you're growing a team, one way to cut down on the initial design/dev time is to utilize your saved layouts, using child themes or any of the recent Divi layout kits found on the ET blog.
Well we've covered a lot of ideas and information in this post but I hope it's been an encouraging place to start when it comes to getting your business ready to scale! Again, if these things aren't thought out before you start to add team members, things are going to get complicated and time consuming very quickly.
Do you have any other ideas on systems or process when it comes to scaling your business? Feel free to share below!
Part 3 – Finding and Hiring Your Divi Web Design Dream Team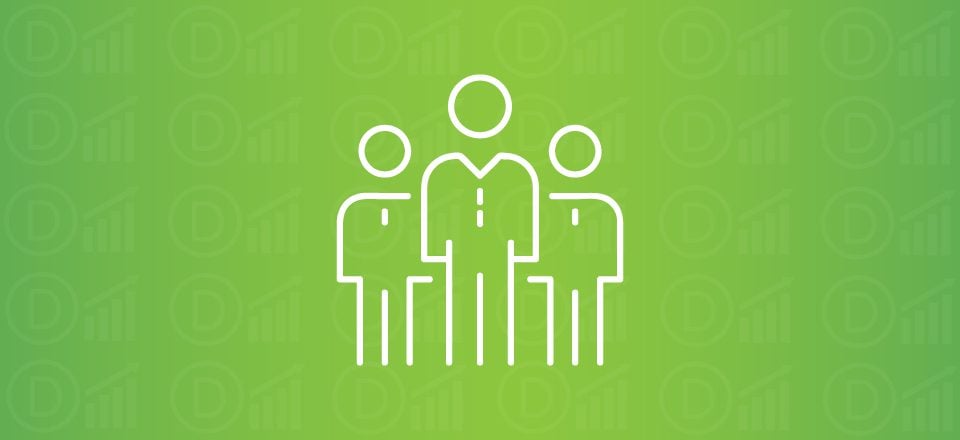 In the next post, we'll explore how to effectively find and hire your web design dream team with methods taken directly from the folks I interviewed. Many of whom are managing teams up to 20-30 employees local and abroad. Till then!