If you're the kind of Photoshop user who primarily opens the software to resize and crop images, you might never touch the Brush tool. However, if you're in Photoshop day-in and day-out, Brushes are likely to be your best friend. Having as many options as possible will undoubtedly make your life a little better. And if those options are free, then maybe it will be a lot better.
1. Dispersion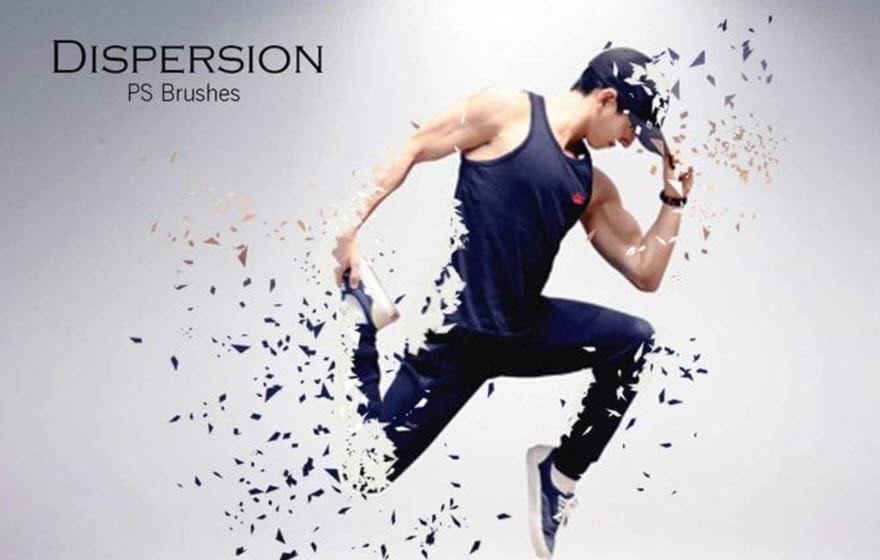 While many brushes emulate real-world artists' tools, not every single one does so. Dispersion is a free Photoshop brush that gives you the unique effect of shattering (or dispersing) parts of your work. Doing an effect like this by hand would be incredibly time-consuming. But with Dispersion, a few clicks and strokes…and you're good to go. This particular set comes with 20 high-resolution brushes for pretty much anything that you could want to do with it.
2. Lens Flare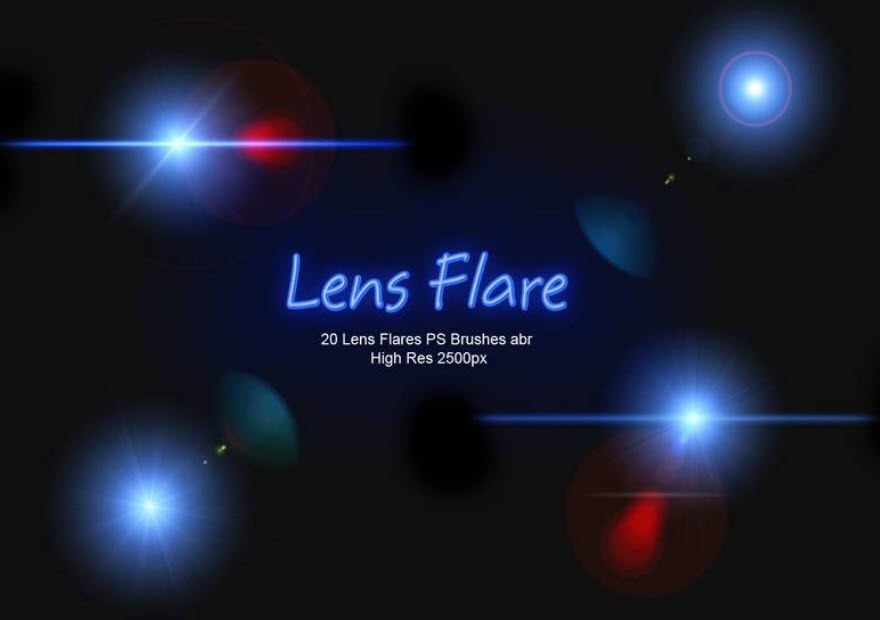 It may have been given a bad rap in pop culture lately because of its overuse in some movies, but lens flare is an effect that can really take a design to the next level. Using it sparingly and effectively in your designs can give a feeling of peace and calm or even of adventure and excitement just by placing a single flare in a work. Don't overdo it with this set of 20 high-res brushes, and your work will undoubtedly impress your clients.
3. Comic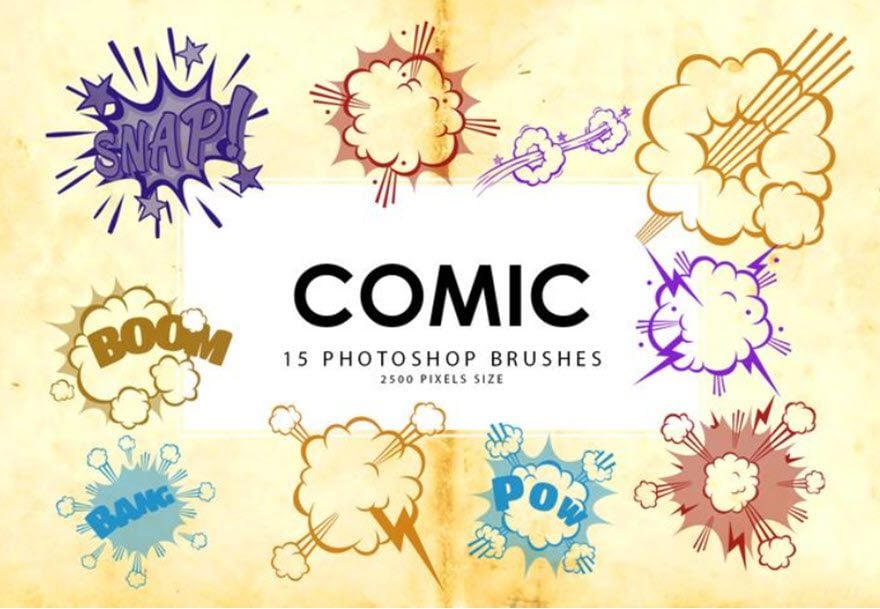 Superheroes are everywhere these days, and at some point, a client is going to want a comic- or superhero-themed design. You might as well prepare yourself for that by downloading this 15-brush set, aptly called Comic. There is no way that having this set of brushes won't save you time and effort.
4. Spray Paint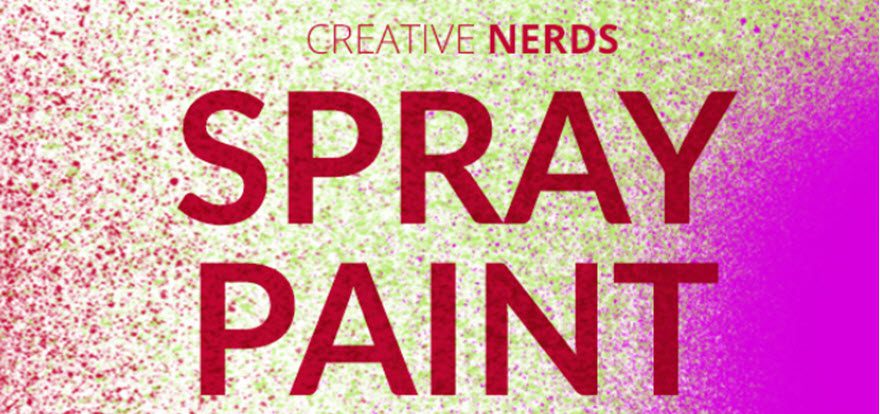 The creative nerds over at Creative Nerds have put together some delightfully pretty spray paint-themed free Photoshop brushes for you to download. This one does cost you an email address to unlock the freeness, but it's worth it. While PS does come with some spray brushes, they can be pretty limited. The nerds have done a great job of letting your brush strokes more realistically splatter the digital canvas with the speckles that give real spray paint its allure.
5. Watercolor Splatters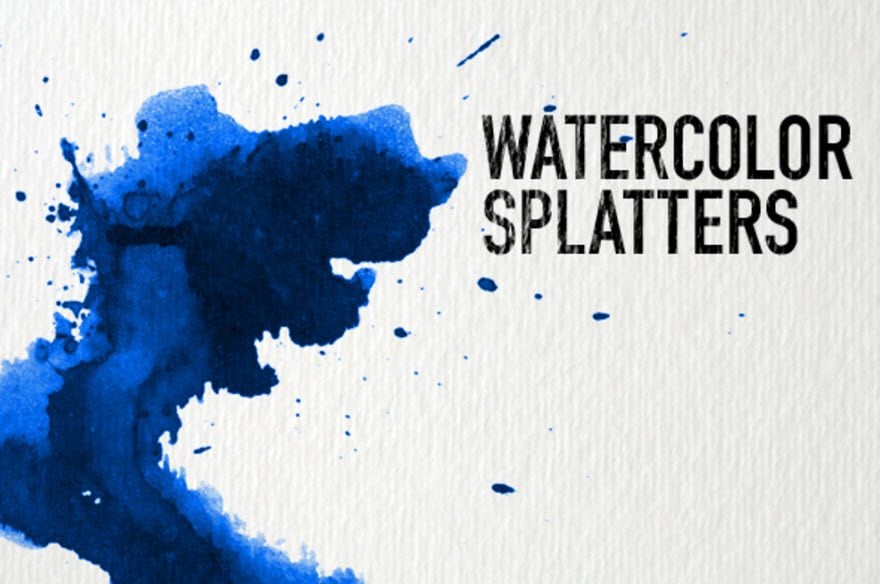 If spray painting isn't your style, but you really like that abstract look, maybe the Watercolor Splatters 32-brush set will work for you. Even in more specific and detailed work, you can use a splatter brush for accent and distressing.
6. Stone 4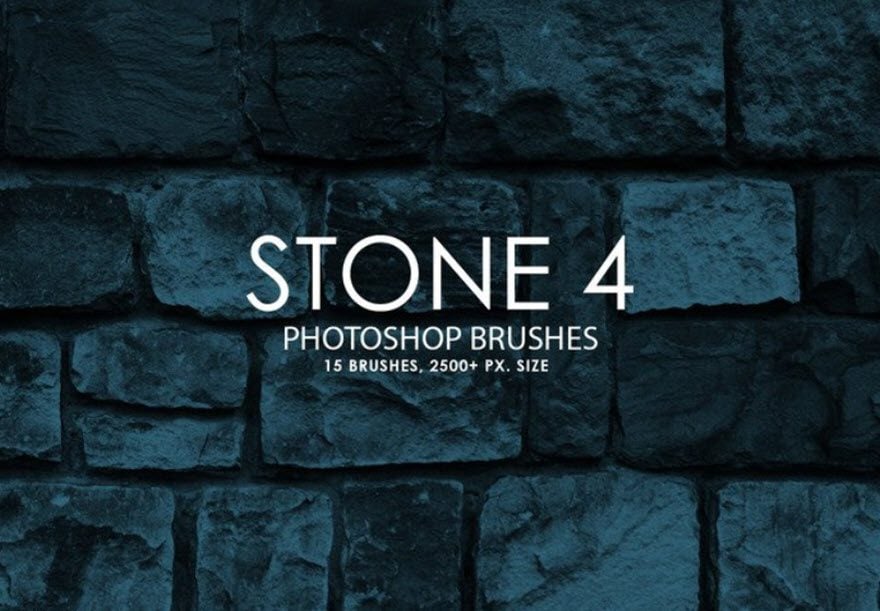 Stone 4 is actually full of 15 free Photoshop brushes. Instead of having to deal with masks and layers to achieve a stone-like finish, wouldn't you just prefer to press B and pick a brush to do it for you? We certainly would. In terms of a time-saving brush that will certainly improve your quality-of-life, Stone 4 doesn't disappoint. While some brushes and styles go in and out of trend, having a solid, stone brush that you can turn to never goes out of style. Clients will always need this kind of look to emphasize professional power and authority, so grab these 15 and help empower them. There is also a Stone 1-3, too. Stone 3 is extra pretty, too.
7. Shattered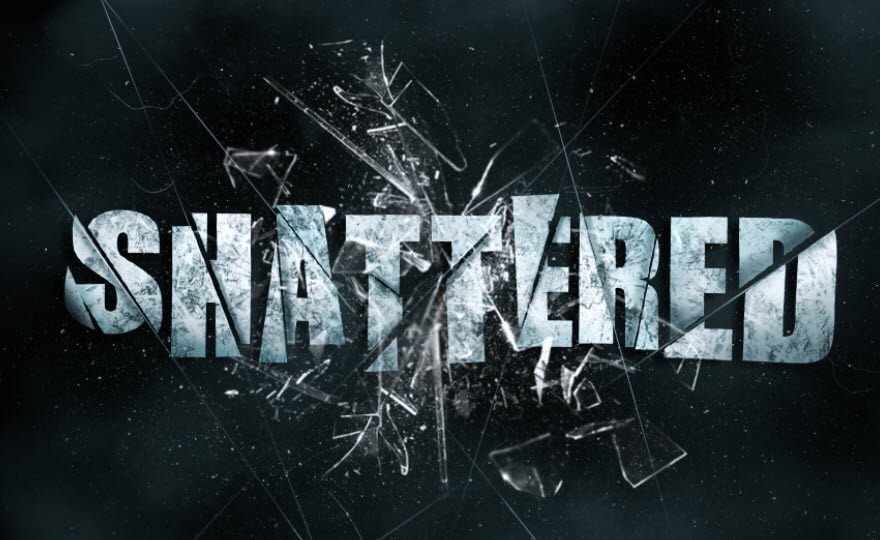 Much like Dispersion at the top of the list, Shattered gives you a fantastic effect that can improve your quality of life and give clients a unique design in much less time than hand-creating every shard. While we generally see this kind of effect in logos and advertising, there are a lot of uses for it in web design that can create some unique page transitions and effects. And at least with this broken glass, you don't have to worry about cutting your fingers.
8. Smoke Brushes

Smoke is one of those elements that you can use in pretty much any design for any reason, and it would fit. So grabbing Smoke Brushes is a no-brainer, we think. Whether you're enhancing the mystique of an evening's photoshoot, giving website users a tour of mystery, or adding wispy whimsy to lettering or illustration, this set of free Photoshop brushes will be right at home in any designer's toolbox.
9. Glitch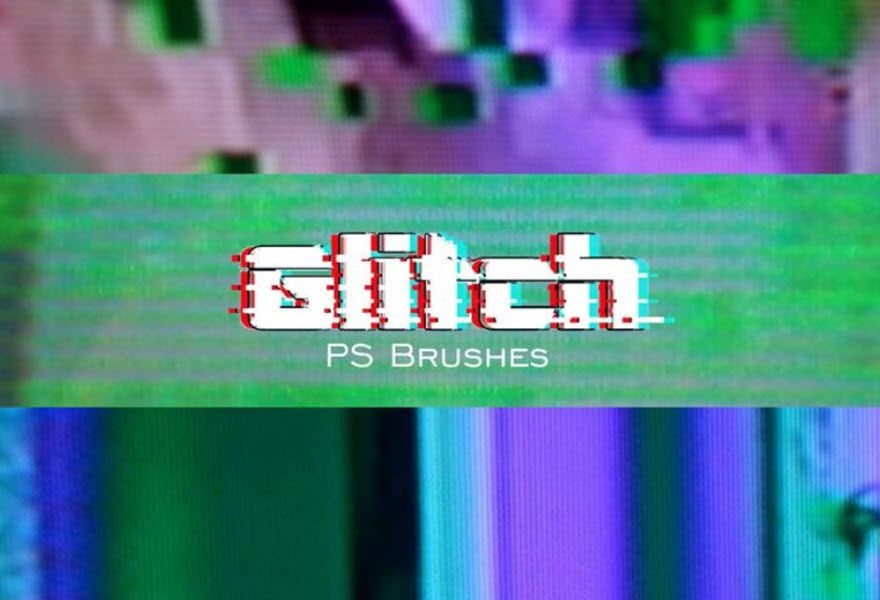 Retro technology is everywhere right now. What is old is new again, and what is new again at this moment is '80s-style technology. And while for its day, the tech was amazing, we've come to associate the occasional fuzzy screen and flicker or glitch with the time period as well. Because it's so trendy and popular, keeping a few brushes to emulate the glitches of decades past would not be a bad idea. In fact, it would be a good one. Additionally, this isn't the only set of Glitch brushes available. As you scroll down the page for this particular set, you will find over a dozen variants in the series to create whatever kind of computer problems or corruption your clients might need.
10. Glitter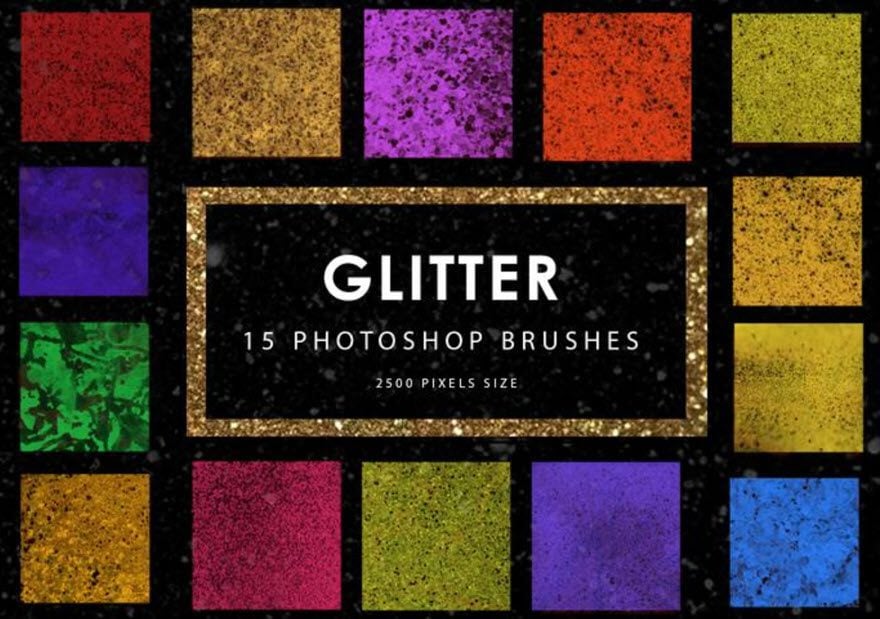 In life, glitter can be a pain. While it's gorgeous and adds sparkle to literally anything, that sparkle is sometimes hard impossible to get rid of. Not true in the digital realm, where you can add as much glitter to your designs as you or your clients want. This is the one time that it's okay to glitterbomb someone or something. There's no clean up required, and there won't be any tiny pieces stuck to places you don't want. With these fabulous free Photoshop brushes, any design you create will shine as bright as you can imagine.
Wrapping Up
Finding just the right collection of Photoshop brushes can be a career-long endeavor. While there are some absurdly high-quality premium brushes out there, we hope that you have seen the free offerings are just as premium in many ways. With as easy as importing brushes can be, checking out and trying as many different options as possible is well worth the time investment. And just remember, even though they're called brushes, they don't all have to emulate actual paint brushes.
What have you found to be the most useful brushes for Photoshop designs?
Article featured image by ValeriSerg/ shutterstock.com